---
Unique fish and chips around Singapore
---
While it may sound odd, fish and chips is one dish I call comfort food. During my braces days when I had to visit the dentist every Friday, Paragon's Fish & Co. was where my mother and I would go before I step foot into the hellhole. And when their parmesan-stuffed fish and chips first came out, I thought it was a crazy invention. Little did I know what laid ahead. From salted egg yolk fish and chips to mentaiko-drenched ones, here is a list of unique fish and chips for all fish lovers!
---
1. Salmon fish and chips
---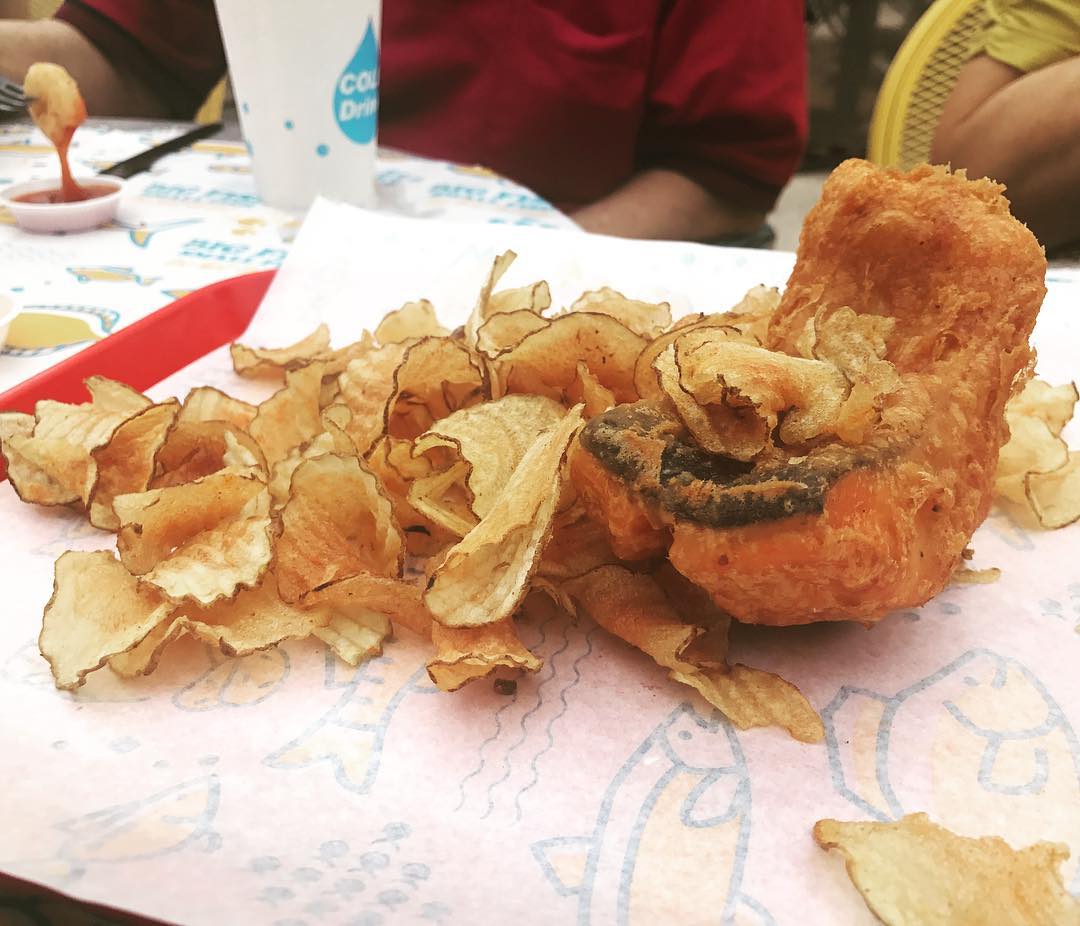 Image credit: @littlemiss_ghost
At the mention of fish and chips, I imagine the crackling of golden brown batter to reveal soft and white glistering fish fillet. At Big Fish Small Fish, however, the cafe at Punggol switches things up a little by allowing customers to choose the kind of fish they want for their fish and chips!
Besides the usual Dory ($7.80+) or Seabass ($11.80++), one of their most interesting choices would be Salmon ($12.70++). Along with the skin of the salmon, the entire fillet is thinly battered and lightly fried. Compared to the typical fish and chips, this one offers a firmer bite and is a must-have for salmon lovers. While most eateries serve french fries as a side, Big Fish Small Fish replaces that with their popular potato crisps. Lightly seasoned on its own, the potato crisps go best with their free-flow Salted Egg and Cheese sauces!
Check out our full review of Big Fish Small Fish or our vlog on Punggol East Container Park:
Address: 50 Punggol East, #01-K36, Punggol East Container Park, Singapore 828826
Opening hours: Sun-Thur 12pm to 12am, Fri-Sat 12pm to 1am
Website
---
2. Salted Egg Yolk and Chilli Crab
---
This stall hardly needs any introduction. Famous for their Salted Egg Fish & Chips ($7.90), Fish & Chicks was probably one of the most highly raved about hawker stall when they first started. Now, the stall also serves the Best of Both Worlds ($12.90) which is a value-for-money set where you get two battered fish in different sauces – salted egg yolk and chilli crab. Riding along the wave of all-things-lobster, you can also try their Lobster Mentaiko Pasta ($16.90) when you are there. Even though they have branched out to open four other outlets, their fish and chips still draw insane queues so be prepared to wait a little before you can get your hands on these!
Address: 531 Ang Mo Kio Avenue 10, Happy Hawkers, Singapore 560531
Opening hours: Daily 10am to 2:30pm, 4pm to 10pm
Tel: 9828 3490
Website | Full list of outlets
---
3. Charcoal fish and chips
---

Image credit: @jenteo27
Squid ink pasta is something most of us are familiar with but black fish and chips would be one that requires some courage to try. Though not the most Insta-worthy dish on their menu, The Pipe District Bistro's variety of charcoal fish and chips is one of their best-sellers. With a choice of Scottish Salmon ($18++), Atlantic Cod ($20++), or Dory Fish ($14++), the fish fillets are coated entirely with charcoal batter to give what looks like a terribly burnt dish. However, its popularity proves that their charcoal fish and chips is probably the best representation of what it means to not judge a book by its cover! Alongside the fried fish, the dish also comes with salad, as well as a side of regular fries or sweet potato fries.
Address: 41 Science Park Road, Singapore 117610
Opening hours: Daily 11am to 3pm, 6pm to 10pm
Tel: 6873 0143
Website
---
4. Chicken fish and chips
---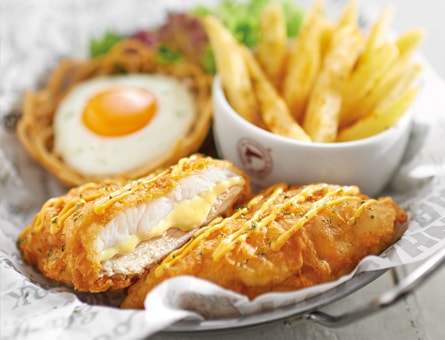 Image credit: The Manhattan Fish Market's website
As if choosing a place to dine out at isn't hard enough, many places have extensive menus that make deciding on a dish an even tougher struggle. If you are one of the indecisive ones, go for The Manhattan Fish Market's Fishy Chicky Bang Bang ($14.95++). This dish is made of a huge fried fillet with fish on one side, chicken on the other, and a layer of cheese sandwiched between the two meats. For the sides, the fish and chicken fillets come with french fries, and a sunny side up nestled on deep-fried spaghetti. If you prefer the classic fish and chips, the chain restaurant also serves Manhattan Fish 'n Chips ($12.95++) that comes drizzled with garlic herb sauce.
Address: 9 Bishan Place, #01-22/30, Junction 8 Shopping Centre, Singapore 579837
Opening hours: Daily 11am to 10pm
Tel: 6352 4034
Website
Menu
Full list of outlets
---
5. Unagi fish and chips
---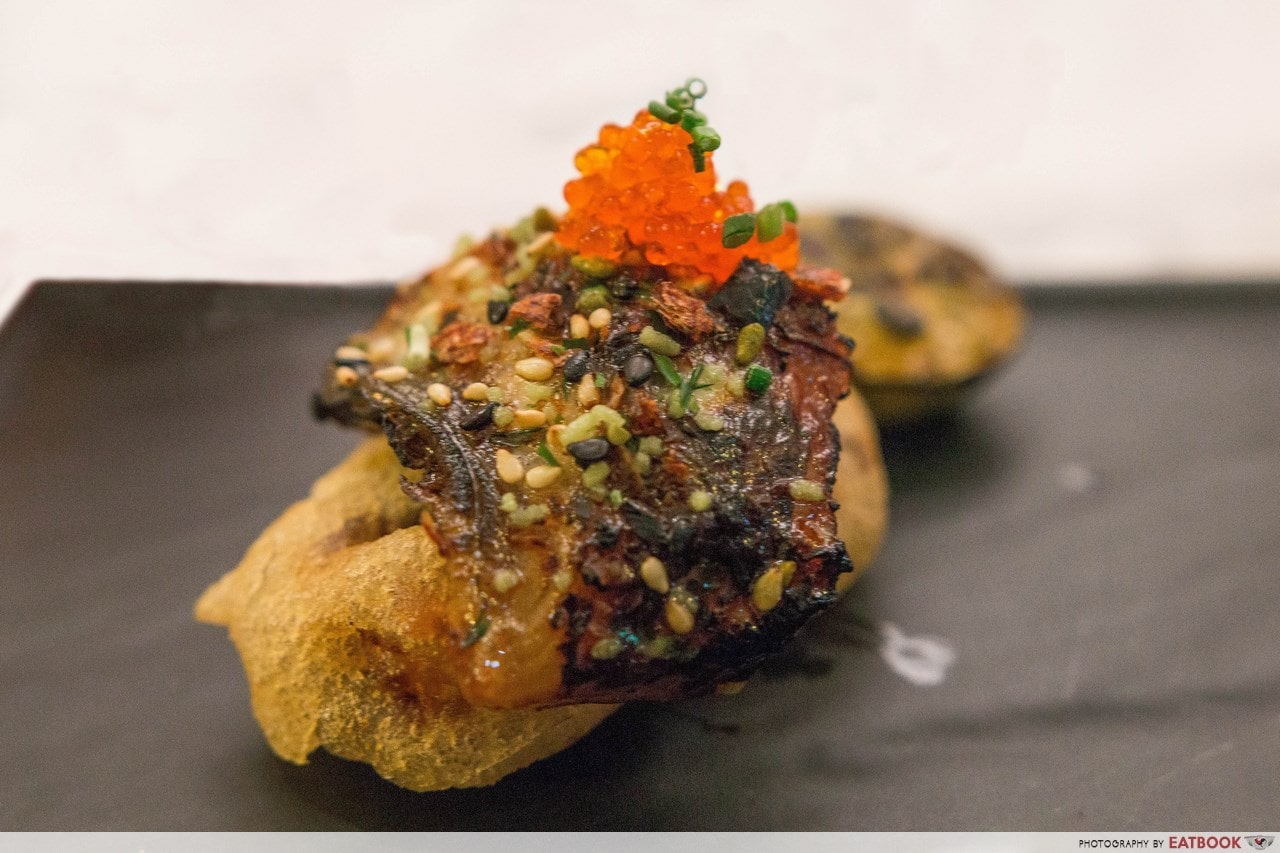 Hidden at a HDB flat at Everton Park, Marble Bistro is a relatively unknown gem that serves modern Western cuisine. Of all the fish and chips variations I've tried, Marble Bistro offers the most interesting and well-executed one. Priced at $8, their Fish & Chip is made of a slice of aburi unagi seated on top of a potato fritter and topped with tobiko, furikake, wasabi, and chives. This dish alone already got me wondering when I should pay the cafe a second visit and if you are there, I'll recommend you go for their 7 Course Tasting ($38) set which comes with the Fish & Chip as well as other impressive dishes such as Beef Flank Steak and Prawn Pot Noodles.
Find out more about the 7-course dinner at Marble Bistro!
Address: 6 Everton Park, #01-18, Singapore 080006
Opening hours: Tue-Sat 11:45am to 5pm, 6pm to 9:30pm
Website
---
6. Cod fish & chips with mentaiko sauce
---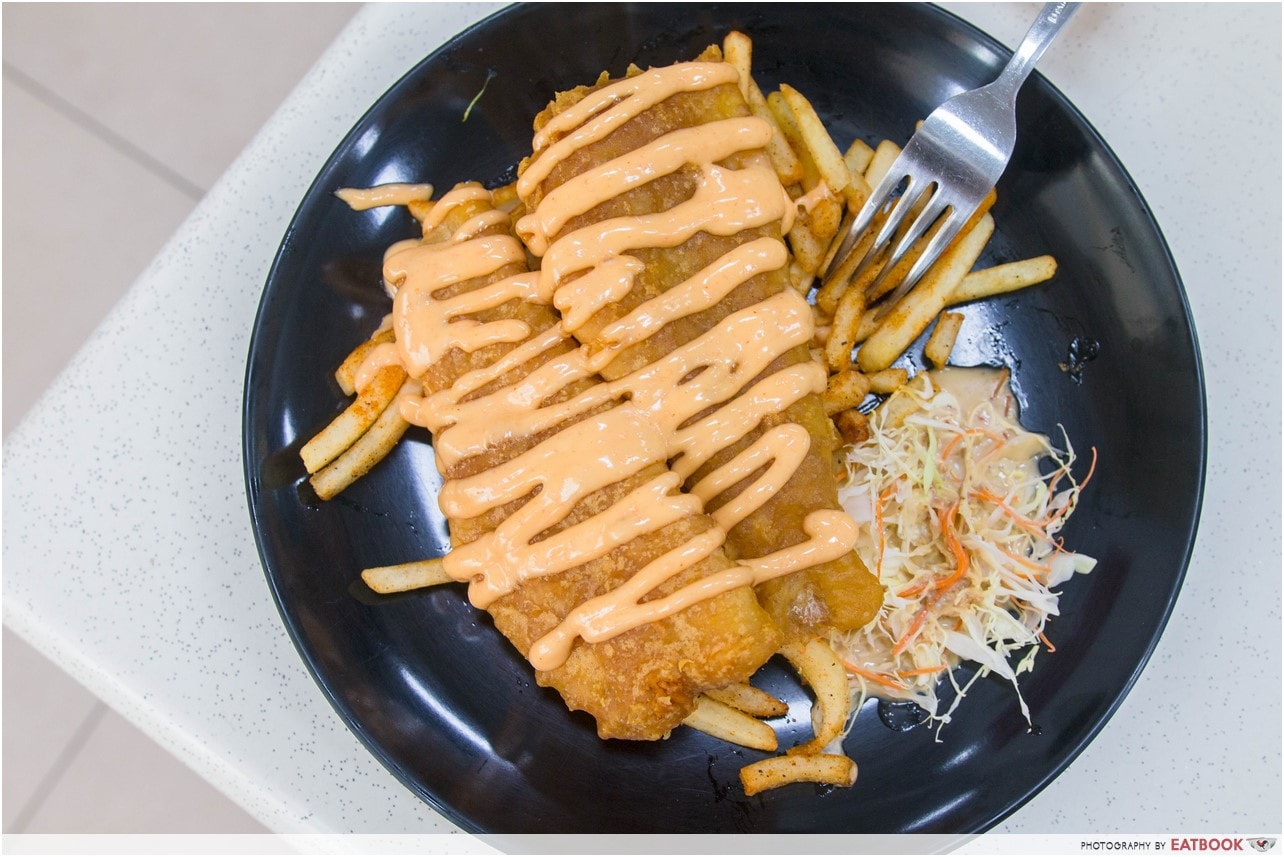 The first time I was introduced to mentaiko was probably when I had Koh Grill & Sushi Bar's Shiok Maki. That was a few years ago and since then I can never resist when I see mentaiko on the menu. If you are a fan like me, Whathefish!'s Cod Fish & Chips ($7.50) with Mentaiko Sauce ($2) will not disappoint. Served on top of a bed of fries, the thick fish fillet has a mild taste which goes well with the strong and sweet mentaiko flavour.
Besides fish and chips, the hawker stall also offers rice bowls such as Crispy Sea Bass Rice Bowl ($5.90) that comprises sea bass, fried cabbage, fried carrots, and a scoop of coleslaw. If you are planning to pay this popular stall a visit, be there early or give them a call to reserve the dish as the rice bowls are known to sell out even before noon!
Check out our full review of Whathefish!
Address: 2 Venture Drive, #02-42, Vision Exchange, Singapore 608526
Opening hours: Mon-Sat 11am to 3pm, 5pm to 8:30pm
Tel: 8644 8652
Website
---
Venture out of your comfort zone
---
Although a nicely fried fish fillet with french fries is all it takes to satisfy when the craving hits, being a little adventurous at times can be unexpectedly rewarding. Whether it's the charcoal black fish and chips or the mentaiko one, bring out the bolder side of you and try these unusual dishes! Otherwise, we also have a guide to affordable fish and chips for you to check out.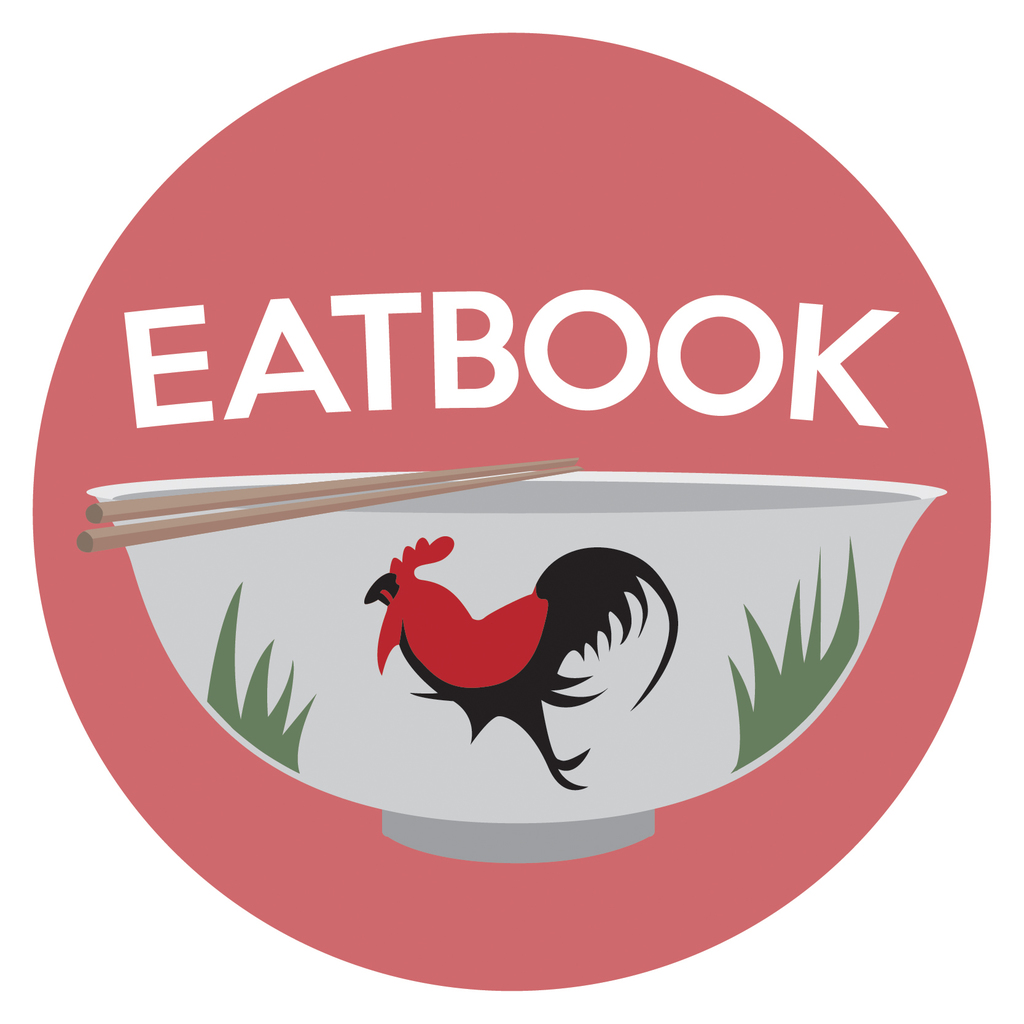 Drop us your email so you won't miss the latest news.