---
Unique vegan dishes that can impress everyone
---
Vegan food tends to get a bad rep for being bland and boring, especially because many of us associate them with just salads and smoothies. But vegan food is so much more than that, as long as you know where to look. Here are some unique vegan dishes that are so delicious, you won't even be thinking about meat!
---
1. Army Stew Jeongol
---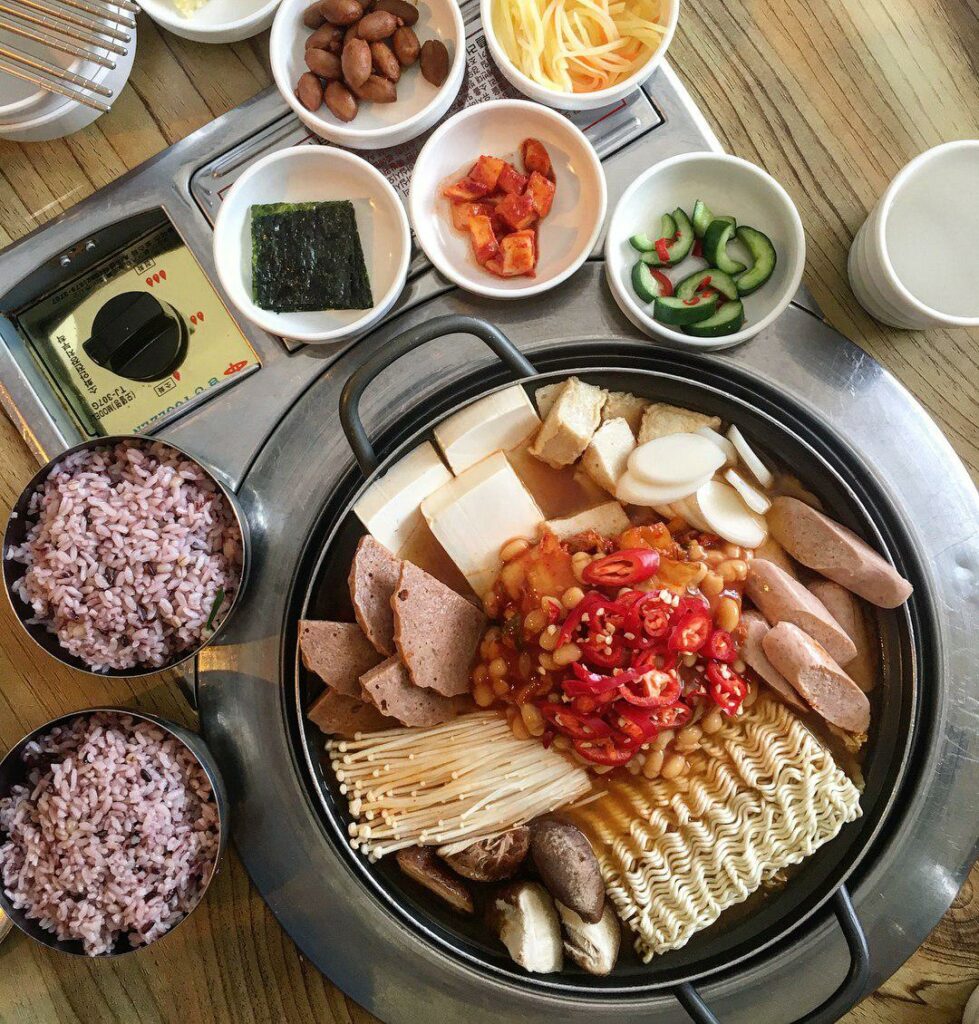 Image credit: @birdbirdeatsaway
Korean cuisine may seem to be a meat lover's ultimate favourite, with all the grilled pork belly, bulgogi beef, and seafood. But The Boneless Kitchen's menu proves that you don't need meat to make Korean food good. Their take on a crowd-favourite, Army Stew Jeongol ($35.90), is vegetarian and can be made vegan-friendly if you omit the cheese slices. This tummy-warming pot of goodness is packed with tasty ingredients, umami flavour and slight spiciness to boot, making it the perfect dish to share with friends on a rainy day.
Address: 1 Irving Place, #01-31, The Commerze @ Irving, Singapore 369546
Opening hours: Tue-Sun 12pm to 9pm
Tel: 8457 6464
Website
Menus
---
2. Nonya Laksa Lemak
---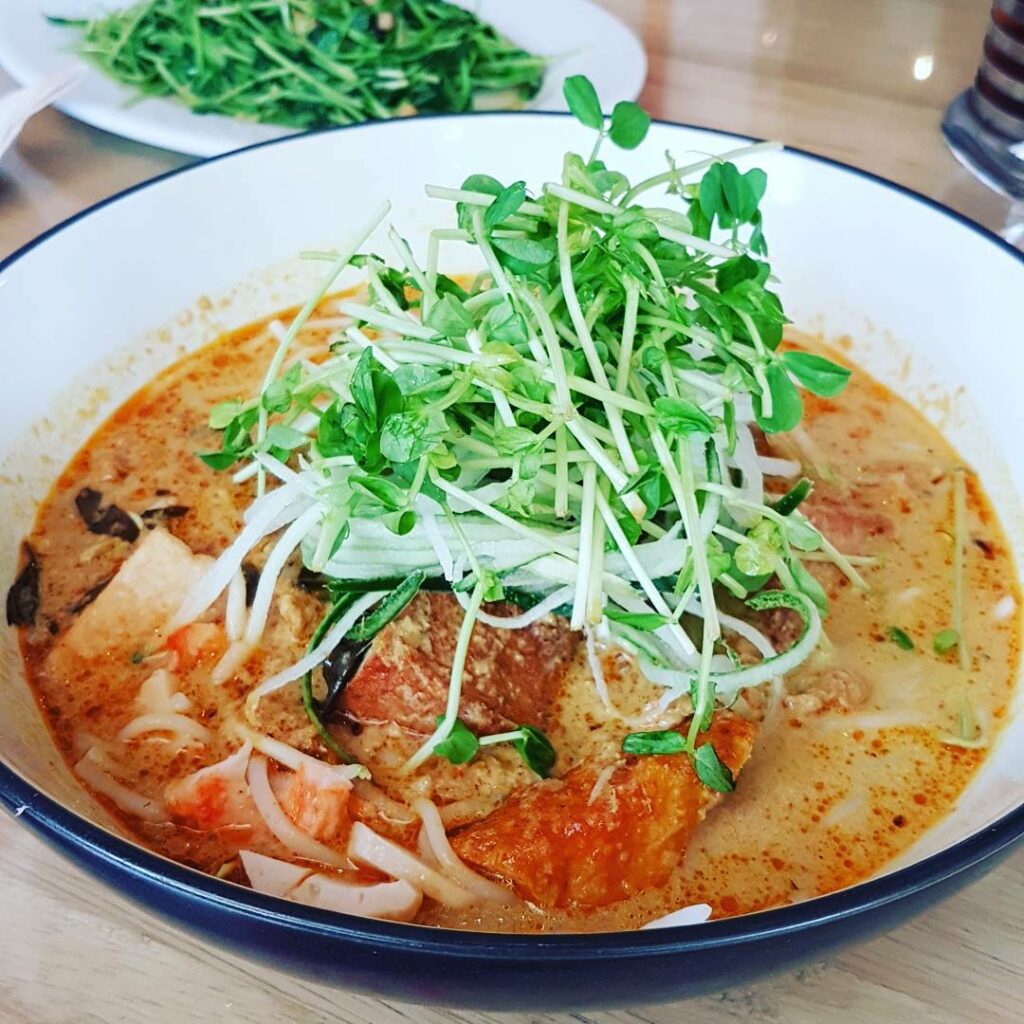 Image credit: @rohjaz
The Nyonya Laksa Lemak ($9.90) from Loving Hut is solid proof that local favourites can be made vegan without sacrificing flavour. The dish comes with noodles, mock prawns, mock fish cake slices and tofu, all steeped in a milky coconut broth. Creamy and flavourful, it's hard to tell the difference between their tasty broth and that of conventional laksa. Though they have several Western options, their laksa is what we'd go for.
Address: 1229 Joo Chiat Road, #01-01, Singapore 427489
Opening hours: Mon-Fri 11:30am to 3pm, 6pm to 9:30pm, Sat-Sun 11:30am to 9:30pm
Tel: 6348 6318
Website
---
3. Bak Kut Teh Barley Risotto
---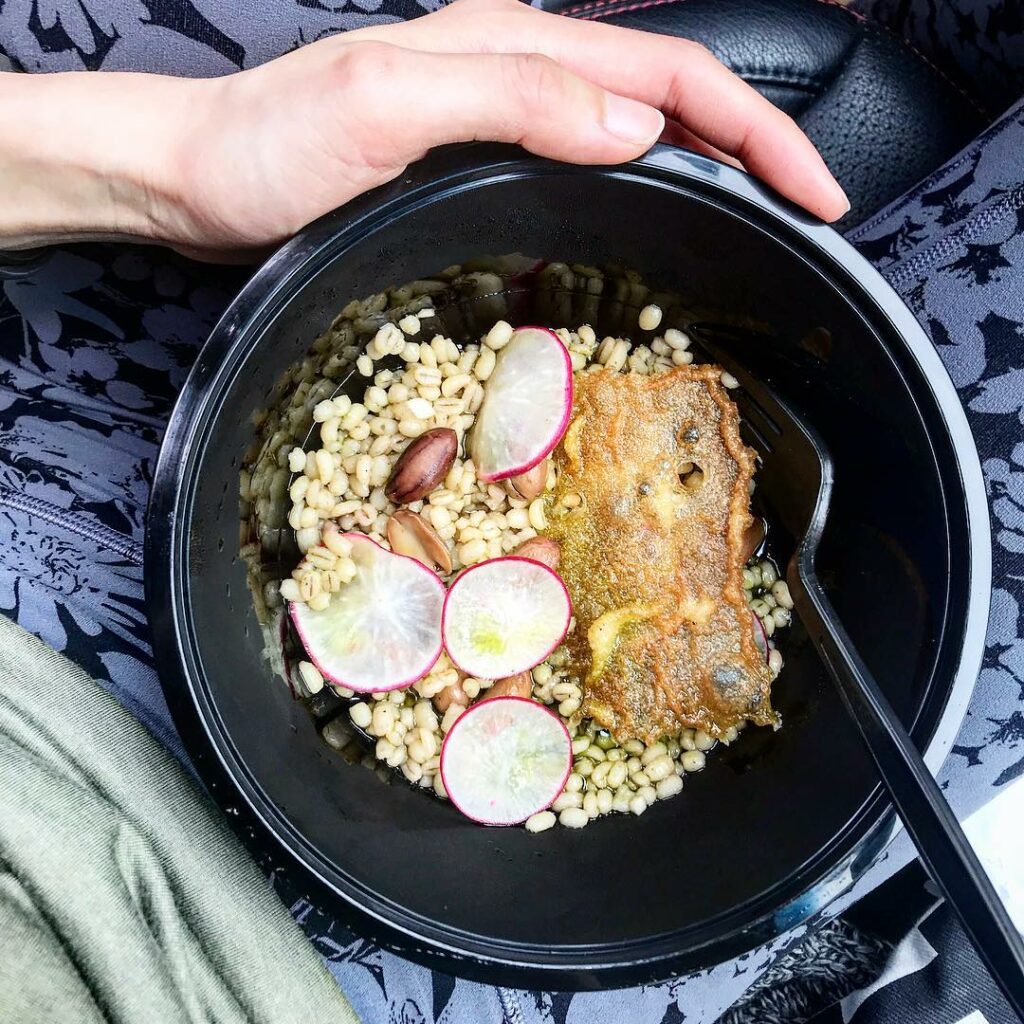 Image credit: @tracce.c
If you're looking for a slightly more atas vegan option, head down to HRVST and get a bowl of BKT Barley Risotto ($16). Made with barley, fried daikon, pink radish, and braised nuts, all topped with a crunchy dough crisp, the varied textures of this risotto will surprise your taste buds. With flavours similar to peppery bak kut teh, this fusion dish might even make you forget that you're enjoying a meatless meal! This unsuspectingly complex dish is a testament to HRVST's focus on on making vegan food cool and good-looking.
Address: 6A Shenton Way, #05-01, OUE Downtown Gallery, Singapore 068815
Opening hours: Mon-Fri 11.30am to 2.30pm, 5.30pm to 11pm, Sat 10am to 3pm
Tel: 6920 7500
Website
---
4. Soy Cutlet Rice Set
---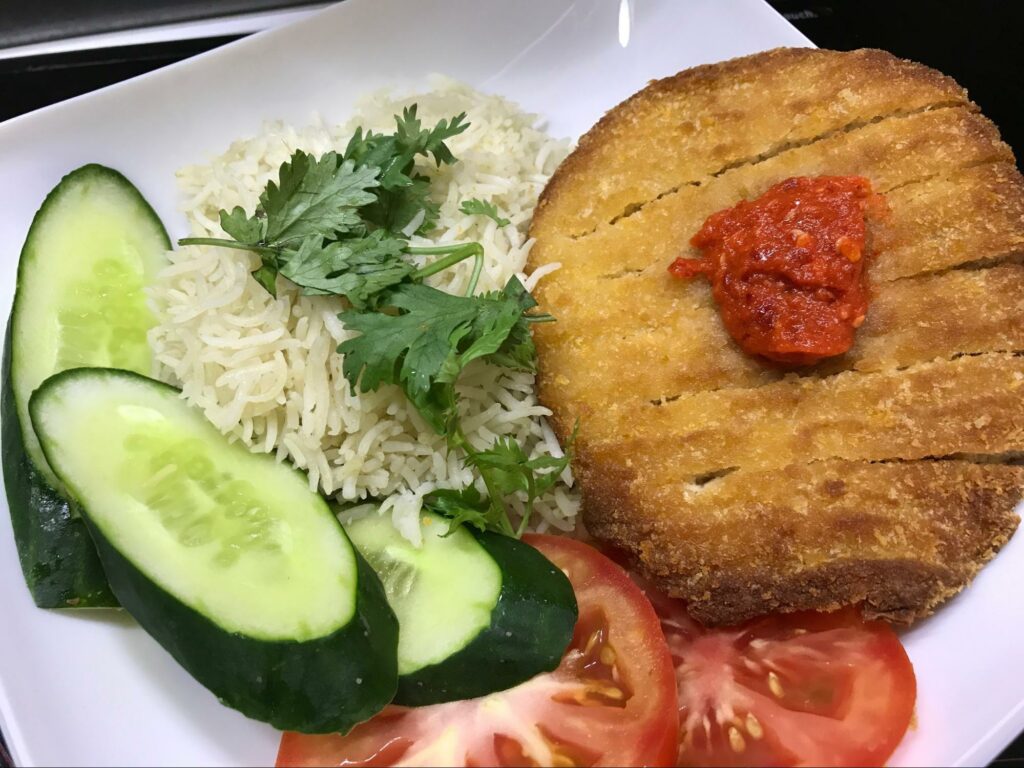 Image credit: Blue Bistro
Just because you're vegan, doesn't mean you need to give up the pleasures of eating crispy, fried food. At Blue Bistro, you can get their Soy Cutlet Rice Set ($6), which comes with a soy chicken cutlet, fragrant basmati rice, chilli, a side of japanese cucumbers and tomato slices. Vegans, remember to opt for an organic soybean cutlet in place of the soy chicken cutlet. The cutlet has a substantial bite to it, while the slightly greasy, golden brown crust adds a crisp texture to the entire meal.
Address: 175 Bencoolen Street, #01-49, Burlington Square, Singapore 189649
Opening hours: Mon-Fri 8:30am to 6pm
Tel: 6238 8676
Website
Menu
---
5. German burgers
---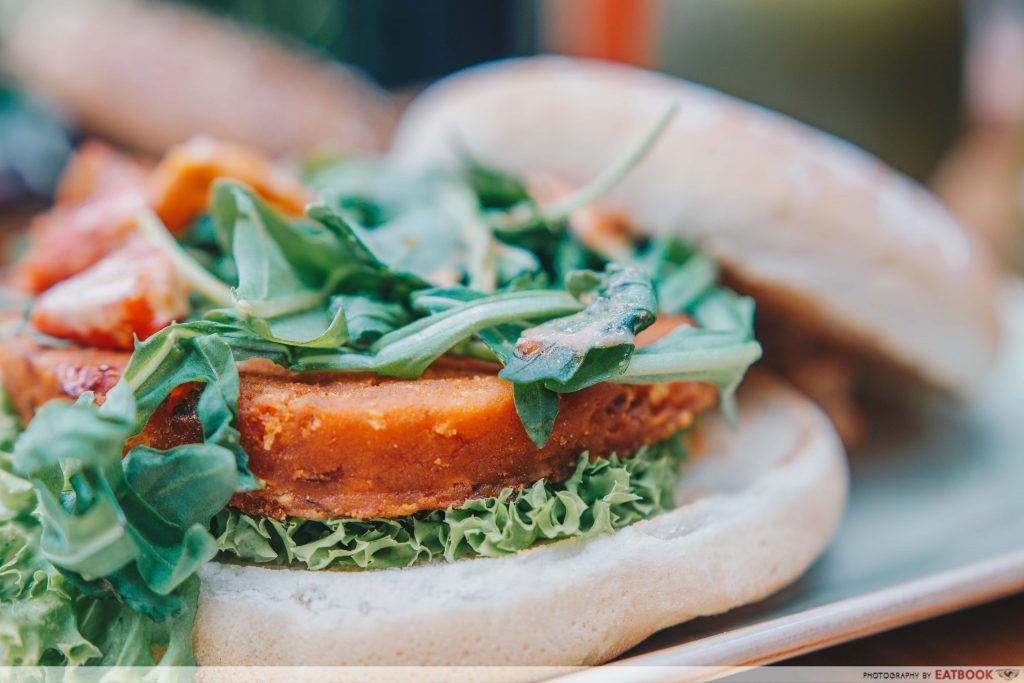 Choosing a dinner spot that will impress both the carnivores and herbivores in your group doesn't have to be such a headache anymore, just bring them to Hans Im Gluck! Though they have great chicken and beef burgers, they also have impressive vegan burgers on their menu. Their more indulgent vegan options include Angerling ($16++), which is made with a wheat patty, creamy mushrooms and a 3-pepper sauce. For those who are obsessed with avocados, order their Fabelhafter ($19++). This comes with a rich avocado cream, tangy orange-mustard sauce and a garden salad. If you're feeling extra hungry, simply add $4++ to double up your burger patty.
Address: 362 Orchard Road, Singapore 238887
Opening hours: Sun-Thur 11am to 12am, Fri-Sat 11am to 1am
Tel: 9750 1488
Website
10 Affordable Vegetarian Restaurants With Mains Below $10 For #MeatlessMondays
---
6. Bodhi Deli
---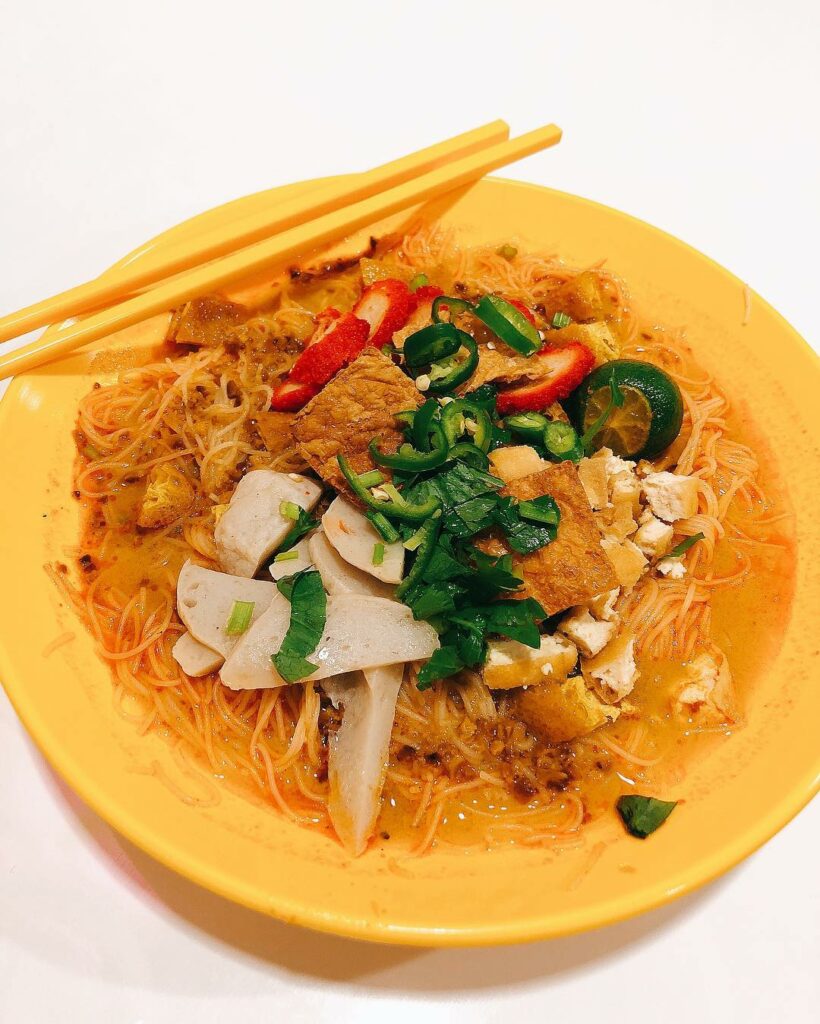 Image credit: @bodhideli
For affordable vegan options, visit Bodhi Deli to enjoy their take on local favourites. Their Mee Siam ($3.50) is comparable to the classic, with its full-bodied, slightly acidic gravy. The thin bee hoon noodles are topped with tofu cubes, mock fishcakes and mock meat slices, before being soaked in a pool of their tasty, sweet and sour gravy. Inspired by Thai-cuisine, it's no wonder this dish manages to pack a punch in flavour without being jelak.
Address: 190 Middle Road, #03-26A, Fortune Centre, Singapore 188979
Opening hours: Daily 10.30am to 8pm
Tel: 8339 5400
Website
---
7. QQ Cheezy Burger
---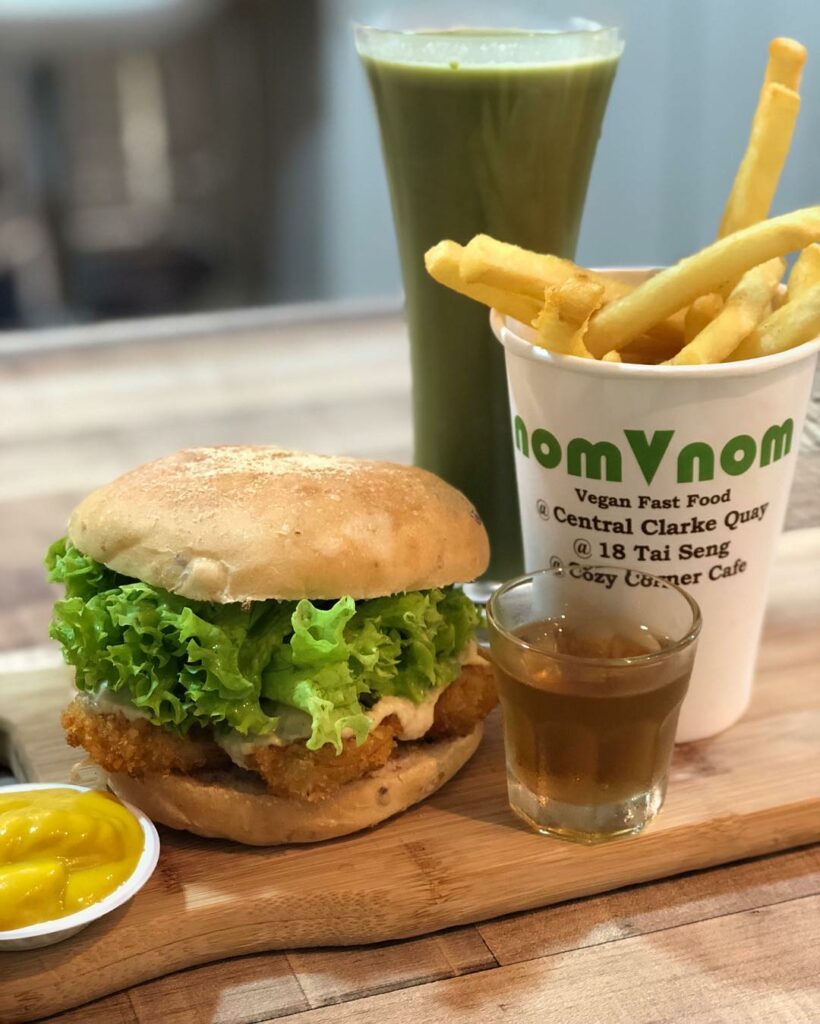 Image credit: @cqveggiefinds
If you're looking for a vegan fast food joint that won't disappoint, Nomvnom has got you covered. They may have a large selection of burgers on their menu, but the QQ Cheezy ($9.90)  stands out. The patty is made with thick mushroom stems, perfect for recreating the same satisfying texture chicken meat has. Once you take a bite, you'll get a mouthful of their smooth house-made cashew nut cheese. Creamy and savoury, it'll make you wonder how they managed to make such a satisfying cheese without using any animal products.

Address: 6 Eu Tong Sen Street, #B1-44, Clarke Quay Central, Singapore 059817
Opening hours: Daily 11am to 10pm
Tel: 6224 4996
Website
Menus
---
8. Vegan cheesecake
---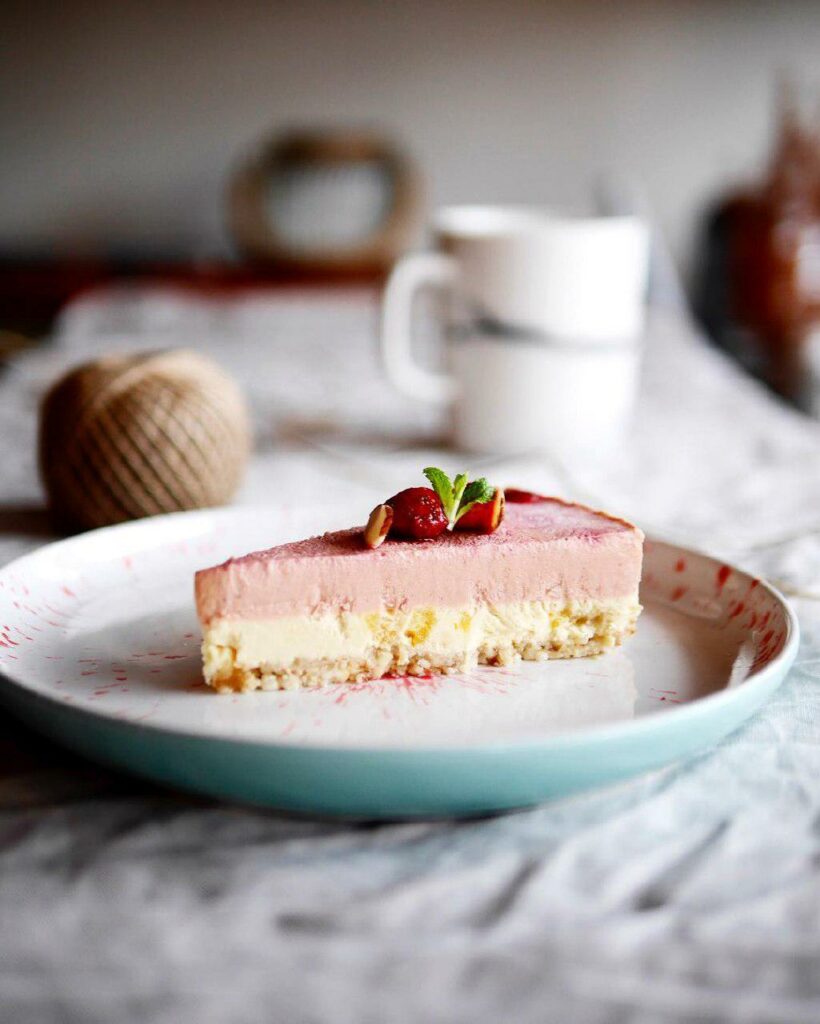 Image credit: @afterglow_sg
This Raw "Cheese"cake ($15++) from Afterglow is made with rich cashew cream fudge and cold-pressed organic coconut oil. The melt-in-your-mouth "cheese" mix rests on a bed of crunchy cashew crust, giving every bite some delightful contrast in textures. It's sweetened with maple syrup and dates, so you won't find it cloying even if you finish a whole slice by yourself.
Address: 24 Keong Saik Road, Singapore 089131
Opening hours: Mon-Sat 12pm to 10:30pm (last order at 9:15pm)
Tel: 6224 8921
Website
Menu
---
9. Thunder Tea Noodles
---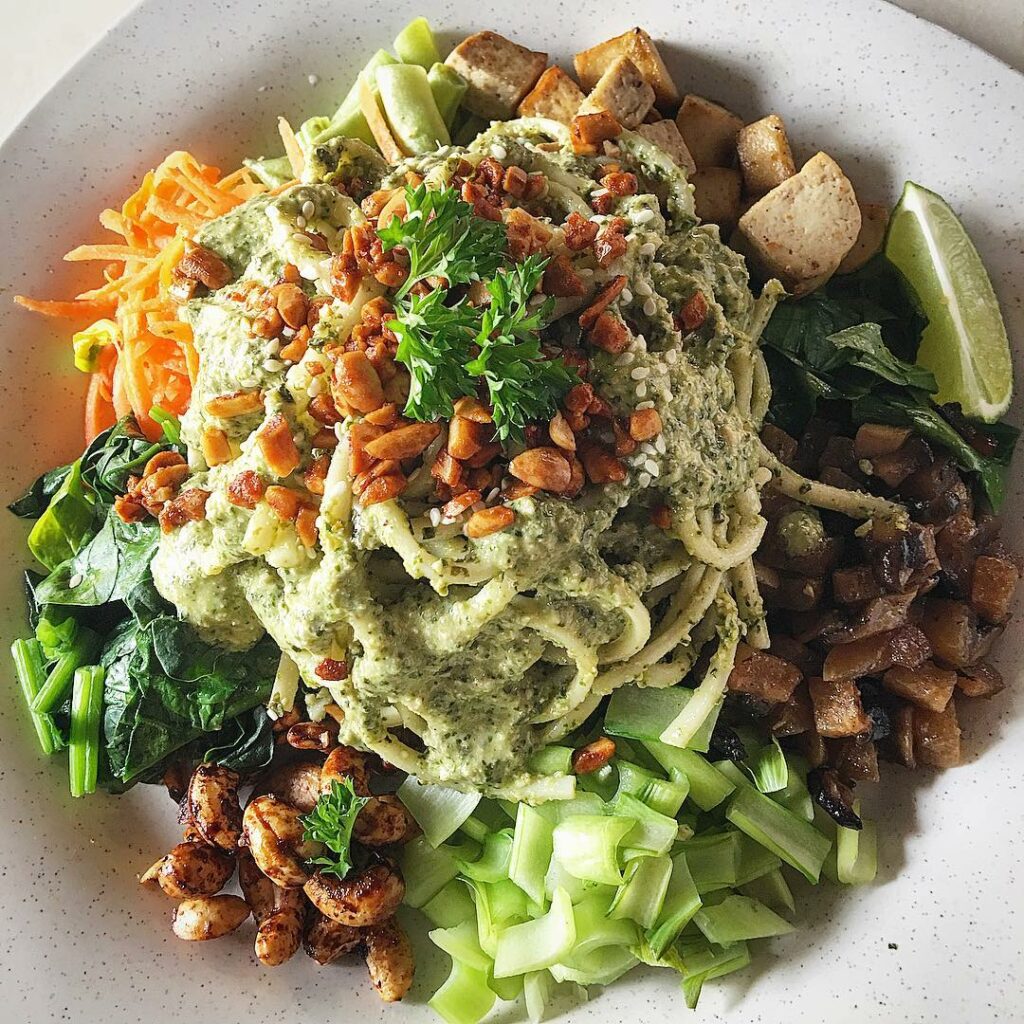 Image credit: @palak__paneer
For a unique spin on Thunder Tea Noodles ($12), pay The Wholegood Kitchen a visit. Instead of having a bowl of scalding soup served on the side, this vegan version is served dry, with thick thunder tea flavoured sauce added into the noodles. This pasta-like dish is generously topped with long beans, tofu, mushrooms, carrots, celery, leafy greens, and nuts, adding a pleasant crunch to contrast the creaminess of each mouthful. You'll get the best of both worlds with this healthy yet satisfying meal.
Address: 514 Bishan Street 13, Level two, Bishan Cafeteria, Singapore 570514
Opening hours: Tue 4pm to 8pm, Wed-Fri 1pm to 8pm, Sat 11am to 4pm
Tel: 8666 9740
Website
---
10. Brown rice milk ice-cream
---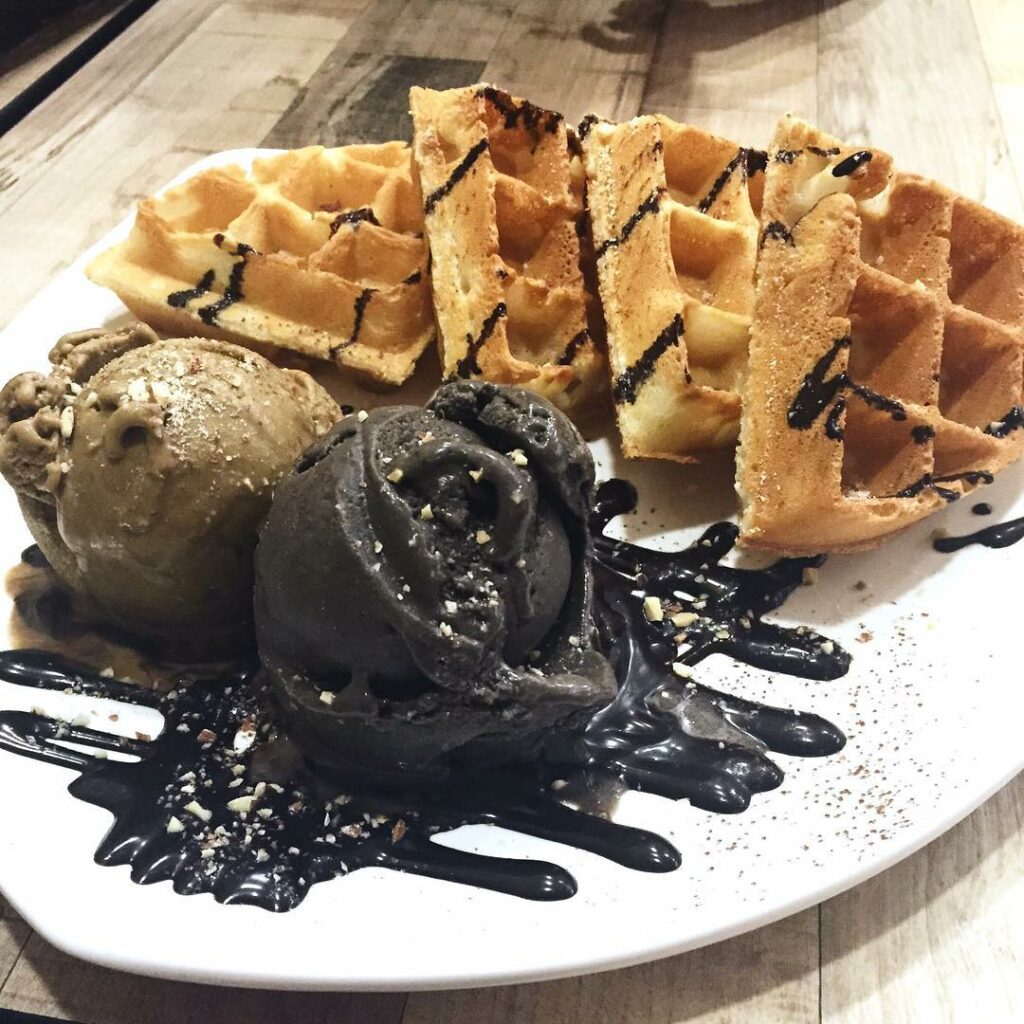 Image credit: @blacksesameball
Popular ice-cream joint Brownice has perfected the art of making rich vegan ice-cream with organic brown rice milk. You can get two scoops at $6.50, or their Waffle-licious Ice Cream Set ($8) if you're feeling extra indulgent. This comes with a warm, crispy waffle served with any classic ice-cream flavour, topped with dark chocolate fudge and roasted almonds. Though you can't go wrong with classic flavours, such as V for Vanilla, and Hi Hazel, I'm Nuts About You, they also have interesting premium flavours (additional $1) on their menu. These include the sticky Gila Gula Melaka, and their earthy Mr (Earl) Grey.
Address: 8 Sin Ming Road, #01-03, Sin Ming Centre, Singapore 575628
Opening hours: Sun-Thur 12pm to 10pm, Fri-Sat 12pm to 10:30pm
Tel: ​6456 6431
Website
Menus
10 Vegan Food Places That Prove It Is Not A Diet Meant For Rabbits
---
Support #meatlessmondays
---
With so many unique and delicious vegan options out there, it's time to prove the naysayers wrong. If you have another other interesting vegan dishes to share, do let us know in the comments section below!
---
Featured image taken from Instagram user @birdbirdeatsaway's post.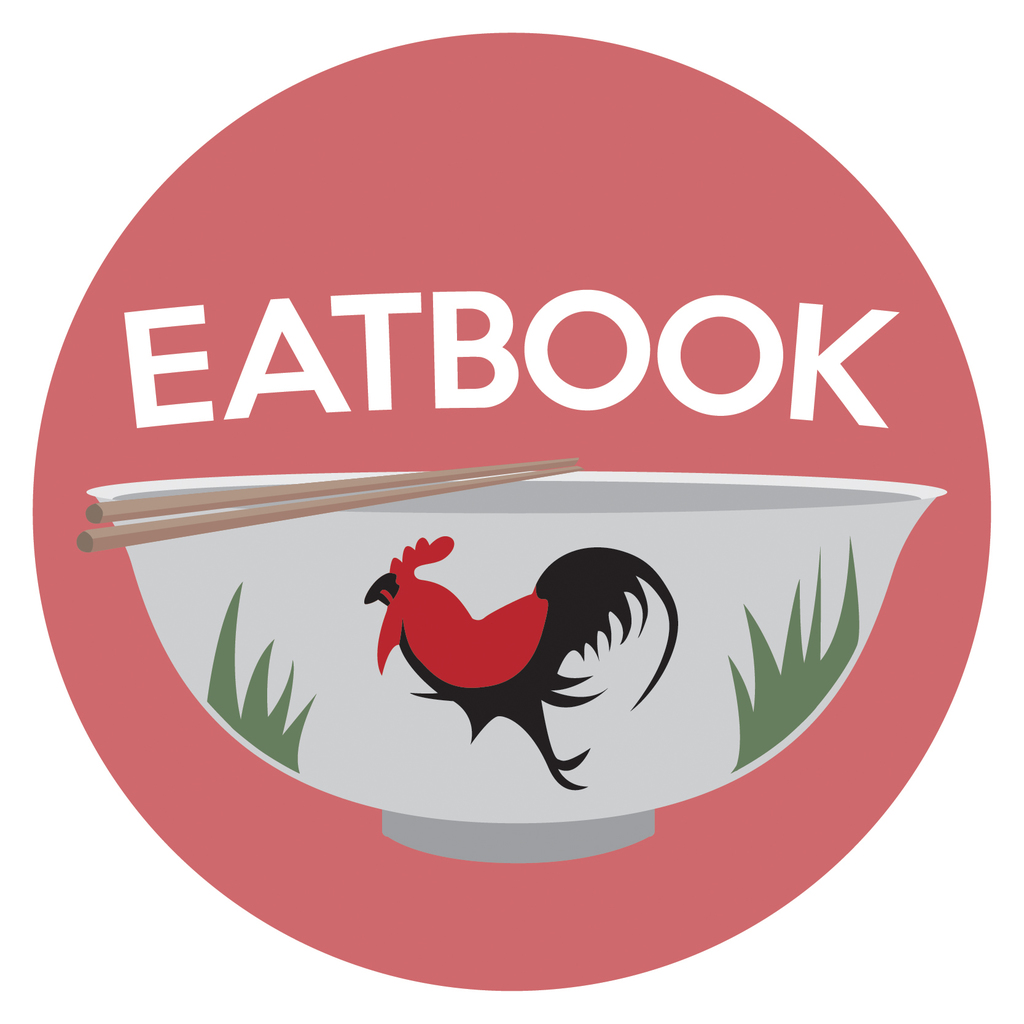 Drop us your email so you won't miss the latest news.