The Indian Cuisine Virtuoso of Rang Mahal
A culinary legacy of fine-dining Indian restaurant, Rang Mahal. Chef Vinod Kumar delivers top-notch, authentic Indian cuisine suitable for all palates – and yet, he remains an unpresuming, modest man.
His journey first began at his family's humble little street-side stall back in India. He washed the dishes, cleaned the tables, cleared the plates – and curiously peered at his parents as they whipped up the atypical Indian street fare. At the tender age of 17, he finally got ahold of his first actual cooking job – and started off by making tandoori at Hotel Sona in Mumbai, India.
He was eventually brought to Singapore around 1990 as executive sous chef of Rang Mahal, having been in a branch by Rang Mahal back in Kuala Lumpur. At Table by Rang Mahal, Chef Kumar, together with his team, skilfully curates a selection of dishes taken from different regions in India, adapted for the modern palate.
EatBook was given the pleasure of interviewing Chef Kumar, who shared with us his thoughts on the industry, as well as some tidbits of himself!
The Interview
EatBook: It's the first time a customer comes to Table. What are the three must-orders? The catch is you can only pick three. One appetiser, one main and one dessert.
Chef Kumar: For the starter – the Chilli Cheese Kulzza ($10). It's famous! Our set-lunch bento is a must-have for the main course, which includes a main such as Murgh Angar (Chicken marinated with yoghurt and red chilli), and three colourful side dishes. 
Get the Dessert Trio ($14) for your dessert, which includes the Gulab Jamun (dough balls soaked in sweet cardamom syrup), Rasmalai (cheese dumpling), and Table's Pop (sugar-free popsicle). The Table's Pop is really, really popular.
EatBook: They're all Indian?
Chef Kumar: Yes.
EatBook: What about Table's Pop?
Chef Kumar: The Table's Pop is actually inspired by the Indian ice-cream Kulfi. Villages in India today still sell it! But Kulfi is such an old dish, so I changed it. At Table, we use chia seeds instead of the sabja seeds used in Kulfi Falooda. Sabja seeds actually resembles chia seeds greatly – they're quite similar.
EatBook: Table's menu features a selection of popular Indian street foods reinvented for the modern palate. Take us through your thought process when you create these dishes.
Chef Kumar: First I identify what the top food preferences of the diners at Table are, like whether they like hot or cold dishes. Then I'll try to find food from different regions in India to match these tastes.
I also consciously substitute typical Indian ingredients with up-to-date ingredients that are trending in the culinary world, which naturally allows me to adapt the dishes according to the tastes of the modern generation. For example, typical Indian cuisine uses Ghee (butter oil), which is incredibly fatty.
At Table, I use other oils such as olive oil – and am currently exploring avocado oil – which are much lighter in comparison, and caters to the health-conscious, weight-conscious folk of today. We always try to stay on top of the market.
People may be averse to the fact that Indian cuisine is spicy, but knowing this, our team has made sure that the food at Table is lightweight and suitable for all diners as well. We also use ingredients that are in for the upcoming season – this time it's mango! So we think of dishes involving mango, to maybe include in our menu for special events.
EatBook: "Instagram has changed the way Singaporeans choose their food." What are your thoughts on this statement?
Chef Kumar: Indian food may look colourful all the time, but it doesn't mean that the colours always look good together, so for me, there is an effort at presenting our food beautifully. And with that, so many people do take photos of our food, especially our set-lunch bento. Presentation is significant for every chef, so I do take colours that work well together – for example, baby spinach, cucumber, carrot, lemon, coriander leaves, curry leaves… the list goes on.
EatBook: What is your most instagrammable dish?
Chef Kumar: Our set-lunch bento definitely, as well as our Chilli Cheese Kulzza. It's colourful as well, and looks like a pizza – but much prettier. The toppings include red chilli and coriander, with a mini bowl of red sauce in the middle.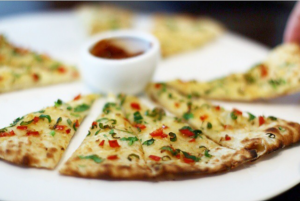 Source
EatBook: What is the future of food tech in Singapore?
Chef Kumar: The trend in Singapore regarding food tech is that all the popular fast-foods get delivered – KFC, McDonalds, etc. In the past, food quickly gets cold. However, today, we have heat technology – heated food boxes and the like ensures that food gets delivered piping hot.
Times are evolving, and even higher-end food like the food from Table offers delivery as well – which I think is a great step, since Singaporeans are always so busy and lack the time to cook for themselves. Just eat, then move on with your busy lives.
EatBook: What is your favourite dish and favourite restaurant in Singapore? Catch: You must have absolutely no affiliation with this place!
Chef Kumar: Oh I don't actually go to restaurants, I go to hawker centres. I love chicken rice! Especially the one at Maxwell Food Centre. 
EatBook: What is your favourite activity to do in Singapore in your free time?
Chef Kumar: I go to East Coast Park to cycle, at the seaside.
EatBook: If you could time-travel to the point when your younger self first stepped into the kitchen, what advice would you give?
Chef Kumar: Times are constantly evolving, and new, younger generations are constantly emerging and presenting themselves as completely new entities to me. I'm in a completely new era from when I first stepped into the kitchen. The most I can advise is – don't be afraid to try new things. It's something that's so important until today.
Check Out Table by Rang Mahal Today!
Address: Naumi Hotel, 41 Seah Street, Singapore 188396
Contact No: +65 6403 6005
Breakfast: 7am to 10.30am (Mondays to Fridays), 7am to 11am (Weekends & Public Holidays)
All-day dining: 11am to 10.30pm
Website: http://rangmahal.com.sg/table
Check out their online menu here!
This post was brought to you by Deliveroo.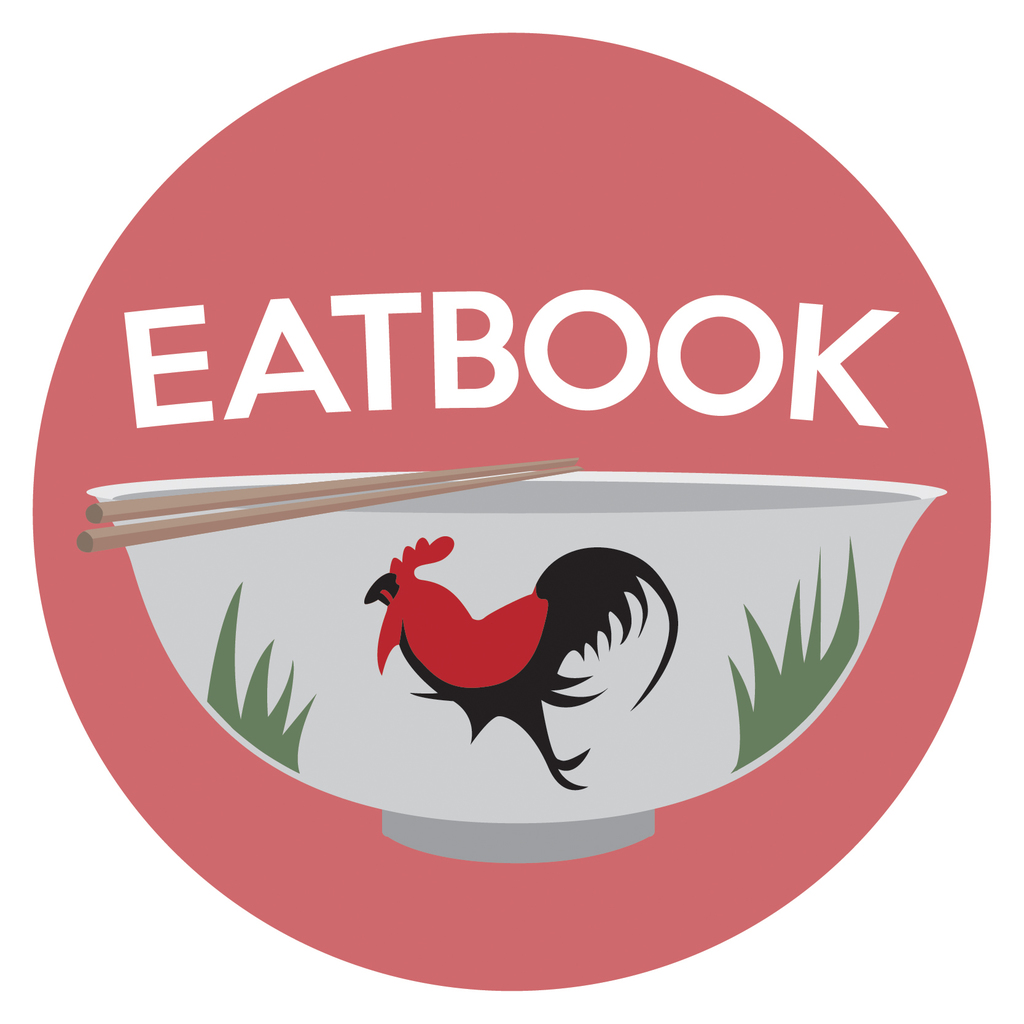 Drop us your email so you won't miss the latest news.