WOKE Ramen has wok hei ramen at Changi Airport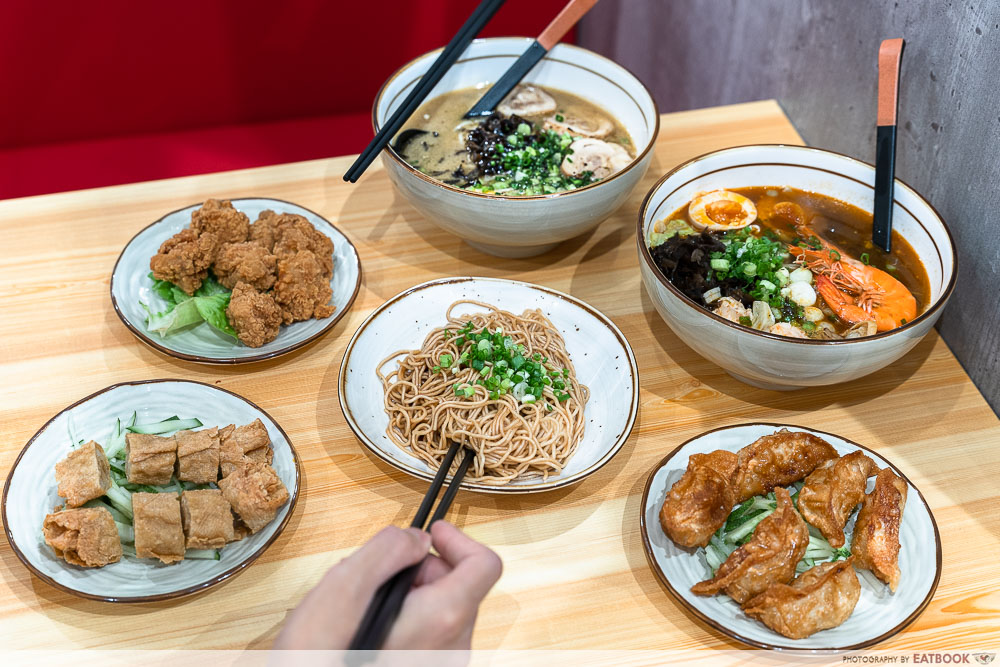 While taste is ultimately subjective, there's not a single Singaporean I know who does not enjoy the aroma and flavour of wok hei. The distinct smokiness that comes from cooking with the intense heat of a wok can elevate any dish, and it is from that belief that WOKE Ramen was born.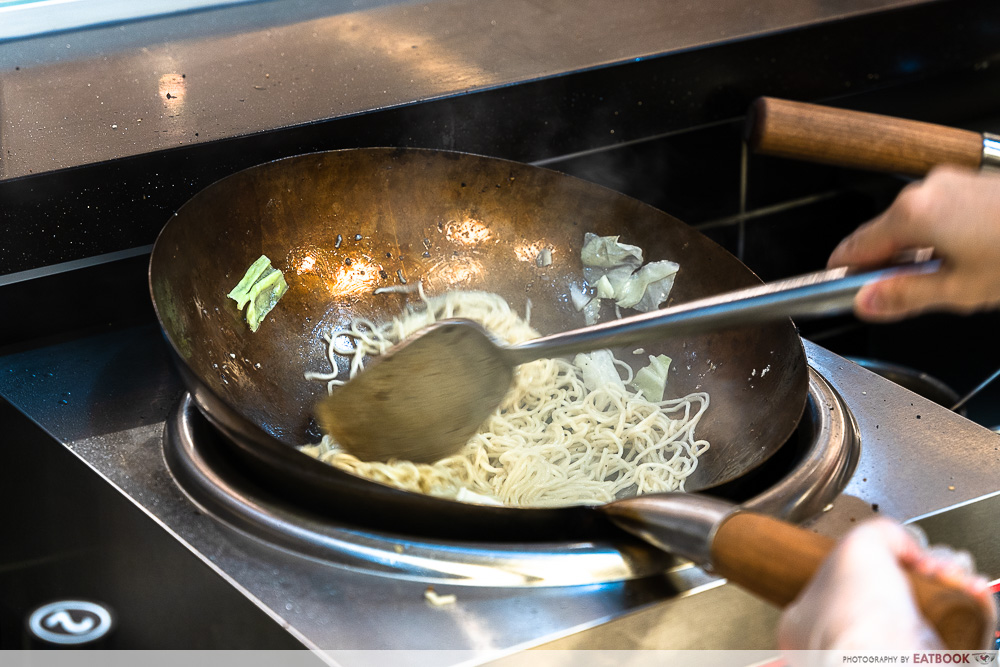 WOKE's noodles are first stir-fried in seasoned woks to create that wok hei aroma, before they are doused in your broth of choice.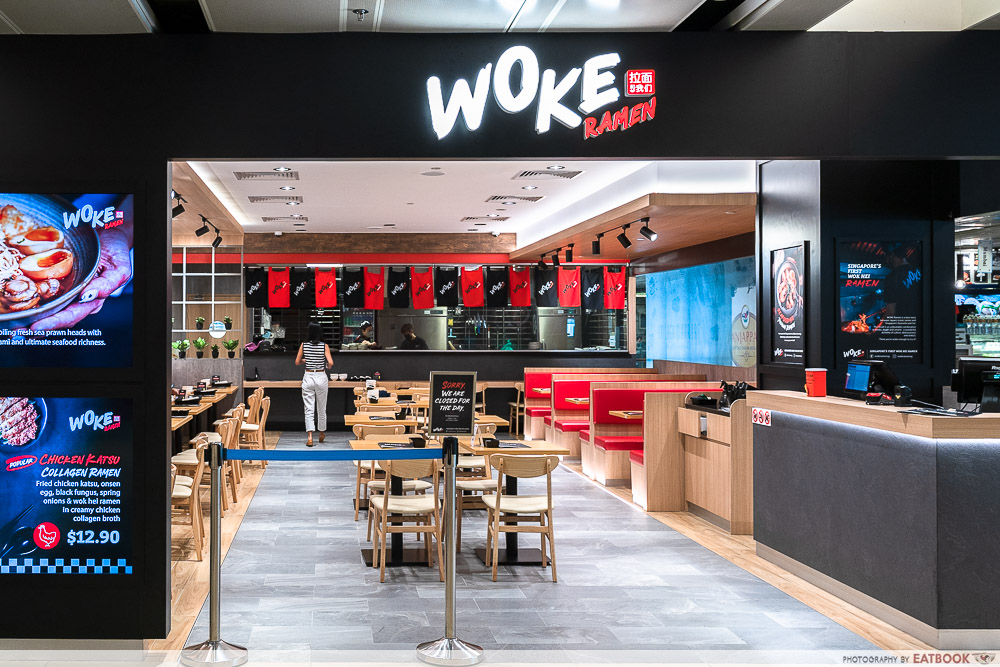 This new eatery at Changi Airport Terminal 1 claims to offer "Singapore's first-ever wok hei ramen", and while we can't confirm if that's true, it certainly makes WOKE an interesting place to check out. And so we dropped by for a taste.
15 Best Ramen In Singapore, Including Famous Restaurants From Japan
Food at WOKE Ramen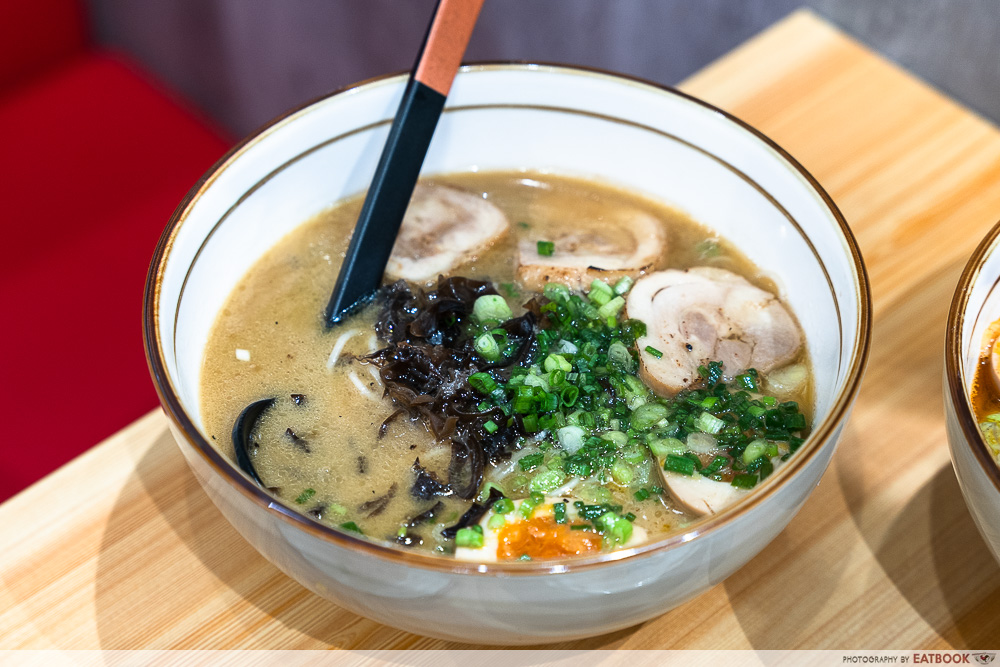 We started with the Chicken Chashu Collagen Ramen ($13.90++), whose broth is made by simmering pure chicken bones and cartilage for over eight hours to get that thick layer of collagen.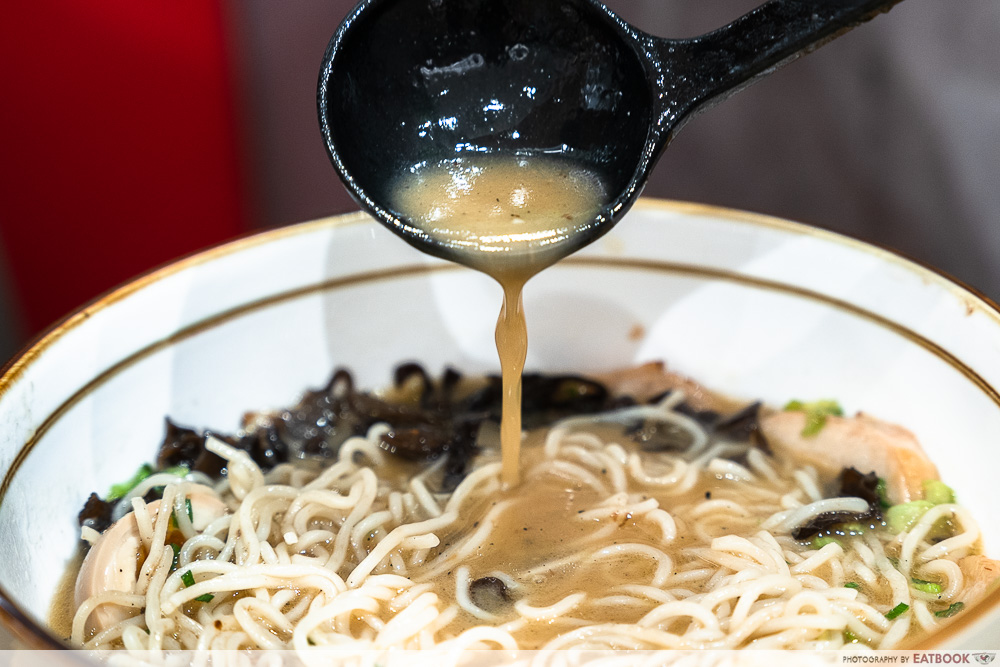 And that worked out quite well, for the broth was creamy and rich. We could really taste the chicken's essence with each sip, and the slightly gelatinous texture of the collagen made it extra fun. We enjoyed slurping it up with the springy ramen noodles and punctuating that with bites of the juicy grilled chicken chashu in between.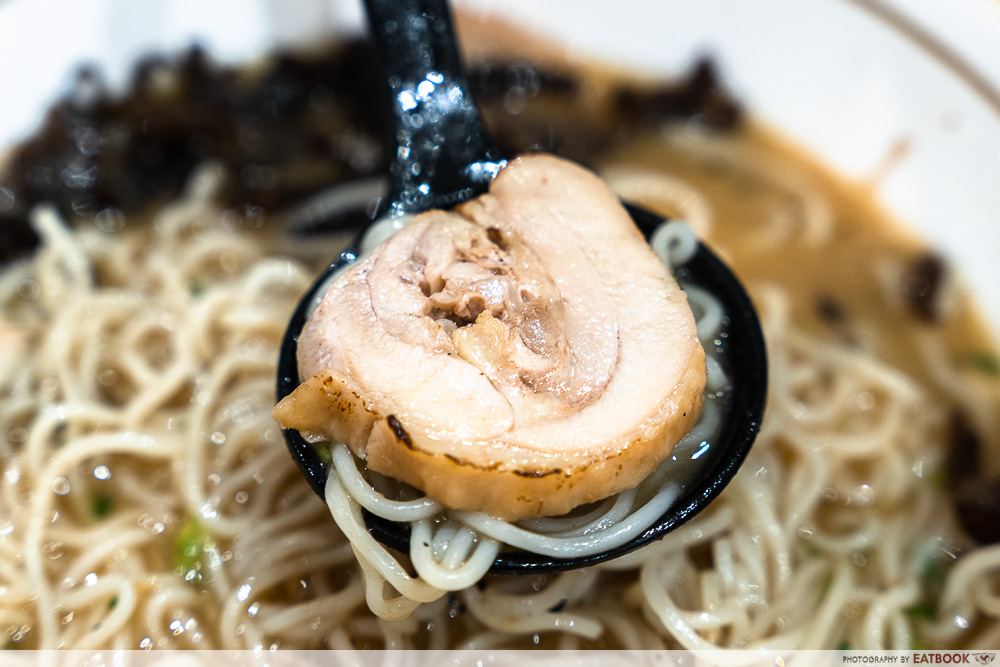 As for the promised wok hei taste, it was certainly noticeable in this bowl of noodles. But I did find myself wondering whether that wok-kissed aroma could've been more potent than this, as the flavour of chicken seemed to overpower whatever smokiness the noodles had.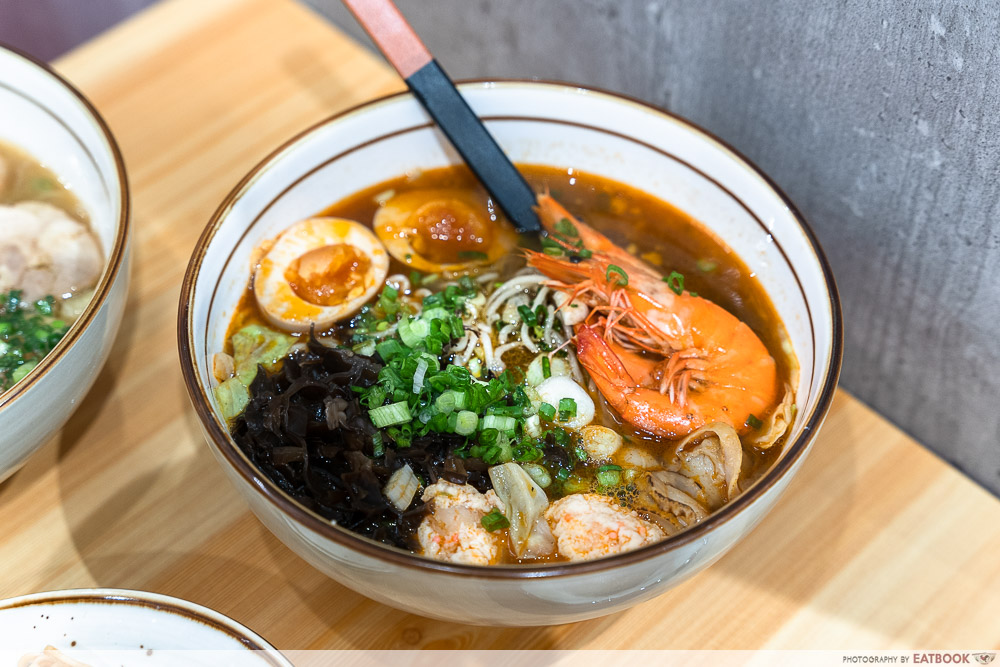 Our next dish, however, completely impressed on the wok hei front. The Seafood Mix Prawn Ramen ($18.90++) was filled with ingredients such as prawn paste balls, tiger prawns, and scallops, but it was the smoky broth that won us over.
It wasn't just full of wok hei—this broth had plenty of umami and hints of sweetness, along with the unmistakable taste of prawn. There was also a strong peppery kick that followed each sip.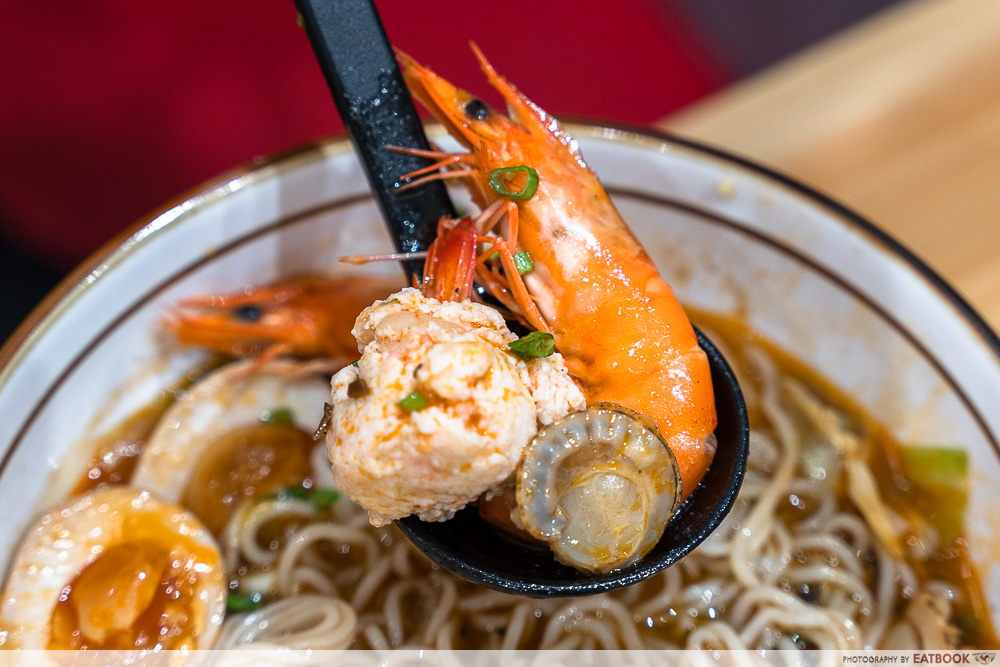 The ingredients in the broth were pretty good, too. The scallops and prawns were quite fresh, and the prawn paste ball was a fun, flavourful addition to the bowl.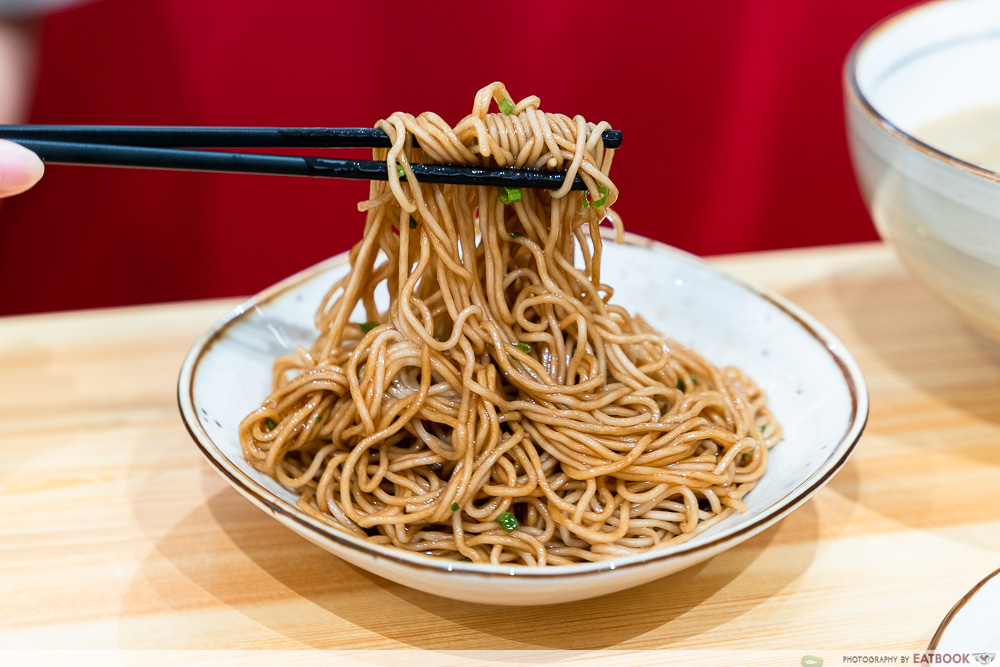 If you like your noodles dry, the Onion Oil Ramen ($8.90++) is a decent pick. It's essentially plain wok hei ramen tossed in onion oil and garnished with spring onions—a simple dish, but one that tasted good thanks to its combination of smoky aroma and savoury onion oil.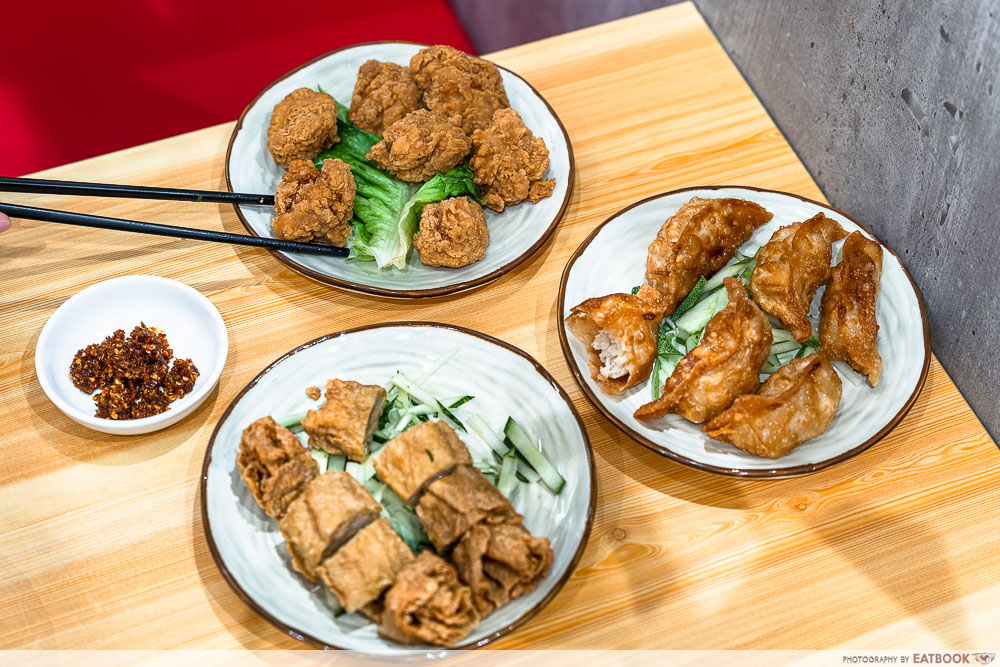 As for side dishes, WOKE has a few fried delights, including the WOKE Gyoza ($4.50++), Golden Beancurd Skin ($3.50++), and Chicken Karaage ($4.50++). While these weren't anything special, they do provide a nice, crunchy filler in between bites of ramen noodles.
Ambience at WOKE Ramen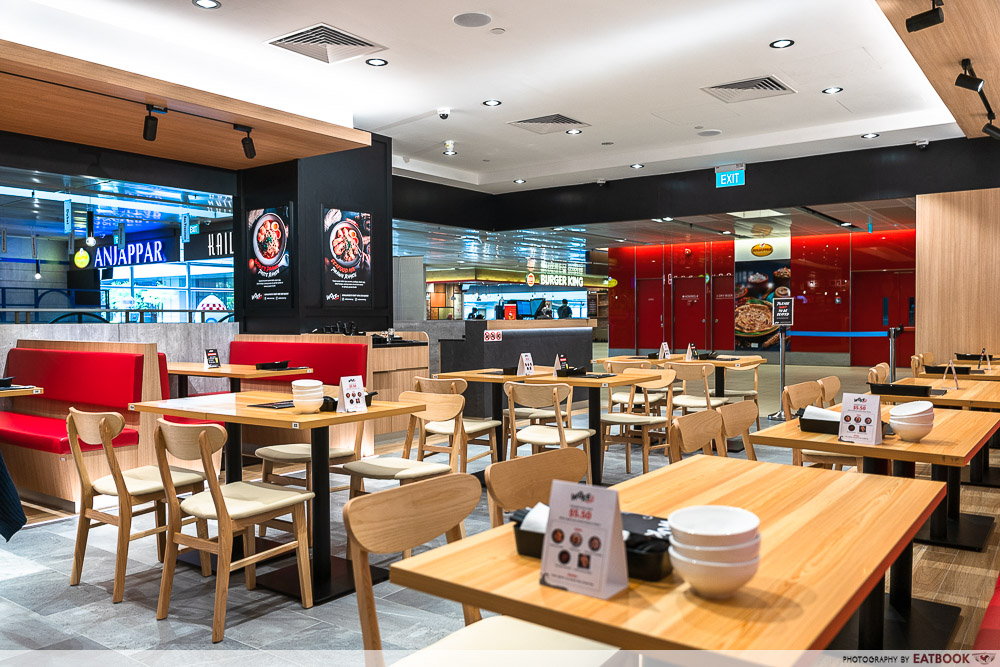 Located in Terminal 1 of Changi Airport, WOKE isn't the most convenient place to get to, since you have to take a Skytrain to get there from Changi Airport MRT Station. When you do get there, though, the spacious and well-lit eatery should make for a comfortable dining experience.
The verdict
For those looking for atypical ramen, WOKE Ramen is a good place to check out, as its brand of wok hei-infused noodles certainly makes for interesting meals. If you can only order one bowl of ramen, however, make the Seafood Mix Prawn Ramen your choice as it is by far the best option here.
For another wok hei-infused prawn noodle and ramen hybrid, check out our Ebi Bar review. For a Michelin-approved restaurant with mala char siew, have a look at our Char review.
Address: 80 Changi Boulevard, #03-19B, Changi Airport Terminal 1 Viewing Mall Central, Singapore 819642
Opening hours: Daily 10:30am to 11pm
Website
WOKE Ramen is not a halal-certified eatery but uses no pork or lard.
Ebi Bar Review: New Modern Prawn Noodle Bar With Japanese Twist At Somerset
Photos taken by Chew Yi En.
This was a media tasting at WOKE Ramen.
WOKE Ramen Review: Wok Hei Prawn Noodles And Chicken Collagen Ramen At Changi Airport
WOKE Ramen Review: Wok Hei Prawn Noodles And Chicken Collagen Ramen At Changi Airport -

7.5/10
Summary
Pros
– Seafood Mix Prawn Ramen was delectable and full of wok hei
– Chicken Chashu Collagen Ramen's broth was creamy and rich
– Onion Oil Ramen was simple but tasty
Cons
– Chicken Chashu Collagen Ramen's wok hei aroma wasn't as prominent
– Side dishes were average
Opening hours: Daily 10:30am to 11pm
Address: 80 Changi Boulevard, #03-19B, Changi Airport Terminal 1 Viewing Mall Central, Singapore 819642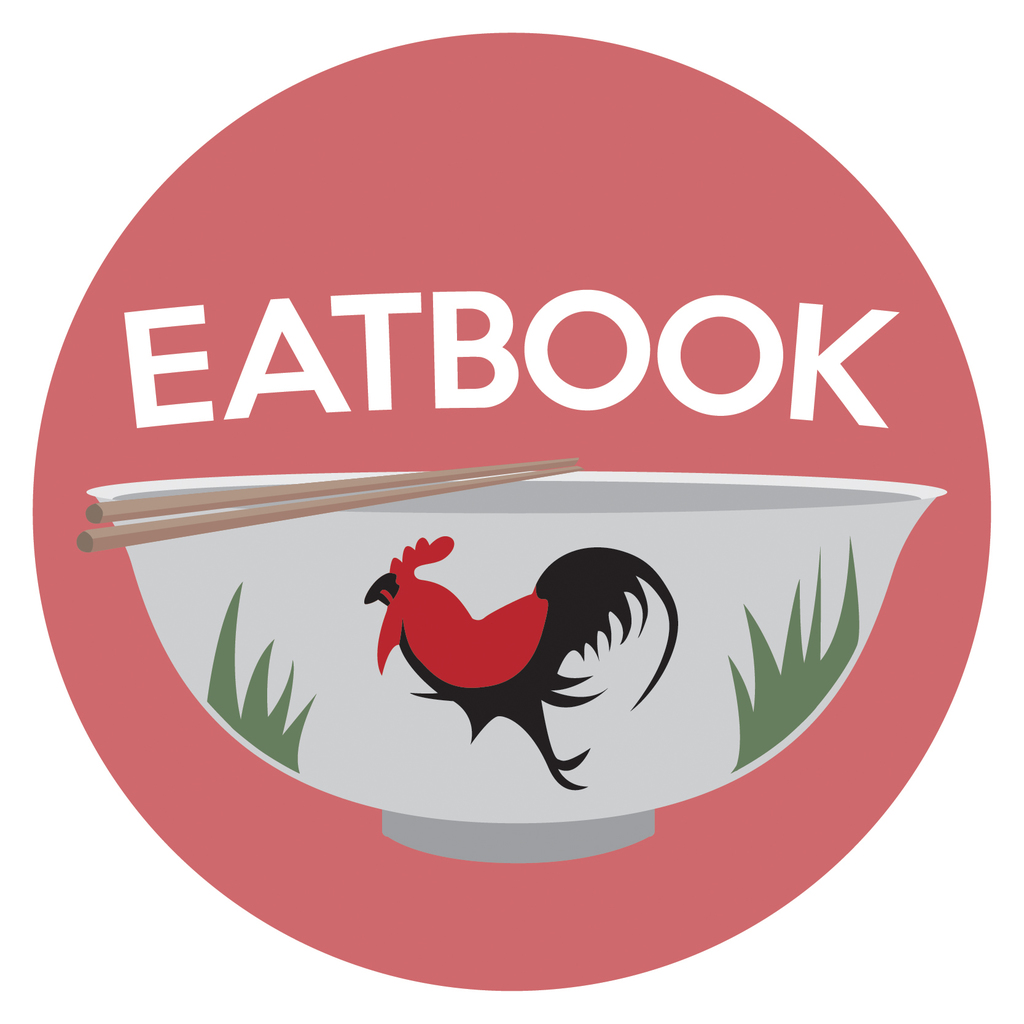 Drop us your email so you won't miss the latest news.