Burmese noodles at Xiao Mei Ban Mian
As Singaporeans, we are all familiar with ban mian, a soupy, comforting dish we all enjoy despite the scorching heat here. To us, ban mian is served in a rich pork broth, topped with an egg and a generous amount of ikan bilis. However, Xiao Mei Ban Mian adds a Burmese twist to the noodles, making it a tad different from the conventional ban mian we are used to.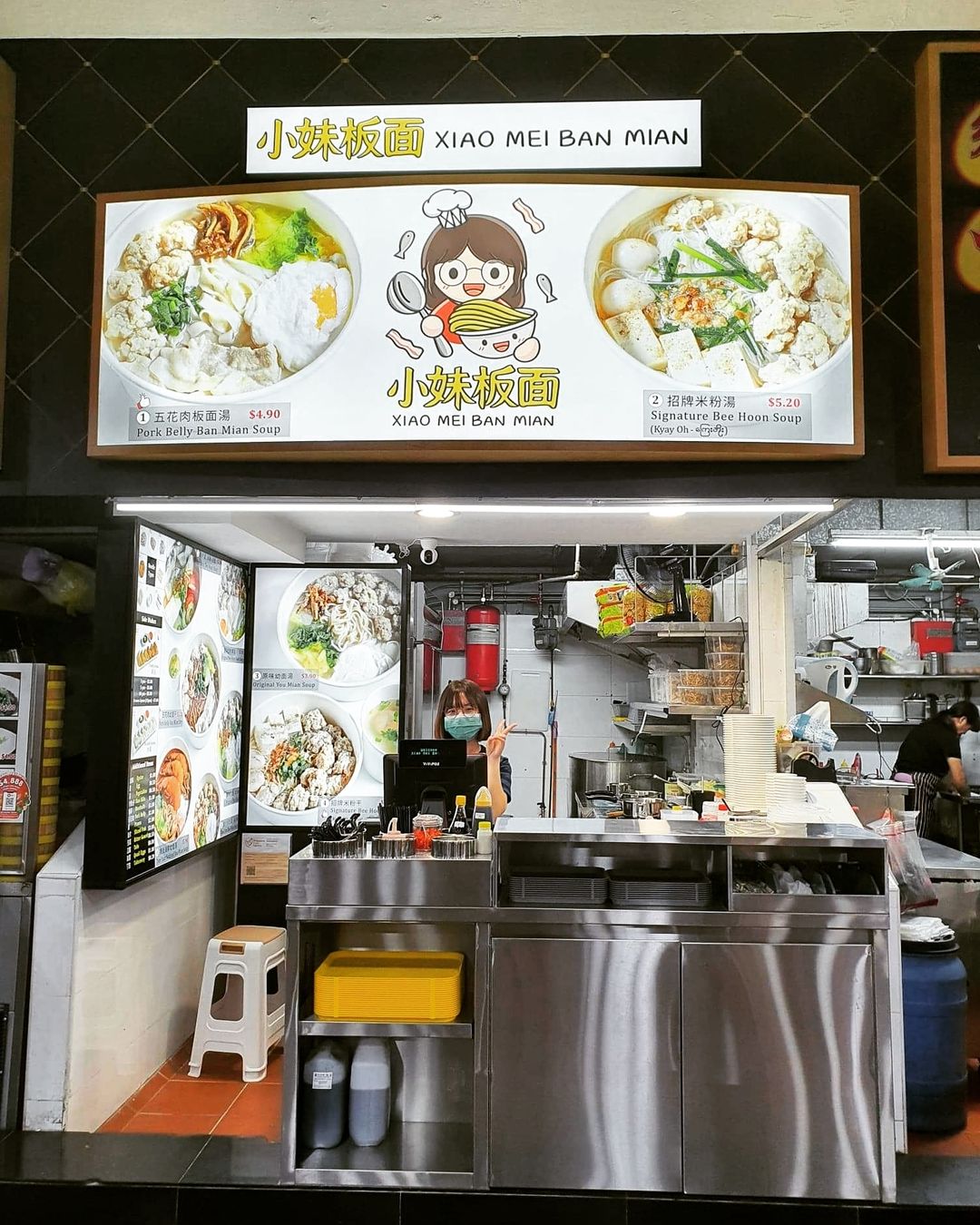 Image credit: @xiaomeibanmian
Xiao Mei Ban Mian started when the Burmese owner, a former NUS graduate, Khine Zar Lin, was retrenched from her job as a software engineer due to COVID-19. She decided to venture into F&B, with the idea of marrying her favourite local dish, ban mian, with noodles from her own Burmese heritage.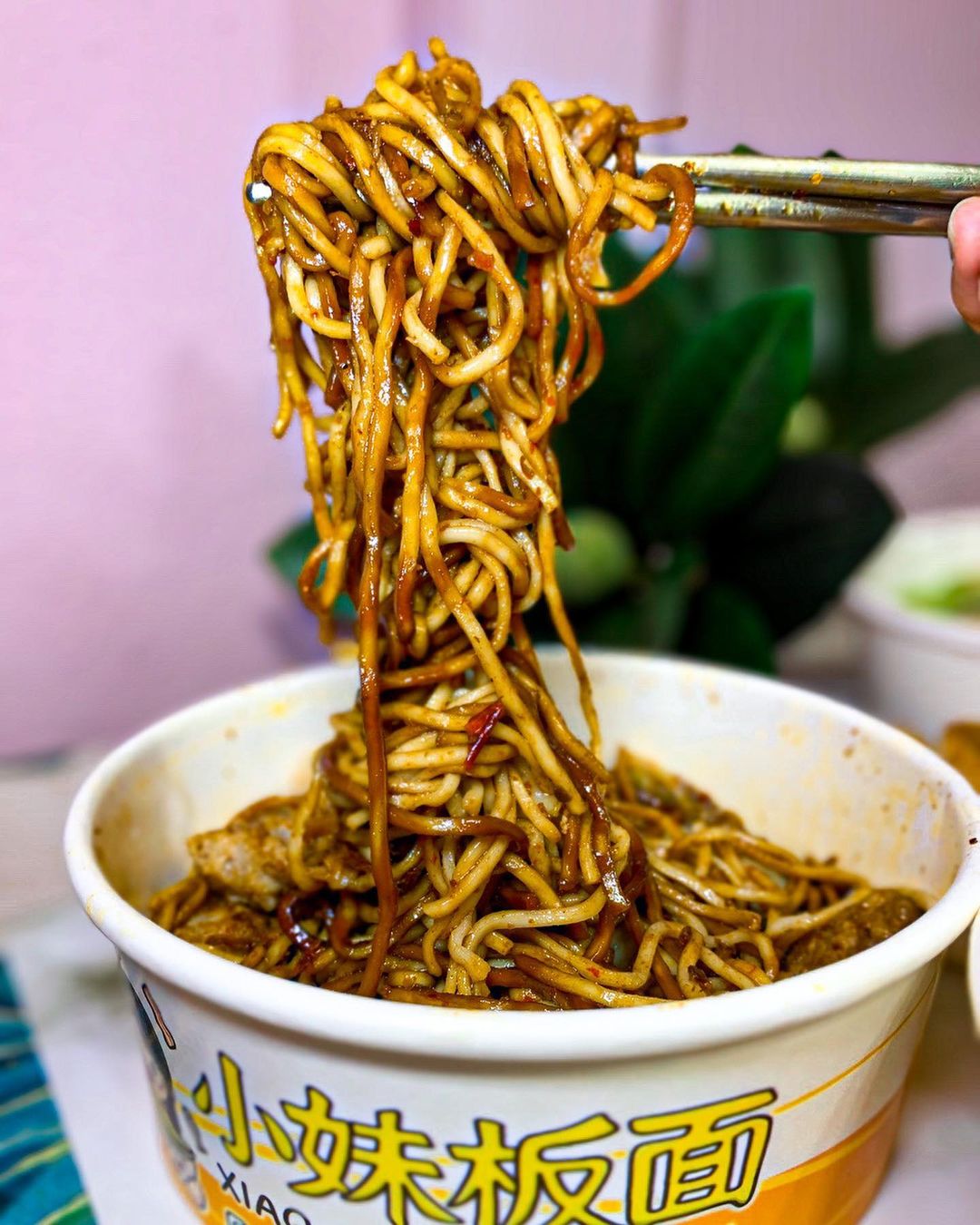 Image credit: @cilantrobokchoy
One of their most popular dishes is Pork Belly You Mian ($5.20), although this is like the dry ban mian we are accustomed to eating. Here, you mian is tossed in a dark soya sauce blend and topped with pork lard, handmade meatballs, house-made chili, and, of course, pork belly.
What makes this bowl more worth it is the premium shabu shabu pork belly used here. Their handmade meatballs, which most people mentioned to be the star of the show, are made with fish paste, fatty minced meat, and dried sole fish.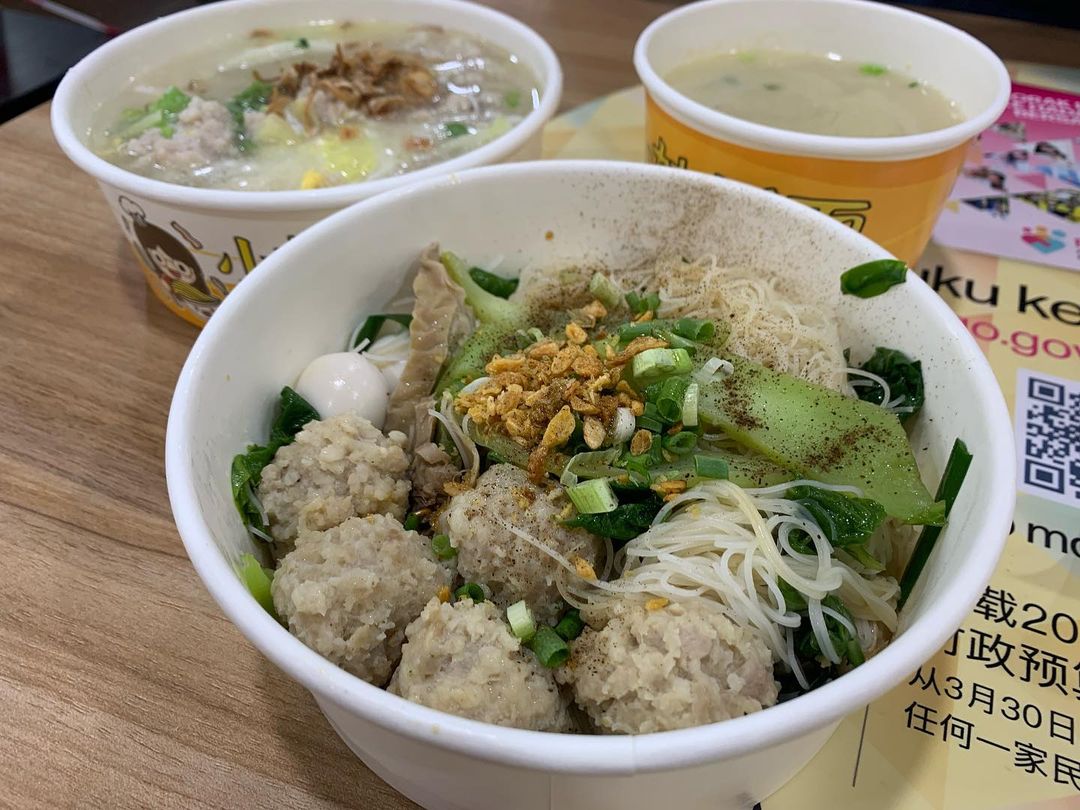 Image credit: @ourdateswithfood
Another one of their popular dishes, and the one that's not commonly found in Singapore, is Myanmar Style Pig Organ Bee Hoon (from $7.50), which comes with soup, or dry. You can choose to have this with mee hoon kway or bee hoon, though the latter is said to be the better choice.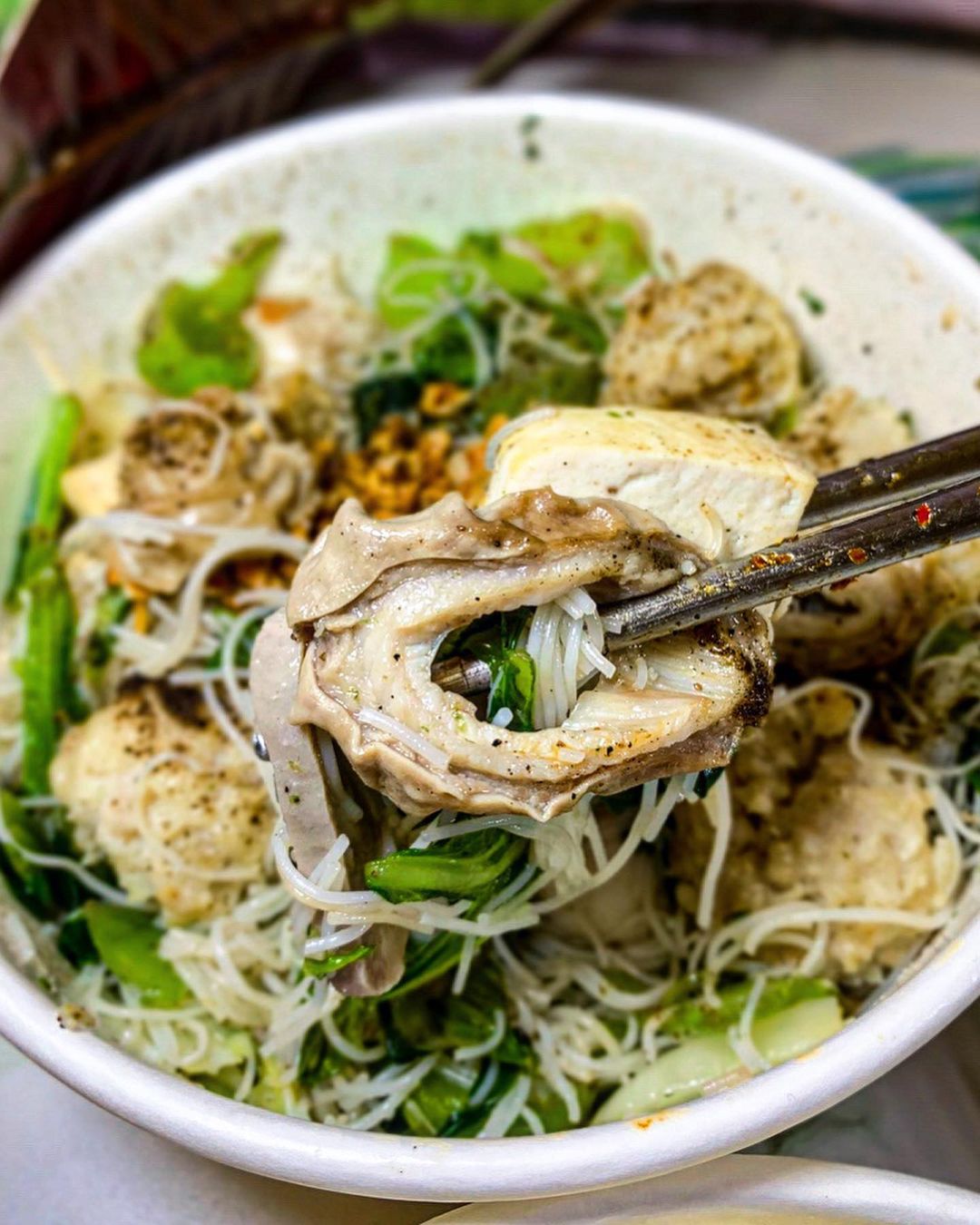 Image credit: @cilantrobokchoy
If you go for the dry option, the noodles are tossed in a mixture of lard oil, sesame oil, and soya sauce, giving the noodles a strong flavour.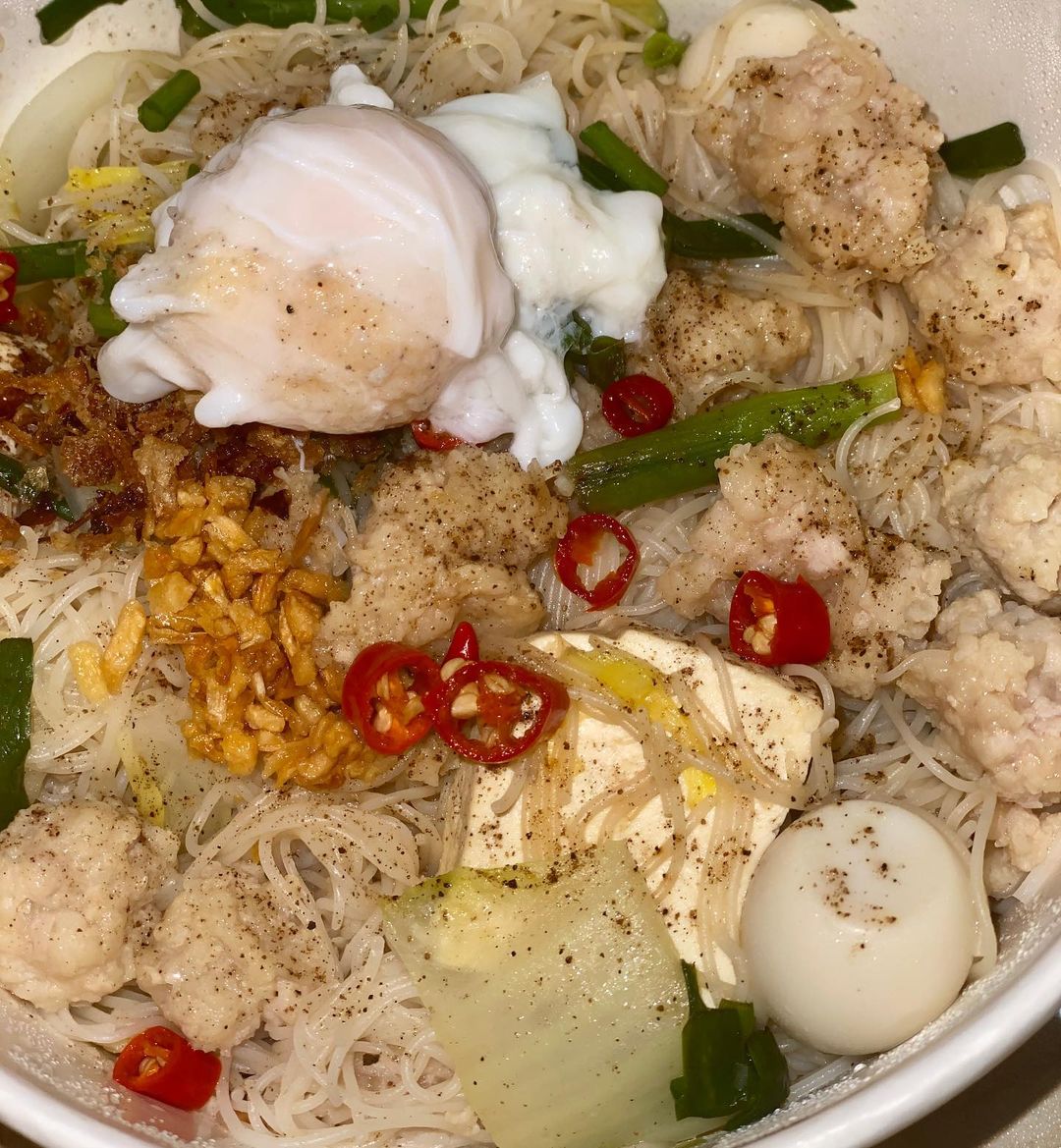 Image credit: @babefood
The dish is then topped with offal, handmade meatballs, tofu, quail eggs, and green mustard leaves. To make it even more aromatic, it is garnished with fried garlic, shallots, spring onions, and Burmese ground pepper.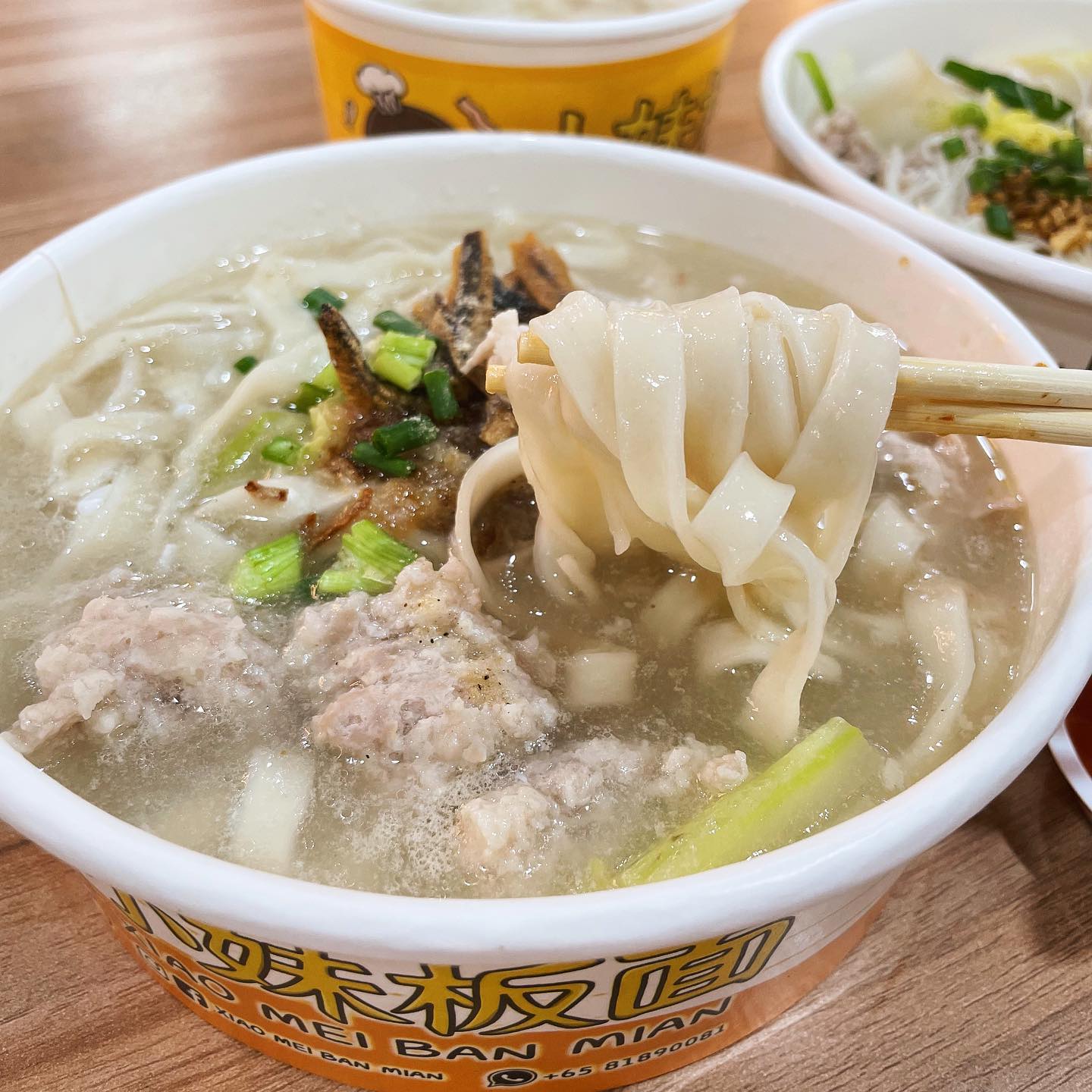 Image credit: @ohtastyfats
Other than the popular dishes, a classic is their Ban Mian Soup ($3.90). The ban mian comes in a broth that's said to have been boiled for three hours with pork bones, ikan bilis, and onions giving it a rich body. This bowl comes with Xiao Mei Ban Mian's handmade meatballs, white cabbage, fried garlic, shallots, and green onions as the garnish.
If you are interested in Burmese cuisine, check out Inle Myanmar Restaurant for delicious Burmese set meals. Alternatively, check out 15 ban mian in Singapore for ban mian you should try!
Inle Myanmar Restaurant Review: Delicious Burmese Set Meals With Tea Leaf Salads And Curry Noodles At Peninsula Plaza
Address: Block 892C, Woodlands Drive 50, #01-02, Singapore 732892
Opening hours: Daily 9am to 9pm
Tel: 8189 0081
Website
Xiao Mei Ban Mian is not a halal-certified eatery.
Feature image adapted from @ohtastyfats, @xiaomeibanmian and @ourdateswithfood