Prince Noodles has handmade KL ban mian at Jalan Besar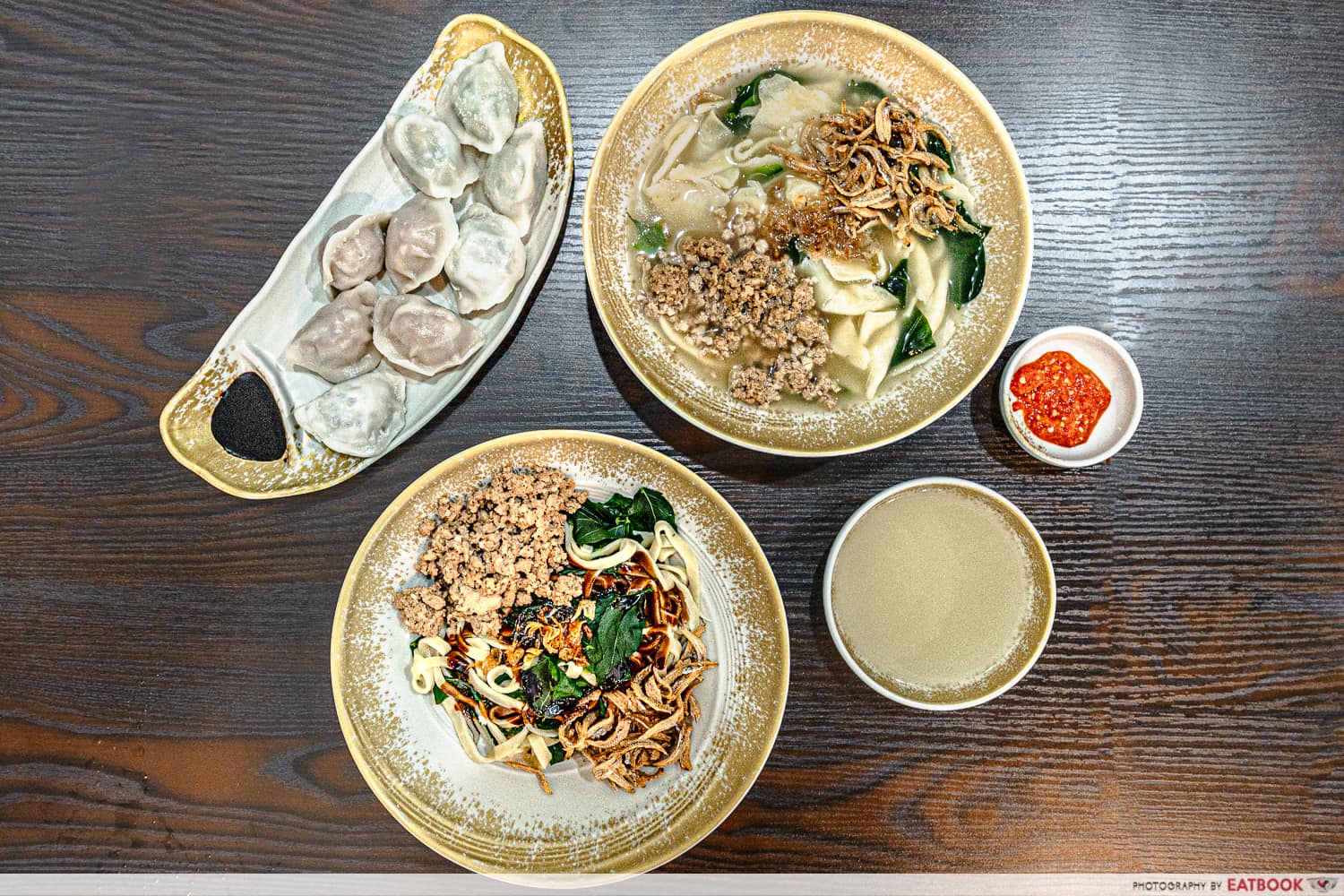 Up until recently, I held the opinion that Restaurant Kin Kin in Kuala Lumpur served the best dry ban mian, and nothing really came close—until recently, that is. I checked out Prince Noodles at the recommendation of a friend, and was surprised at how close it came to dislodging Restaurant Kin Kin as my favourite ban mian place of all time.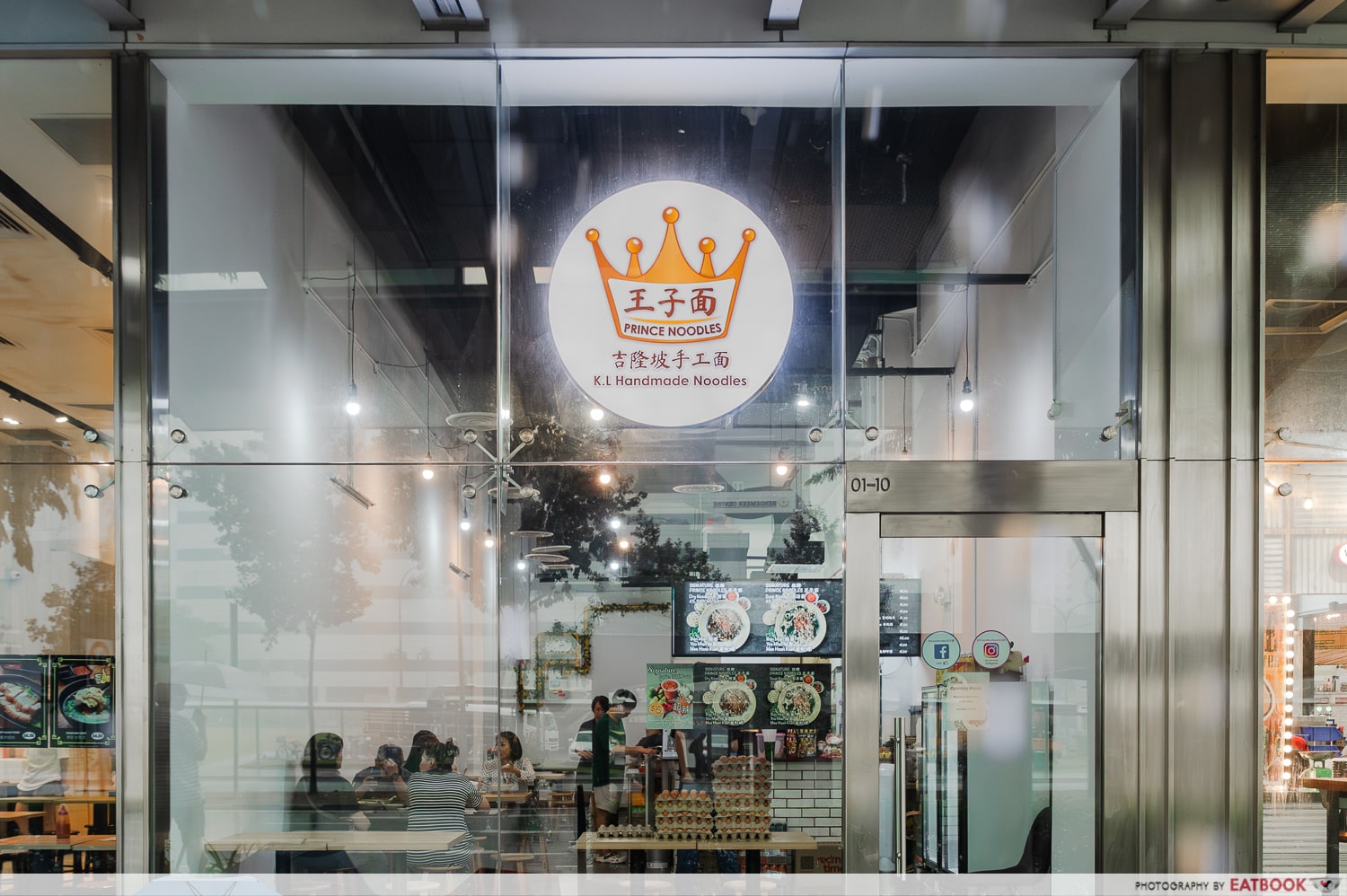 To see if it could maintain the high bar it set for itself on my first visit, I decided to drop by the eatery again, this time with my photographer colleague.
Yanan Ban Mian Review: Ex-St Regis Chef Opens Hawker Stall With Handmade Dumplings And Seafood Ban Mian
Food at Prince Noodles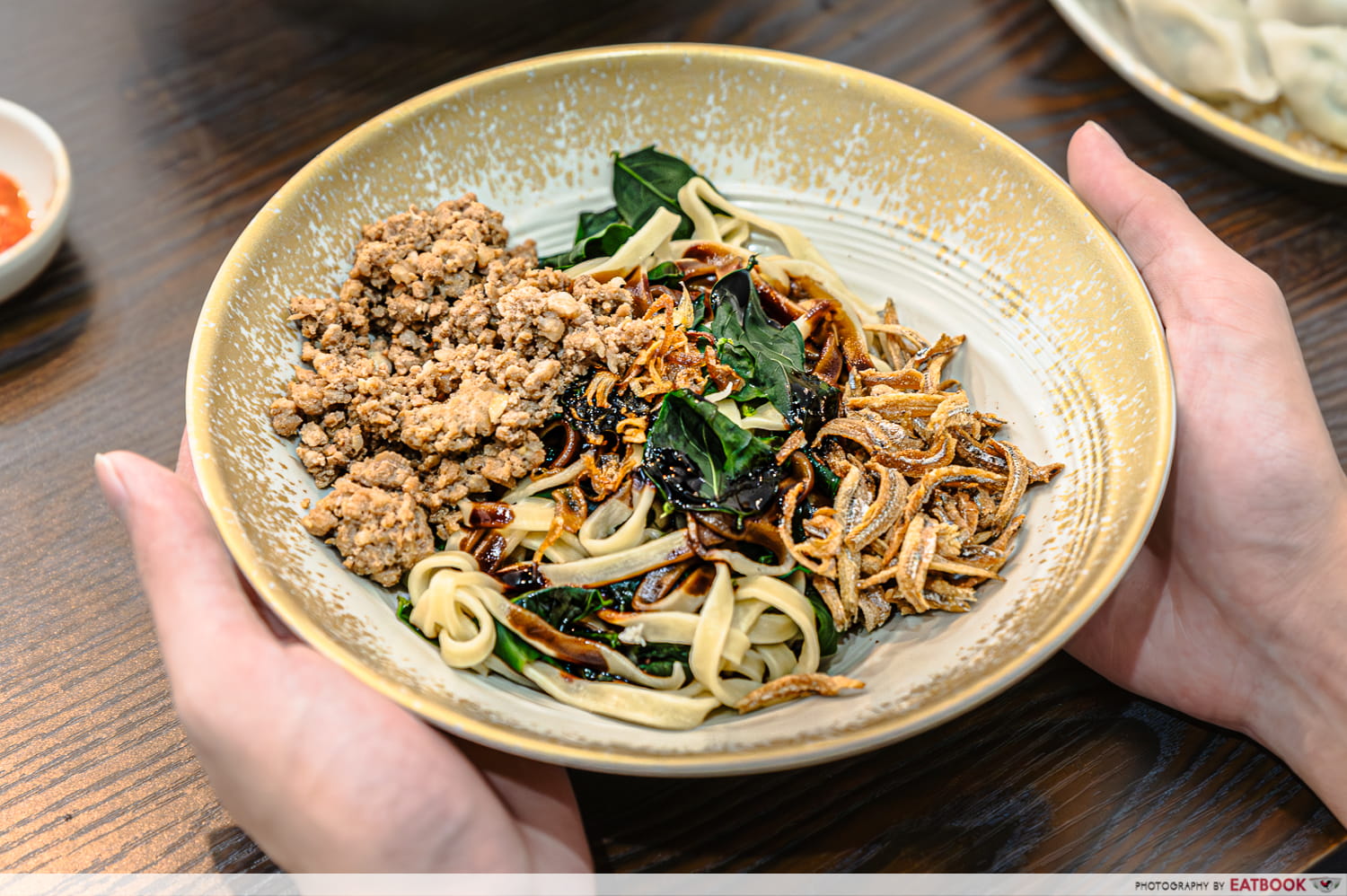 Ban mian, you mian, and mee hoon kueh—these are the three noodle options at Prince Noodles, and you're able to have them dry or in soup. As fans of Dry Ban Mian (from $5.50), we began our meal with just that.
While Prince Noodle's dry ban mian is clearly influenced by the popular KL style, it doesn't use dry chilli, a hallmark of eateries such as the aforementioned Restaurant Kin Kin. It does, however, have the dark, savoury sauce that coats each strand of noodle upon thoroughly giving the bowl a mix.
This dark sauce was incredibly, and I mean incredibly savoury. It was so flavourful that, even without adding chilli to the noodles—more on that later—I found myself slurping up mouthful after mouthful. Of course, it wouldn't have been so delicious without the nice, chewy bite of the handmade ban mian.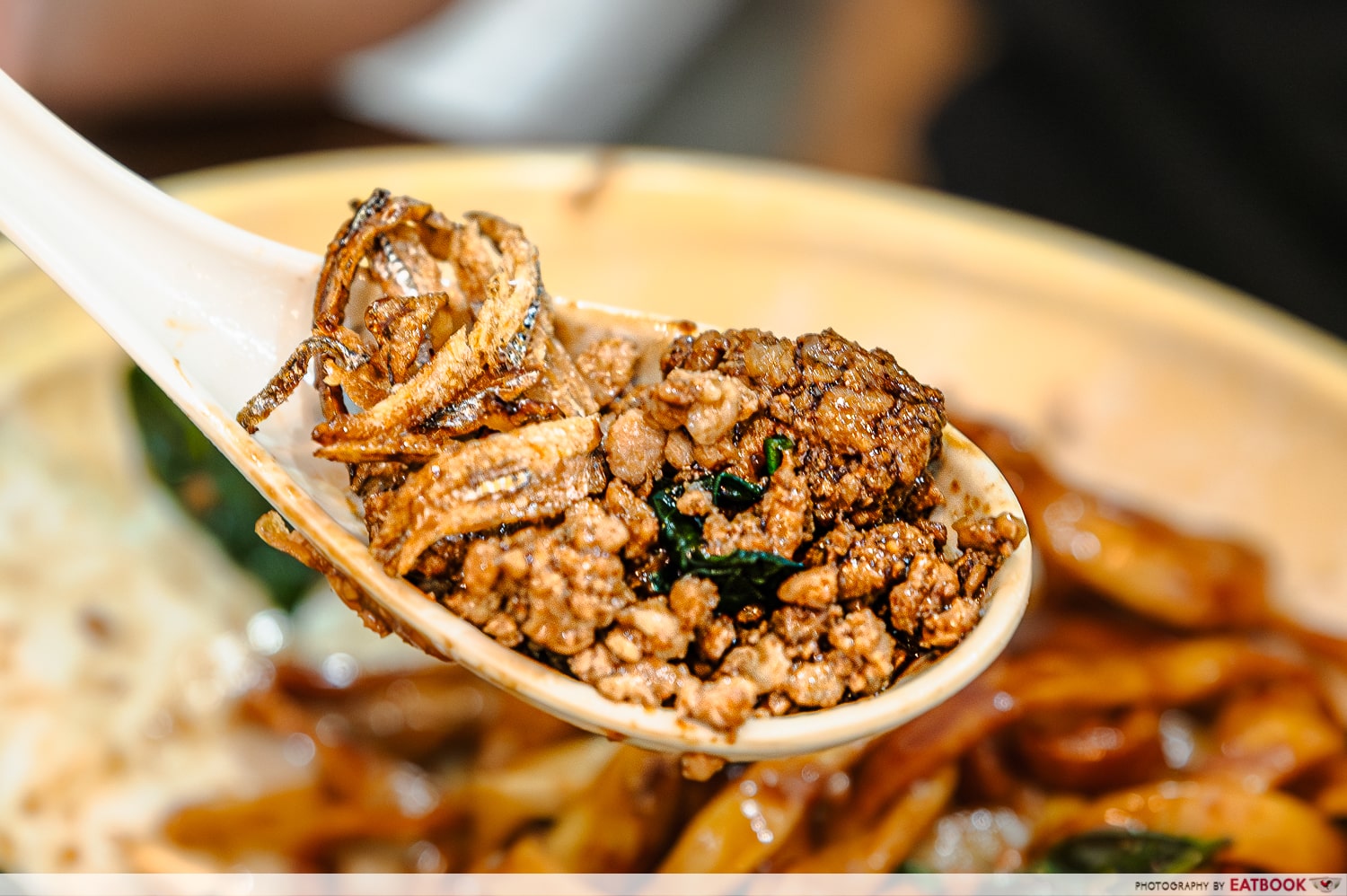 The bowl featured a trio of minced meat, ikan bilis, and mani cai. These came in generous quantities, and in the minced meat's case, tasted really good—it was perfectly seasoned, chunky, and quite succulent.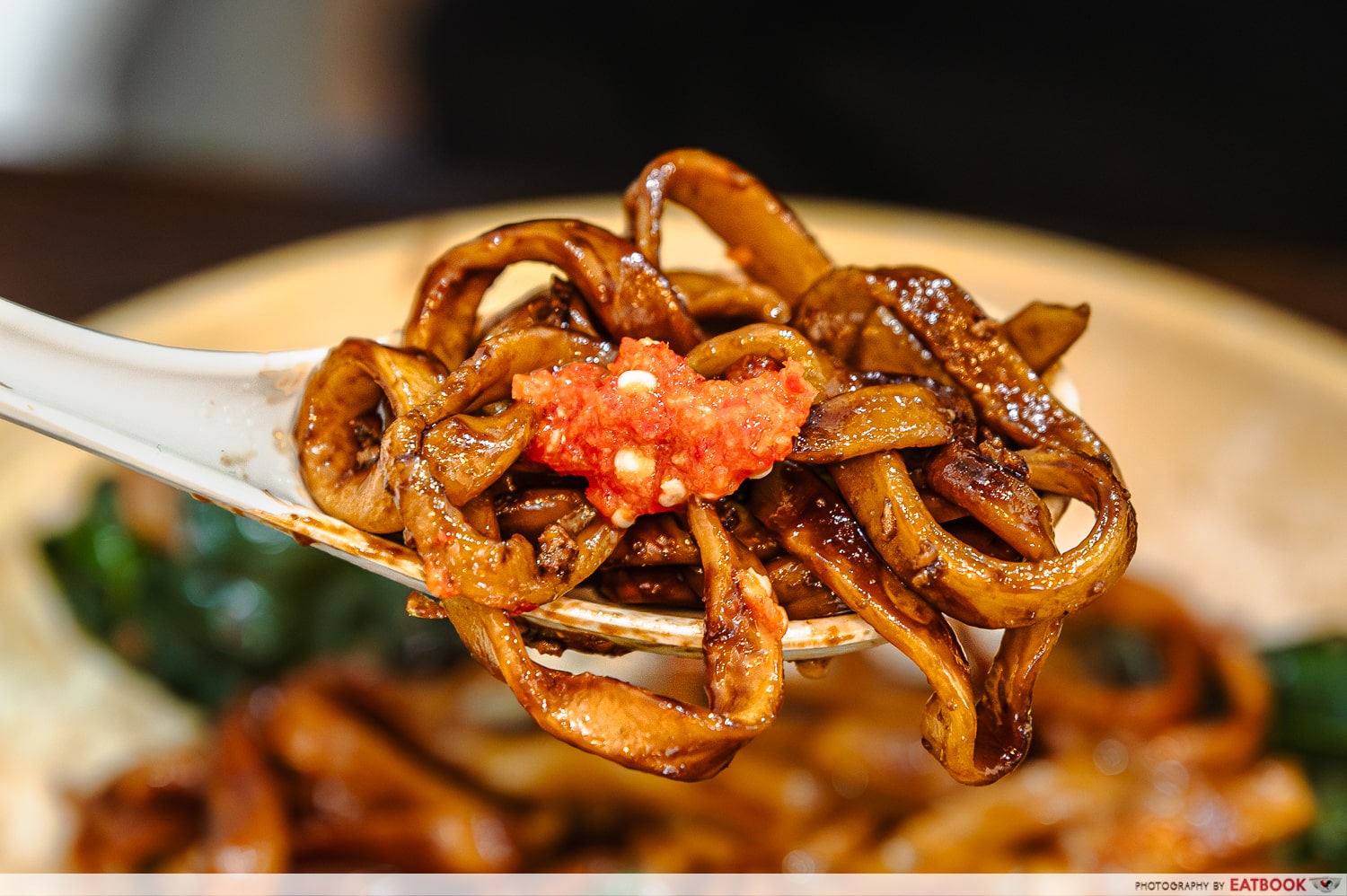 Instead of dry chilli, you can add the house-made chilli sauce to your bowl of noodles. But be warned, for the chilli packs a serious punch—my colleague, who added a little too much to his noodles, was in visible distress upon eating it. It may be flat-out too spicy for some, but if you can handle the heat, you'll be rewarded with the chilli's piquant and garlicky flavour.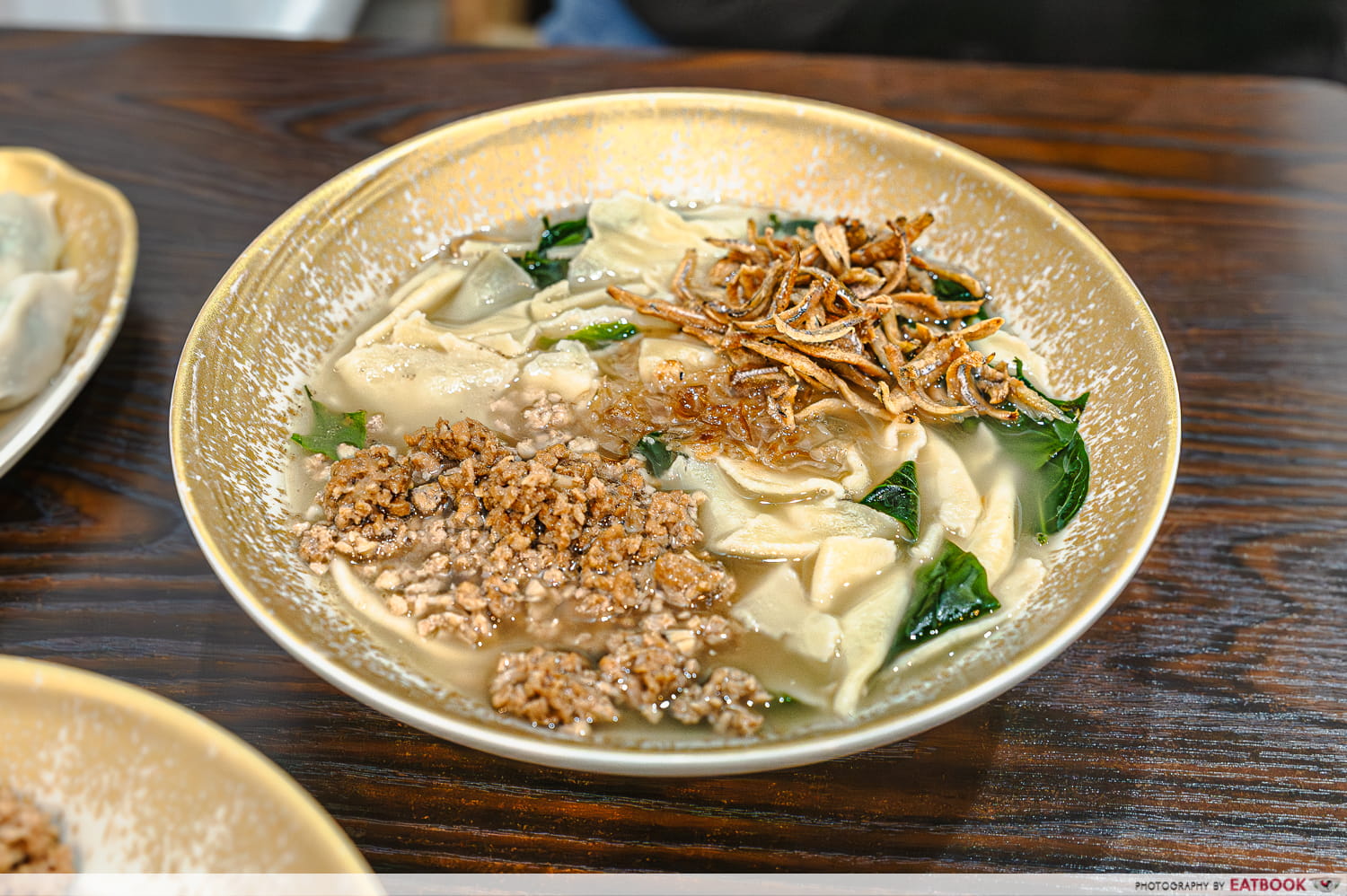 We decided to try a noodle soup dish next, and landed on the Soup Mee Hoon Kueh (from $5.50).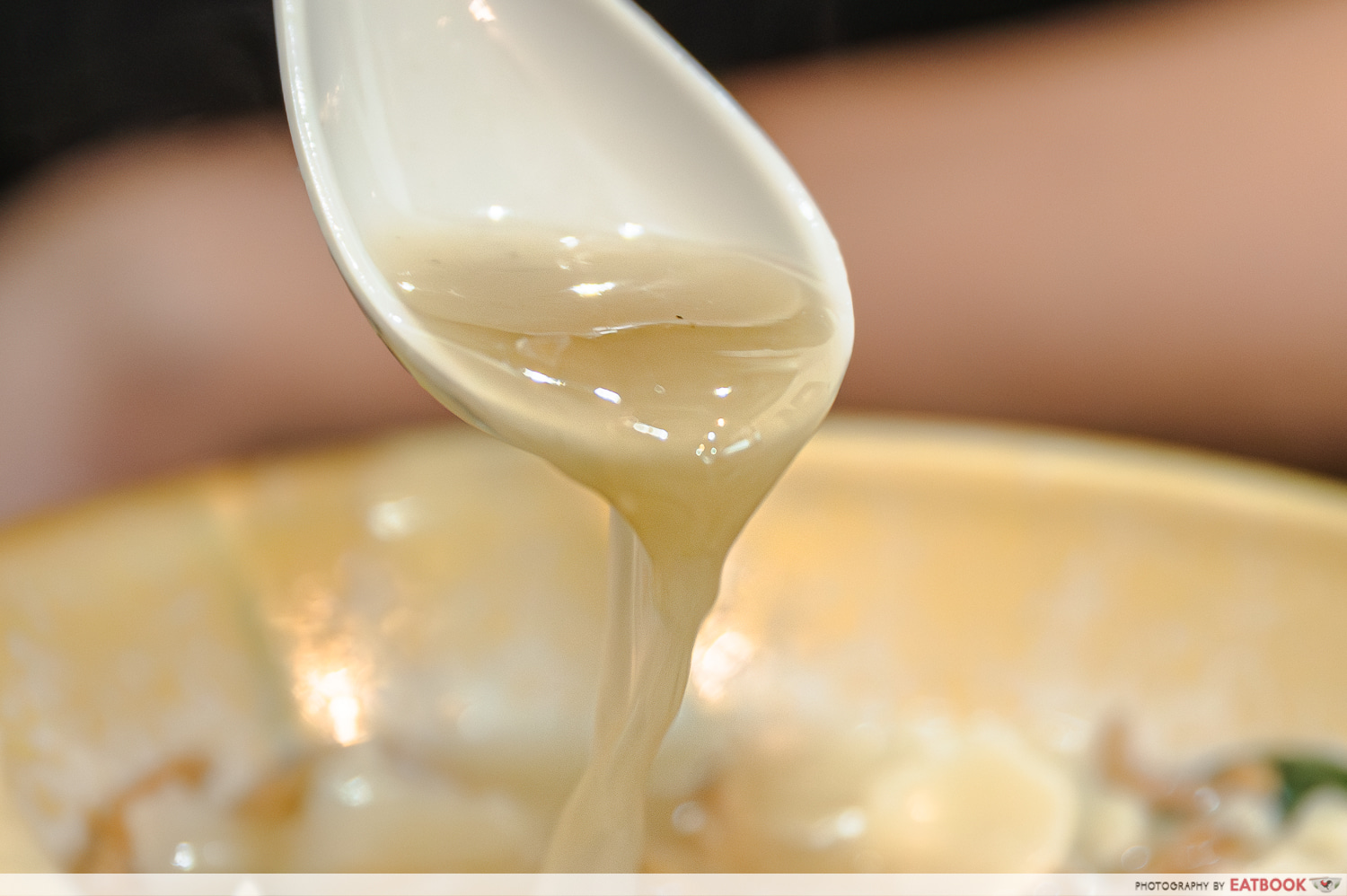 The soup here was clear, comforting, and more flavourful than those of most ban mian stalls I've tried. I'd still take the dry option over soup, but if you insist on having noodles in broth, it is a solid option at Prince Noodles.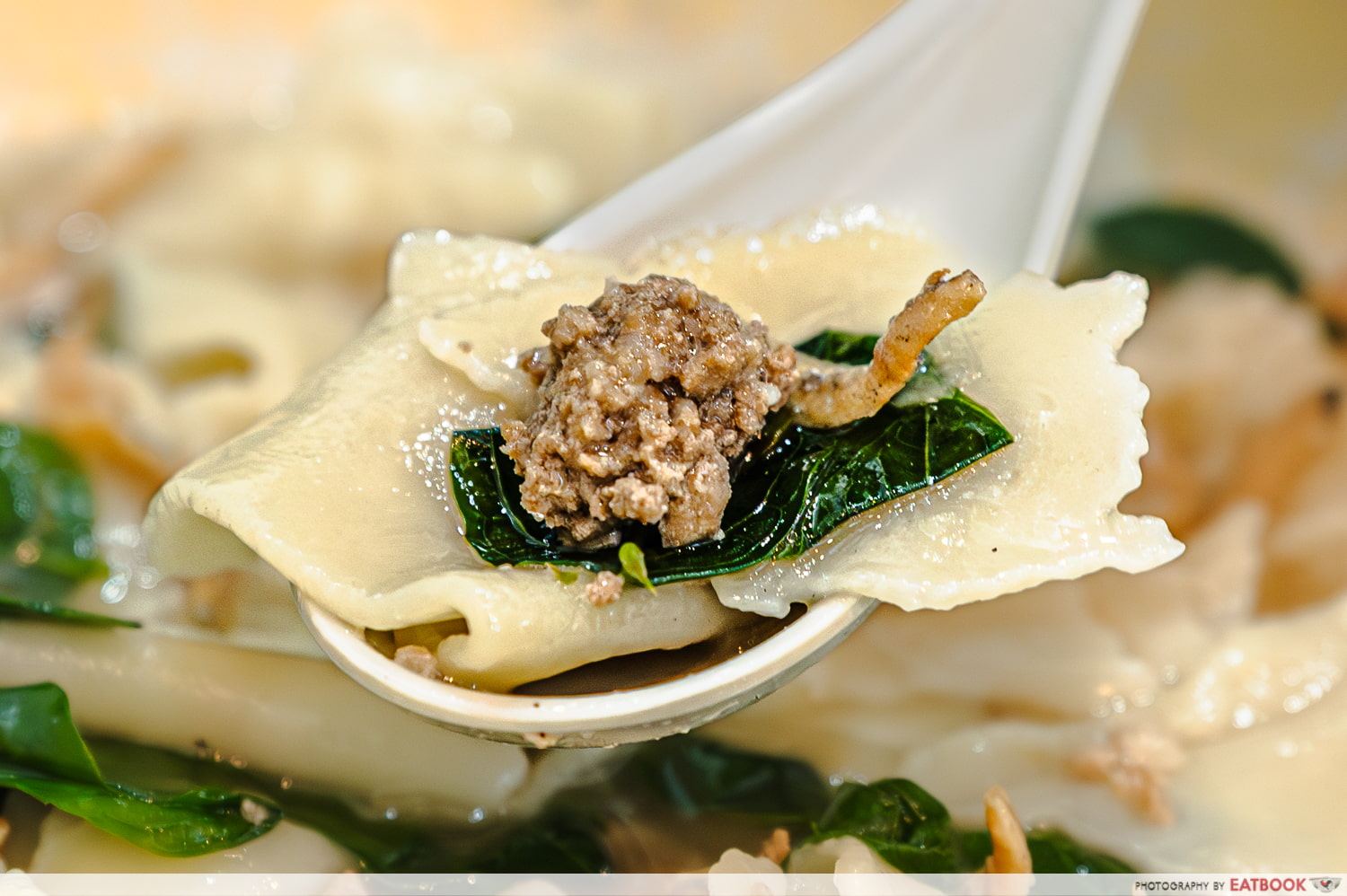 The mee hoon kueh, meanwhile, were also excellent texturally. With lots of QQ and the unevenness that characterises hand-pulled noodles, it was a joy eating them with the savoury minced meat and crunchy ikan bilis.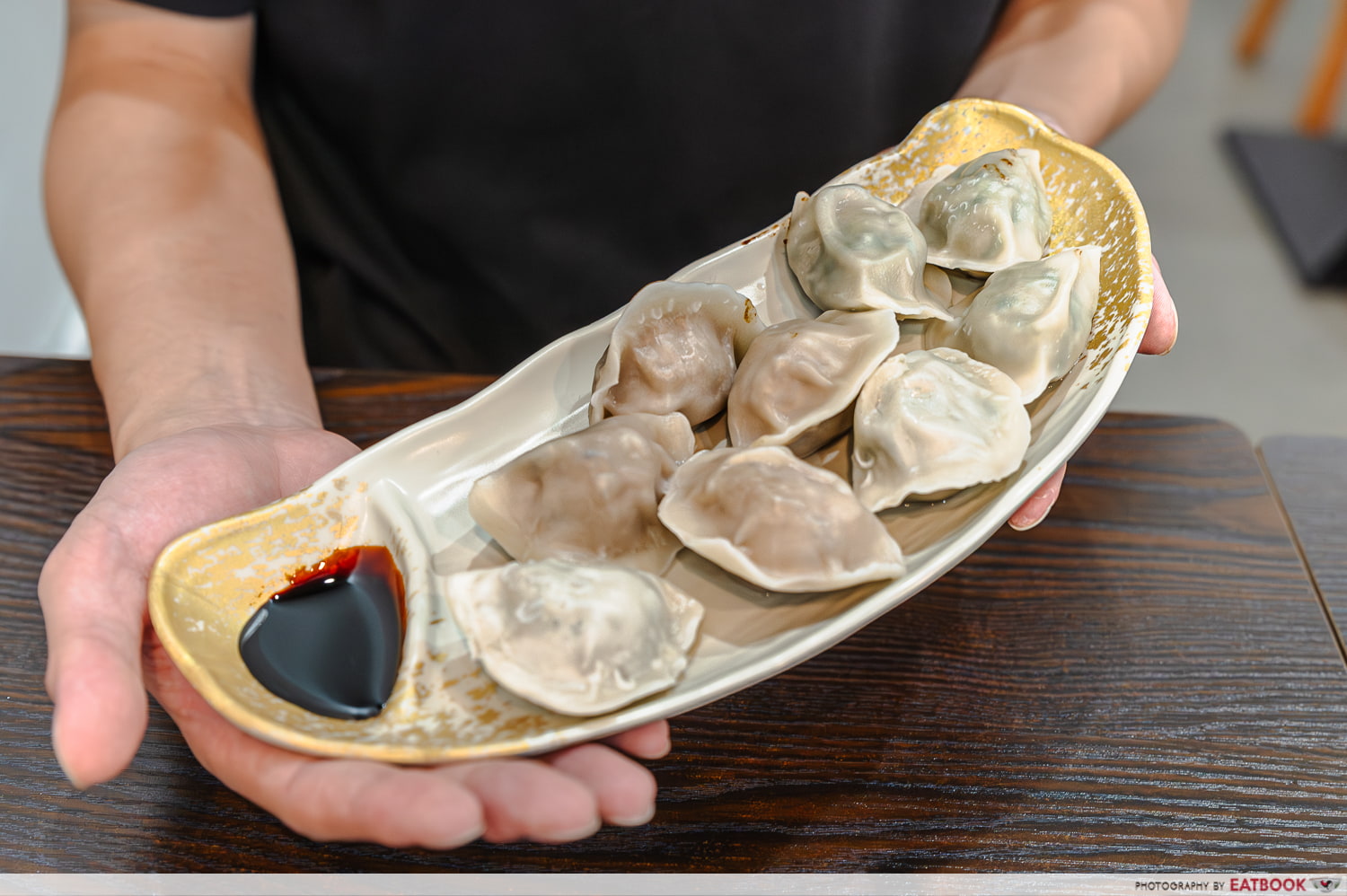 To cap off our meal, we got a plate of Dumplings ($4.50). Prince Noodles offers two types of dumplings—filled with chives and pork or mushrooms and pork—so we asked for a mixture of these.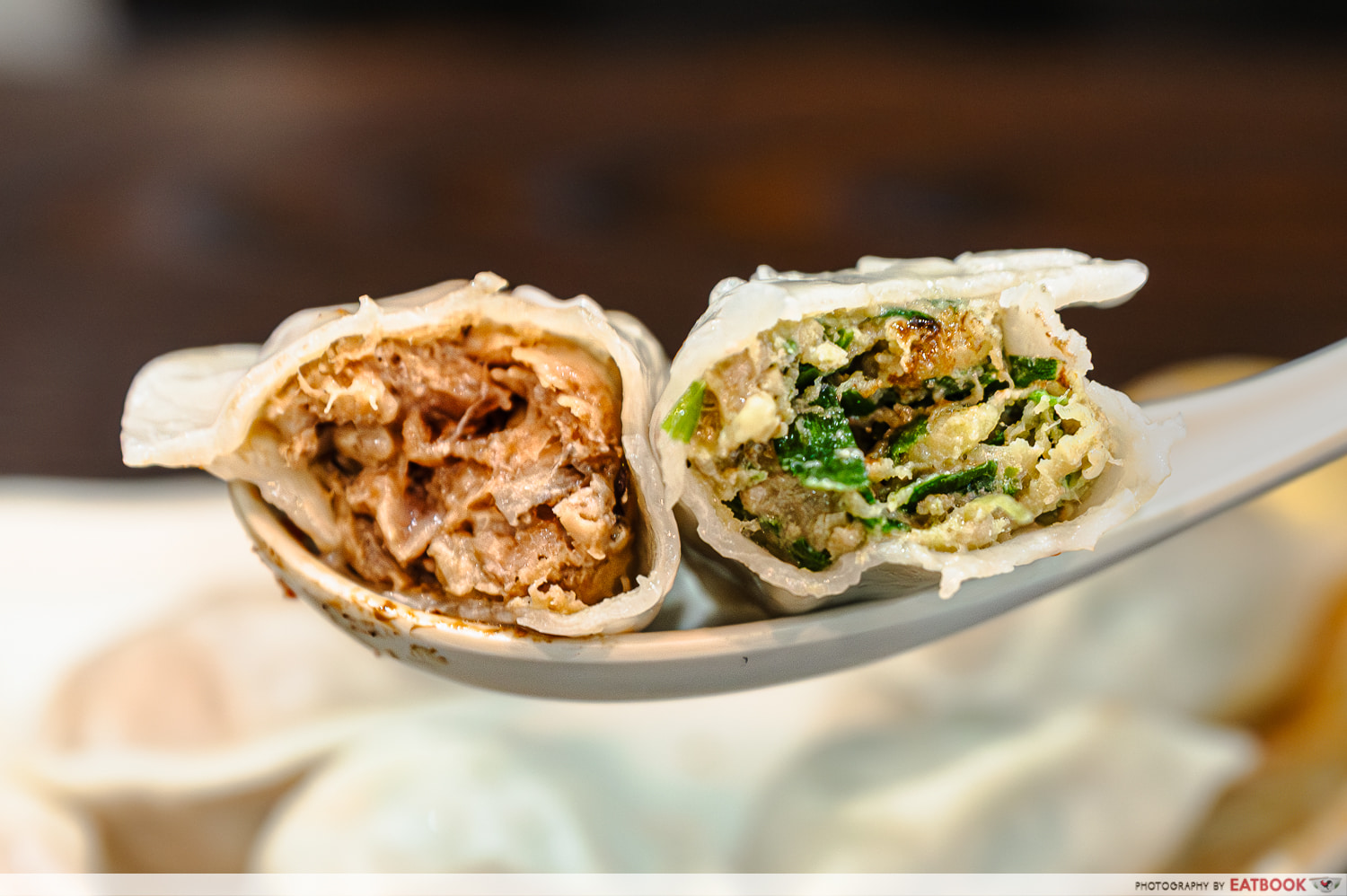 I am glad to report that even the dumplings here were really delectable. They had wrappings of just the right thickness, and were filled with juicy pork joined by either the delicate flavour of chives or the earthiness of mushrooms.
18 Ban Mian In Singapore Including Masterchef Ban Mian, $2 Ban Mian And More
Ambience at Prince Noodles
Housed in a plain, modestly-sized eatery, Prince Noodles' interior and ambience aren't impressive, but to criticise it for that would be to miss the point of such an eatery. One visits Prince Noodles for its amazing ban mian, and everything else is secondary. That said, due to the limited amount of seats, you may want to go early to avoid the peak-hour crowd.
Prince Noodles is a six-minute walk from Bendemeer MRT Station.
The verdict
After this second visit, I firmly believe that Prince Noodles serves up some of the best dry ban mian in the country. And who knows, after a few more visits, it may just become my favourite ban mian place of all time.
For hand-torn mee hoon kueh with razor clams in Toa Payoh, read our Wu Da Ma Xiao Chi Dian review. For more great ban mian to try, check out our 18 best ban mian in Singapore listicle.
Address: 380 Jalan Besar, #01-10, ARC 380, Singapore 209000
Opening hours: Mon-Sat 11am to 11pm
Website
Prince Noodles is not a halal-certified eatery.
Wu Da Ma Xiao Chi Dian Review: Hand-Torn Mee Hoon Kueh With Razor Clams In Toa Payoh
Photos taken by Ke-ian J Leong.
This was an independent review by Eatbook.sg.
Prince Noodles Review: Handmade KL-Style Ban Mian With Spicy Sambal Near Bendemeer MRT
Prince Noodles Review: Handmade KL-Style Ban Mian With Spicy Sambal Near Bendemeer MRT -

9/10
Summary
Pros
– Amazing handmade noodles
– Super savoury dark sauce for the dry ban mian
– Dumplings are juicy and delectable
Cons
– Not the most spacious and well-furnished eatery
Recommended dishes: Dry Ban Mian (from $5.50), Soup Mee Hoon Kueh (from $5.50), Dumplings ($4.50)
Opening hours: Mon-Sat 11am to 11pm
Address: 380 Jalan Besar, #01-10, ARC 380, Singapore 209000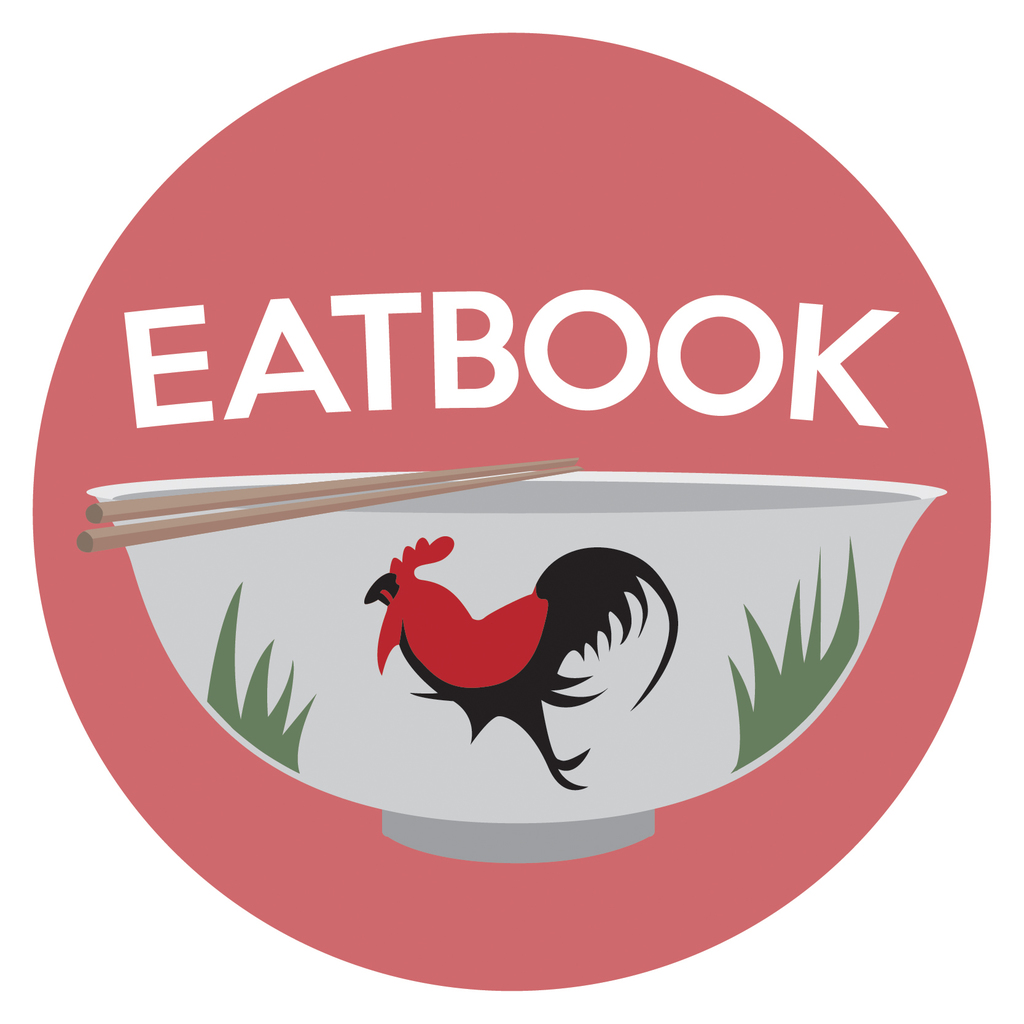 Drop us your email so you won't miss the latest news.