Yanxi Palace Steamboat
I thought Singapore didn't need yet another hotpot restaurant, but as it turns out, there was a Yanxi Palace Steamboat-sized gap. If, like me, you were hung up on the palace drama back in 2018, you'll understand how the name of this restaurant had me raring to pay it a visit.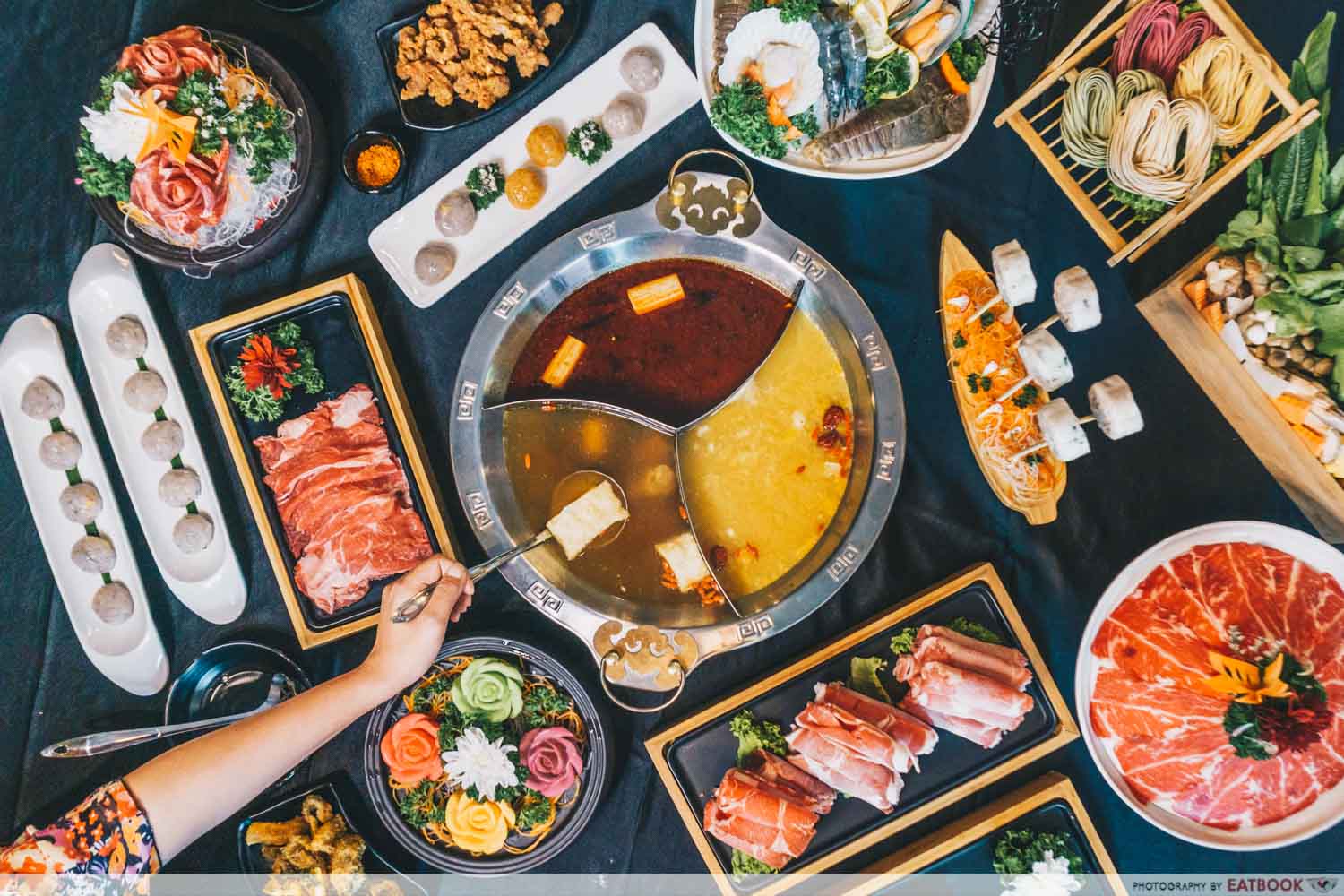 We had half expected the staff to be decked out in period clothes, but we were disappointed on that note. The restaurant does exude grandeur, but the hotpot, with more than 100 items on the menu, is where the money's at.
COCA Has XXL Crabmeat And Roe-Topped Fried Rice, Thai-Fusion Zi Char And Flaming Hotpot
Food at Yanxi Palace Steamboat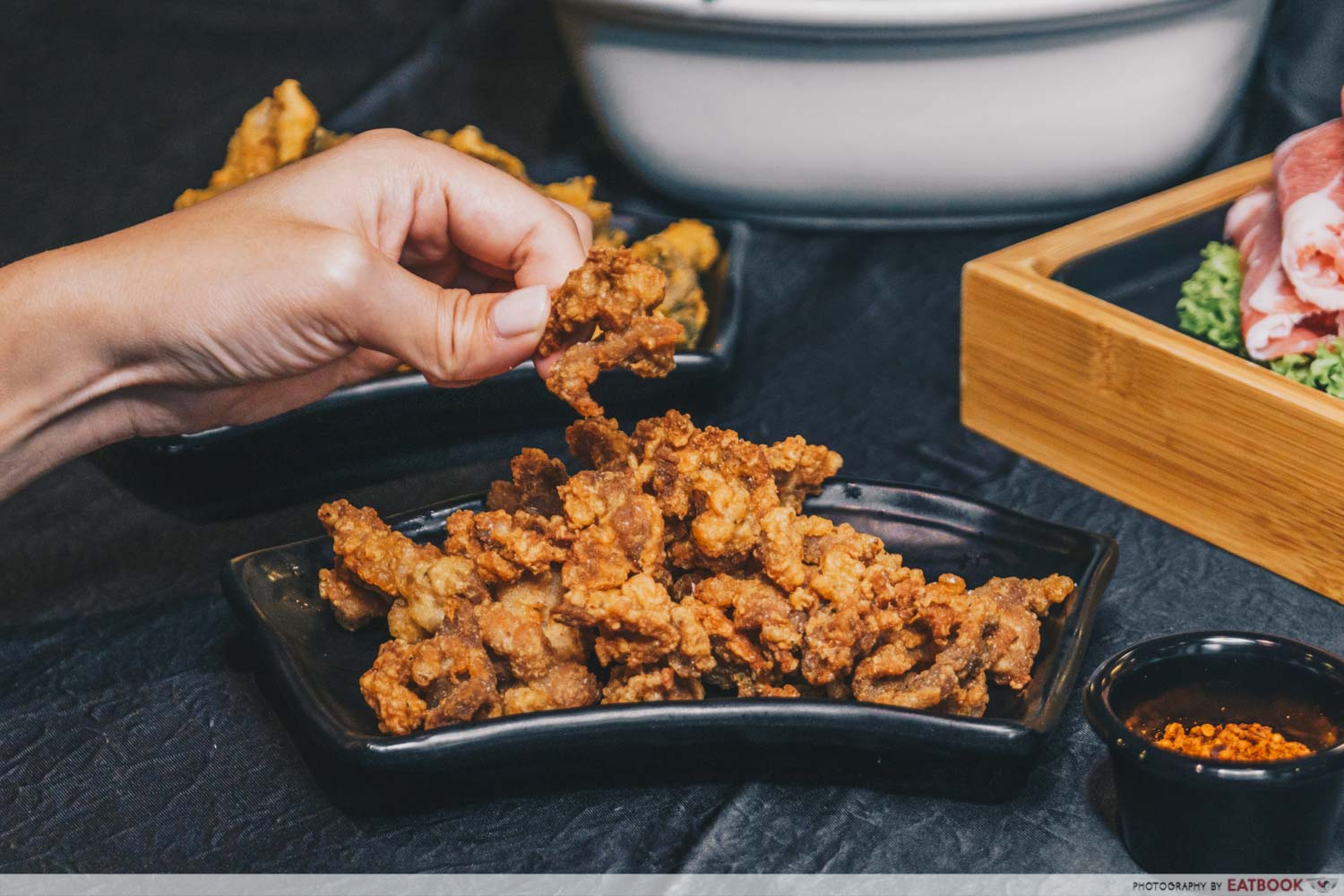 Before we get to the hotpot, there are two snacks that you can't miss: Crispy Pork ($9) and Salted Egg Fish Skin ($8). They're both prepared in-house, like almost everything else on the menu. The house-blended chilli powder dip that came with the Crispy Pork stands out, in particular.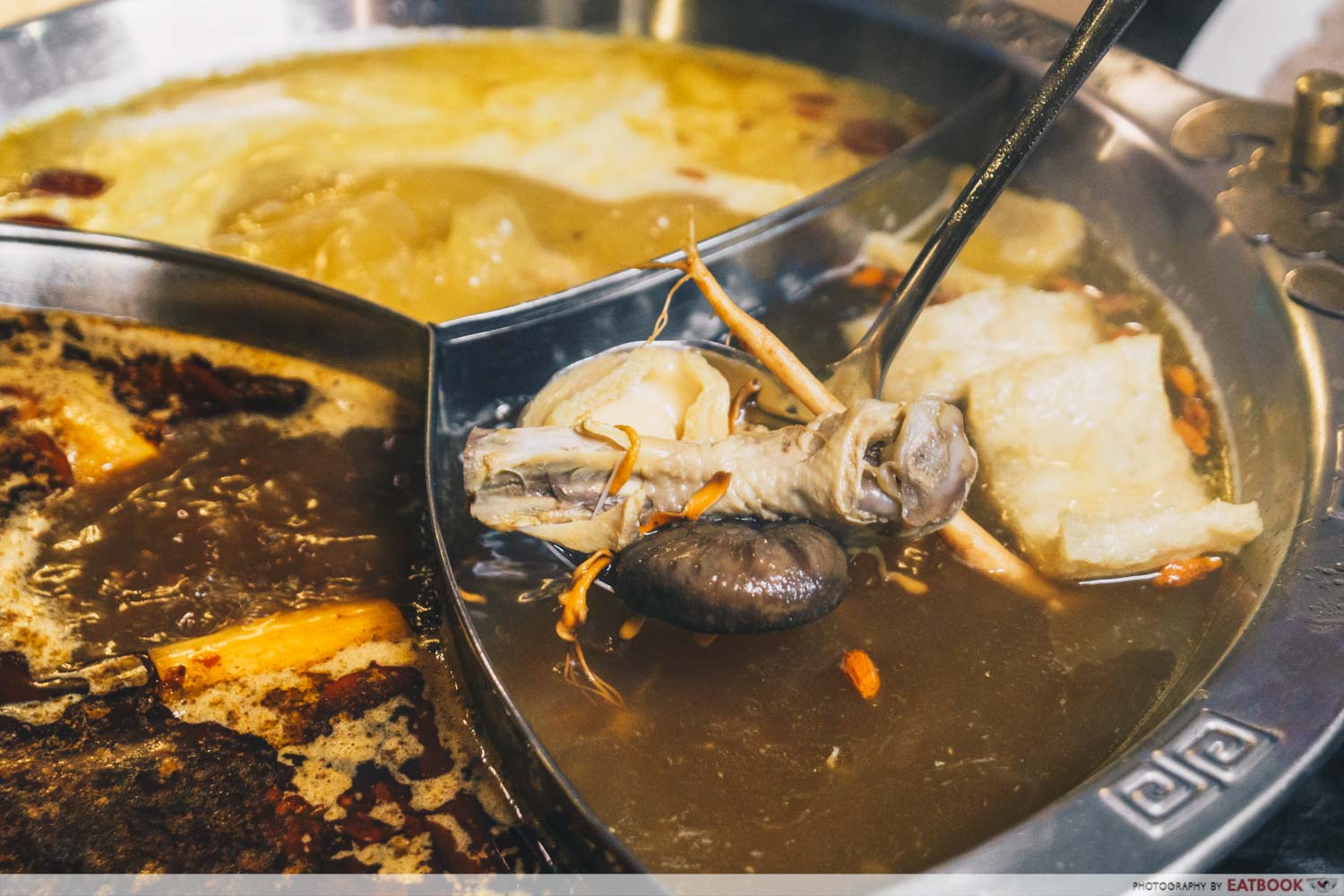 We picked a trio of soup bases from the eight on offer: Imperial Elixir Youth Soup (from $11.50), Buddha Jumps Over the Wall (from $10.50), and Mala Soup (from $7.50). Each of these soups is double-boiled from scratch daily with premium ingredients such as kampong chicken, abalone, conpoy, fish maw, and even ginseng, and cordyceps.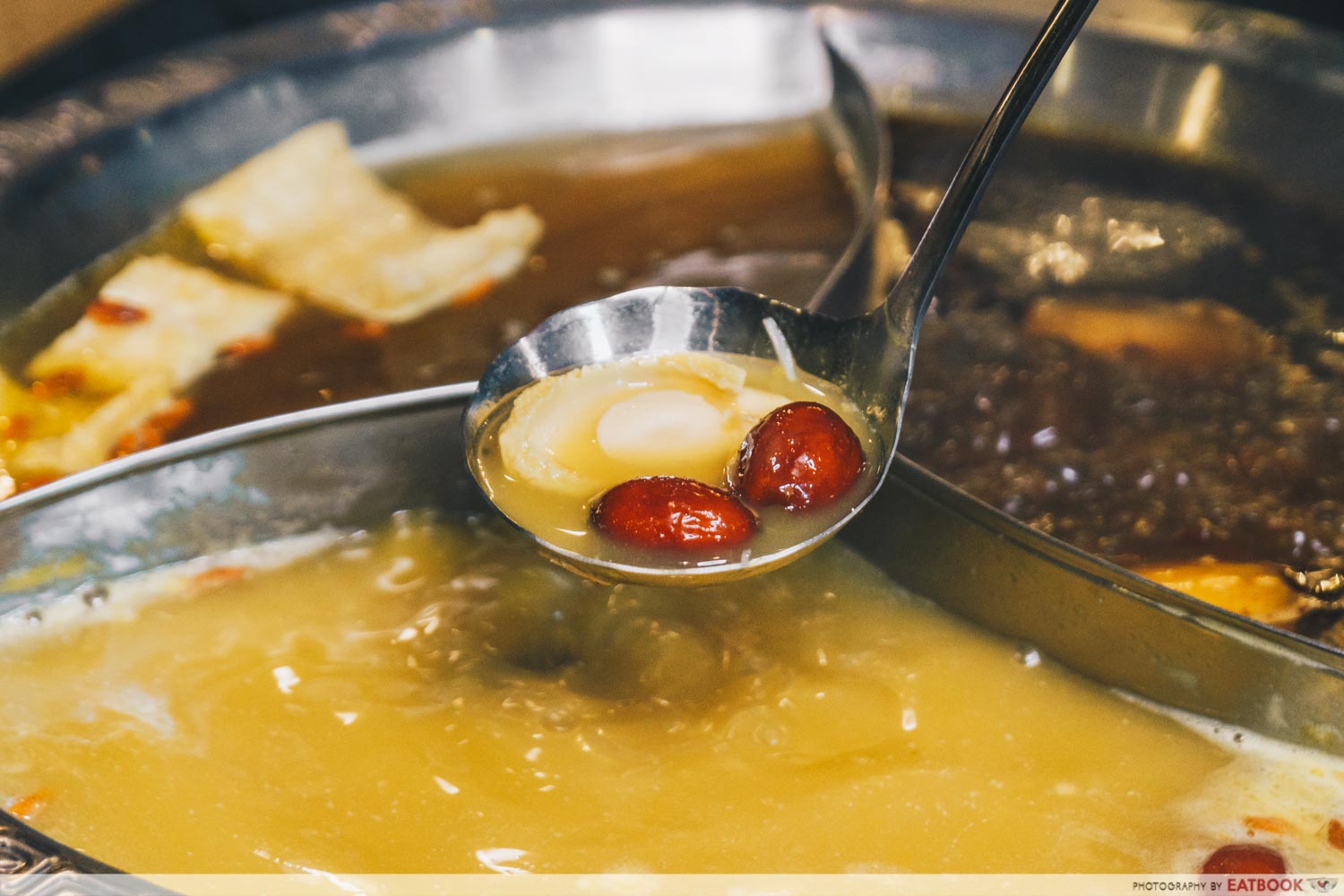 Take a sip of the Imperial Elixir Youth Soup, or the Buddha Jump Over the Wall, and you'll understand. The former might be one of the most gao collagen hotpot soups you'll encounter, evident in the rich golden hue that's known to come from turning kampong chicken into soup. Dip your ladle in, and you'll find abalone, even if it's of the canned variety.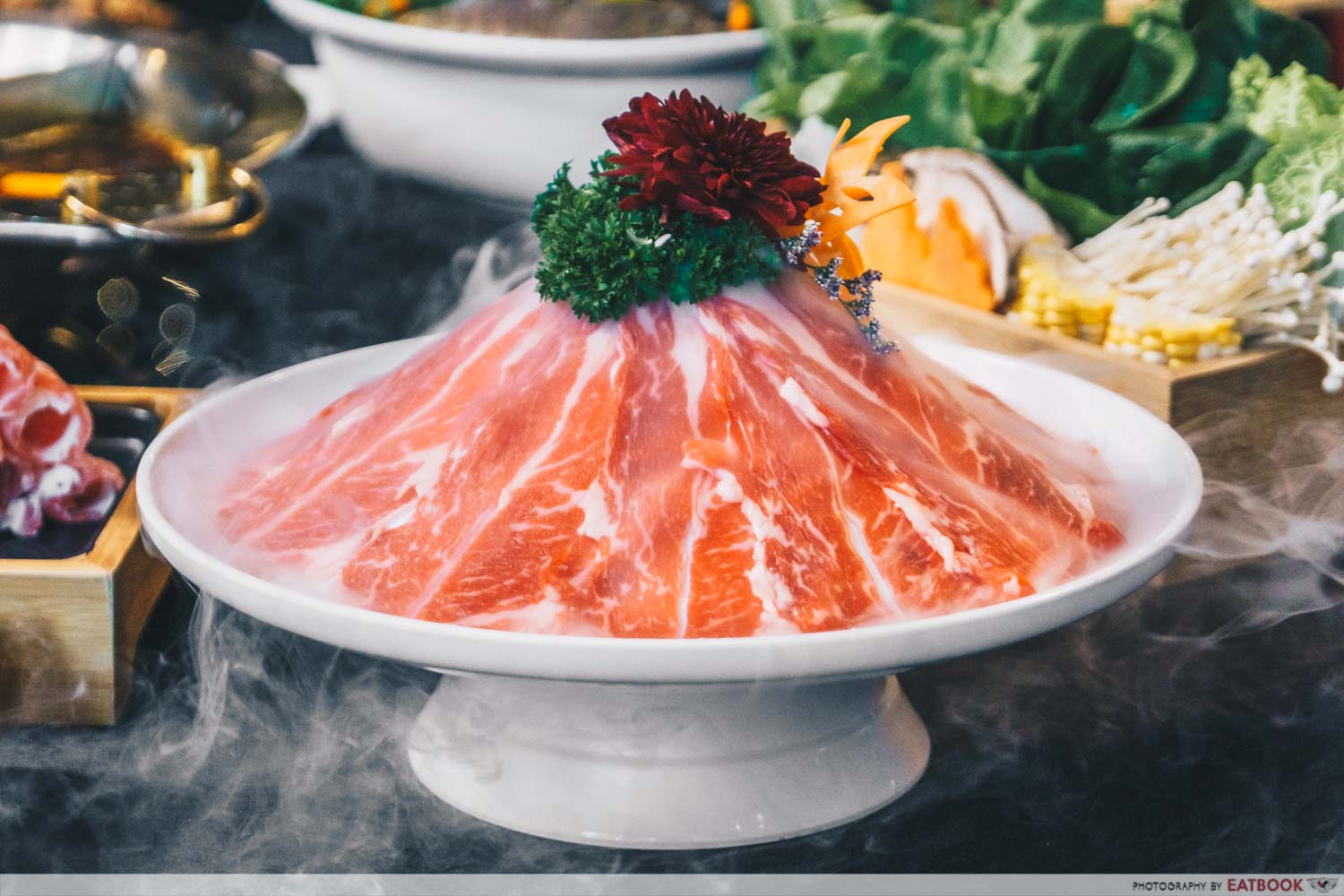 With broth that great, the hotpot ingredients could easily play the second fiddle. But at Yanxi Palace Steamboat, the show goes on. U.S. Wagyu Beef Slices ($38) are served on a conical plate, lined with dry ice for a theatrical entrance.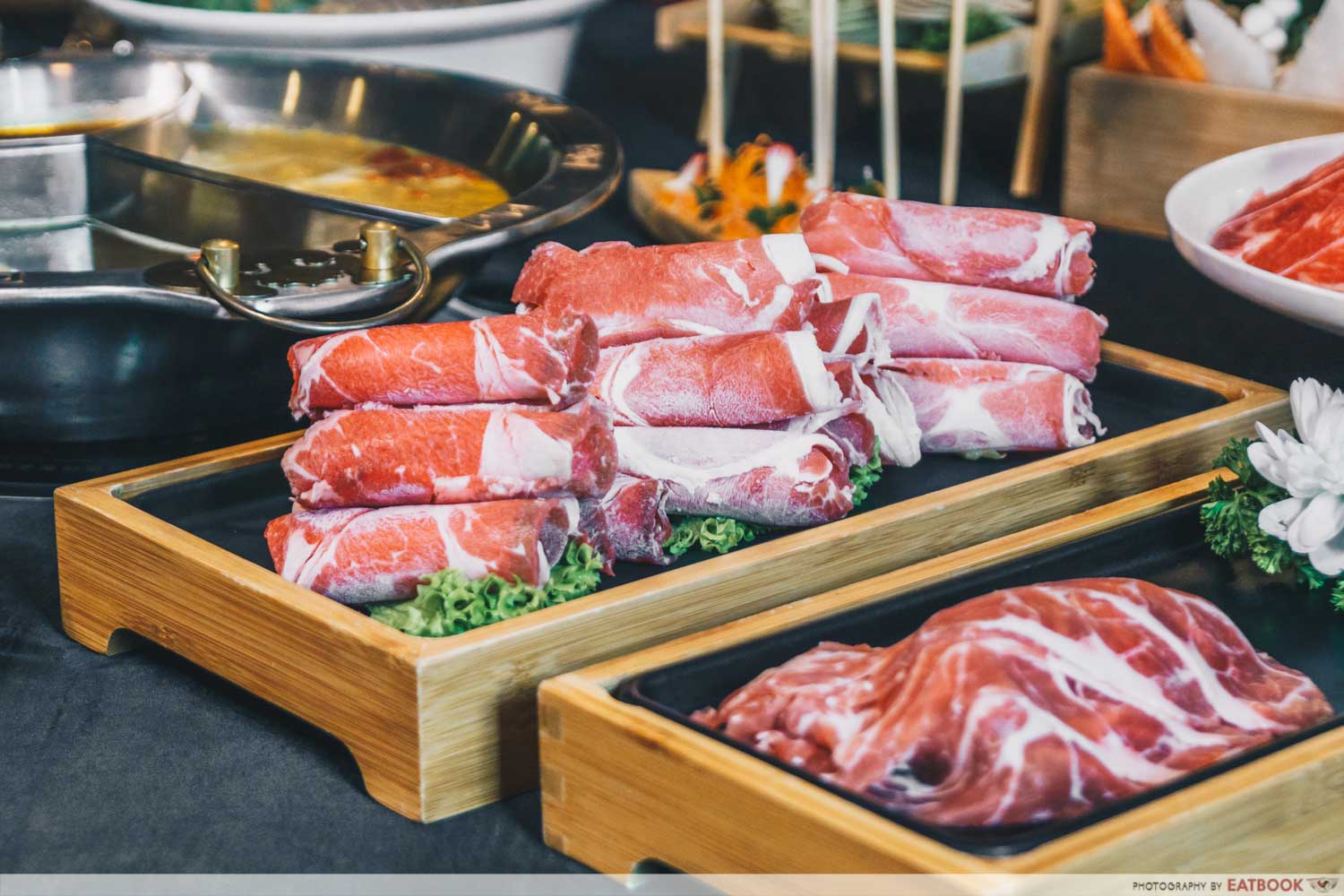 The Meat Brothers ($24) is a wallet-friendly compromise if your dining party wants a variety of meat. There are thinly sliced lamb, beef, and pork on this platter in individual rolls that are no less fine than the wagyu.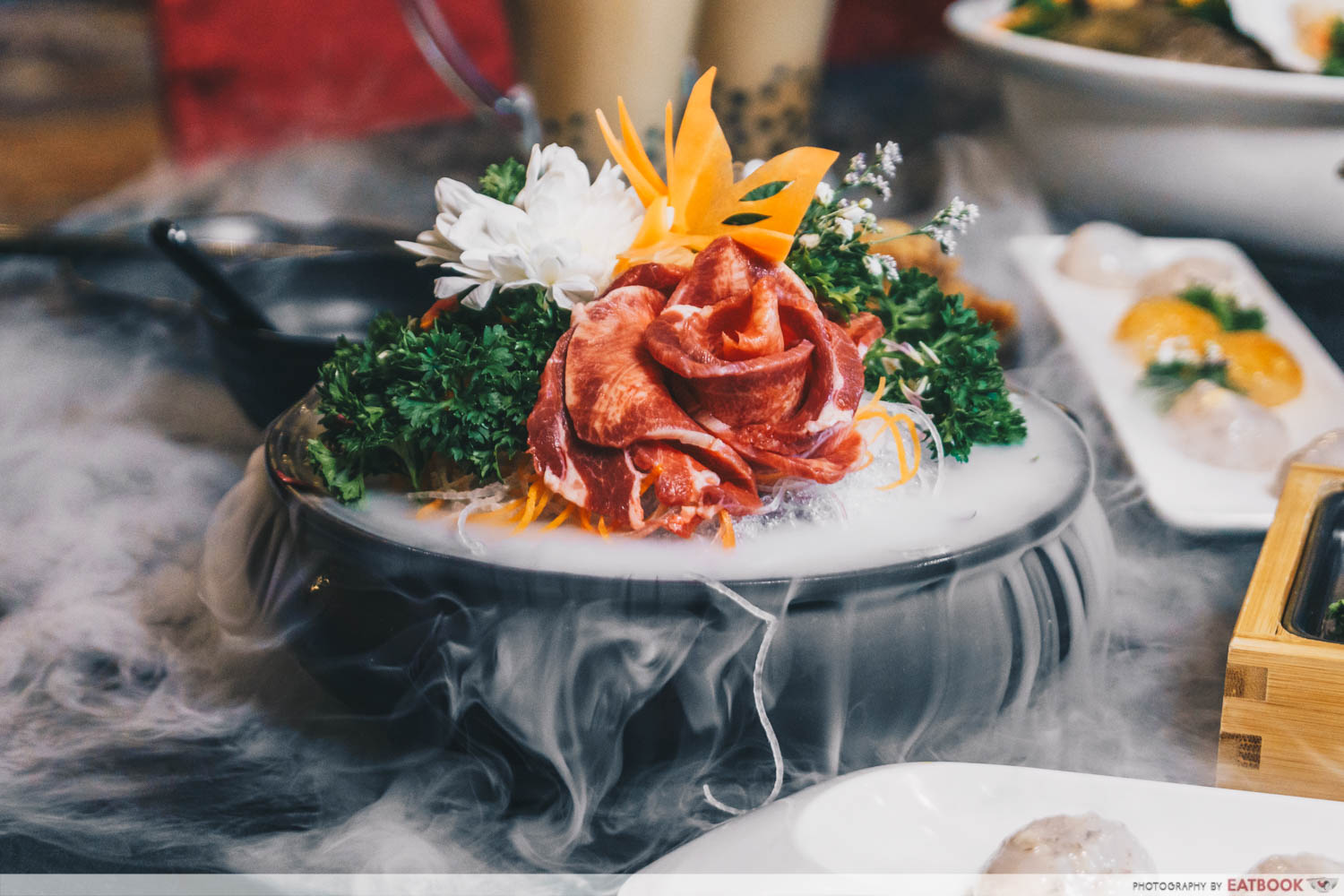 If you're looking for something exotic, Rose Beef Tongue ($18) might be right up your alley. Slices of the organ are shaped into delicate roses. These need to be watched carefully in the pot, though, because they get rubbery when overcooked.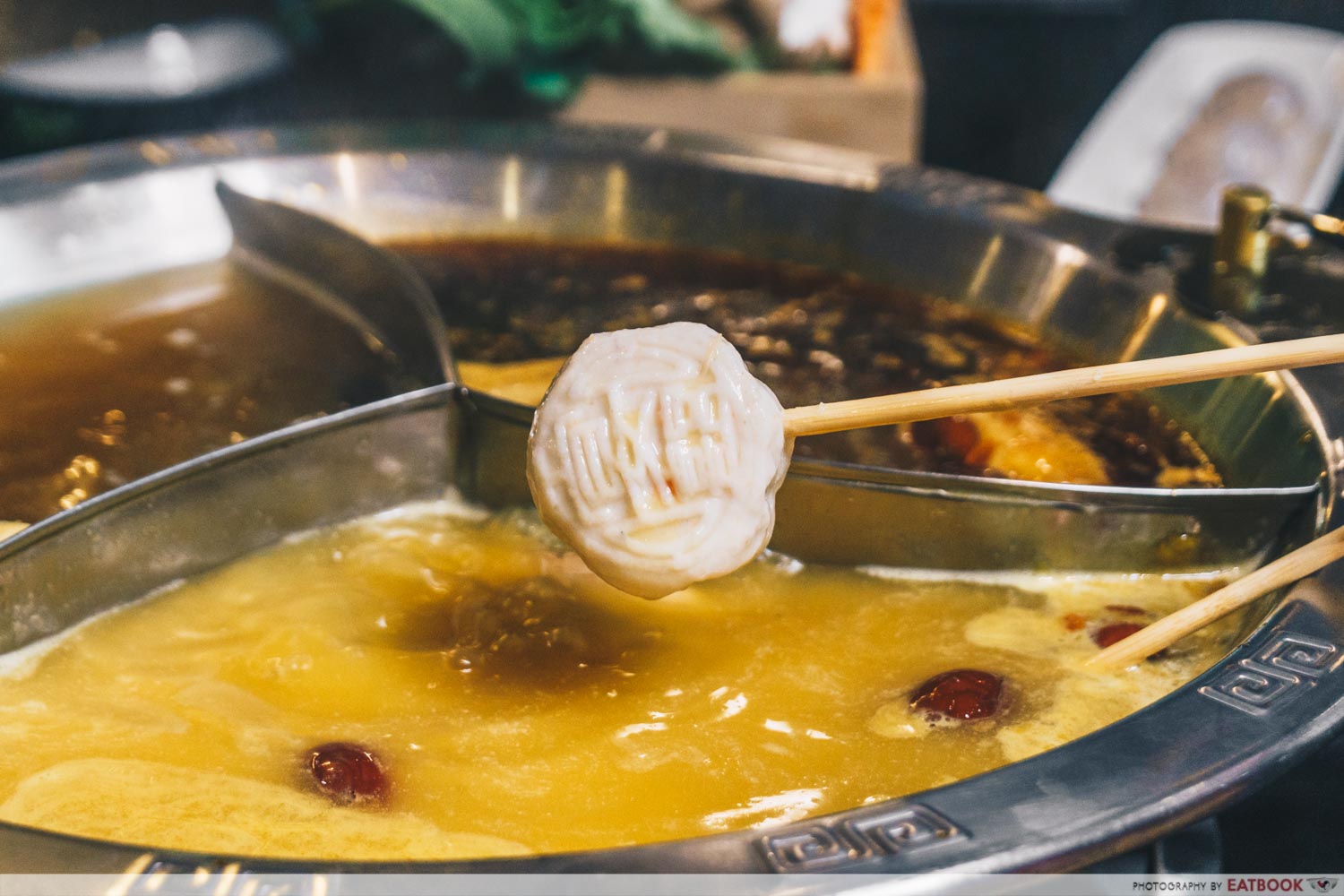 My favourite item of the meal has got to be the Seafood Lollipop ($12). Pastel cuttlefish paste lollipops are served standing on a wooden tray, and you dip the lollipops individually into the hotpot broth. Like the Rose Tofu ($8), they're made from scratch by the chefs in Yanxi Palace Steamboat, and coloured with all-natural colouring.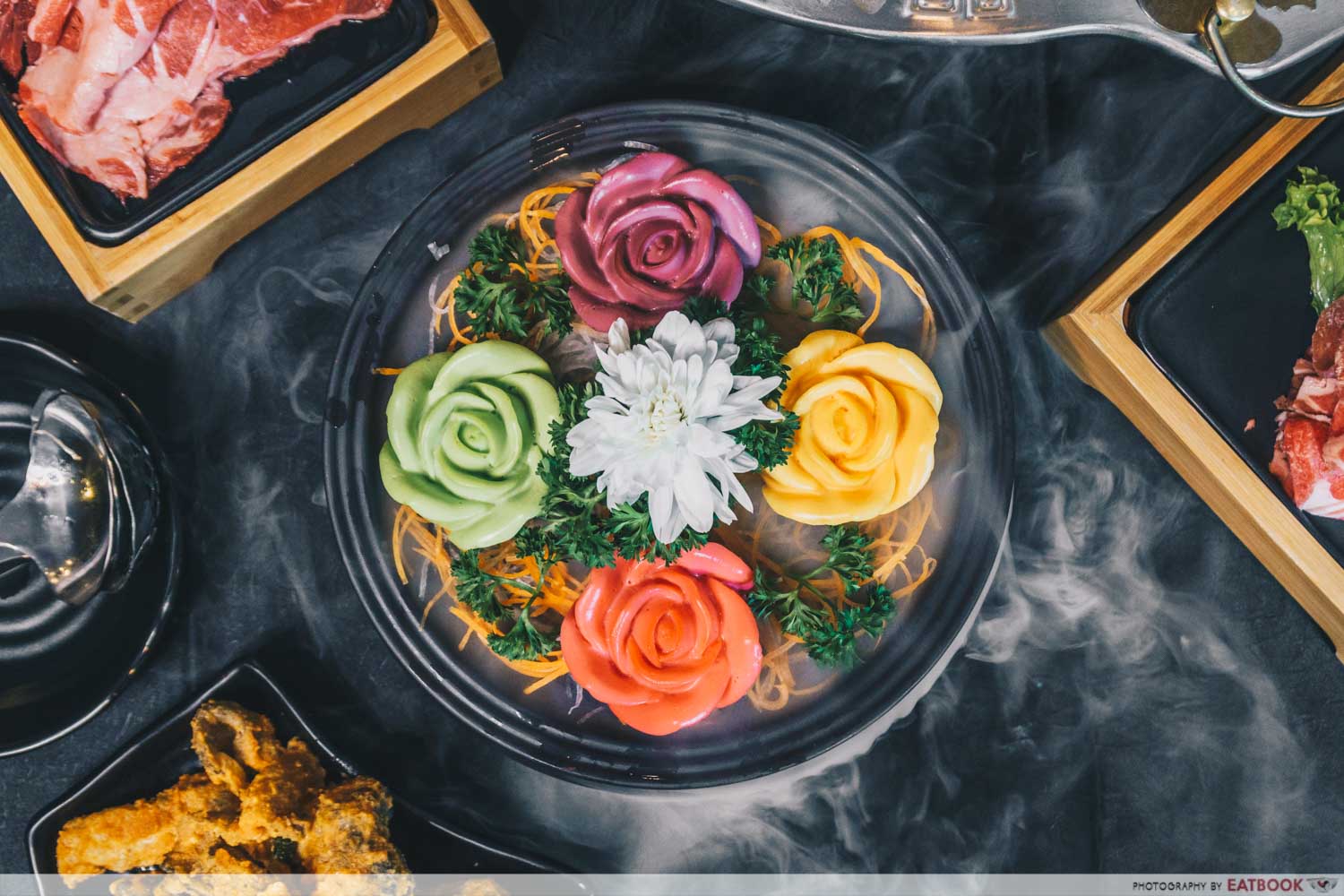 The Rose Tofu, while it looked pretty, didn't catch my fancy. It was smooth, but unlike regular tofu, isn't soft. I found it to be closer in consistency to agar jelly, with a strong taste of egg white, which helps it to retain its shape. 
The other items on the Minced Meat section of the menu at Yanxi Palace Steamboat are homemade too. Go for the Minced Shrimp with Water Chestnut ($10), generously dotted with crunchy bites of fresh water chestnut or Minced Shrimp with Cheese ($12). Don't boil the cheese balls too long, because all the cheese will melt into the soup!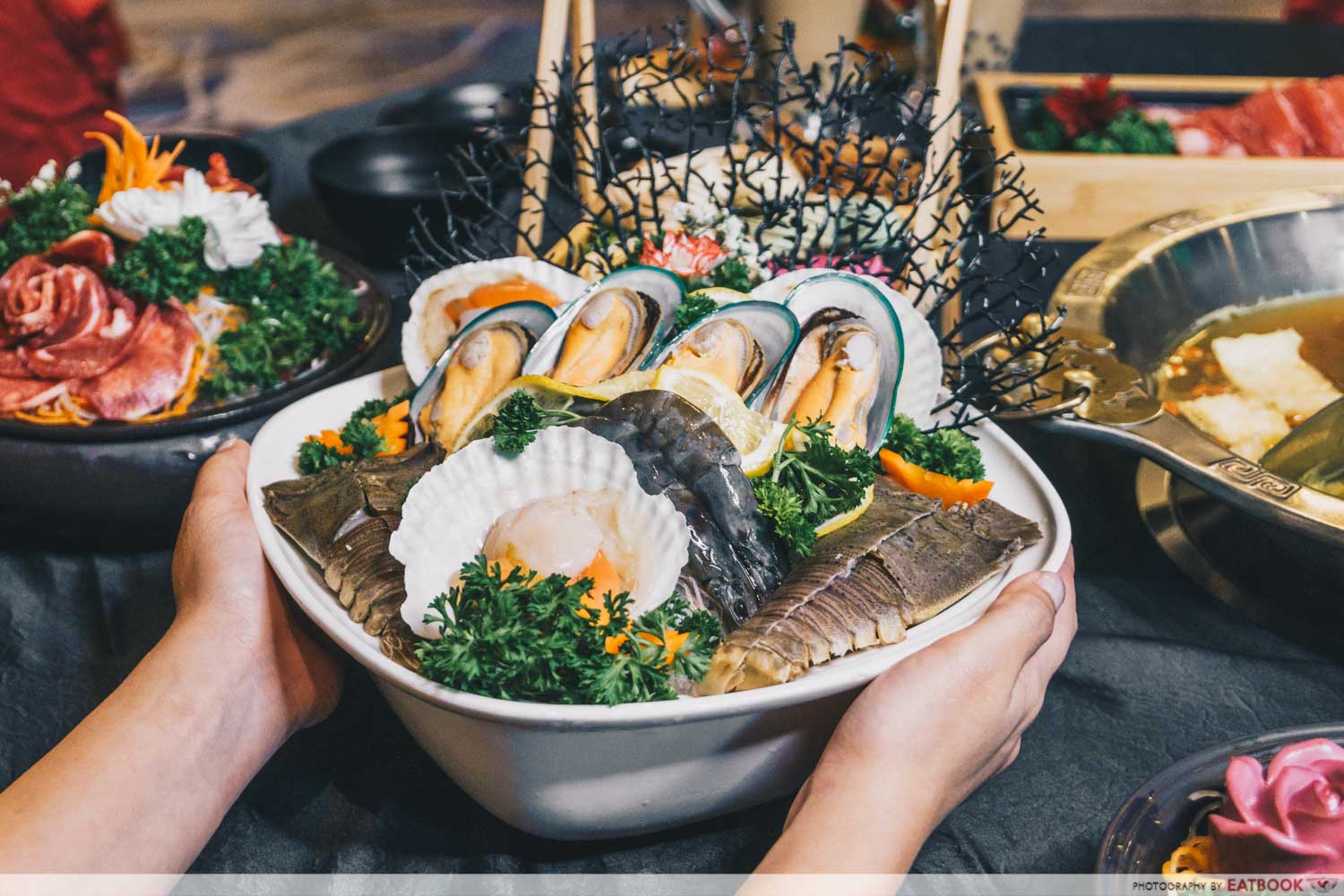 At $68, the Seafood Platter seems extravagant, but it's worth the order. It's a platter of fresh seafood on ice, including crayfish, mussels, tiger prawns, scallops, and wild abalones that's good for a party of two to three.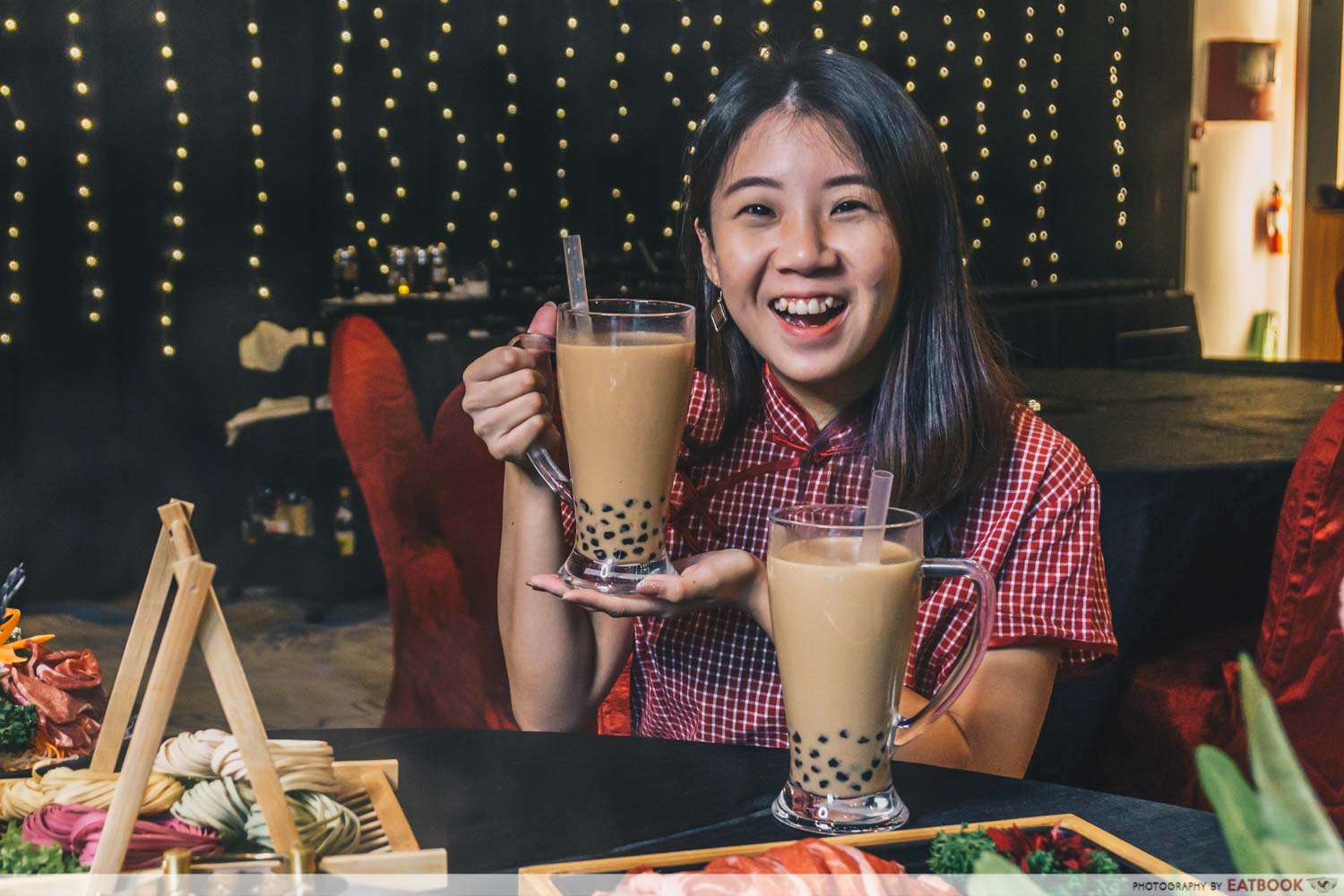 With all that indulgence, it was pleasant to find that the sweets are as outstanding. Bubble tea fans will be happy to know that at Yanxi Palace Steamboat, you can have XL Bubble Tea ($5) with your hotpot. It comes in gigantic mugs holding more than 500ml of BBT, in variations such as Earl Grey, Matcha, and Da Hong Pao.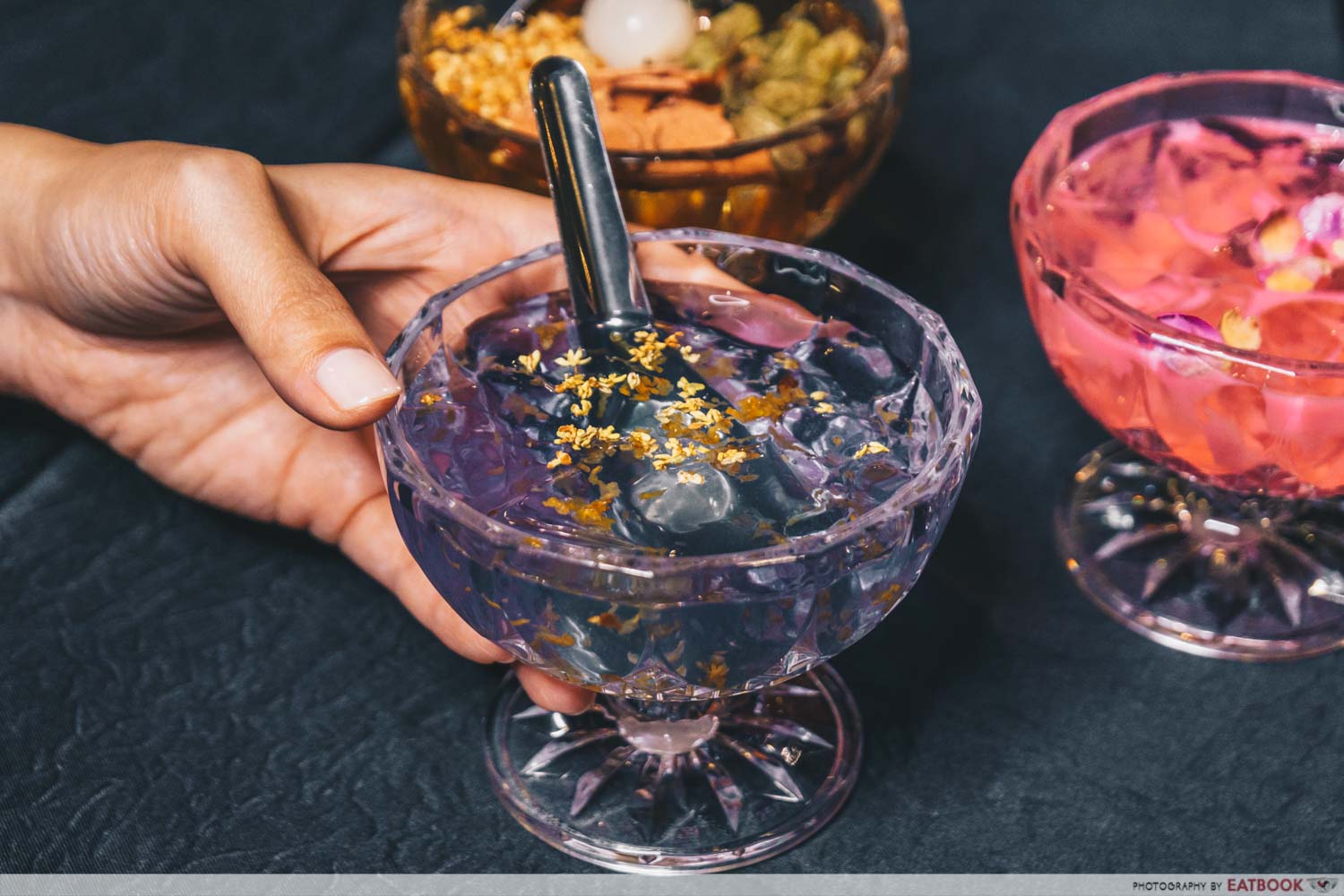 For dessert, choose from three different Ice Jelly ($5) bowls. We loved the Osmanthus, coloured blue-purple with blue pea extract, with dainty osmanthus flowers looking like flakes of gold. Bandung lovers should go for the Rose variation, which we found a little sweet.
Ambience at Yanxi Palace Steamboat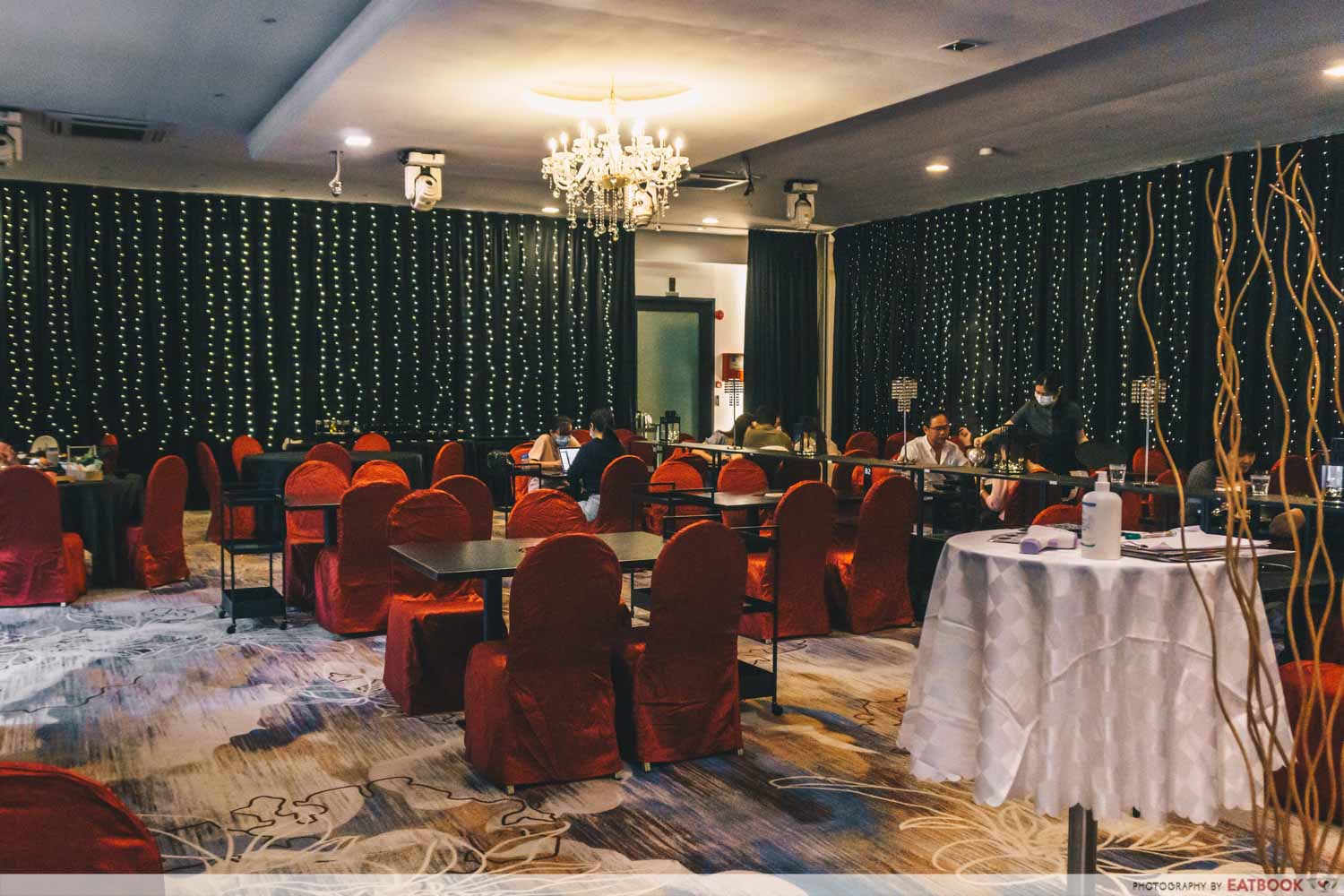 Yanxi Palace Steamboat is sectioned-off from what used to be the Hotel Re!'s Grand Ballroom, featuring high ceilings, carpeted floors and jewelled lighting fixtures. 
The restaurant isn't very big, but the tables are well spaced out so you don't feel overly cramped. I personally find it a little dim, but not in an unpleasant way, saved by twinkling fairy lights down the dark walls that add charm to the space.
Beauty In The Pot NEX Opens With Limited-Edition Flaming Drunken Chicken Broth And Unicorn Ice Cream
The verdict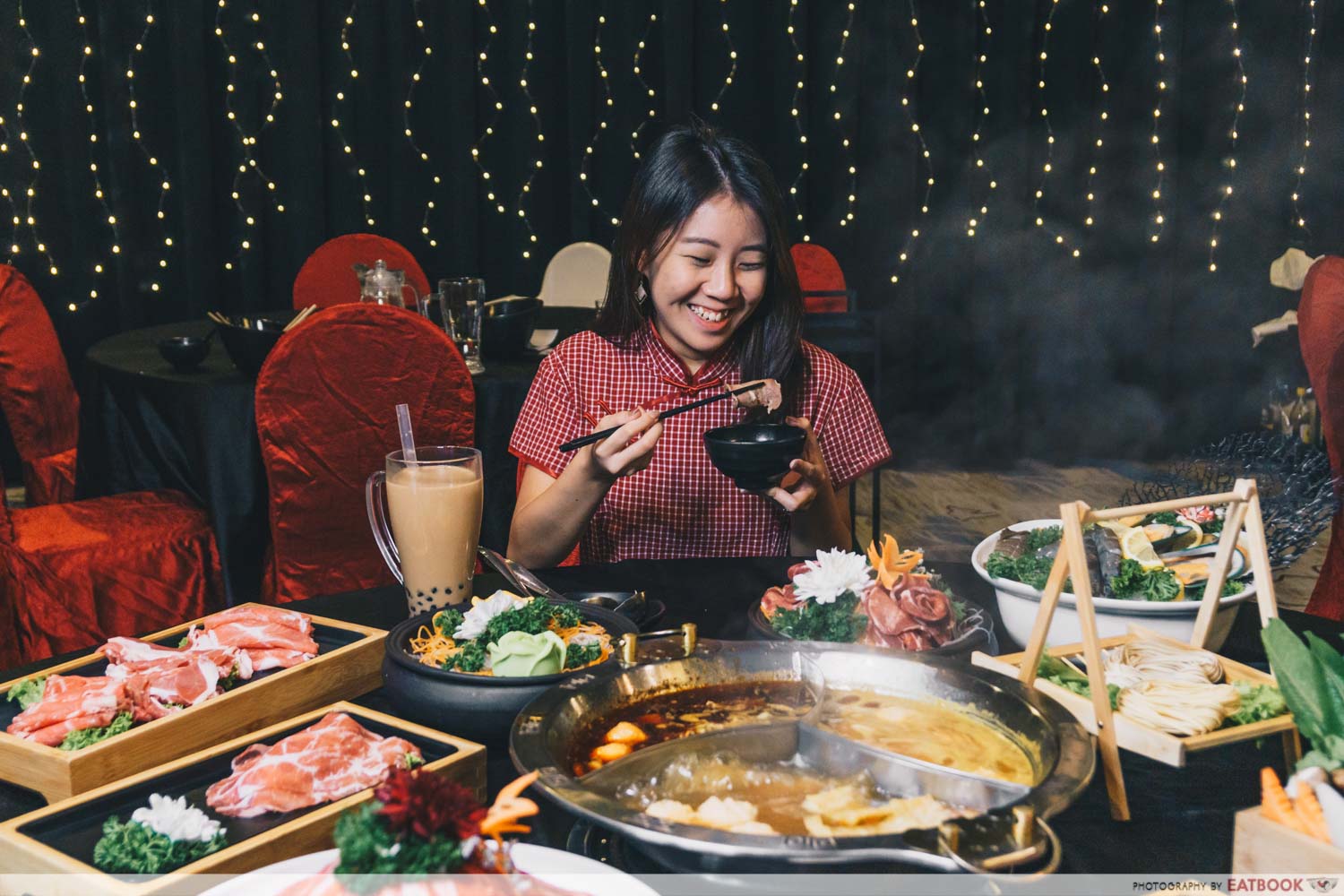 With its ultra-luxurious soup bases and show-stopping dish presentations, Yanxi Palace Steamboat is worthy of a visit. The nourishing soups are perfect for the year-end sweater weather. Prices here are also not that steep, if you think about how the majority of the food here is made in-house from fresh ingredients.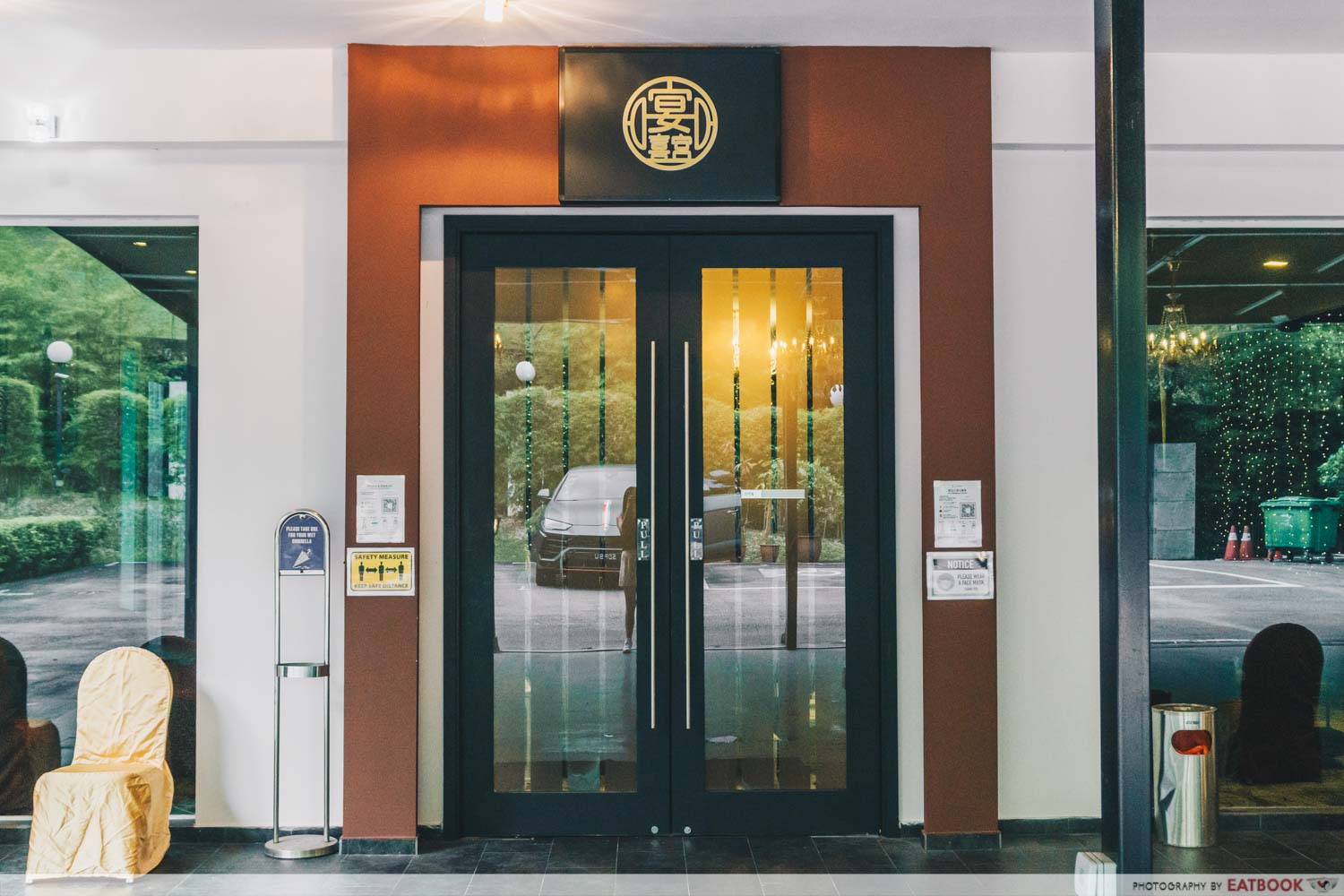 The restaurant is a short 700m walk from Chinatown MRT station, on the hill just below Hotel Re!. There are also upcoming plans to have a shuttle bus service bringing diners to and from the Outram Park MRT station, making this steamboat restaurant that much easier to get to. They do get rather crowded on weekends, so it's best to call and make reservations ahead of your intended meal.
What's more, the hotpot restaurant is also open till 2am on weekends, so if you're looking for an alternative to the Beauty in the Pot and other hotpot restaurants, give Yanxi Palace Steamboat a try! Otherwise, try COCA Suntec's new zichar options that come in XXL sizes, with crabmeat and roe add-ons.
Address: 175A Chin Swee Road, Singapore 169879
Opening hours: Sun-Thurs 12pm to 12:30am, Fri-Sat, PH Eve and PH 12pm to 2am
Tel: 8858 9711
Website
Photos taken by Lim An.
This was a media tasting at Yanxi Palace Steamboat Restaurant.
Yanxi Palace Steamboat Review: IG-Worthy Hotpot With Over 100 Menu Items, Including Buddha Jumps Over The Wall Soup
Summary
Pros
– Homemade soups and ingredients
– Meat and seafood was fresh
– Food was tasty overall
Cons
– Slightly pricey
Recommended Dishes: Imperial Elixir Youth Soup (from $11.50), Buddha Jump Over the Wall (from $10.50), Seafood Lollipop ($12)
Opening hours: Sun-Thurs 12pm to 12:30am, Fri-Sat, PH Eve and PH 12pm to 2am
Address: 175A Chin Swee Road, Singapore 169879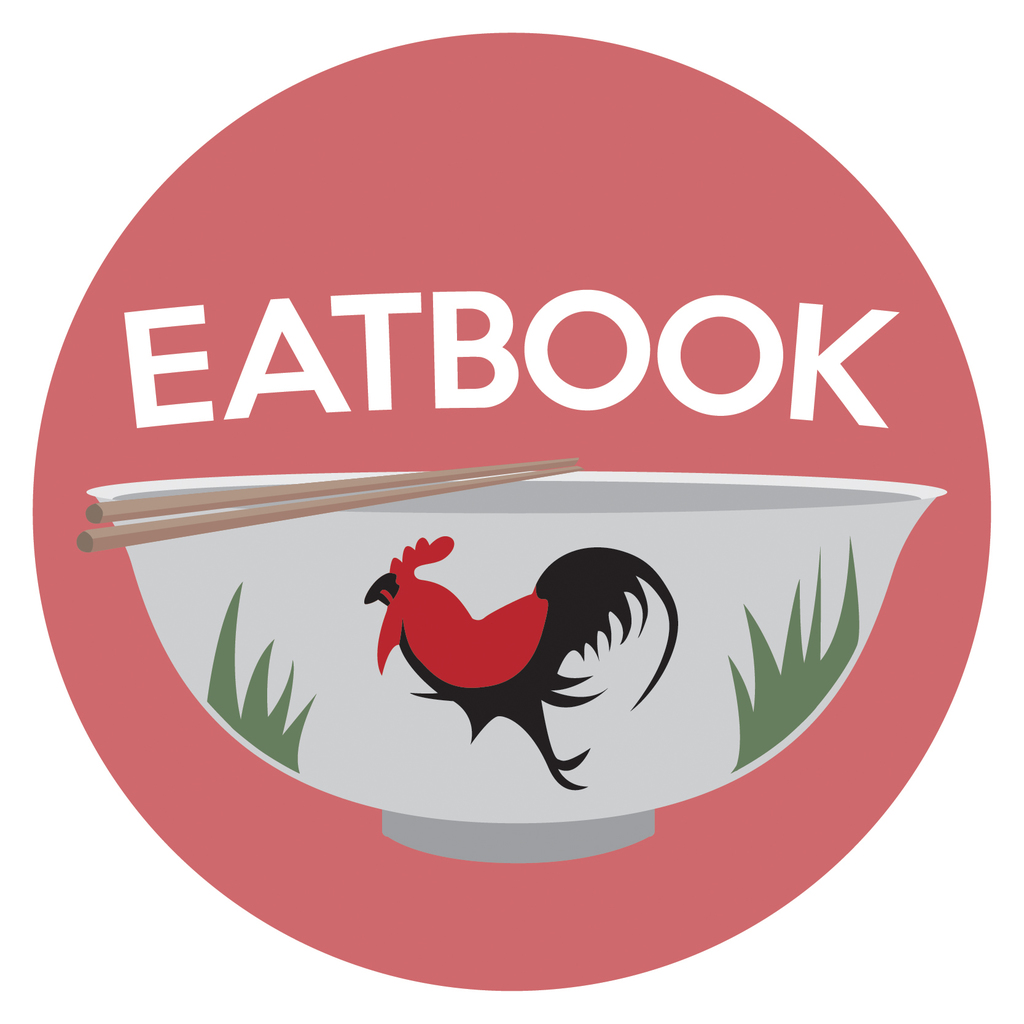 Drop us your email so you won't miss the latest news.