Ye Lai Xiang Tasty Barbecue has XXL Western food in Maxwell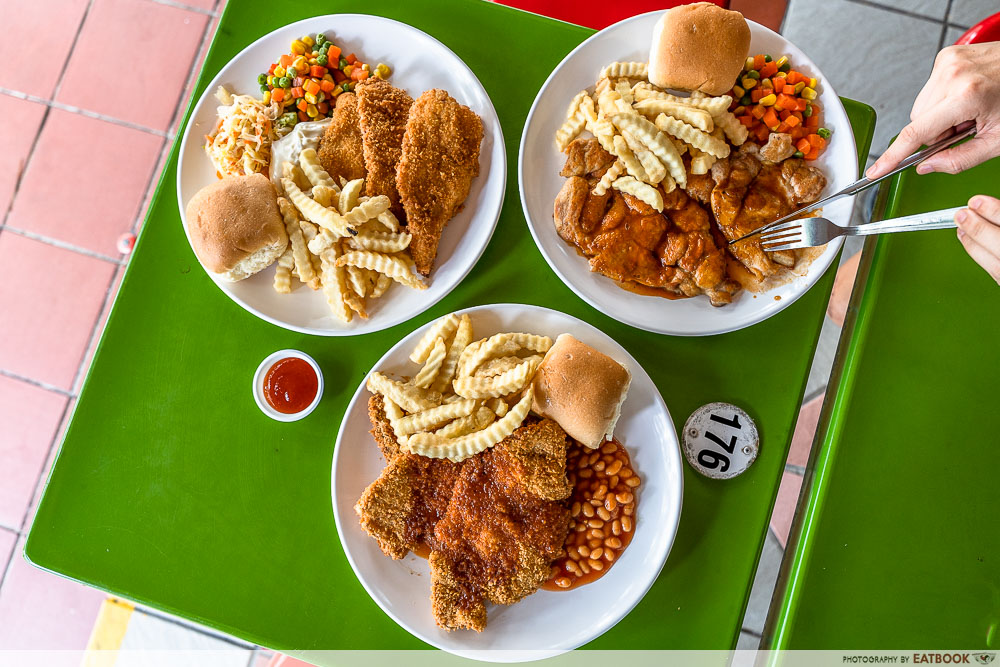 If you work in the CBD, chances are you'd have heard of Ye Lai Xiang Tasty Barbecue at Maxwell Food Centre. Previously located at the old Margaret Drive Food Centre, the highly raved, Hainanese-style Western food stall has its roots dating back to 1971. It's now a hit among office-goers looking for a satisfying meal in the area. Every day, come 12pm, the hawker stall sports a long line, a testament to their popularity.
25 Maxwell Food Centre Stalls Including Green Chilli Chicken Rice And Famous Ondeh-Ondeh
Food at Ye Lai Xiang Tasty Barbecue
Hainan Western fare is the star here, as seen from the straightforward menu displayed at the storefront. Take your pick from eight dishes, the most expensive item being the Mixed Grill ($23)—a giant platter of chicken, pork, lamb, beef, bacon, and sausage—followed by the Sirloin Steak ($20) served on a hot plate.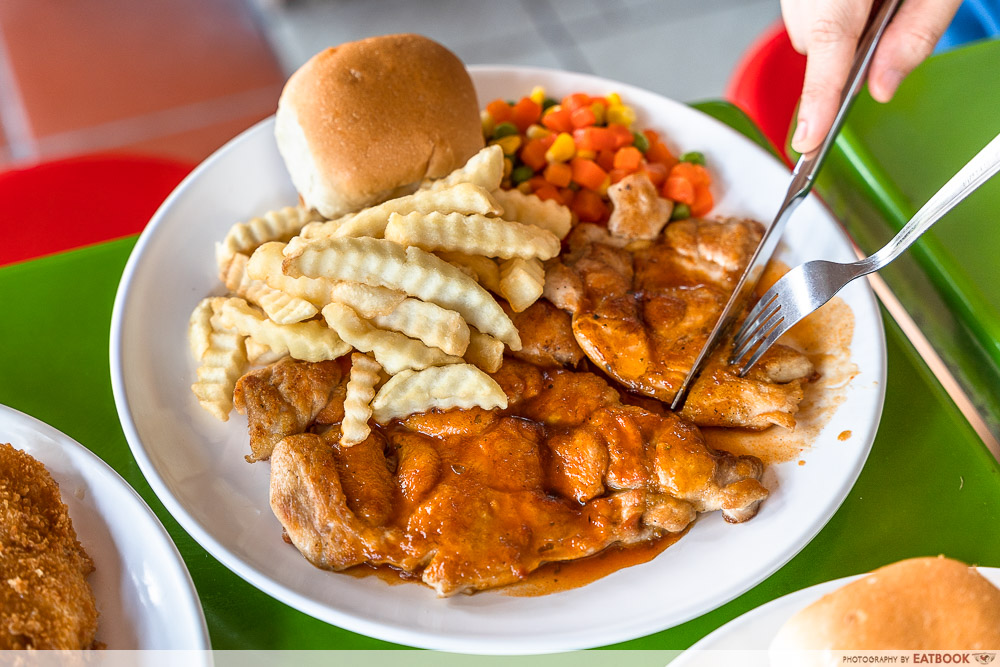 It's not hard to see why most regulars go for their Chicken Chop ($8.50). You get two whole slabs of boneless chicken thigh, seared on the grill and flat-ironed for a perfect char on the outside.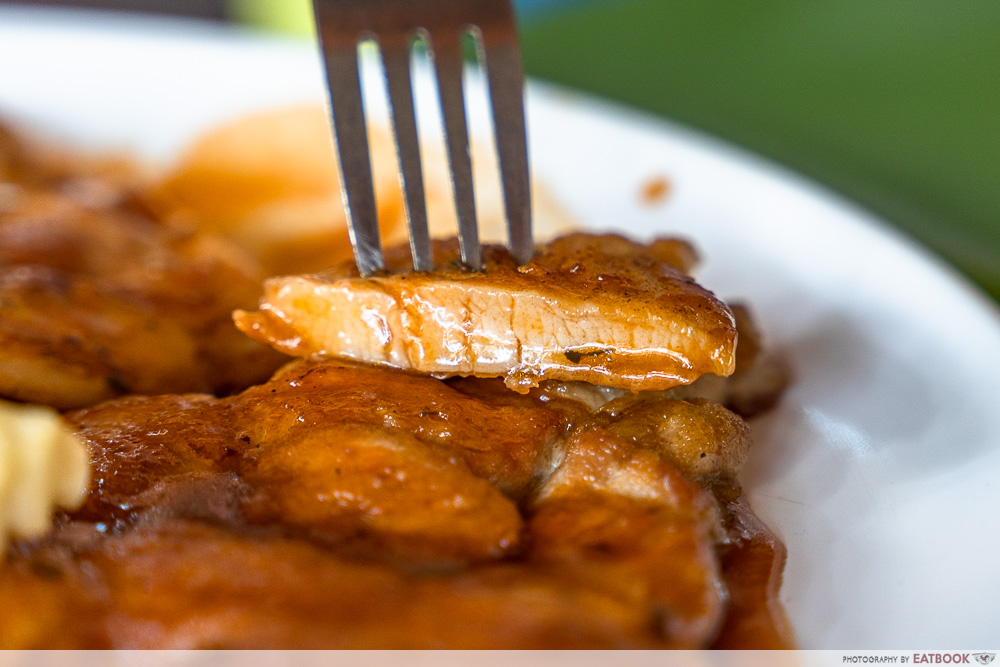 The well-marinated chicken is sliced thin and pressed on the hot grill so it's cooked fast, resulting in tender meat and slightly crisp skin. Right before serving, a generous ladle of tomato-based sauce is poured over the meat.
Soak it all up with the bun and crinkle-cut fries, served on the side of the plate.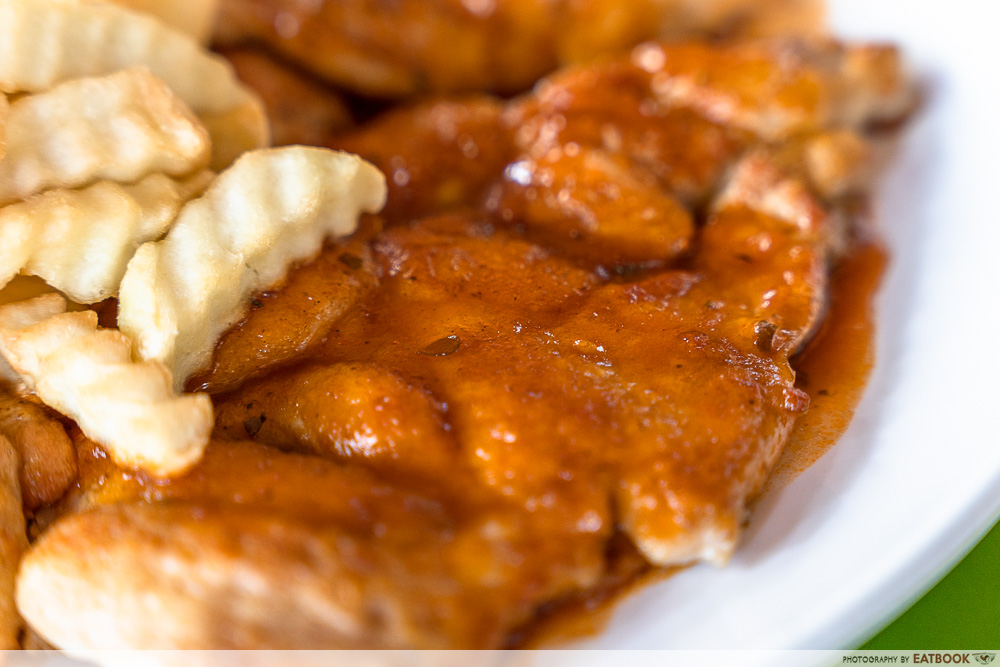 I utterly enjoyed this dish, mopping up every last bit of the meat along with the sweet and tangy sauce.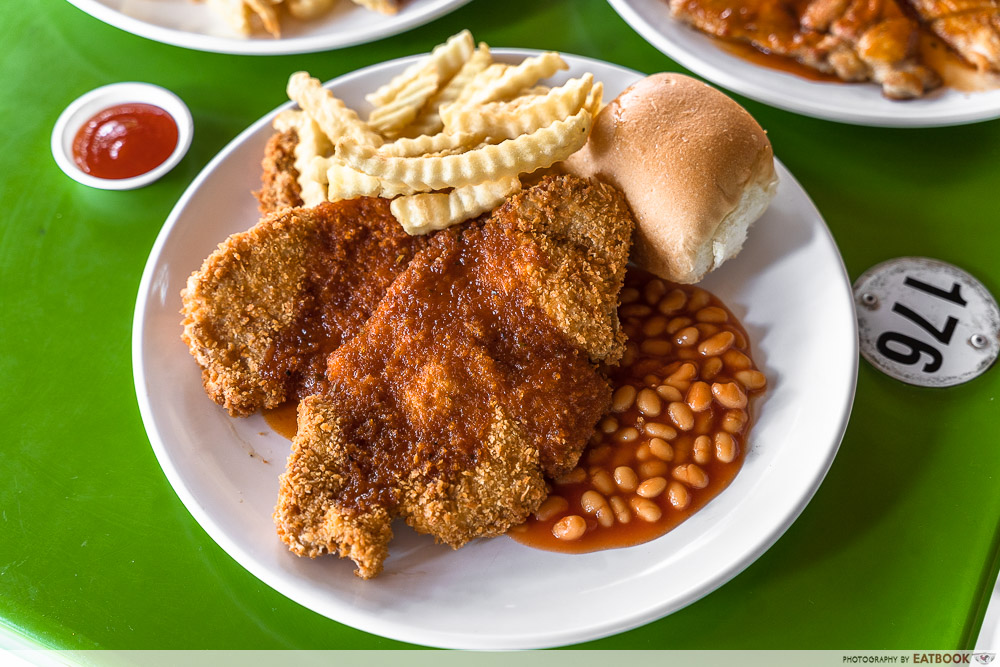 Another popular order is the Pork Cutlet ($9): a massive portion of deep-fried, pork cutlets doused in the same house-made sauce, accompanied by baked beans, fries, and the same bun.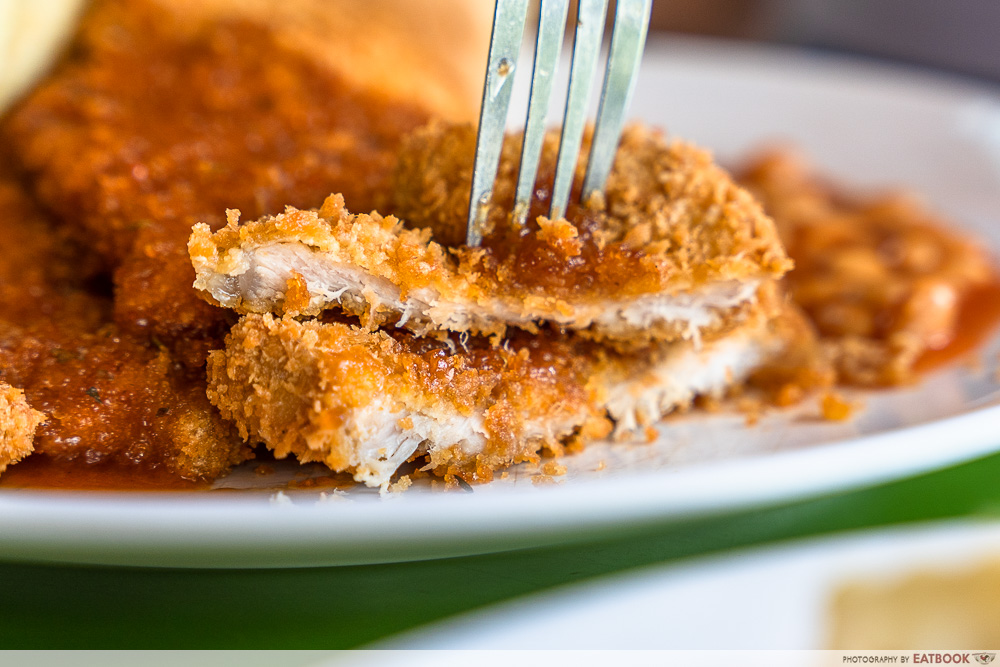 While I appreciated how the crust was crispy and well-seasoned, I found the meat to be a tad dry. Thankfully, pairing the pork with the sweet sauce helped to offset that.
I also wished they prepared the beans from scratch instead of using the canned version, though that'd also mean prices would have to go up. The buns are not house-made either, but I felt they were soft and fluffy enough to pair with the heavier proteins.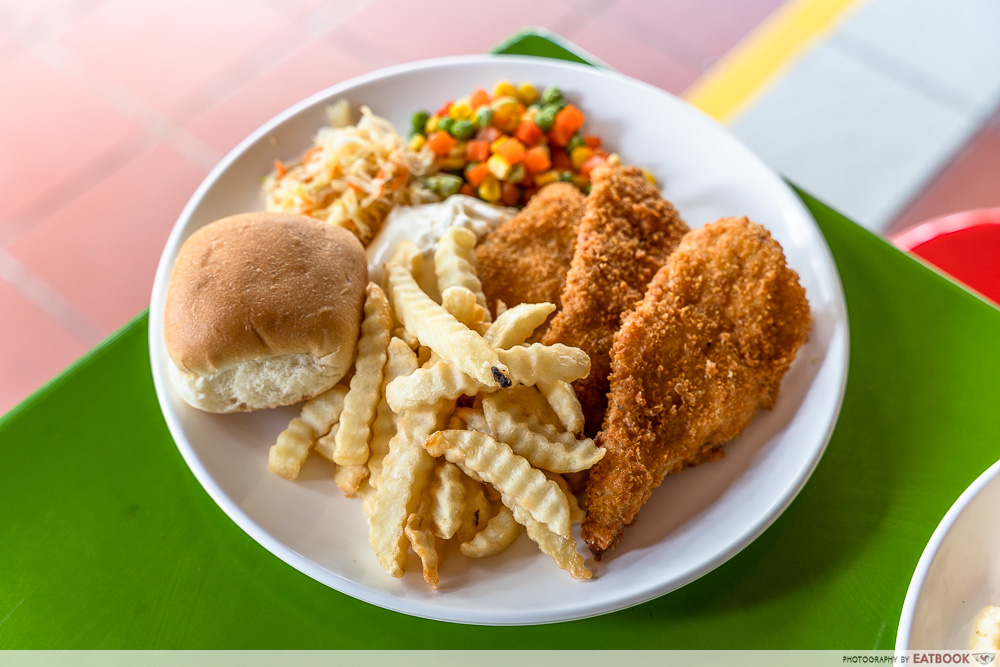 To my surprise, the Fish & Chips ($9) turned out to be the highlight of my meal. Again, I was impressed by their serving size—you definitely won't go hungry after consuming one full portion.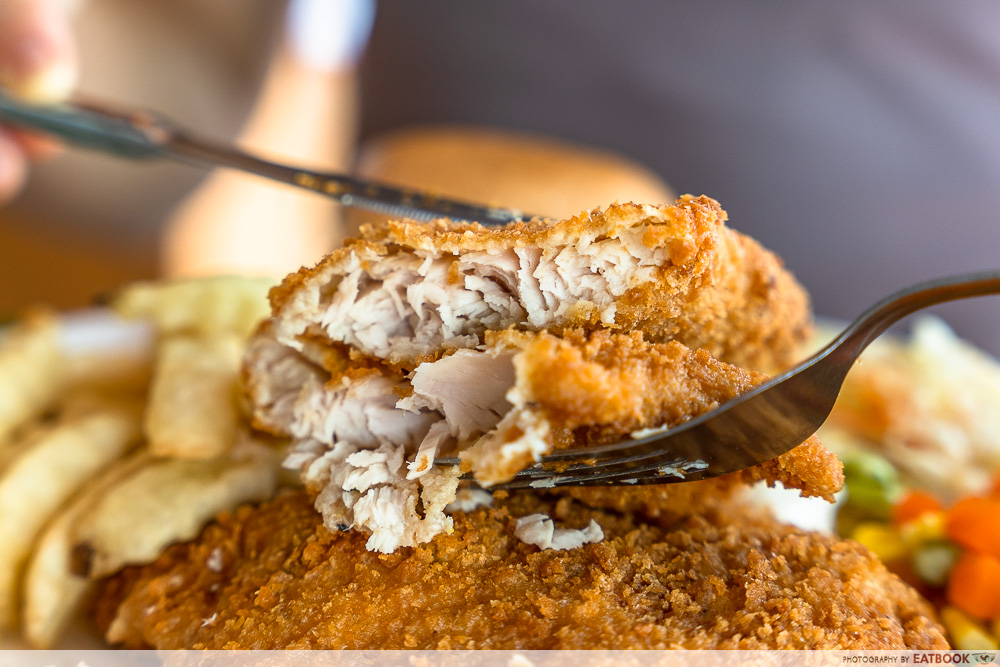 Lightly breaded and then deep-fried, the fish was crispy on the outside, retaining its soft and flaky flesh.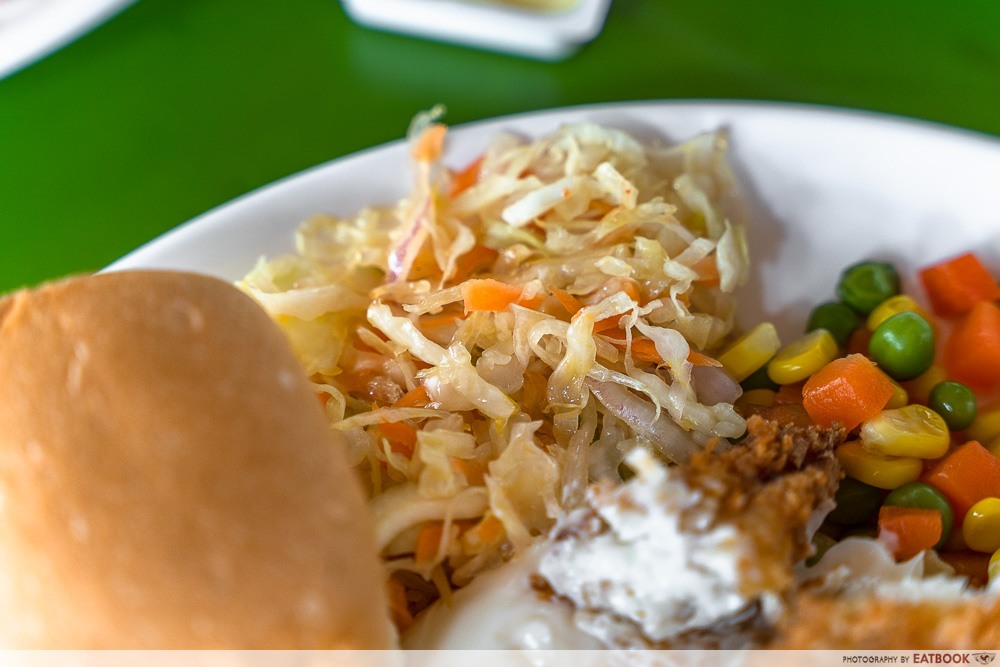 The crunchy house-made coleslaw was a refreshing palate cleanser in between each bite as it wasn't too rich or sweet. You also get a creamy sauce on the side that I initially thought was tartar. It tasted more like overly sweetened mayo, throwing me off a bit.
Mr Appam: Vietnamese Hawker Sells Appams In Maxwell Food Centre, Has Pandan and Cheese Flavours
Ambience at Ye Lai Xiang Tasty Barbecue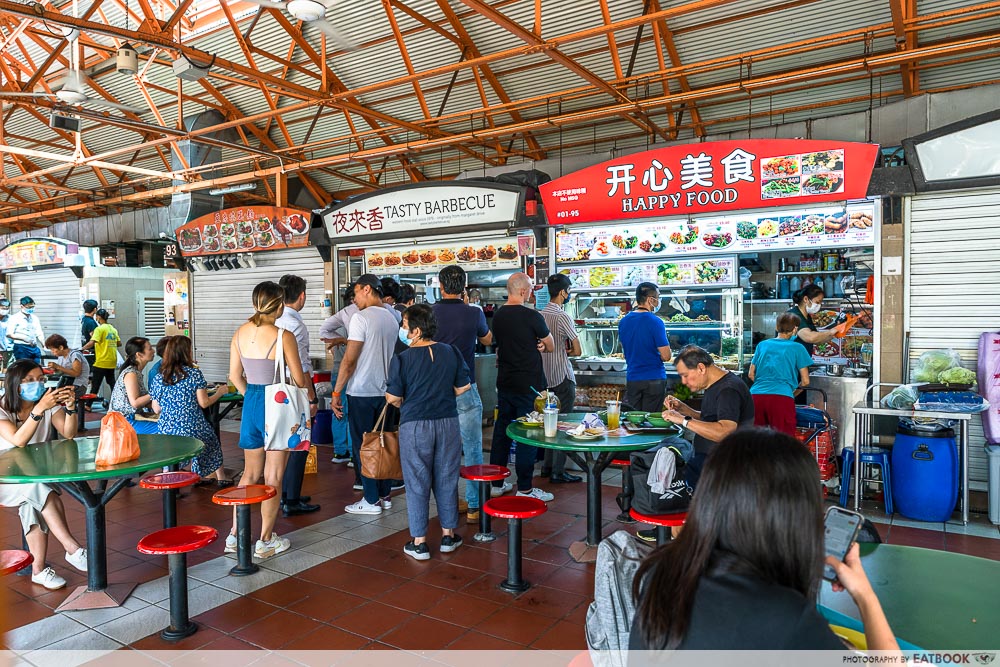 The food centre is a two-minute walk from the new Maxwell MRT Station. Here you'll find a plethora of good eats, including legit Thai food, crispy appam by Mr Appam and more.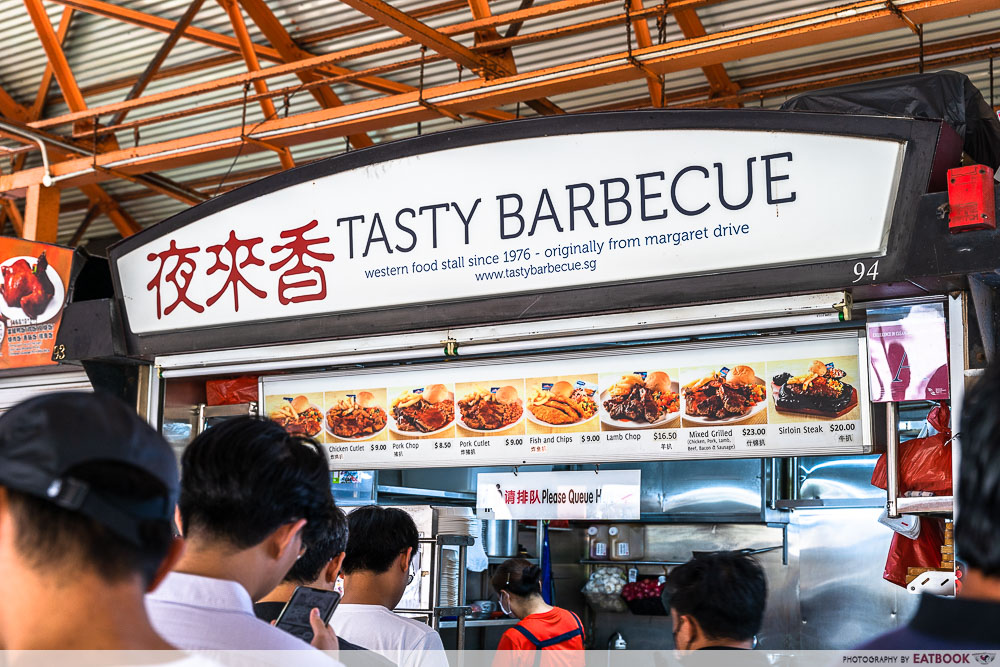 It gets pretty packed during the peak lunch hour, so make sure you drop by before or after to avoid the crowd.
The verdict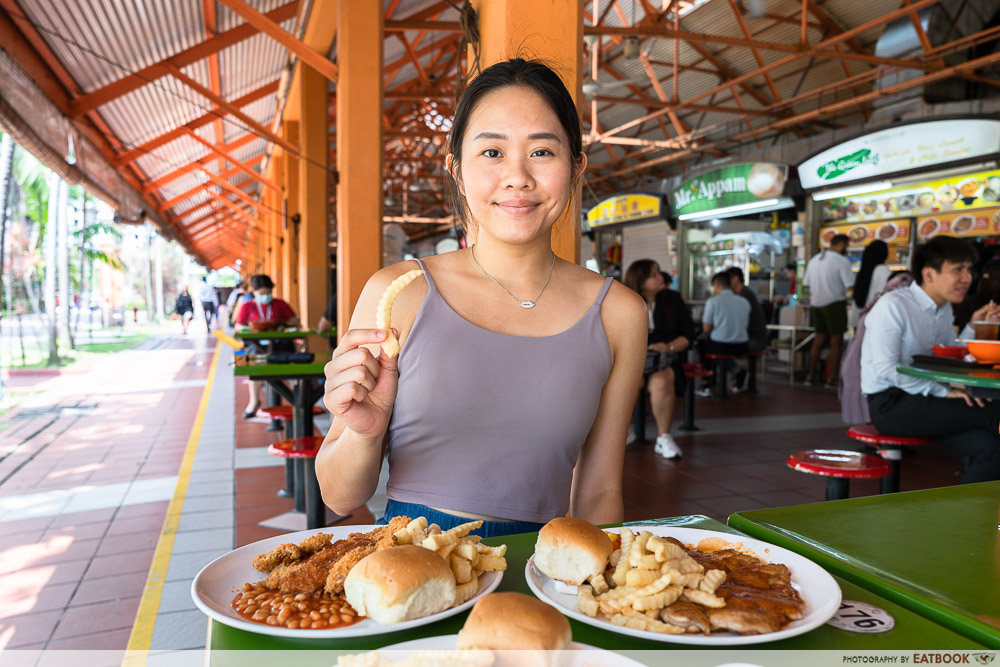 I was not expecting to enjoy Ye Lai Xiang Tasty Barbecue as much as I did. While the prices aren't exactly cheap for hawker fare, you do get massive portions and well-executed meats, so I think each dish is worth every penny.
For more delicious and affordable food in the area, read our Ah Gong Minced Pork Noodle review, also in Maxwell Food Centre! You can also check out Small Bites, an underrated kiosk right outside Maxwell MRT Station with peanut butter waffles and more.
Address: 1 Kadayanallur Street, #01-94, Maxwell Food Centre, Singapore 069184
Opening hours: Mon-Fri 12pm to 2:30pm, 6-8pm
Ye Lai Xiang Taste Barbecue is not a halal-certified eatery.
Ah Gong Minced Pork Noodle Review: $2.50 Claypot Bak Chor Mee At Maxwell Food Centre
Photos by Chew Yi En.
This was an independent review by Eatbook.sg.
Ye Lai Xiang Tasty Barbecue Review: Legit Chicken Chop And Pork Cutlet Bigger Than Your Face
Ye Lai Xiang Tasty Barbecue Review: Legit Chicken Chop And Pork Cutlet Bigger Than Your Face -

8.5/10
Summary
Pros
– Chicken Chop and Fish & Chips were delicious
– Generous portions for the price
– Convenient location
Cons
– Only open on weekdays
– Long queue during lunch
– Pork Cutlet was slightly dry
Recommended dishes: Fish & Chips ($9), Chicken Chop ($8.50)
Opening hours: Mon-Fri 12pm to 2:30pm, 6-8pm
Address: 1 Kadayanallur Street, #01-94, Maxwell Food Centre, Singapore 069184