Yu Long Quan at Terminal M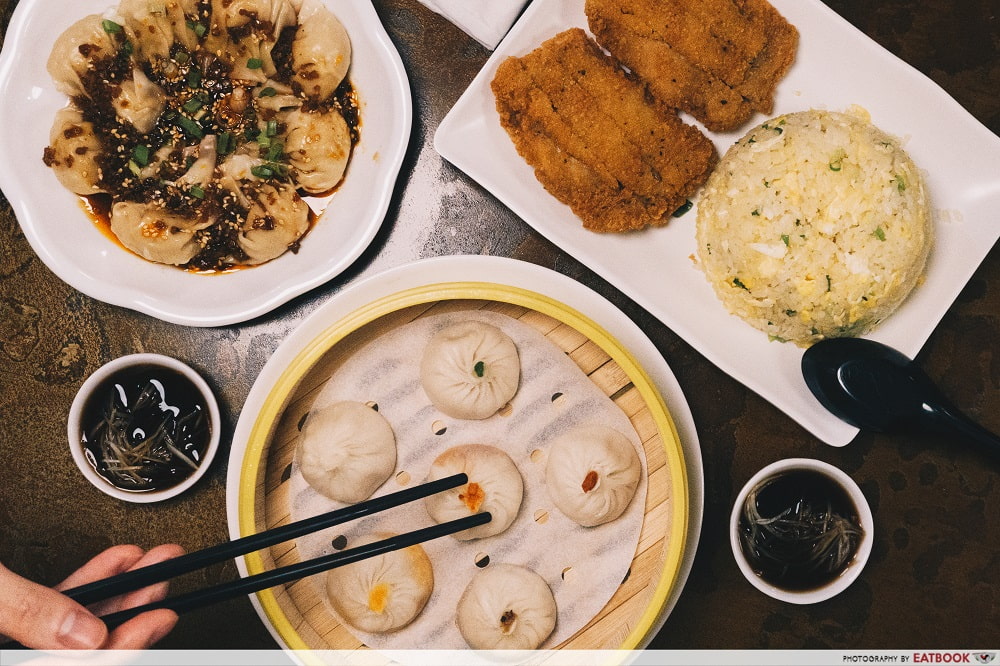 After walking through the expansive glass doors at Terminal 3 and taking the elevator down to B2, we arrived at Terminal M. In the aviation-themed food court were suitcases strewn across a feature wall and elongated tables designed to look like runways. It felt like we were being immersed in a kid's dream.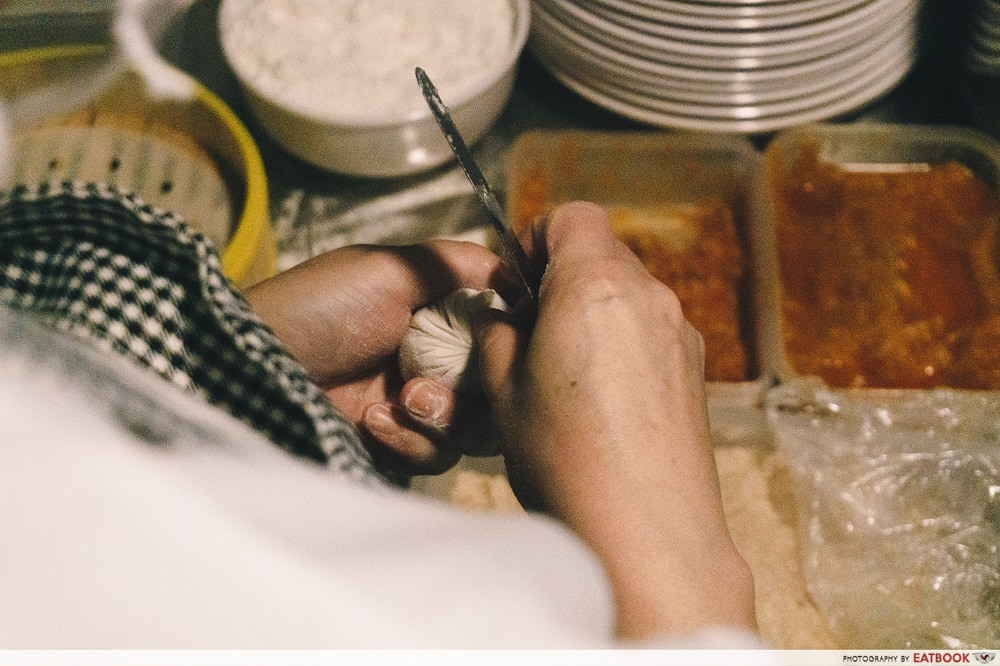 In particular, a stall named Yu Long Quan piqued our interest. They sold salted egg xiao long bao and, my favourite, spicy wanton.
Before long, masterful hands with almost a decade of experience fashioned an incredible feast for us.
Food at Yu Long Quan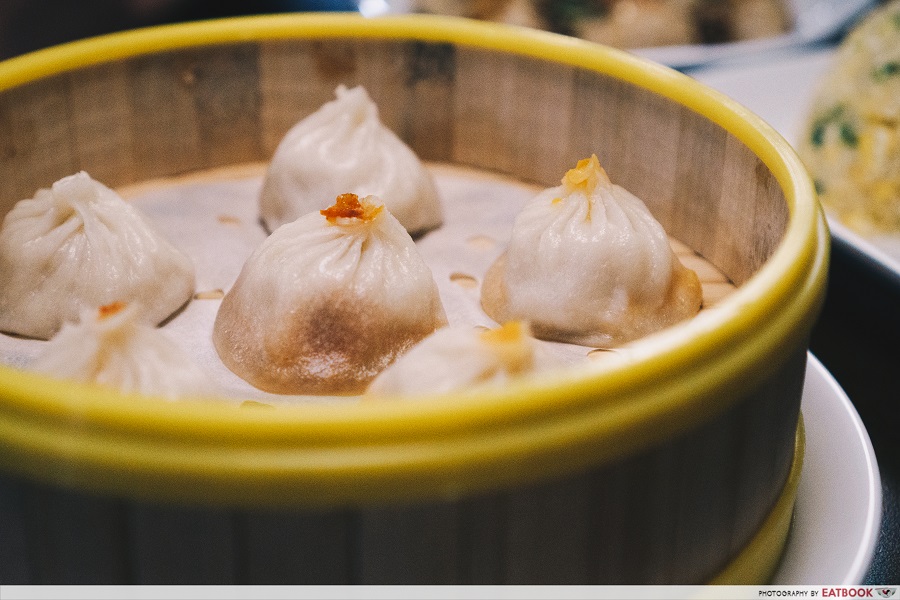 Have you seen the insanely colourful array of xiao long bao at Paradise Dynasty? Well, Yu Long Quan serves something close. 
They have a 6 in 1 Chicken Dumpling ($13 for six pieces) – salted egg yolk, laksa, chilli crab, black pepper crab, bak kut teh, and original. Each dumpling distils the essence of each iconic Singaporean dish.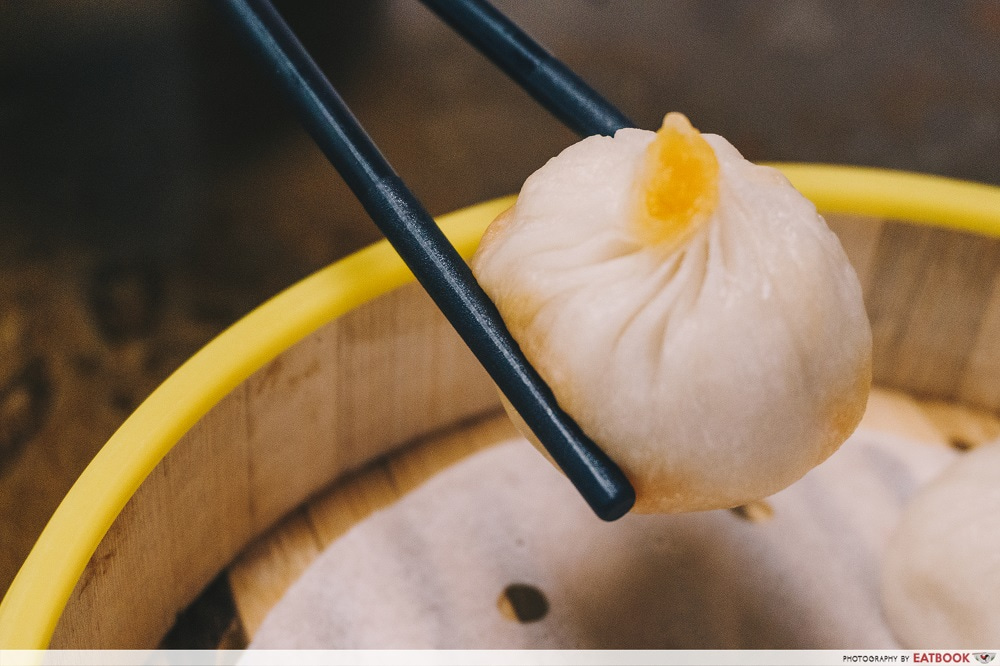 I tried the salted egg yolk chicken dumpling first. There was a slight tinge of yellow on the tip; a sort of prologue to the salted egg yolky goodness cloaked within.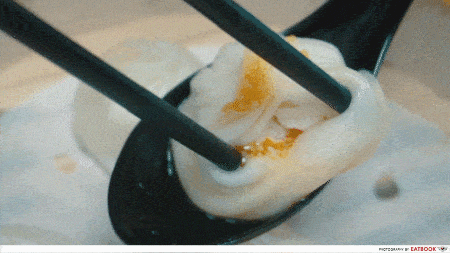 As I broke into the dumpling, molten salted egg yolk slowly filled the spoon.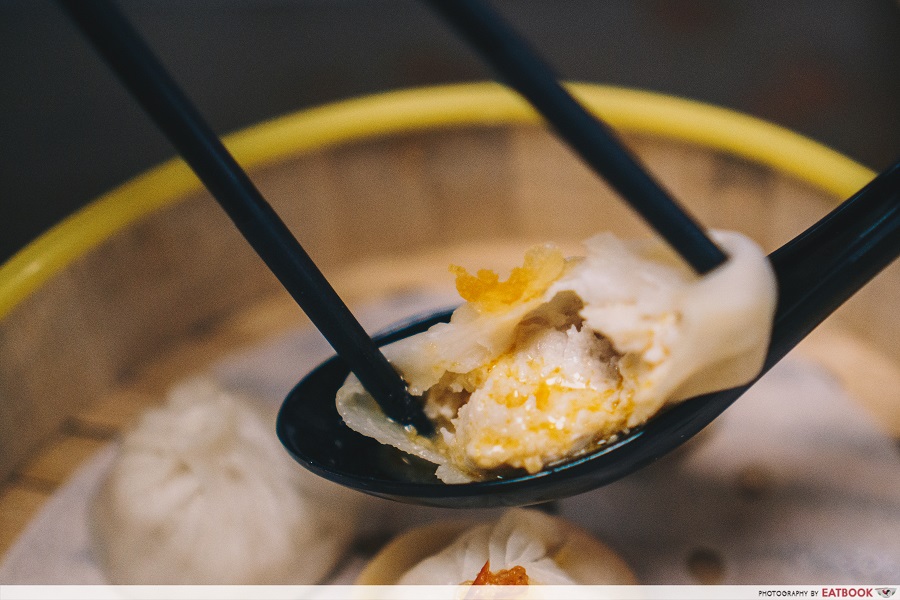 It tasted as I expected. A cloying tang of salted egg yolk blended well with the rich chicken oils.
The skin also possessed a certain translucent thinness, which, thankfully, did not break apart easily.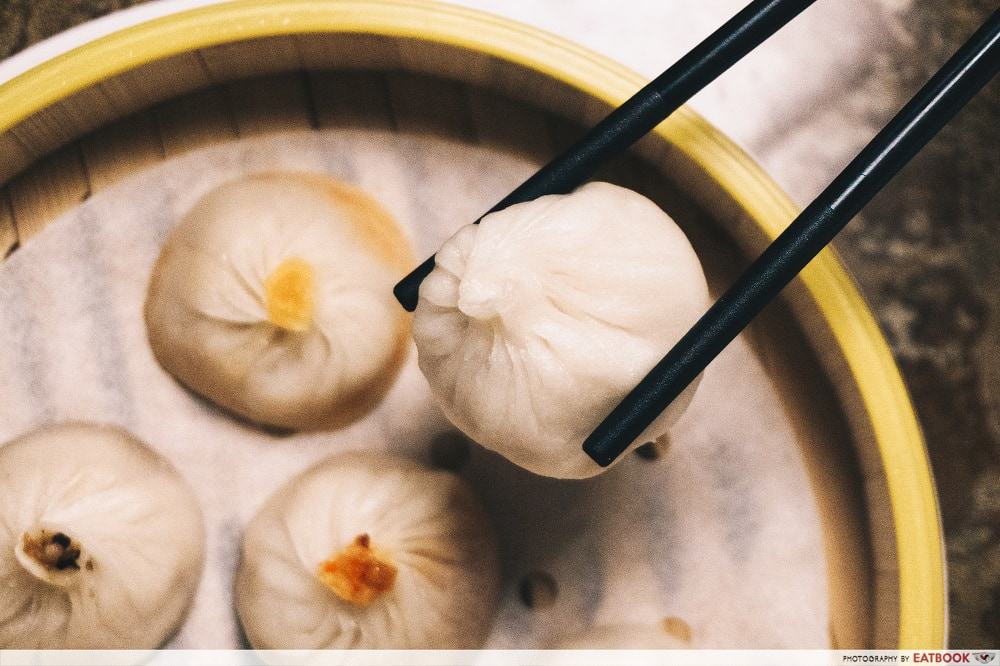 For a better analysis of the chicken filling, I embarked on the original. It tasted eerily similar to pork-based xiao long bao. The soup had a profound cartilage brininess that draped my mouth in an unctuous layer of collagen. It was then fortified by a dense chicken mince, making this parcel a bombardment of meatiness.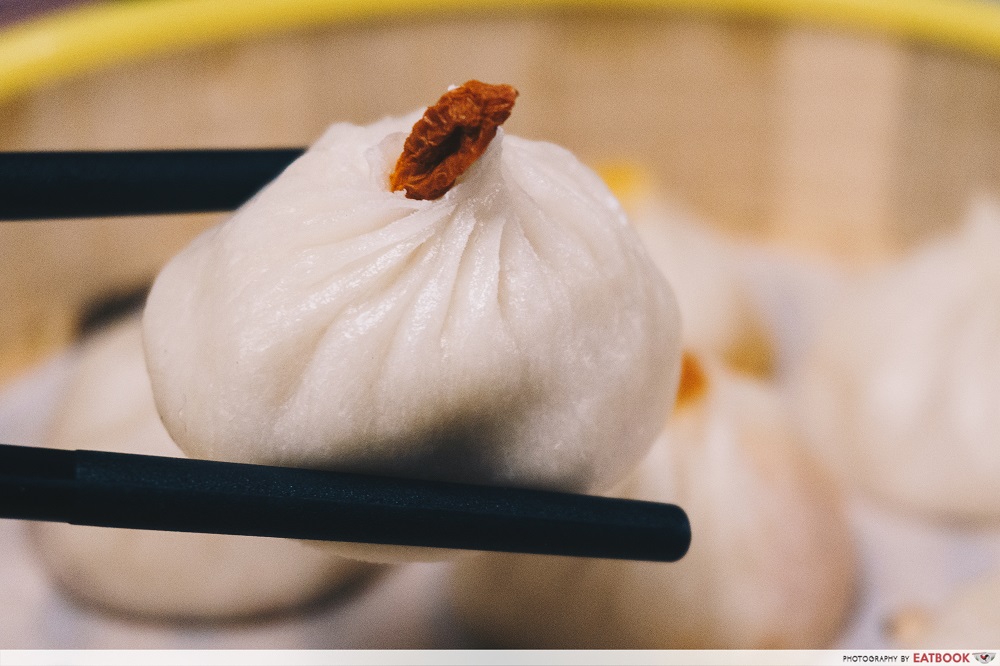 Unfortunately, a few flavours such as bak kut teh and black pepper crab are not yet available to the public. A discerning diner can only wait in anticipation.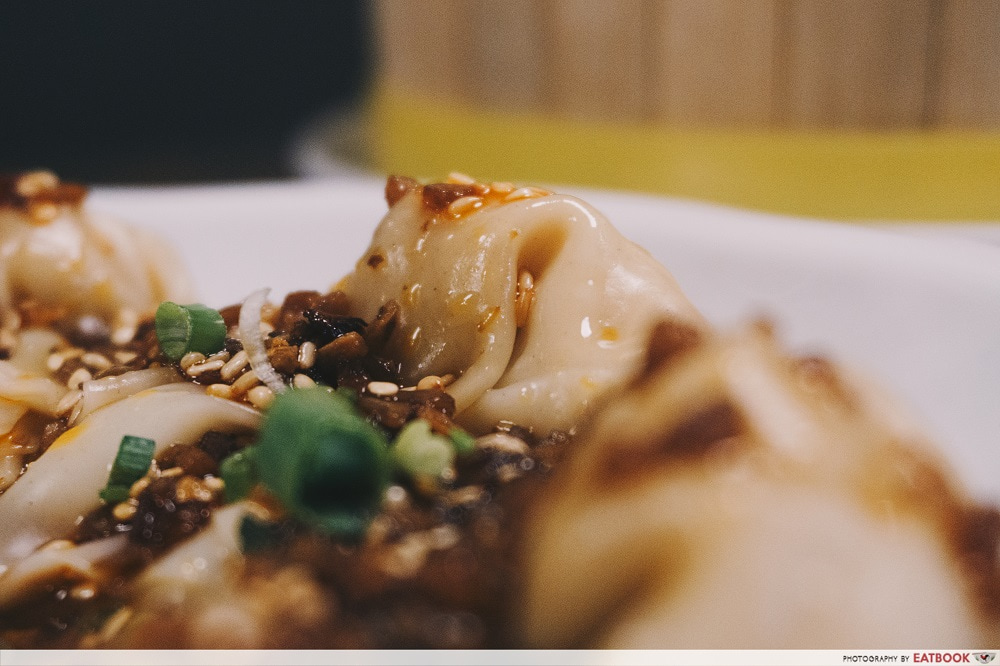 I saw the chef lather copious amounts of spicy vinaigrette onto the slithery fans of Wanton with Vinegar Chilli ($8.50).
As they steamed, salivatingly tart and piquant aromas permeated the air.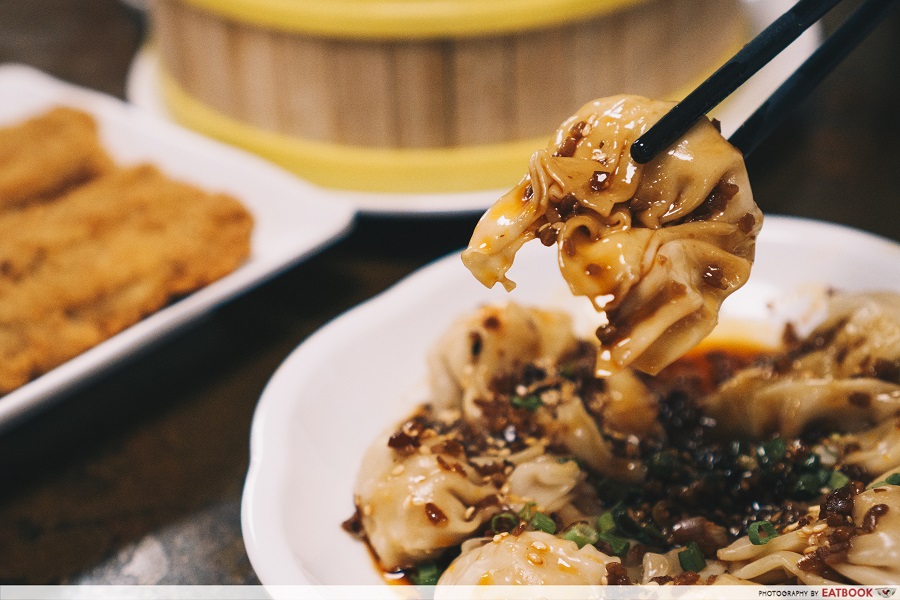 It had such a dynamic spectrum of flavours: sweet, vinegary, umami and spicy. A mellow sweetness from the chicken filling exposed a vinegary tartness. This is followed by a umami punch from the soy marinade and a lingering heat from the Sichuan peppercorn.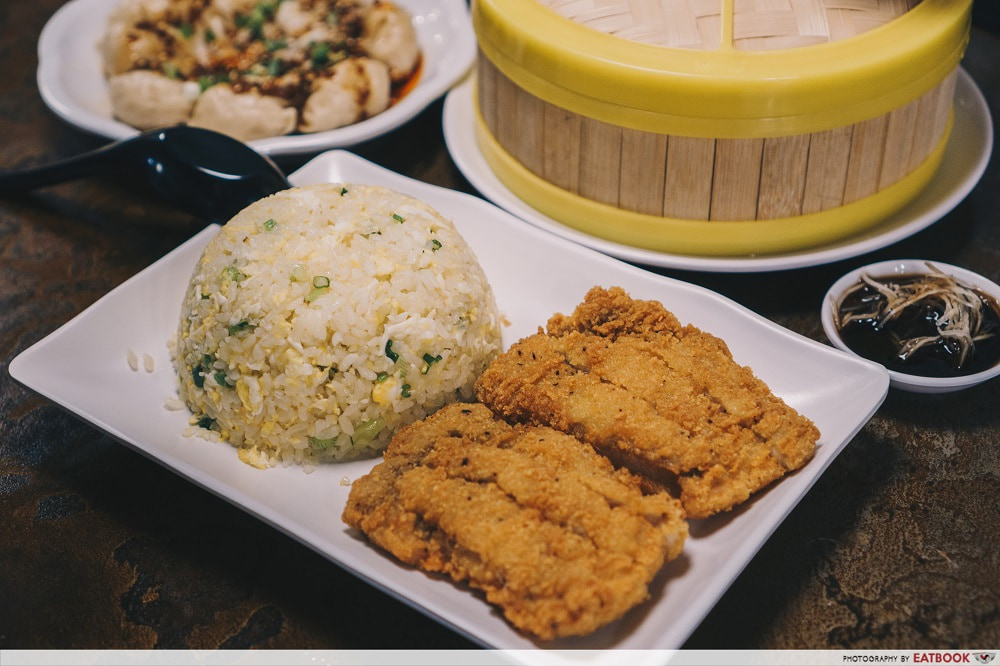 I was convinced that the Fried Rice with Chicken Cutlet ($13.50) could have passed off as Din Tai Fung's pork chop fried rice.
Here, a ubiquitous fried meat accompanied the generous bowl of egg-laden fried rice.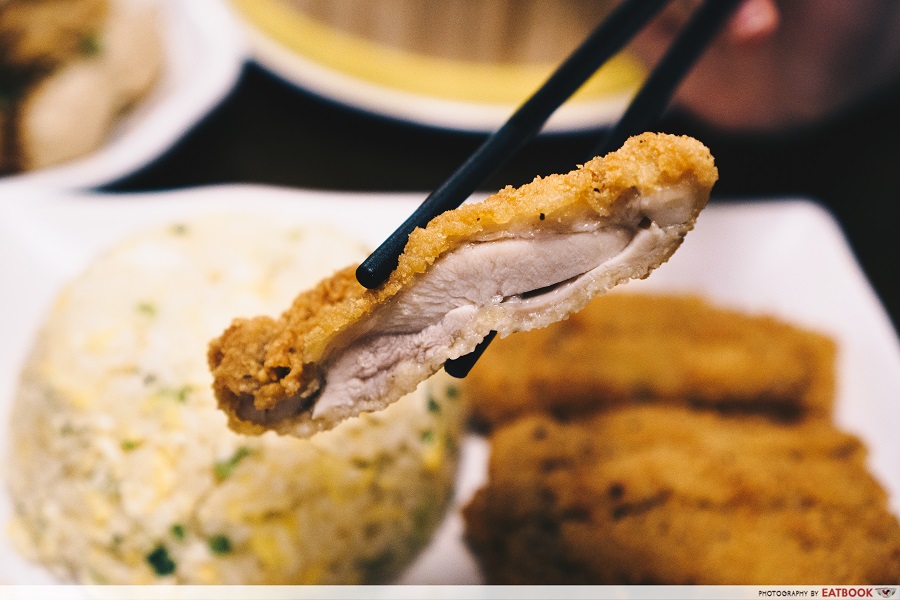 A thin veil of batter enfolded a moist, succulent thigh that glimmered with poise. Taking a bite, the meat yielded with delicate ease in the mouth.
I could taste the spices, the pepper, and the brine. All of which reminded me of KFC's original chicken.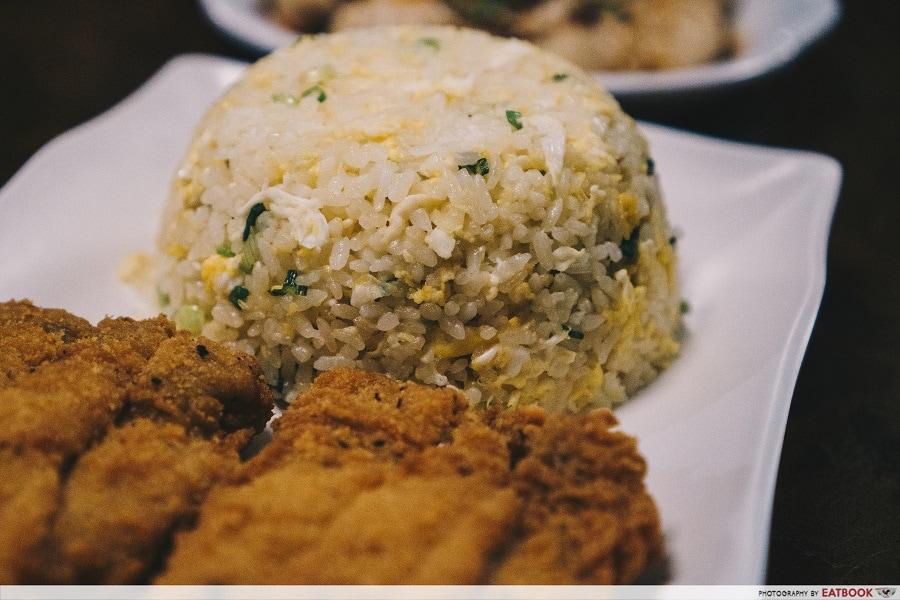 The rice, on the other hand, was less perfect. Despite being fried in a wok, it lacked wok hei. In fact, it lacked complexity in flavour altogether. Perhaps more garnish and seasoning would have done the trick.
Ambience at Yu Long Quan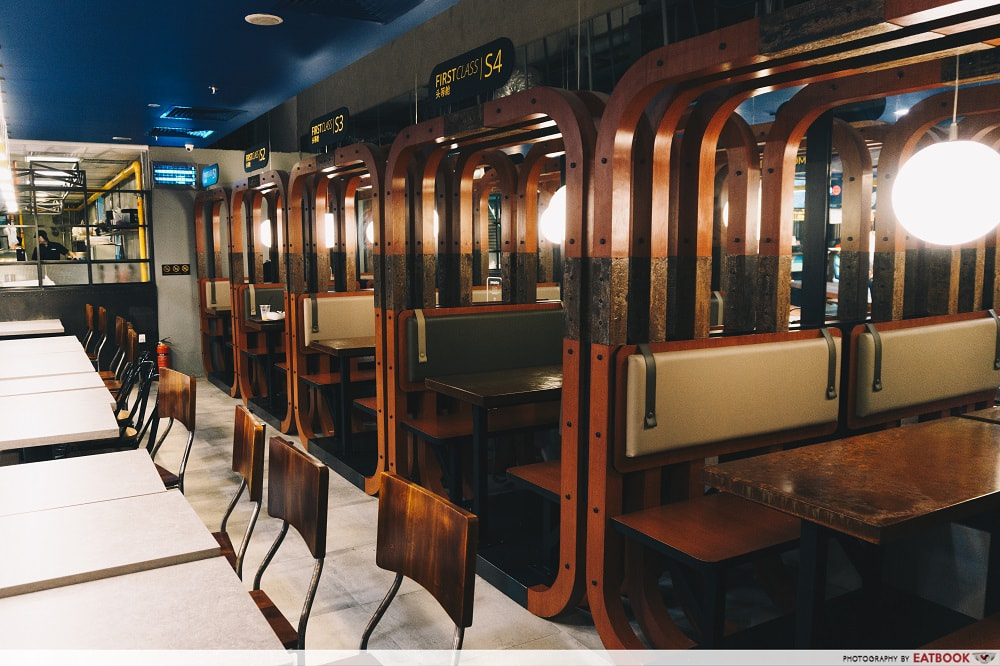 As I said at the start of the article, the decor and outlandish display of aviation motifs feel like something plucked from a kid's dream. I absolutely love it. Pair that with good food and great company, I'm on cloud nine.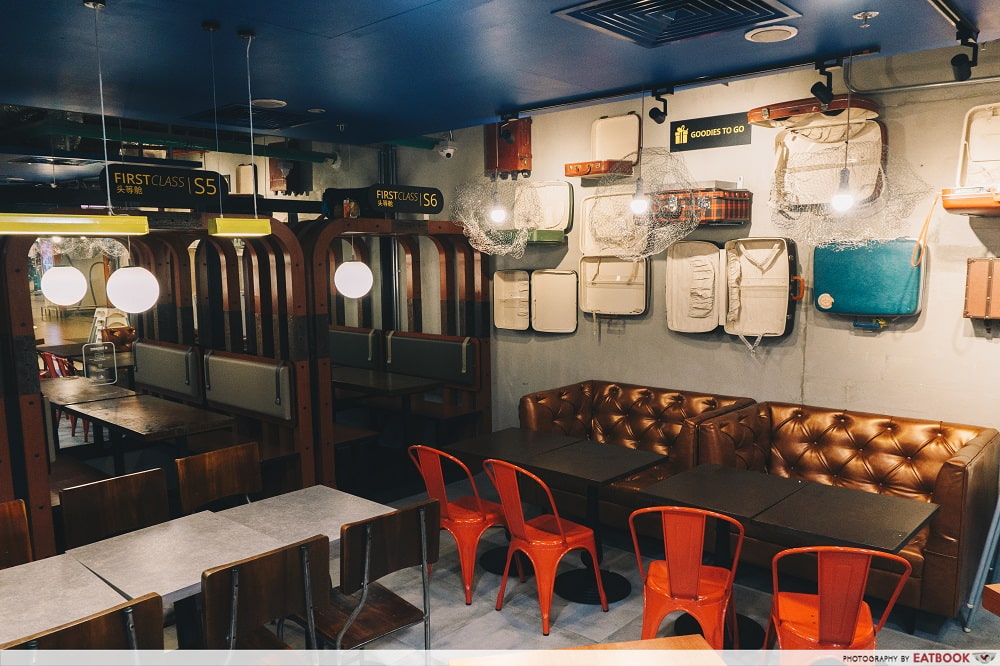 That said, would I travel down to the far east just for food? Maybe. With crazy-good food options such as A&W, Shake Shack and London's Burger & Lobster slated to open in Jewel, dining at Changi Airport would probably be as intuitive as hanging out in town.
The verdict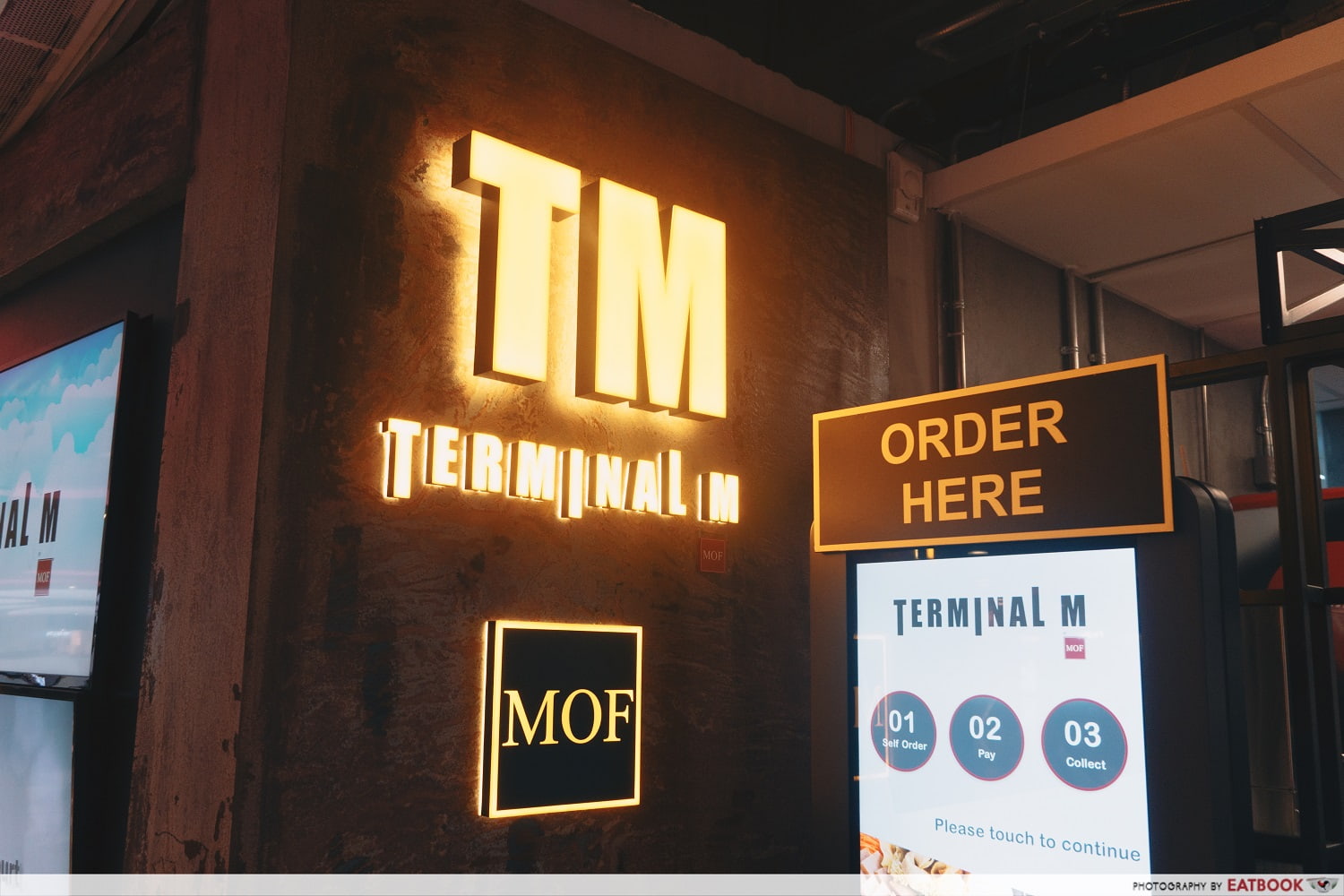 Walking out of Terminal M, I was probed to ask, "Why is Terminal M still so empty despite all their adverts?"
I'm not sure.
I'm just happy to have found this gem, and will visit again when I fly off from Changi Airport in the future. 
Address: 65 Airport Boulevard, #B2-32, Changi Airport Terminal 3, Singapore 819663
Opening hours: Sun-Thu 11am to 10pm, Fri-Sat 11am to 10:30pm
Tel: 6382 3550
Terminal M has applied for halal certification.
Photos taken by Sharlene Lau and John Lim.
This is an independent review by Eatbook.sg.
Summary
Pros
– Reasonable prices
– Good tasting food
– Good portions
Cons
– Far location
Recommended Dishes: 6 in 1 Chicken Dumpling ($13 for six), Wanton with Vinegar Chilli ($8.50), Fried Rice with Chicken Cutlet ($13.50)
Opening hours: Sun-Thu 11am to 10pm, Fri-Sat 11am to 10:30pm
Address: Changi Airport Terminal 3 #B2-32, 65 Airport Boulevard, Singapore 819663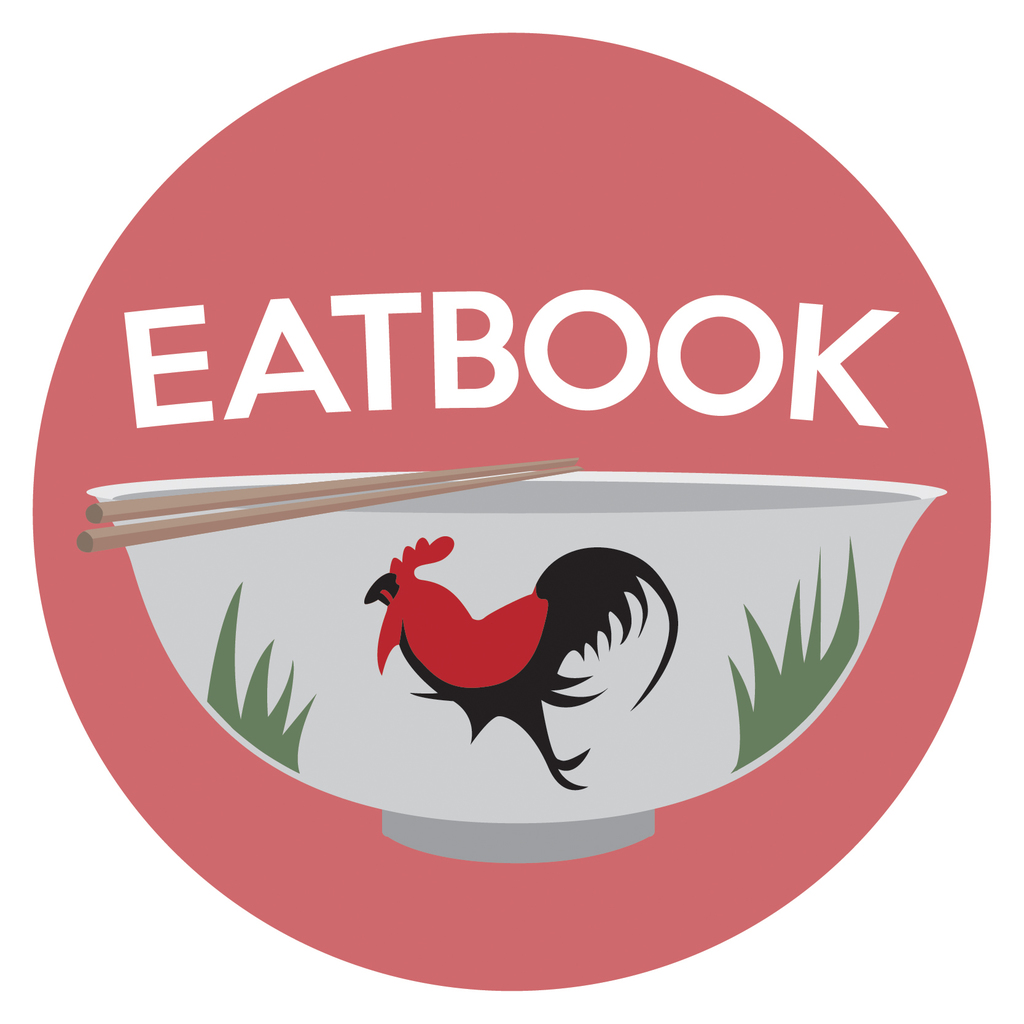 Drop us your email so you won't miss the latest news.