Zhen Jie Seafood at Bedok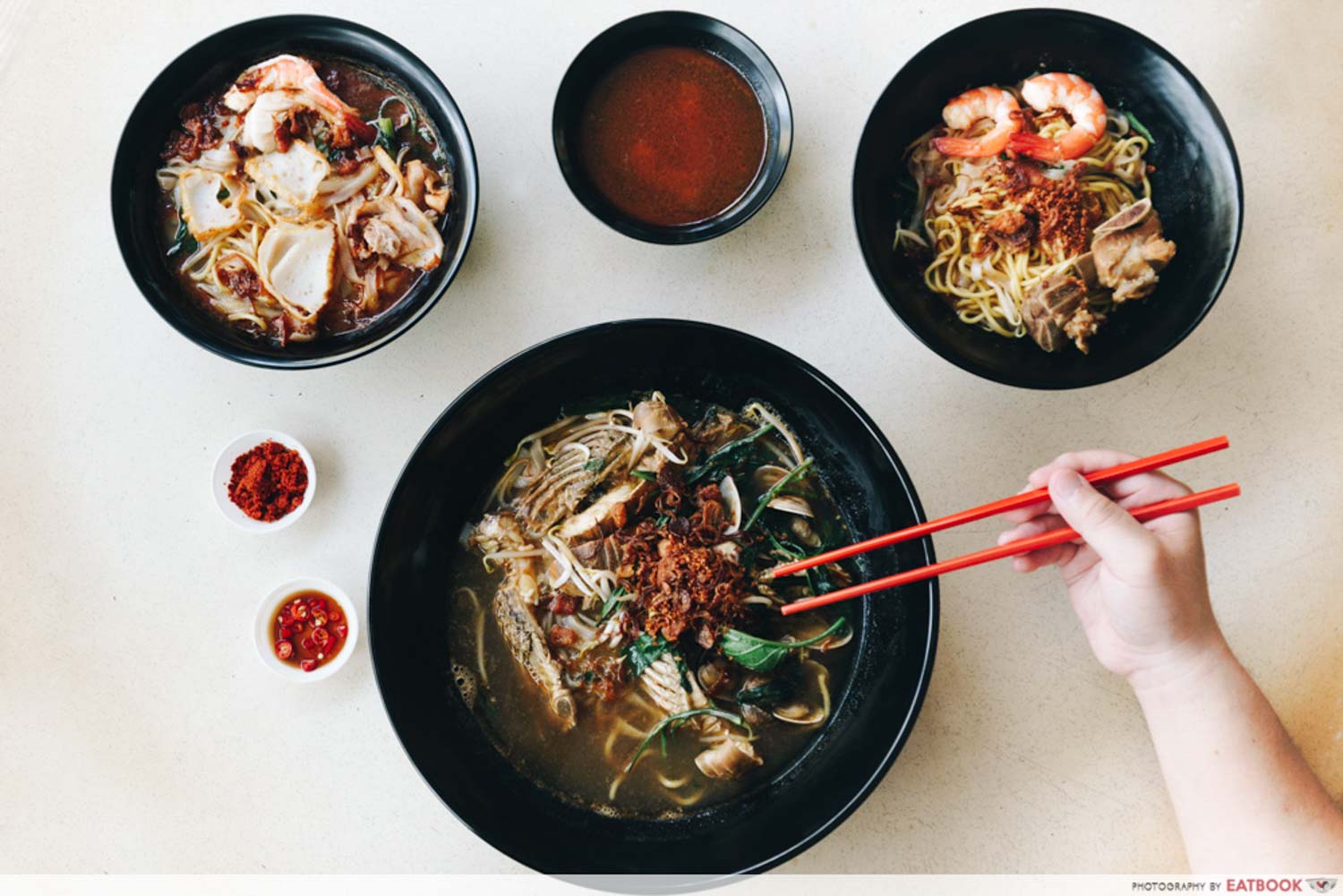 If you're a foodie, the East is definitely your playground for all things delicious. And it's a huge plus point that you won't burn a hole in your wallet while dining in this area.
Situated next to the popular Fengshan Food Centre (Bedok 85) is Zhen Jie Seafood. This coffee shop stall serves up huge bowls of prawn noodles.
10 Bedok 85 Fengshan Food Centre Stalls To Visit For Famous Pork Porridge, Satay Bee Hoon And More
Food at Zhen Jie Seafood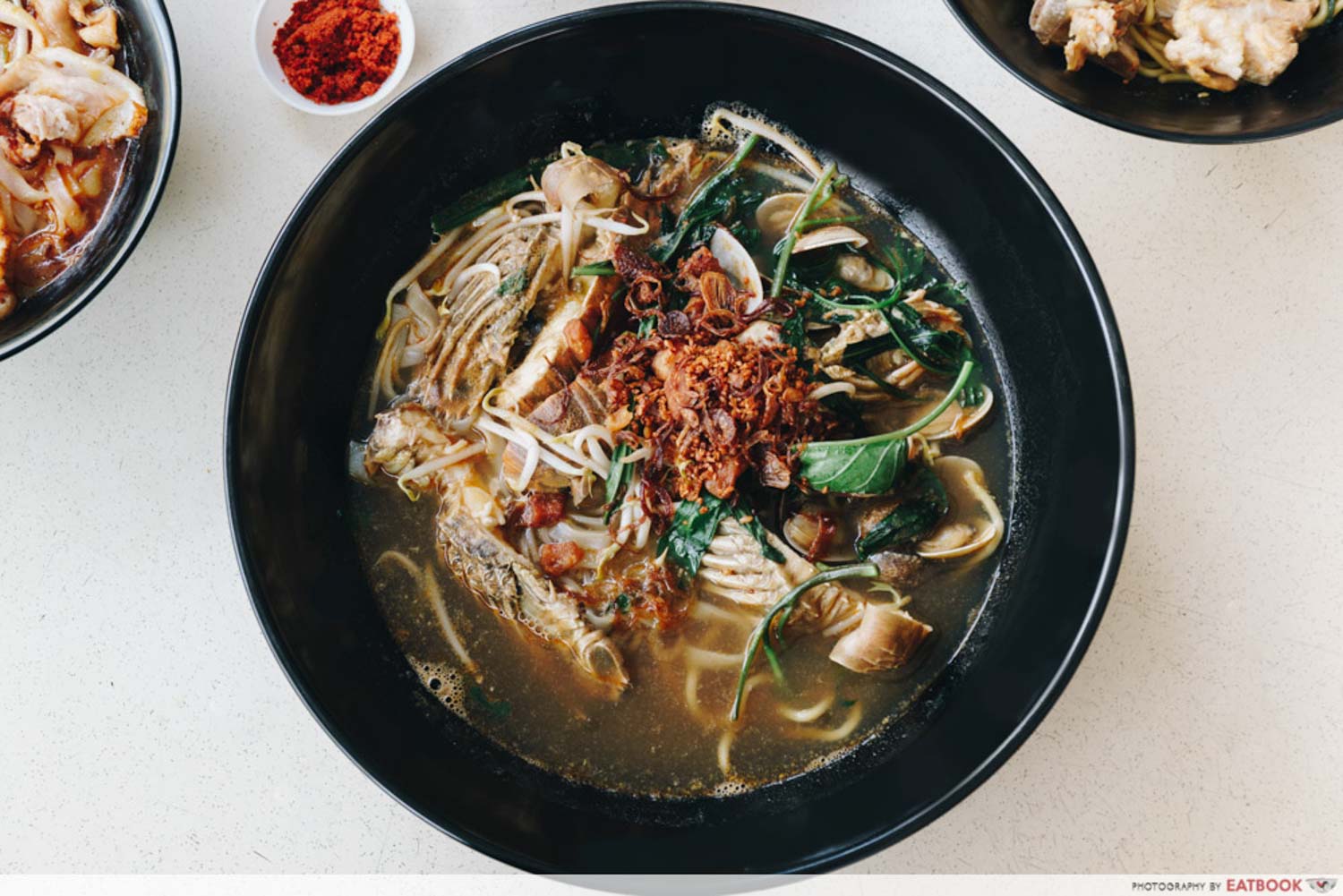 With a limited menu, this prawn noodles stall makes ordering simple. You can customise your order by choosing from a variety of noodles ranging from kway teow to yellow noodles. All soup dishes are served with a classic prawn broth.
What caught my eye was their Crayfish Seafood Noodles Soup ($10). This massive dish was a sight to behold, with two whole crayfish and multiple clams bobbing on the surface of the piping hot soup. A fragrant aroma wafted from the broth, inviting me to quickly tuck into the dish.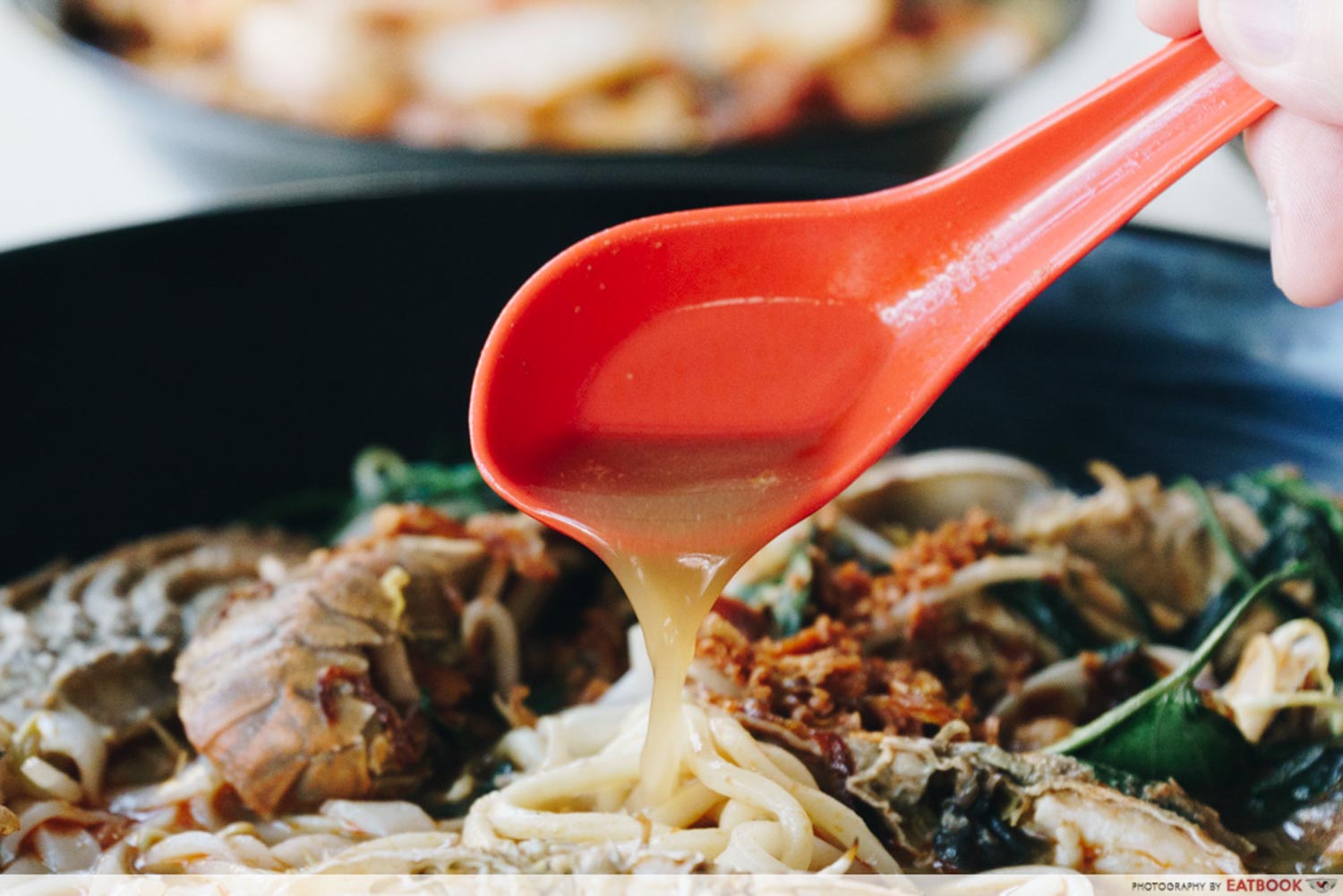 There was a mix of sweet and savoury notes as I took a spoonful of the warm soup. The broth was flavourful and umami-rich, making me go back for more.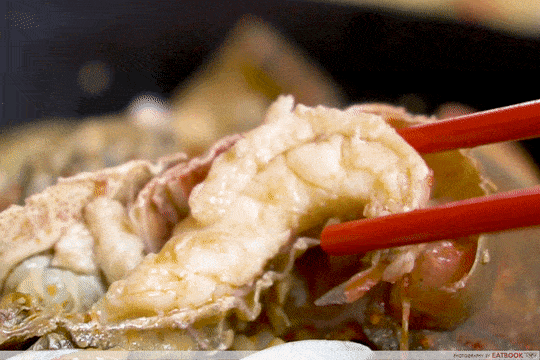 Moving on to the main star of this dish. The crayfish meat easily peeled away from its shell after a few gentle tugs. The meat was not as sweet as I hoped, but it did bring out the umami flavours present in the soup. I was disappointed by the inconsistent quality of the crayfish. Some pieces had a powdery texture while others were chewy.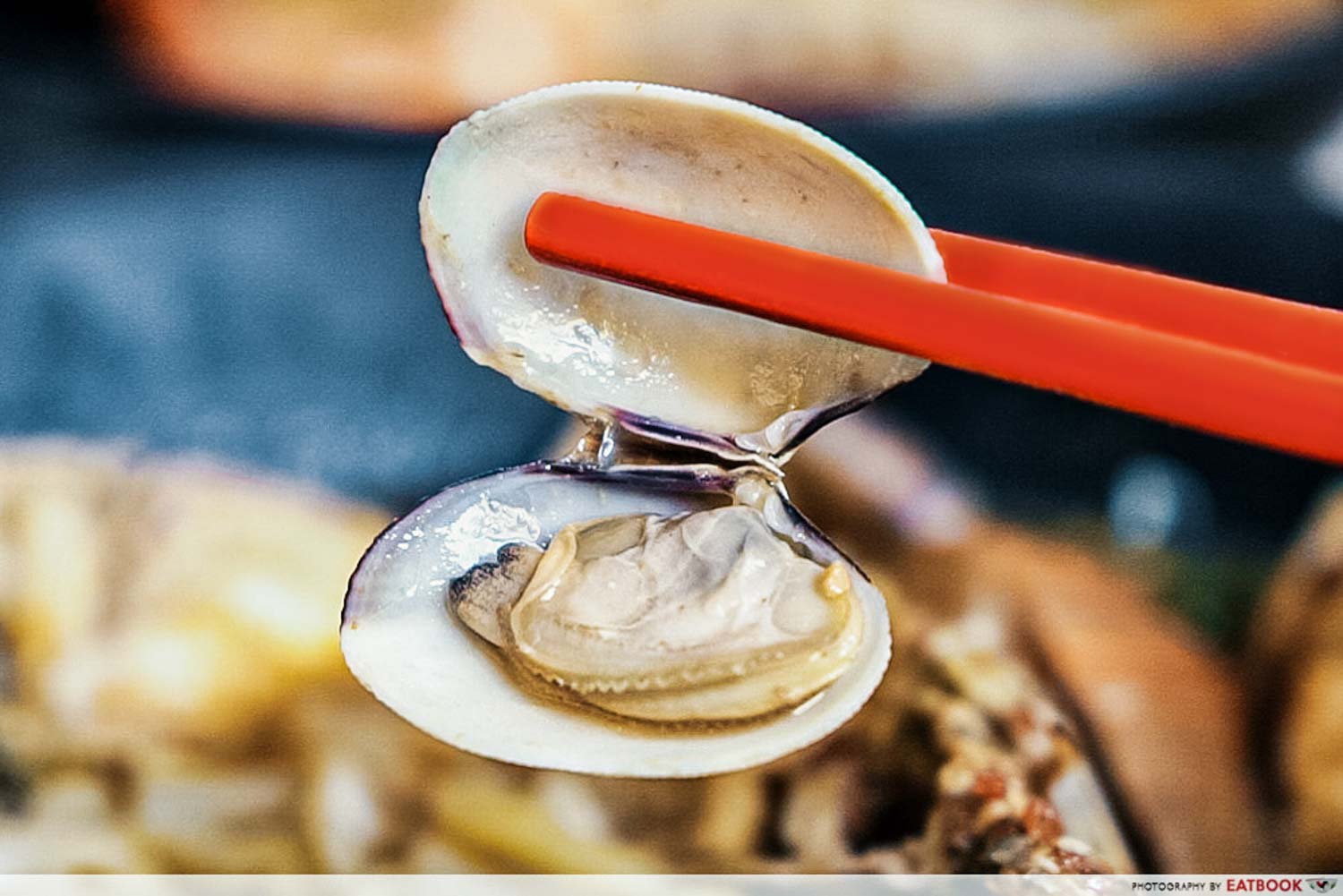 This sadly was the same case for the clams. There was still sand in some of them, resulting in an unpleasant grainy texture. Despite this, there were plenty of clams to go around.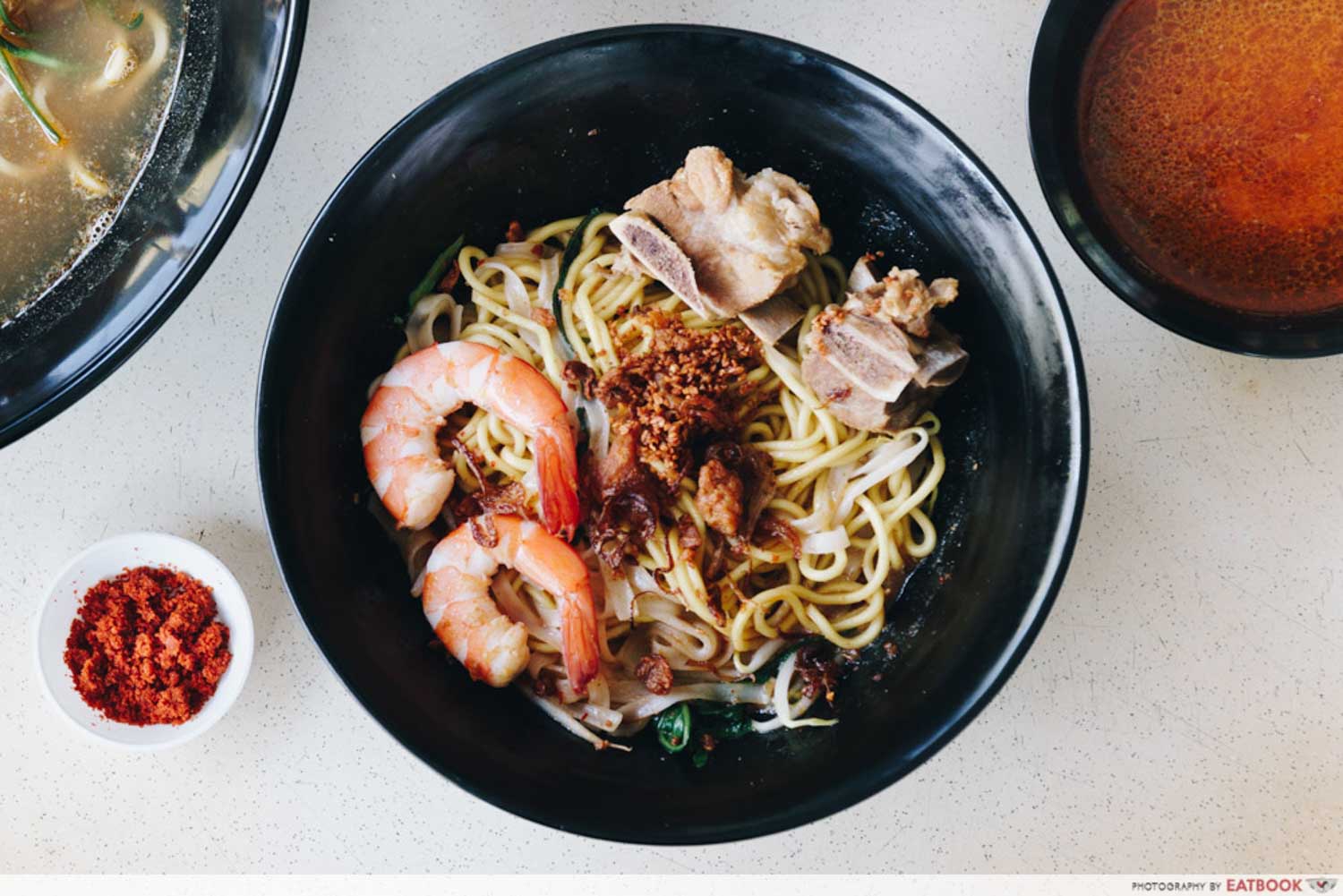 Besides seafood, Zhen Jie Seafood offers meat options with their Dry Pork Ribs with Prawn Noodles ($5) that comes with a bowl of soup. 
I was expecting a few pieces of pork ribs, but it seems that reality doesn't match up to expectations. Only two small pork ribs were served along with two whole prawns.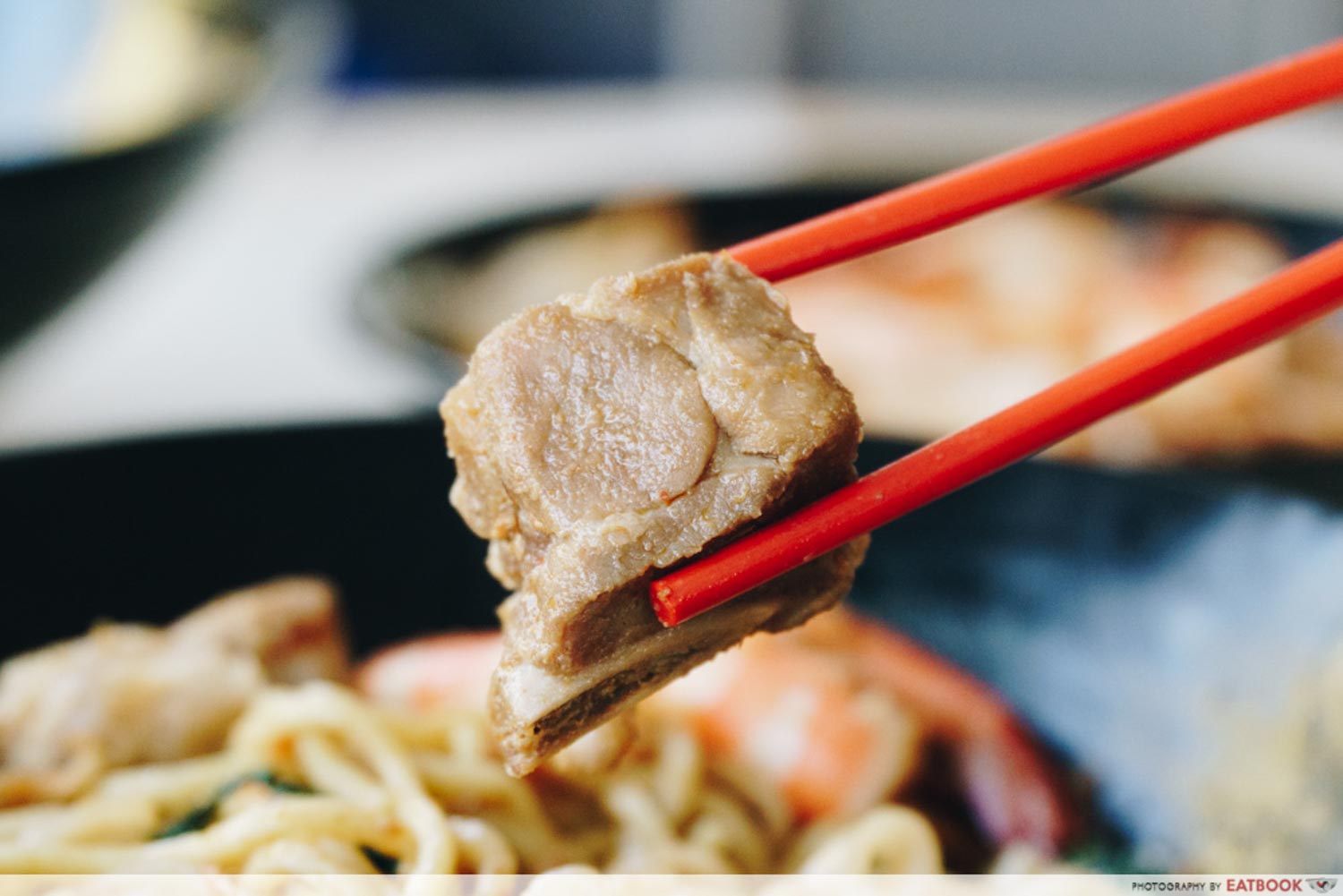 I easily bit the tender pork ribs off its bone, but the meat was rather bland and lacked any hint of seasoning.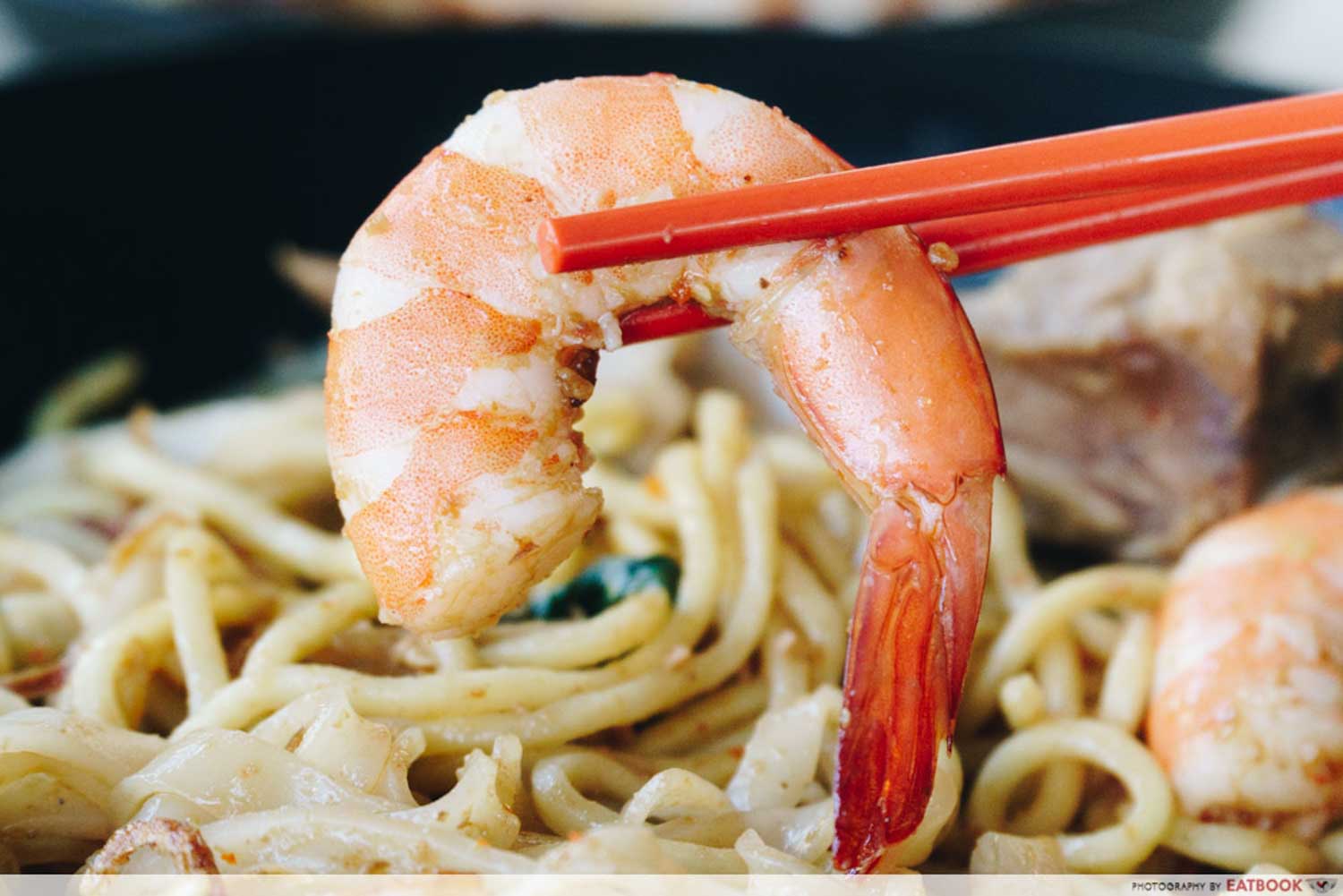 The prawns were crunchy, but not as sweet as I would have expected it to be. However, their house-made prawn paste chilli helped to provide flavour with its savoury notes. Sadly, this dish was a miss for me.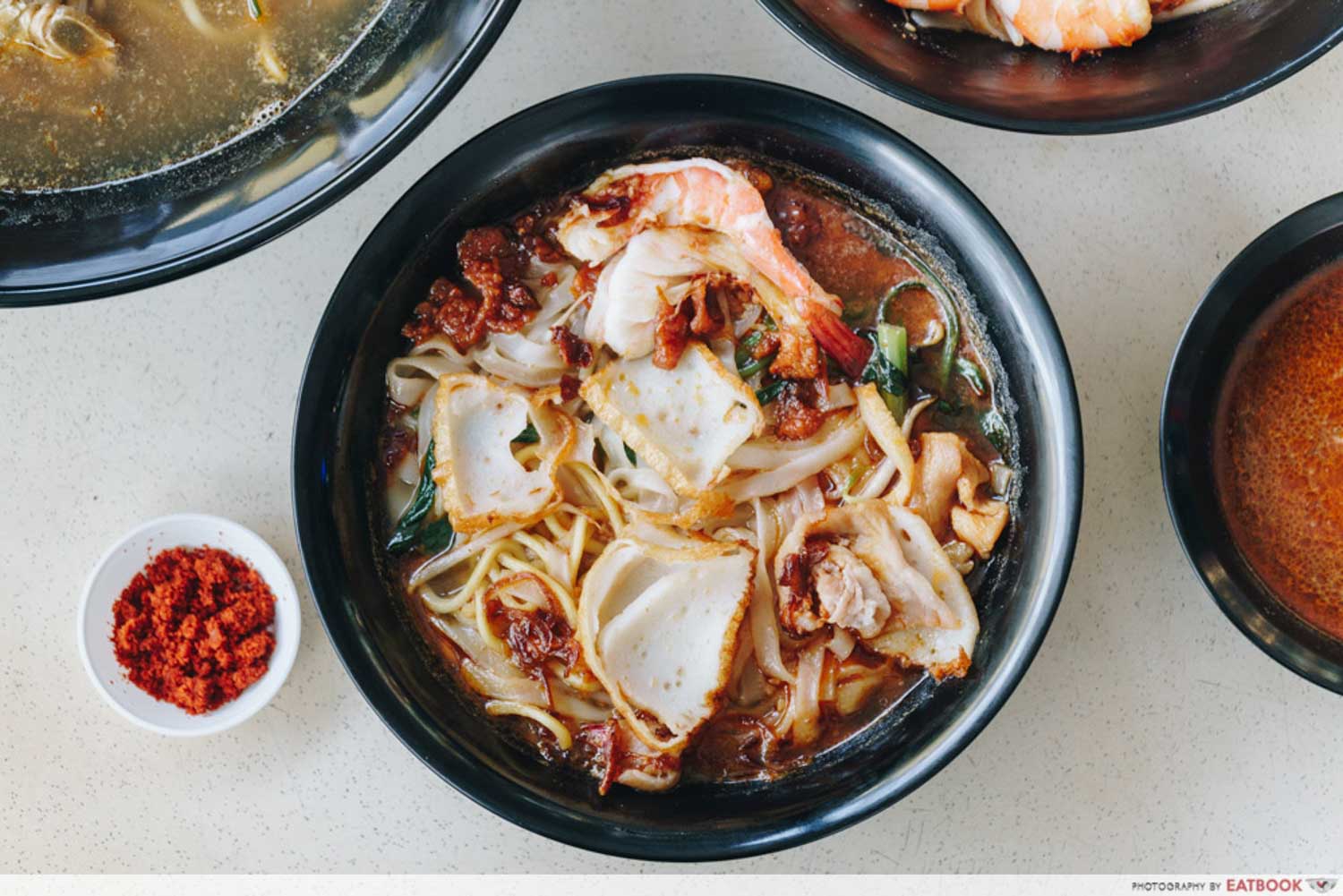 Old is gold with Zhen Jie Seafood's classic bowl of Prawn Noodles ($3.50). Besides the usual slices of prawn were also fish cake and pork slices.
As all soup dishes are made using the same prawn broth, the umami flavours in this prawn noodles are akin to that of the crayfish seafood noodles. 
Ambience at Zhen Jie Seafood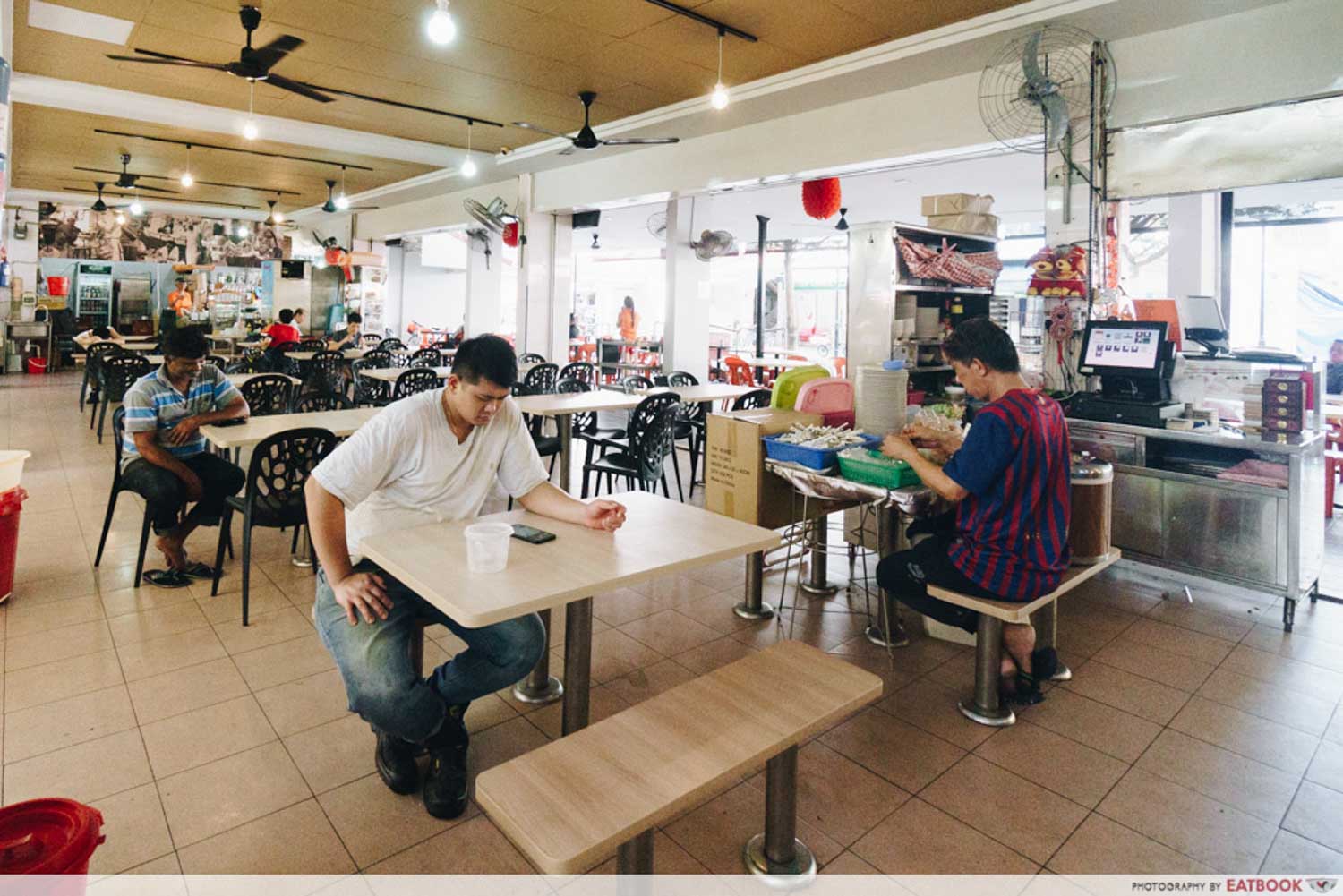 Located in the heartlands of Bedok, this neighbourhood coffee shop is popular with residents. You won't have to fight over a table as there are plenty of seats to go around. With fans dotting the ceiling, this open-air coffee shop keeps it breezy as you slurp a hot bowl of noodles.
The verdict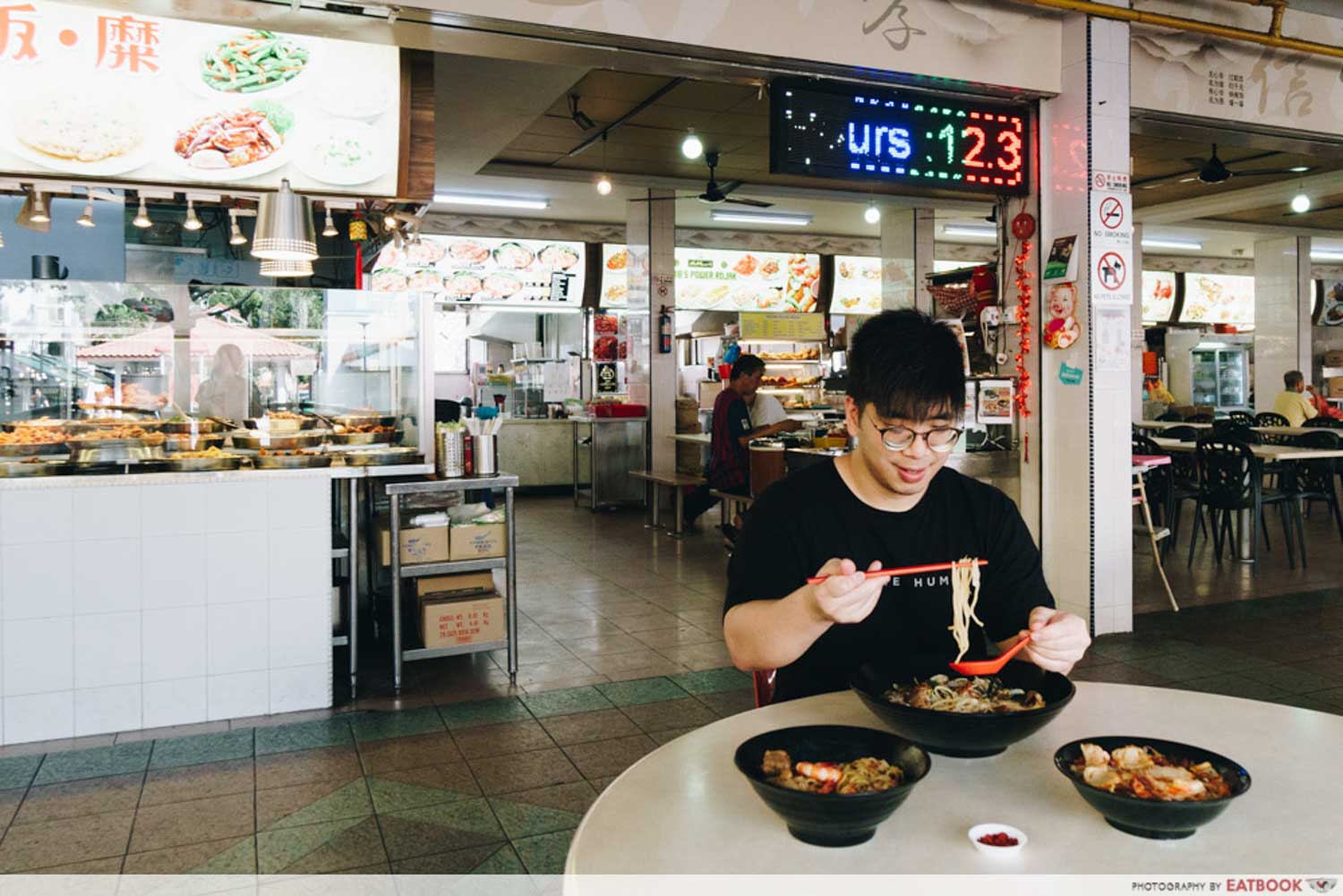 Zhen Jie Seafood is your regular coffee shop stall serving affordable hawker fare. Despite their flavoursome prawn broth, their seafood was not very fresh-tasting, bringing down the umami experience. 
After getting to Bedok MRT Station, you still need to take a short bus ride down to get to the stall.  As a Westie, Zhen Jie Seafood was not worth the trip to the East for mediocre prawn noodles.
If you're a prawn noodle fan, check out our full review of Prawn and Mee!
Address: 87 Bedok North Street 4, #01-191, Singapore 460087
Opening hours: Wed-Mon 7am to 8pm
Tel: 9834 4880
Website
Zhen Jie Seafood is not a halal-certified eatery.
Photos taken by Faith Toh.
This is an independent review by Eatbook.sg.
Summary
Pros
– Flavourful prawn broth
– Generous portions of seafood
Cons
– Inconvenient location
– Seafood was not fresh
– Small portions of pork ribs
Recommended dishes: Prawn Noodles ($3.50)
Opening hours: Wed-Mon 7am to 8pm
Address: 87 Bedok North Street 4, #01-191, Singapore 460087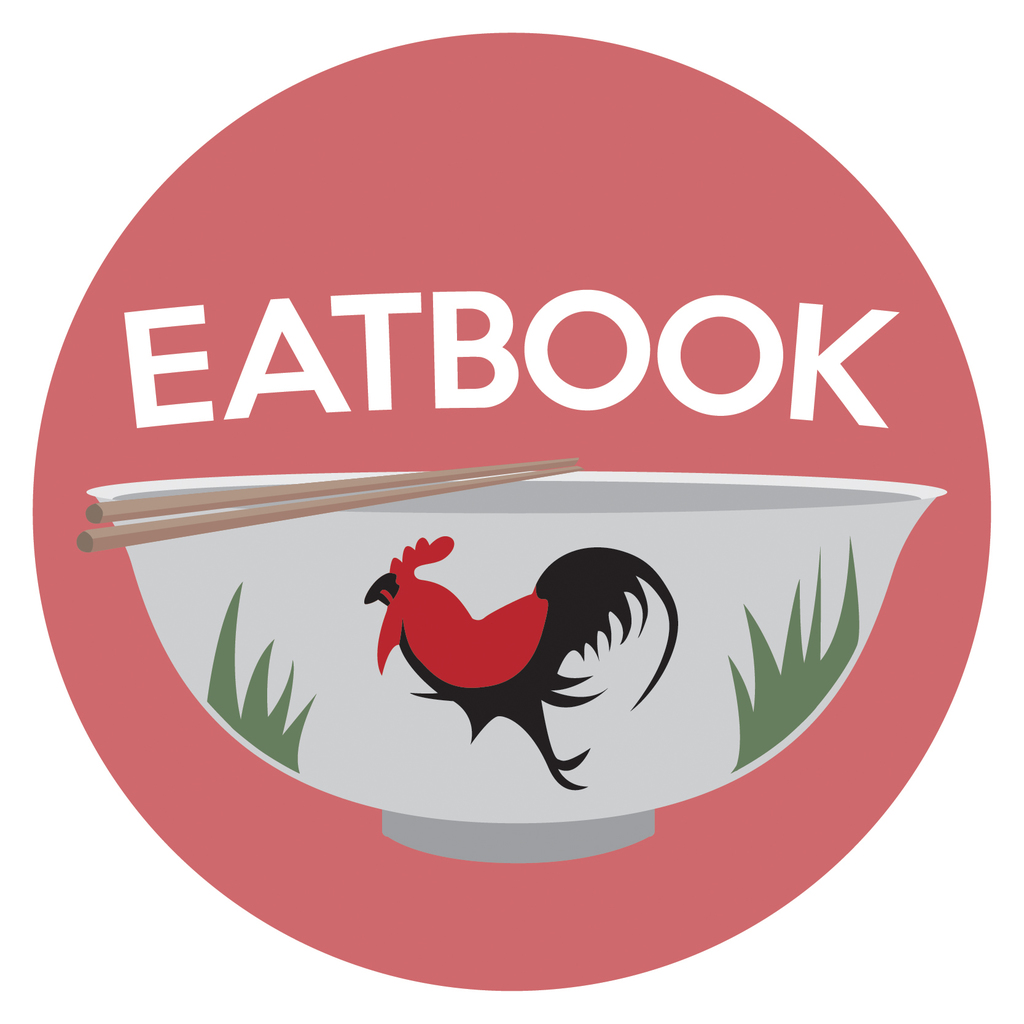 Drop us your email so you won't miss the latest news.