Som Tam offers Thai fusion cuisine under $20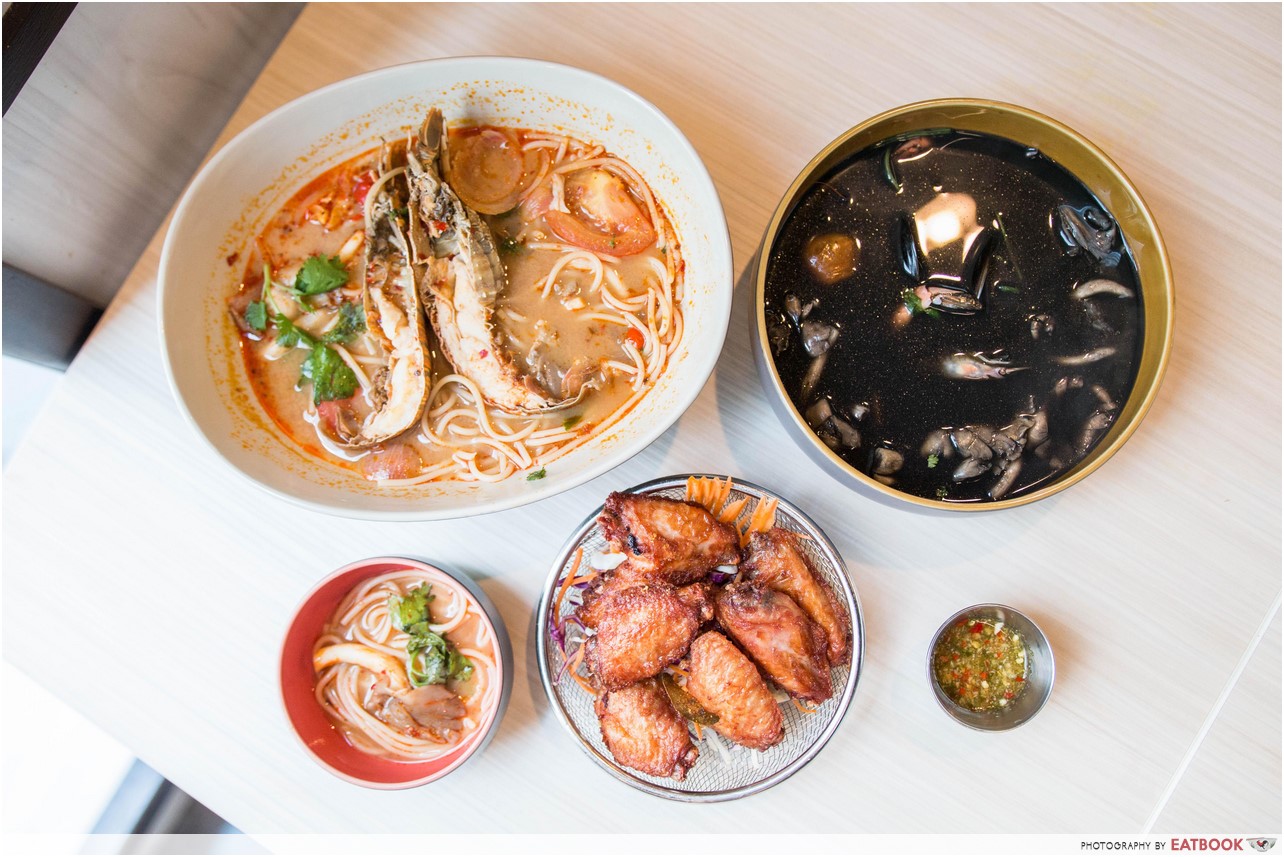 The spices. The strong flavours. And maybe, even the appetite-whetting sourness you get in Thai cuisine is what gets people hooked on it. Our sunny island is no short of Thai eateries and with the ever soaring demand for Thai food, they're not going away anytime soon.
Having just visited Thailand and gorging on the food there, my hopes were high as I walked into Som Tam – a restaurant serving Thai fusion dishes tucked away at the back of the eighth floor at Orchard Central. I was looking for familiar Thai flavours with a twist.
Food at Som Tam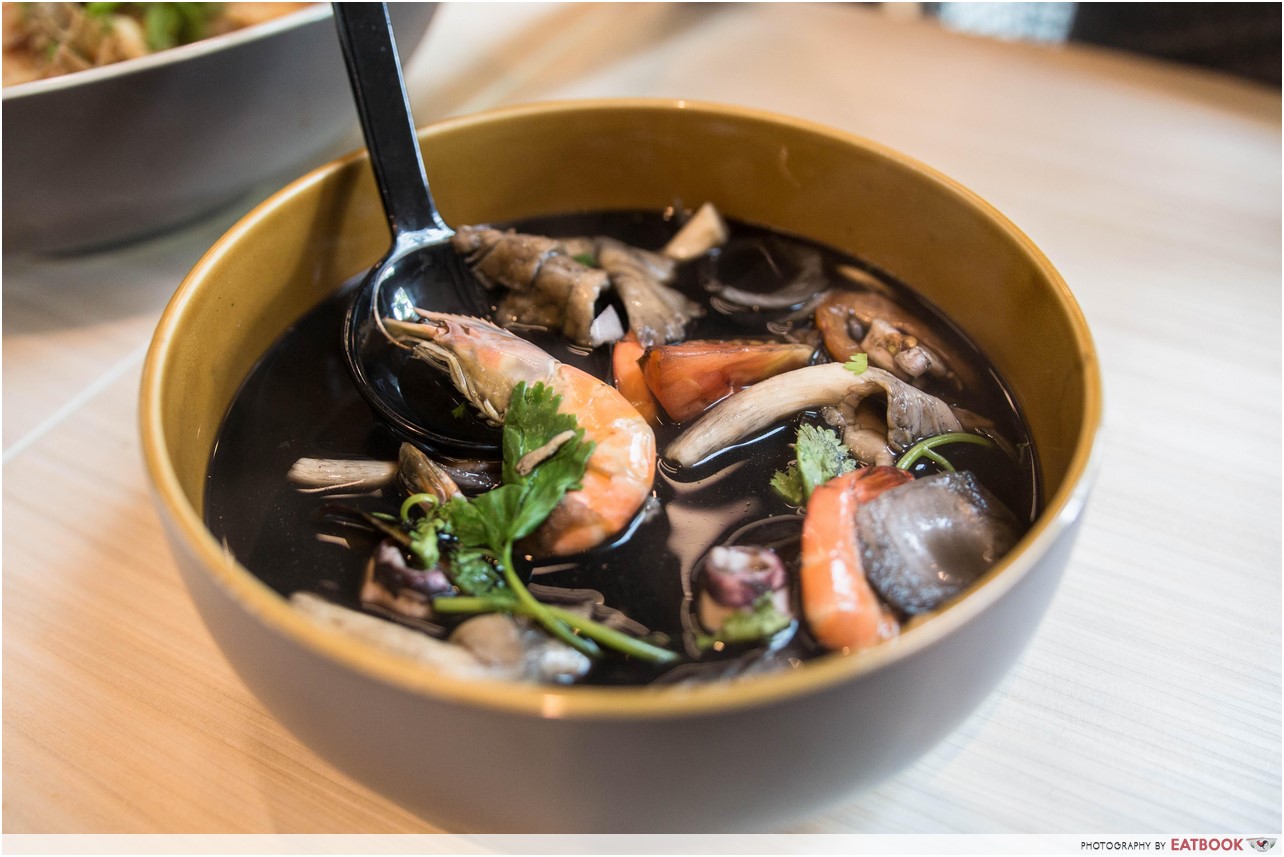 I never miss out on tom yum whenever I have a Thai feast, and that day was no exception. Tom Yum "Black" ($16.80++) stood out to me on the menu, and true enough, the dish lived up to its name. Squid ink was used to colour the broth, and I couldn't help but feel that this would be a gimmicky, 'for the 'gram' dish.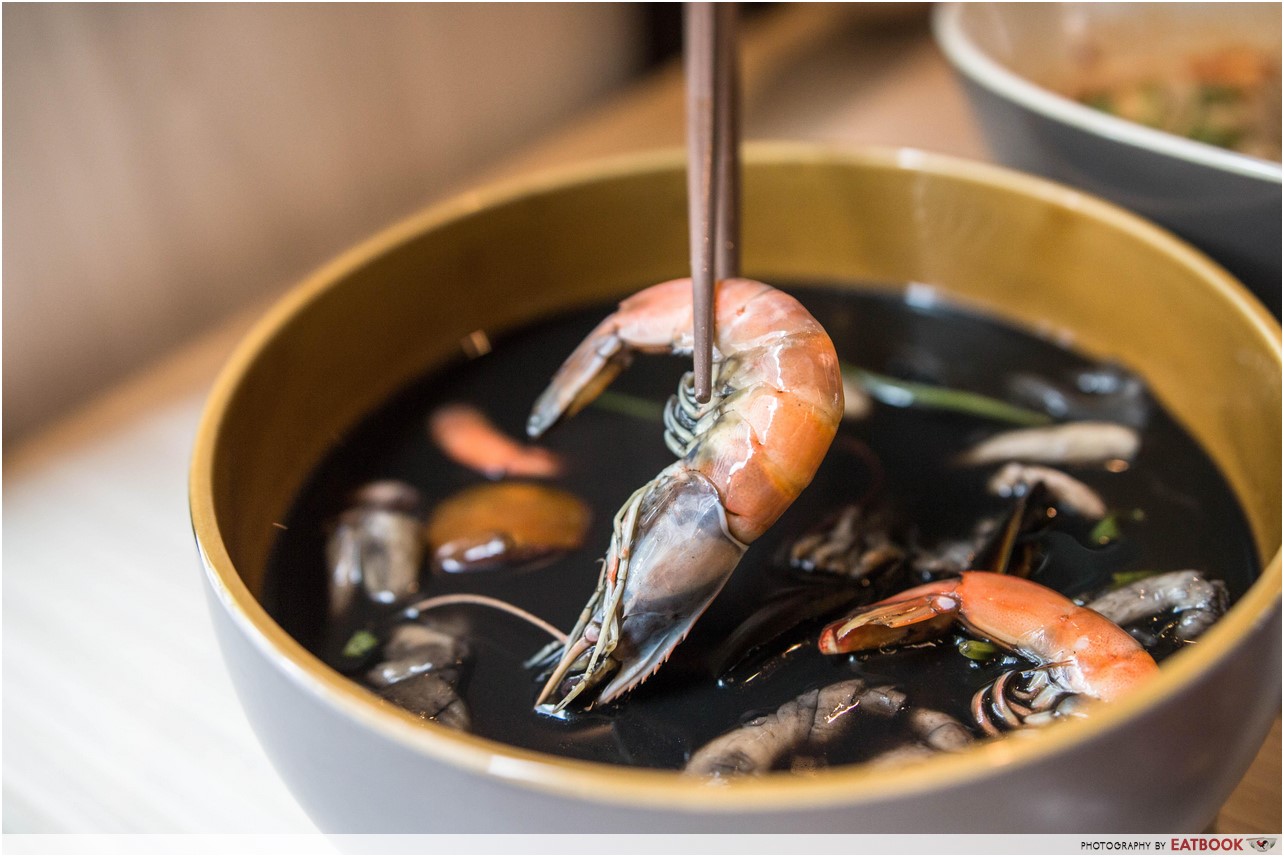 In the bowl, you get an assortment of seafood including prawns, squid, and mussels, as well as mushrooms and tomatoes. I took a sip of the soup and the first flavour that came through was a slight sourness from lime, followed by lightly savoury soup. I couldn't taste the seafood in the soup, nor the refreshing lemongrass flavour you'd find in most tom yum soups.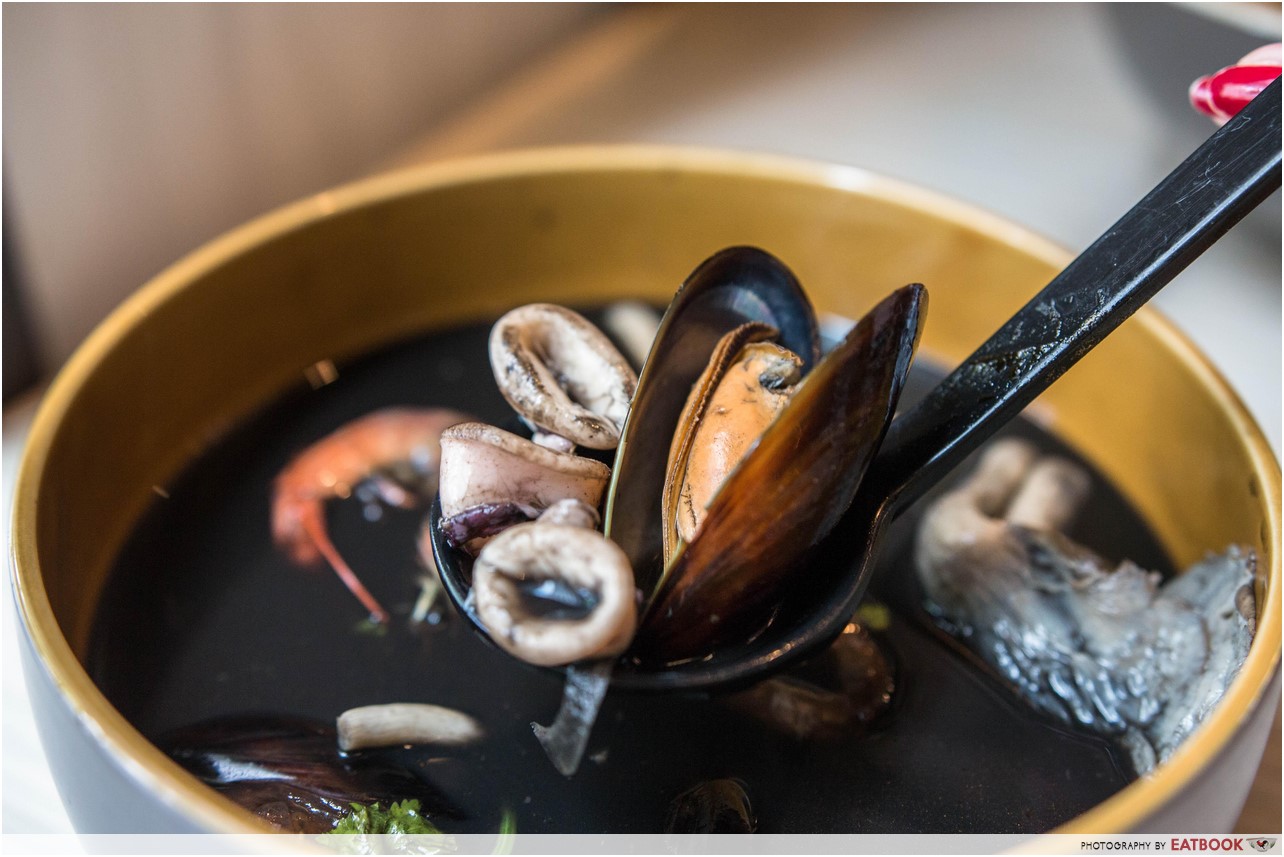 While the mushrooms fared well – they were juicy pieces that soaked up the broth – the seafood didn't impress. The prawns didn't have that crisp texture, nor sweetness in its flesh, and the pieces of squid were overly chewy with a slight fishy smell to them. But not all was lost – the mussels were plump and succulent, with the saddest part being that there were only two of them.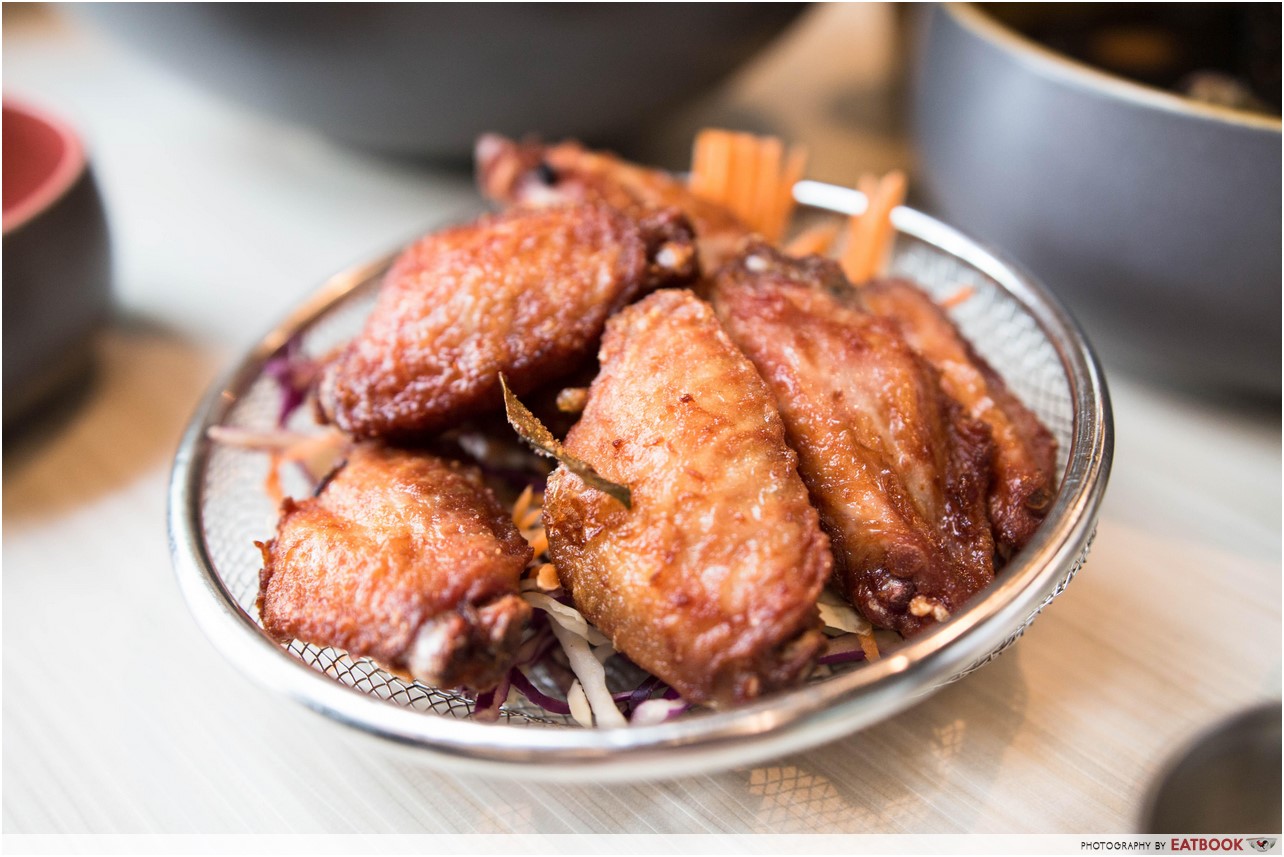 These Tom Yum Chicken Wings ($9.80++) arrived armed with the heavenly aroma of freshly fried chicken. We dove into them the second we were done snapping photos. The chefs must've marinated the wings for a long time because every morsel of flesh bore flavour.
But here's the downside: there was barely any taste of tom yum. You could get a hint of it if you concentrated really hard, but besides that, the strength of the tom yum flavour was as invisible as that kid in class who's rarely at his seat.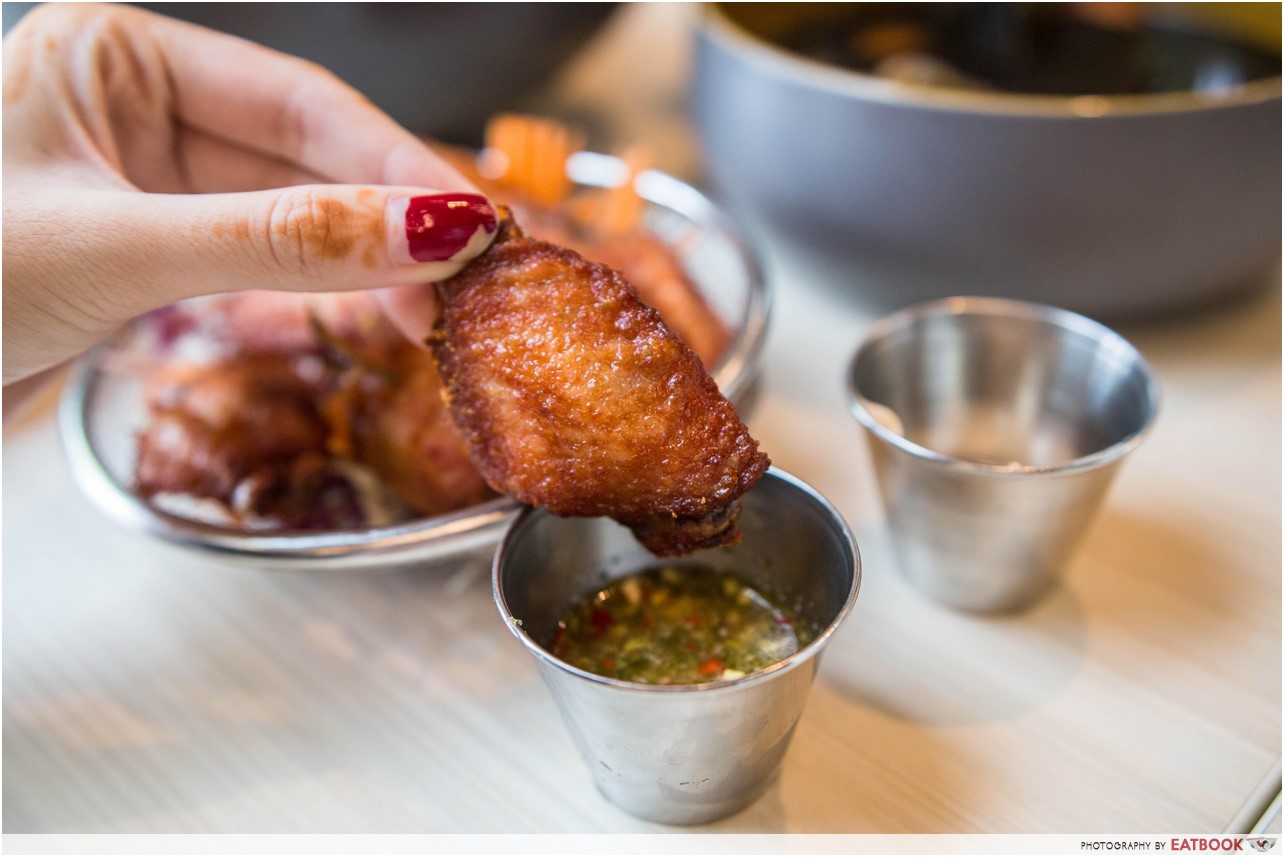 The chicken wings came with a dipping sauce that was a mix of fish sauce, minced garlic, and various types of chilli. Those who enjoy spicy food should dip the chicken wings in to mix things up and add a little heat.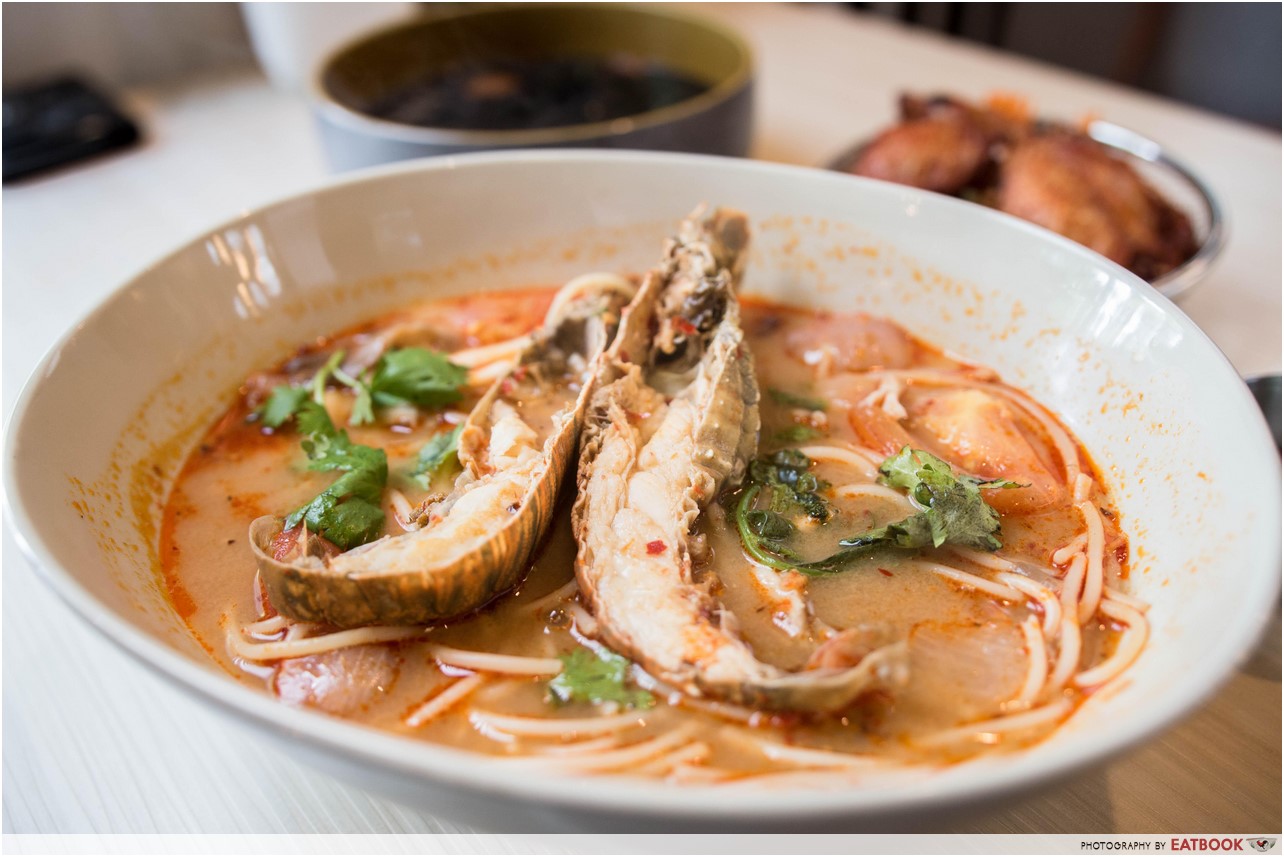 Tom Yum Soup Pasta King ($16.80++) was the most obvious fusion dish out of everything we tried. You can opt between clear or red tom yum, and we went for the latter.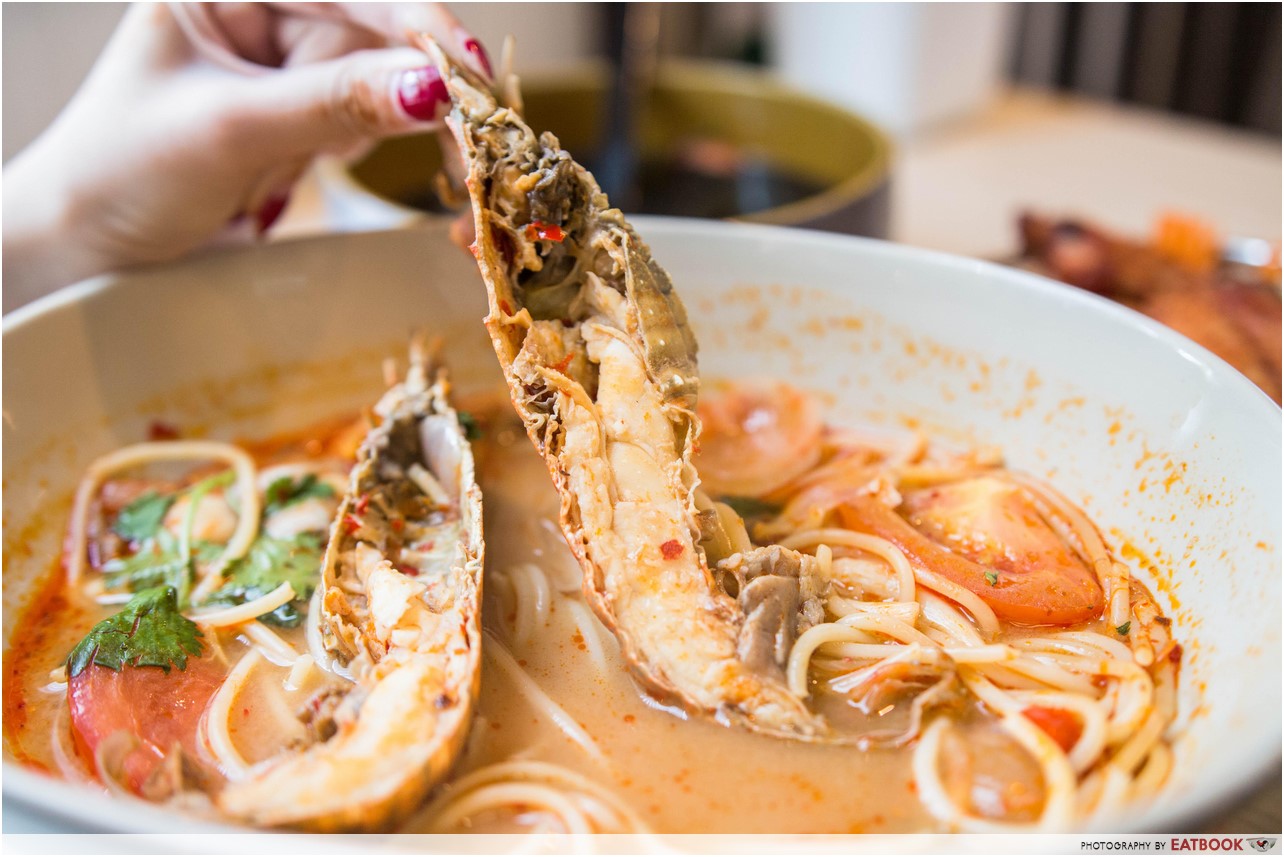 Placed on top of a bed of spaghetti were two halves of crayfish. Again, the seafood wasn't fresh, and had a slightly mushy texture around the sides. Still, the amount of meat was substantial, and bore a strong taste of tom yum.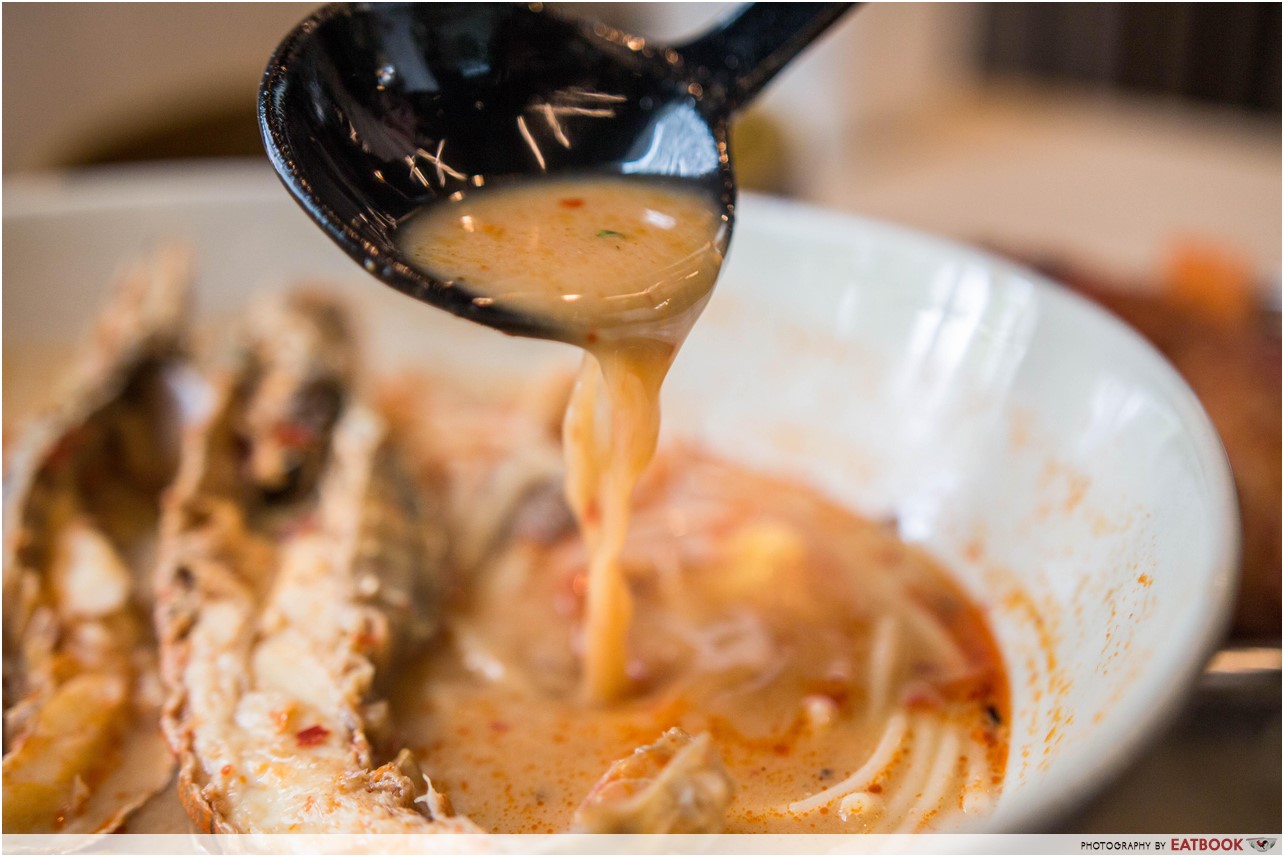 Since we opted for red tom yum, chilli oil and milk were added to the soup, resulting in a creamy and less acidic broth. This broth did not have a strong lemongrass flavour either, but we preferred it to the first dish for its well-balanced flavours. The same could not be said for the pasta in the dish, which could have been cooked a tad less. They also didn't go well with the broth, and it felt as if they were there just for the sake of the fusion element.
Ambience at Som Tam
While we were there, Thai songs were played throughout, but it didn't seem to blend in with the sleek modern furniture. Grab the tables beside the tall windows for better food photos – and selfies – or choose the ones at the back for a little more privacy.
The verdict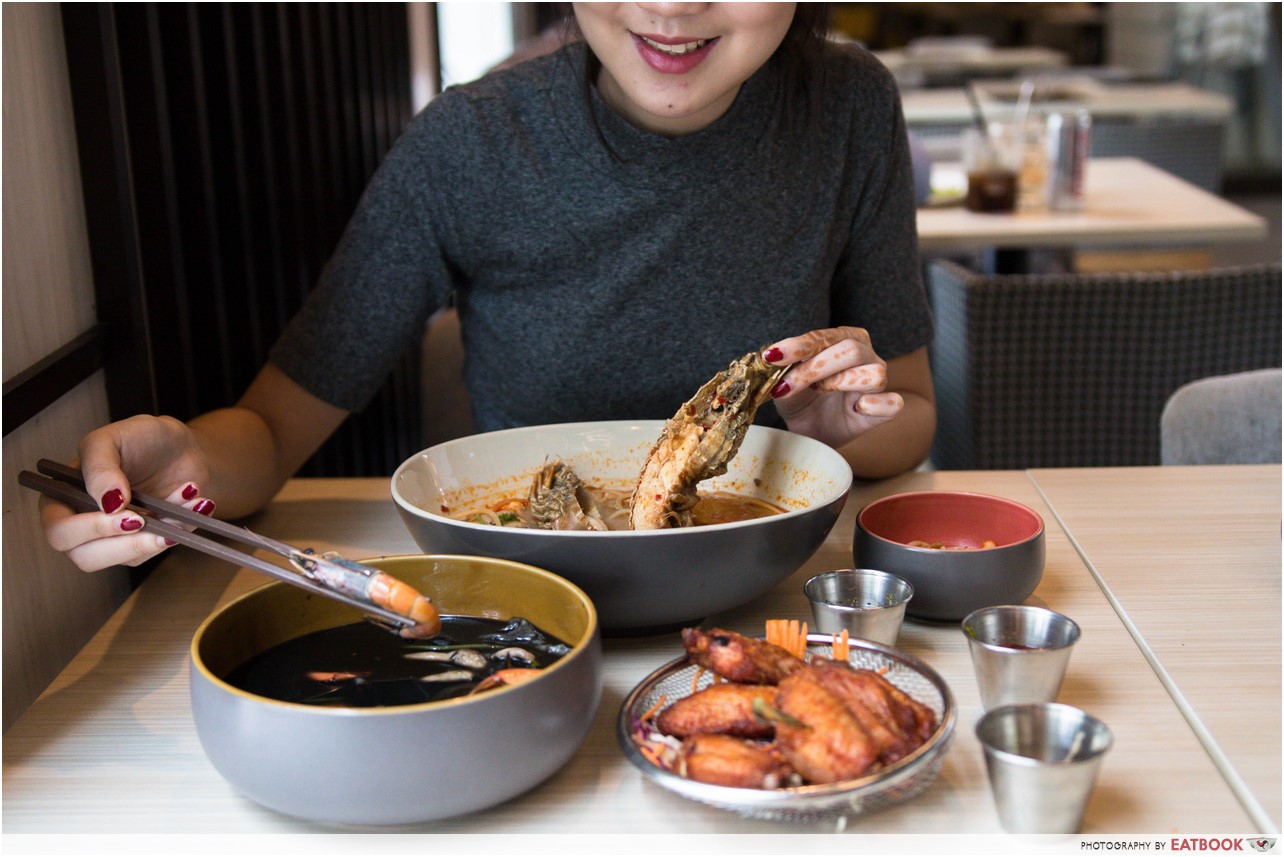 For me, the fusion concept didn't seem to work for Som Tam. All of the dishes I tried could do with a few more tweaks, and the fusion elements could've been stronger. If you want to try Thai fusion dishes but aren't ready for anything intense yet, Som Tam would be the place. For more Thai food, check out these affordable Thai food places around Singapore, or Tomyum Mama's claypot tom yum!
Address: 181 Orchard Road, #08-13, Orchard Central, Singapore 238896
Opening hours: Mon-Thur 11:30am to 3pm, 5:30pm to 10pm, Fri-Sun 11:30am to 10pm
Tel: 6238 6872
Website
Som Tam is not a halal eatery.
This is an independent review by Eatbook.sg.
Summary
Pros
- Convenient location
Cons
- Food was average
- Seafood used weren't fresh
Recommended Dishes: Tom Yum Chicken Wings ($9.80++)
Operating Hours:
Monday - Thursday 11:30am to 3pm, 5:30pm to 10pm
Friday - Sunday 11:30am to 10pm
Tel:
6238 6872
Address: 181 Orchard Road, #08-13, Orchard Central, Singapore 238896