1-for-1 creme brulee soft serve at Icenoie Hokkaido
Update: Icenoie Hokkaido is no longer at City Square Mall.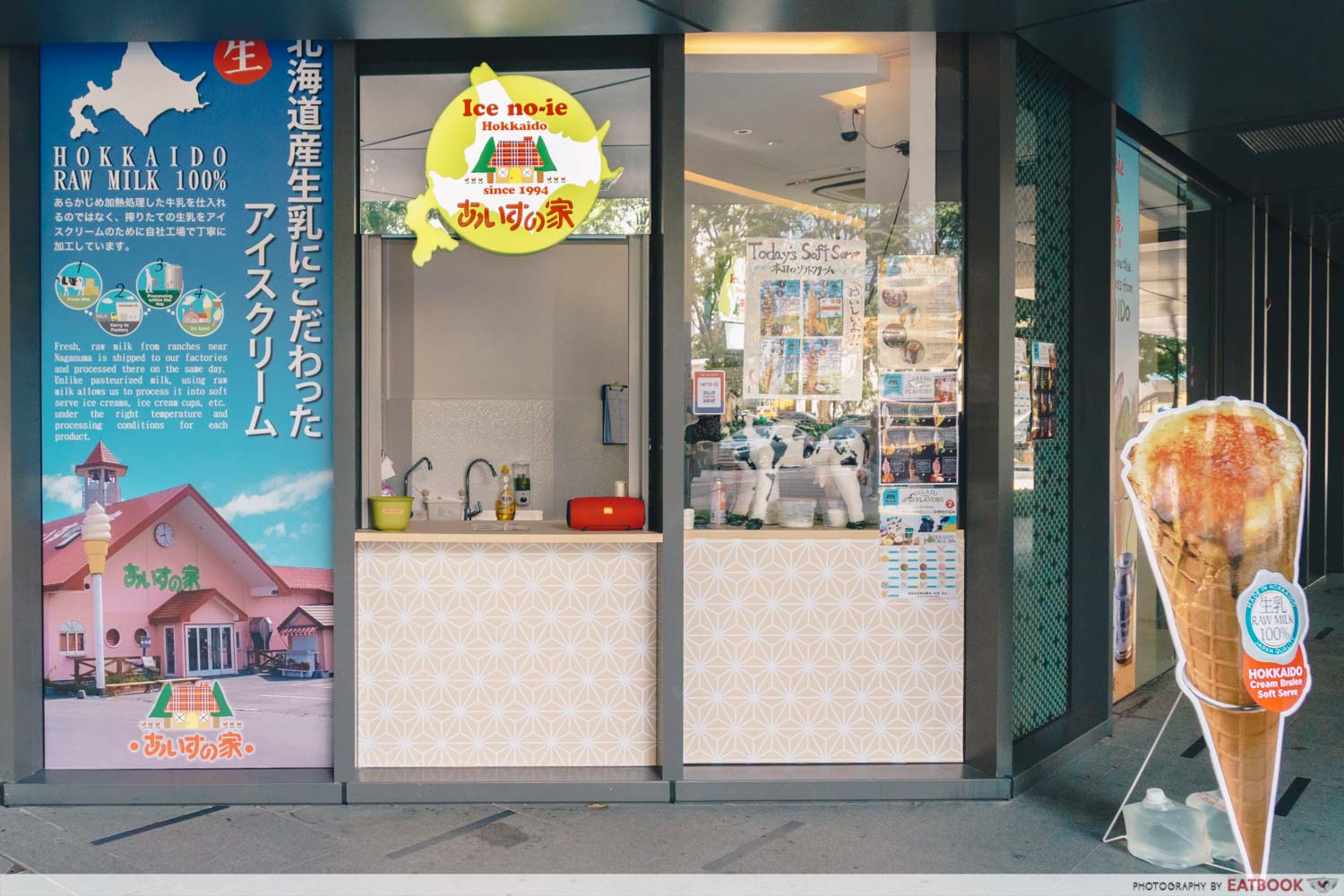 With all the hotpot and buffet 1-for-1 deals popping up recently, it's about time we saw some sweet deals on desserts as well. Fortunately for us, we can now complete a full meal of discounted food—dessert included—with the 1-for-1 creme brulee soft serve and $2 gelato and soft serve cup deals at Icenoie Hokkaido, from now till 5 April 2020.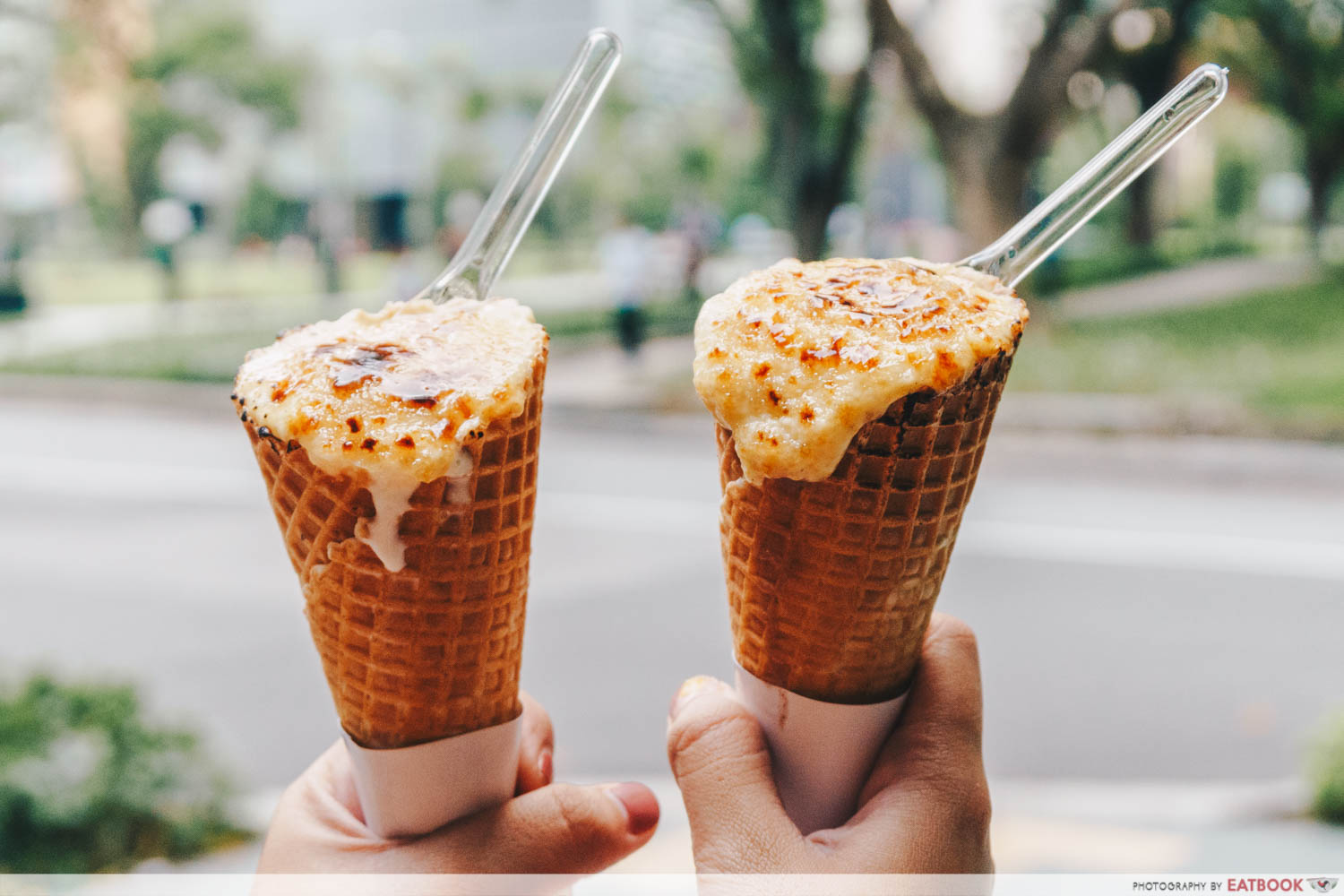 The eye-catching Creme Brulee Soft Serve (U.P. $8) from Icenoie Hokkaido features a creamy soft serve made from Hokkaido milk, a thick layer of custard, and a caramelised sugar layer atop. These three decadent components are stacked in a cone and torched right before serving, so you get the warm, crackly sugar layer along with the cold, milky ice cream below. 
10 Dessert Spots In Town And CBD With 1-For-1 Acai, Gula Melaka Cake And More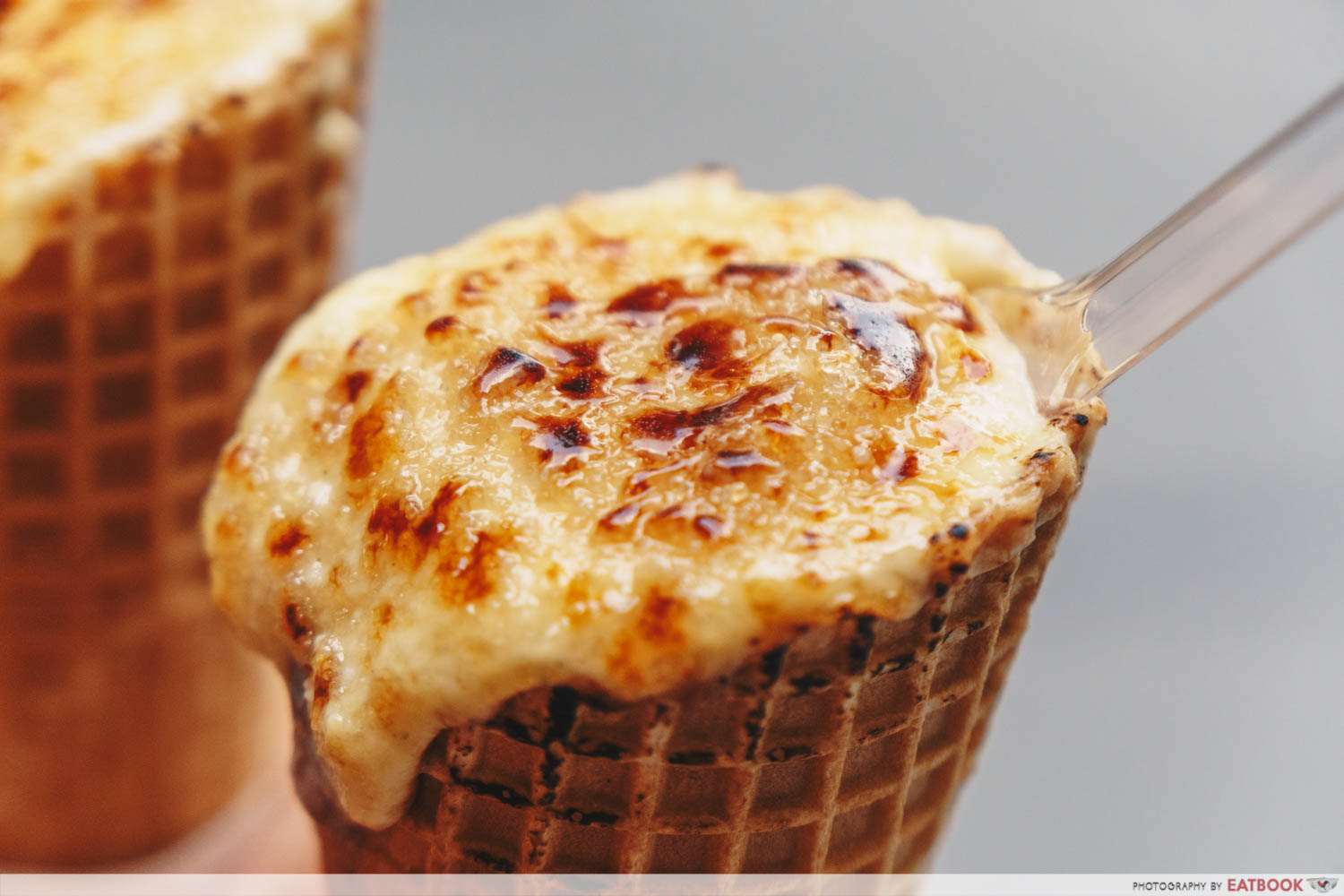 From now till 5 April 2020, bring a friend along to enjoy this sweet and smoky pairing at only half price each. Other than the original Hokkaido milk flavour, you can also choose from a variety of soft serve flavours such as Rich Milk and Chocolate, along with other novel flavours including Yubari Melon, Red Wine, and Matcha.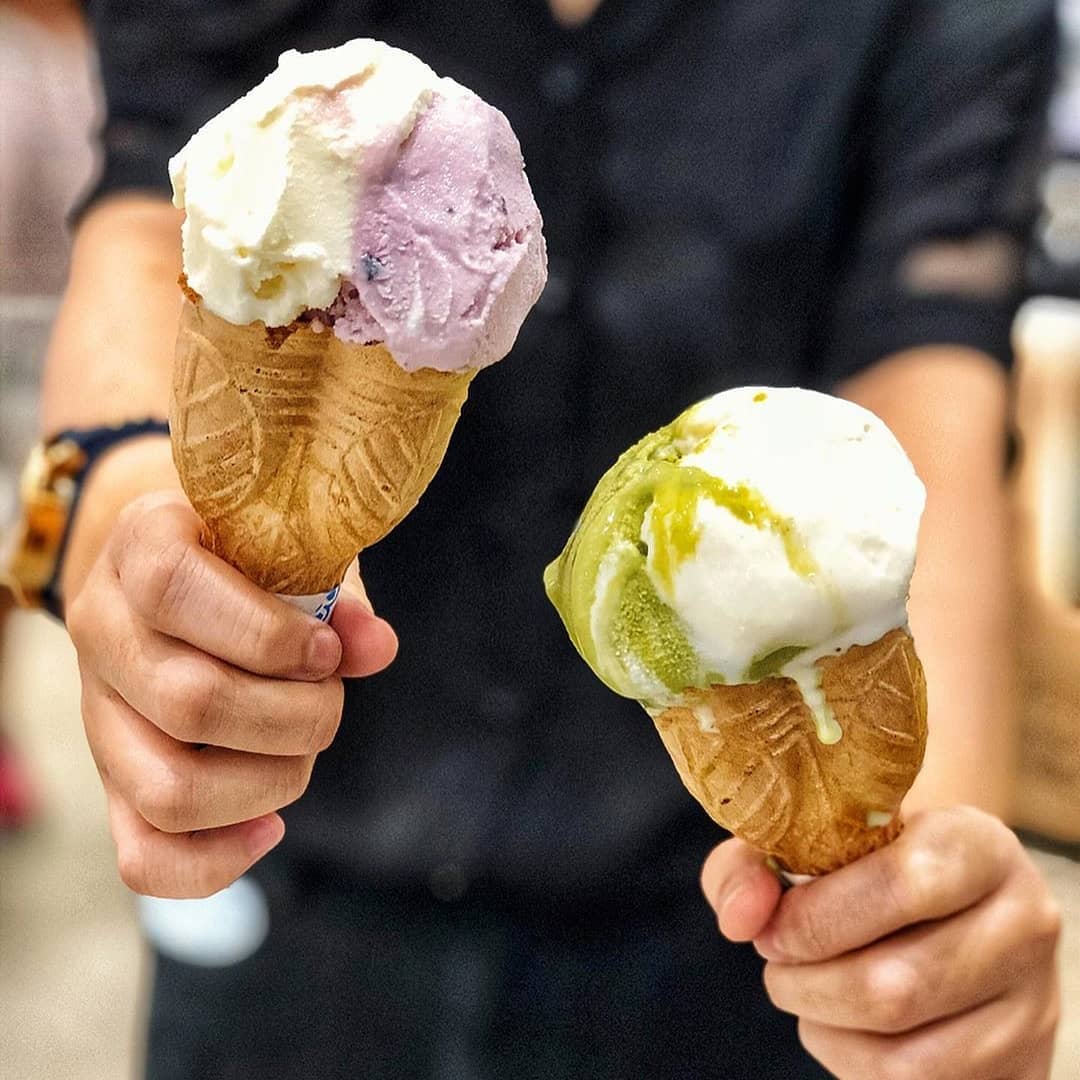 Image credit: @icenoiehokkaido.sg
If their best-selling crème brûlée soft serve doesn't catch your fancy, the ice cream shop is also running 1-for-1 deals on their regular Soft Serve (U.P. $6) and Gelato (U.P. $5.50). These are also made from premium raw Hokkaido milk flown in from Japan. 
For their multi-coloured gelato, you'll get to pair up unique flavours in a double-scoop cup or cone. The range of gelato flavours include some classic ones such as Fresh Milk and Golden Vanilla, among more unique picks such as Tokachi Azuki, Cream Cheese, and Okhotsk Salt.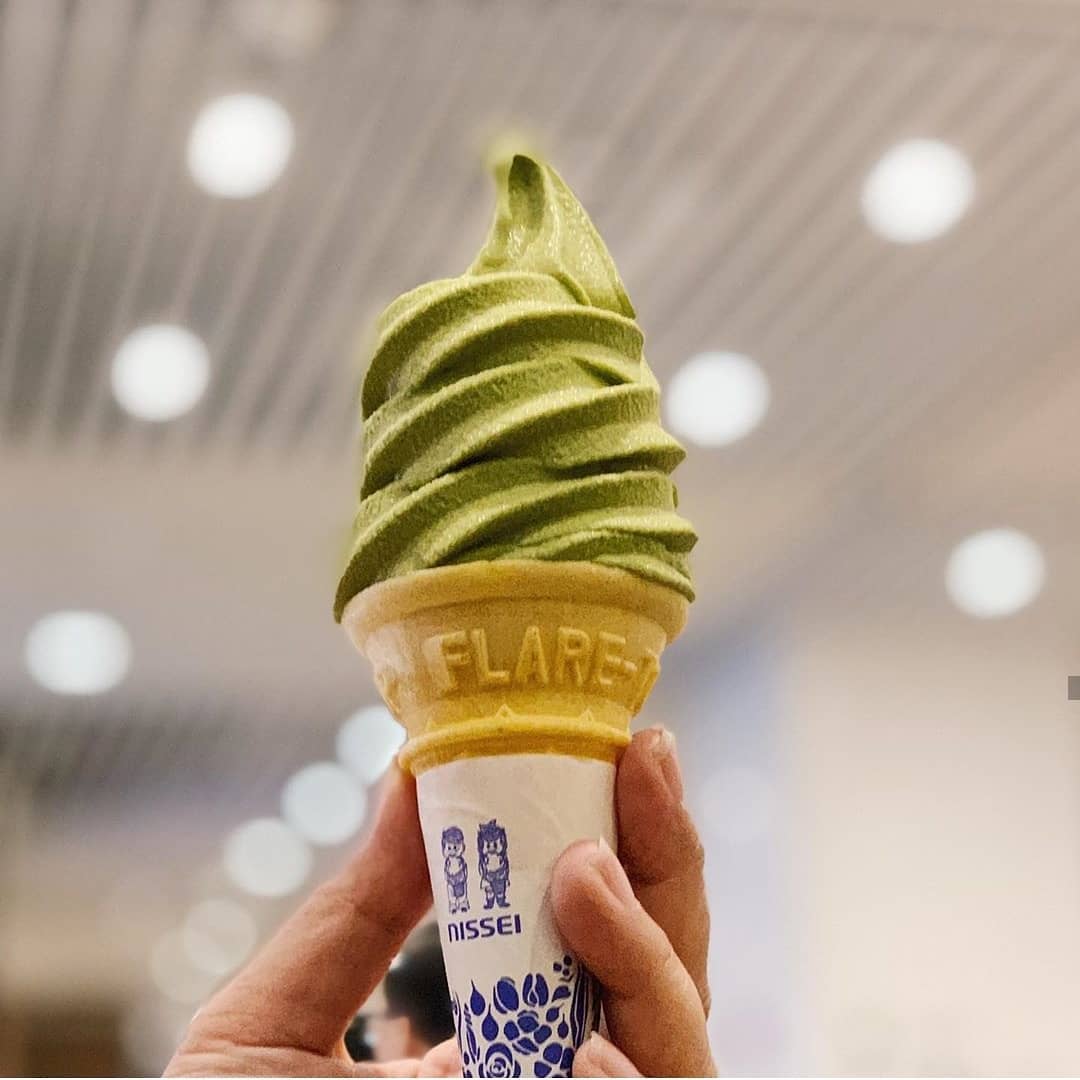 Image credit: @icenoiehokkaido.sg
If you're a pro at playing scissors-paper-stone, or are just plain lucky, try your hand at the game with a store employee and enjoy their Soft Serve or Gelato cup at only $2 when you win!
You can find these ice cream deals at the Icenoie Hokkaido outlets at City Square Mall, Carlton City Hotel, and Jewel Changi Airport. Be sure to head down quickly before queues form, or before your favourite flavours are sold out!
Read our full review of the outlet at Icenoie Hokkaido Carlton City, Nagunuma Ice Co. Alternatively, check out the offers for 1-for-1 Häagen-Dazs double scoop or free Ben and Jerry's Pint Slice for more sweet deals. 
Naganuma Ice Co Review: Famous Hokkaido Creme Brulee Soft Serve At Tanjong Pagar