A Bite of Joy makes popular matcha bake boxes 
Like many other home bakers, A Bite of Joy began with piano teacher Cynthia Zhao's love for baking.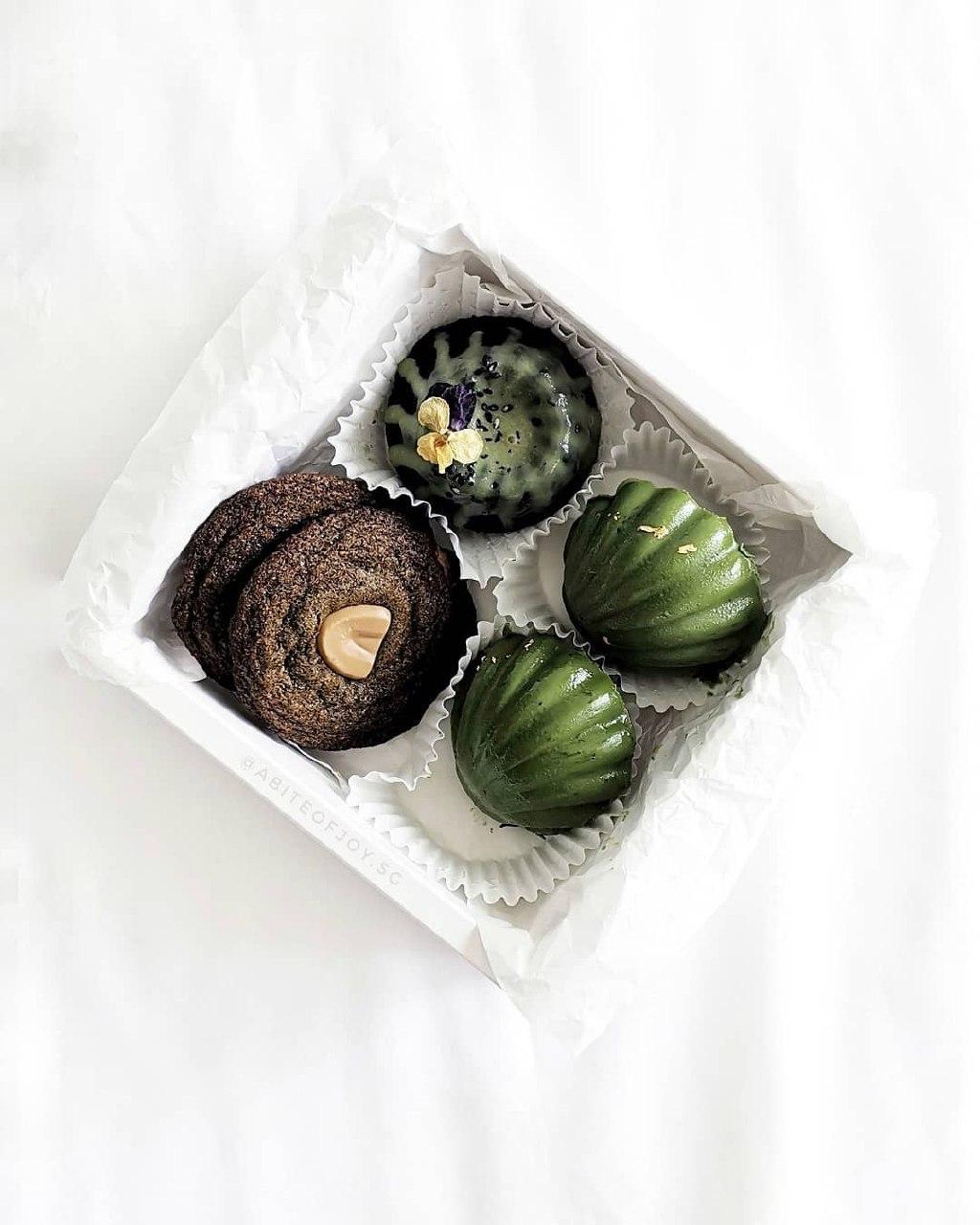 Image credit: @abiteofjoy.sg
Having started in 2019, the home baker really gained traction during the Circuit Breaker period thanks to her Matcha Box ($25), a bake box full of matcha treats that have gained its own cult following. The second batch, for instance, sold out in 10 minutes.
Each Matcha Box comes with three desserts, each a different matcha confection. Matcha lovers will love that A Bite of Joy's desserts are made with premium matcha powder from Matchafanatik that's specially imported from Japan.
26 Dessert Box Delivery Services For Beautiful Baked Goods From Home Bakers
There are no slots for any matcha boxes in September, but here are past favourites that you can expect from their next drop: Matcha Madeleines, Brown Butter Dulcey Matcha Cookies and a Goma Matcha Mini Bundt Cake.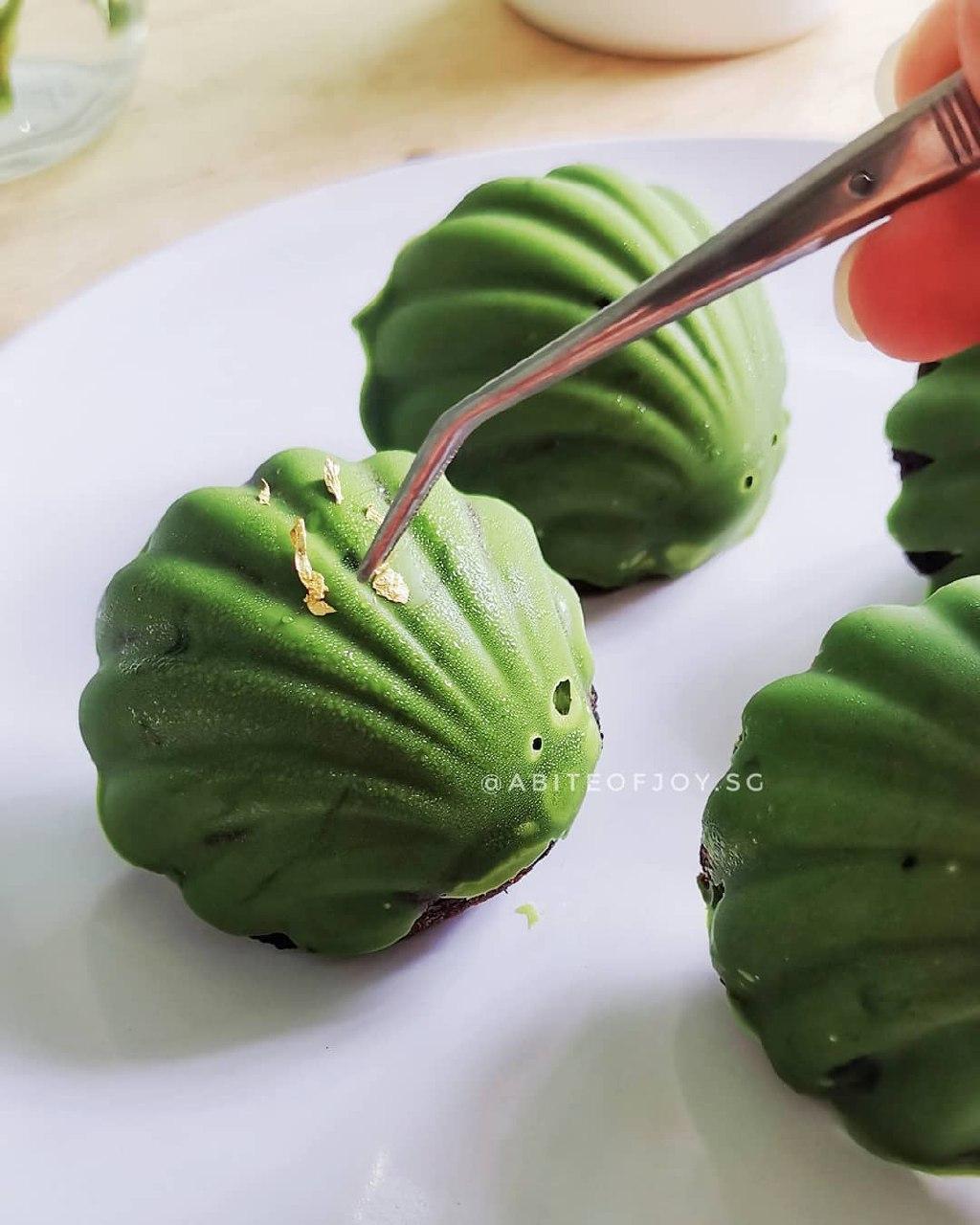 Image credit: @abiteofjoy.sg
Each Matcha Madeleine is glazed with green tea and finished with an edible gold leaf. To add texture and an extra intensity of flavour, the dainty cake is also speckled with cacao nibs.
The Brown Butter Dulcey Matcha Cookies, on the other hand, come with Valrhona's Dulcey chocolate ─ a caramelised white chocolate.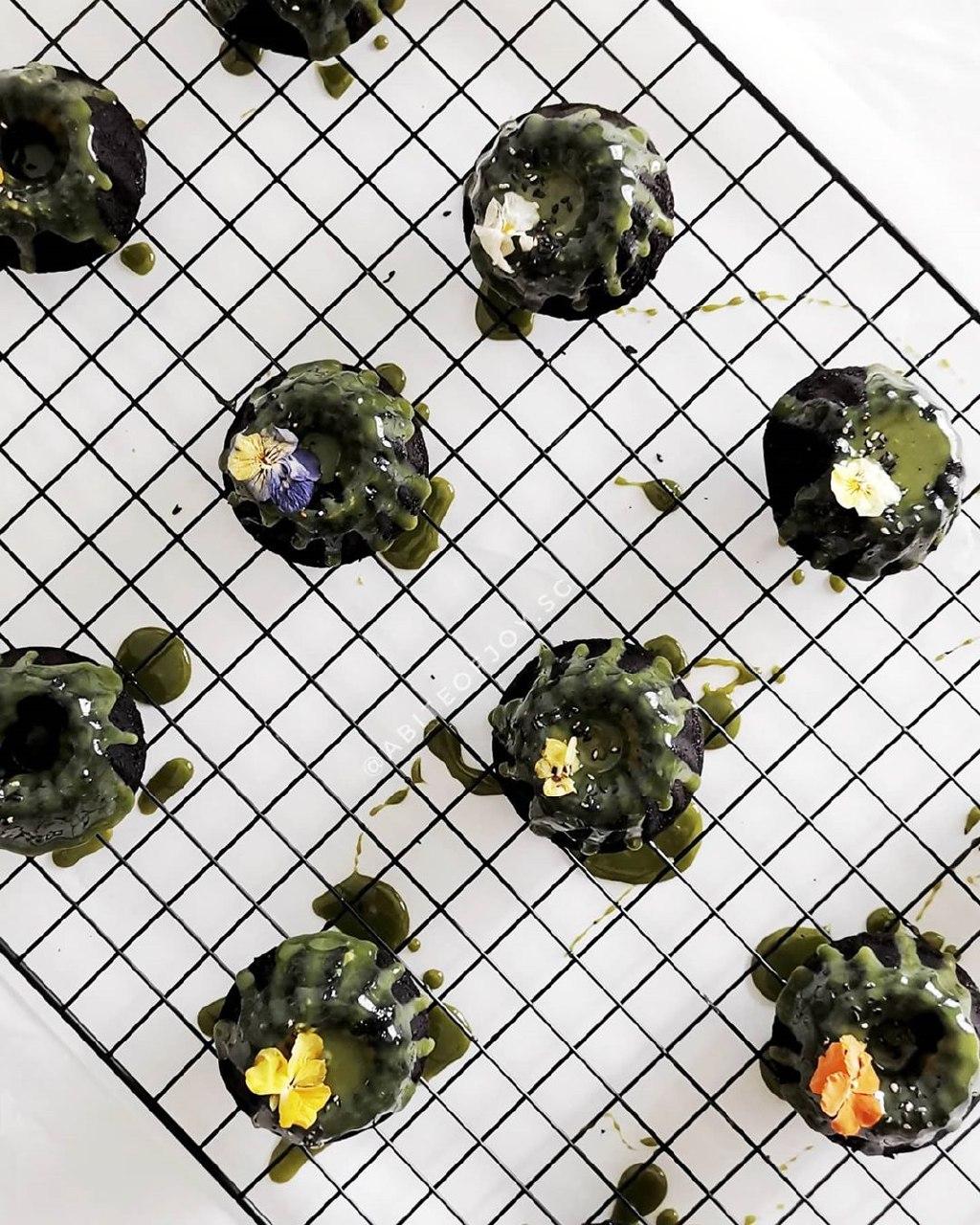 Image credit: @abiteofjoy.sg
An earthy goma (black sesame) cake pairs with a matcha drizzle in the Goma Matcha Mini Bundt Cake, decorated with edible pansies. This dessert is Cynthia's favourite, and she describes the flowers as adding a light floral taste to the cake.
While primarily matcha-centric, we like how the Matcha Box plays around with different flavour pairings that harmonise with the green tea powder.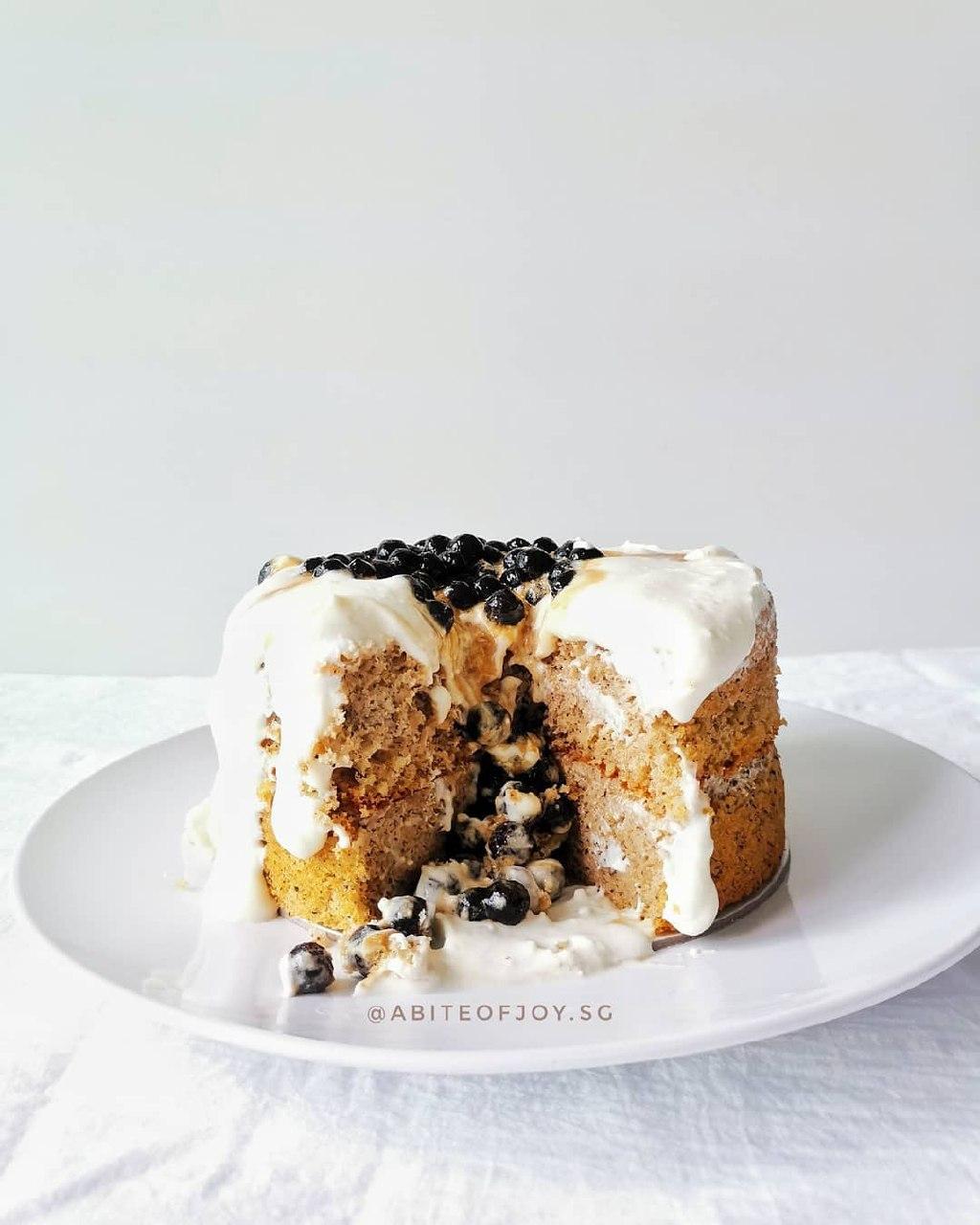 Image credit: @abiteofjoy.sg
We are also intrigued by the Boba Cake ($45) at A Bite of Joy, another tea-based bake of Earl Grey, layered with Earl Grey custard and topped with cheese foam and boba.
For major matcha fans looking to satisfy their sweet tooth, A Bite of Joy is definitely a home baker to check out, though it takes a bit of speed to get your hands on a box. Pro tip: follow A Bite of Joy on Instagram to find out when bakesale dates are released for the month ─ based on past bakesales, we think this will be at 8pm on 30 September 2020 for the October drop, and at the end of every subsequent month. Do note that Matcha Boxes are only available at the bakesales, unlike the Boba cake.
Keep an eye out because Cynthia will also be opening up slots just for Brookies ($25 for a box of 10) too!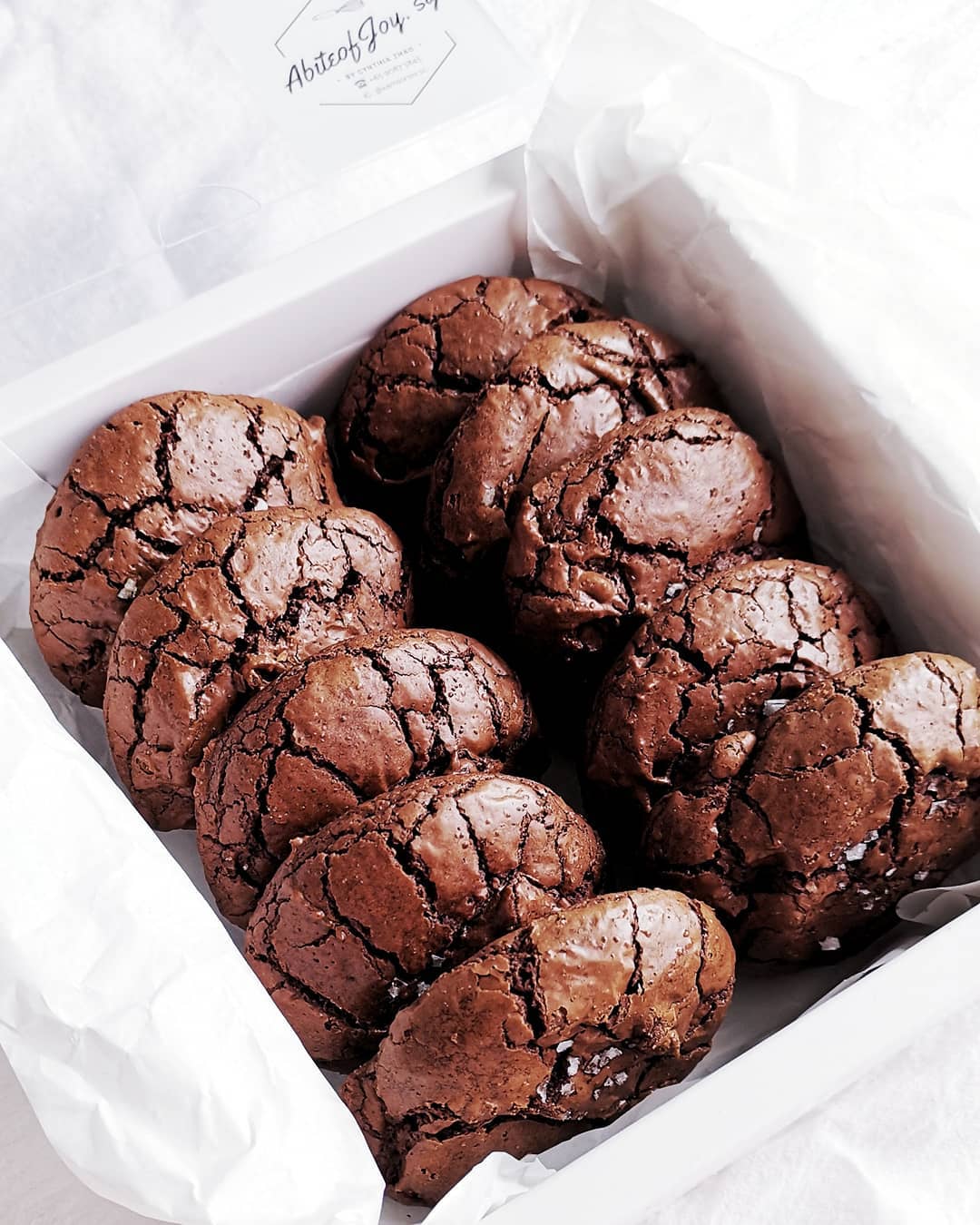 Image credit: @abiteofjoy.sg
25 Home Bakers Selling Unique Bakes With Matcha Chiffon Cake, Pineapple Tarts, Choux Pastries And More
Check out our round-up of home bakers with unique offerings, or send some dessert boxes to your loved ones today with our guide.