Fresh bagels at Able Bagel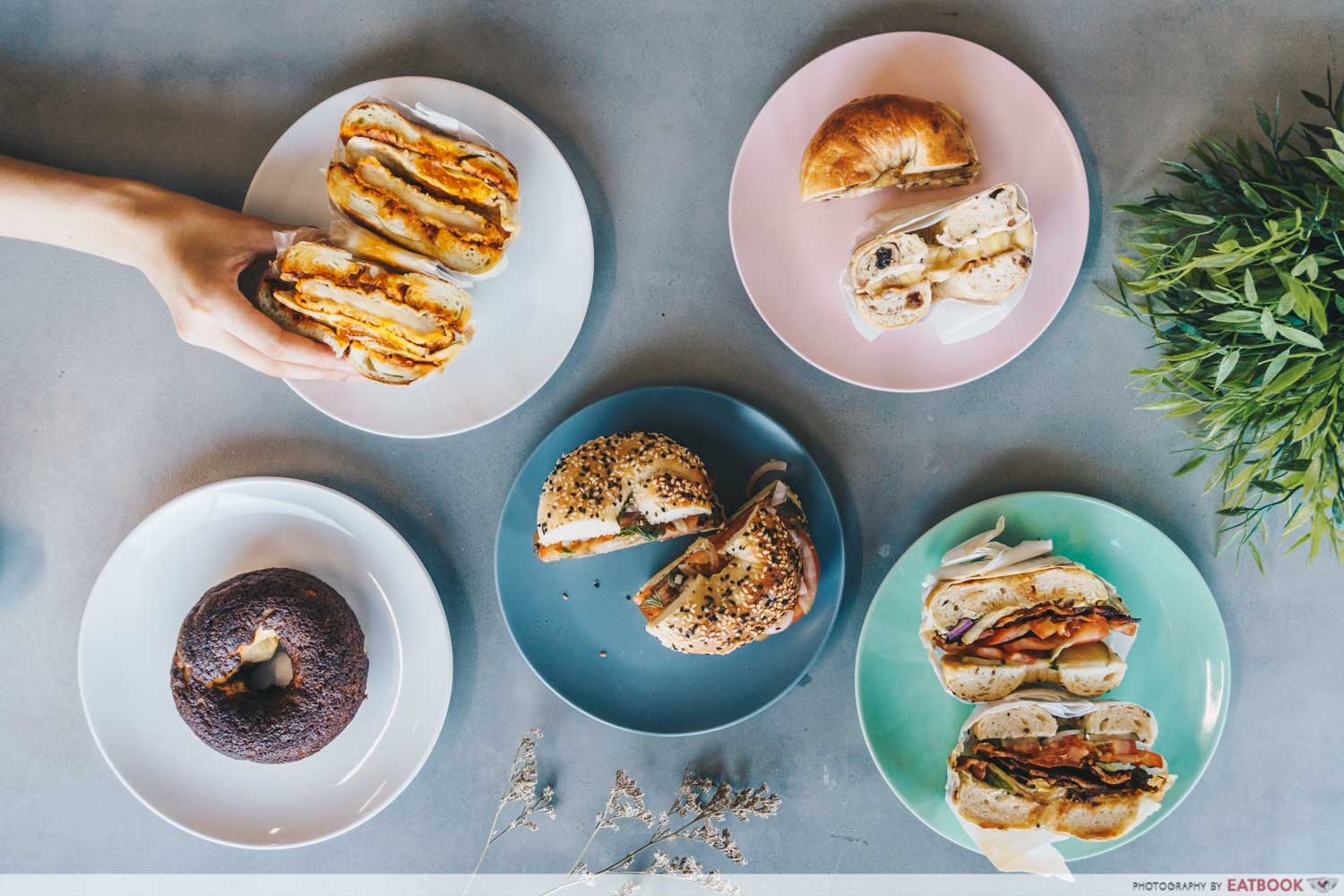 While most of us used to get our fix of fresh bagels from Two Man Bagel House, more eateries have begun bringing in their own version of this baked treat. In comes Able Bagel, a home bakery that gives their roll-with-a-hole a local twist in adventurous flavours such as nasi lemak and more.
Two Men Bagel House 2.0 Review: Smoked Meat Bagel Sandwiches With Spiced Ribs
This Instagram-based home 'bagelry'—a term coined from the words 'bagel' and 'bakery'—was opened back in April during the Circuit Breaker. They may be a new and budding business, but they have recently gained physical traction with a pop-up at the cocktail bar, Jekyll And Hyde. Additionally, they frequently donate a portion of their earnings to different social causes, such as the support for migrant workers most recently.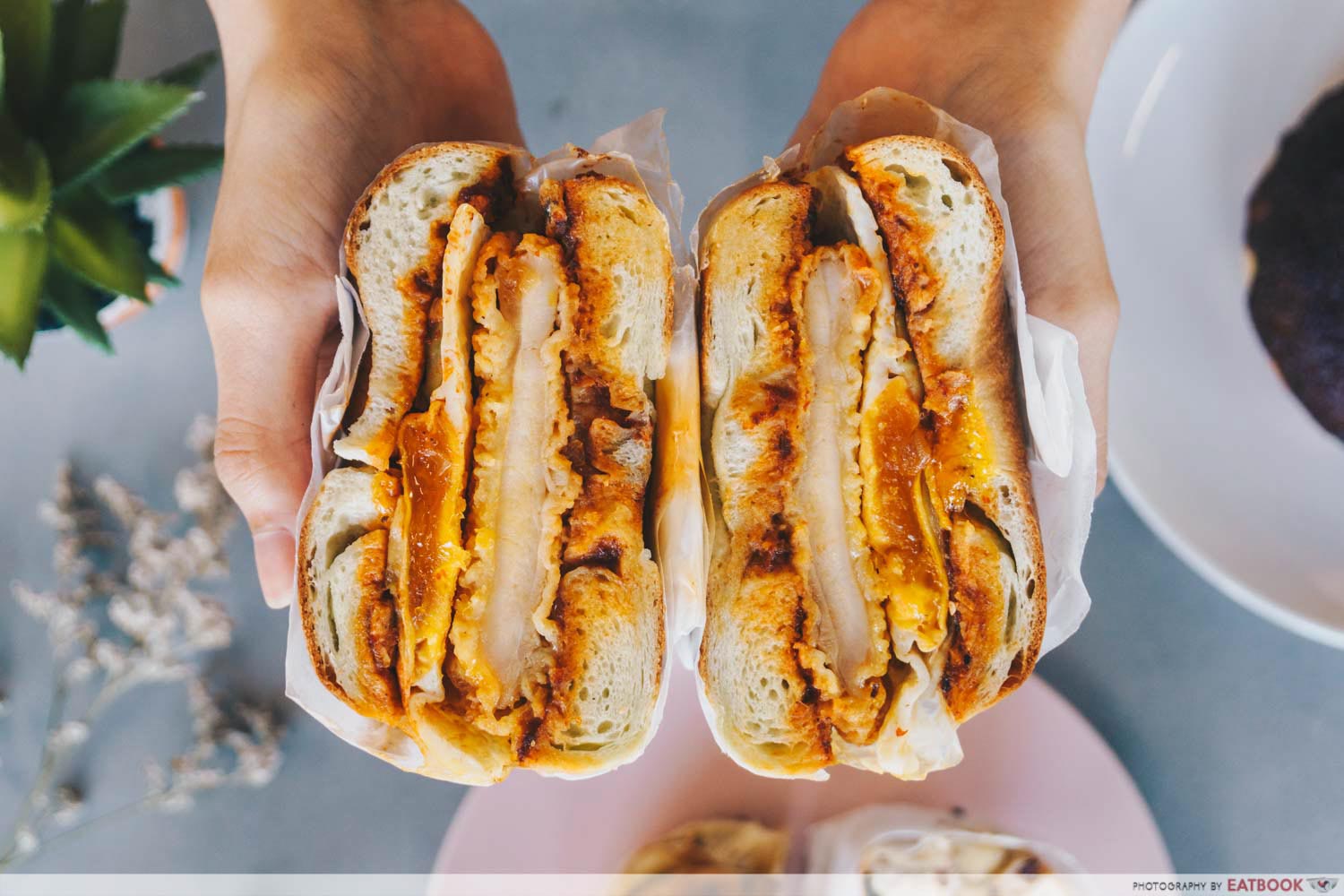 I wasn't quite sure what to expect when I dug into the nasi lemak-inspired Ahh Lemak ($14) but as the familiar earthiness from the sweet and spicy sambal chilli hit me, I was glad to have given this unique bagel a try. Expect a slab of tender fried chicken, crunchy cucumbers, ikan bilis, and egg sandwiched between sweet, chewy coconut bagels. If you remember McDonald's seasonal nasi lemak burger, the Ahh Lemak tastes pretty similar to that.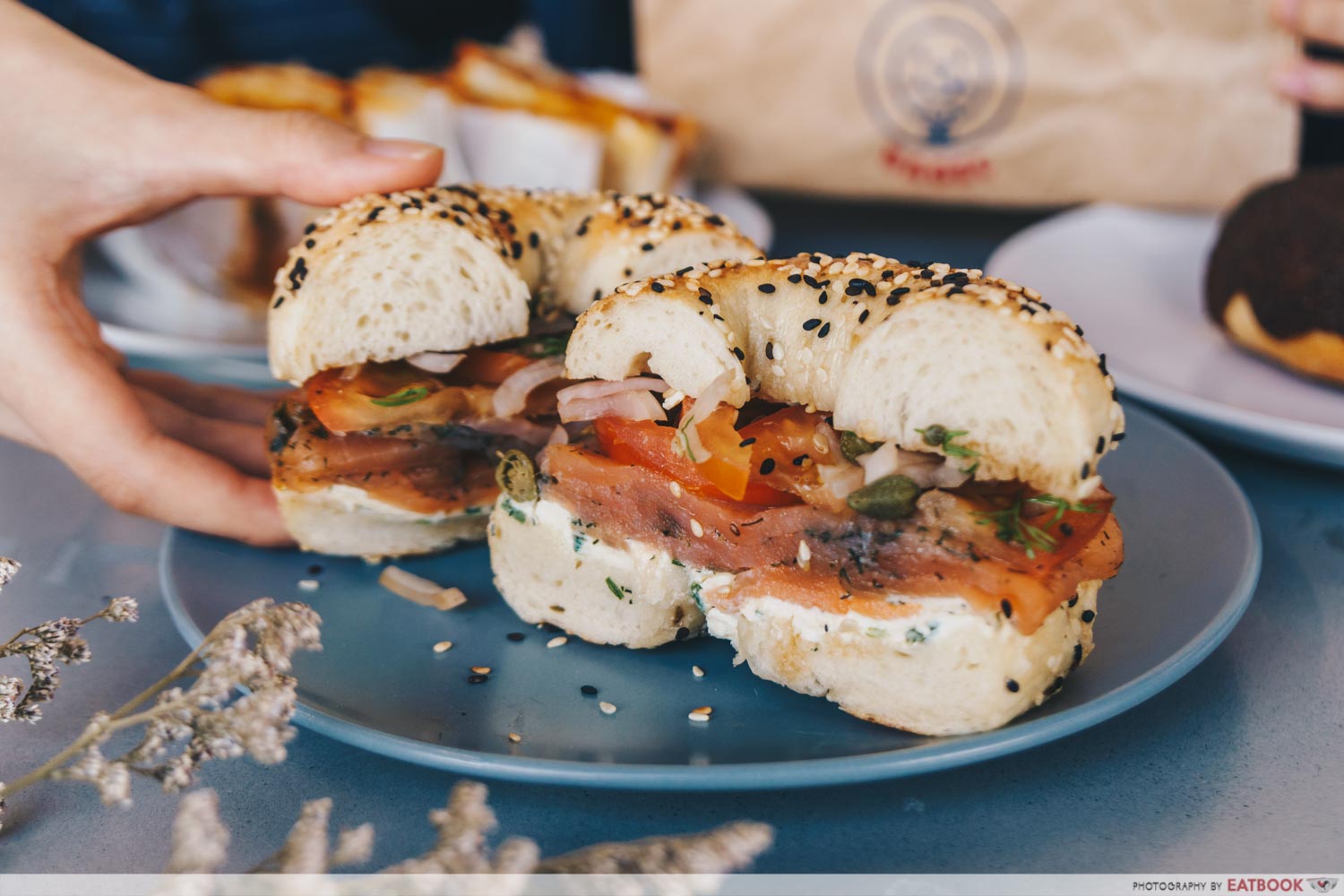 If you aren't that adventurous, the Love You Lox! <3 ($15) is a more typical salmon bagel. This chunky bagel packs soft cured salmon along with tangy scallion spread, finished with some greens for a splash of freshness. I personally liked this hearty pick-me-up best, especially with its sesame bagel, which gave nutty, savoury notes.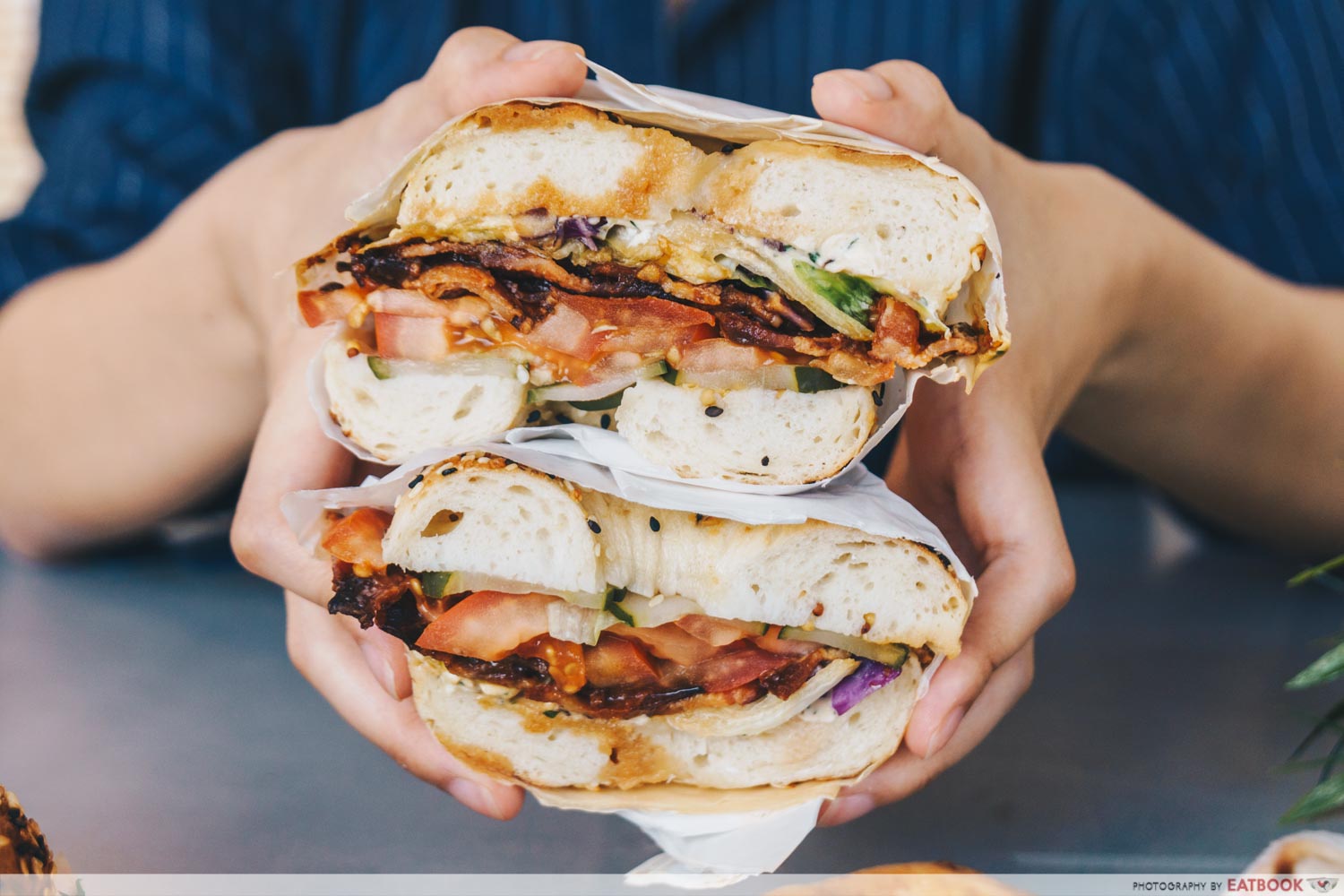 Switch up your proteins with the Bacon Babe ($13), which stars juicy and well-crisped bacon with a hint of smokiness. The savoury bacon paired well with the zesty wholegrain mustard and the creamy garlic herb schmear slathered generously on my bagel.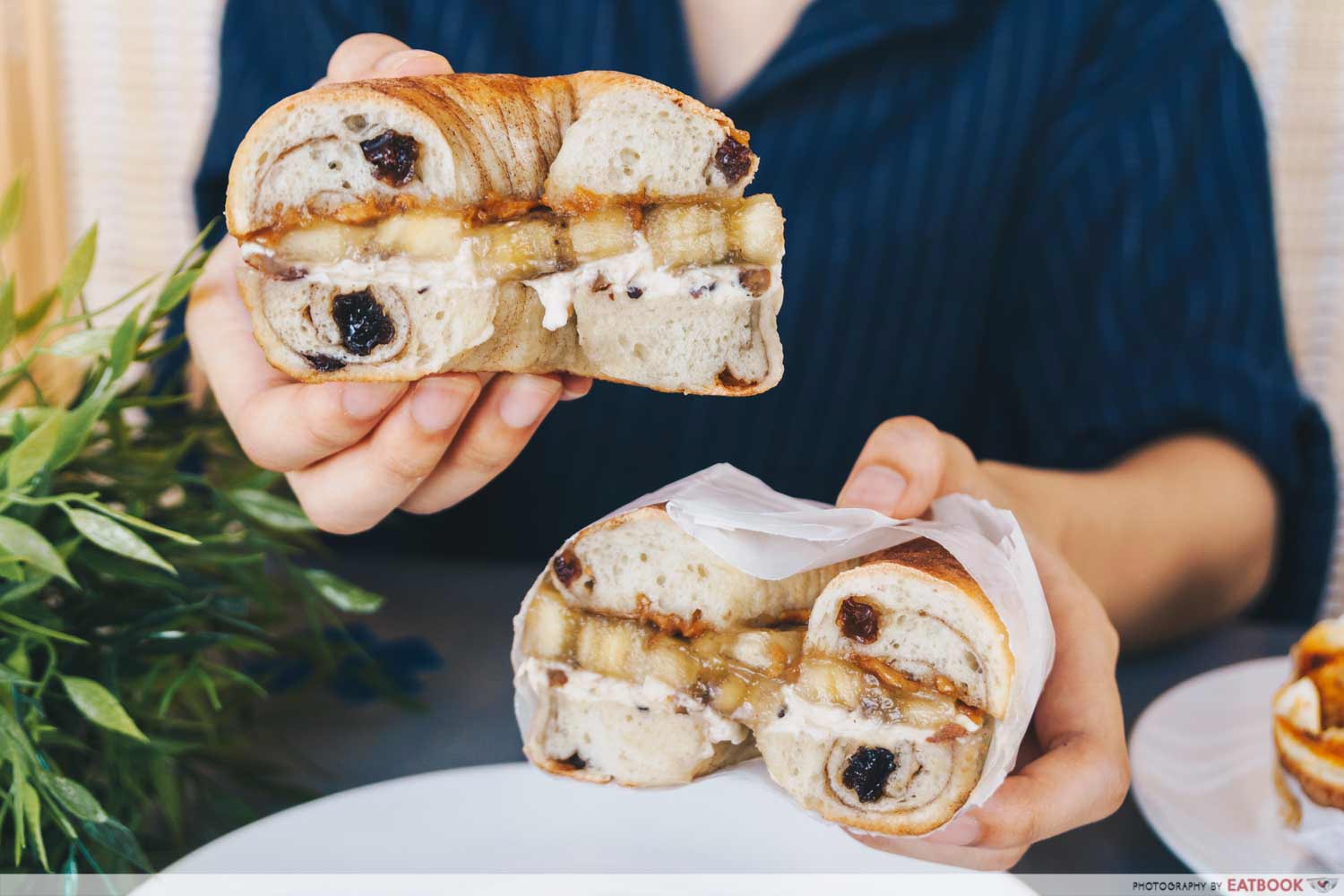 If dessert bagels are more to your liking, try the Dirty Fello ($10). This one's chock full of peanut butter, a honey pecan schmear, and liberal chunks of banana that add some natural sweetness. Do note, however, that this sweet treat is only available on certain weeks so do check Able Bagel's Instagram to find out when they'll be up for grabs!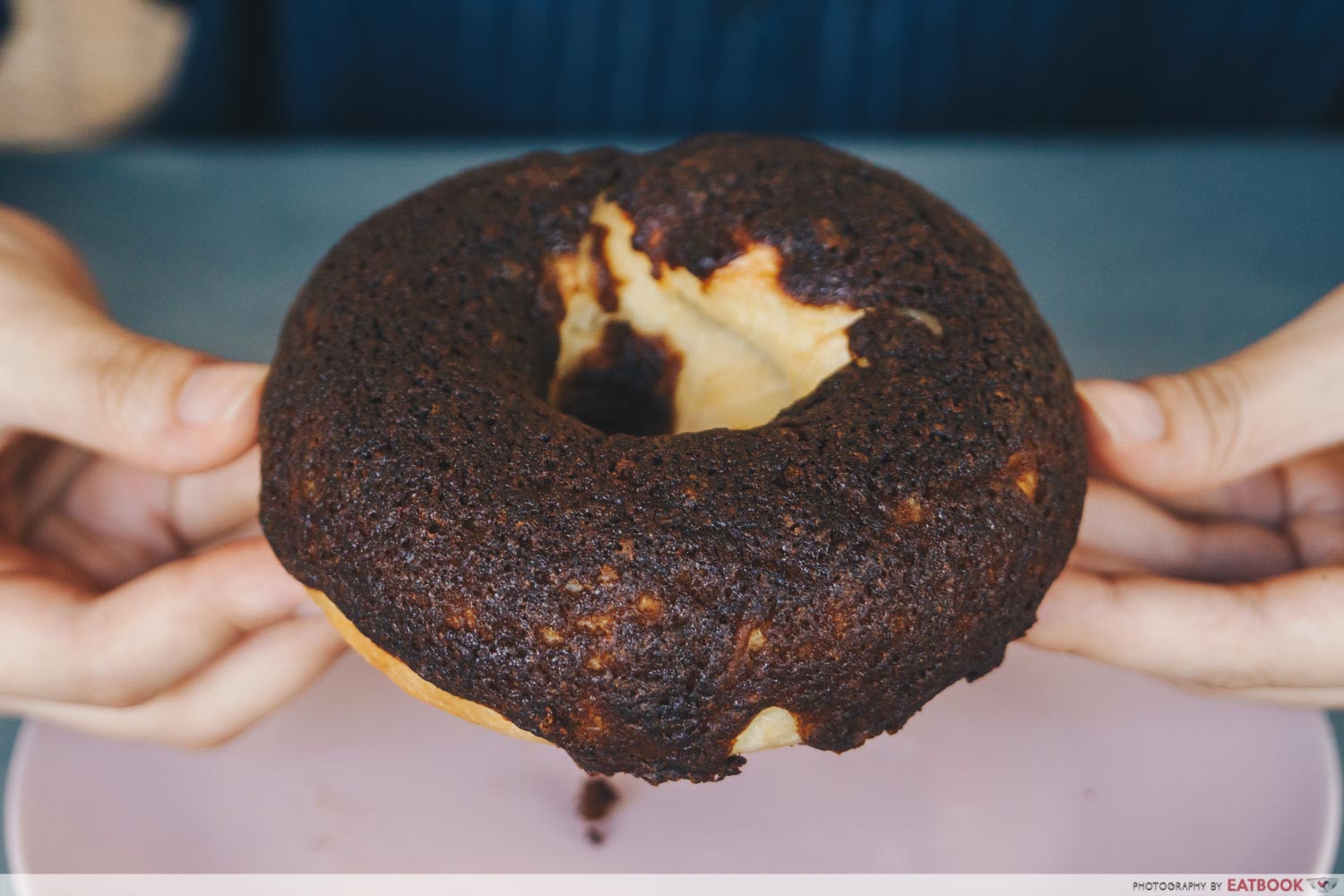 Another sweet bagel available is the Kopi-O ($5). This treat is a more fuss-free dessert topped with an aromatic layer of candied coffee and filled with creamy butter.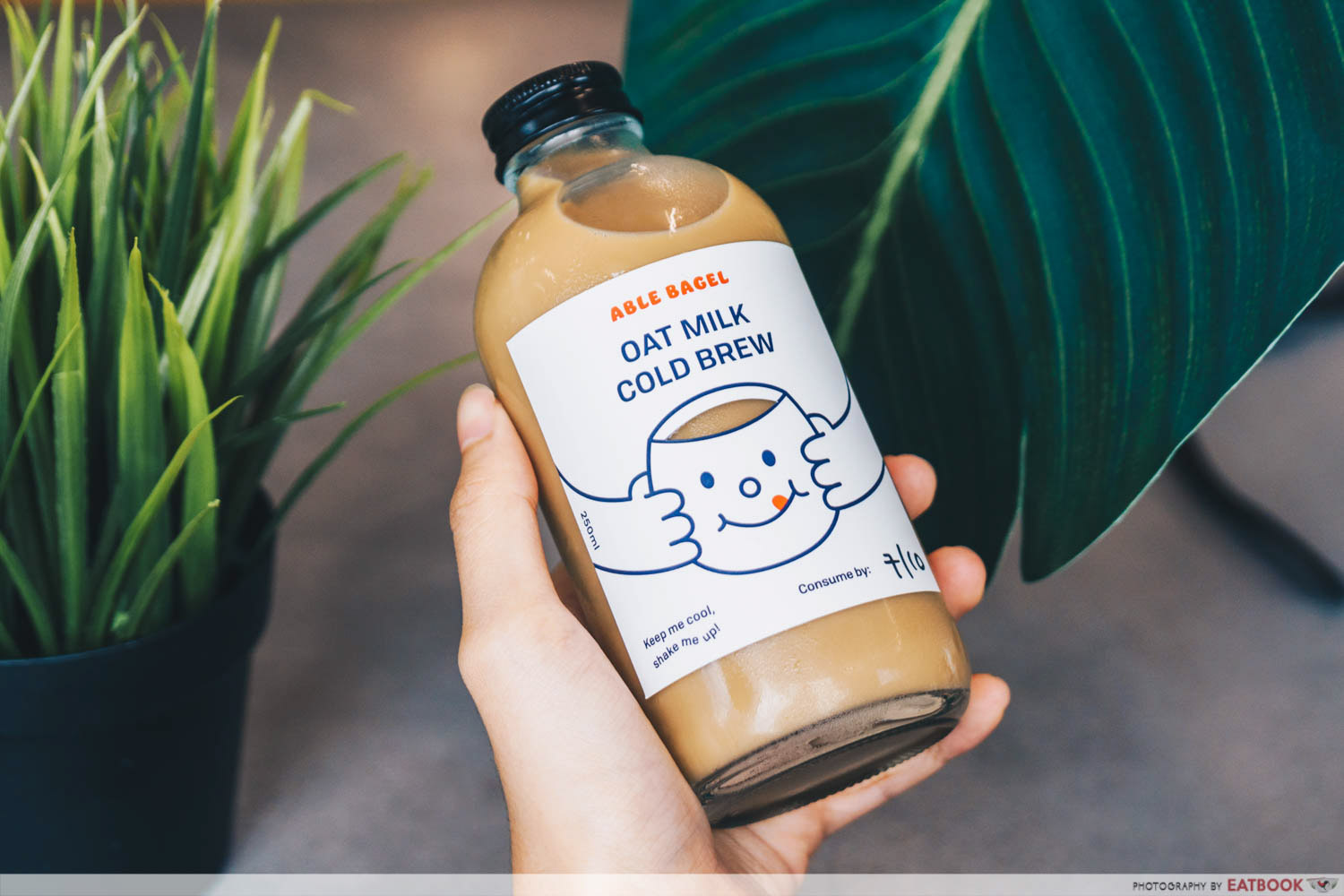 Pair your bagel with the Oat Milk Cold Brew ($6.50) to quench your thirst and get your fix of caffeine at one go.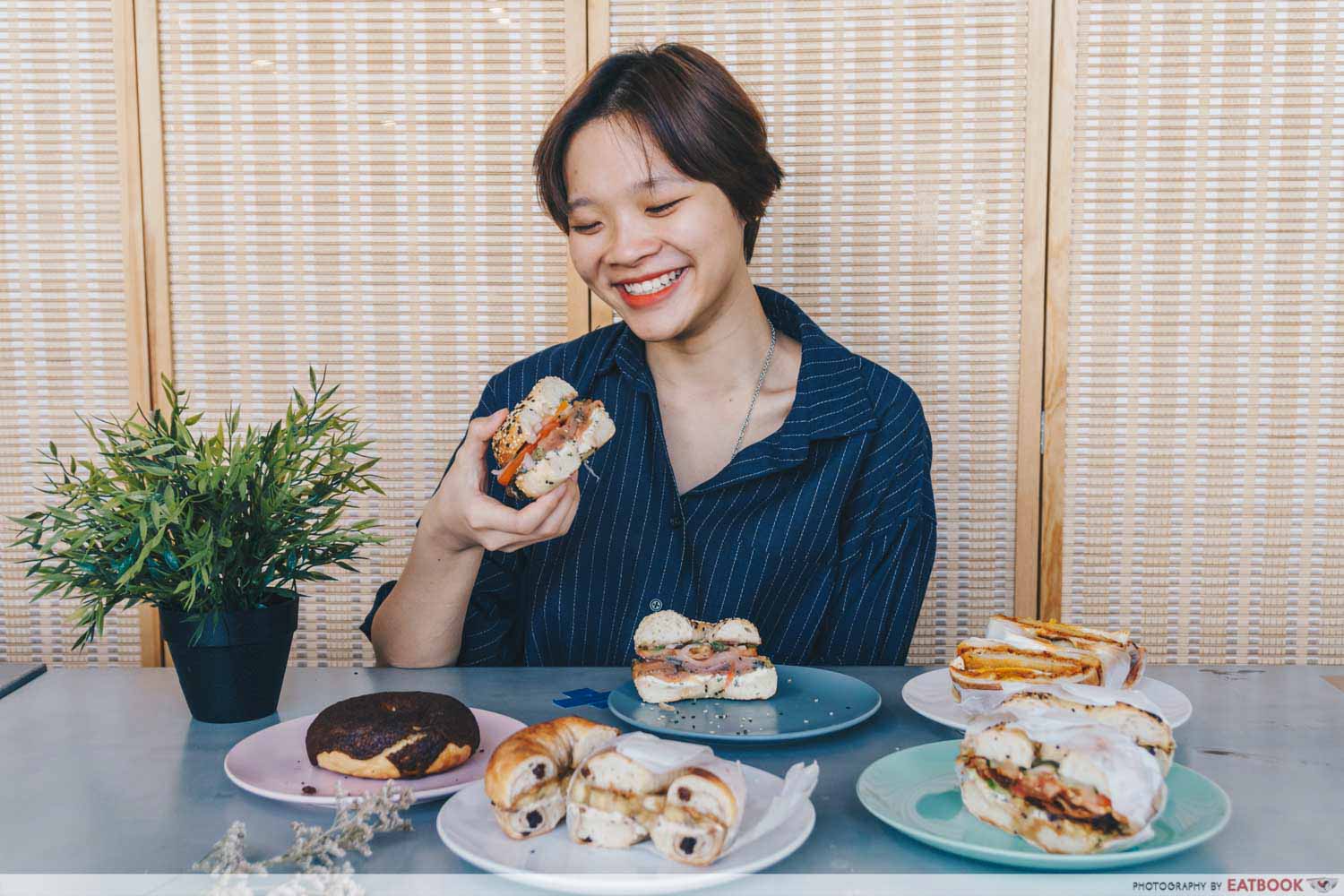 While I thoroughly loved the bagels mentioned, Able Bagel also often experiments with other interesting flavours. Some of their past seasonal specials include bolo and rendang bagels, the latter comprising a curry bagel. If unique bagels with a local twist interest you, keep your eyes peeled on their website for more different bagels. Do note that an additional delivery fee of $8 applies as well.
If you're a brunch kind of person, also check out Cafe Coco and Daizu Cafe.
Cafe Coco Has A Lavender-Infused Brunch Menu With Purple Ricotta Hotcakes In Gardens By The Bay
This was a media tasting at Able Bagel.
Photos taken by Muhammad Hafiq.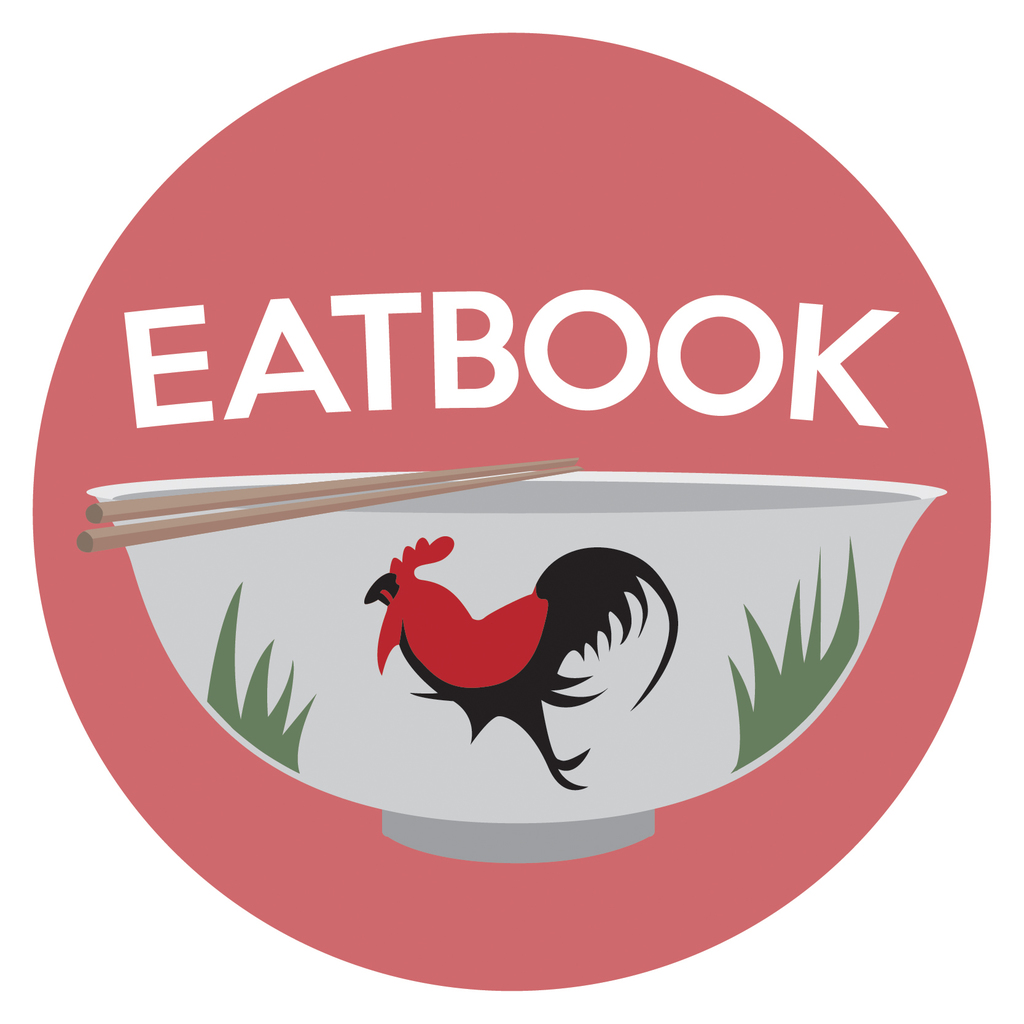 Drop us your email so you won't miss the latest news.