Ah Mah's Legacy
Home-based businesses, and young hawkerpreneurs trying to keep family traditions alive, are a dime a dozen these days, but Ah Mah's Legacy is both rolled into one. 23-year-old LASALLE graduate Shiny Phua runs the show here alone, making Teochew kueh by hand with her late grandmother's recipes.
What started out as kueh-making workshops to share the knowledge of the art ground to a halt when COVID-19 lockdowns came into play, which prompted Shiny to start making and selling assorted kueh. She started making these kueh with her grandmother when she was 10, and even pounds the muah chee by hand with a wooden stick!
Only a limited number of kueh are available at each online sale, since Shiny holds a full-time job and only makes kueh on the weekends for sale. Each kueh-making session yields 100 kueh per flavour, for a total of 200 ang ku kueh, affectionately known as Gu Kueh at Ah Mah's Legacy, each week.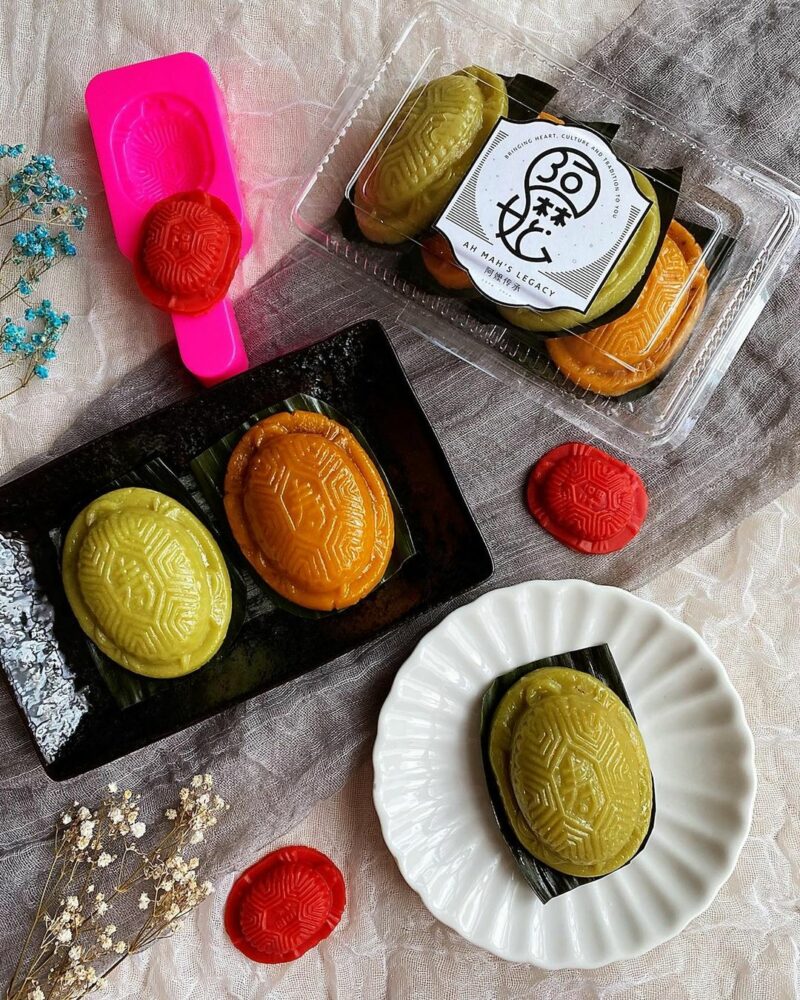 Image credit: @luvthecalories
Ah Mah's Legacy's Gu Kueh come in many flavours, with the Peanut Gu Kueh being their signature. Other flavours include Yam Gu Kueh, Goma Gu Kueh, which includes a filling of roasted almonds, and black and white sesame, Mung Bean Gu Kueh, and more.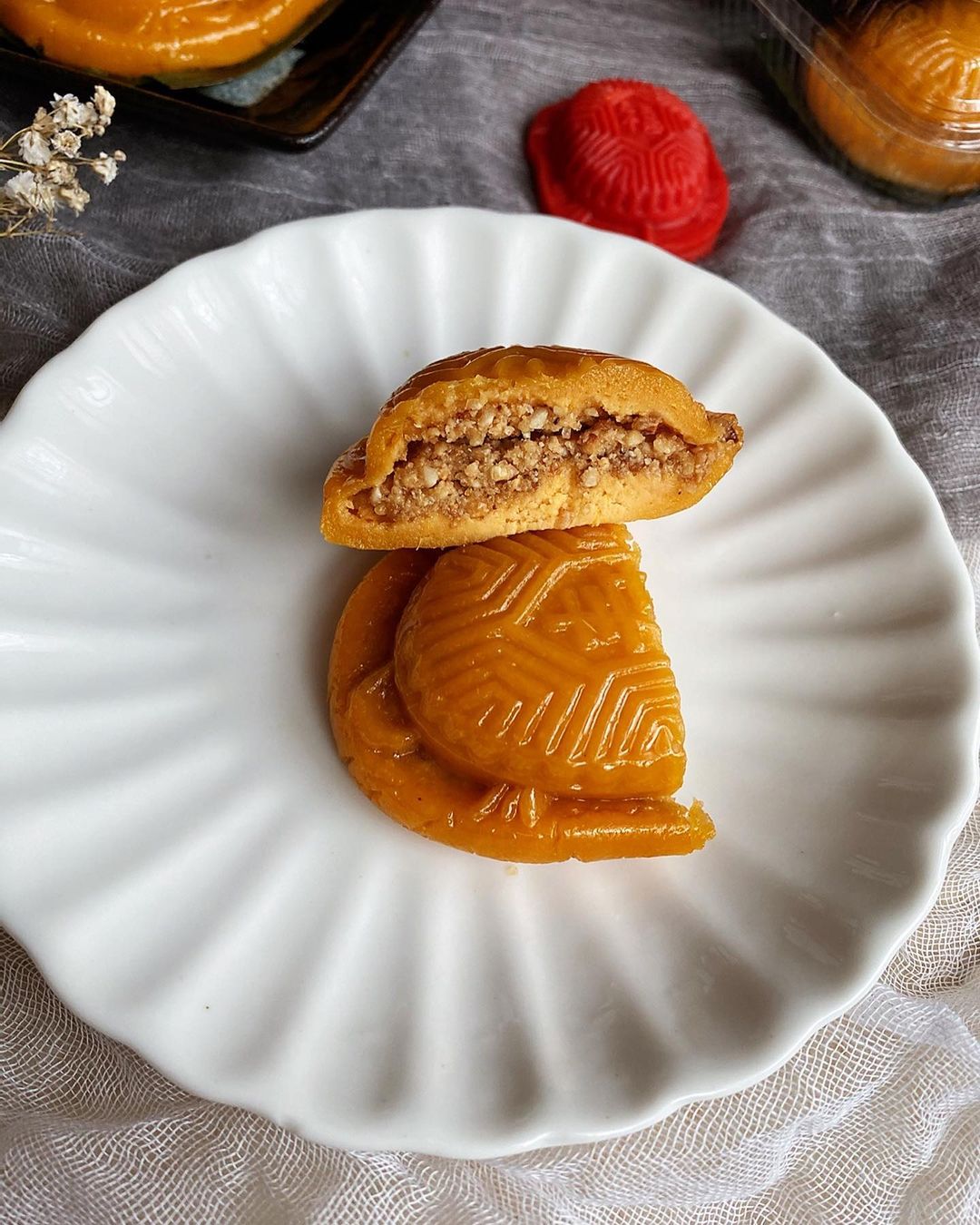 Image credit: @luvthecalories
The Peanut Gu Kueh is priced at $10 for a box of four, and the yam, which was available at the latest launch, costs $12. If you want a mix, a set of two each is priced at $11. If you're wondering why the premium, everything at Ah Mah's Legacy is made with all-natural ingredients from scratch, with no preservatives or artificial colouring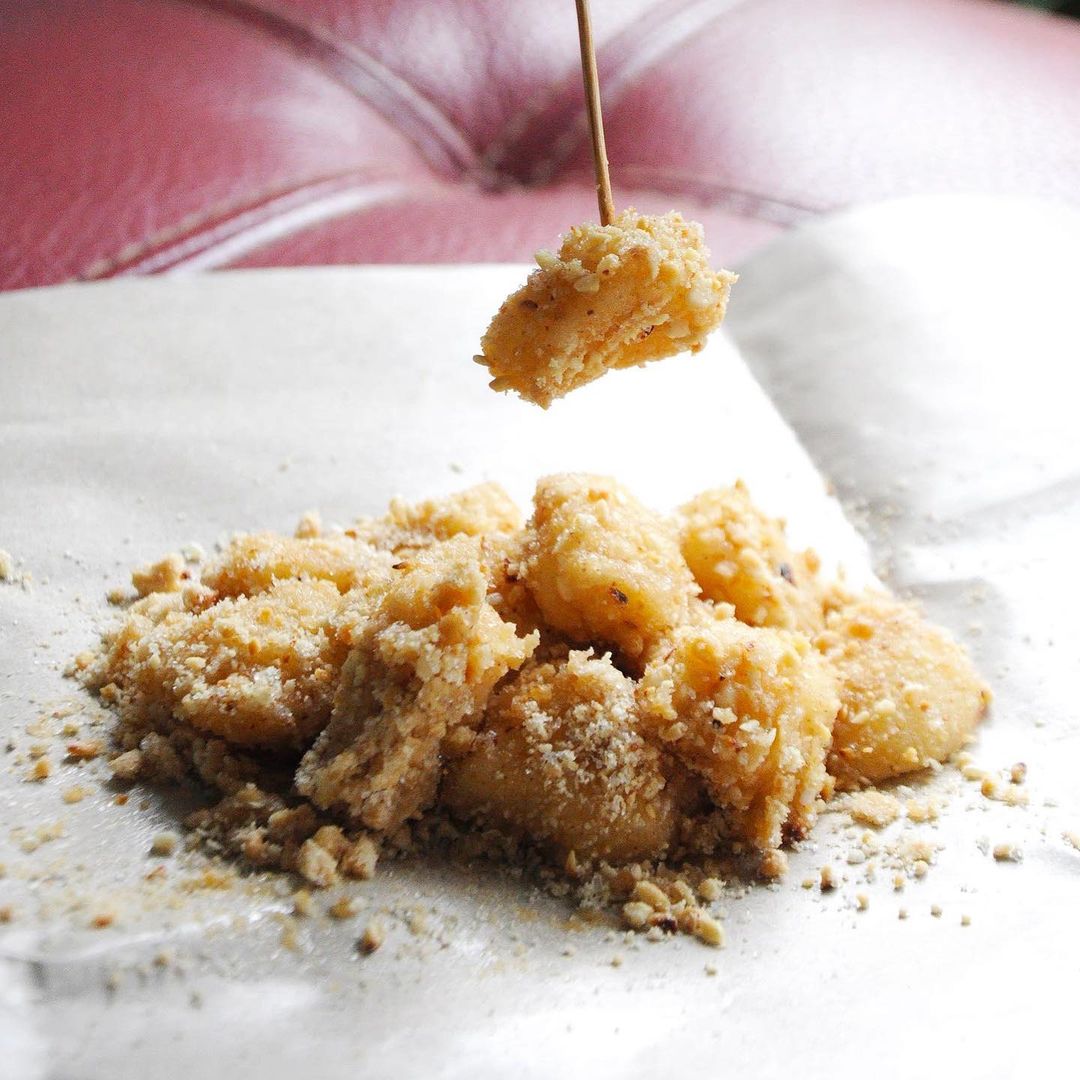 Image credit: @ahmahslegacy
If you missed it, they brought back their Muah Chee Collection last week, featuring Peanut Sesame Muah Chee, and Salty Pistachio Muah Chee. The former sees the hand-pounded muah chee tossed with hand-roasted peanuts infused with shallot oil, which are then crushed and mixed with toasted white sesame seeds.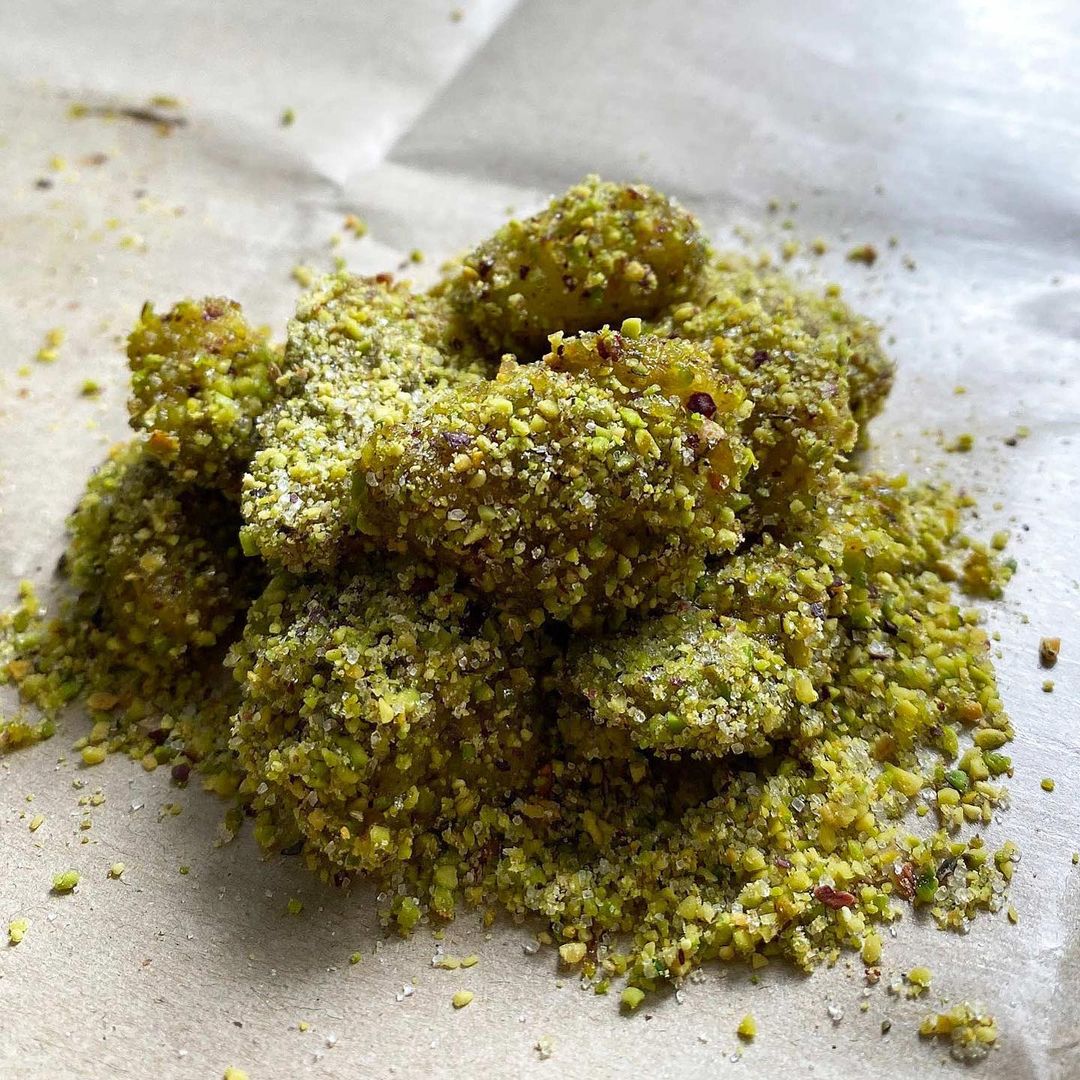 Image credit: @ahmahslegacy
What you won't see at your regular muah chee stall is the Salty Pistachio Muah Chee. Pistachio are oven-roasted and crushed, and stirred in with Himalayan pink sea salt and sugar for a decadent, green mix.
Orders for Ah Mah Legacy's kueh are available on their website each Wednesday at 8:30pm, or as indicated on their Instagram page. Keep a lookout there for any new launches and updates!
Delivery is charged at $8 islandwide, except Tuas, Jurong West, and Sentosa, where delivery fees are priced at $10.
Ji Xiang Ang Ku Kueh is another old school kueh maker which made waves earlier this year with their rainbow ang ku kueh. They're also selling limited-edition sambal ang ku kueh for the Singapore Food Festival this September!
10 Local Fusion Dishes Around Town From $3.50 Including Kaya Cruffins And Sambal Ang Ku Kueh
Feature image adapted from @luvthecalories and @ahmahslegacy's posts.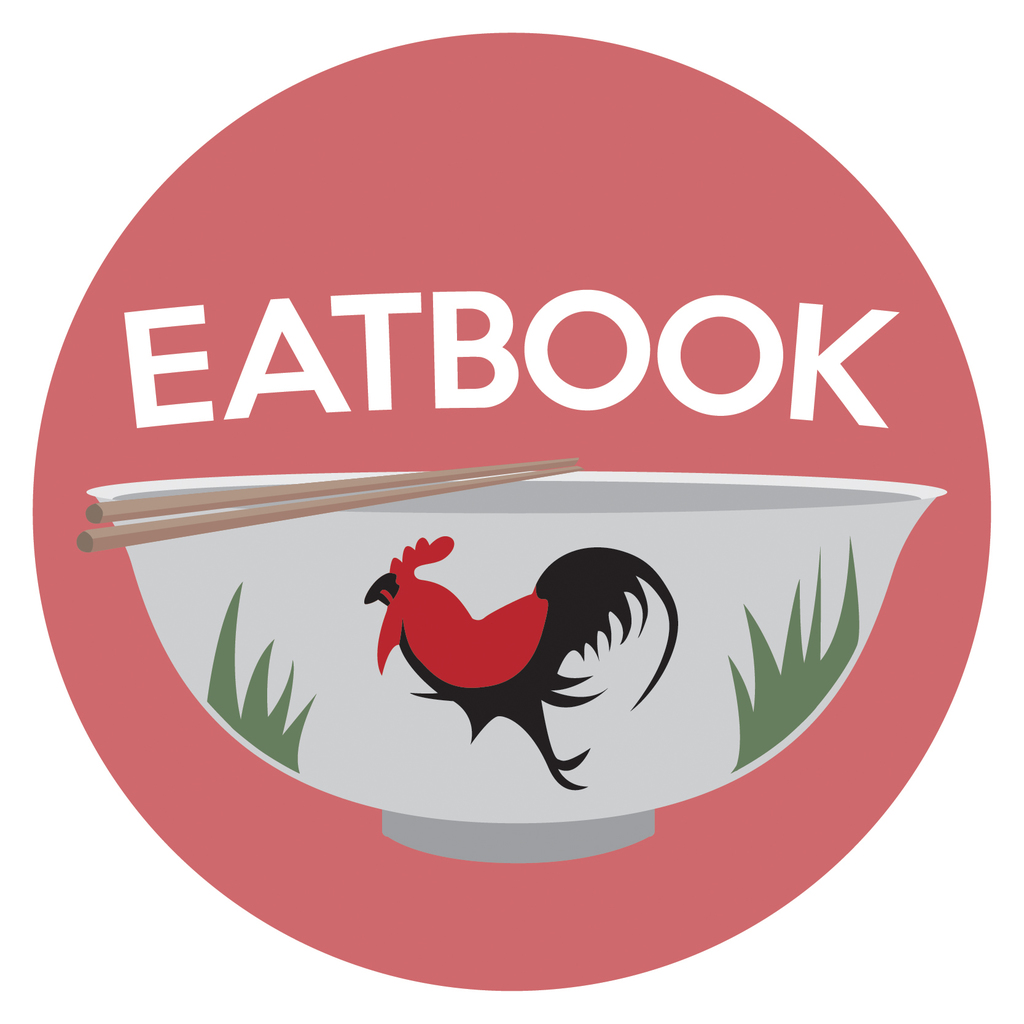 Drop us your email so you won't miss the latest news.