---
A guide to cafes in Thomson for brunch and coffee
---
As far as I know, cafe-hopping is a joy and hobby for many Singaporeans. Whether you're visiting for breakfast, brunch, lunch, dinner, or a quick cuppa coffee, there's just something special about dining at a cafe that makes each experience exciting.
A particular area that frequent cafe-hoppers might be familiar with would be Upper Thomson, as there are plenty of IG-worthy coffee and brunch spots strewn around the area. If you've never been there, or you can't decide on a cafe to visit, this list of best cafes in Thomson will help you get started!
---
1. Yahava Koffee Works 
---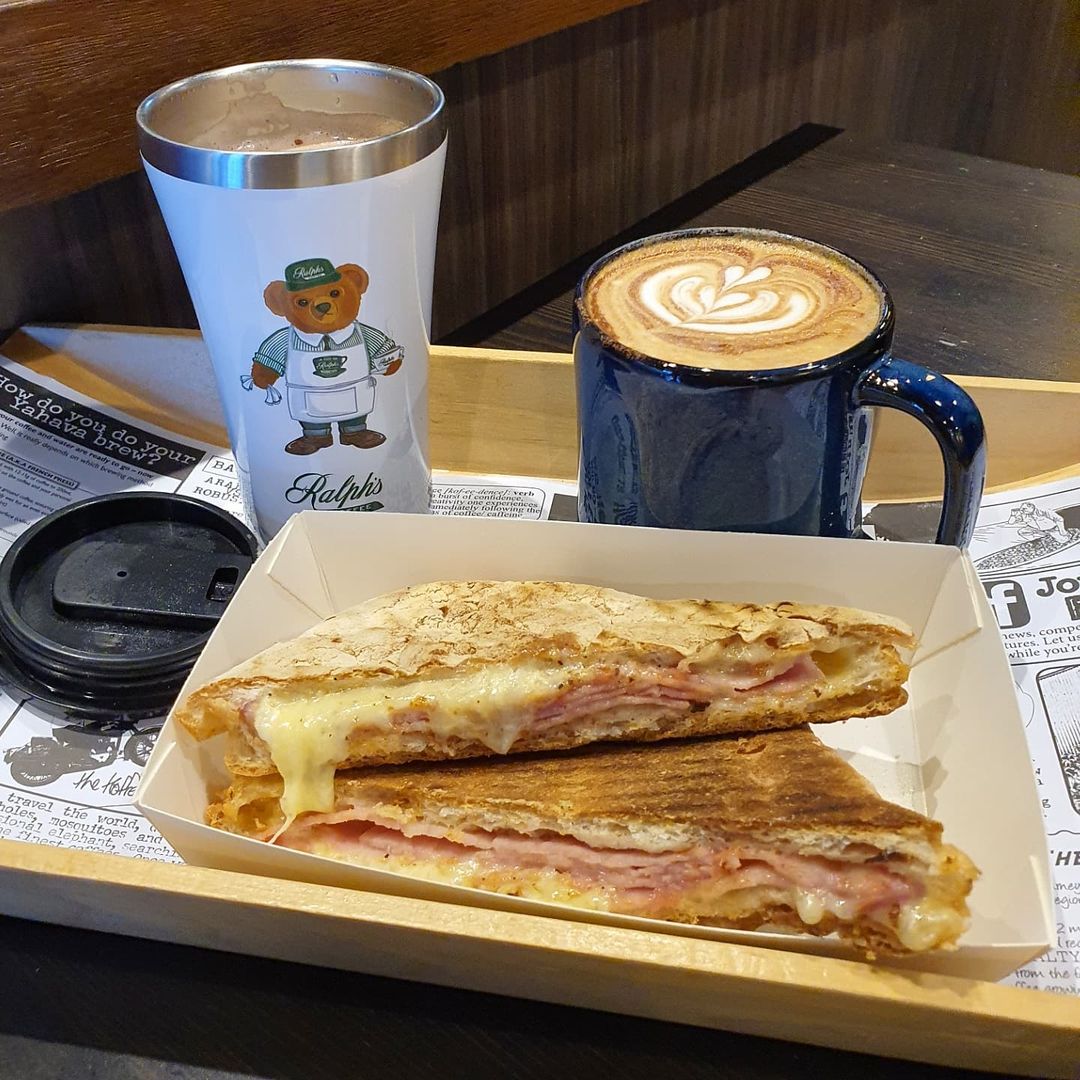 Image credit: @karenkohh
Hailing all the way from Western Australia is Yahava Koffee Works, a cafe in Thomson serving delicious coffee, cakes, sandwiches and more. They are known for using quality coffee beans sourced from all over the world, which are roasted in-house before use. 
This cafe is located just behind Sembawang Hills Food Centre, and patrons recommend going for the Ham, Cheese & Mayonnaise Ciabatta ($7.50) and Cappuccino ($5). The coffee is said to be robust, aromatic, and full-bodied. Yahava Koffeeworks also sells its coffee beans online and in-store. 
Address: 50 Tagore Lane, #B1-02, Singapore 787494
Opening hours: Daily 9am to 6pm
Tel: 6554 7080
Website
Yahava Koffee Works is not a halal-certified eatery.
---
2. Columbus Coffee Co. 
---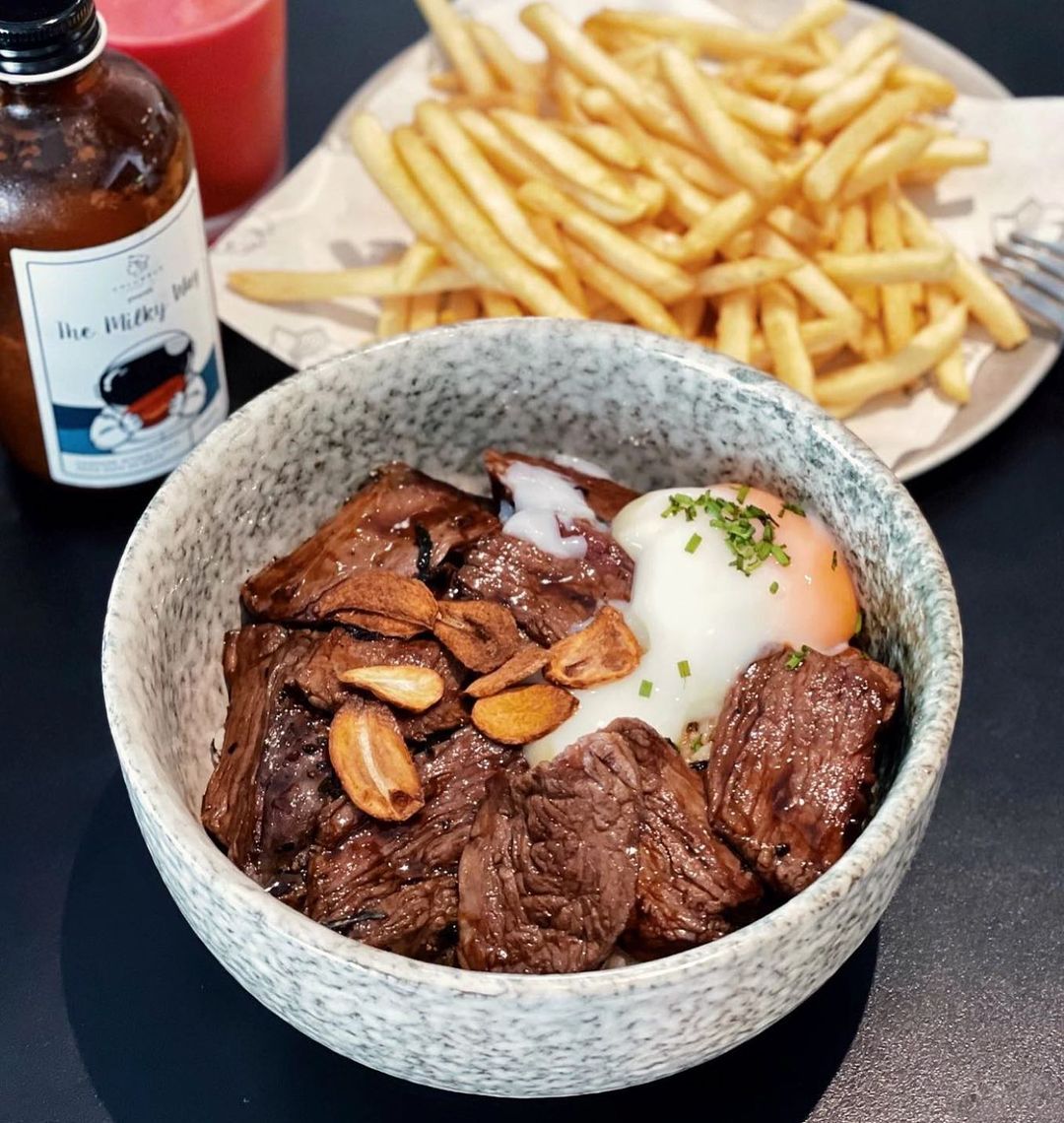 Image credit: @columbuscoffeeco
Columbus Coffee Co at Upper Thomson Road boasts a minimalist, Japanese-inspired interior. Run by the people behind Atlas Coffeehouse, this newly renovated cafe serves a delectable selection of brunch options. Steak lovers will enjoy the Beef Steak Donburi ($24+), which stars juicy steak, teriyaki onions, king oyster mushrooms, crispy enoki mushrooms, sous vide egg, and garlic chips over a bed of Japanese pearl rice. 
For something sweet, try the Banana Bread & Mascarpone ($13.90+). It features espresso mascarpone generously smothered atop banana bread, topped with rice crisps and a citrus honey drizzle. 
Address: 220 Upper Thomson Road, Singapore 574352
Opening hours: Tue-Sat 9am to 10pm, Sun 9am to 7pm
Tel: 6253 6024
Website
Columbus Coffee Co. is not a halal-certified eatery.
---
3. Thus Coffee
---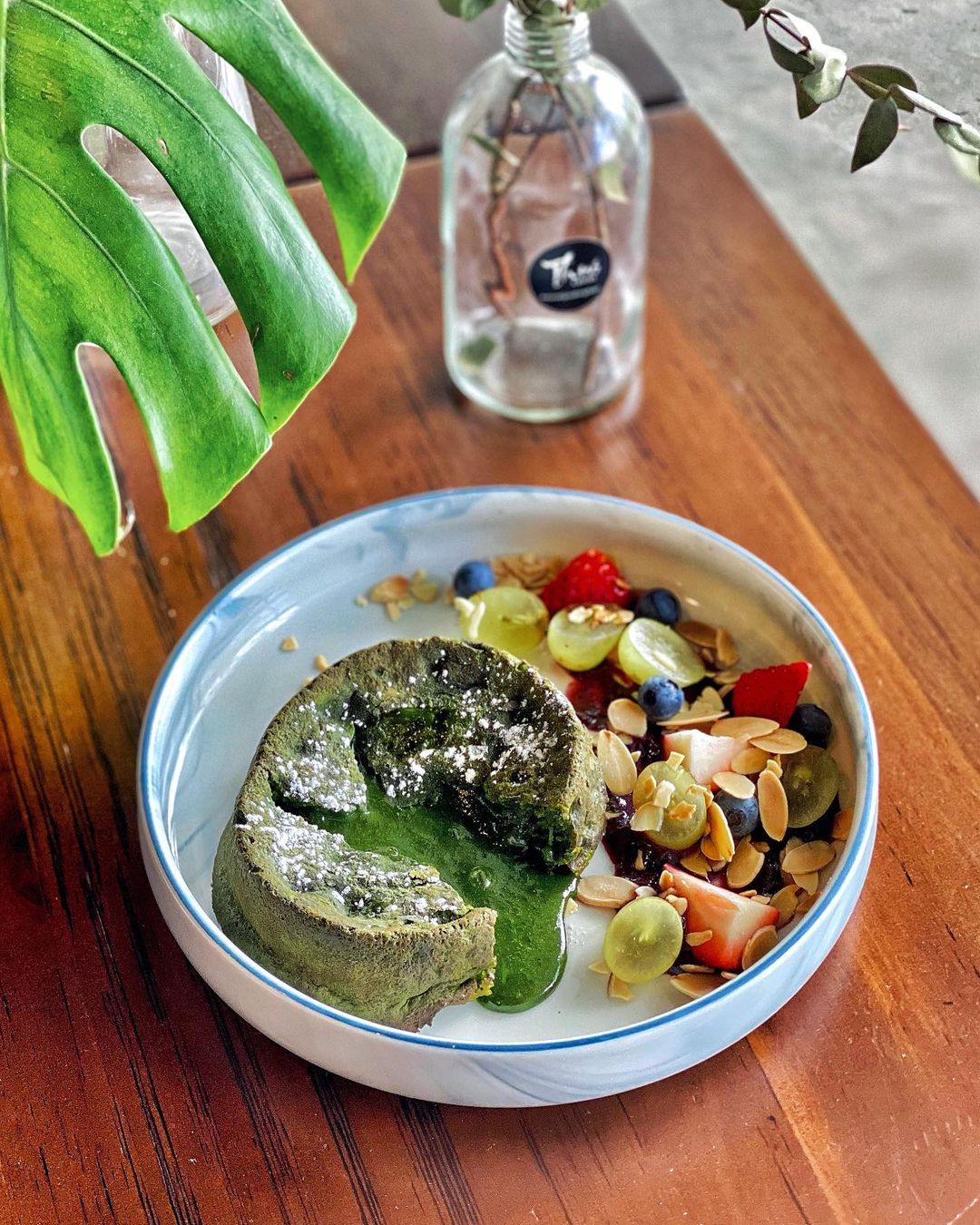 Image credit: @my_matcha_moments
Thus Coffee is another quaint and cosy cafe located in Upper Thomson that's known for its Berry Matcha Lava Cake ($15++). This dessert is said to have the perfect balance of earthiness and sweetness—a mark of good quality matcha. As for mains, the Hearty Chicken Stew ($16++) is also worth a shot. This creamy stew consists of chicken legs, and chunks of potatoes and carrots, and is served with toasted multigrain bread. 
Address: 4 Jalan Kuras, Singapore 577723
Opening hours: Mon-Fri 9am to 9pm, Sat-Sun 8am to 9pm
Tel: 9363 6380
Website
Thus Coffee is not a halal-certified eatery.
18 Cafes In The West For Breakfast And Hangouts—Affordable Rosti, Bagels And Waffles
---
4. Knockhouse Cafe'
---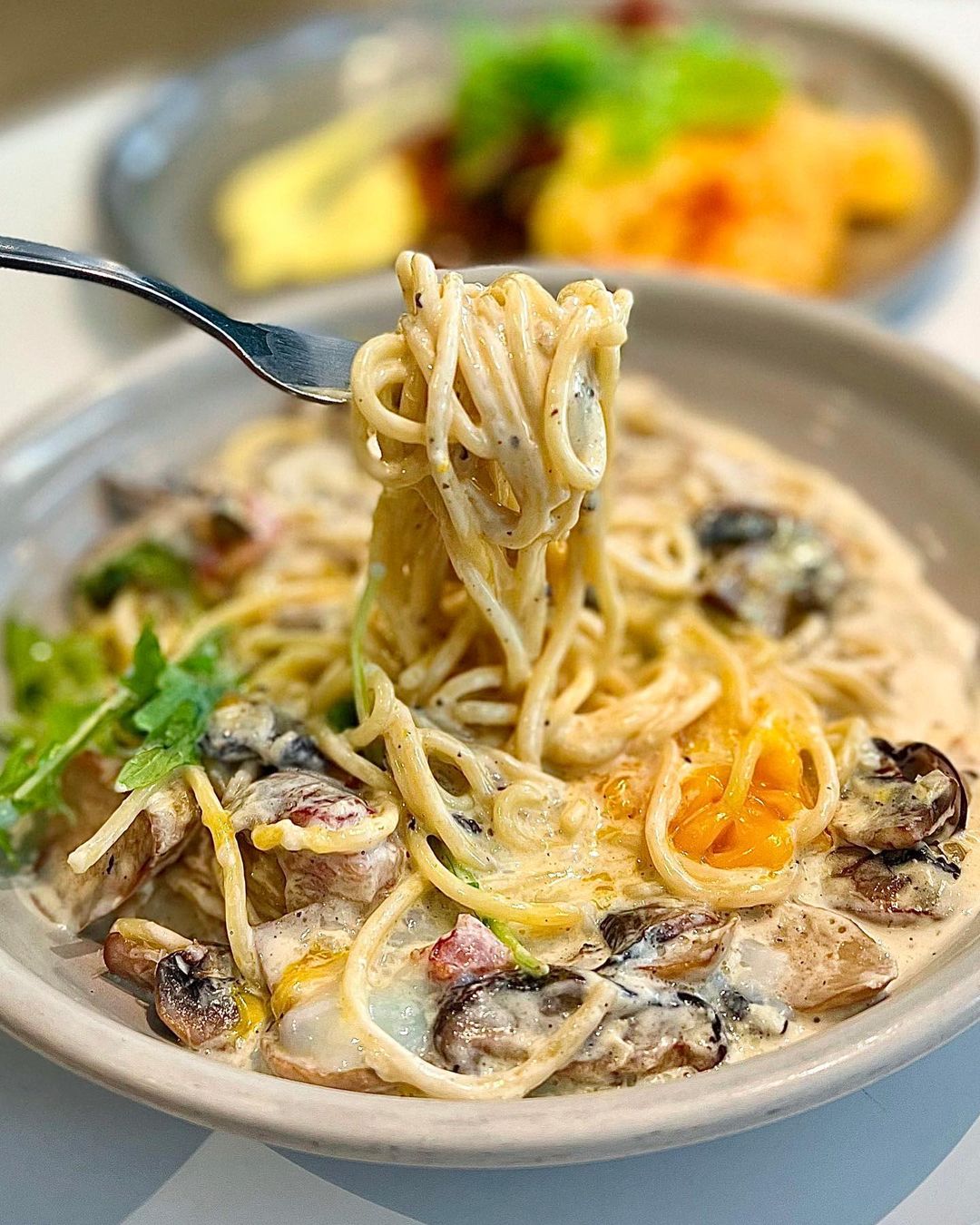 Image credit: @tummyforlyfe
Next on the list is Knockhouse Cafe', located on Upper Thomson Road, along the same stretch as other popular cafes such as Oaks Coffee Co. and Columbus Coffee Co. The Truffle Carbonara ($20+) is what most people come for, as it consists of a generous amount of mushrooms and bacon. It is also said to have a strong truffle aroma. 
Alternatively, the Duck Confit Hash ($22+) is another signature item, featuring shredded duck leg confit, potato rosti, hollandaise sauce, and poached eggs. You can also opt for your eggs to be served scrambled, or as a sunny side up.
Address: 185 Upper Thomson Road, Singapore 574333
Opening hours: Mon-Tues, Thurs-Sat 9am to 10pm, Sun 9am to 7pm
Tel: 6397 5554
Website
Knockhouse Cafe' is not a halal-certified eatery.
---
5. Patisserie G
---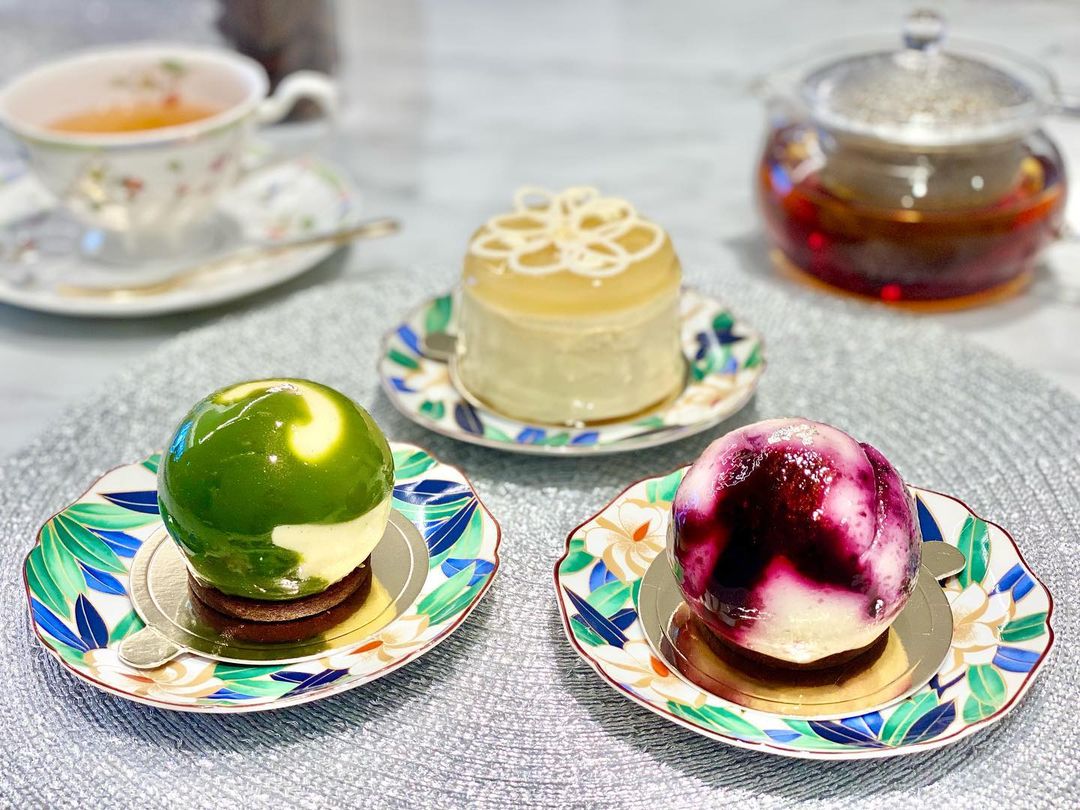 Image credit: @meg_in_sg

For some artisanal desserts, check out Patisserie G in Thomson Plaza. This cafe prides itself on using quality ingredients and French pastry techniques to create its dainty pastries and cakes. Go for the Blueberry Nebula ($9), a white sponge cake with blueberry compote and lemon curd filling that's laid atop a chocolate sable cookie. You can also try the Pear Blossom ($10.50), which features custard mousse, sponge fingers, and pear cubes covered in elderflower jelly. 
Address: 301 Upper Thomson Road, Singapore 574408
Opening hours: Mon-Thurs 9:30am to 8pm , Fri-Sun 9:30am to 9:30pm
Tel: 8866 8935
Website
Patisserie G is not a halal-certified eatery.
---
6. Hello Arigato
---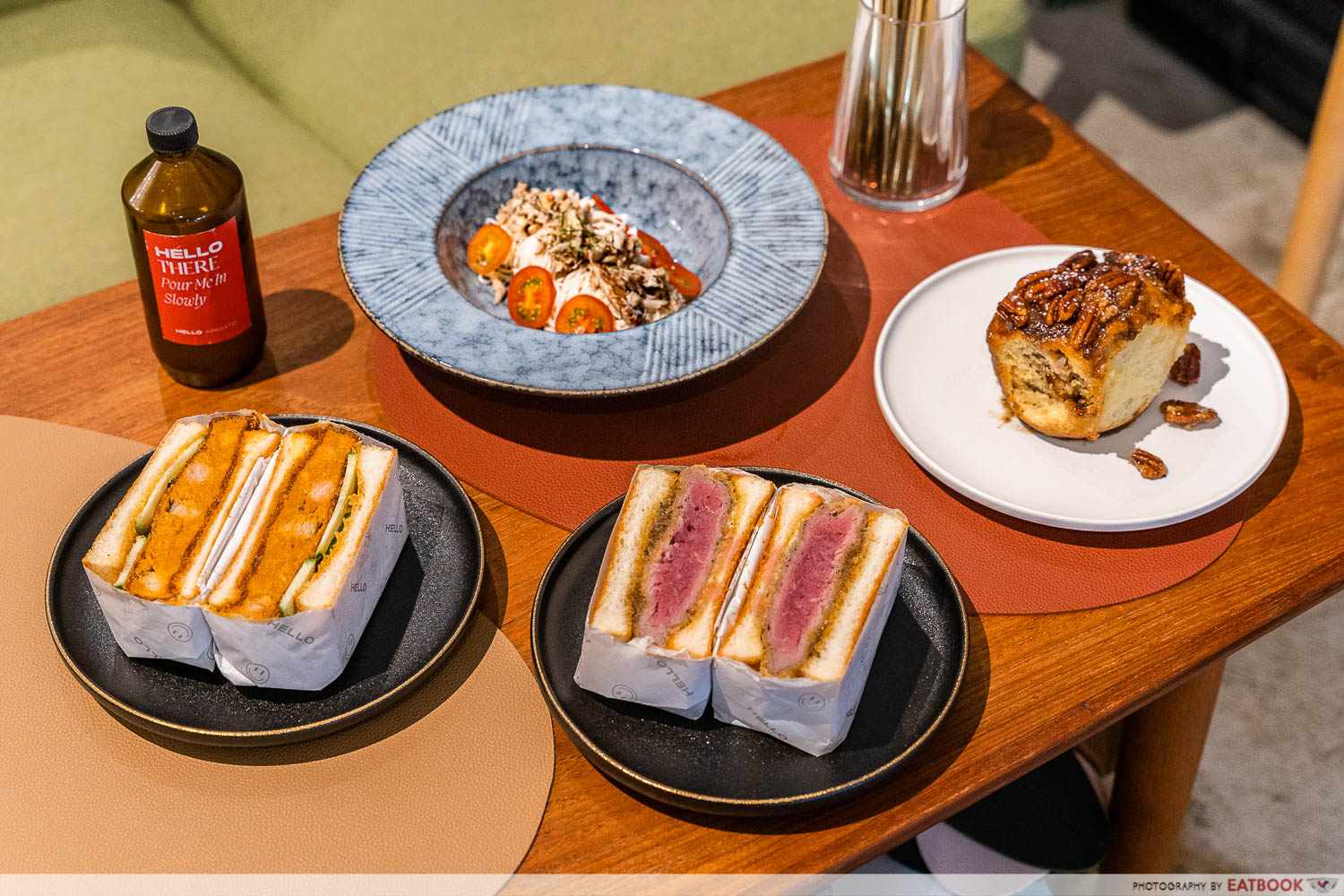 If you're looking for more cafes in Thomson to check out, Hello Arigato serves Japanese-inspired comfort food and more. Sporting homey, Scandinavian-style interiors, this cafe is perfect for those who love IG-worthy aesthetics. 
Hello Arigato is known for their sandos, particularly the Gyu Sando ($26++), which features a slab of thick Angus beef sirloin slathered in caramelised sweet onion jam, sandwiched between Japanese milk bread. For a spicy kick, get the Otah Sando ($20++), an item that's exclusively available at their Upper Thomson outlet. This sando features crisp breaded otah, kaffir lime sambal, coconut mayo, and cucumber between Japanese milk bread. 
Address: 227 Upper Thomson Road, Singapore 574359
Opening hours: Tue-Sun 11am to 4pm, 6pm to 9pm
Tel: 8772 3778
Website
Hello Arigato is not a halal-certified eatery.
---
7. Oaks Coffee Co. 
---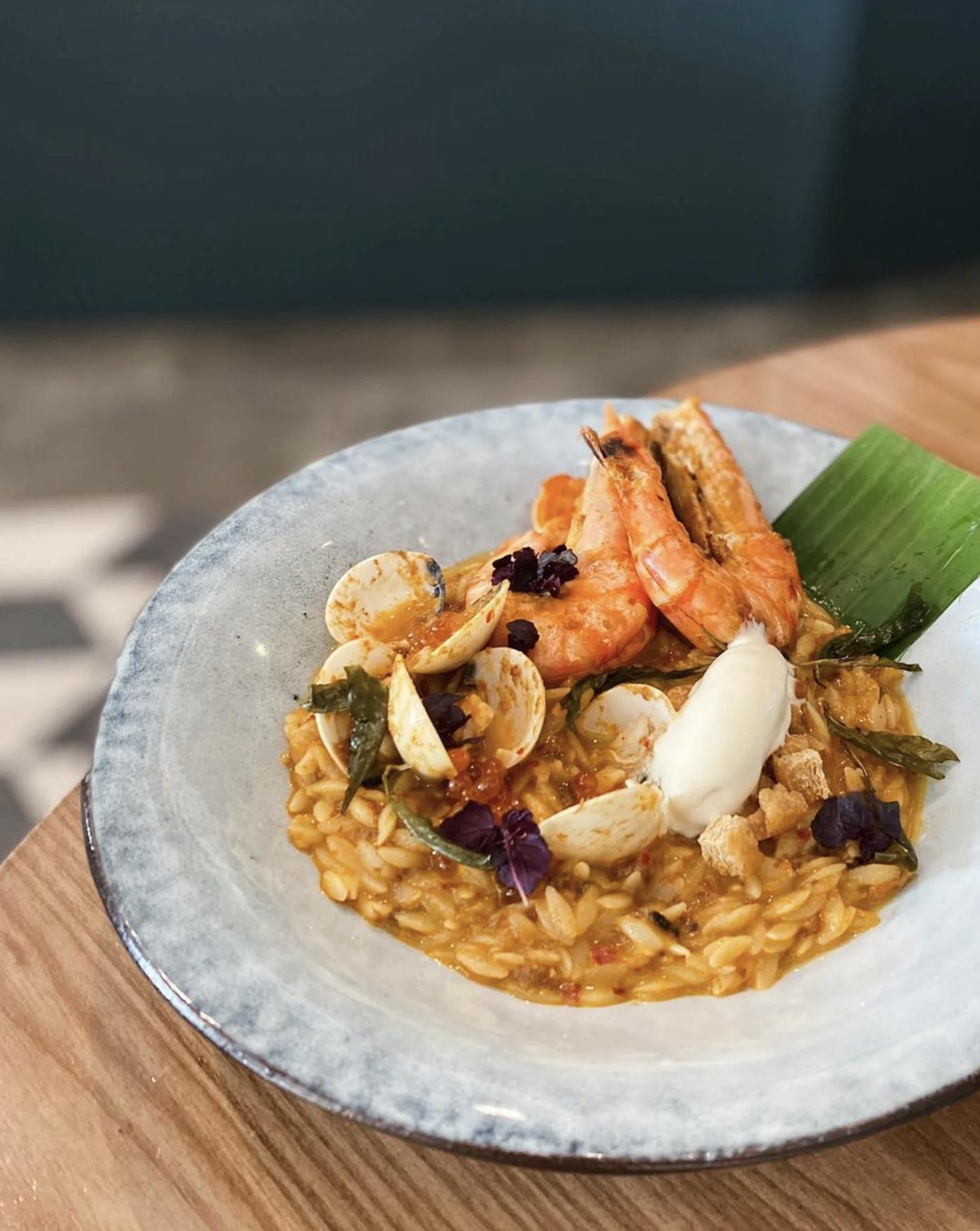 Image credit: @oakscoffeeco 
Oaks Coffee Co. is a relatively new specialty coffee bar and restaurant opened by the folks behind The Kins Cafe. Its menu features a range of unique fusion dishes, namely the Laksa Orzo ($21++), Mala Hokkaido Pork Dumplings ($25++), and Chilli Crab Orzo ($26++). The crowd-favourite Laksa Orzo is a pasta dish that stars large tiger prawns, clams, salmon roe, tau pok, laksa leaves, and a scoop of house-made coconut ice cream. This dish is said to have a good balance of rich, spicy, and sweet flavours.  
You can also visit Oaks Coffee Co. for their brunch menu. Their Eggs Royale ($22++), featuring sourdough toast, avocado salsa, smoked salmon, poached eggs, and a tangy yuzu hollandaise sauce, comes highly recommended.
Address: 223 Upper Thomson Road, Singapore 574355
Opening hours: Mon-Tue, Thurs-Fri 10am to 10pm, Sat-Sun 8am to 10pm
Tel: 8286 2230
Website
Oaks Coffee Co. is not a halal-certified eatery.
---
8. COTTAGE by The Straits People Cafe (TSP Coffee)
---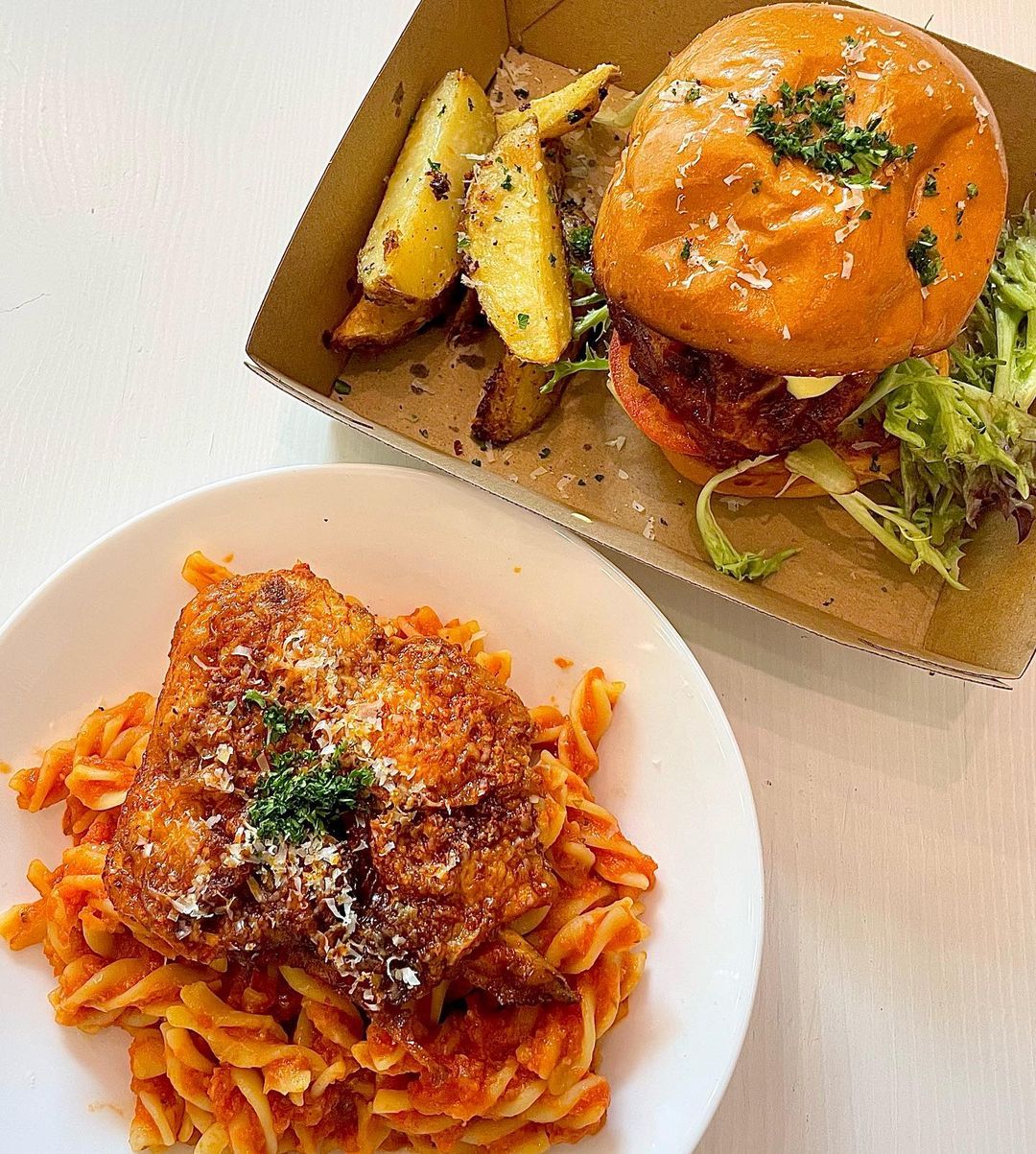 Image credit: @emeliafooddiary 
Nestled between the terrace houses in Jalan Pemimpin is COTTAGE by The Straits People Cafe, known for its affordable brunch food. Most patrons come for burgers such as the Honey Mustard Chicken Burger ($13.90+). The dish is constructed with a juicy grilled chicken patty, honey mustard sauce, tomato and lettuce, and brioche buns.
You can also get the Chicken and Pasta ($9+) main, or sandwiches priced from $5+ onwards.
This cafe is a five-minute drive from Upper Thomson MRT Station. 
Address: 1 Pemimpin Drive, #01-02, Singapore 576151
Opening hours: Mon to Fri 8:30am to 7pm, Sat 8:30am to 3pm
Tel: 8756 6724
Website
COTTAGE by The Straits People Cafe is not a halal-certified eatery.
---
9. State of Affairs
---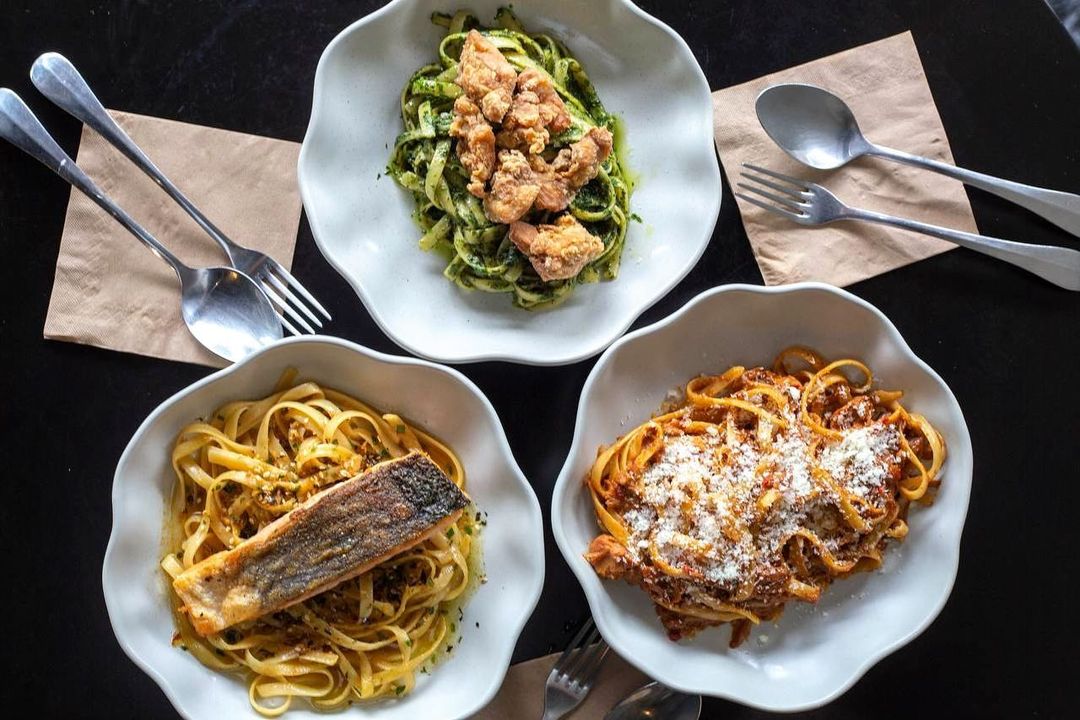 Image credit: @astateofaffairs
If you're looking for a Muslim-friendly option, check out State of Affairs, a hole-in-the-wall coffeehouse serving coffee, pasta, and quick bites. This cafe in Thomson was opened by a renowned barista who used to work at the popular Muslim-owned cafe, Penny University. 
Operating as early as 6am on weekends, most people come to grab a coffee to-go. If you'd like a quick pick-me-up, their signature Black Honey ($6) is worth a shot. This fizzy, caffeinated drink is said to be aromatic and refreshing. Aside from their coffee specialties, State of Affairs offers a $15 weekday lunch deal, which comprises a pasta of your choice with batch-brewed coffee. These pasta options include Jackfruit Ragout, Miso Butter Salmon, and Pesto Fettuccine. 
Address: 183 Upper Thomson Road, #01-02, Singapore 574332
Opening hours: Mon-Fri 8am to 6pm, Sat-Sun 6am to 6pm
Tel: 8874 4657
Website
State of Affairs is a Muslim-owned eatery.
---
10. Covet Coffee
---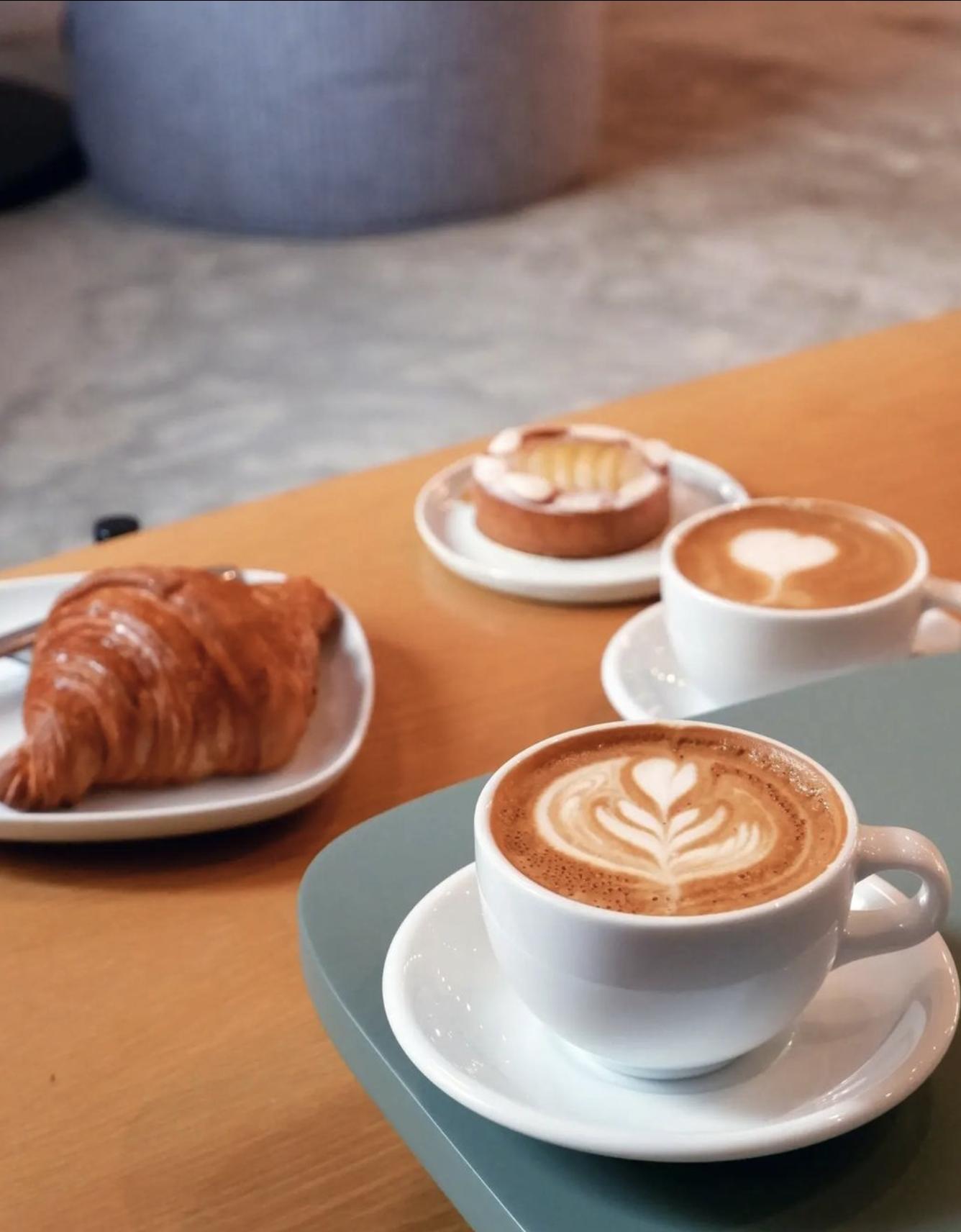 Image credit: @kokkeongchan
Another cafe hidden in the heartlands is Covet Coffee, a minimalist, pastel pink-themed cafe serving filter coffee, espresso, teas, pastries, and cakes. While not directly located in Upper Thomson, the cafe is a mere seven-minute drive away.
Covet Coffee sources their beans from Tad Coffee Company, an award-winning coffee supplier in Singapore. If there's one drink you should try at Covet Coffee, it's the Anna Blend ($5), a milk-based coffee with nutty and mild berry notes. Another crowd-favourite would be the Don Claudio, Costa Rica ($5), another milk-based coffee with notes of strawberry stew, peaches, and cacao nib.
Address: 284 Bishan Street 22, #01-207, Singapore 570824
Opening hours: Daily 8am to 6pm
Website
Covet Coffee is not a  halal-certified eatery.
---
Best cafes In Upper Thomson
---
Now that we've introduced you to some of the best Thomson cafes, be sure to check them out if you're ever in the area and craving hearty brunch and coffee!
For more cafe options, check out our guide to cafes in the West. Alternatively, you can read our Simple Cafe review if you're up for Taiwan-style pastries in unique flavours. 
Simple Cafe Review: Charming Cafe Near Bugis With Dainty Desserts And Taiwan Vibes
Feature image credit to @my_matcha_moments  @tummyforlyfe @columbuscoffeeco @oakscoffeeco @534coffee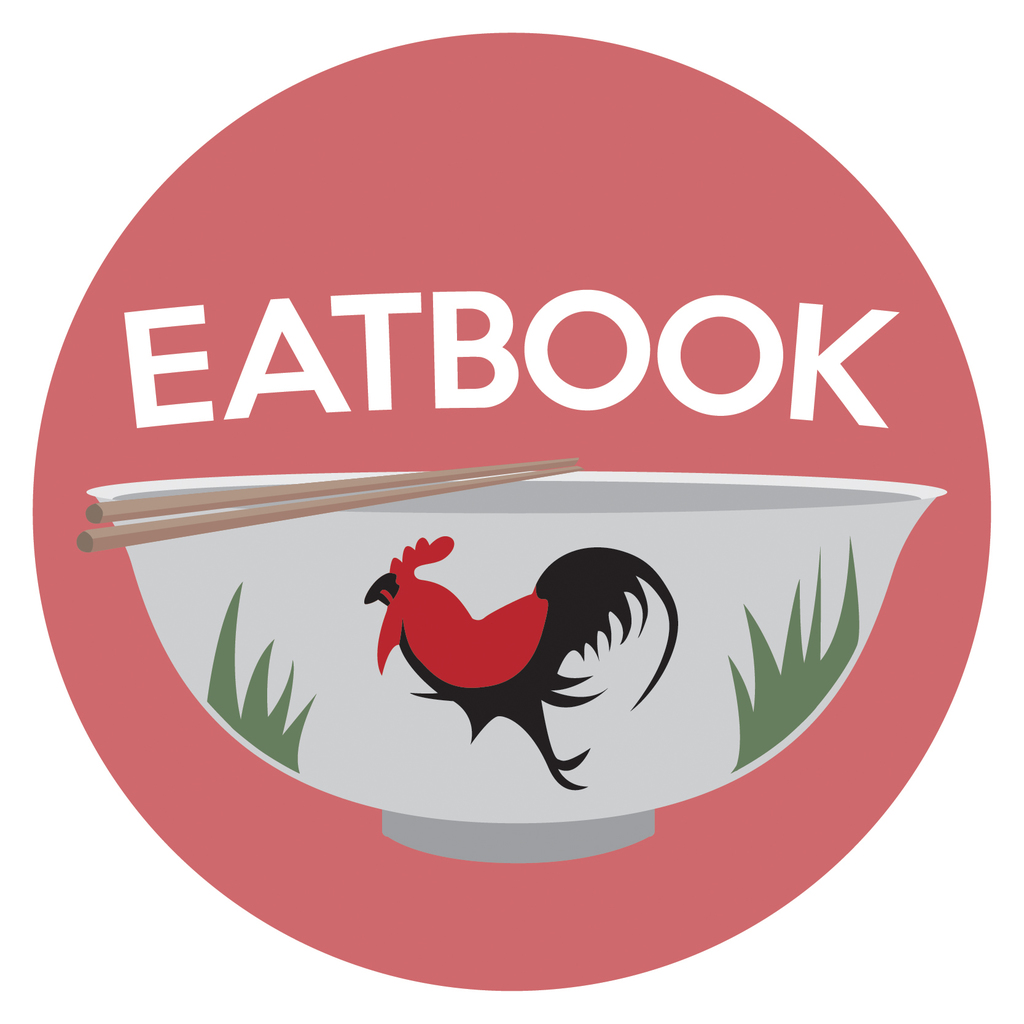 Drop us your email so you won't miss the latest news.