---
Alexandra Central Mall food places
---
Honestly, lunch at IKEA is a hassle. My usual IKEA haunt is the Alexandra outlet, and I am tired of having to wait for seats in the furniture store, then waiting some more for literal cafeteria food in what they call a restaurant. My solution is to eat at the quiet mall next door, which not only has food at similar prices to IKEA, but a far greater range of choices, seating, and ambience than the cafeteria at lunchtime. Sharing is caring, so here are 12 Alexandra Central Mall food places for you to check out.
---
1. STR TAO Taiwan Cuisine
---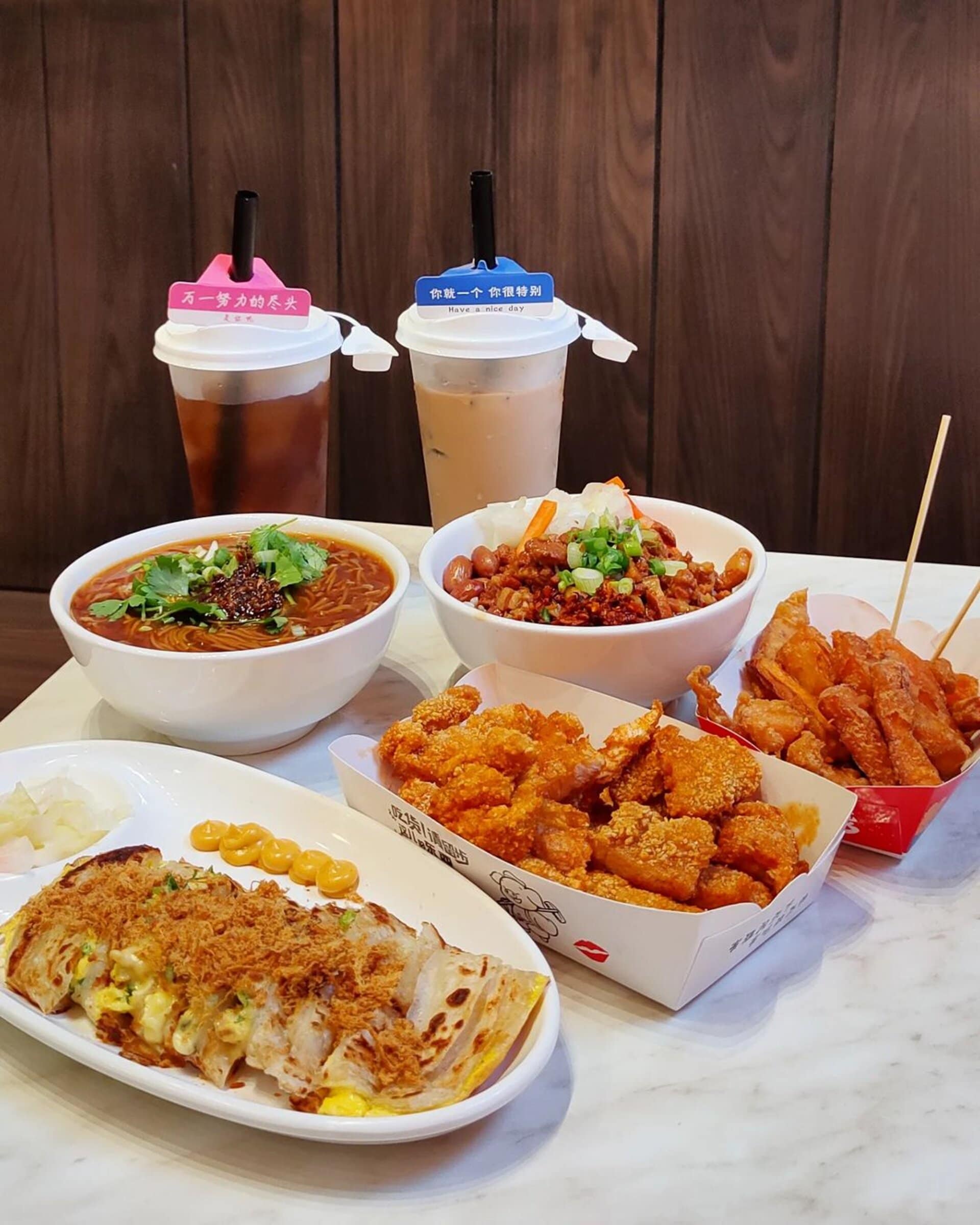 Image credit: @chiaksimi
Formerly housed in an industrial estate in Jurong, STR TAO Taiwan Cuisine recently relocated to a more central, albeit hidden location in the first floor of this mall. Offering a spread of beloved Taiwanese street foods, we recommend their Signature Braised Pork Rice ($7.80), with savoury braised pork belly, peanuts, and salted vegetables on Taiwan pearl rice. 
They also have an all-day set meal, where you can choose a main, a side, and a drink for just $13.50. The five mains eligible for the set meal even include their signature braised pork rice and Taiwan Mee Sua With Oyster, making this offer one that is value-for-money. 
Unit number: #01-10
Opening hours: Daily 11:15am to 9:15pm
Tel: 9455 6416
Website
STR TAO Taiwan Cuisine is not a halal-certified eatery. 
---
2. Master Prata Alexandra
---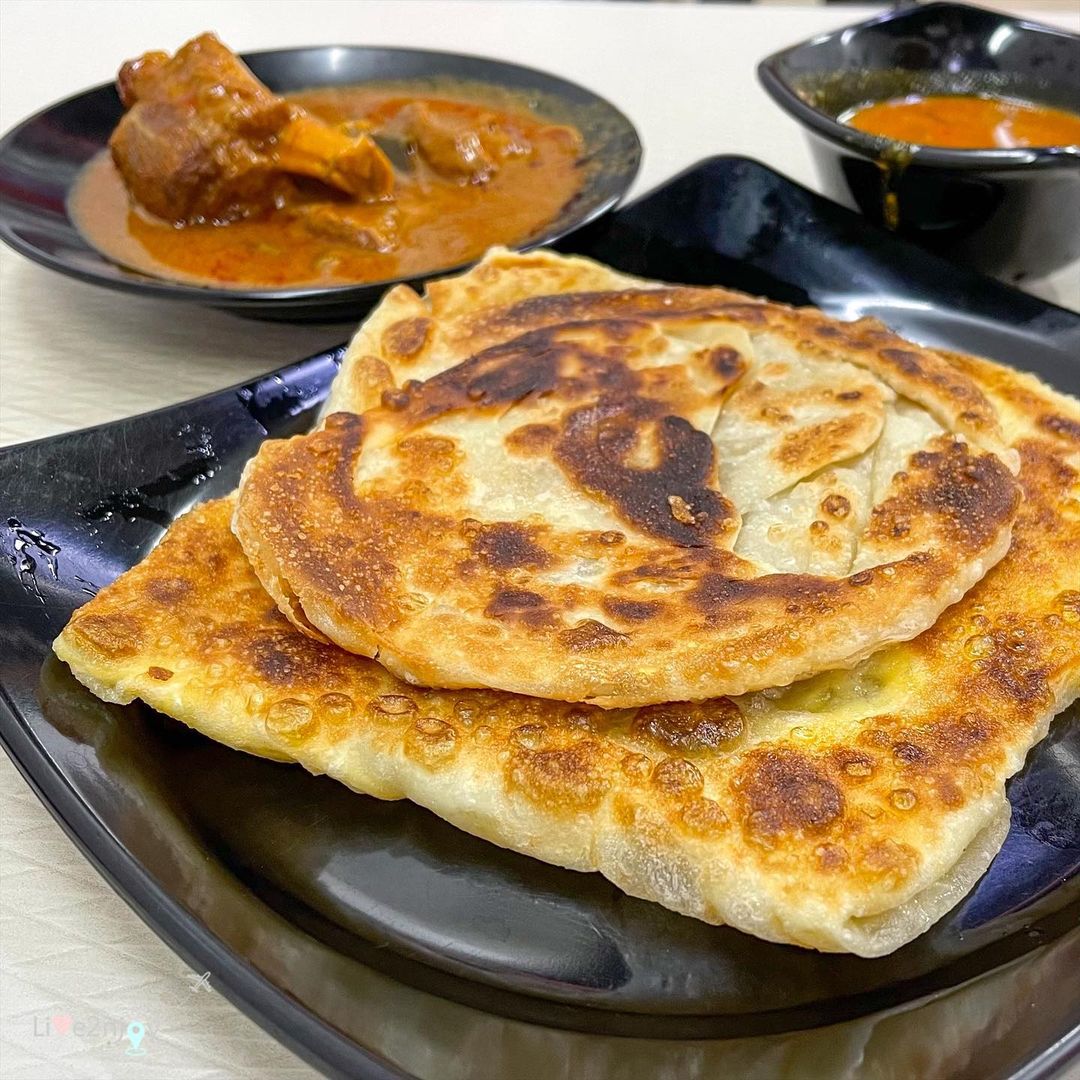 Image credits: @live2njoy
Master Prata Alexandra is said to have some of the best prata in Singapore! They sell over 100 varieties of their very crispy prata, from Plain Crispy Prata ($3) to more unique items such as the Maggi Prata ($8.50/$9.50), which is prata with Maggi noodles in it. If you are craving more than just prata, the restaurant also offers a wide range of Malay and Indian food including Chicken Briyani ($7.50) and Mee Goreng ($5/$8.90/$9.40/$9.90), which is fried with a house-made sambal sauce!
For more prata places in Singapore, check out our guide to the best prata in Singapore!
Unit number: #01-02
Opening hours: Daily 10am to 12am
Tel: 9336 1942
Website
Master Prata Alexandra is halal-certified.
17 Best Prata Places in Singapore Worth Sacrificing Your Diet For
---
3. Kumo Japanese Dining
---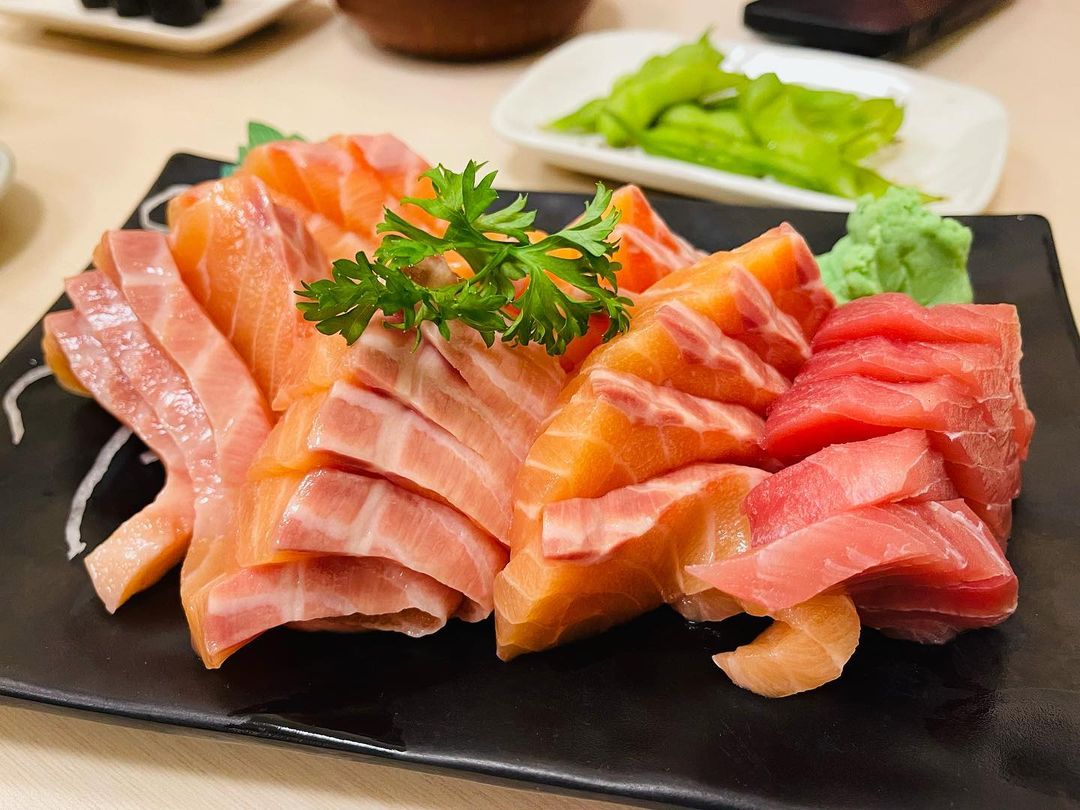 Image credit: @hanmeiii_
Kumo Japanese Dining is one of the more affordable Japanese buffet spots around, priced at $48.90++ for both lunch and dinner. Their thick slices of Sashimi includes Salmon, Tuna, Hamachi, and Octopus, which you can also get in Nigiri sushi form. Tempura is also available here, ranging from your typical Eggplant and Prawn tempura to Sillago fish tempura. For something less greasy, ask for Ochazuke, a simple green tea rice bowl, or Cold Soba if you prefer noodles.
Unit number: #01-08/09
Opening hours: Daily 11:30 am to 2:30 pm, 5:30 to 7:30 pm, 8 to 10 pm
Tel: 8344 1278
Website
Kumo Japanese Dining is not a halal-certified eatery. 
Kumo Japanese Dining Has $43.90++ Buffet At Queenstown, With Unlimited Sushi, Sashimi And More
---
4. House of Bao
---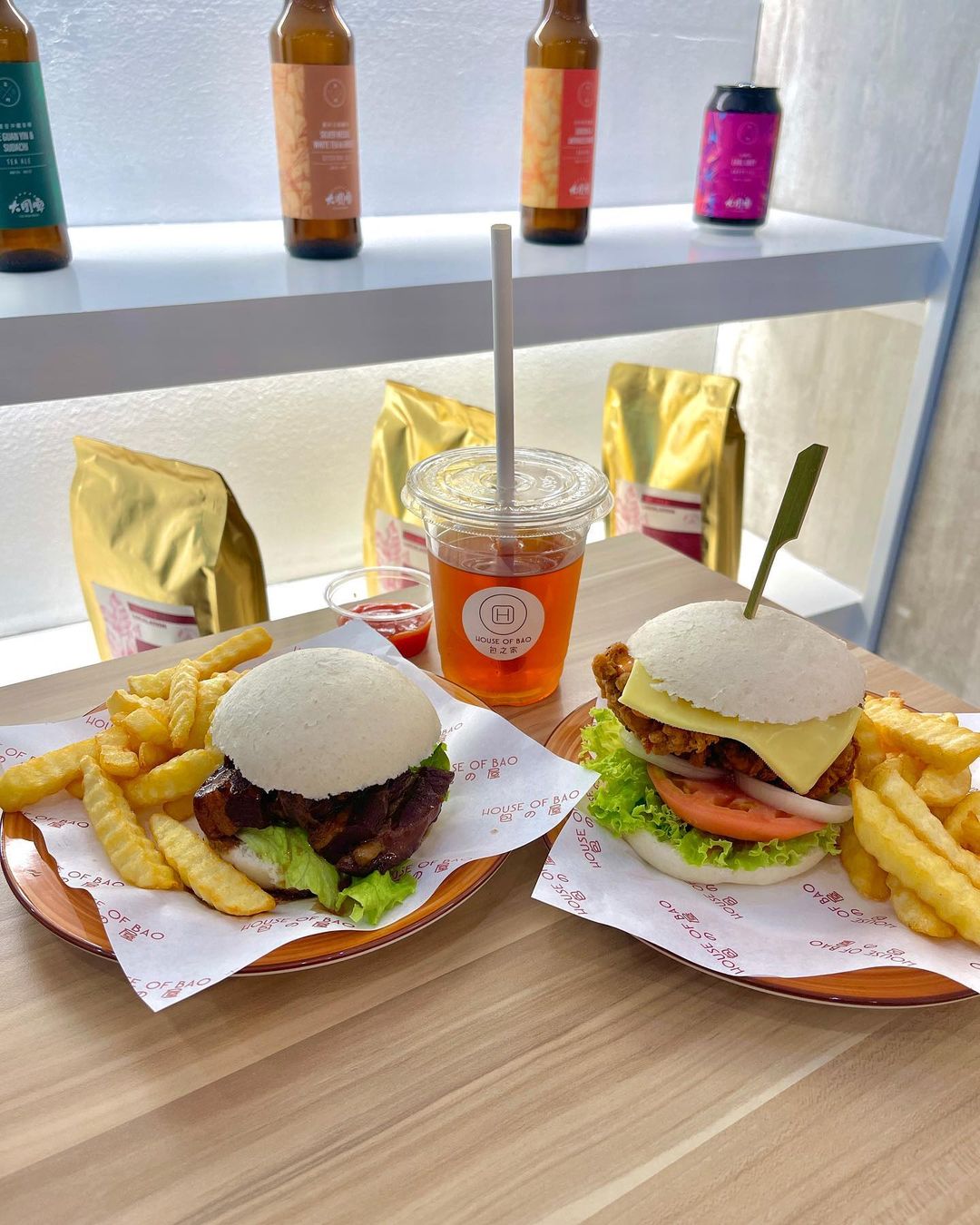 Image credit: @miss.foodiegirl101
House of Bao is a new store in Alexandra Central Mall, with steamed bao, burger-bao fusions called bao-gers, and deep-fried ice cream baos! It's the first physical Singaporean store of Malaysian bao brand Taiping Bao, which has been making soft, fluffy buns since the 1970s.
Try their bao-gers such as the Crab Krab ($14.90), which has a whole deep-fried soft shell crab sandwiched between a steamed bun and drizzled with chilli crab sauce. A sweeter option is their Ice Cream Bao ($7.90), with unique ice cream flavours such as Earl Grey And Fig or Sea Salt Caramel Almond. For something more conventional, they also have a range of traditional Steamed Bao which is served in pairs for $3. All bao are made to order, so expect a wait time of about 15 minutes.
Unit number: #01-13
Opening hours: Tue-Sun 10am to 9:30pm
Tel: 8286 8982
Website
House of Bao is not-halal certified.
---
5. Blanco Court Fish Soup & Fish Head Steamboat
---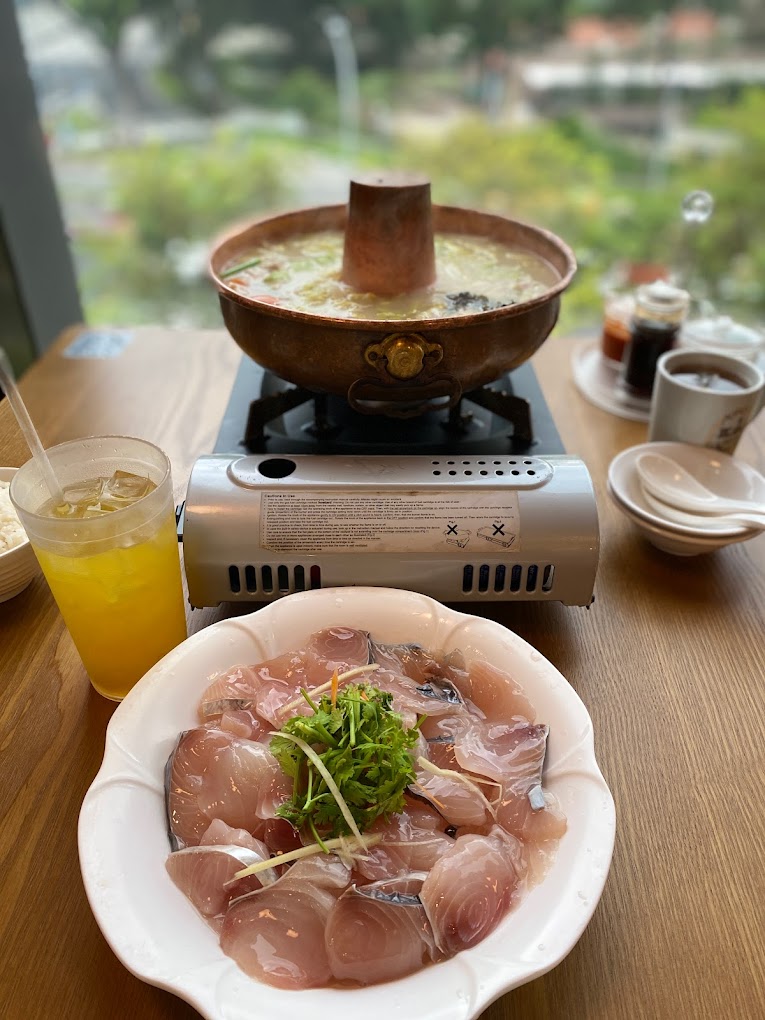 Image credit: Qian Lu
Not only can you get Blanco Court's famous fish soup here at Blanco Court Fish Soup And Fish Head Steamboat, they also have a number of fish-based hotpots that are great for sharing or eating by yourself. To start, you can get the Fried Fish Beehoon Soup ($8.80) Blanco Court is known for, with chunky fried fish swimming in a rich, milky fish bone broth along with bee hoon and deep-fried egg floss. 
For hotpot lovers, their Signature Red Grouper Hotpot (Market Price), which comes with a whole grouper, head and all, sliced up neatly for you to cook. Otherwise, their Sliced Fish Hotpot ($35/$55) features a generous portion of raw Spanish Mackerel.  
Check out our guide to famous fish soup stalls in Singapore!
Unit number: #03-01
Opening hours: Daily 10am to 10 pm
Tel: 8719 8706
Website
Blanco Court Fish Soup & Fish Head Steamboat is not a halal-certified eatery.
11 Famous Fish Soup Stalls Including Arcade Fish Soup And Blanco Court Fried Fish Noodles
---
6. The Gogi
---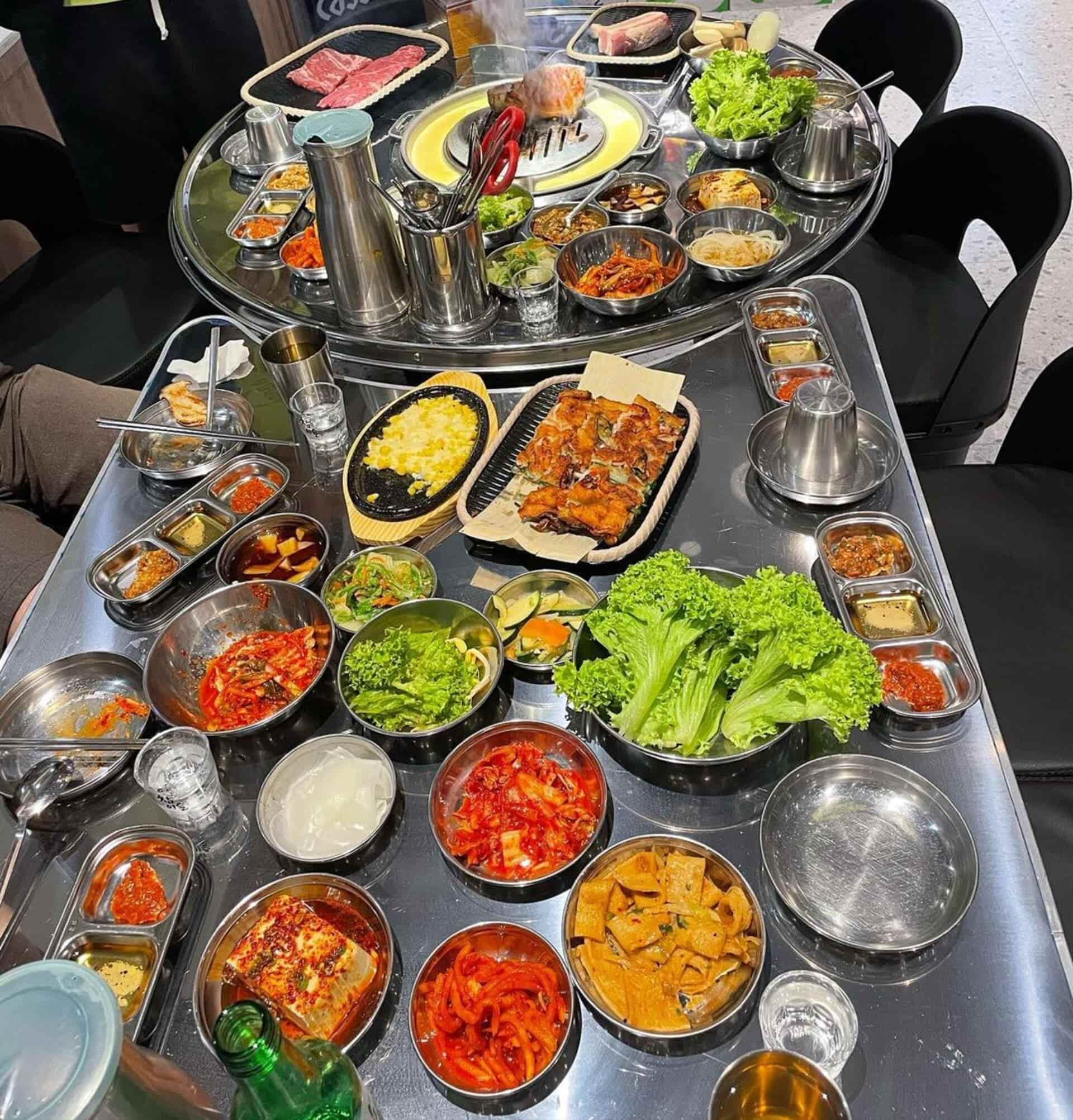 Image credit: @thegogi_k.bbq
Run by a Korean lady boss, The Gogi is a Korean BBQ restaurant with friendly staff, good food, and great vibes! Choose from a range of meats such as pork belly from $20, and feel free to ask any of the resident grillmasters on hand if you need some help.
They also have traditional Korean mains and sides, such as their popular Kimchi Jjigae ($16) and a well-stuffed crispy Seafood Pancake ($20). The restaurant also offers a generous amount of free side dishes for every table, with free refills!
Unit number: #02-01
Opening hours: Tue-Sun 11:30 am to 3pm, 5:30 to 10pm
Tel: 8181 7221
Website
The Gogi is not a halal-certified eatery.
---
7. La Saigon
---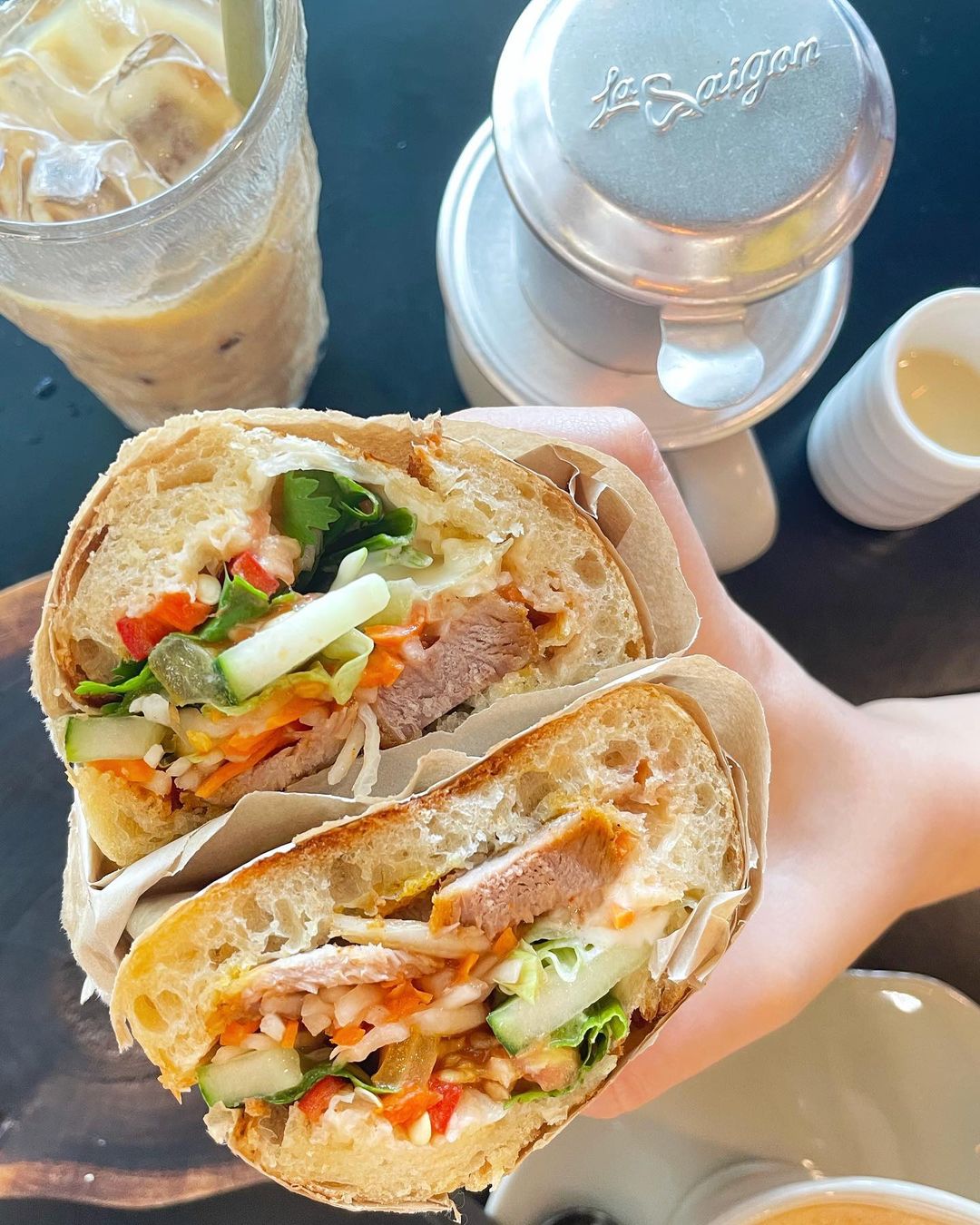 Image credit: @nicefood.hunter
La Saigon is a small Vietnamese-owned cafe that sustainably sources their beans directly from Vietnamese producers! The founder also has achieved the rare Q Grading certification, making her the coffee world's equivalent of a wine sommelier. Try their Specialty Vietnamese Drip Coffee ($5), a fruity, super gao blend that you can have black or white, where condensed milk is added for a sweet counterbalance. 
The store also offers zhnged-up Vietnamese food with ingredients imported directly from Vietnam, such as their Traditional Roasted Pork Sourdough Banh Mi ($12.90). The fresh sourdough baguette is stuffed with juicy roast pork, fresh cucumber, kombucha-fermented pickles, and their house-made sauce for a satisfying meal. 
Check out our guide to the best Vietnamese food in Singapore.
Unit number: #02-26
Opening hours: Fri-Wed 7:30am to 9pm, Thurs 8am to 9pm
Tel: 9798 3355
Website
La Saigon is not a halal-certified eatery.
9 Vietnamese Food Places In Singapore For Legit Banh Mi, Pho, Bun Cha And More
---
8. Yummy Punjaby
---

Image credit: @hardeepsinghsg
Yummy Punjaby is a family-run restaurant with legit North Indian food and a range of vegetarian-friendly options! Get crowd favourites such as the Paneer Shashlik Tikka ($19.60), which features baked skewers of soft cottage cheese, capsicum, tomatoes and onions, or try Punjabi specialities such as Kadhi Pakora ($16.50), a creamy, full-bodied curry with tangy yoghurt, chickpea flour, fenugreek, and deed-fried vegetable fritters. For something less typical, they also serve Indo-Western and Indo-Chinese fusion dishes.
Unit number: #01-07
Opening hours: Sun-Fri 8am to 9pm, Sat 8am to 12am
Tel: 6297 2262
Website
Yummy Punjaby is not a halal-certified eatery.
---
9. John's Pizzaria & Bakery
---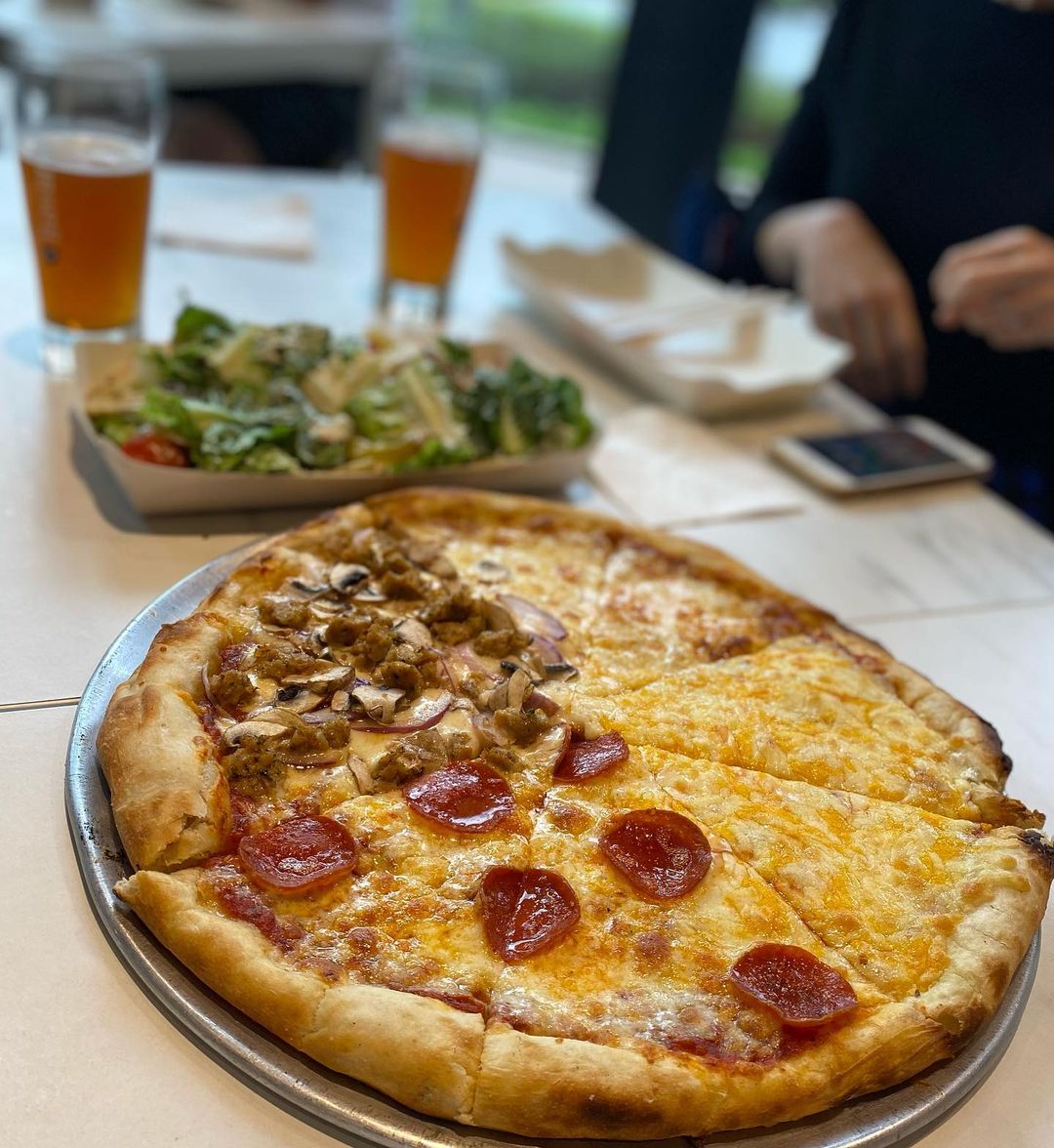 Image credit: @_miaoh_
With the noble aim of making pizza great again, John's Pizzaria & Bakery sells American pizzas with a wide range of toppings, house-made sauces, and a fresh sourdough base that is made fresh in-house everyday. Try a classic NY Cheese Pizza ($28) or a Pepperoni Pizza ($27), made with pork pepperoni imported straight from America. For the indecisive, get their JOHN'S 4-WAY ($29), which uses the same 14-inch round pizza base, where each quarter is a different type of pizza of your choice. 
You can also get their signature Deep Dish Pepperoni Pizza ($37) for two or three people, with white cheddar, mozzarella, mildly spicy NY-style sauce, pork pepperoni, and crispy cheese on a rectangular base.
Unit number: #01-14
Opening hours:  Mon 10am to 5pm, Tue-Thurs 10am to 9pm, Fri-Sat 10am to 10pm, Sun 10am to 9pm
Tel: 6254 8920
Website
John's Pizzaria & Bakery is not a halal-certified eatery.
---
10. Otoko Ramen
---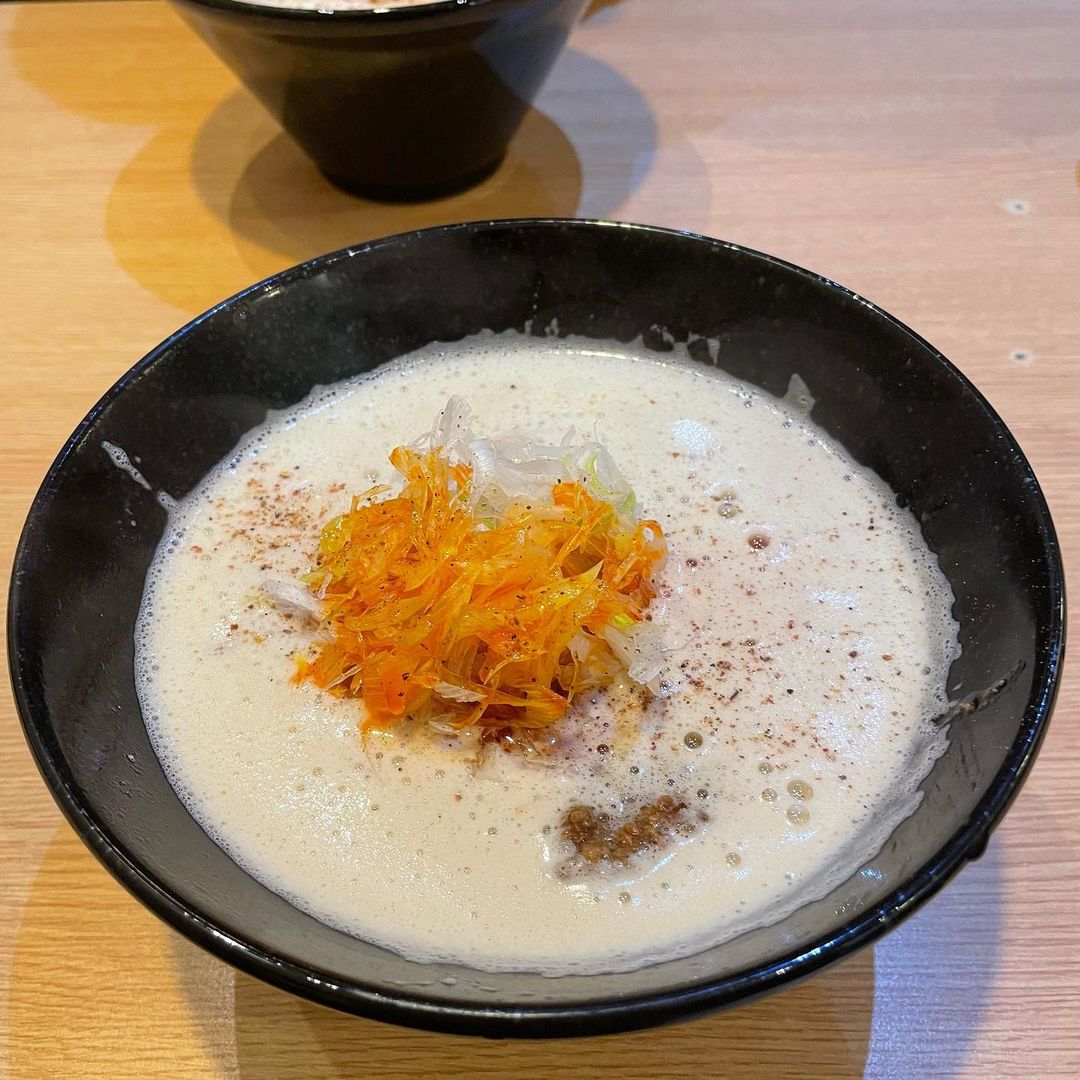 Image credit: @sg_shimaaa
On the first floor of Alexandra Central Mall is Otoko Ramen, a small and quiet ramen restaurant with free-flow eggs and incredible, legit Japanese ramen. Seemingly plain and simple dishes here are actually packed full of flavour, down to the soup you get as a side!
A crowd favourite is the Mazesoba ($13.90/$15.90), a truffle-infused dry ramen with chunks of tender chashu, mushrooms, spring onions, seaweed, and a soft boiled egg. Or, choose one of the restaurant's original creations off their limited menu, such as the Bubbly Tantanmen ($14.90) with flat noodles in a foamy, creamy chicken soup that contains house-made cashew nut paste and sansho pepper oil.
Unit number: #01-16
Opening hours: Daily 11am to 10pm
Tel: 6250 2889
Website
Otoko Ramen is not a halal-certified eatery.
---
11. G&B Bistro
---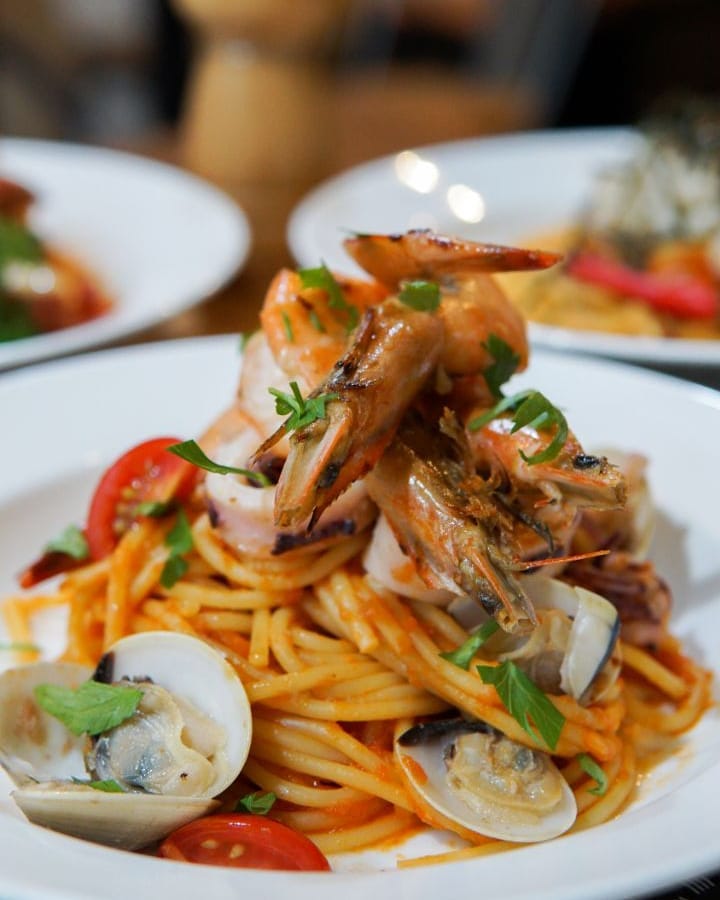 Image credit: @gb_bistro
G&B Bistro is an Italian eatery selling quality Western food and beer at competitive prices. Everything is cooked to order with fresh ingredients, such as their AI Pomodono Con Frutti Di Mare ($14.90), a tomato-based seafood pasta with prawns, clams, and squid garnished with parsley and cherry tomatoes. They also have mains such as Porccini Chicken ($10.90), a boneless grilled chicken leg served with porcini mushroom sauce. All mains also come with a free salad and side of your choice. Beer fans will also be happy to find Hoegaarden sold here for $7 a bottle and $30 a bucket!
Unit number: #01-06
Opening hours: Mon-Fri 11am to 10:30pm, Sat-Sun 11am to 11pm
Tel: 9827 6887
Website
G&B Bistro is not a halal-certified eatery.
---
12. Minami Maki
---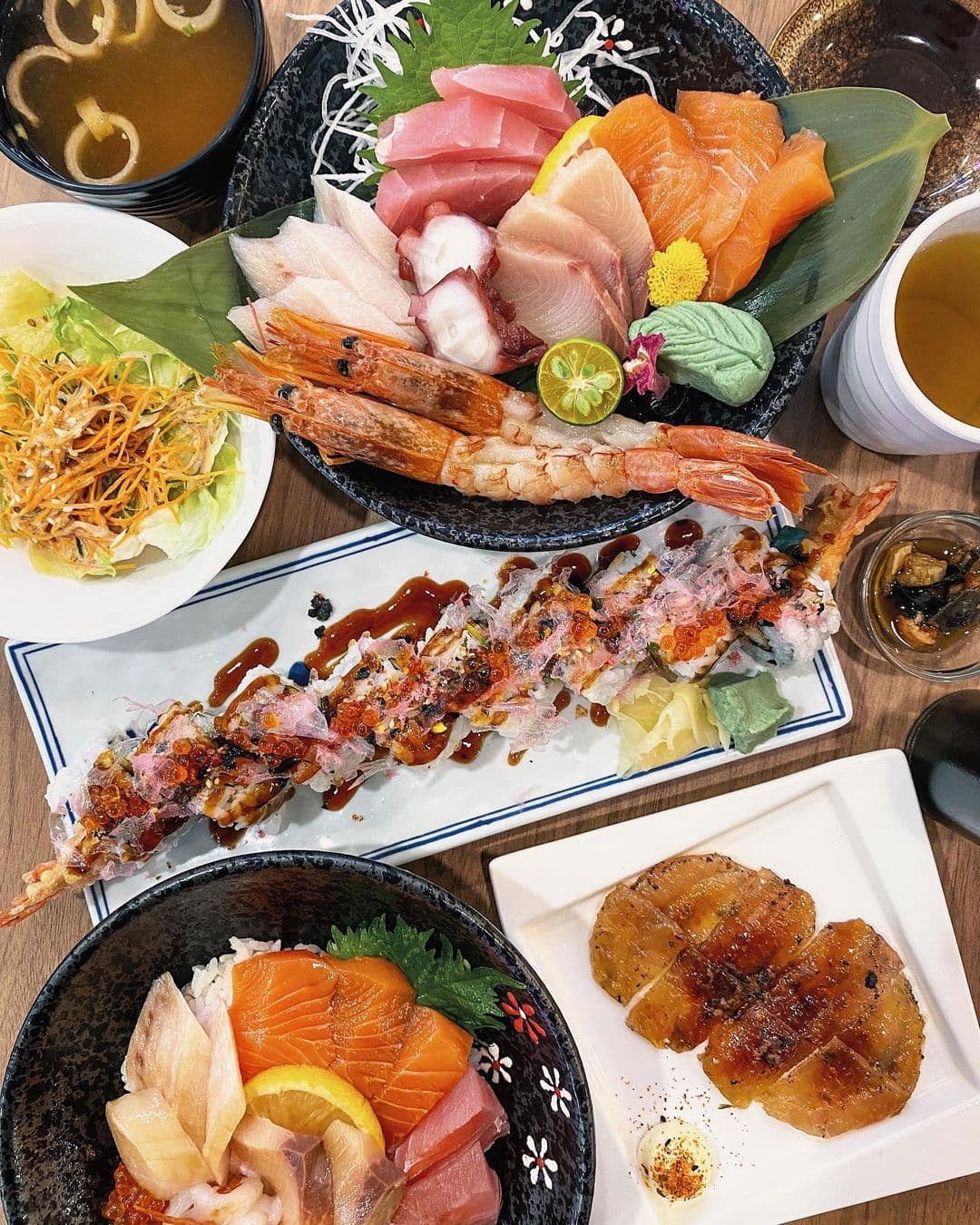 Image credit: @eat_jonlove
Minami Maki is a small eatery with a big menu of affordable nigiri, sashimi, donburi, and maki rolls at nett prices. Get their original hand-rolled maki rolls such as the Minami Signature #1 ($12), which is a beautiful maki roll with tempura prawn, egg, cucumber, and avocado topped off with salmon roe and bonito flakes. Otherwise, check out their selection of fresh sashimi, made with seasonal seafood flown in from Japan such as Cuttlefish ($3), Tuna ($3.50) and even Yellowtail Hamachi Belly ($6). Also, top up your maki or donburi in-store for a $3 set meal, inclusive of a soup, salad, and drink.
Unit number: #02-43
Opening hours: Tue-Sun 11:30am to 2:30pm, 6 to 9pm
Tel: 6542 0302
Website
Minami Maki is not a halal-certified eatery.

---
What to eat at Alexandra Central Mall
---
For such a quiet place, Alexandra Central Mall has a surprising amount of international cuisines available to satisfy any craving. So if you ever tire of Swedish cafeteria food, you now know where to look. Alternatively, check out other nearby hawker centres such as ABC Brickworks Food Centre or stalls including Nanyang Kopi Kia Coffee which has unique claypot coffee!
Get Traditional Claypot Coffee At This New Hawker Stall In Bukit Merah
Feature image adapted from @twinklekle.sg, @eat_jonlove, @miss.foodiegirl101, and @chiaksimi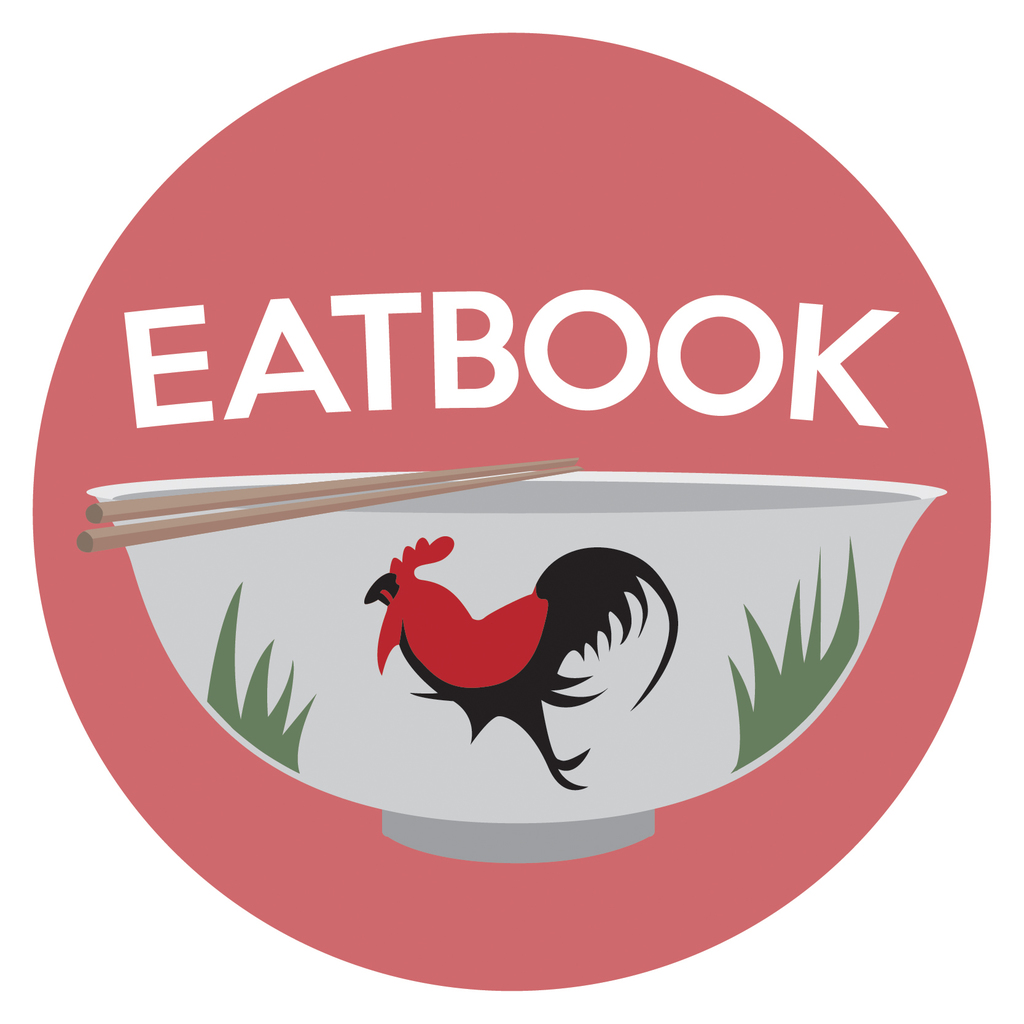 Drop us your email so you won't miss the latest news.