Alley Wei has halal beef noodles and Taiwanese food at Tampines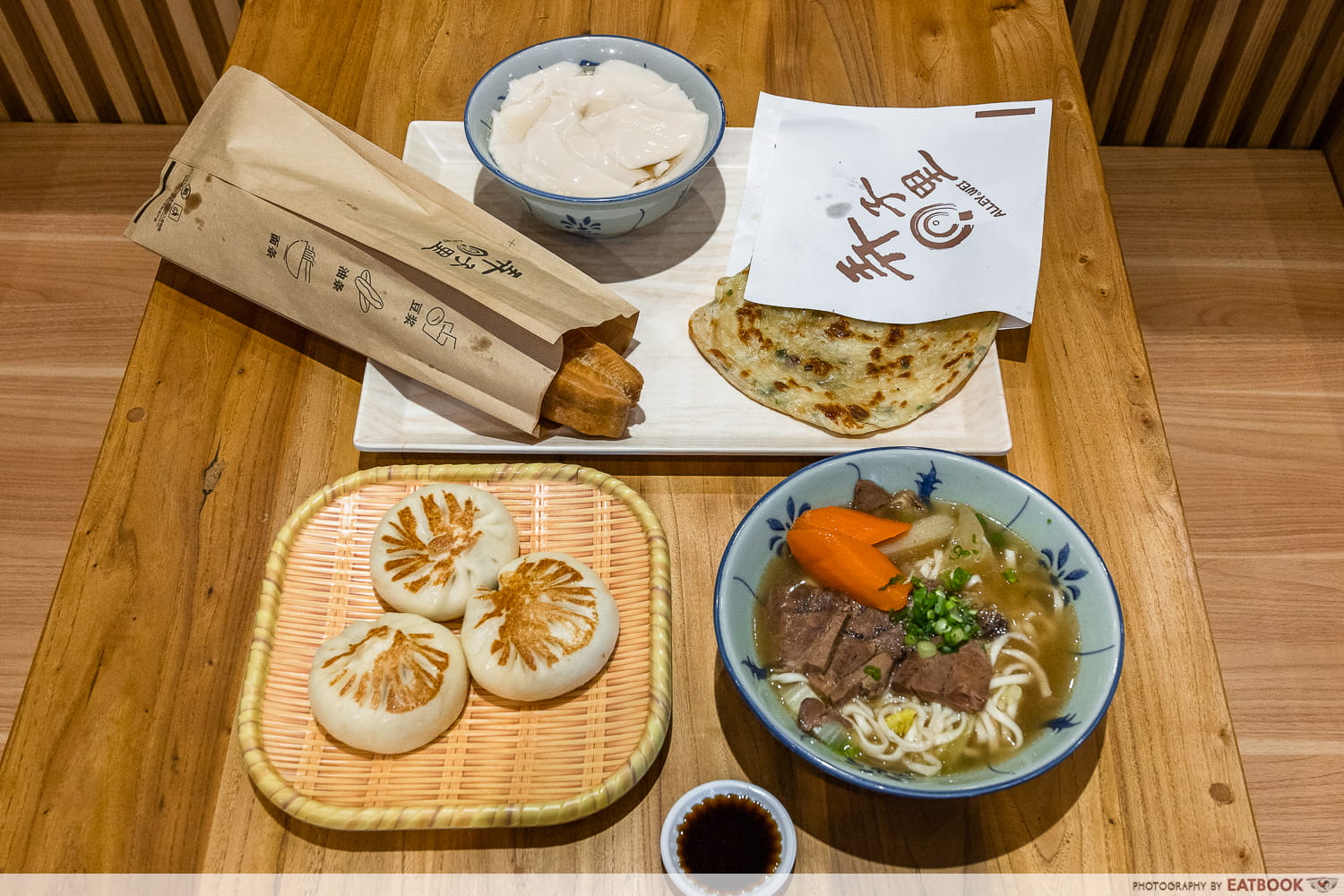 Even though Taiwanese food is one of my favourite cuisines, it's hard to come by Muslim-friendly eateries that serve it. Upon discovering Alley Wei, a Taiwanese restaurant that recently got halal-certified, I immediately grasped at the opportunity to review them. Better yet, they're also located in Tampines Mall—convenient for Easties like me.
Food at Alley Wei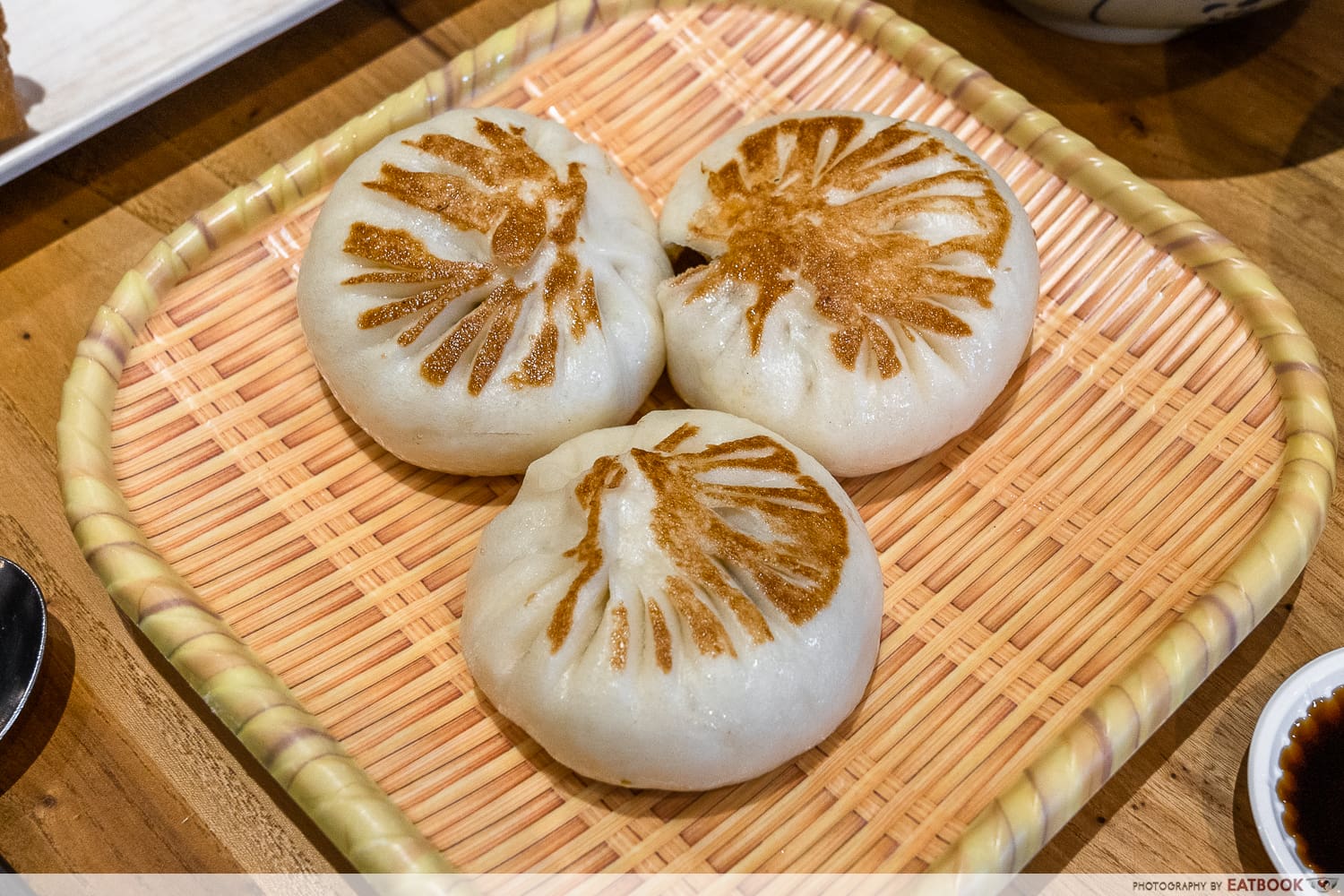 We started our meal with the Pan-fried Chicken Pau ($4.80), which comes in a set of three buns. 
These thick buns were slightly crispy on the outside, yet soft and fluffy on the inside. I was, however, a tad disappointed to find that the bread-to-filling ratio was slightly disproportionate, with too much bread compared to the meat filling.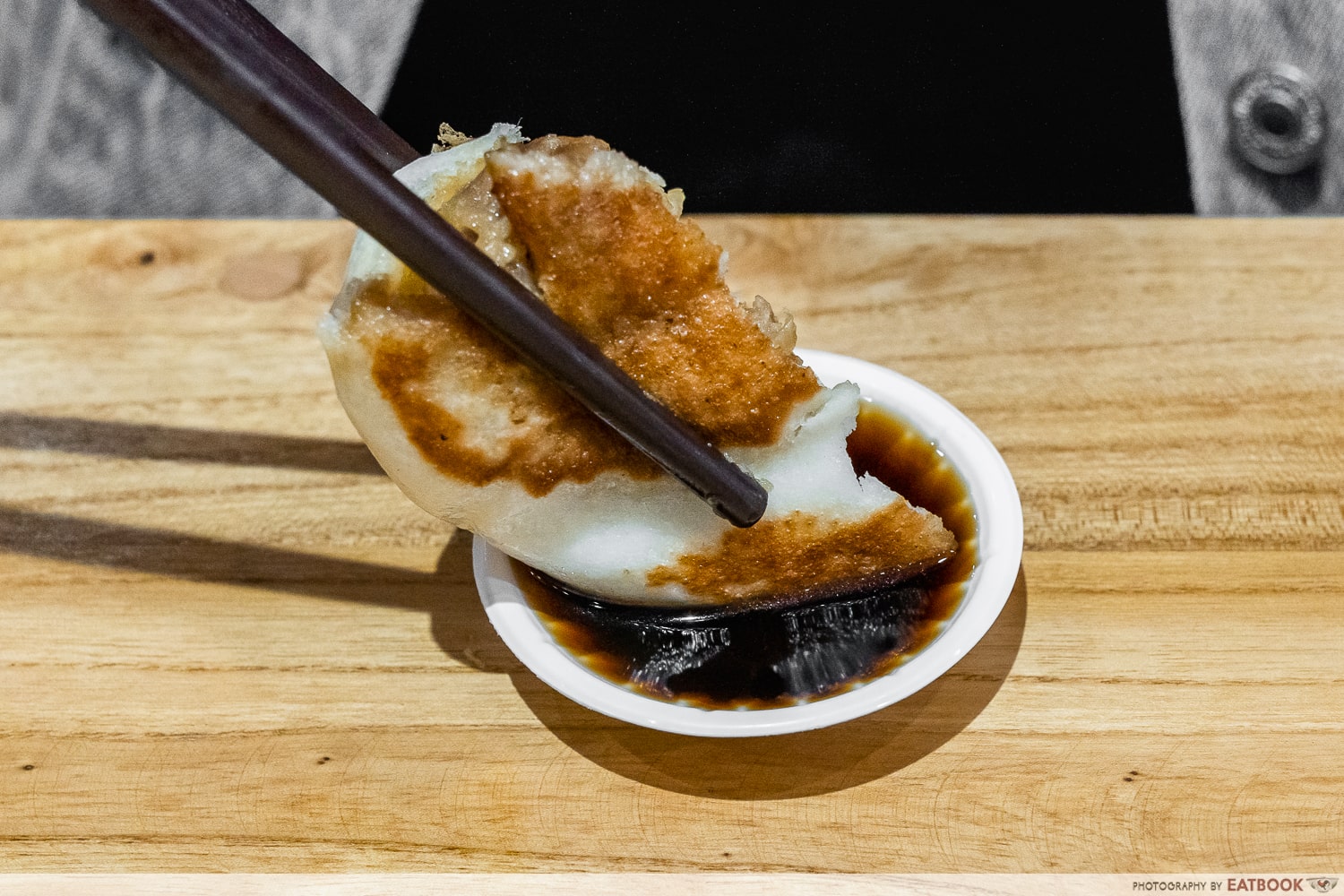 We recommend dipping the bun in some light soya sauce, as that enhanced the subtle sweetness of the bread and savoury chicken filling.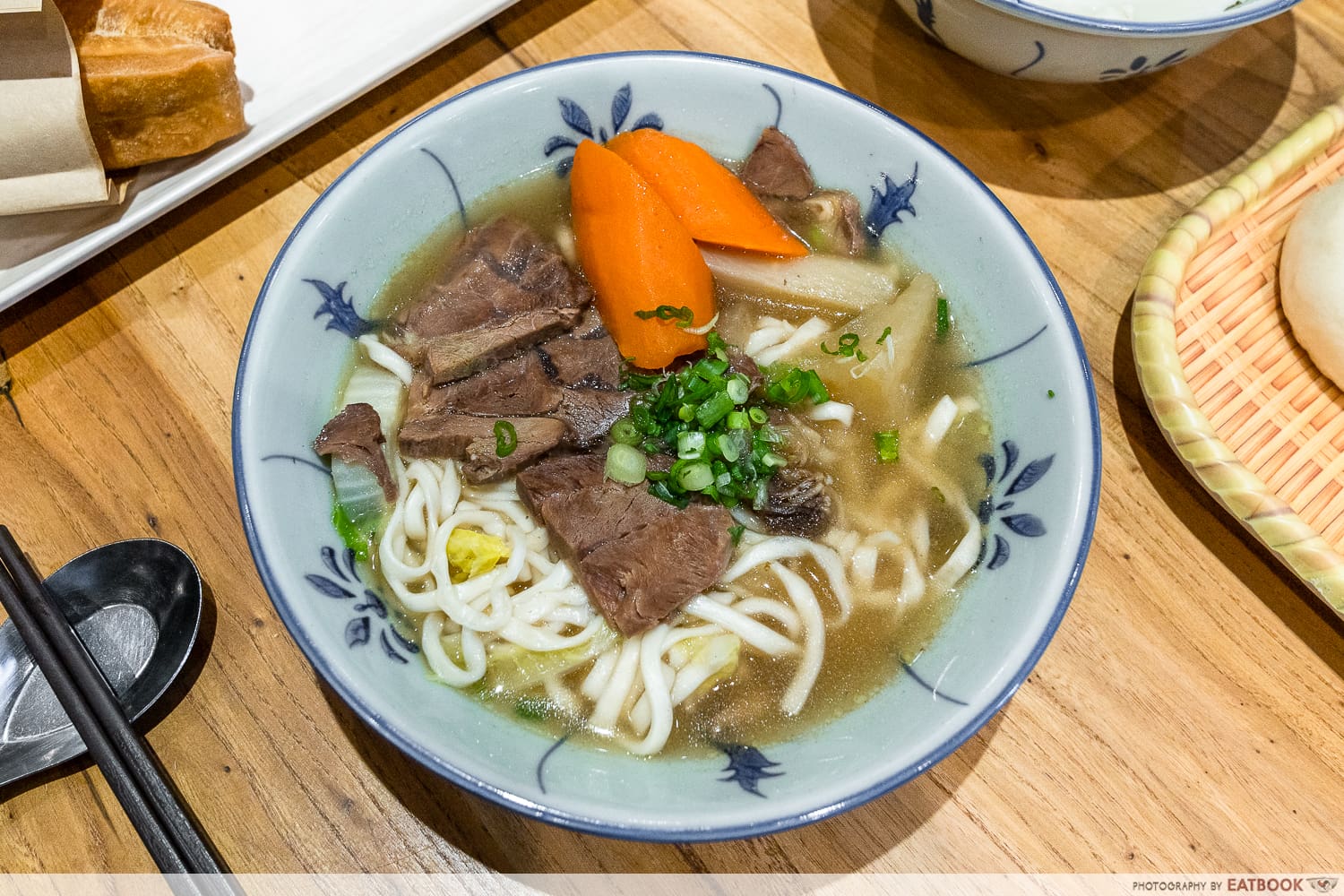 As a fan of beef, I knew that we couldn't pass on the Beef Noodles ($9.90). The broth seemed a lot lighter in colour to what I was used to, and it had a pleasant beefy aroma. Its taste, however, wasn't as meaty as I thought it would be. The overall broth was slightly overpowered by a tanginess that came from the boiled carrots, radish, and scallions. 
I appreciated that it wasn't overly salty or oily though. In addition, there were peppery notes that complemented the clean-tasting broth. This was a satisfying dish, and I found myself going in for seconds.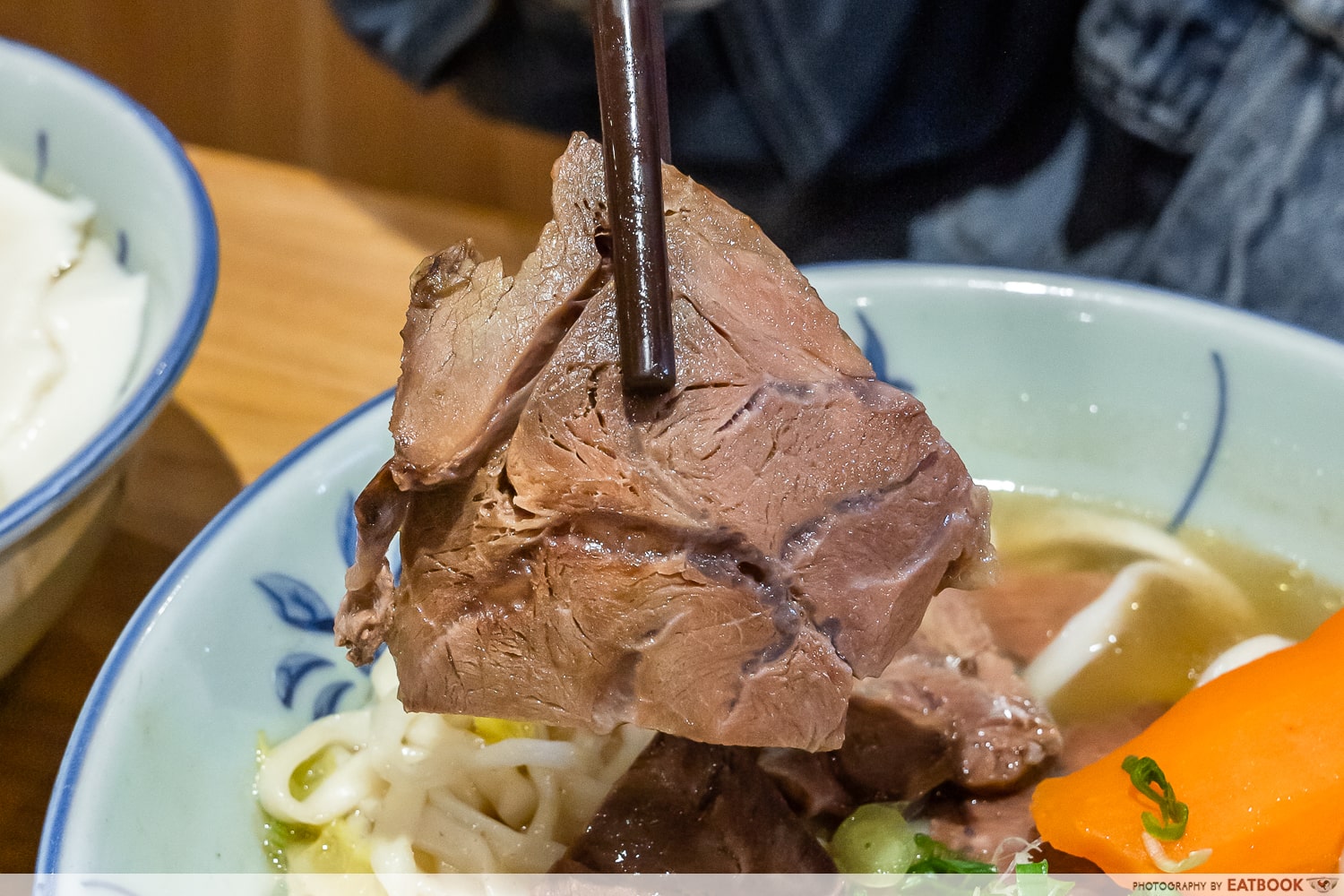 What impressed me the most was the thick slices of beef that were so tender, they separated  with ease with every bite. While I'm not usually a fan of the gelatinous texture of fat on meat, the fat was rendered so well that it melted in my mouth the moment I bit into them.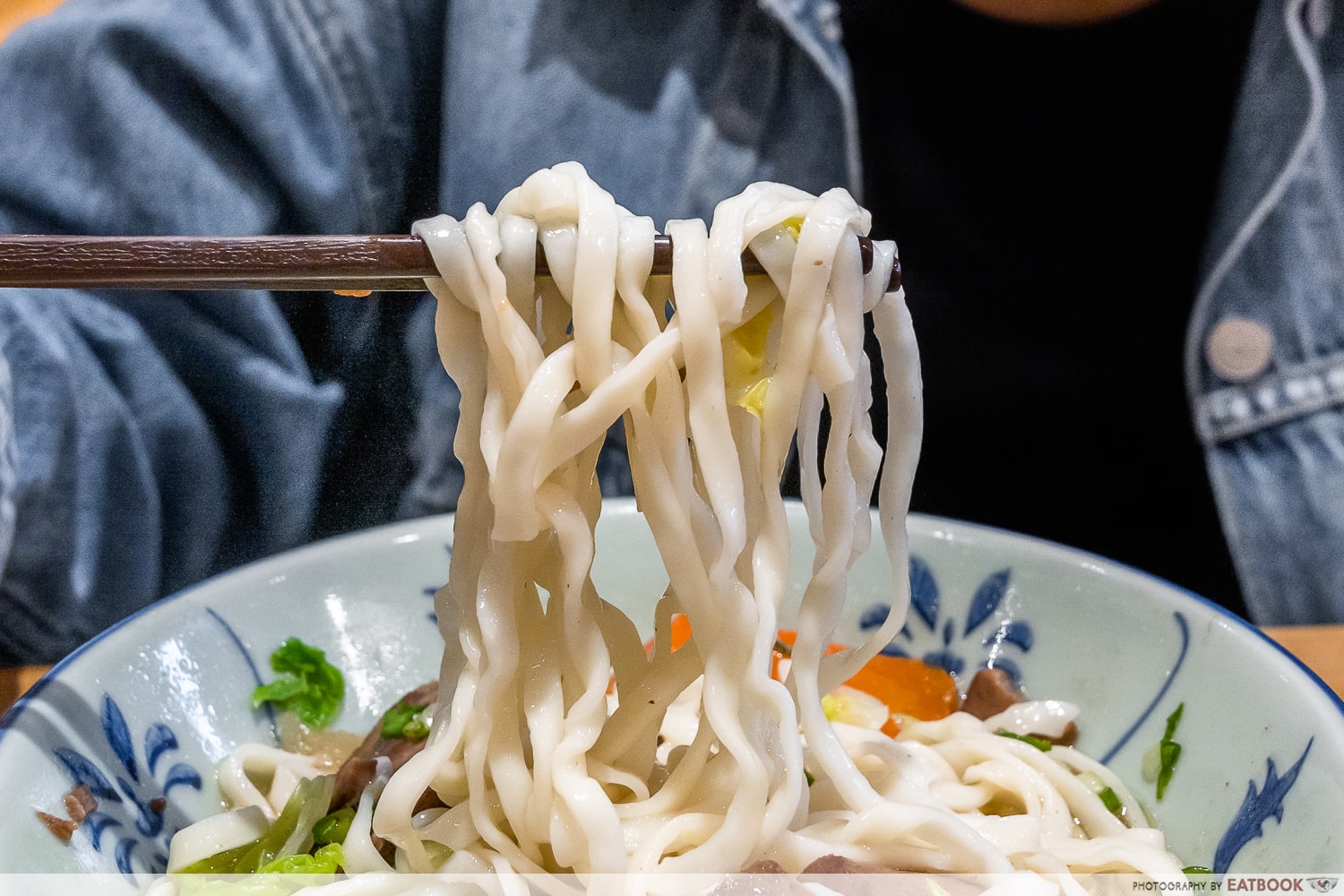 The noodles, however, weren't as chewy as I would have liked. Despite this, it was still a delicious and comforting bowl of noodles that I could easily finish.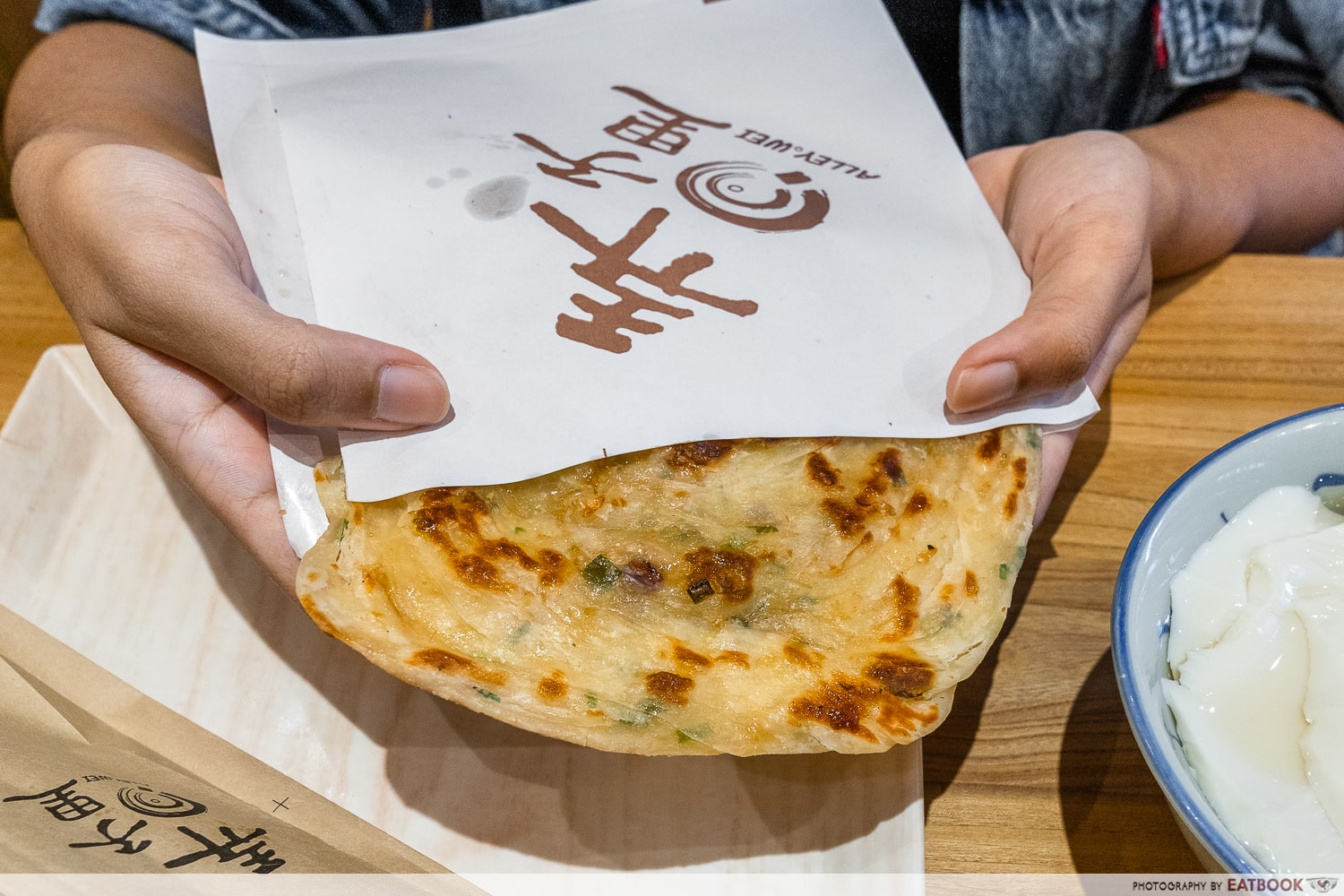 Another popular pick is the Scallion Pancakes ($4.20). These were thin and savoury, featuring specks of diced scallions.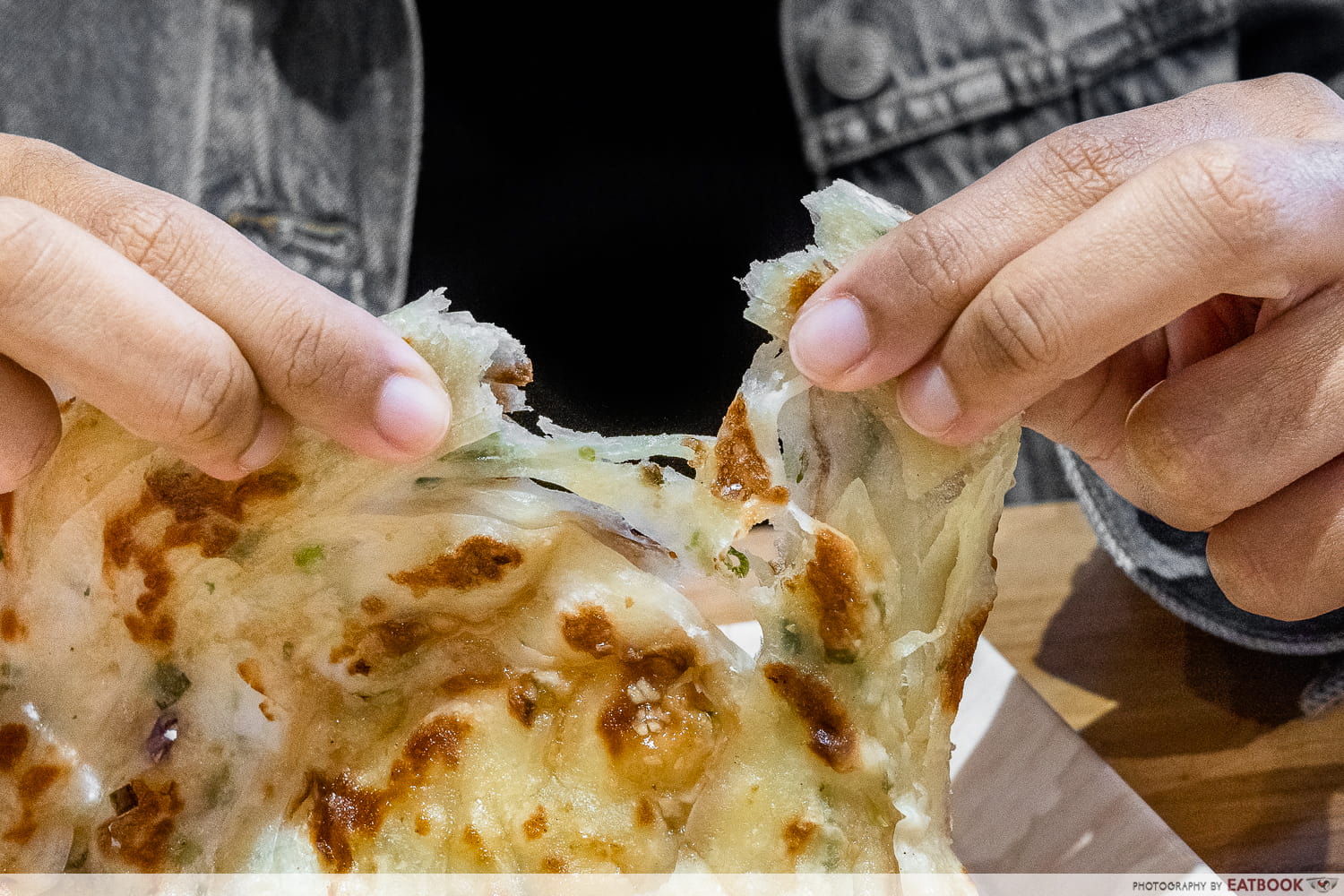 This dish closely resembled roti prata but it was more doughy. It wasn't as crispy or flavourful as I thought it would be, and I felt that it lacked that strong scallion flavour I was expecting.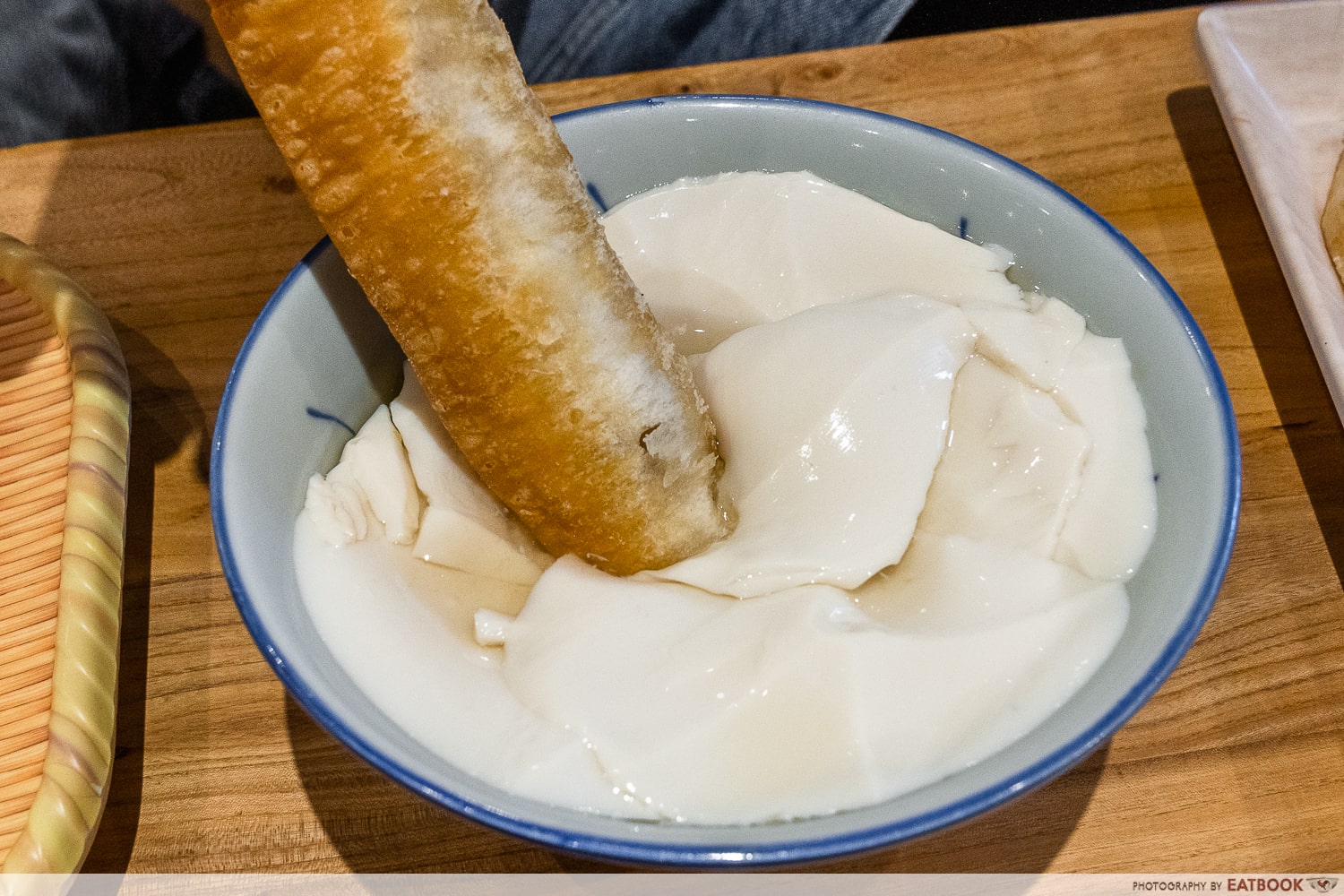 We ended our meal on a high with the bestselling You Tiao ($1.80) and Hot Sweet Beancurd ($2.50).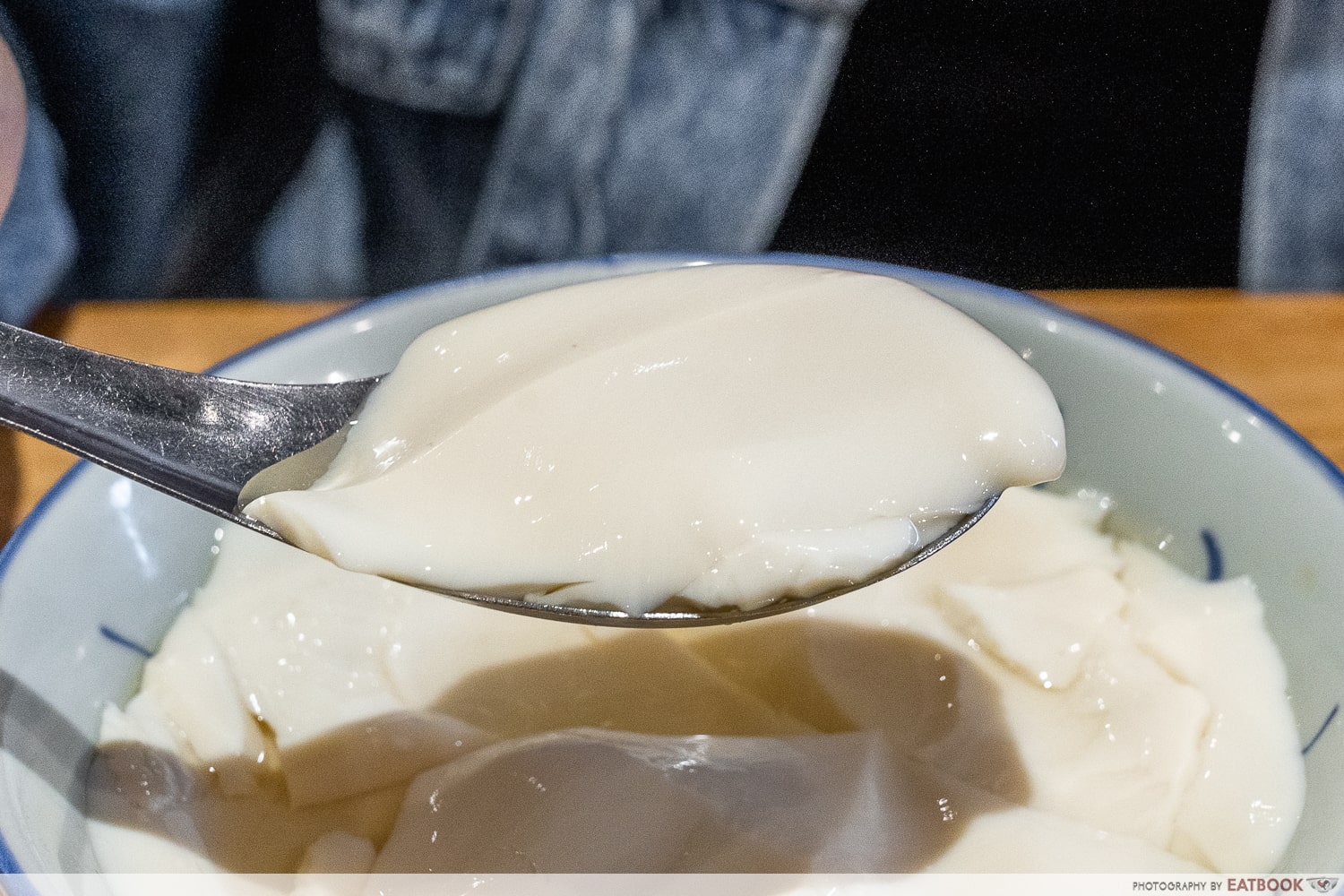 The beancurd was milky and smooth, but without that powdery aftertaste I dislike when eating beancurd. I was glad to find that the sugar syrup wasn't overly sweet either.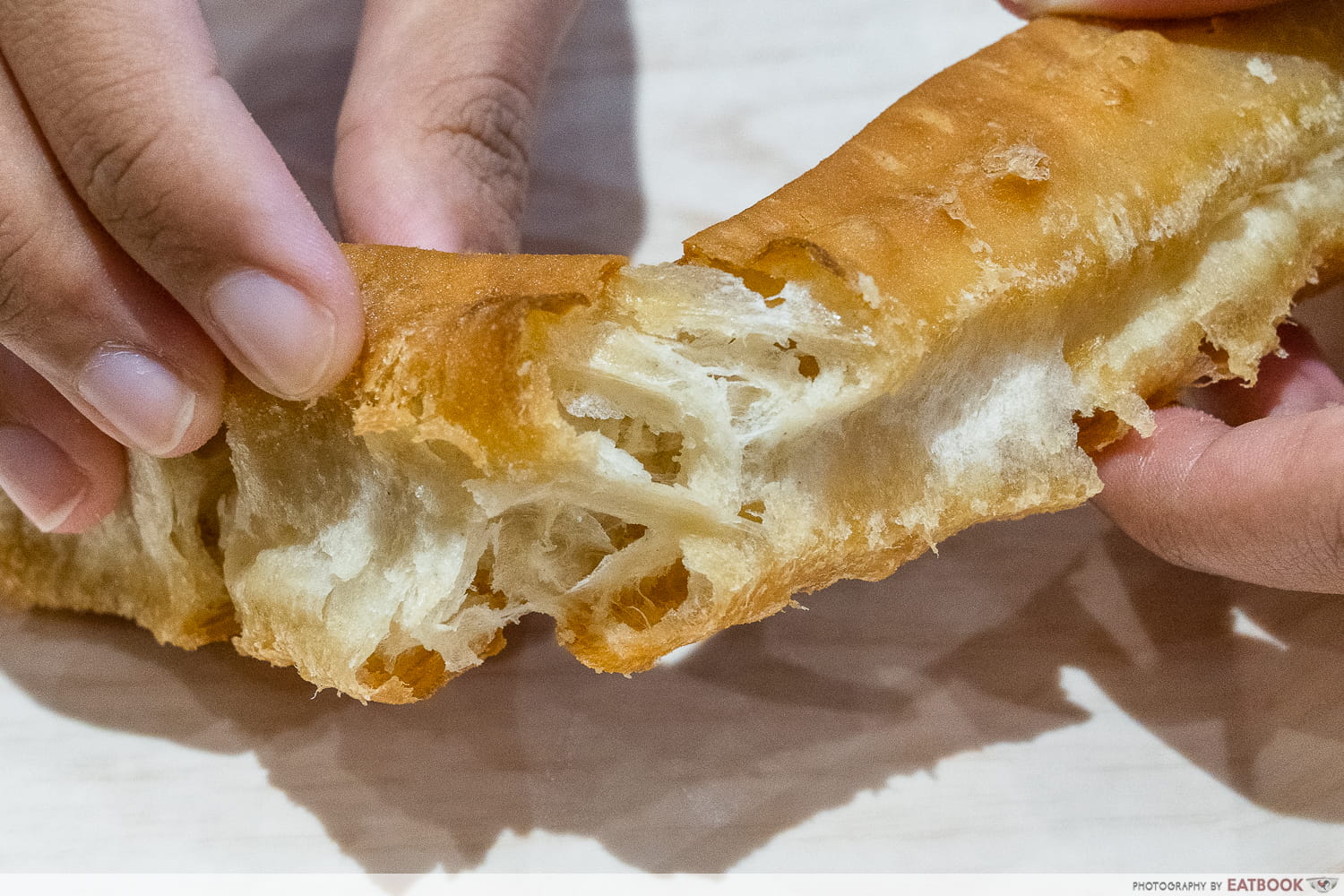 The youtiao, though, had a slightly greasy finish which I didn't really enjoy, but I loved how soft and doughy it was on the inside. 
Ambience at Alley Wei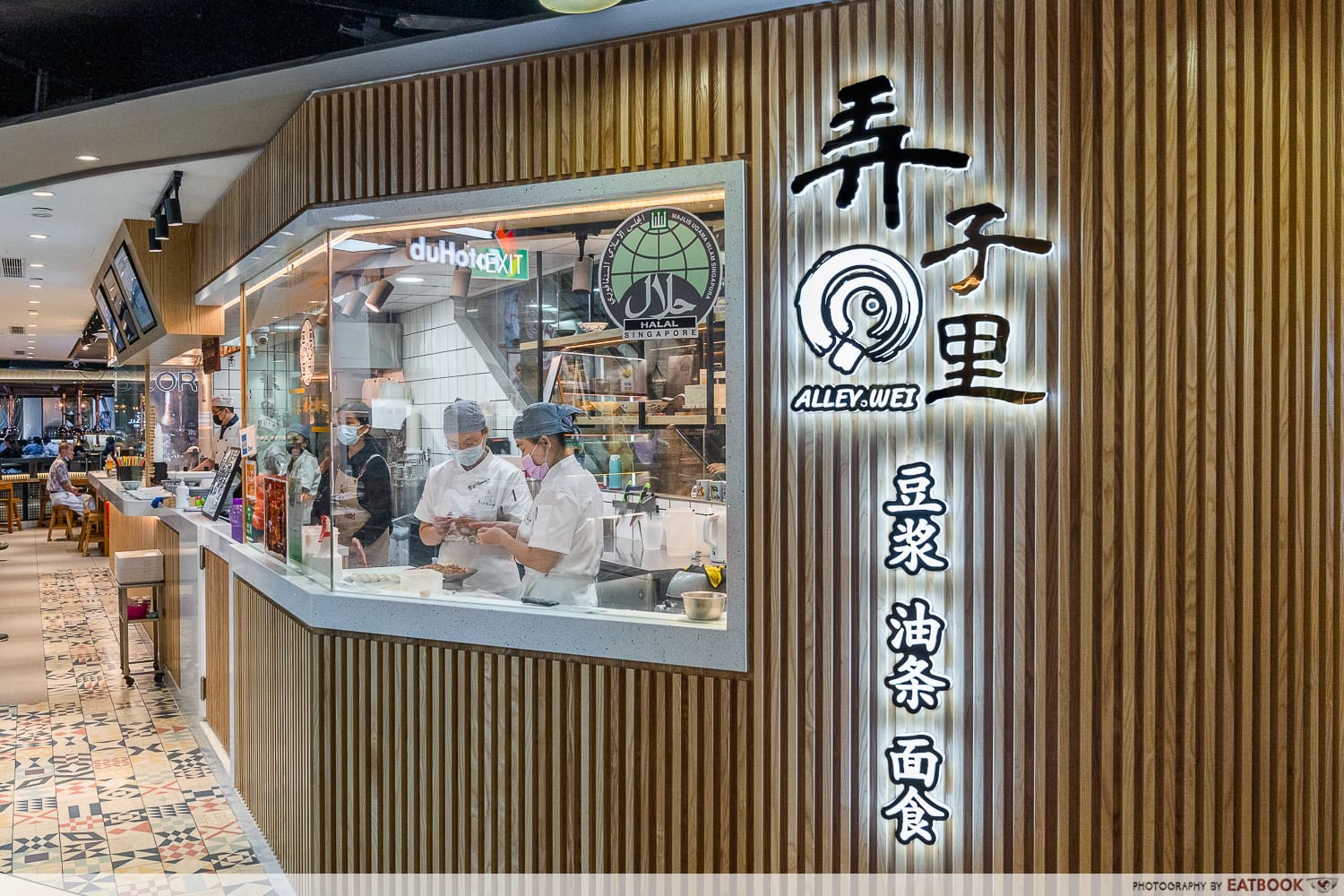 Located in basement one of Tampines Mall, this restaurant sports an open concept layout and is decked in light wooden furniture. With plenty of seats and a brightly lit interior, it makes a great place to pop by for lunch or dinner if you happen to be shopping in the mall. 
The verdict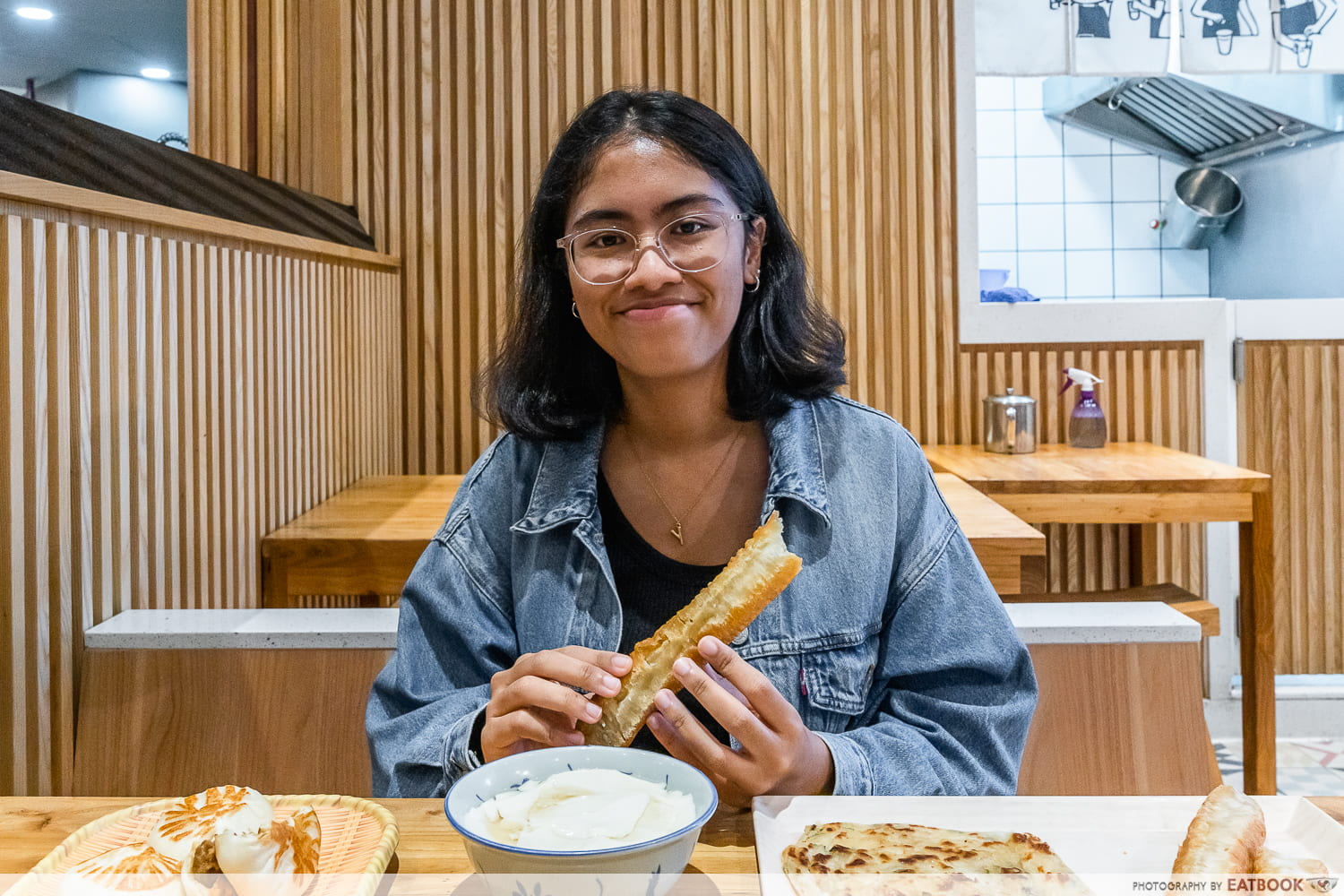 There's no doubt that I'll revisit Alley Wei soon, even if it's just for the beef noodles. While there were some minor letdowns, the affordable prices, decent portions, and tasty food are enough to justify giving this restaurant a visit. 
For more food in the area, check out our guide to the best food at Our Tampines Hub. Alternatively, Fluff Stack at Tampines 1 will introduce you to yummy mango souffle pancakes and more!
Address: 4 Tampines Central 5, #B1-K21, Tampines Mall, Singapore 529510
Opening hours: Daily 11am to 9pm
Website
Alley Wei is a halal-certified eatery
14 Our Tampines Hub Food Places For Halal Beef Noodles, Turkish Kebabs And More
Photos taken by Jasper Juay and edited by Tan Zi Hui.
This was an independent review by Eatbook.sg
Alley Wei Review: Halal Beef Noodles, Taiwanese Dumplings, And Scallion Pancakes In Tampines
Alley Wei Review: Halal Beef Noodles, Taiwanese Dumplings, And Scallion Pancakes In Tampines -

8/10
Summary
Pros:
– Prices were affordable
– Beef noodles were delicious
– Hot sweet beancurd was not overly sweet
Cons:
– Scallion pancake was a bit bland
– Pan-fried chicken pau could have had more filling
Recommended dishes: Beef Noodles ($9.90), You Tiao ($1.80), Hot Sweet Beancurd ($2.50), 
Opening hours: Daily 11am to 9pm
Address: 4 Tampines Central 5, #B1-K21, Tampines Mall, Singapore 529510