---
The must-try ice cream flavours at Apiary Cafe
---
Ice cream cafes in Singapore are dime a dozen today, but few names have stood the test of time thanks to the market's saturation. Apiary is one such speciality dessert joint that has maintained its popularity since it opened in 2016 along Neil Road, so much so that it was recently named one of the best ice cream stores in the world by the Financial Times. Since then, Apiary has also established two other outlets: one in Joo Chiat, and one in Jubilee Square.
Founded by Travis Goh and Brian Lee, Apiary takes its name from the hive where bees are kept. The duo envisioned the cafe to be a gathering place for lovers of speciality sweets and ice cream. Their philosophy focuses on churning ice cream with only the freshest ingredients, to the point where they pasteurise their dairy in-house, at their cafe. They also don't use any artificial ingredients, flavourings, or colourings in their products.
With close to 20 flavours on the menu, things can get a tad overwhelming, so we've rounded up some of the best ice cream flavours at Apiary Cafe you must try. These flavours are also sold as take-home pints!
---
1. Blue Milk ($4.20)
---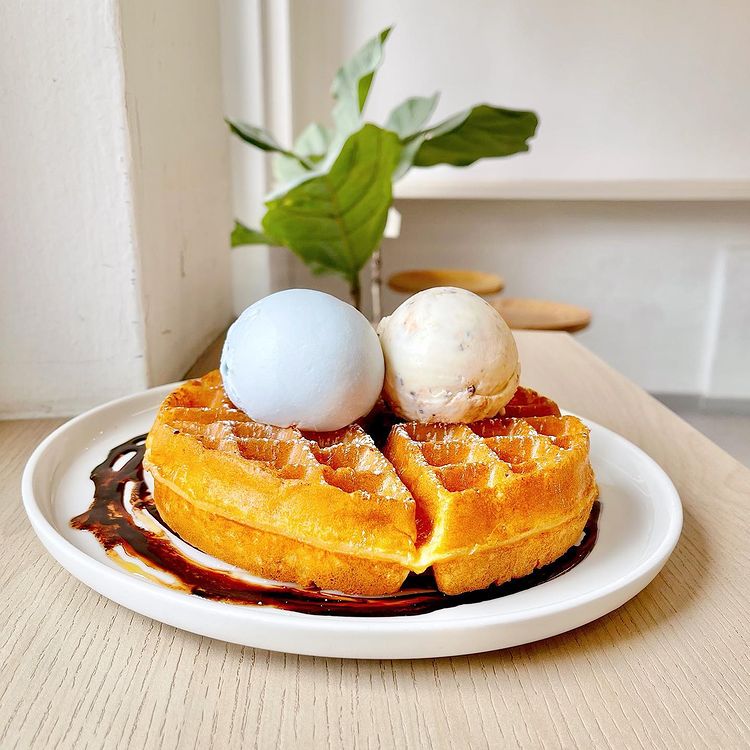 Image credit: @xuansnacs
Apiary's iconic pale blue ice cream is made with a smooth, milk base that is infused with blue pea flowers to give it its discernible hue. A dash of pink Himalayan salt is added to give the ice cream a bit of a savoury depth. We recommend this as a must-try for first-time visitors at Apiary, especially if you want to snap a couple of food shots.
---
2. Sicilian Pistachio ($5.50)
---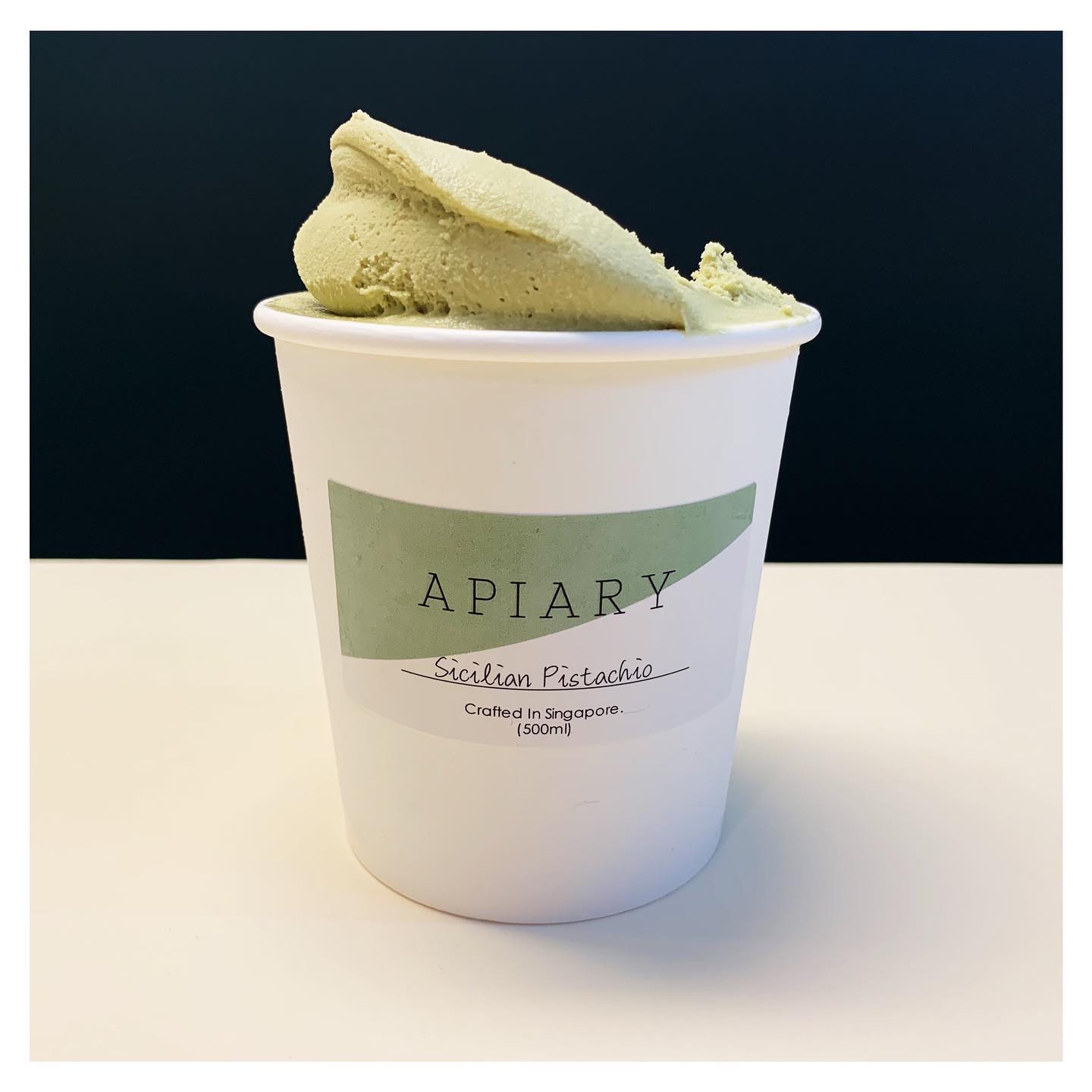 Image credit: @apiary.sg
Only the finest grade of Sicilian pistachios are used for this ultra-nutty, creamy ice cream that is one of Apiary's top sellers. Some fans dub this one of the best pistachio ice creams you can find in Singapore thanks to how much of the nuts' earthy profile shines through, and we're inclined to agree.
---
3. Apiary ($4.70)
---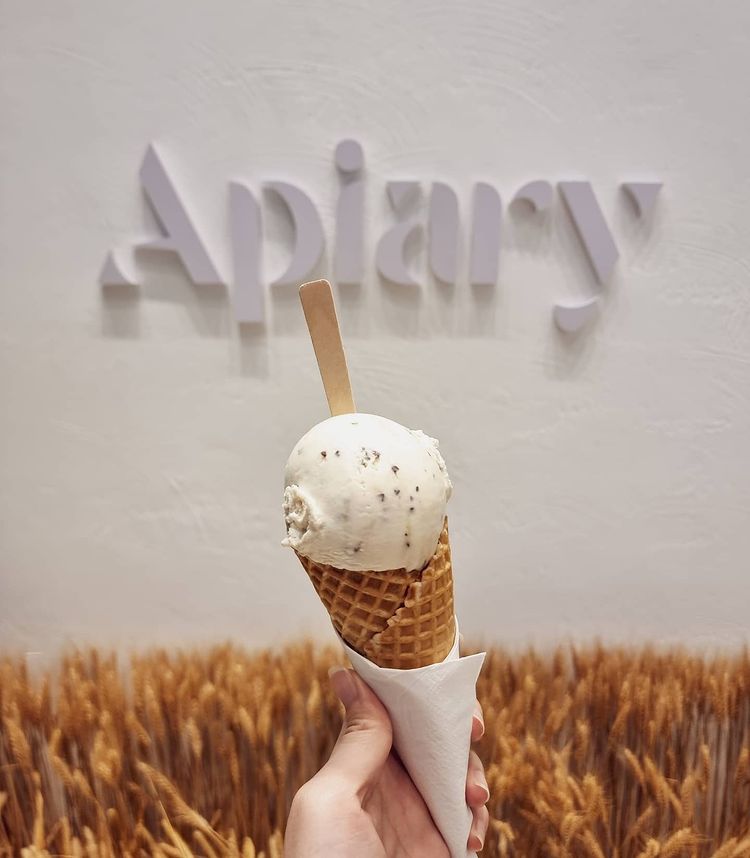 Image credit: @kayceepris
Apiary's signature ice cream nods to its namesake with a honey ice cream base studded with bittersweet cocoa nibs. The premium honey used ensures the ice cream isn't too cloying–instead, it is equally floral and milky. The cocoa nibs add a welcome dash of bittersweetness. 
---
4. Ferrero Rocher ($4.70)
---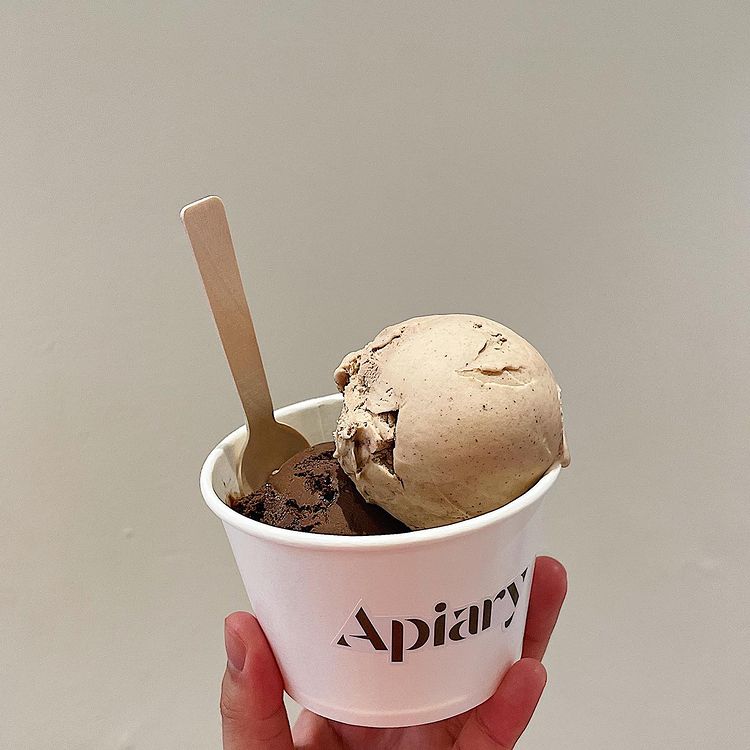 Image credit: @choconomz
Diehard chocolate ice cream fans ought to order the Ferrero Rocher, a lush, praline-rich treat that tastes remarkably similar to the bonbon it is named after. You get a full-bodied hazelnut ice cream laced with dark chocolate and bits of roasted hazelnut for both texture and depth. 
If the combination of chocolate and nuts isn't your jam, but you still want an ice cream that has pronounced notes of cocoa, the 73% Dark Chocolate ($4.70) is another solid pick. 
---
5. Black Sesame ($4.70)
---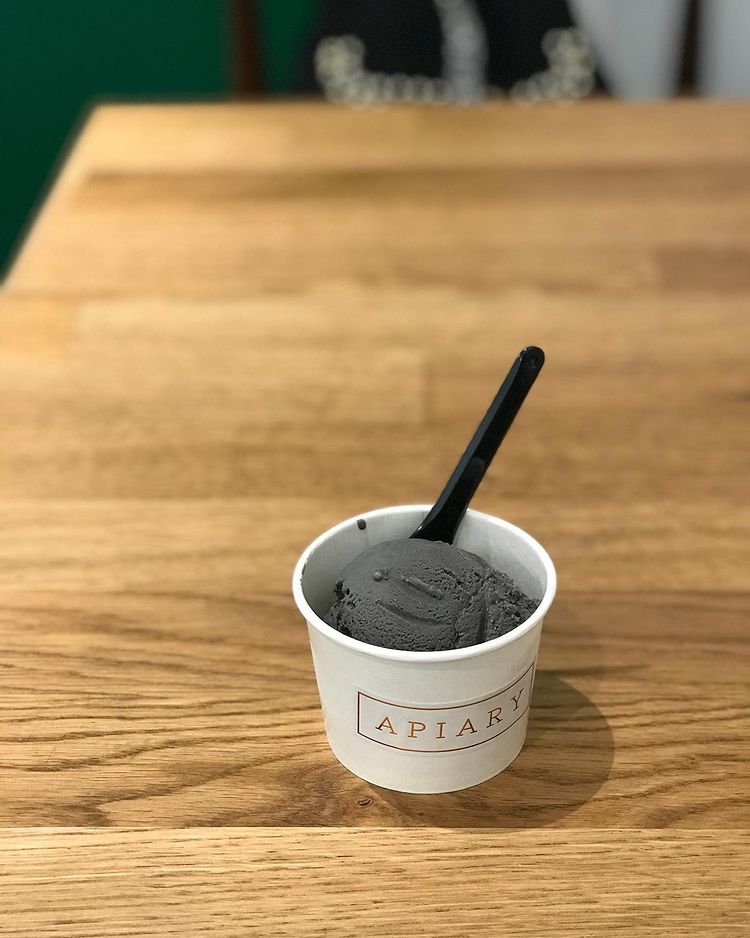 Image credit: @cathfully
Black sesame has undergone a renaissance over the past couple of years, going from an old-school flavour profile to a huge trend. If you like goma ice cream that is rife with sesame's characteristic nuttiness, isn't too sweet and is slightly savoury, then get Apiary's Black Sesame option. This checks all the boxes, and then some, for its decadence and full-on flavour.
---
Apiary cafe ice creams
---
The next time you're at Apiary and lost for choice, try any of these go-to flavours the Eatbook.sg team swears by. While the cafe sells ice cream by the scoop, served in a cup or cone, we highly recommend getting your sweet treat fix served on their fluffy Buttermilk Waffles ($6).
Check out our complete guide to ice cream and waffle cafes in Singapore the next time you're out looking for dessert. Else, we also have our guide to ice cream cafes in Singapore that specialise in local flavours, from Milo Dinosaur to chendol.
30 Ice Cream and Waffles Cafes In Singapore, Including Those Open Till 2AM
Featured image adapted from @apiary.sg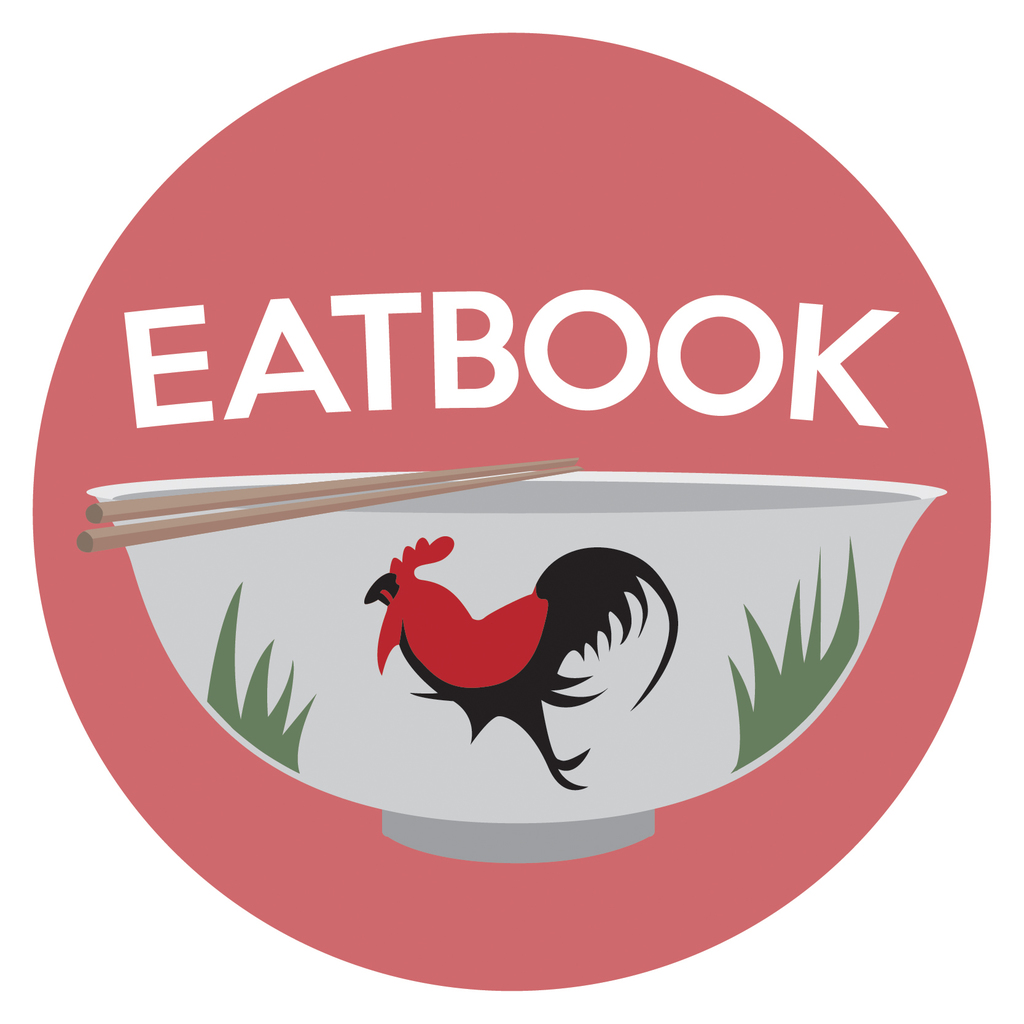 Drop us your email so you won't miss the latest news.