Update: Asia Western Food is now permanently closed.
Asia Western Food at Toa Payoh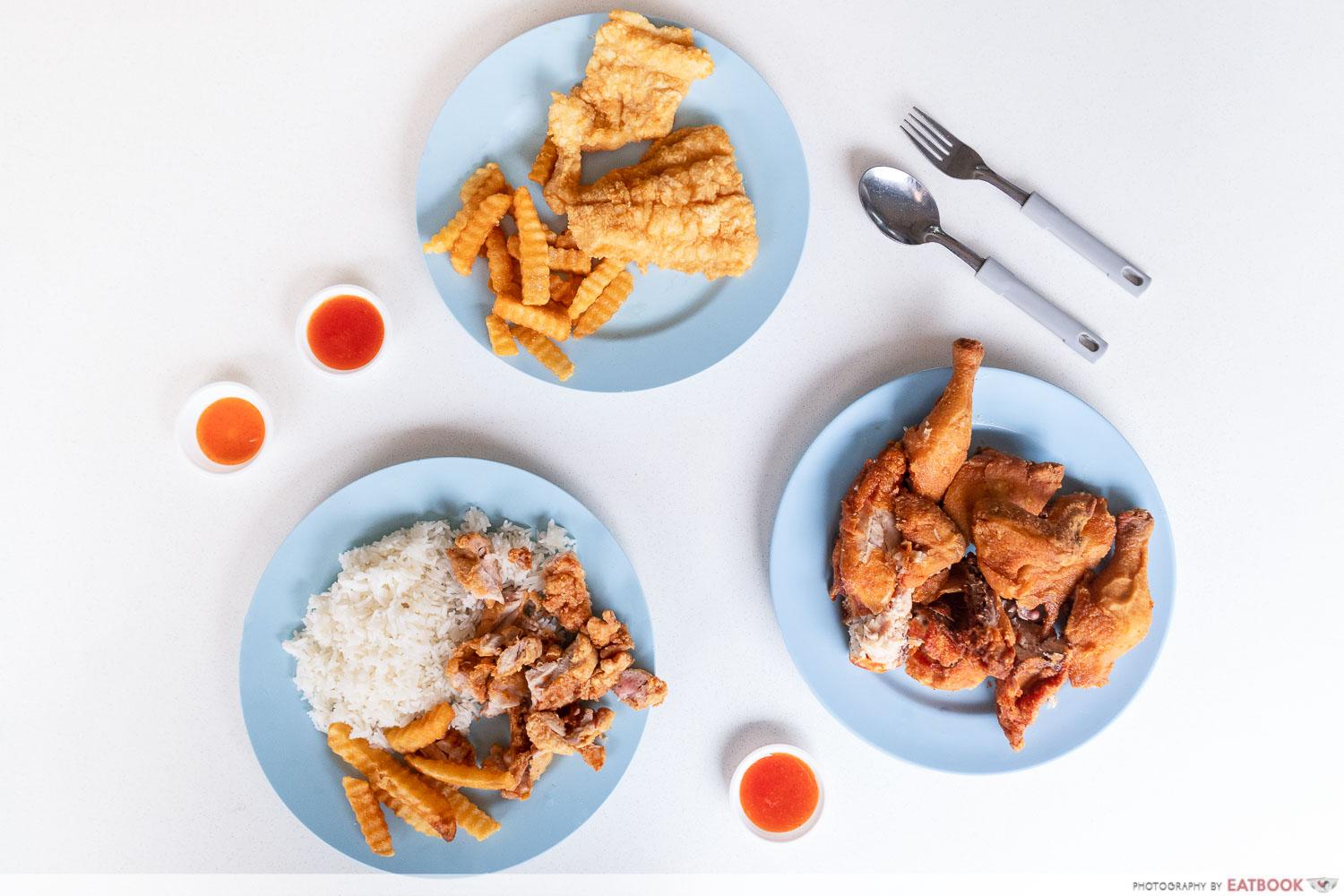 While the Western fare at hawker stalls is considered affordable when compared to dining at restaurants, it's not exactly cheap per se. After all, mains tend to range between $7 to $10 at most Western stalls nowadays. If you're looking for something even more affordable than that, try Asia Western Food, a hawker stall at Toa Payoh that offers classic dishes including fish and chips, and chicken cutlet, for under five bucks. Better still, you can get a whole spring chicken for a mere $8 here!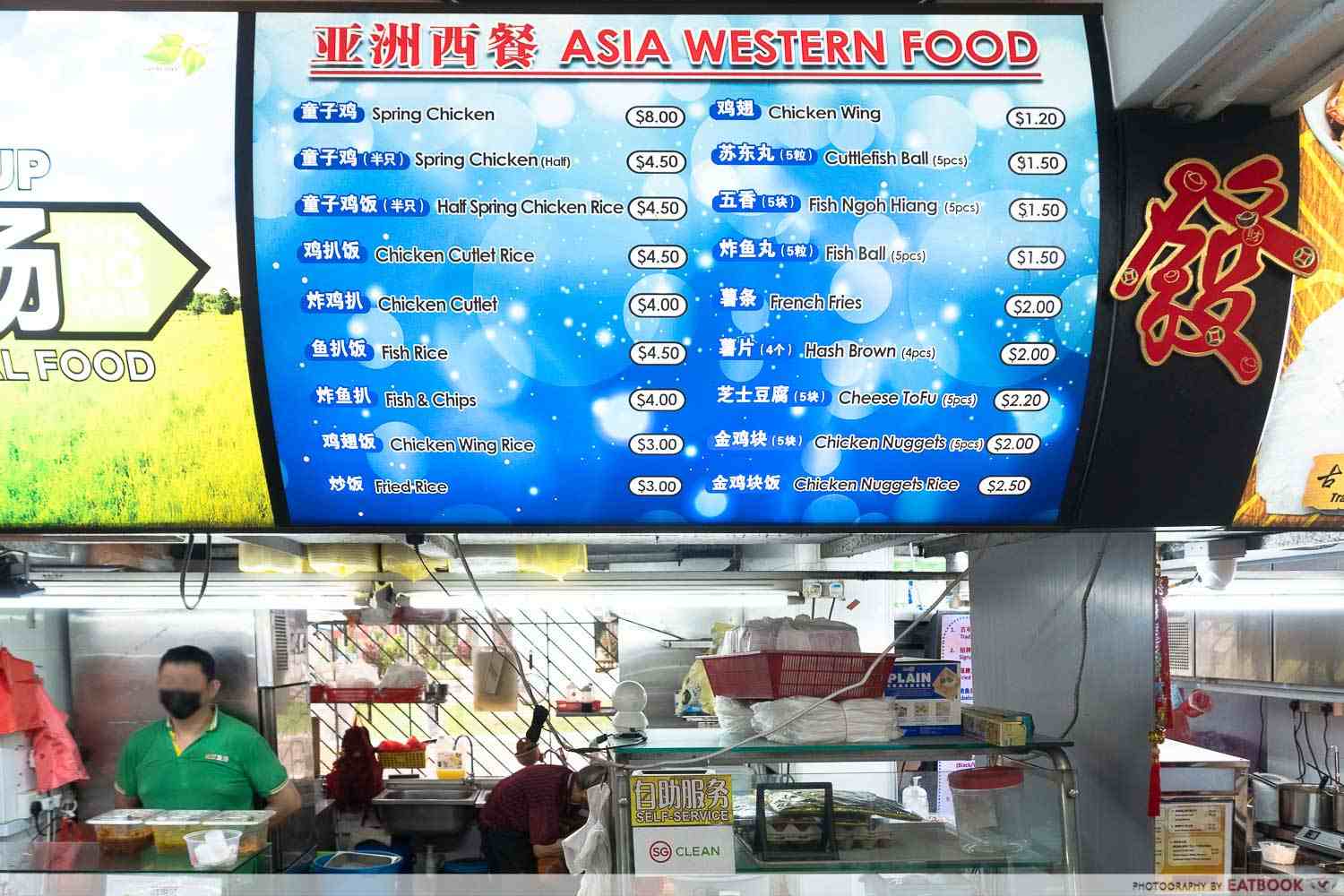 Single-handedly run by an elderly uncle with a hunched back, the stall has been serving highly economical Western food for decades. Should you visit his stall, please treat him with patience and respect—your food may take a while, but you can be sure Uncle does his utmost to whip up homely meals for you.
Five Dragons Review: Mala Chicken Wings, Mala Mayo Fries And More At Western Hawker Stall Near Bugis
Food at Asia Western Food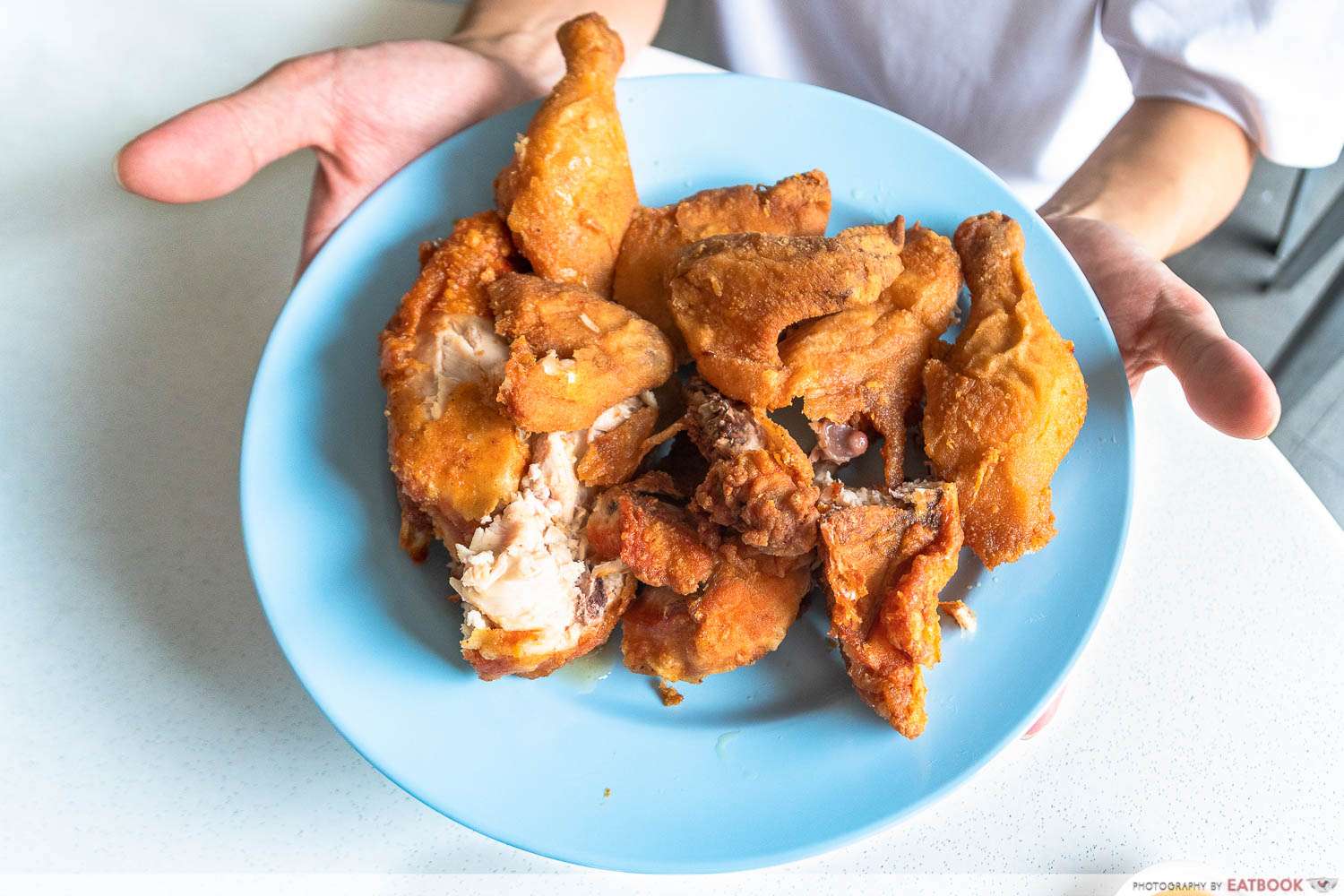 We began with the most bang for your buck item on the menu, the whole Spring Chicken ($8).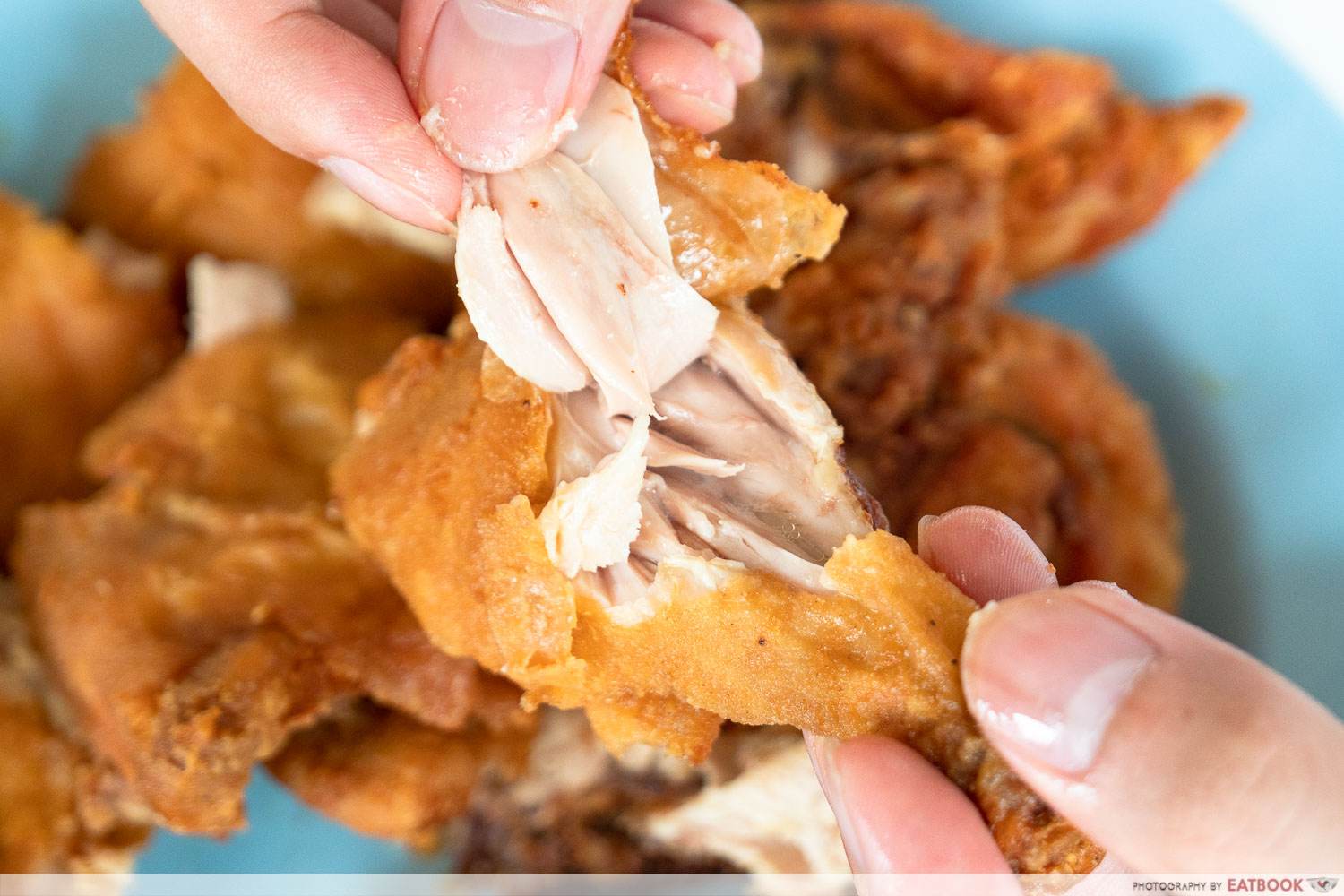 The various parts of the spring chicken were sizable and not too dry, while the skin had a delicate crisp and was oh-so-fragrant. I was impressed with how well-marinated and seasoned the chicken was, such that it had a savoury taste with a tantalising hint of spices. Best of all, it wasn't overly oily or salty.
Don't expect anything too fancy with this dish, as it is as no-frills as it gets. But at that price point, there's not much to grumble about—you're certainly getting your money's worth.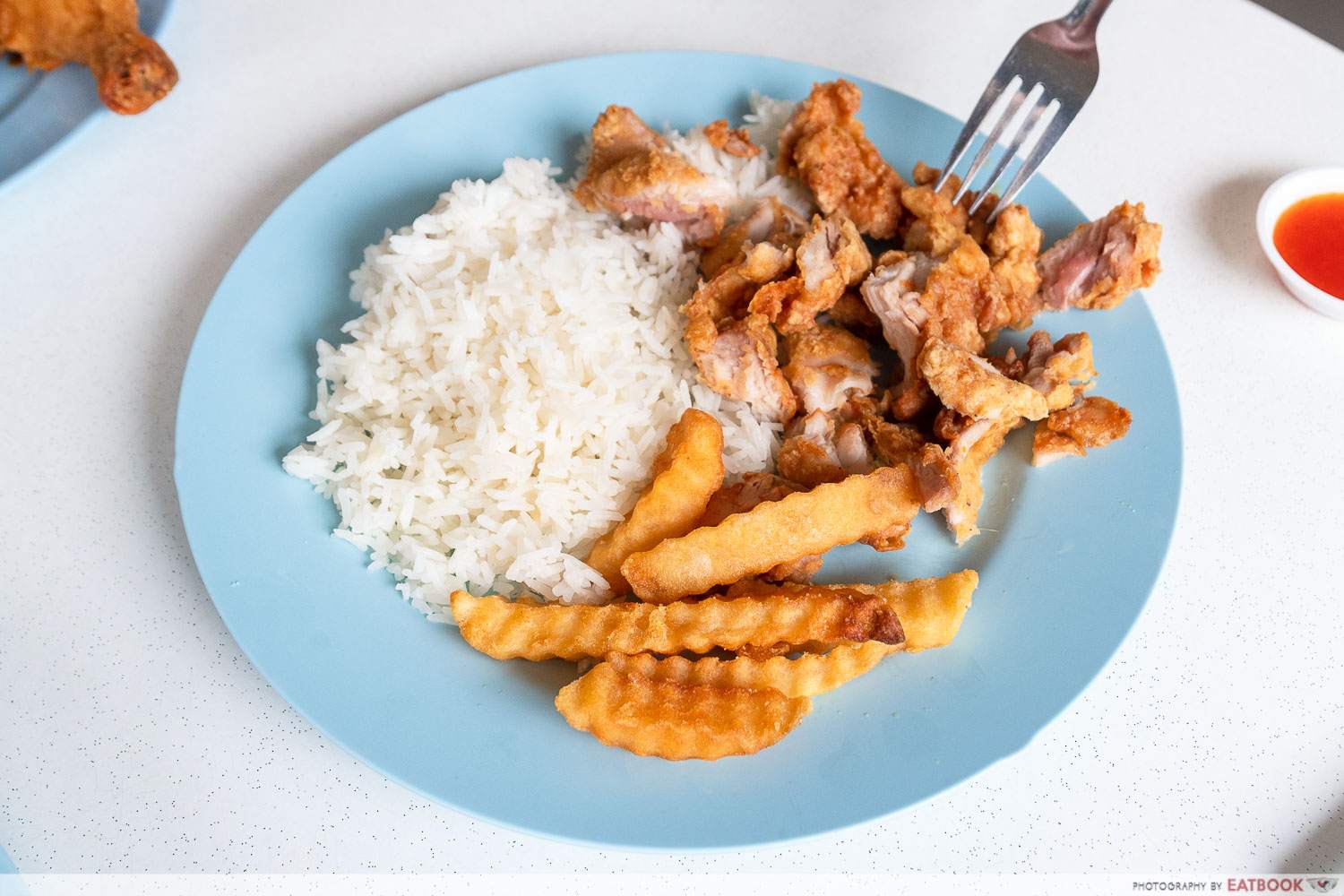 Our next dish, the Chicken Cutlet Rice ($4.50), was just about the definition of 'meat and potatoes', except that there's also a generous serving of rice. A golden-brown chicken cutlet with a discernible crispy batter was cut up into pieces and paired with a few crinkle-cut fries on the side.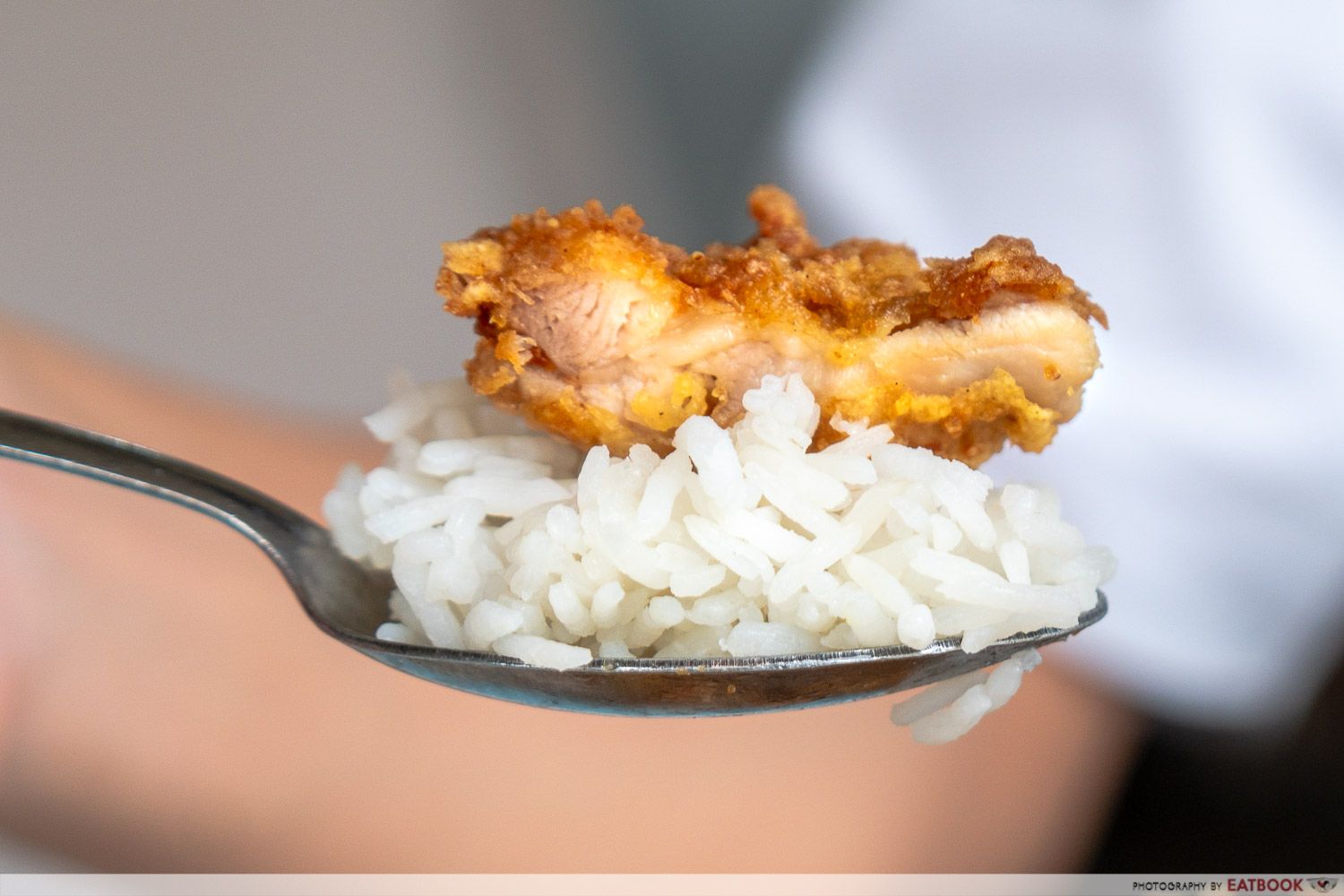 It may not look like much, but the chicken cutlet wasn't half-bad. Like the spring chicken, it was well-seasoned and reasonably tender. But its slight dryness detracted from the experience, and it didn't help that the salty fries and gravy-less rice compounded the dish's overall dullness.
Perhaps something like a mushroom gravy would've vastly improved the dish, giving it some much-needed moisture as well as a unifying element to tie everything together.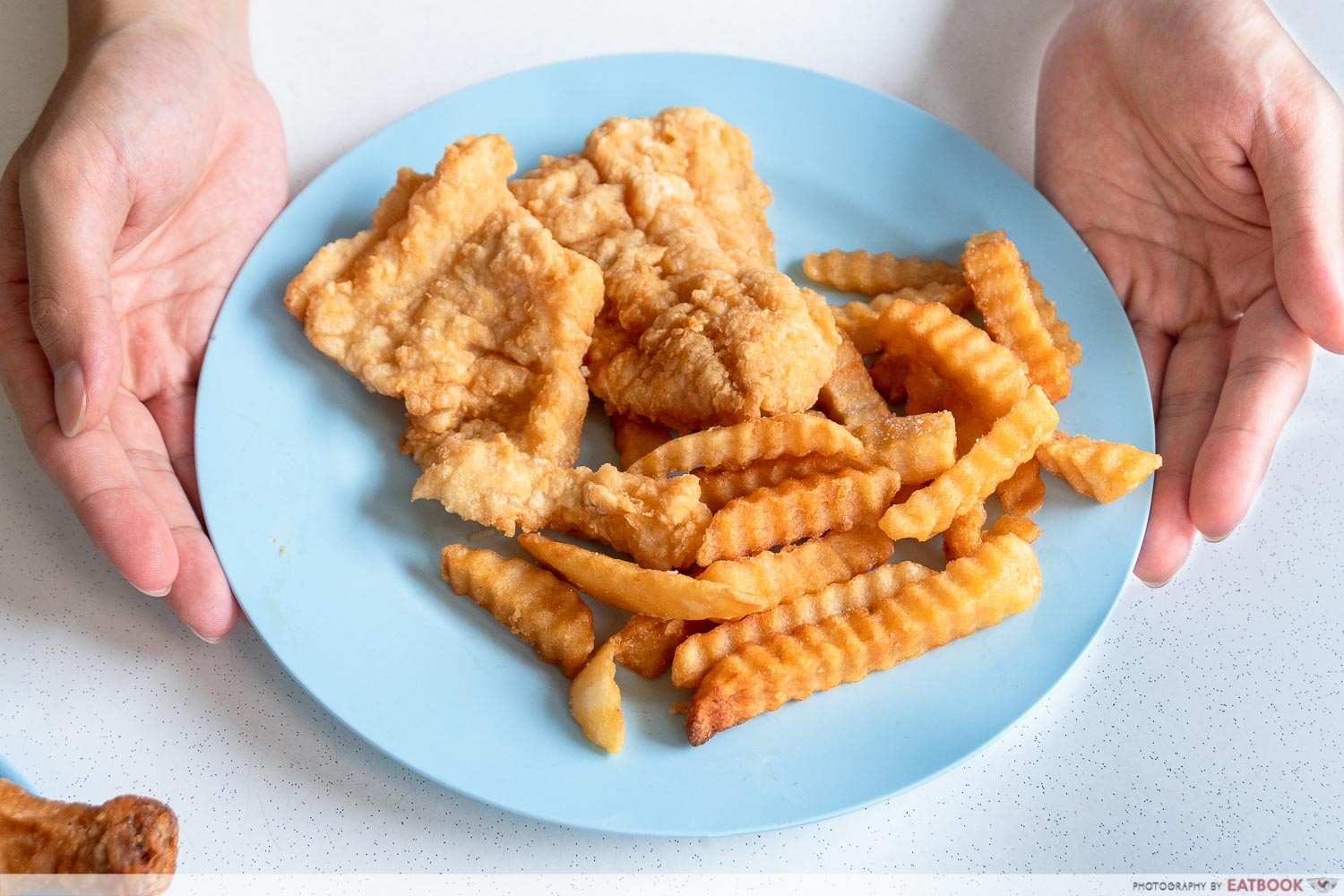 We decided that was enough poultry for the day, so for our last dish, we ordered the Fish & Chips ($4).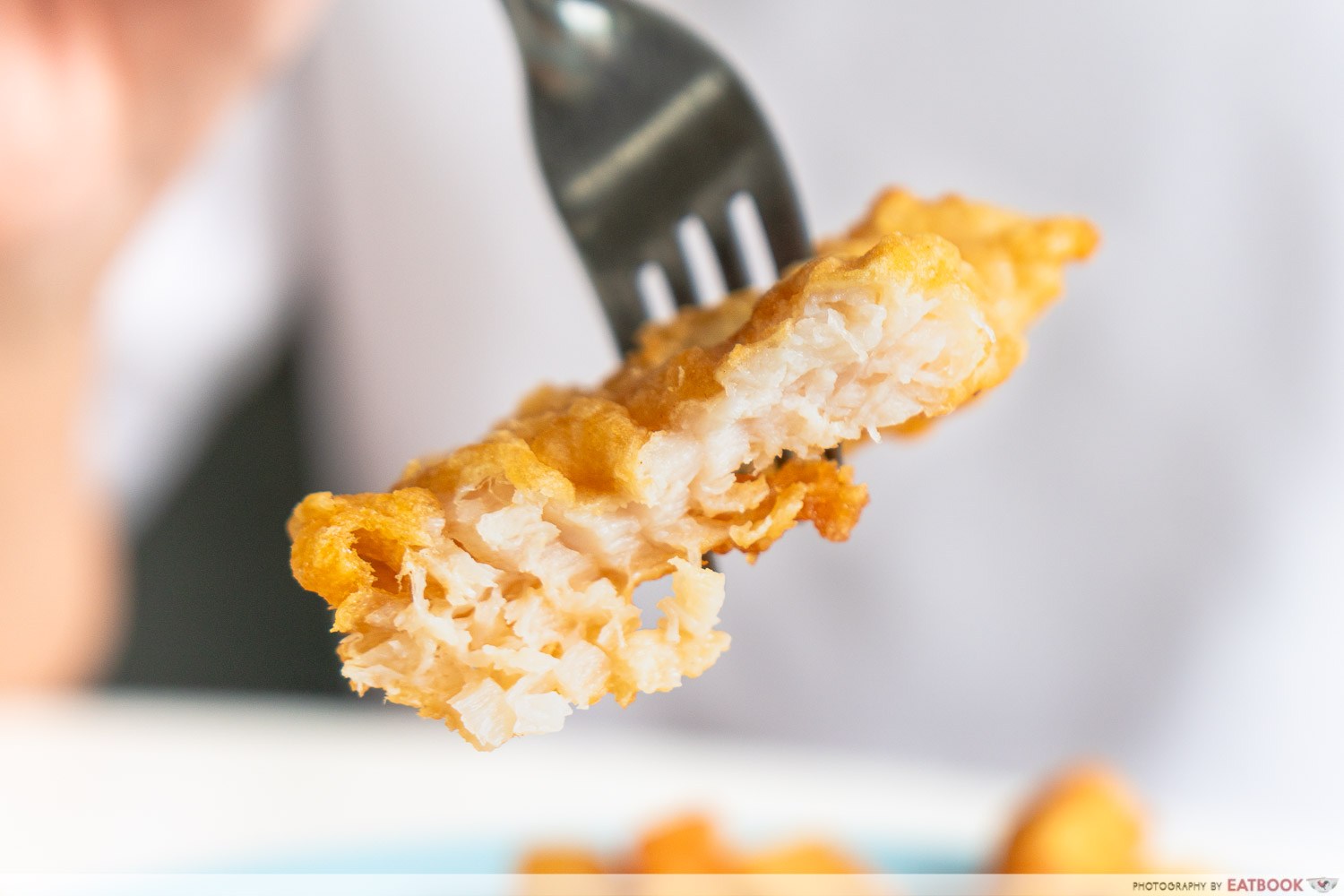 Sadly, the fish wasn't very good. It needed to have a crispier batter, and the seasoning was lacklustre—there's just not a whole lot of zing to elevate the otherwise tender dory fish.
Again, the fact that it's $4 means the dish is an absolute steal. While it wasn't a great plate of fish and chips by any stretch of the imagination, it's almost charming how stripped-back the dish was.
Ambience at Asia Western Food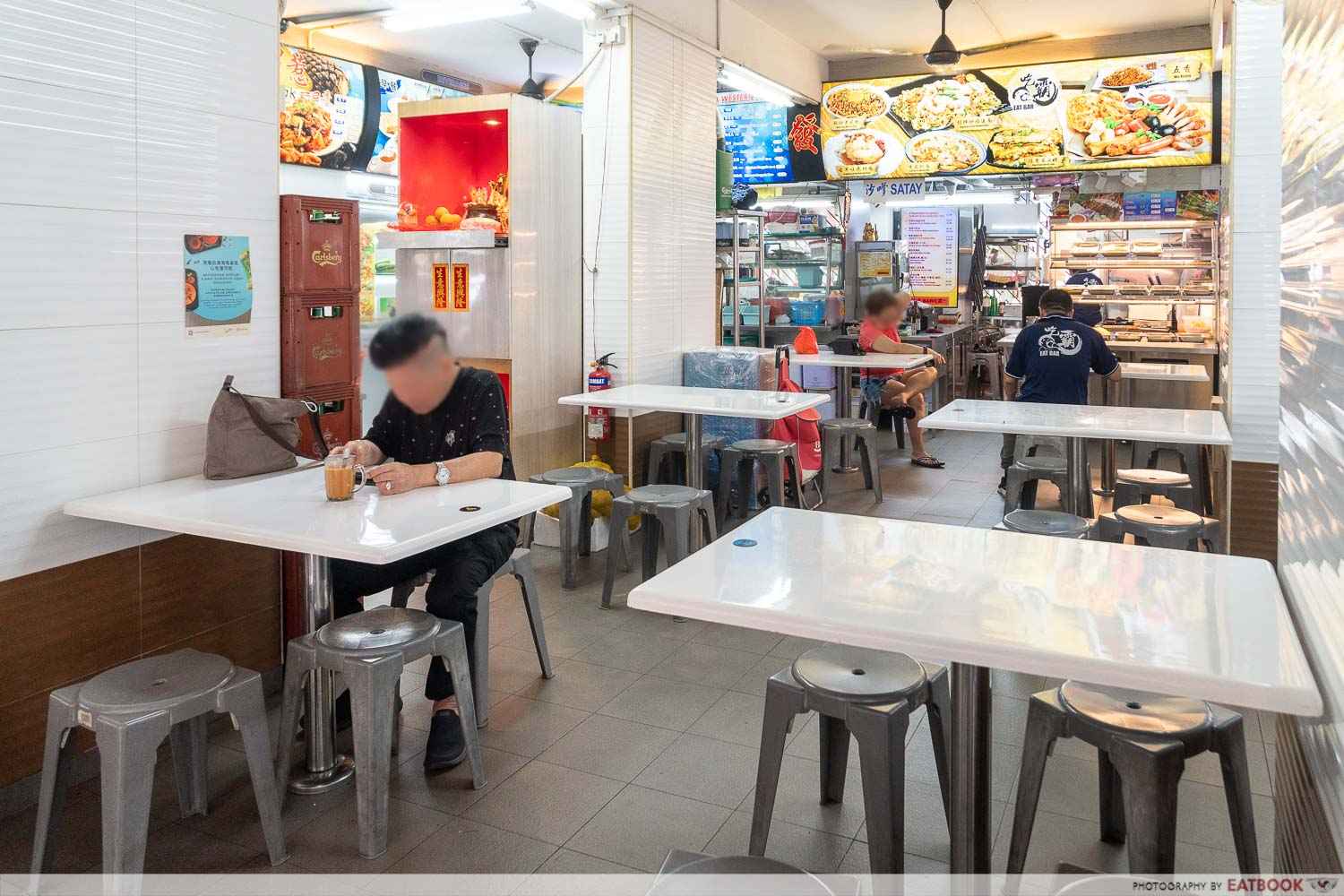 Asia Western Food's nearest MRT Station is Braddell, which is a one-minute walk away. The coffeeshop is definitely on the smaller side, but it's spacious enough to accommodate a decent crowd, and the selection of food there is pretty solid.
The verdict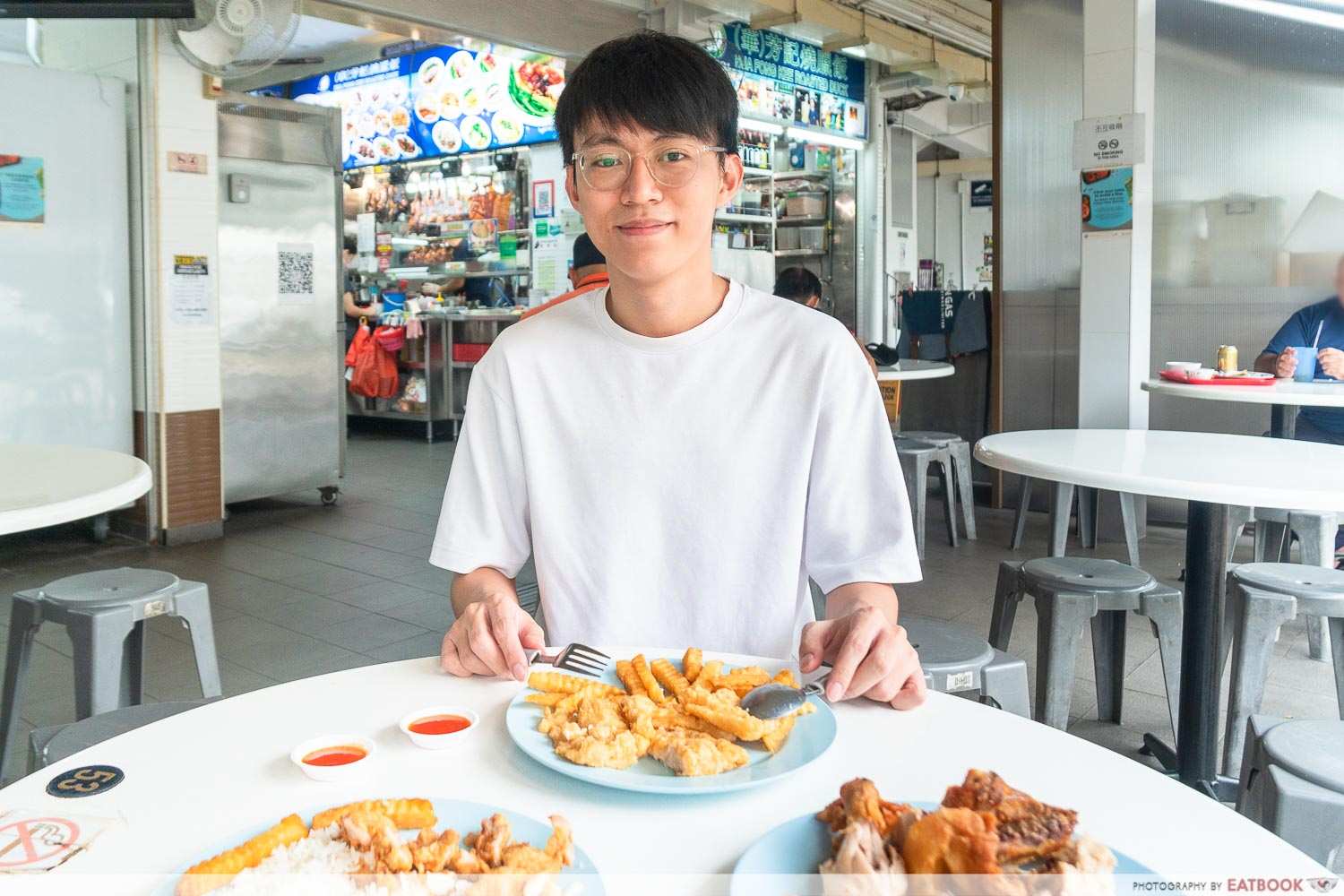 The uncle who owns Asia Western Food is clearly—excuse the pun—no spring chicken, and yet the man insists on running the operation entirely on his own, while continuing to offer his food at low prices. Yes, the food isn't exceptional, but watching the strenuous effort that Uncle puts into preparing even a single dish, you can't help but want to give him your support.
If you're looking for more value-for-money Western food, check out our BurGrill Western Food review. For something pricier but highly delicious, read our La Mensa review.
Address: 116 Lorong 1 Toa Payoh, Singapore 310116
Opening hours: Daily 12pm to 10pm
Asia Western Food is not a halal-certified eatery.
BurGrill Western Food Review: Rosti Sets With Delicious Scrambled Eggs From $7 By Ex-Banker In Chinatown
Photos taken by Tanya Tham.
This was an independent review by Eatbook.sg.
Asia Western Food Review: $8 Whole Spring Chicken By Elderly Hawker In Toa Payoh!
Asia Western Food Review: $8 Whole Spring Chicken By Elderly Hawker In Toa Payoh! -

6.5/10
Summary
Pros 
– All dishes are super value-for-money
– Spring chicken was quite delicious
Cons
– Chicken cutlet was somewhat dry
– Fish & chips needed to be crispier and more flavourful
Recommended dishes: Spring Chicken ($8)
Opening hours: Daily 12pm to 10pm
Address: 116 Lorong 1 Toa Payoh, Singapore 310116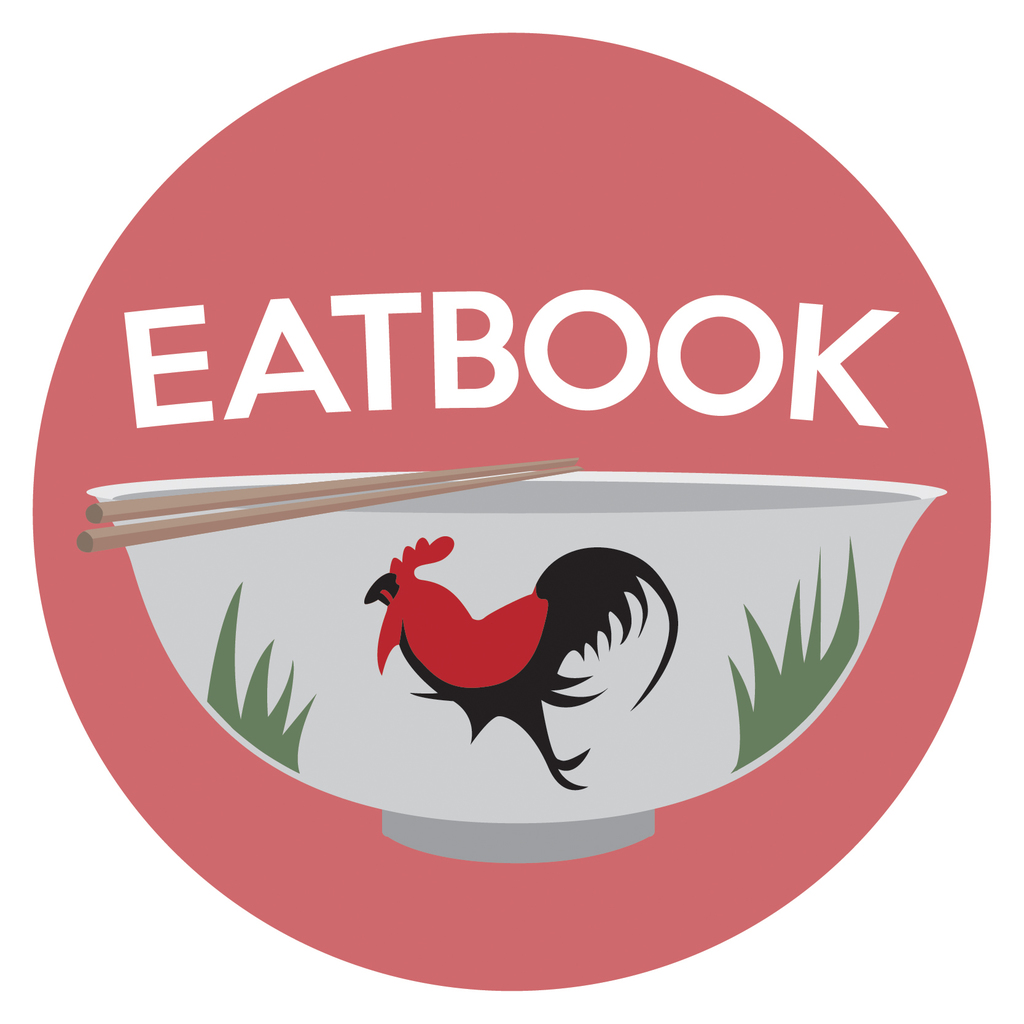 Drop us your email so you won't miss the latest news.