---
Eat up at Bendemeer Food Centre
---
If you didn't already know, Eatbook's headquarters is based at Chutex Building, a street away from Bendemeer Food Centre at Boon Keng. Bursting with rows of stalls serving quality hawker dishes, we never have to face lunchtime boredom, despite visiting there five times a week – yay! Read on to find out what the Eatbook team eats during lunch in our round-up of Bendemeer Food Centre stalls.
---
1. Indonesia Curry Rice
---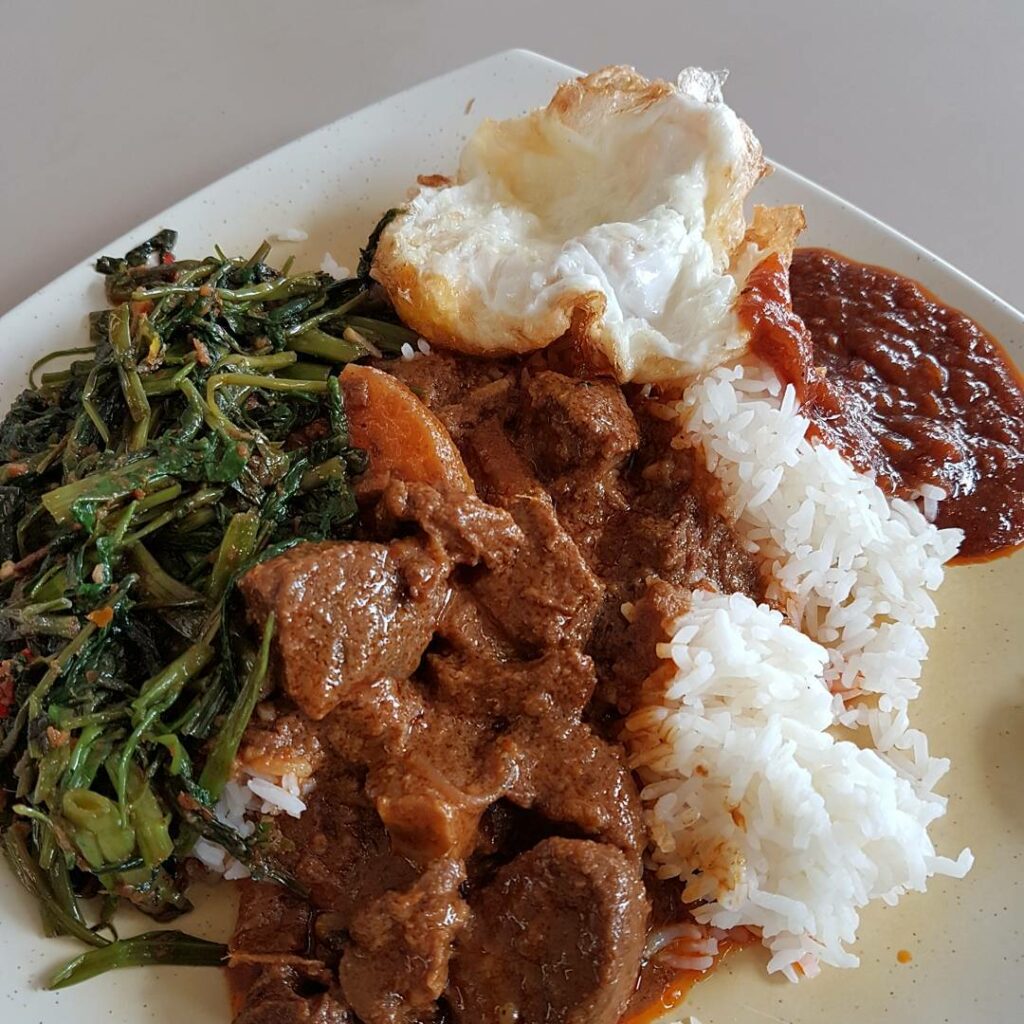 Image credit: @byeoyeo
I would patronise Indonesia Curry Rice on a daily basis, if not for its perpetual long queue. The chap cai png stall specialises in Chinese-style nasi padang dishes. A must-order is their fragrant beef rendang ($2.50), which has a lovely rempah aroma. Their assam sotong (from $2.50) is also tasty to a tee, and has a balanced flavour of sweetness and sourness. They also use really fresh sotong, which I appreciate. It's rather affordable too, with three vegetable and rice going at $2.50.
Unit number: #01-49
Opening hours: Mon-Fri 10:30am to 3pm
---
2. One Ton Mee
---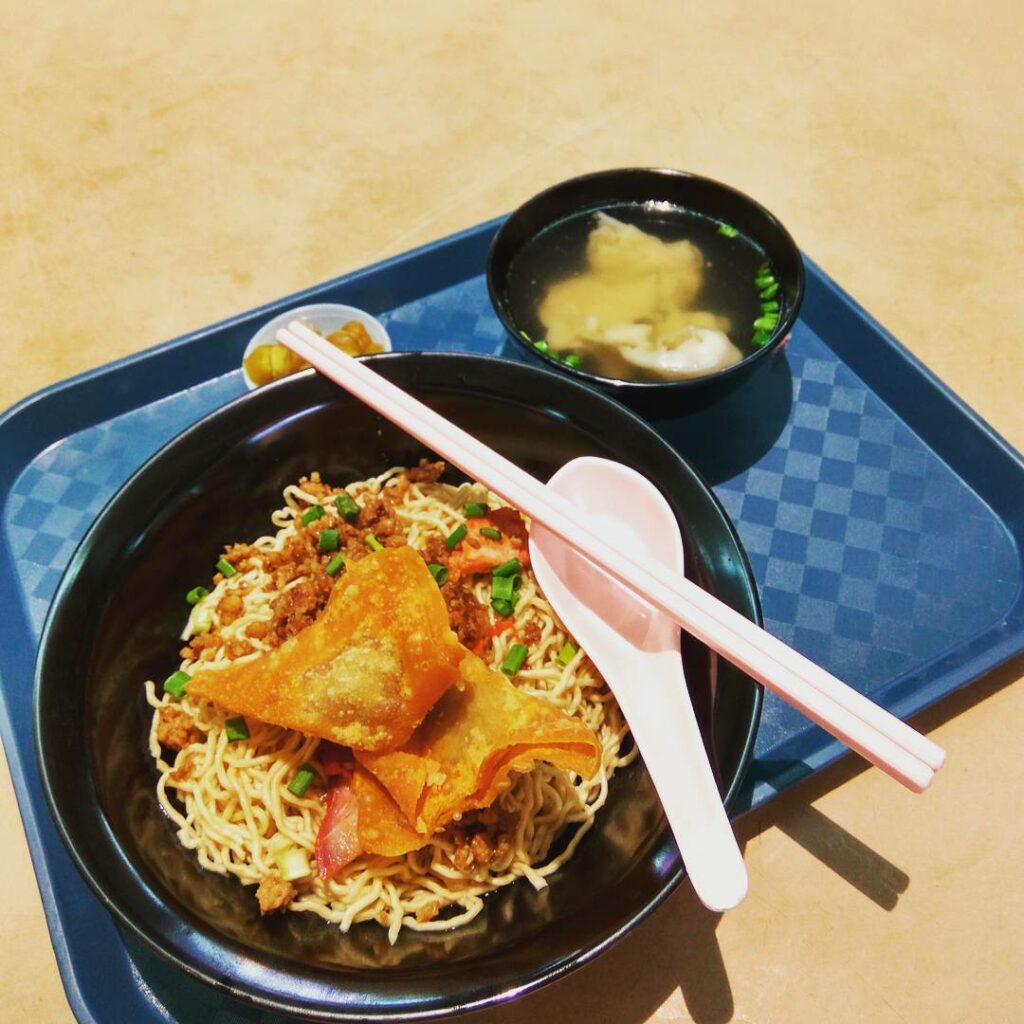 Image credit: @baibaisieweng
While their wanton mee ($3) is stellar with its delicious tomato-chilli base, it's the Sarawak Kolo Mee ($4) at One Ton Mee that got our attention. Curly and springy, the noodles are topped with a generous portion of minced meat noodles, char siew and a crunchy wonton. It's a decadent bowl of noodles, where the umami-richness of the dish comes from the smattering of pork lard and shallot oil thrown into it.
Unit number: #01-09
Opening hours: Tue-Sun 6am to 2pm
---
3. Min Ji Laksa
---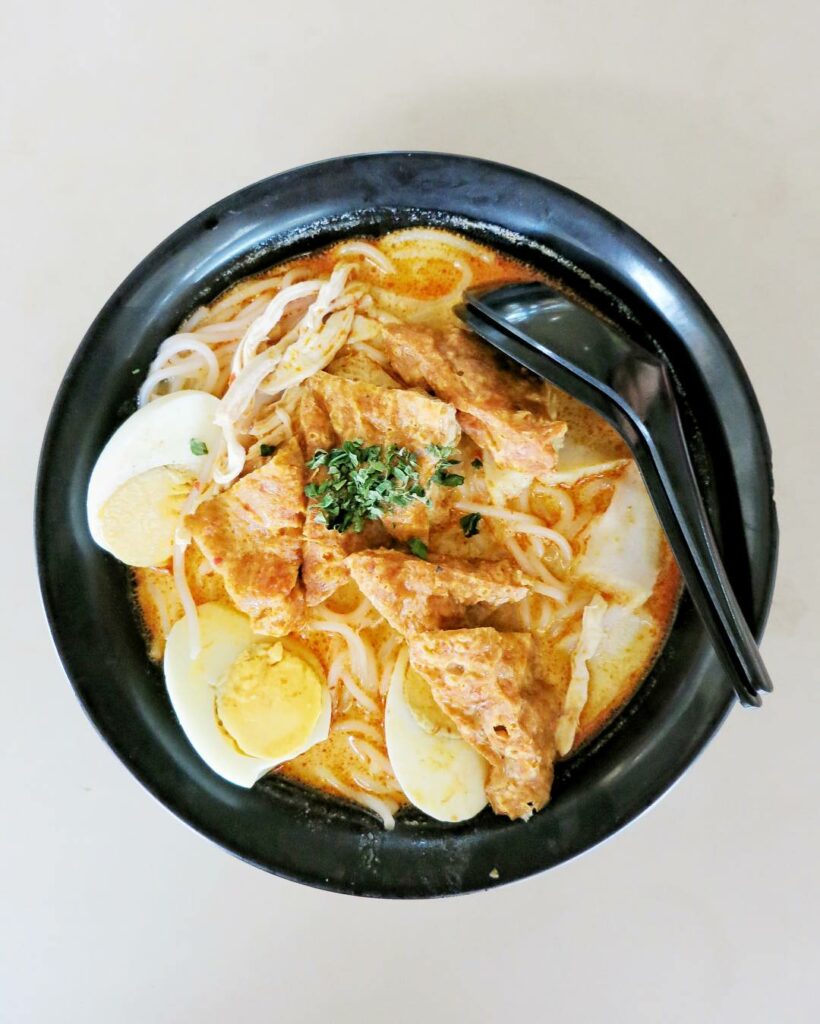 Image credit: @dojoeats
Boasting a long history of over 17 years, Min Ji Laksa won't disappoint. Their laksa ($5) comes overflowing with an hard-boiled egg, tau pok, cockles, fish cakes and thick vermicelli, all sitting in a coconut milk-curry broth. It isn't too creamy, which makes it easy to slurp up the fiery orange broth up to the very last drop. The noodles are long – not cut – so you have to use chopsticks. Be sure to load up on the sambal chilli, which gives the dish a palatable sweet heat.
Unit number: #01-06
Opening hours: Wed-Mon 7:30am to 3pm
---
4. Yong Xiang Carrot Cake
---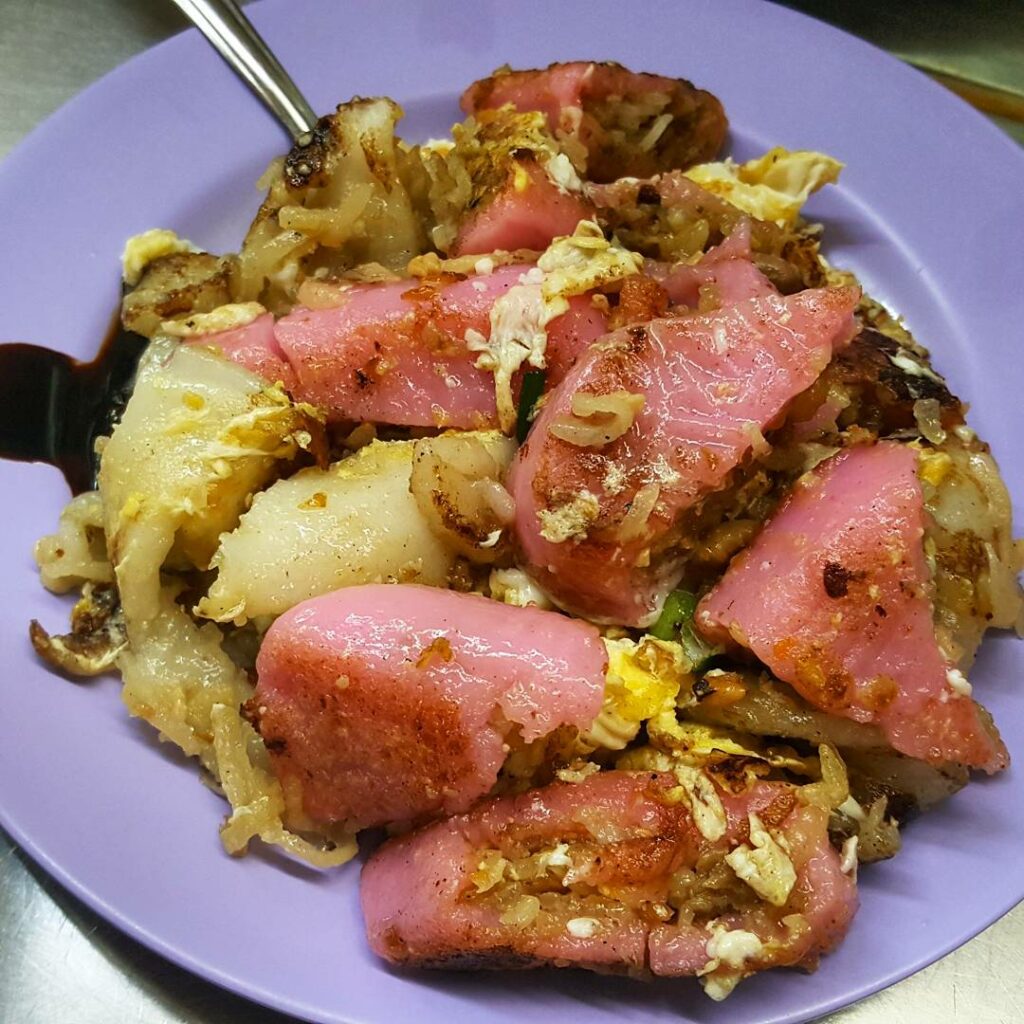 Image credit: @joanna.phua
Carrot cake is not what people order at Yong Xiang Carrot Cake. Instead, it's their Fried Png Kueh and Soon Kueh ($3.50) that receives praise. The Teochew kueh is chopped up before being thrown into the wok with a cracked egg – à la carrot cake. Sinfully delicious, the dish has a nice contrast in texture – its crispy exterior is met with a nice chewy bite. The owners are very friendly, and buying from them never fails to perk up my morning.
Unit number: #01-35
Opening hours: Tue, Thur, Sat-Sun 5am to 2pm
---
4. Toa Payoh Hwa Heng Beef Noodles
---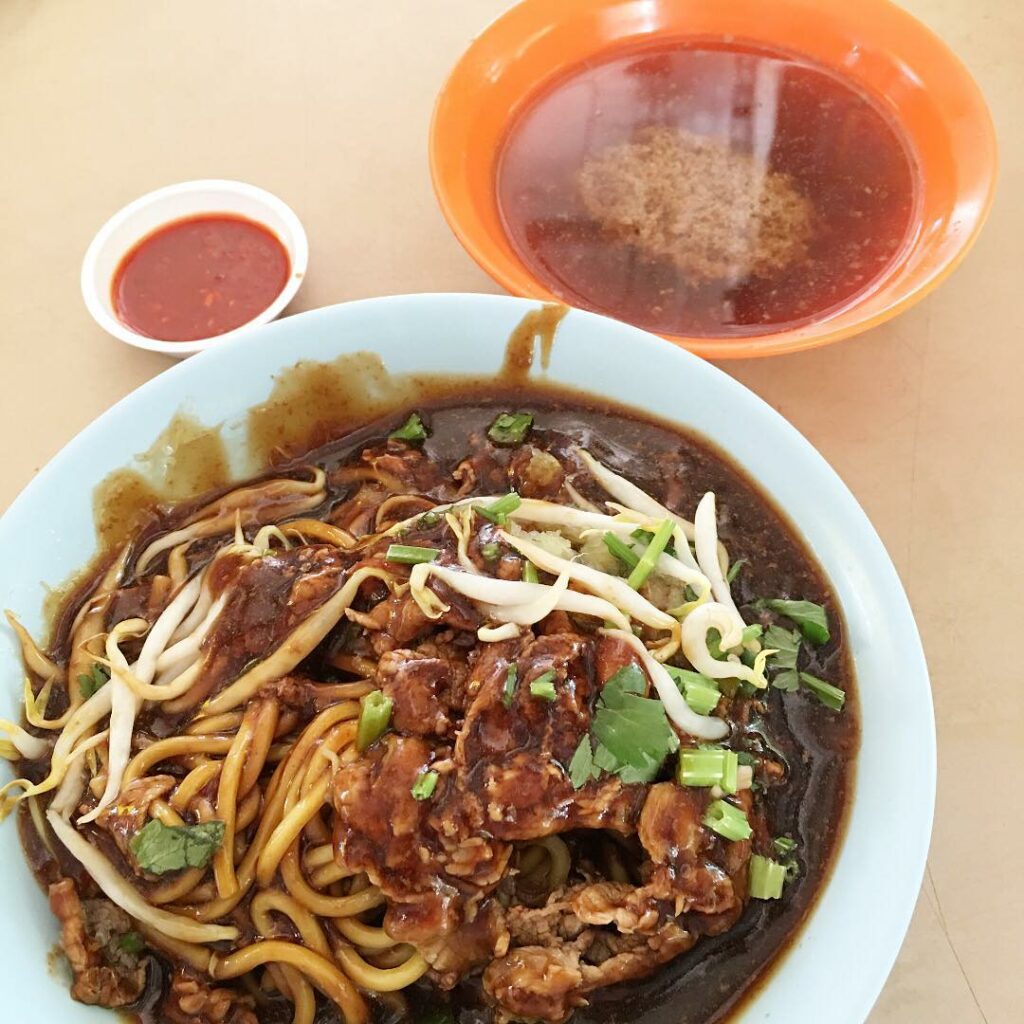 Image credit: @durianporean
Toa Payoh Hwa Heng Beef Noodles always boast a long queue, both lunchtime and after working hours. Not only is their Beef Noodle – both soup and dry – ridiculously cheap at $4, the taste is just as commendable too. I always go for their Dry Mixed Beef Noodle ($4), which comes packed with four beef balls, slices of beef, tripe, and brisket. Doused in thick, sticky gravy, a sharp bite is given to the dish thanks to the accompanying cincalok.
Unit number: #01-01
Opening hours: Wed-Fri 10am to 5:30pm, Sat-Sun 10am to 2:30pm
---
5. Hai Sheng Carrot Cake
---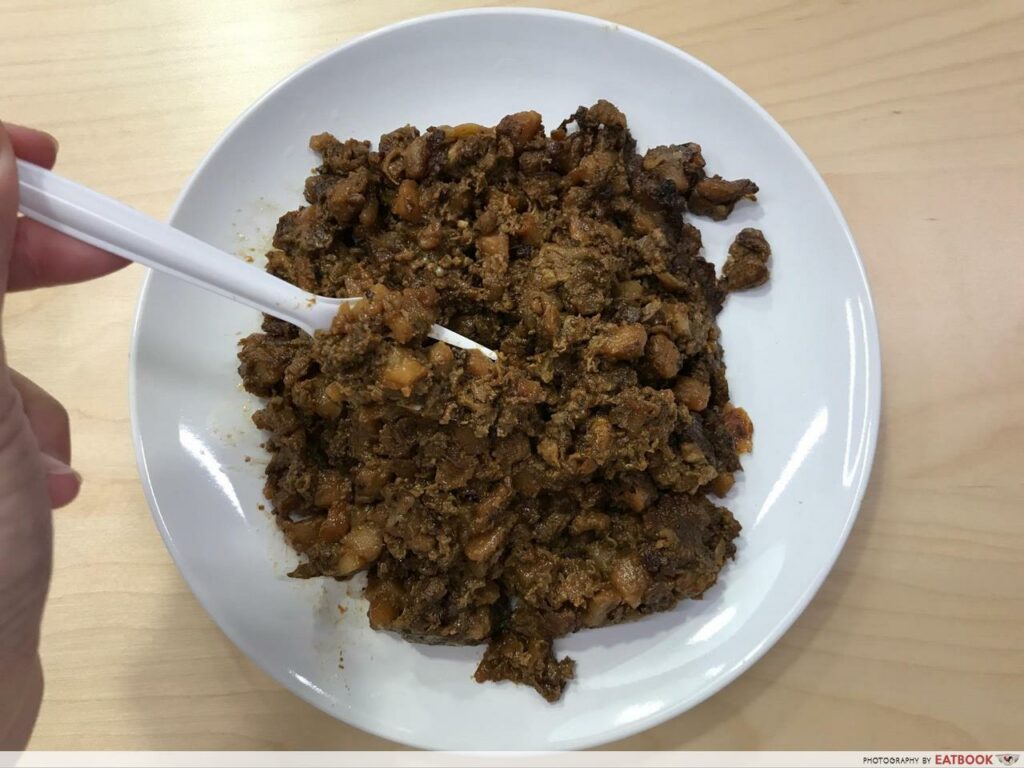 For me, one of the hallmarks of a good hawker stall is their closing time – if they can close early, it means business is good. And Hai Sheng Carrot Cake ($2/$3) is known to close their shop by 10am on certain days! I know this because I was super disappointed when I went there for lunch, only to find out it was closed. Since then, I always make sure to head there in the morning to da pao the scrummy dish before going to work. What makes it so good is the decent smattering of chye poh, which gives the radish cake dish a tasty, salty crunch. Both the black and white carrot cake are delicious in their own way, so it doesn't matter which version you order.
Unit number: #01-85
Opening hours: Daily 5am until sold out
---
6. Heng Kee Lor Mee
---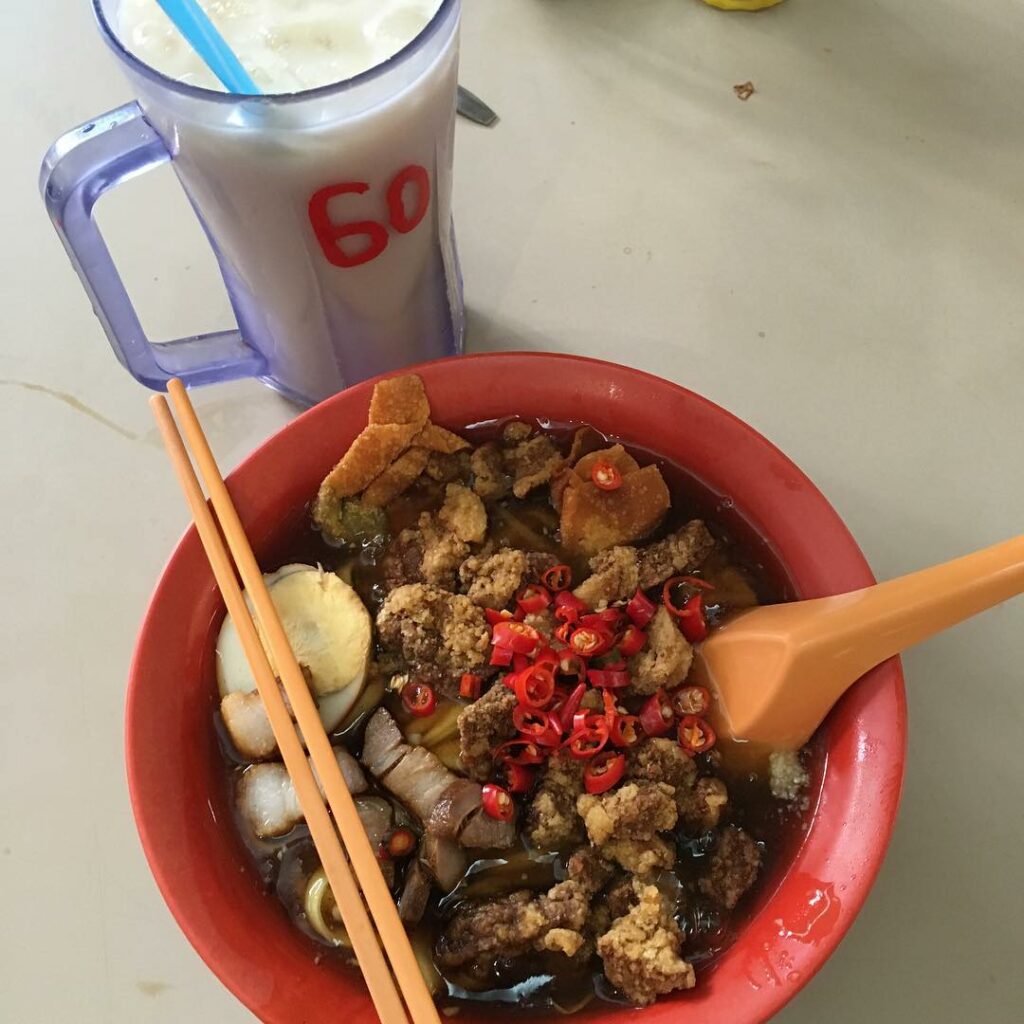 Image credit: @buddhablessss
Another stall that closes by lunchtime, Heng Kee Lor Mee is a stall worth waking up for. Their Lor Mee ($3) comes teeming with ingredients including pork belly, braised egg, and fried wonton, and promises to fill you right up. The more common fried fish is swapped for popcorn pork, which I much prefer. Be sure to punch up the flavour of the thick, vinegared gravy with cut chillies, minced garlic and chilli sauce.
Unit number: #01-87
Opening hours: Tue-Sun 5am to 12pm

---
7. Bendemeer Prawn Noodle
---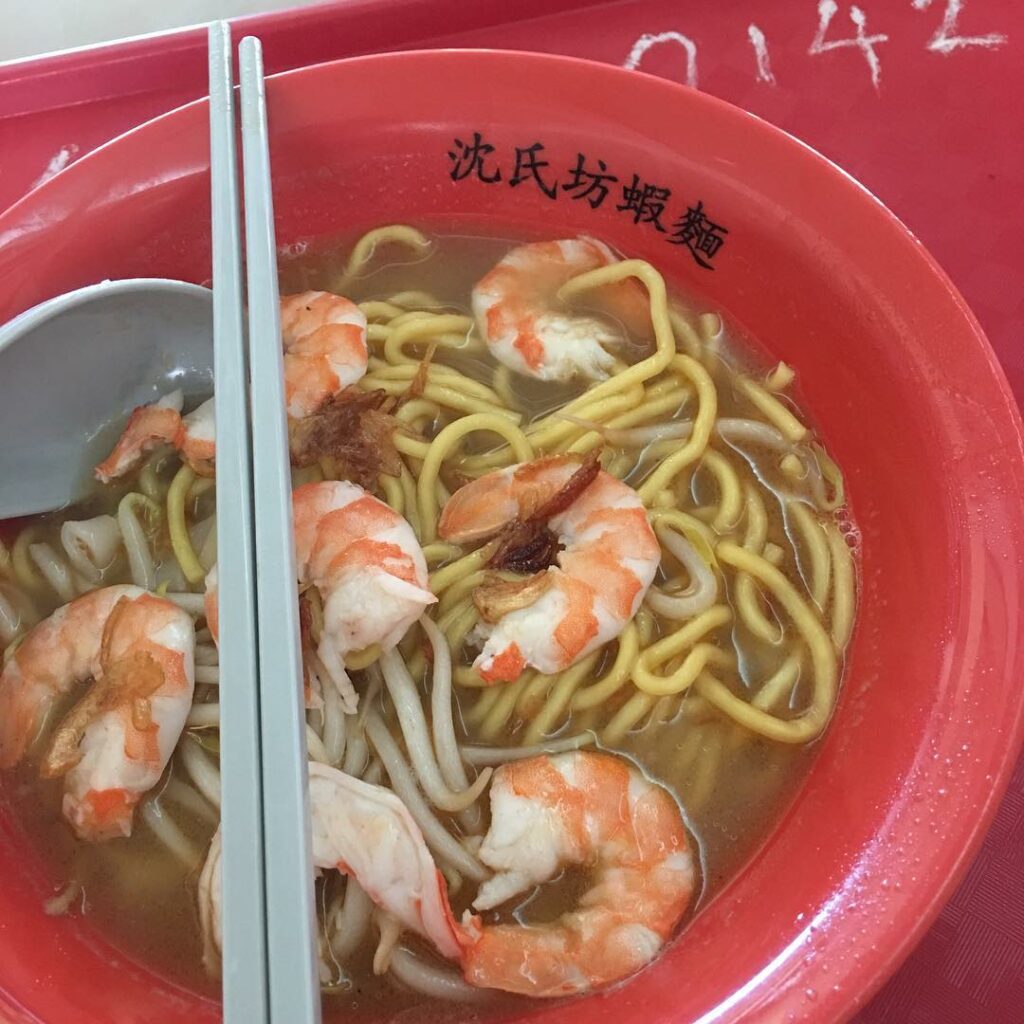 Image credit: @lomei
Specialising in Xiamen-style prawn noodles, Bendemeer Prawn Noodle's Prawn Noodles ($4) has a thinner broth as compared to their counterparts, but that makes it no less mouthwatering. The tantalising prawn flavour is distinct through the delicate broth, which uses less oil and seasoning. I love how it doesn't leave you with the icky, oily aftertaste that tends to cling on your tongue after eating MSG-laden food. Their prawns are quite fresh too, although I do wish they were bigger. They don't have a fixed off day, and I recommend you call them to check if they are open – if the phone is switched off it means that's their rest day; engaged means they are open for business.
Unit number: #01-42
Opening hours: Daily 7am to 1pm, with irregular off days
Tel: 9113 1386
---
8.  Yap Curry Rice
---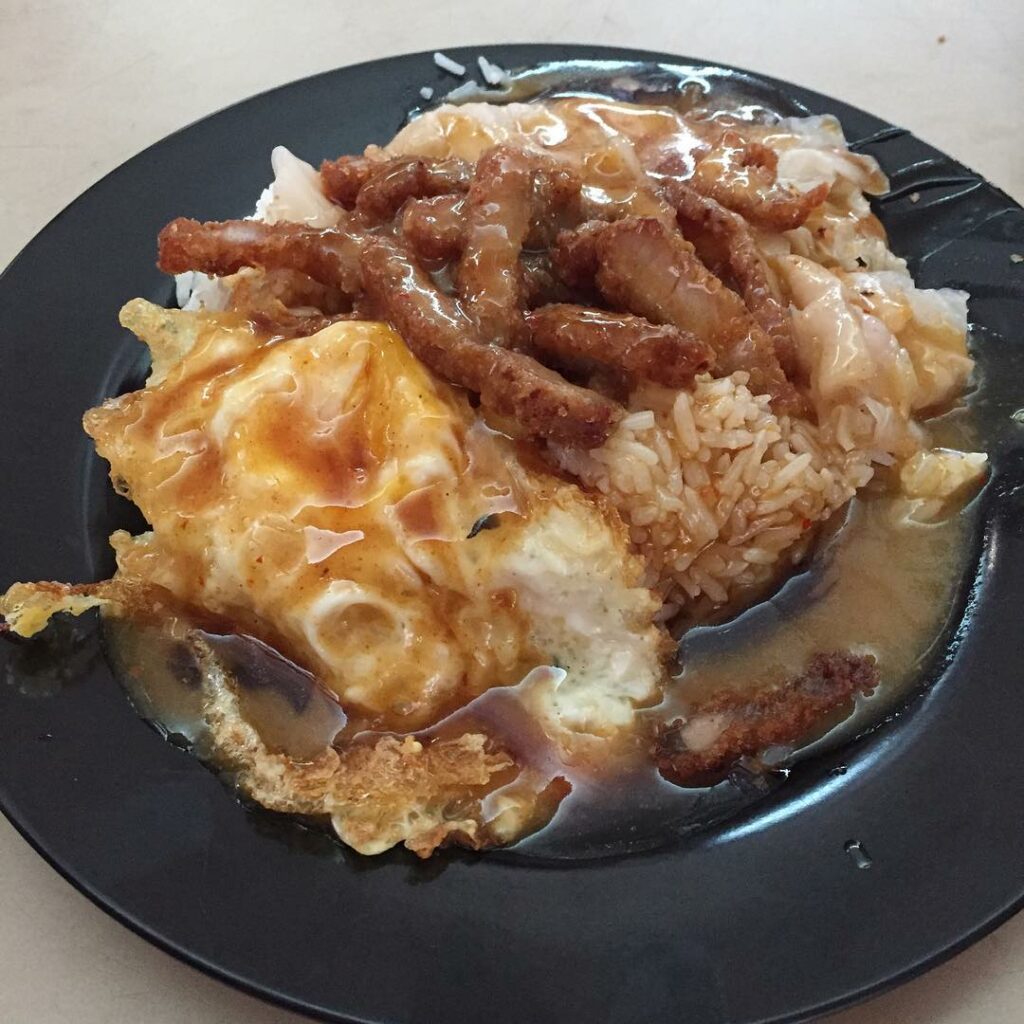 Image credit: @leeqirong
Maybe it's because I'm Hainanese, but my guilty pleasure when I'm down and need a perk-me-up, is Hainanese curry rice. So whenever I know I'm going to have a stressful day ahead at work, I will always head to Yap Curry Rice to calm myself down. Get their Pork Chop Set ($3.30), which comes with a fried egg, strips of pork cutlet, and stewed cabbage. The rice is then drenched in sweet, creamy curry and black sauce.
Unit number: #01-59
Opening hours: Mon, Wed, Fri 10:30am to 8:30pm, Tue and Thur 10:30am to 3:30pm
---
9. Sichuan Assorted Soup
---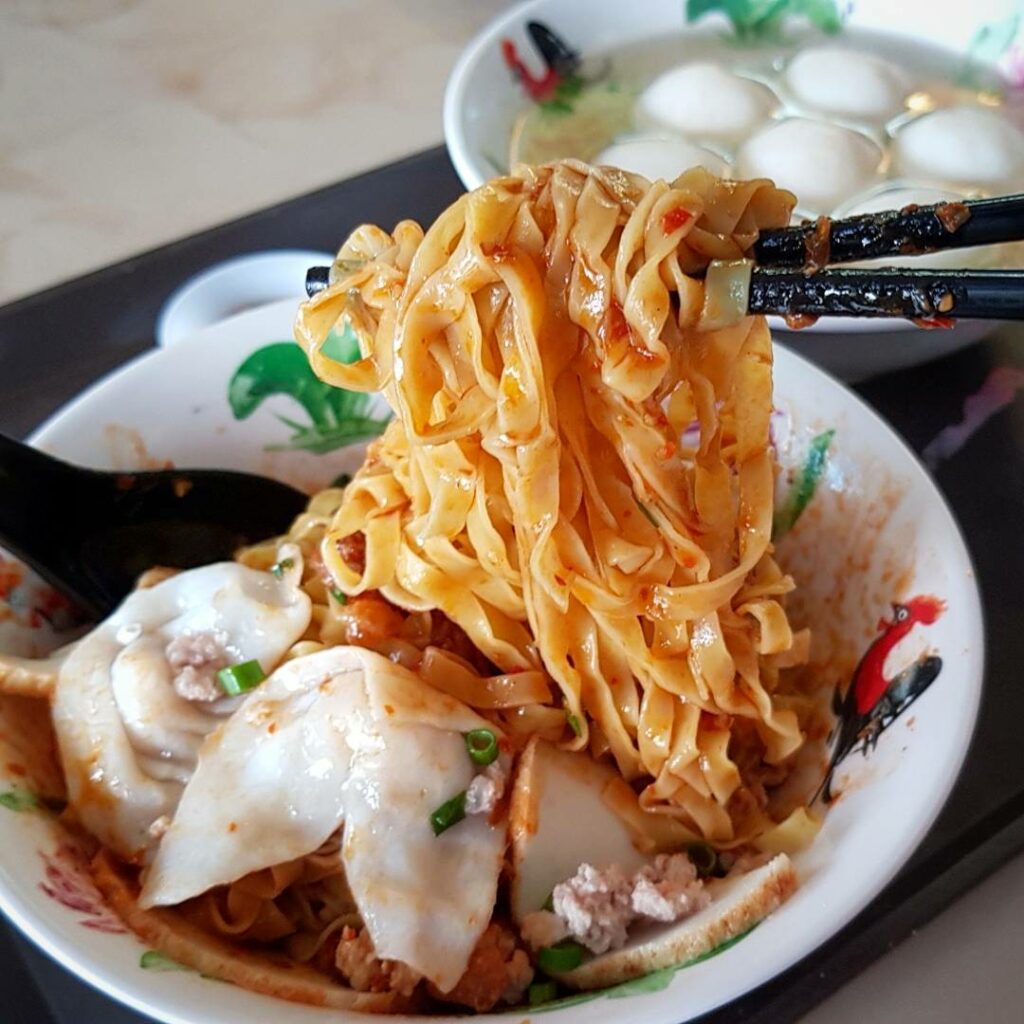 Image credit: @phoebepapa
Despite its name, Sichuan Assorted Soup doesn't serve the usual ma la Sichuan soup we are accustomed too. Instead, they specialise in fishball noodles and fish soup. When I reached there at 9am, there was a long queue. Their competitors were left in the dust with zero customers lining up. Their house-made fishballs are bouncy and fresh, while the noodles are cooked to al dente perfection and tossed in a piquant chilli mix. A popular dish to order is their Fishball and Minced Meat Noodle Dry ($3).
Unit number: #01-72
Opening hours: Daily 6am until sold out
---
10. 29 Delights
---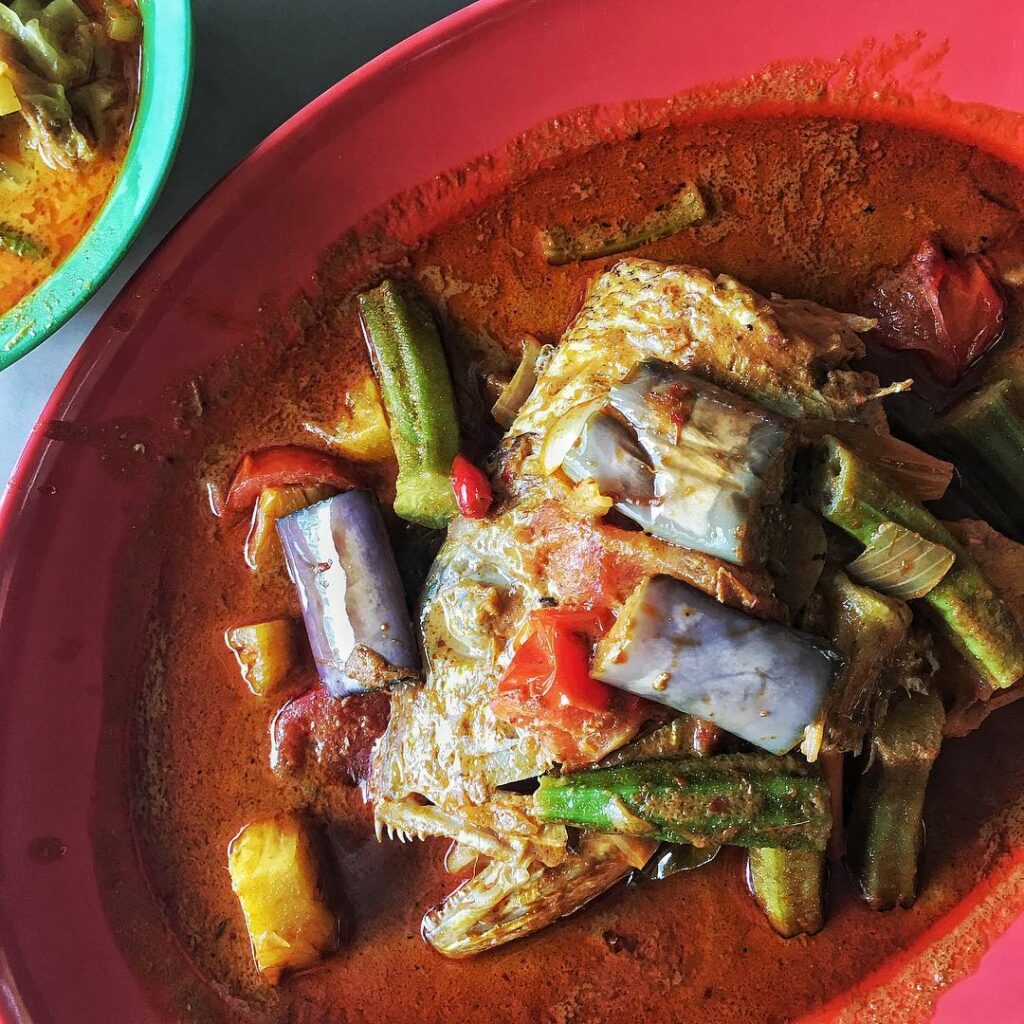 Image credit: @makoeats
In the morning, 29 Delights serve up mee siam ($2.80) and lontong ($3.40). But it's the lunchtime dishes – which roll out from 11:30am – that we love, especially their scrumptious Fish Head Curry ($22). Arriving in a rich gravy showcasing creamy, spicy and tangy notes, the fork-tender fish head curry screams freshness and is certainly a delight to have. Another curry dish that's uber delicious is their lemak Chicken Curry ($4.30), which tends to sell out pretty quick.
Unit number: #01-29
Opening hours: Fri-Tue 7:30am to 1pm
---
Bendemeer Food Centre offers great food near Boon Keng MRT Station
---
Bendemeer Food Centre is located a few steps away from Boon Keng MRT Station, making it easily accessible. Many stalls have short opening hours and do not operate throughout the week, so be sure to check their opening hours before swinging by!
Discover other food centres around Singapore including Bukit Timah Food Centre and Bedok Interchange Hawker Centre.
Address: 29 Bendemeer Road, Singapore 330029
Nearest MRT Stations: Boon Keng
---
Featured image adapted from Instagram user @durianporean's post.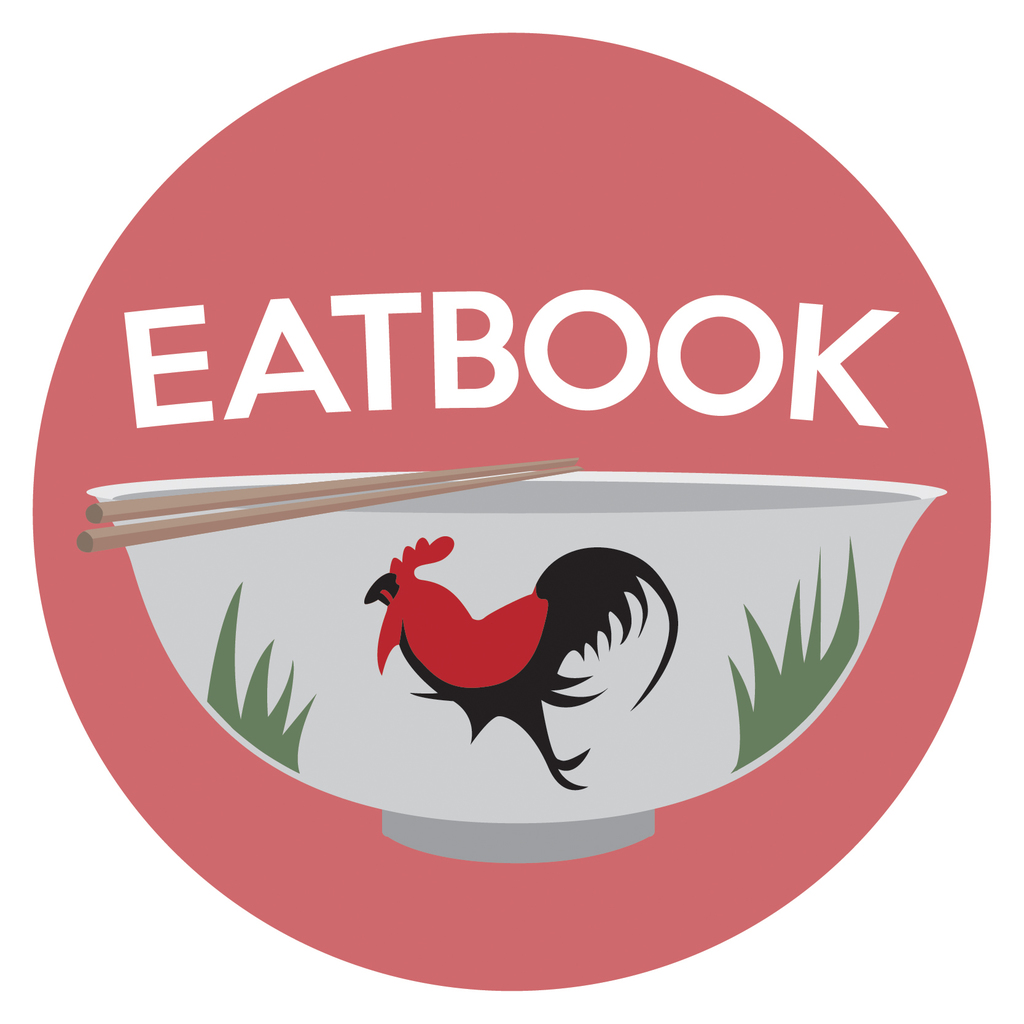 Drop us your email so you won't miss the latest news.