Brothers Rojak in Clementi serves up famous rojak
When you ask for recommendations on where to get the best rojak in Singapore, Brothers Rojak often comes up as one of the big names, alongside Balestier Hoover and Lau Hong Ser. This small Clementi stall is run by two brothers, and is famed for their long queues.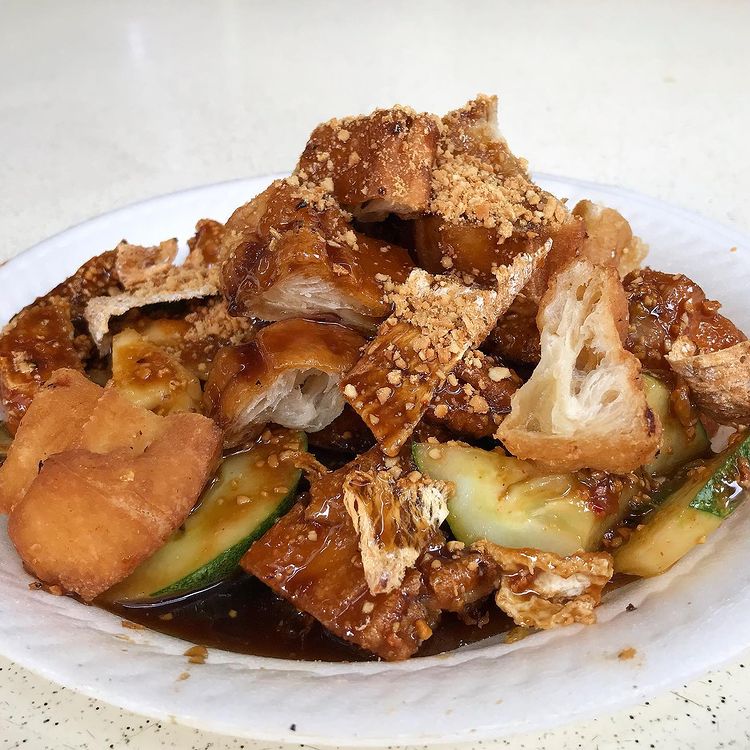 Image credit: @merrychristmasmrlawrence
If you're wondering whether their rojak is worth the wait, it definitely is. A lot of attention is given to the ingredients that go into the dish. First off, the hei gor, AKA shrimp paste, here is quite pungent and really packs an umami punch. This goes hand-in-hand with the dark, sticky sweet sauce, creating that winning balance of salty and sweet.
11 Rojak In Singapore To Try, Including 40 Year-Old Recipes And Michelin-Approved Stalls
Brothers Rojak includes fresh ginger torch bud flowers to their rojak too, which adds an aromatic heat. Finally, a squeeze of zesty calamansi and earthy crushed peanuts finish off the coating.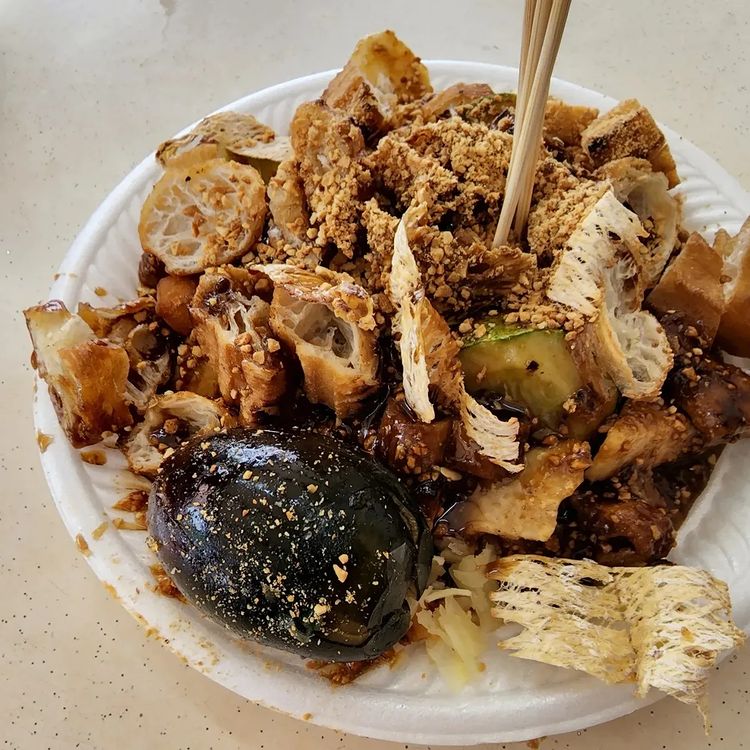 Image credit: @eatnpostsg
As for what goes into the rojak, you get all the usual fruit and veg here, along with freshly toasted tau kwa and youtiao. You can also choose to add on dried cuttlefish, cuttlefish head, ding fish, cod fish, and century egg with your order. We definitely encourage adding the cuttlefish if you're a fan of the snack's funk, as it adds just that much more oomph to the rojak. Slices are toasted fresh to order too! Add-ons start range from $1.40 to $3.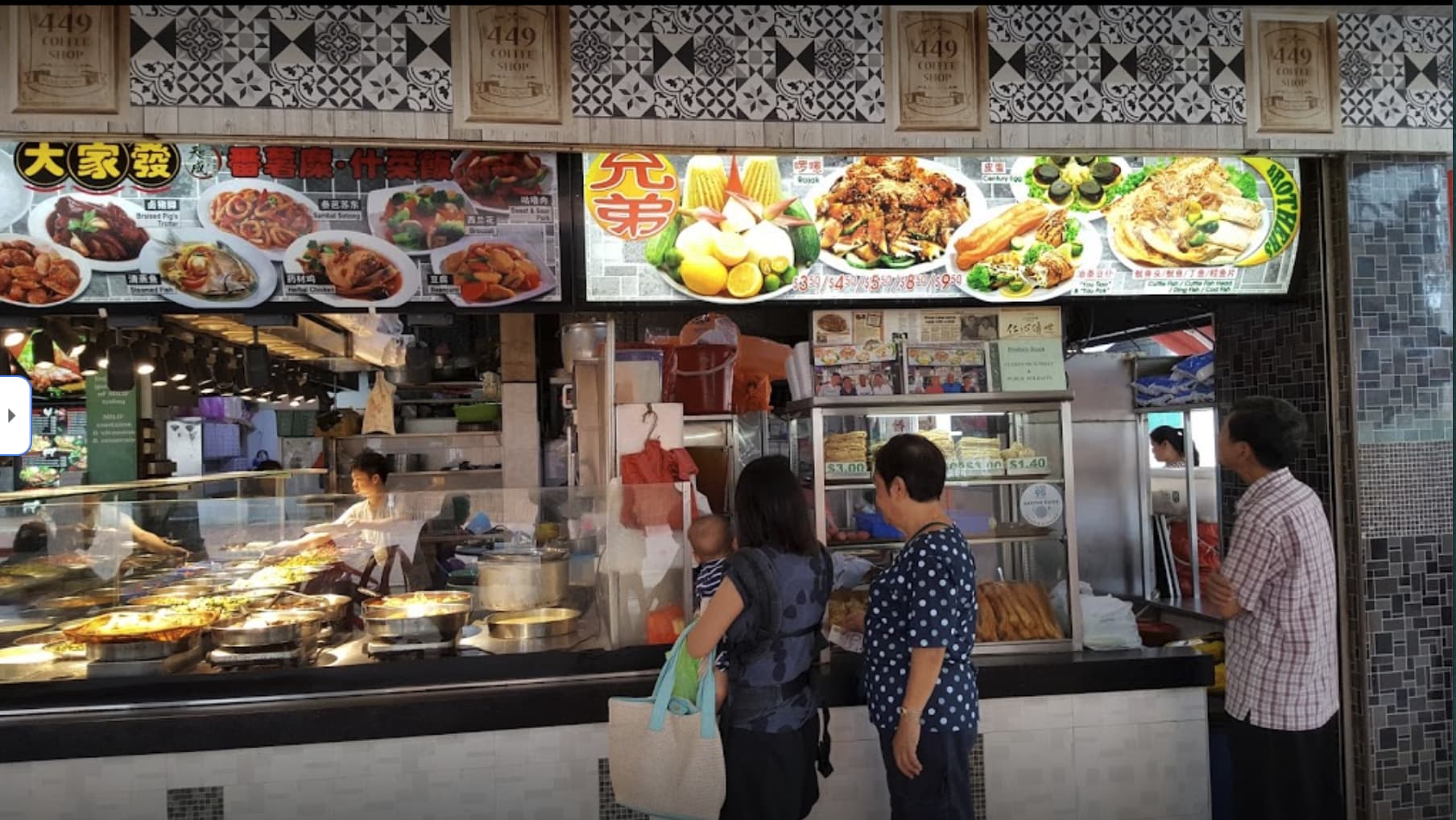 Image credit: Carl Gruenenfelder
A point of contention with customers here is that the rojak can be a bit pricey. You have the option of $3.50, $4.50, $5.50, $8.50, and $9.50 portions, though the $3.50 serving doesn't get you very much. Still, it's just nice if you'd like to have a plate of Brothers Rojak as a side dish to a wider meal.
For more eats in the area, check out our Xin Peng La Mian Xiao Long Bao review for handmade xiao long bao and la mian. There's also our Yakiniku Ohji review, for an affordable Wagyu buffet!
Address: 449 Clementi Ave 3, #01-211, Singapore 120449
Opening hours: Mon-Sat 9:30am to 7:30pm
Tel: 9710 2700
Website
Brothers Rojak is not a halal-certified eatery.
Xin Peng La Mian Xiao Long Bao Review: $4.50 Handmade XLB, Chilli Oil Wonton And More In Clementi
Featured image adapted from Carl Gruenenfelder and @merrychristmasmrlawrence