---
Cheap food at Bukit Panjang Hawker Centre
---
Bukit Panjang Hawker Centre is known to house food stalls selling scrummy dishes at very affordable prices. Consisting of approximately 28 stalls, customers will be spoilt for choice with the variety of food they offer – ranging from lor mee to puddings. The price for hawker food usually starts from $3 onwards, but that's not the case for most stalls at Bukit Panjang Hawker Centre. Here are seven stalls providing you with cheap but good food!
---
1. Zai Lai
---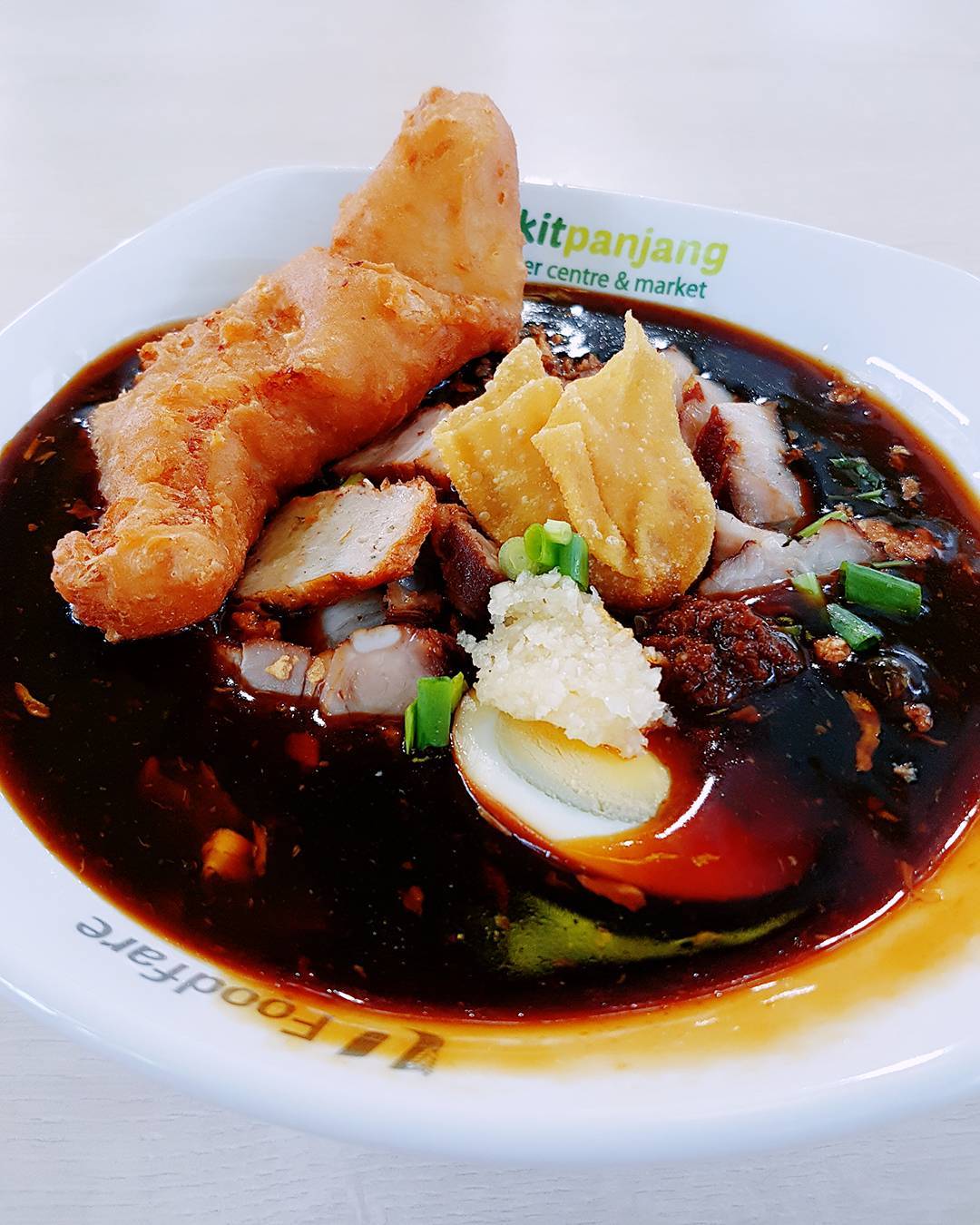 Image credit: @brianbx97
As you walk round and round Bukit Panjang Hawker Centre thinking of what to eat, you would probably come across a good number of people slurping up noodles from a pool of dark coloured gravy. And that dish is none other than Zai Lai's Lor Mee ($2.70). Be amazed by the amount of ngoh hiang, pork, and fish that's given despite the affordable price tag. The gravy is both thick and flavourful. It is also not that salty, so customers can expect to enjoy a pleasant meal.
Unit number: #01-09
Opening hours: Daily 9am to 2:30pm
---
2. BP Braised Meat Rice
---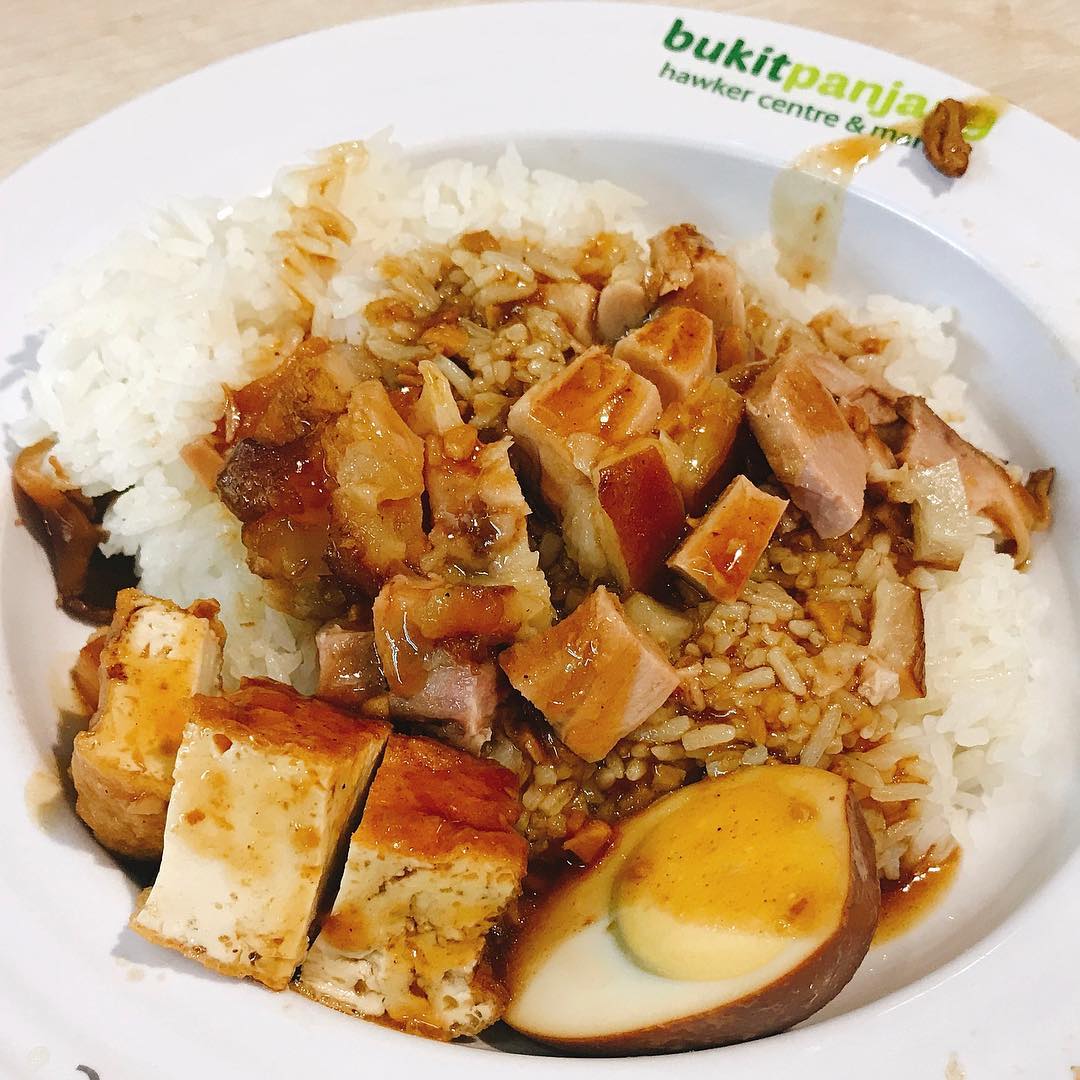 Image credit: @joanfkk
Whenever braised meat rice is mentioned, the Taiwanese street food would be the first thing that comes to mind for most people. However, the Braised Knuckle, Egg and Tofu with Rice ($2.80) from BP Braised Meat Rice is different. Instead of minced pork or pork belly, the rice is served with big pieces of chopped pork knuckles. The meat is succulent and rich in flavour from the soy sauce it was braised in. While other stalls just braise the tofu cubes in soy sauce, BP Braised Meat Rice deep fries their tofu first before stewing it. On your first bite, you will feel the crisp exterior, followed by the delicate texture of the tofu as your teeth sinks further in.  
Unit number: #01-25
Opening hours: Daily 9am to 9pm
---
3. Saigon Food Street
---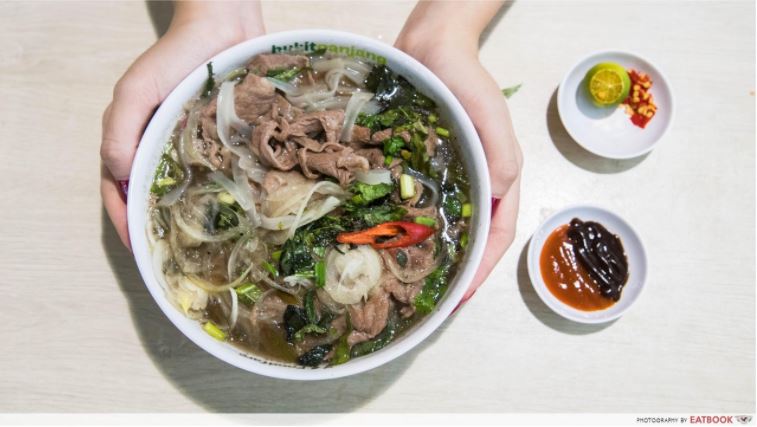 I remember eating my first bowl of pho at Vietnam five years ago, and its taste has never left my memories ever since. Saigon Food Street caught my attention with its cheap pricing – their Beef and Chicken Pho are priced at $2.50! Though it cannot be compared to the ones I had in Vietnam, it is definitely worth making a trip down for. The whole bowl comprises of chewy and springy rice noodles, as well as a generous amount of meat swimming in a piping hot savoury broth together with onions and a few herbs.
Check out our full review of Saigon Food Street!
Unit number: #01-17
Opening hours: Daily 8am to 9:30pm
Tel: 9794 3631
---
4. You Xiang Teochew Noodles
---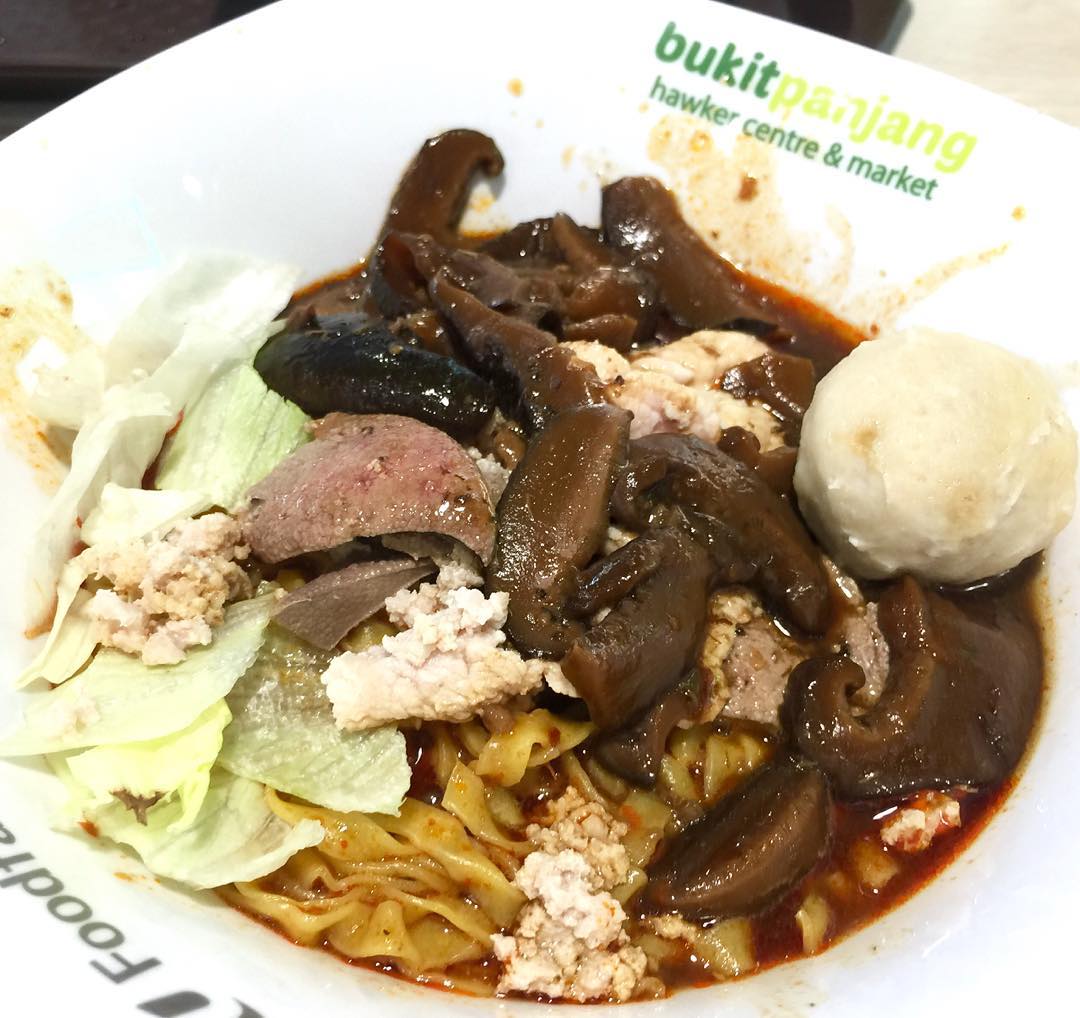 Image credit: @thetravellingfatty
You Xiang Teochew Noodles is a stall that sells bak chor mee. Their Mushroom Minced Meat Noodles ($2.70) consists of minced meat, meatball, pig liver, and braised mushrooms. The noodles are tossed in vinegar and chilli upon request. The taste is nothing spectacular – it's just like any other bak chor mee – but for that cheap price, I've no complains.
Unit number: #01-13
Opening hours: Fri-Wed 9am to 8pm
Website
---
5. Father & Son
---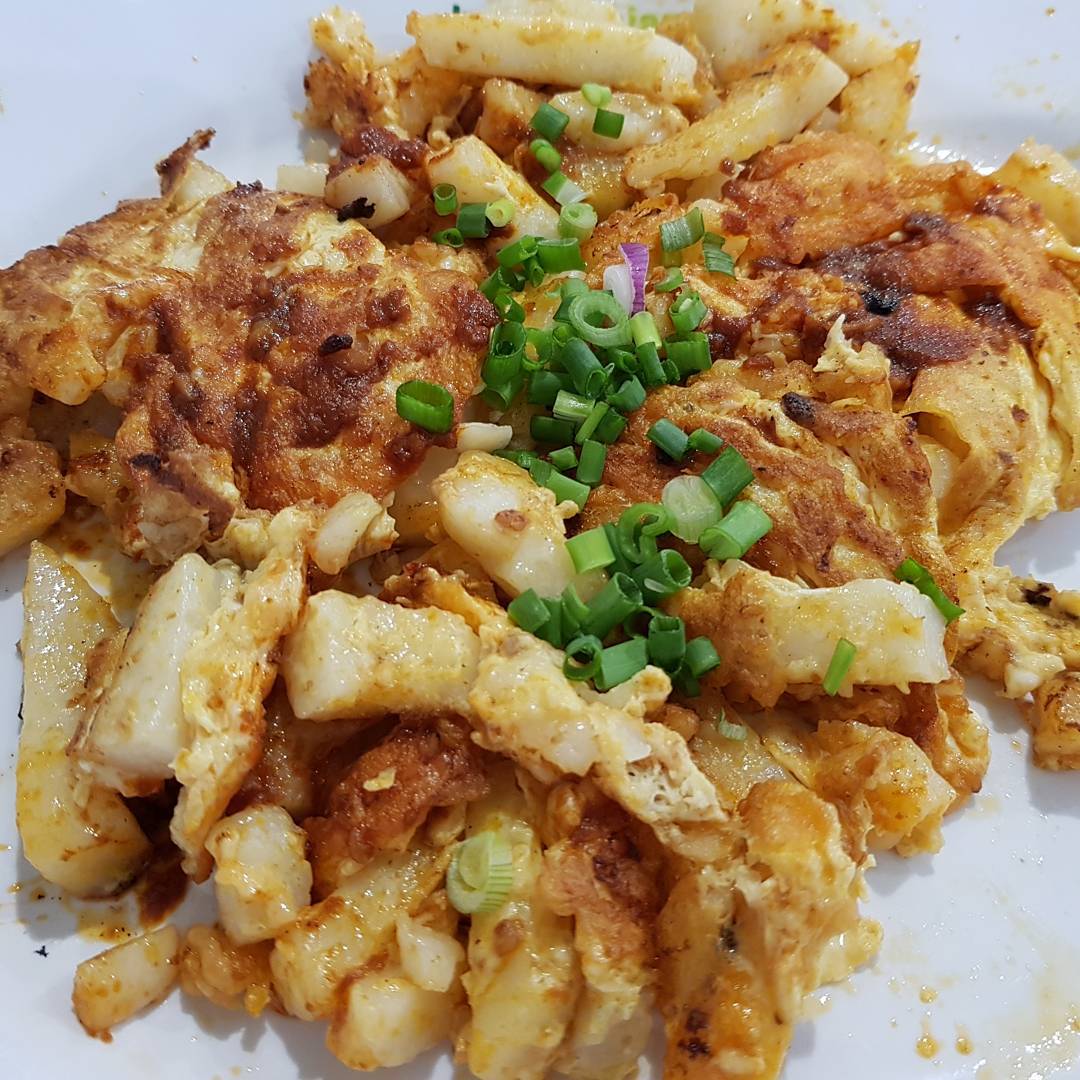 Image credit: @emoticongirl
Opened by a father and son duo, Father & Son serves their customers Char Kway Teow ($2.70) and Carrot Cake ($2.30). Having tried their white carrot cake, I liked how liberal they were with the amount of eggs used in the dish. The egg, which makes up the outer layer, is crispy, while the inside was filled with flavourful and mushy radish cakes.
Unit number: #01-23
Opening hours: Fri-Wed 4:30am to 4pm
Tel: 9125 0435
Website
---
6. Bee Hwa Handmade Pau
---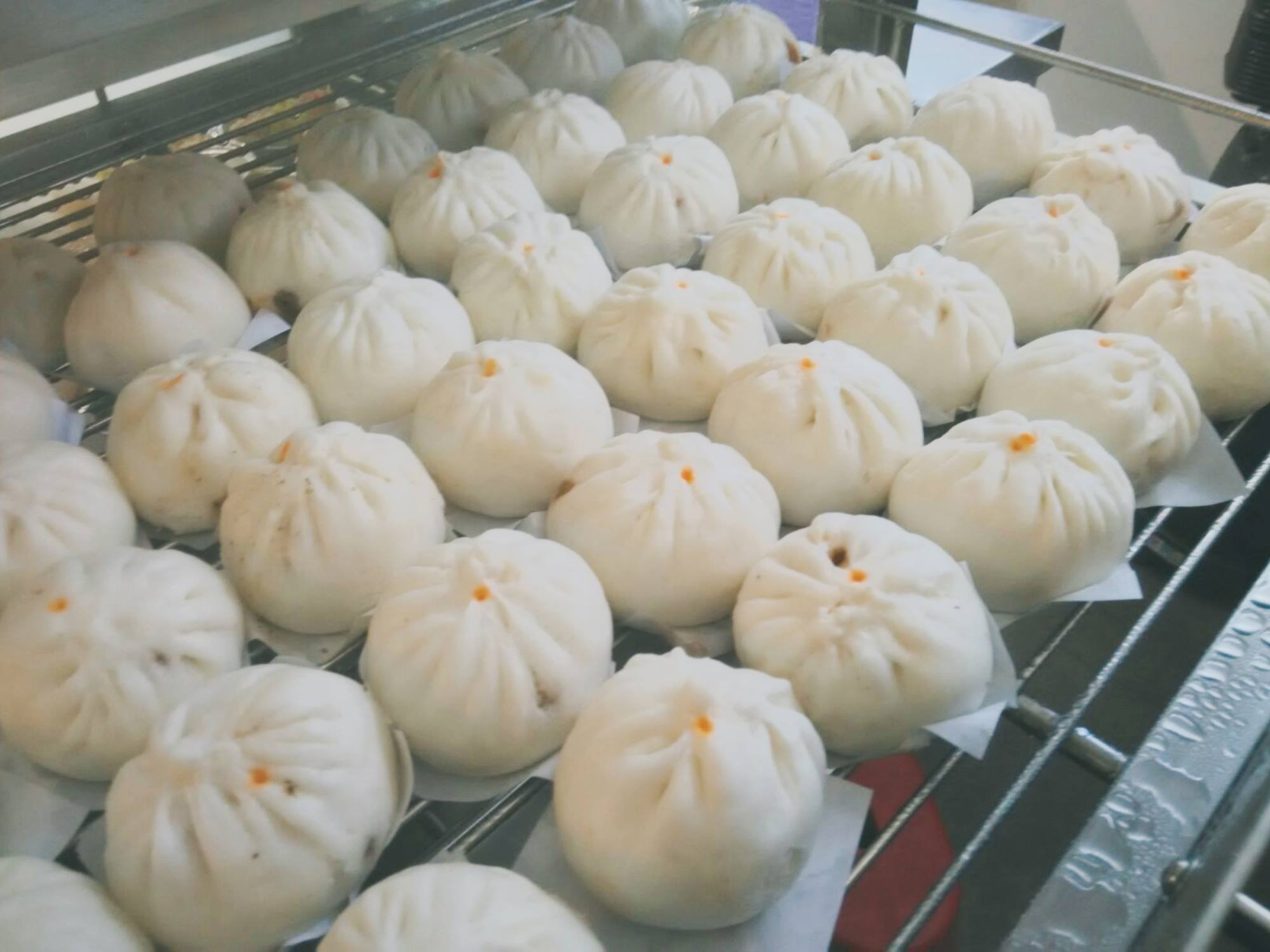 Image credit: Bee Hwa Handmade Pau's Facebook page
Bee Hwa Handmade Pau is a stall to get your bao fix. On the menu are items like Big Pau ($1.20), Char Siew Pau ($0.60), Har Kow ($0.60) and Siew Mai ($0.60). Inside the big pau is a chunk of succulent and tender meat, plus an egg that blends in well with the juice from the meat. The bun is soft and fluffy, but manages to hold the meat filling well.
Unit number: #01-07
Opening hours: Tue-Sun 6am to 6pm
Tel: 9634 2556
Website
---
7. Like Pudding
---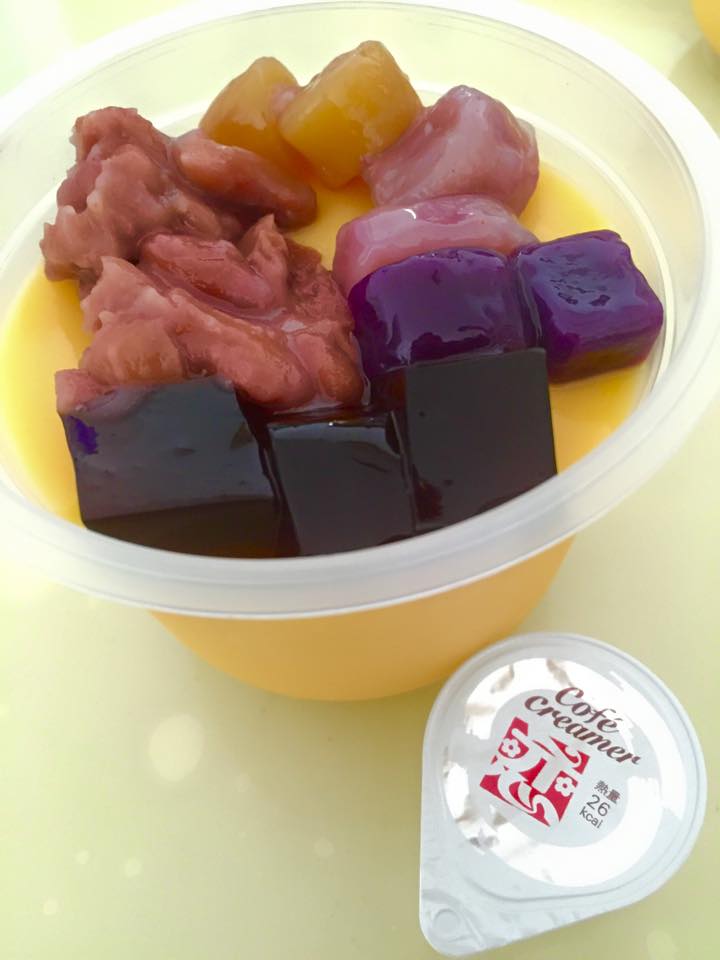 Image credit: Like Pudding's Facebook page
It is uncommon to see Taiwanese dessert being sold in hawker centres. But Like Pudding does just that. They offer a wide variety of puddings, with toppings such as taro balls, sweet potato balls, red bean and konjac jelly. If you are more of a simple person, go for their classics like Plain Puddings ($2) and Caramel Egg Pudding ($2.50). The pudding is smooth, and slides down your throat after one or two chews.
Unit number: #01-15
Opening hours: Daily 10am to 9pm
Tel: 8388 6108
Website
---
Short walk from Pending LRT!
---
Take the Downtown Line to Bukit Panjang Station and switch over to the LRT; Bukit Panjang Hawker Centre is just a two to three-minute walk away from Pending LRT. It is both convenient and quick! For more food places in the area, check out our review on Nanxiang Steamed Bun Restaurant, and our list of Hillview Food Gems that is just two stations away from Bukit Panjang MRT.
Address: 2 Bukit Panjang Ring Rd, Singapore 679947
Nearest LRT: Pending (BP8)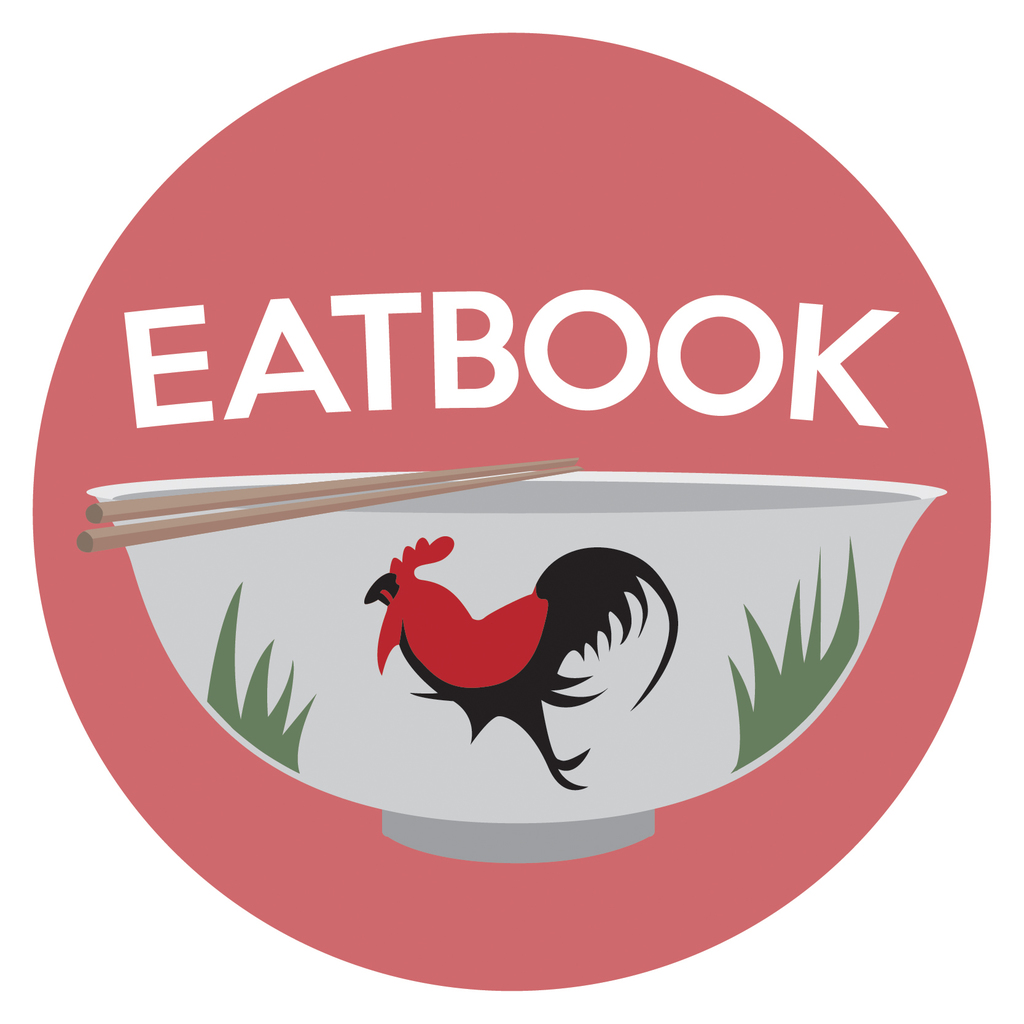 Drop us your email so you won't miss the latest news.