Get Chicken Rendang Pie from McDonald's Malaysia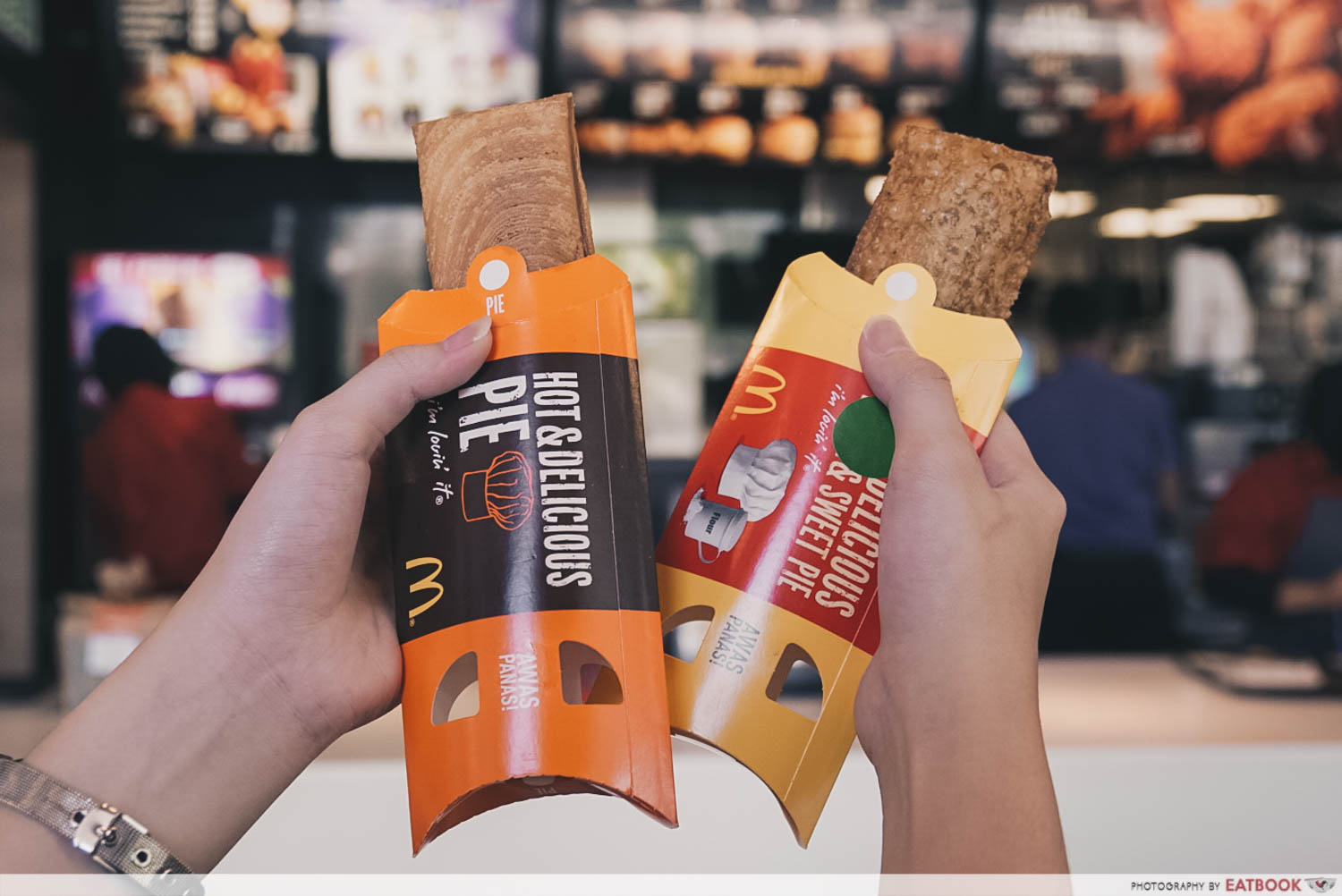 We all rejoiced when we heard that McDonald's Chocolate Pie will be returning on 22nd February. But McDonald's Malaysia has beat us in the fast food game, with a new Chicken Rendang Pie (RM4.50/~$1.49) and the return of their Salted Caramel & Chocolate Pie (RM3.50/~$1.16)! It's certainly true that good things usually arrive in pairs.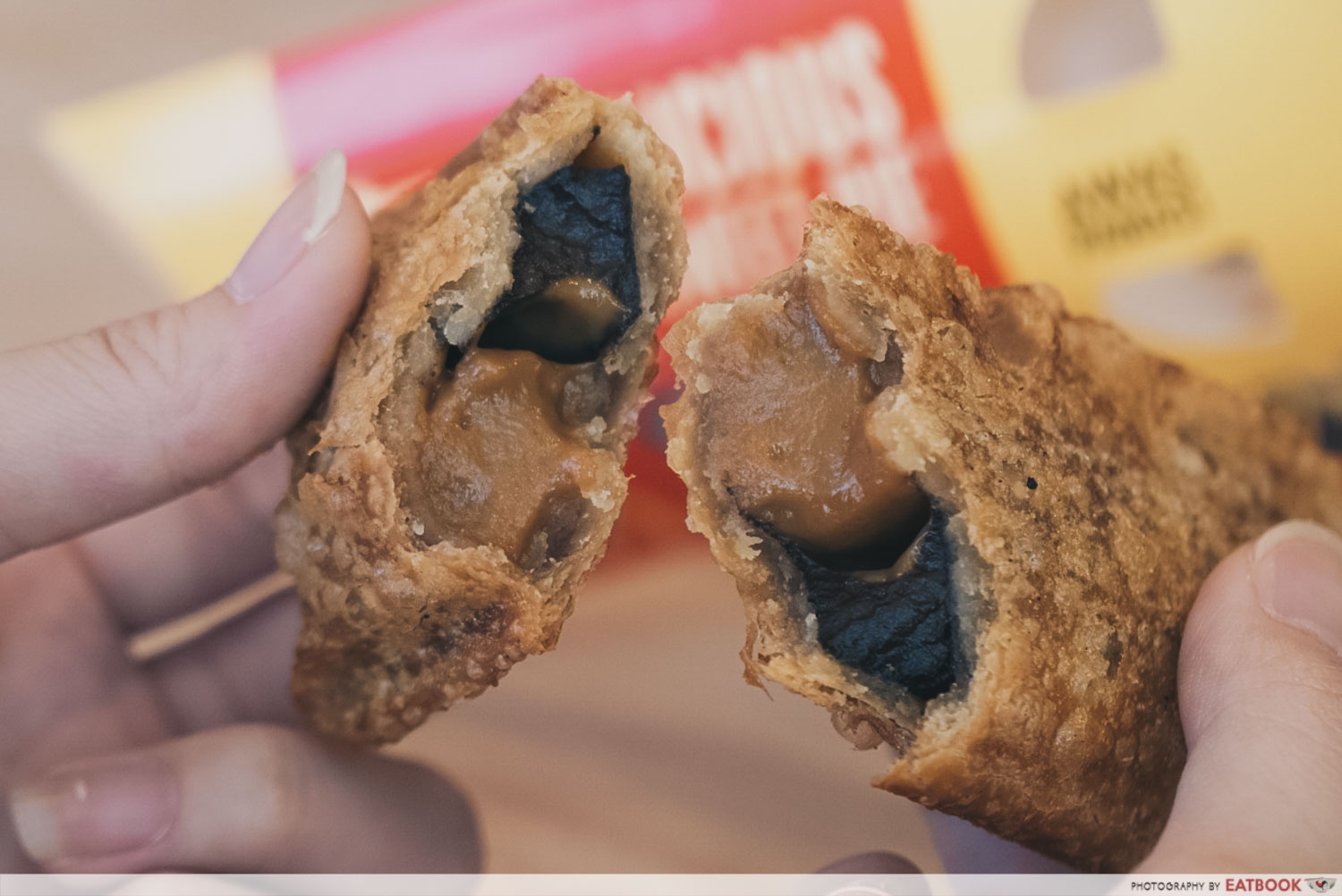 Worth crossing the causeway for is the Salted Caramel & Chocolate Pie. As you break apart the crusty shell, a wave of molten chocolate and salted caramel surges into your mouth. Many people love salted caramel for the blend of salty and sweet flavours. This lethal combination is now bolstered by a cocoa richness, creating an addictive treat which would satisfy even the sweetest of teeth.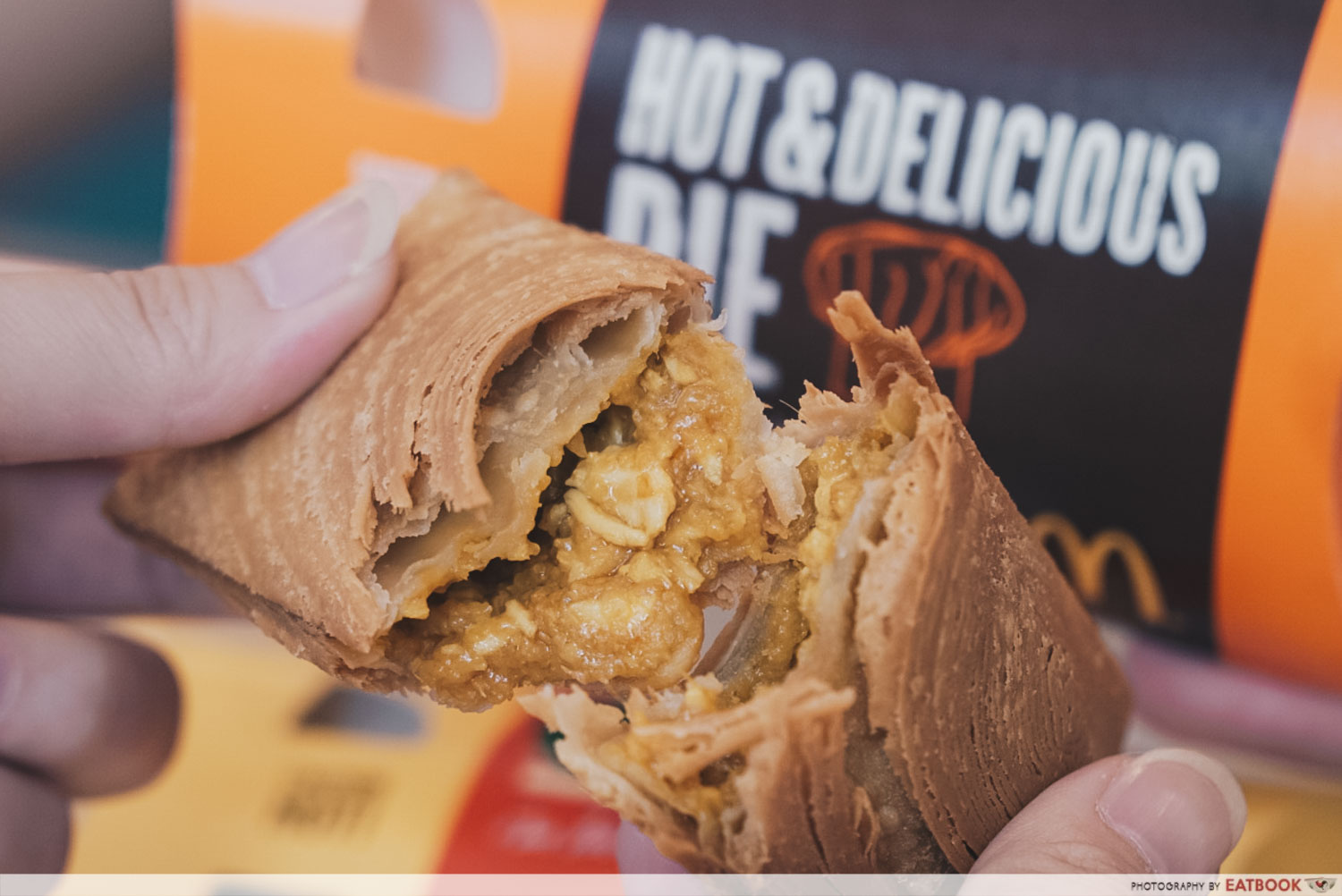 The Chicken Rendang Pie pays tribute to the savoury and piquant flavours of this timeless local fave. What we love most about the rendang was the flaky crust, which complemented the gooey consistency of the rendang. Flavour-wise, the rendang boasted a robust spiciness, laced with a light woody aroma hinting of ginger.
Considering the popularity of the Har Cheong Gai Chicken Cutlet in Singapore, which incorporated local flavours in a fast-food dish, we are sure the Chicken Rendang Pie will be a huge hit in Malaysia as well!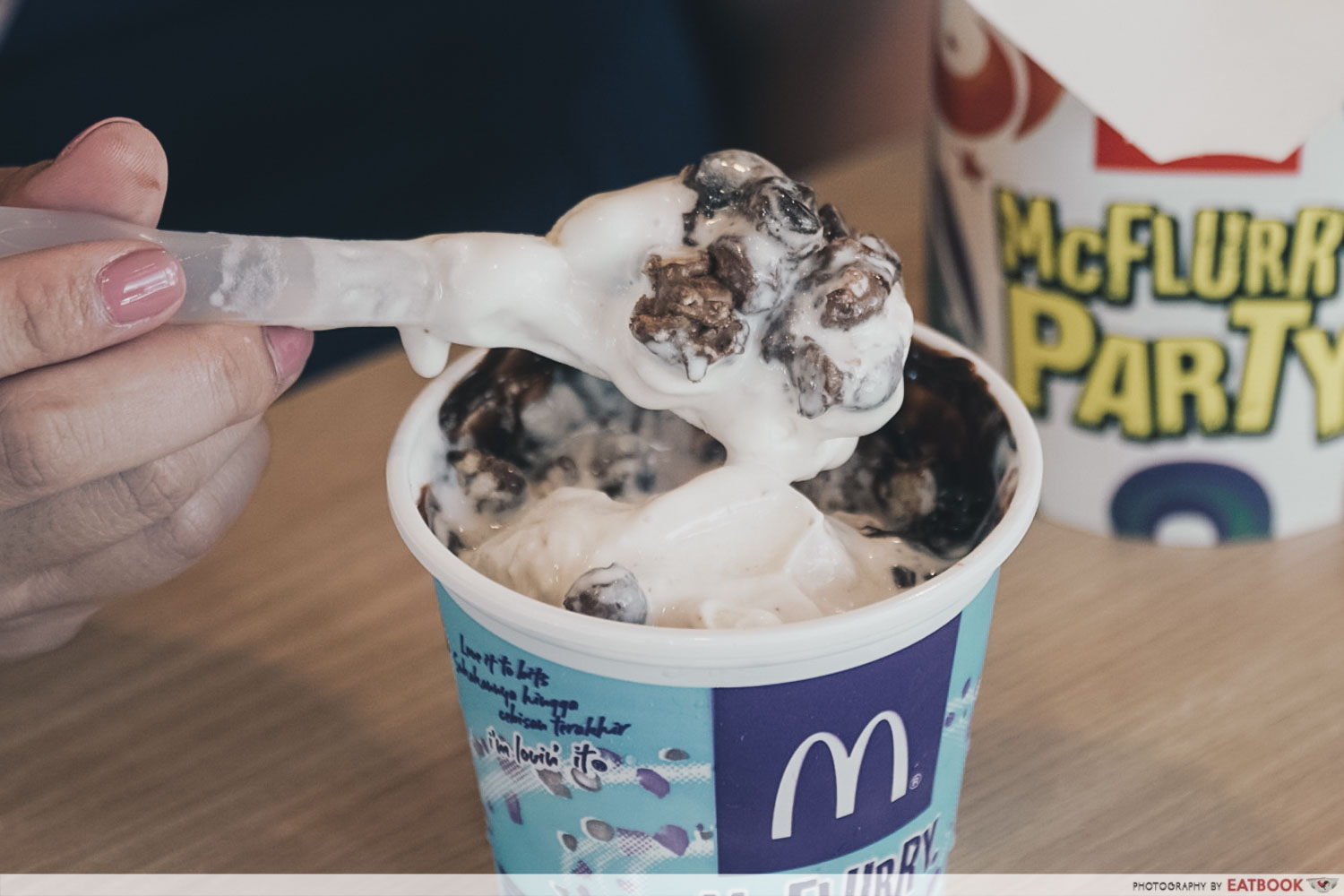 Here's another reason to take a bus down to JB this weekend: McDonald's has also reintroduce their KitKat McFlurry (RM6.95/~$2.31) to the menu, which is a chocolate ice-cream liberally garnished with KitKat bites. The chunks of chocolate supply a nice textural contrast while saturating your taste buds with an overload of sweetness.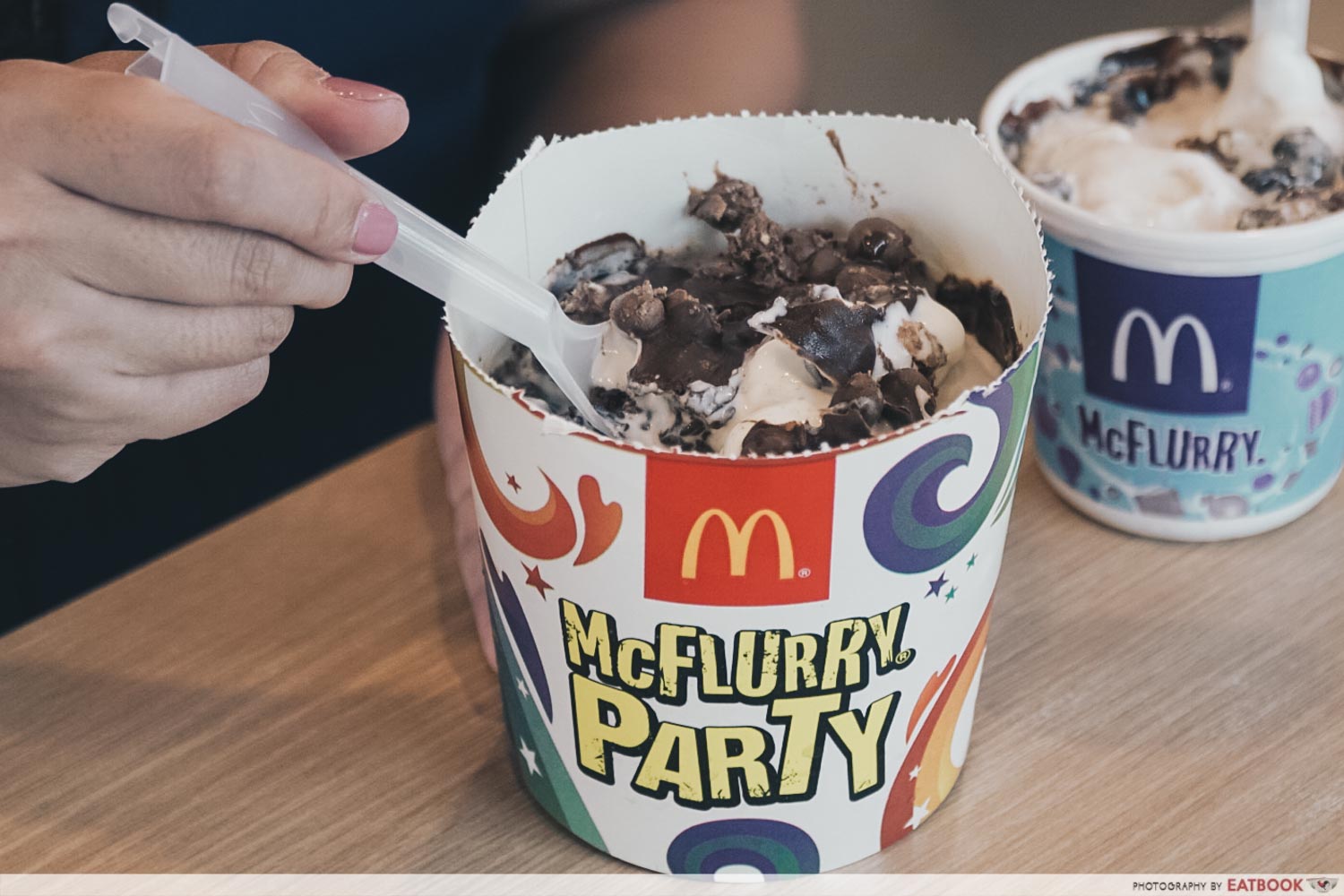 If you are in a group, you can opt for the KitKat McFlurry Party (RM12.95/~$4.30) instead, which can feed up to three chocolate lovers!
Drop by McDonald's Malaysia to enjoy these new items today!