Chicken Rice Onigiri at 7-Eleven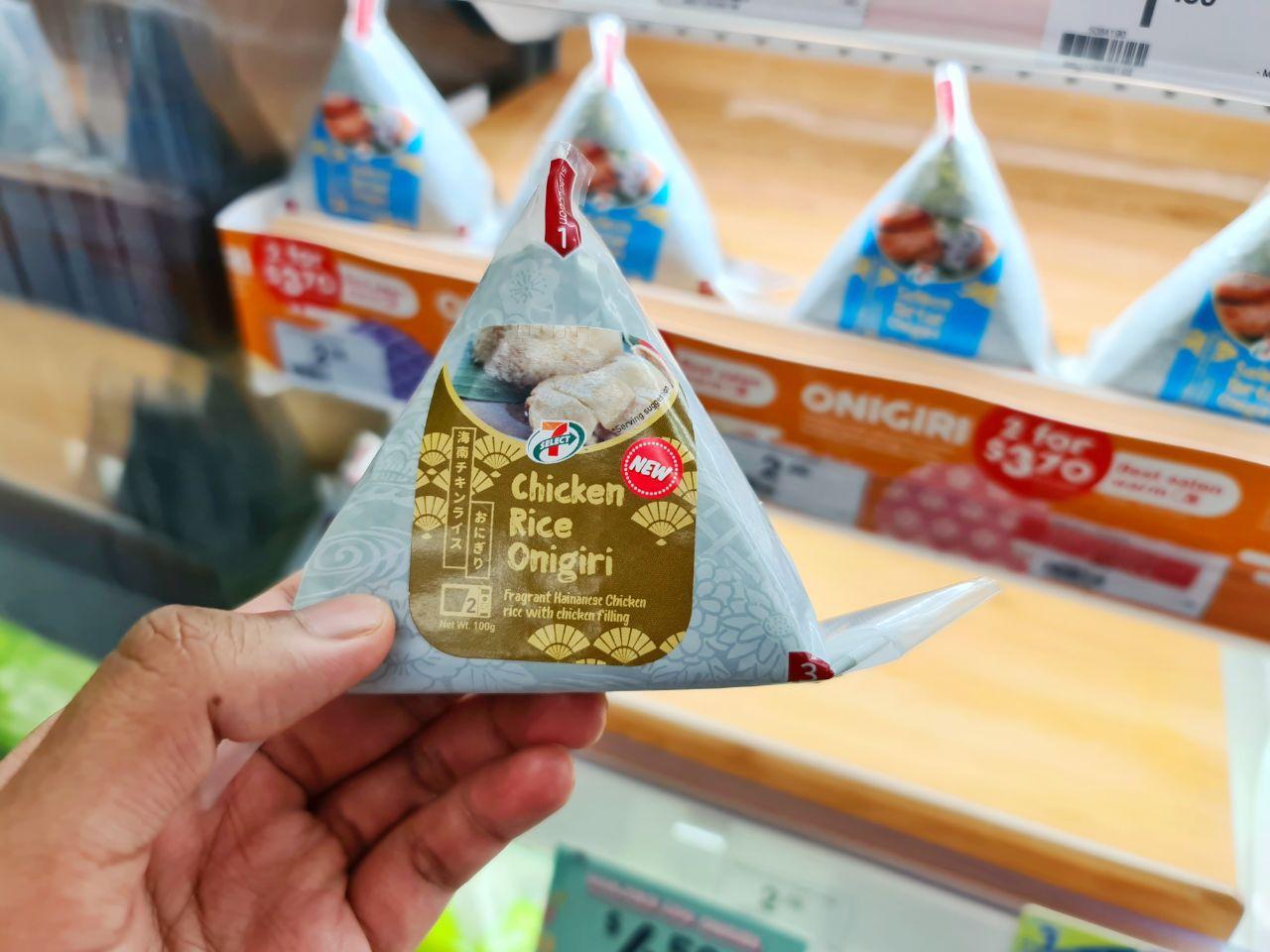 Image credit: Hazeeq Sukri
It's been about two months since the launch of their wildly popular Hanjuku Egg Onigiri, and 7-Eleven is back with a new flavour that is closer to our shores. The Chicken Rice Onigiri is now available in stores islandwide, and costs just $2.50 a piece. This makes it slightly cheaper than your usual hawker stall chicken rice.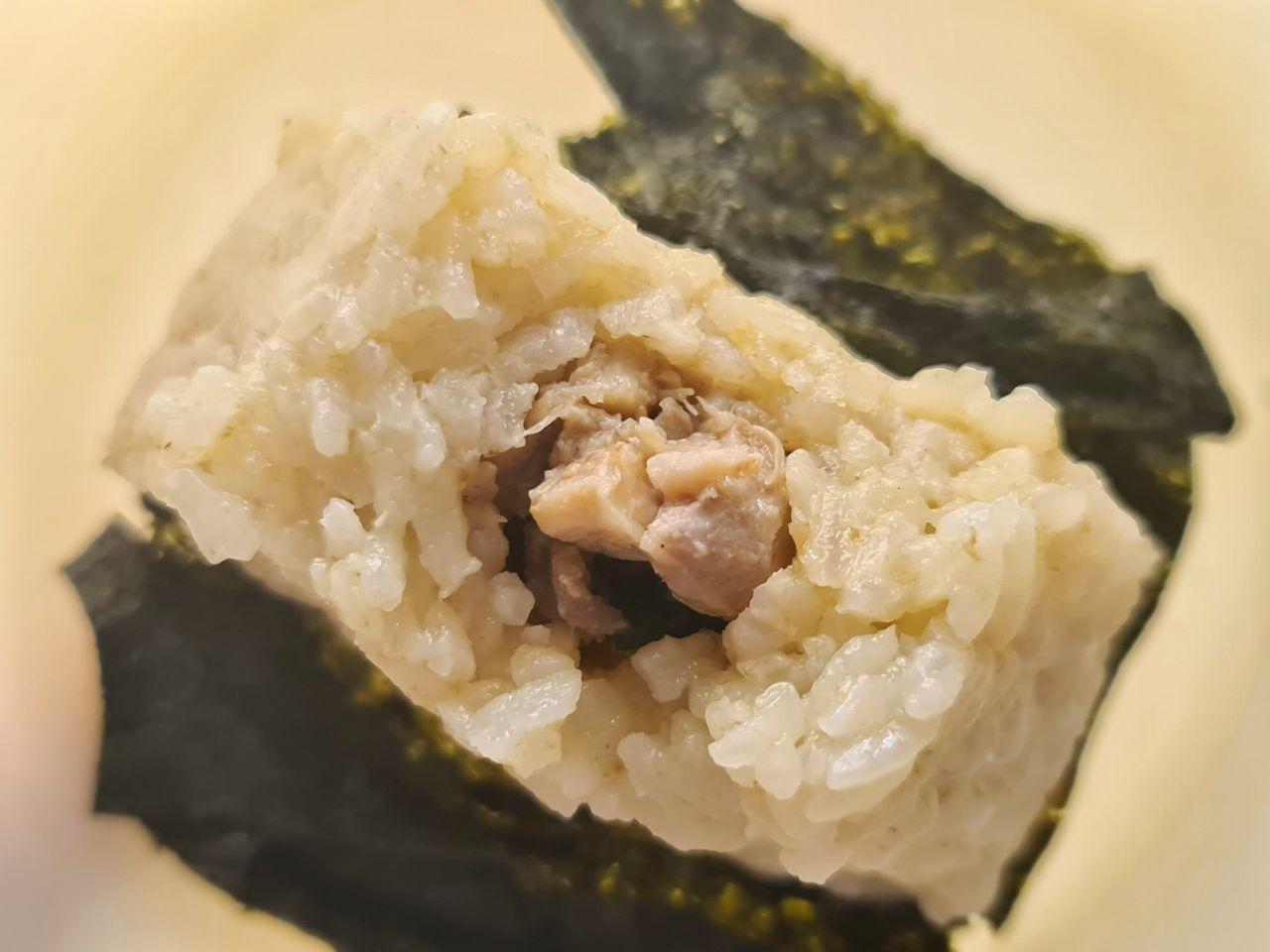 Image credit: Hazeeq Sukri
As its name suggests, the onigiri is made with legit chicken rice—down to its signature aromatic fragrance. Bite to the centre and you'll find tender chunks of chicken. For all intents and purposes, it's pretty much a mini portion of chicken rice that's wrapped in crunchy nori. All you gotta do is to pop it in the microwave for two minutes.
Even though the onigiri's taste is close to the real thing, I would recommend it only to those who are in a rush and wanna eat this local fav' on the go. After all, top up $0.50 and you can buy a bigger portion of freshly cooked chicken rice. Plus, you get to #SupportLocal. 
If you're looking to nom on more onigiri, the Chicken Rice Onigiri is currently going on offer at two for $4.50. Best of all, you can mix and match it with other onigiri flavours including Unagi, Hanjuku Egg, and Chicken Luncheon Meat with Egg.
7-Eleven Now Has BTS-Themed Coffee With Seven Different Designs
So for those looking to stock up on this novel treat, head to your nearest 7-Eleven outlet now. While you're there, be sure to check out other exclusive goodies they have such as coffee themed after BTS, cookies and cream milk from Pokka and more!
If you find yourself craving for actual chicken rice after this, check out our list of the 10 best chicken rice stalls in Singapore for places that dish out plump meat, amazing chilli, and fragrant rice.
10 Best Chicken Rice In Singapore Ranked, Including Tian Tian And Boon Tong Kee