Fire up with chilli mee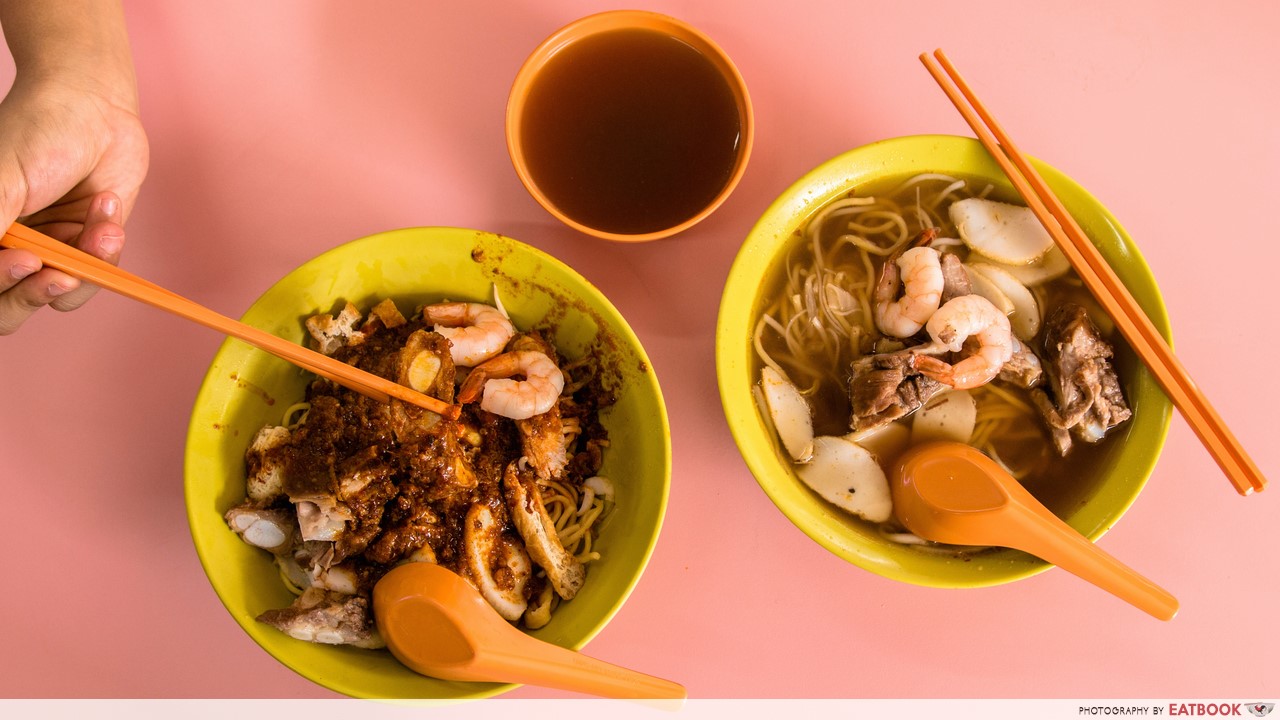 From suicide wings to spaghetti from hell, spicy challenges really bring out the competitive spicy food addict in me. But there's no way you can savour and enjoy such dishes because the extreme level of spiciness is full-on torture for your taste buds. I want to be able to enjoy that good kick of spice without having my tongue dying halfway into my meal or camp in the toilet the next morning. Chung Cheng's iconic chill mee, mentioned in this year's Michelin Guide, proves it is possible to get the best of both worlds: a friendly fire without the torture.
Chilli mee at Chung Cheng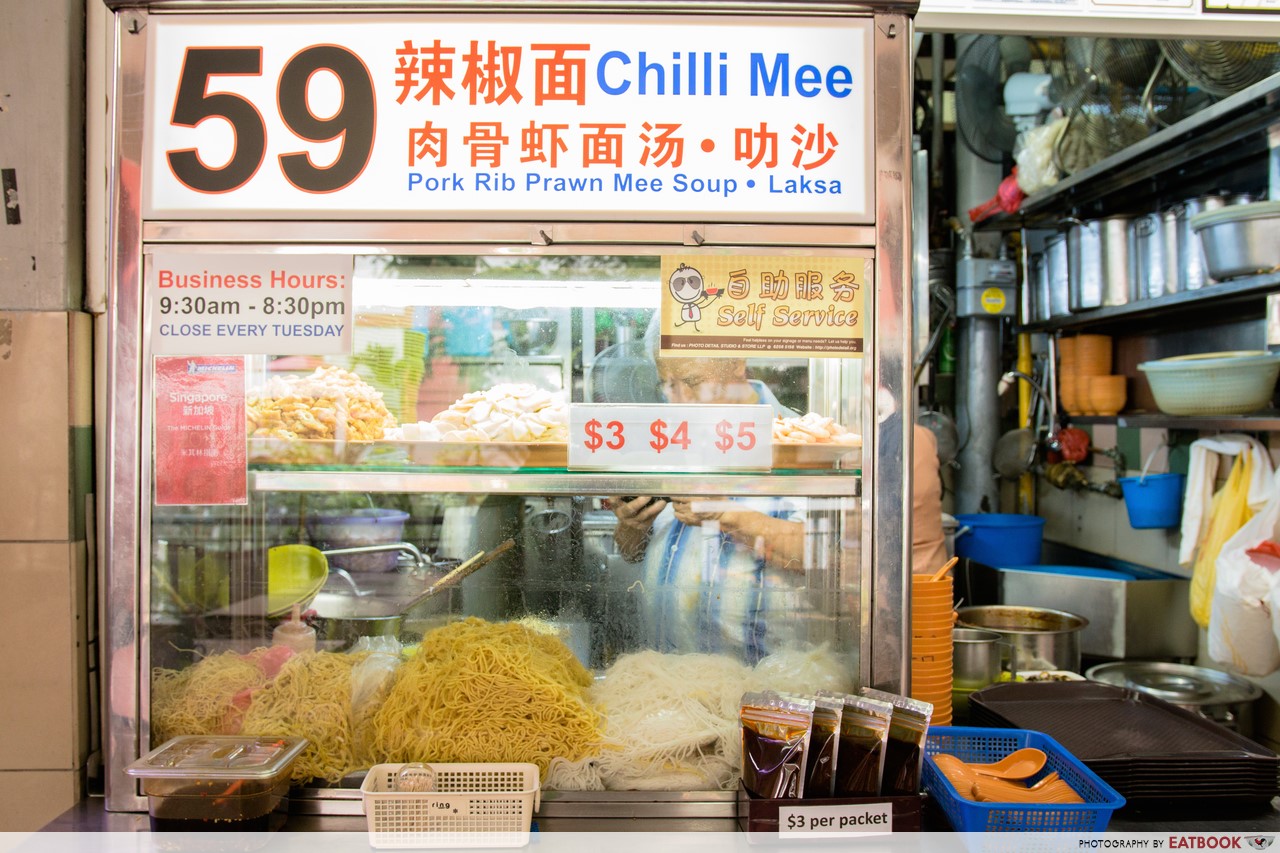 All noodles here are priced at $3, $4 or $5. Since I'm going for a challenge, it's go big or go home. I got the largest bowl of Chilli Mee ($5) and a medium bowl of Pork Rib Prawn Mee Soup ($4).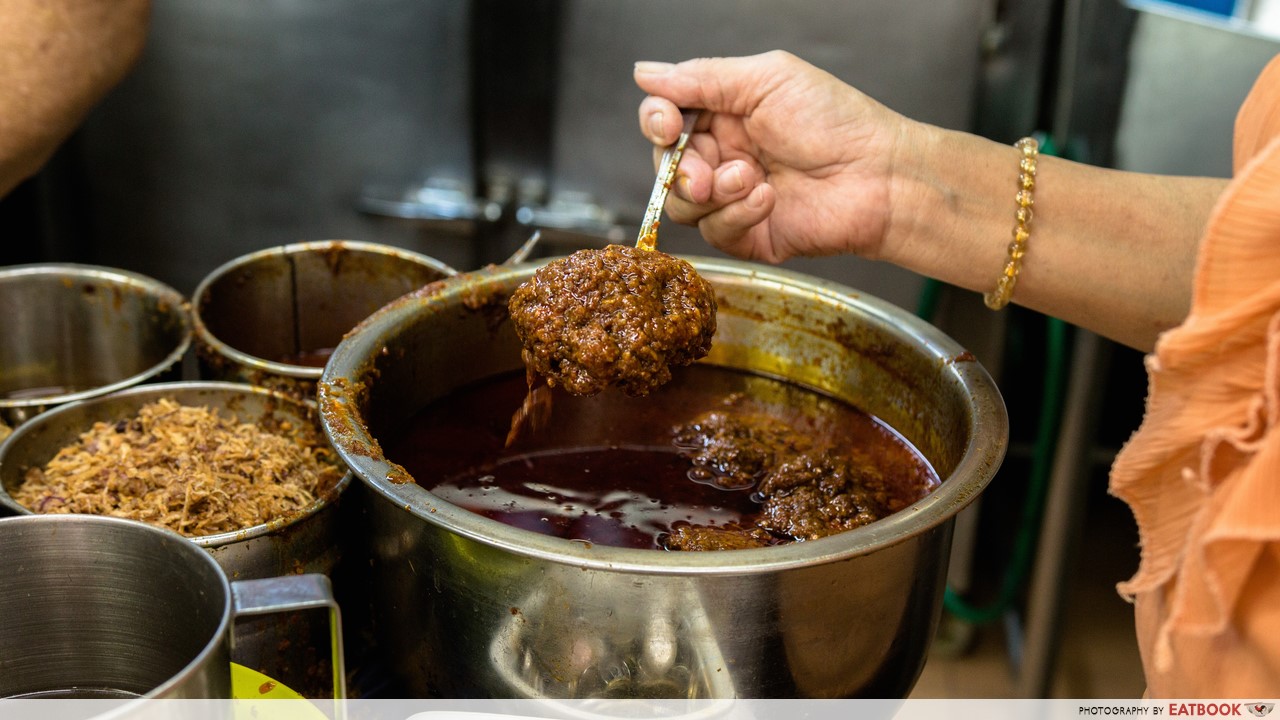 Right after the noodles and ingredients were cooked, a huge spoonful of Chung Cheng's signature chilli sauce was topped over it.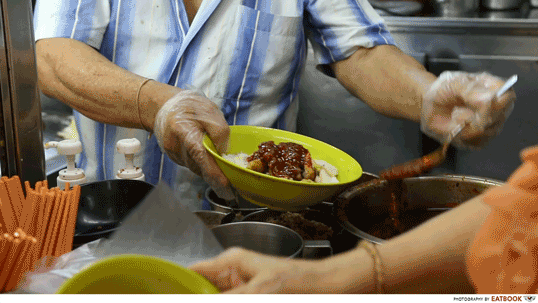 Just when I thought one spoonful was enough to kill my taste buds, the uncle gave no chance AT ALL. He poured two to three more scoops on mine. Good luck to me.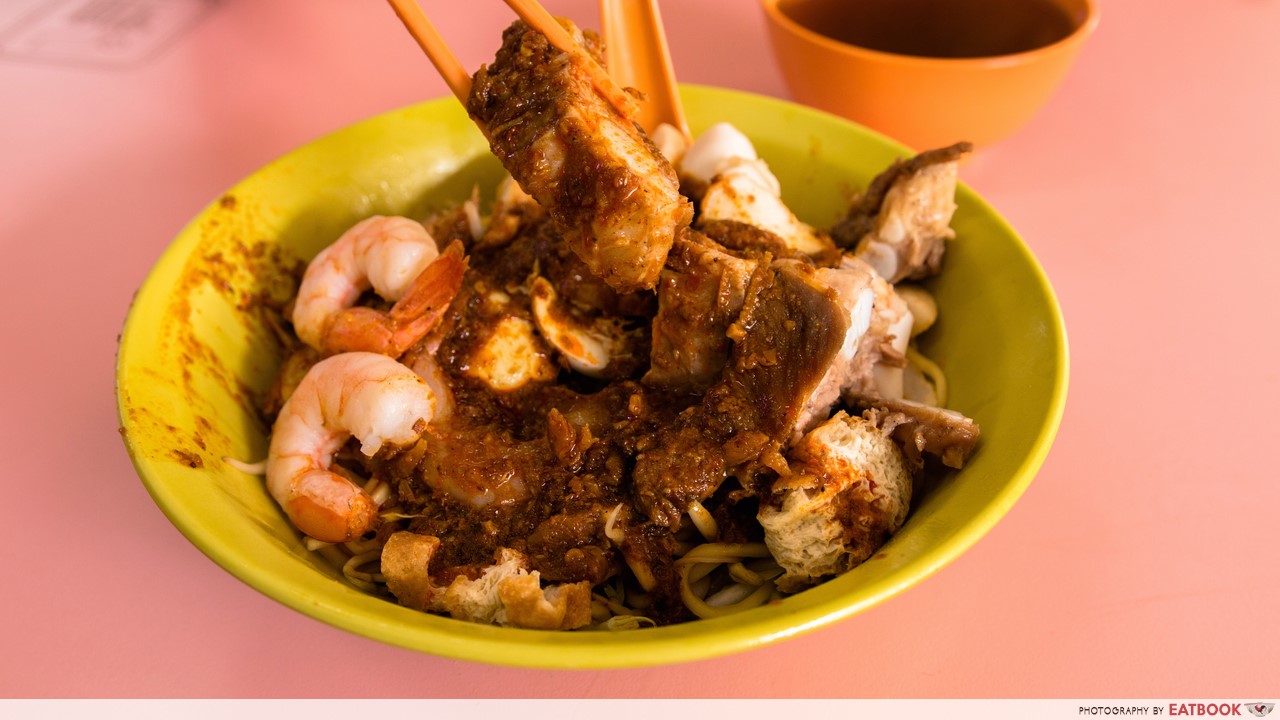 Chilli sauce aside, this bowl came with generous pieces of pork ribs, prawns, taupok, fishcake and a hard boiled egg. In other words, it has all the ingredients in laksa and prawn mee.
I decided to try the pork rib first without mixing in the chilli. The lean pork rib was soft and incredibly savoury, with an aftertaste of five-spice powder that reminded me of Chinese herbal soup. For those who aren't familiar, five-spice powder is commonly made of star anise, cloves, Chinese cinnamon, Sichuan pepper and fennel seeds.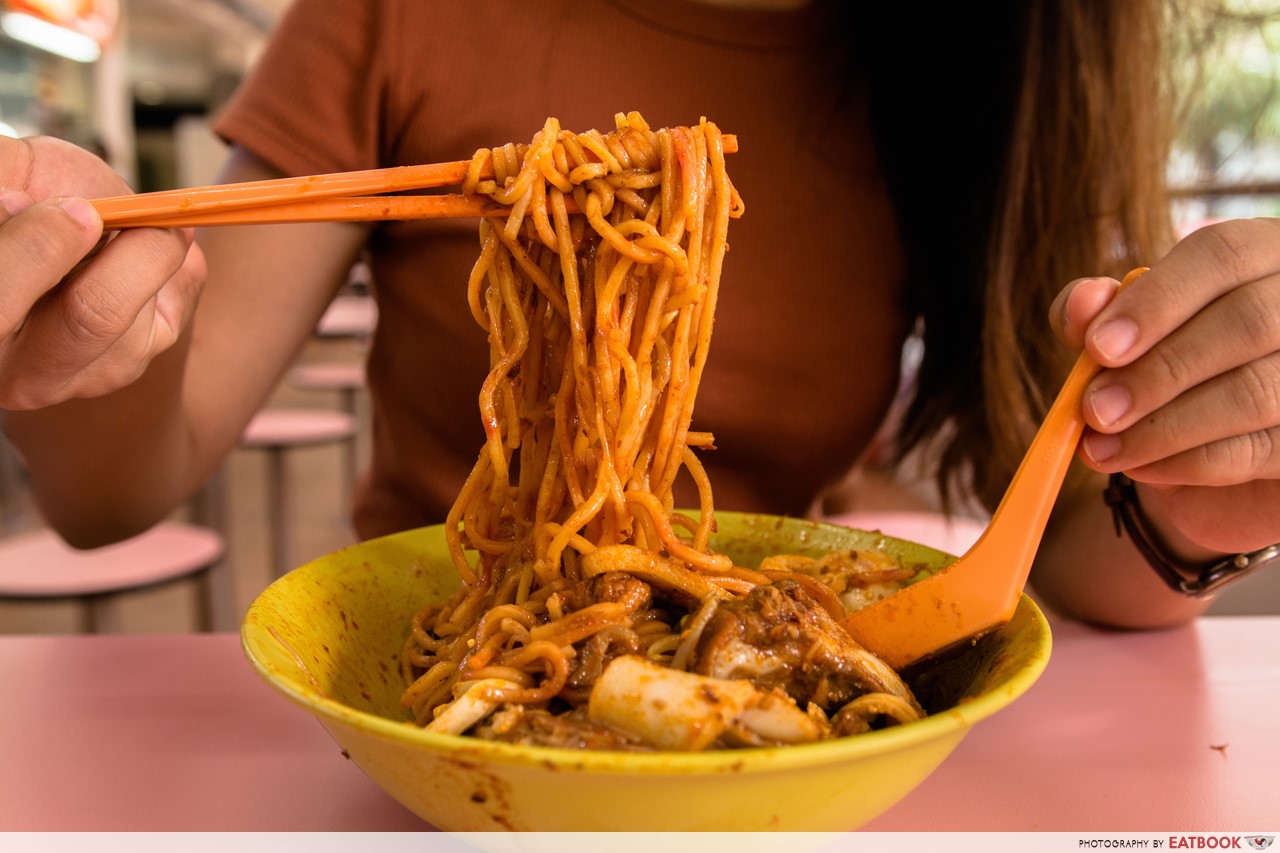 Mix your noodles well because you don't want to eat a blob of chilli paste by itself – suicide in a spicy challenge. I usually choose bee hoon over yellow mee, but when it comes to dry tossed noodles, yellow mee complements the flavour of sauces and pastes way better.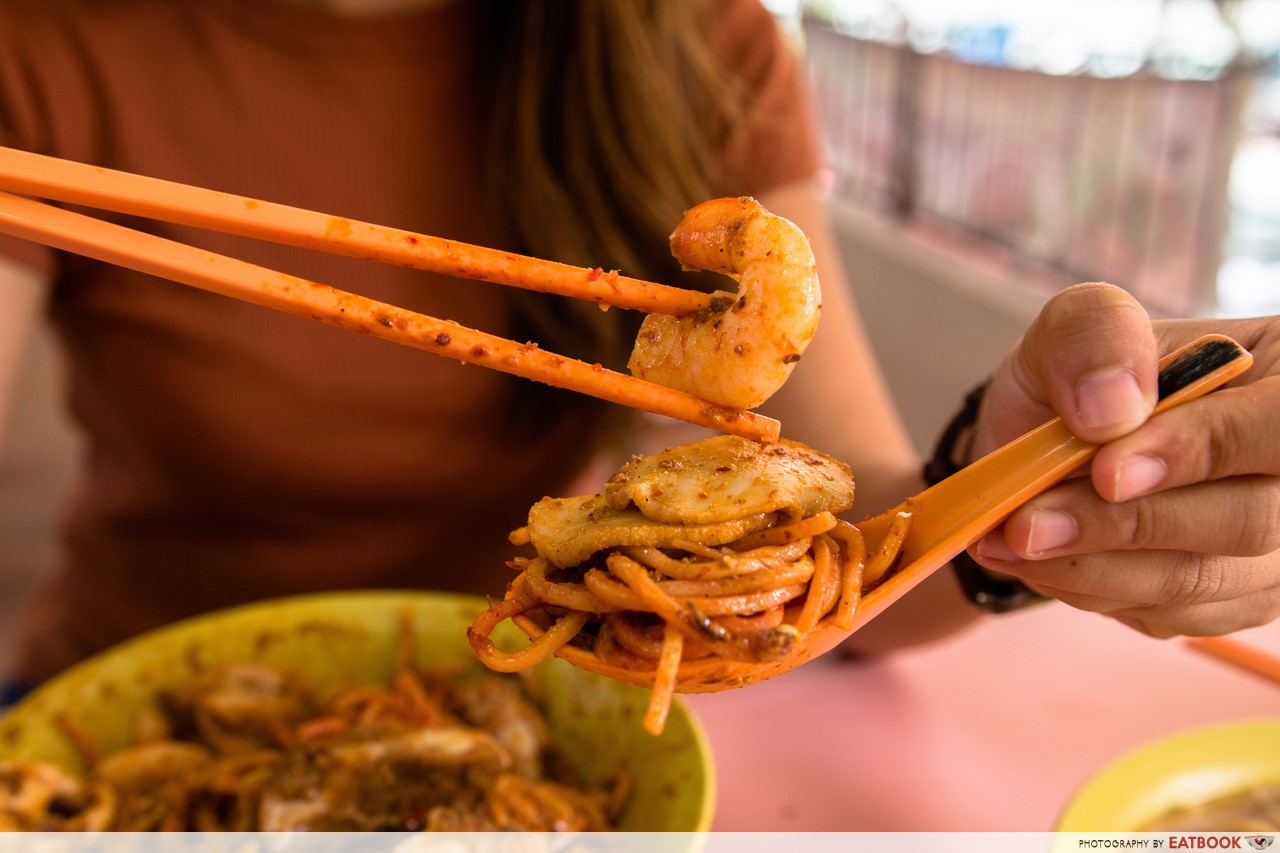 Instead of stabbing my palate with numbing spiciness like Korean fire noodles or ma la hotpot, the chilli paste had a multi-layered flavour. Savoury and spicy with a hint of prawn paste, it tasted like a hybrid of curry and the sambal you'd add to laksa broth.
It wasn't spicy to the point that I had to gulp litres of water, but the spiciness did wake me up. I can take super spicy food, so if you are not that into spicy food, this should be quite a challenge. But don't worry, it comes with a small bowl of prawn mee soup to help tame the burn.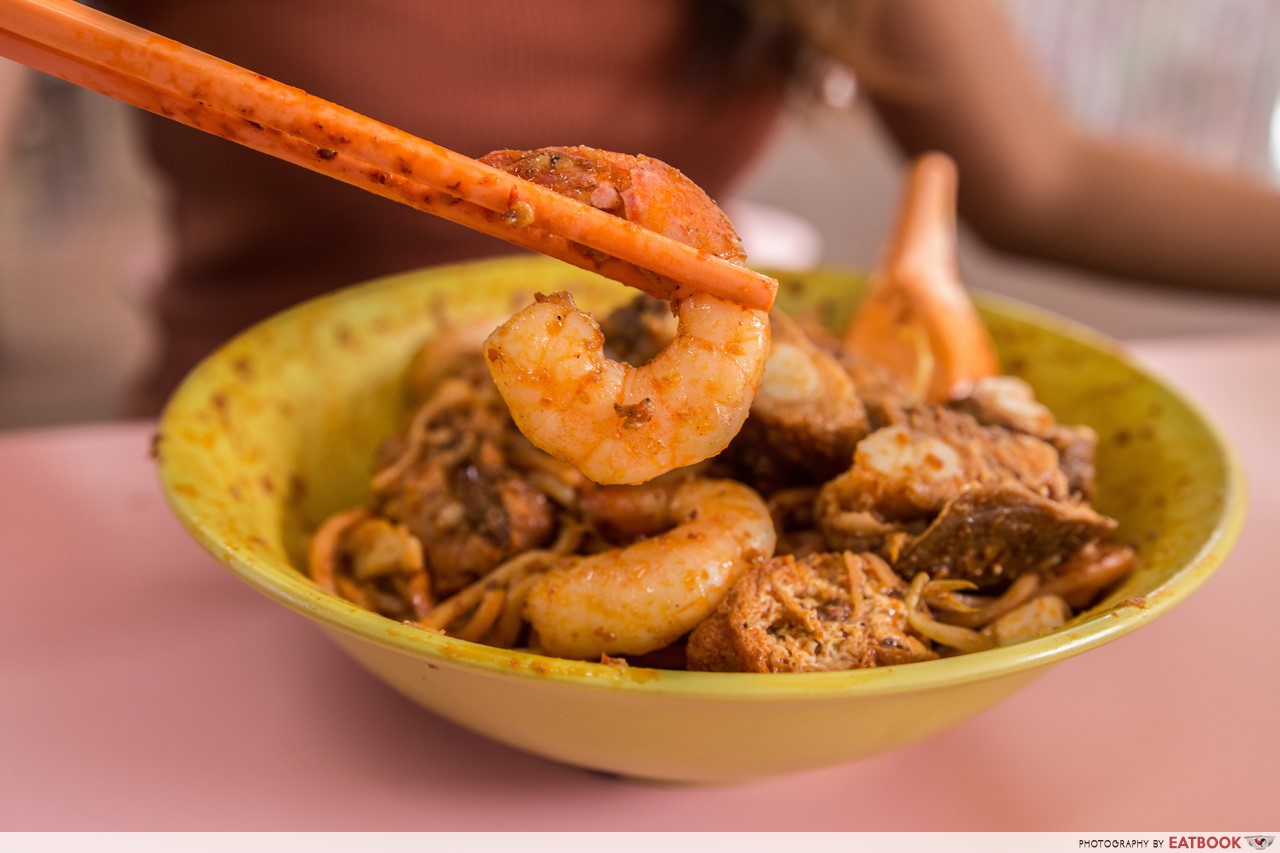 My favourite ingredients from the riot of ingredients would be the prawns. Slathered with Chung Cheng's signature chilli, the prawns tasted like sambal prawns I would order from a nasi padang stall. While they weren't as big as the ones you'd find at Sumo Big Prawn, these are equally tasty. And you know it's fresh when it has a slight crunch when you bite into it and tastes sweet in its natural flavour.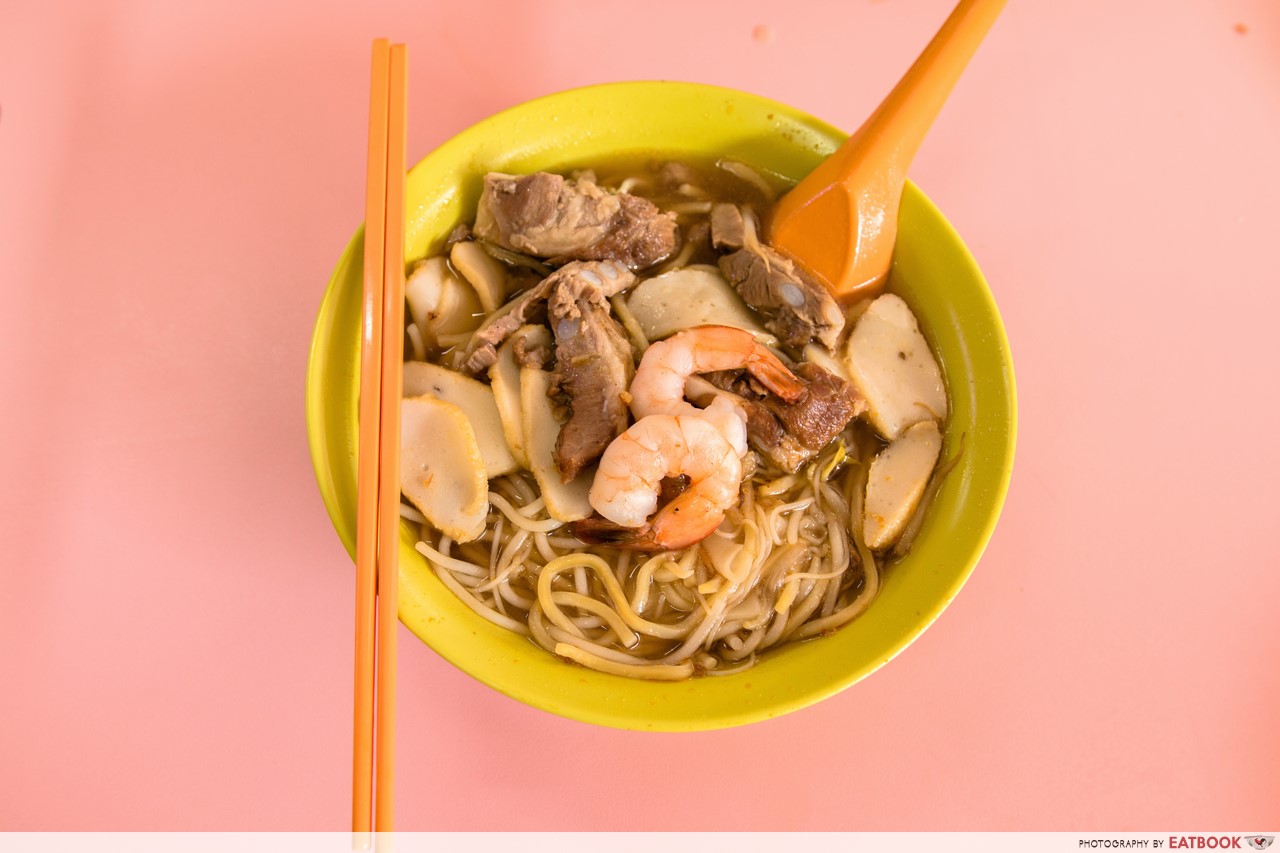 After putting my taste buds through all that chilli, it's time for something more soothing – Pork Rib Prawn Mee Soup. We got a mix of yellow mee and thick bee hoon along with prawns, pork ribs and fish cake.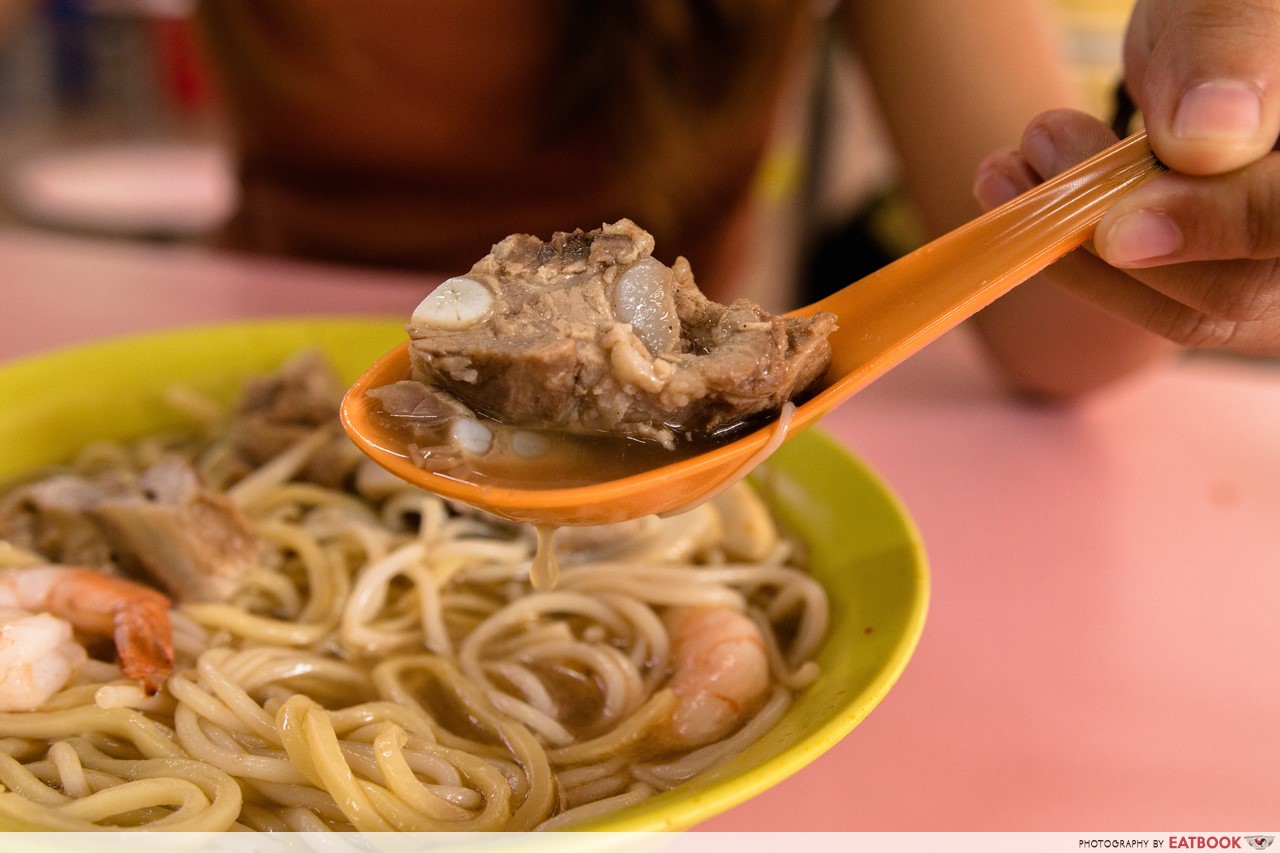 This soup tasted a little different from typical prawn mee broths. It was light yet loaded with the sweetness of prawn, umami of pork rib and a light herbal aftertaste. I was never a fan of herbal soup but this was so addictive I couldn't help finishing it.
Ambience at Chung Cheng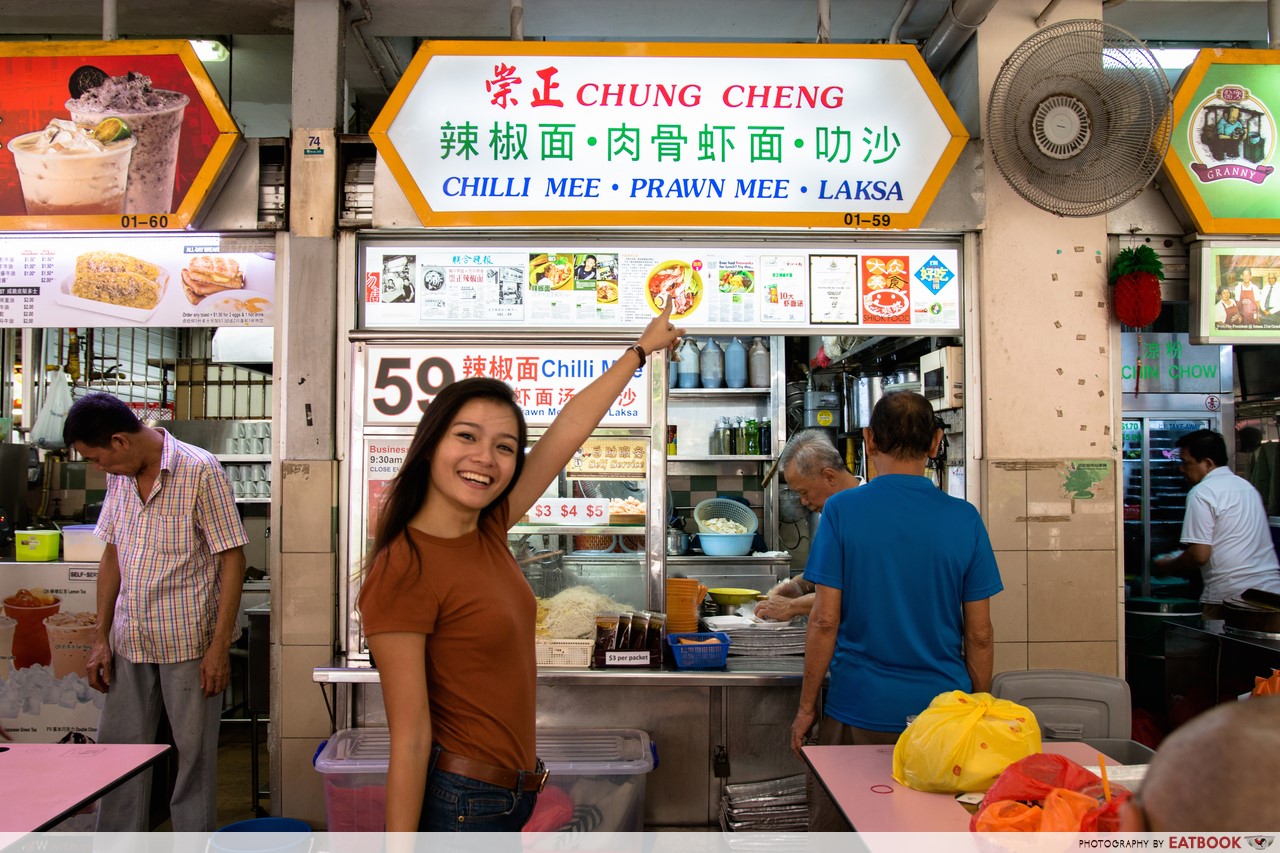 Located at Golden Mile Food Centre, Chung Cheng is really easy to find. The only problem is you'll be feeling the heat not just on your tongue. But there's a reason why it's located right beside a drinks stall, so get yourself a teh peng to cool down.
If you want to try making your own, grab a flavour packet home for $3! You don't have to be a Masterchef to make a bowl of Michelin Guide-worthy chilli mee at home. Just cook and toss your noodles and ingredients in this sauce. Lazy home cooks can even use this instead of MSG-laden powder to prepare maggie mee.
The verdict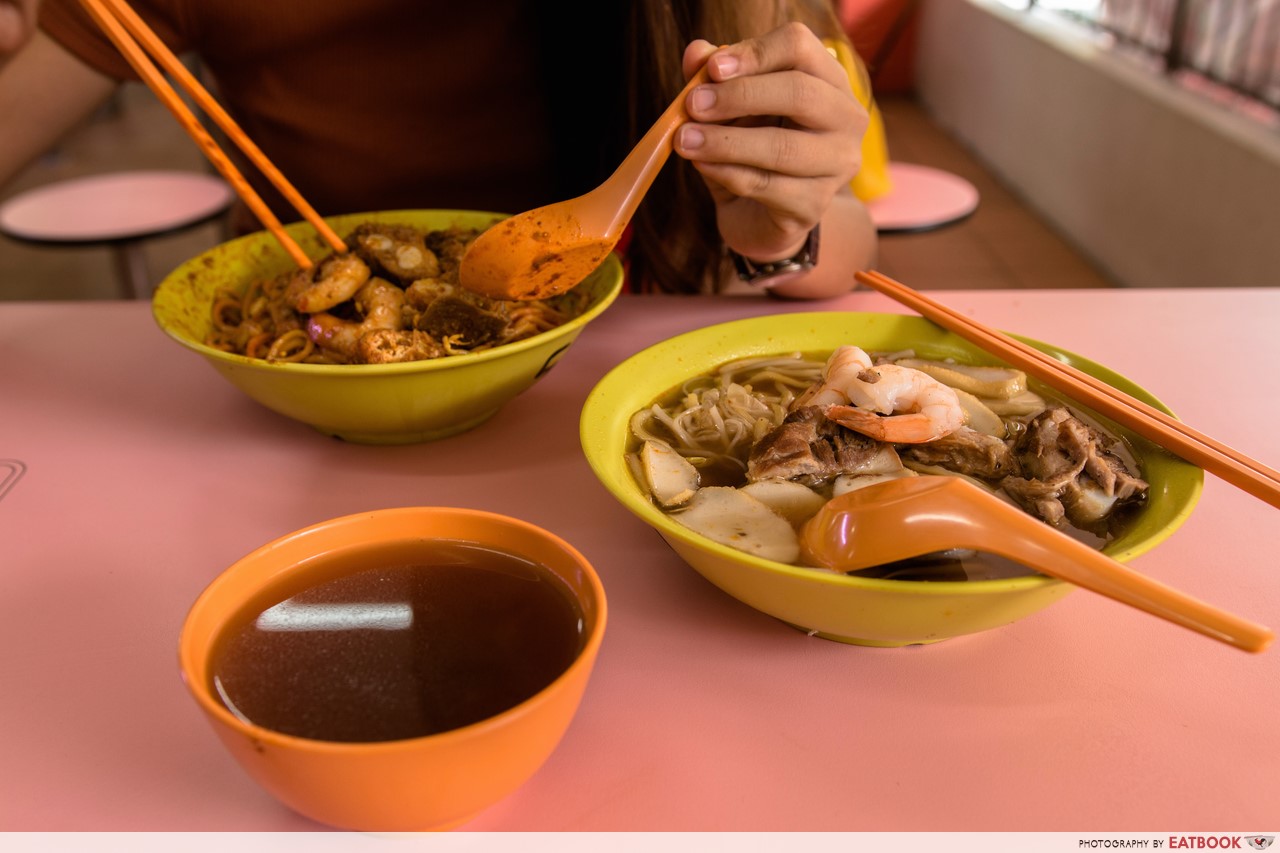 For those who love chilli, Chung Cheng is worth a try. At $3 a bowl, you get plenty of ingredients and a super shiok chilli sauce that cannot be found anywhere else in Singapore. Plus, with other awesome food like lava baguettes at Golden Mile Food Centre, there really is no harm and lots of good done to your tummy by coming down.
Summary
Pros
– Affordable
– Unique dish
Cons
– Not much variety
– No air-condition
Recommended Dishes: Chilli Mee ($5)
Operating Hours:
Wednesday to Monday 9:30am to 8:30pm
Address: 505 Beach Road, #01-59, Golden Mile Food Centre, Singapore 199583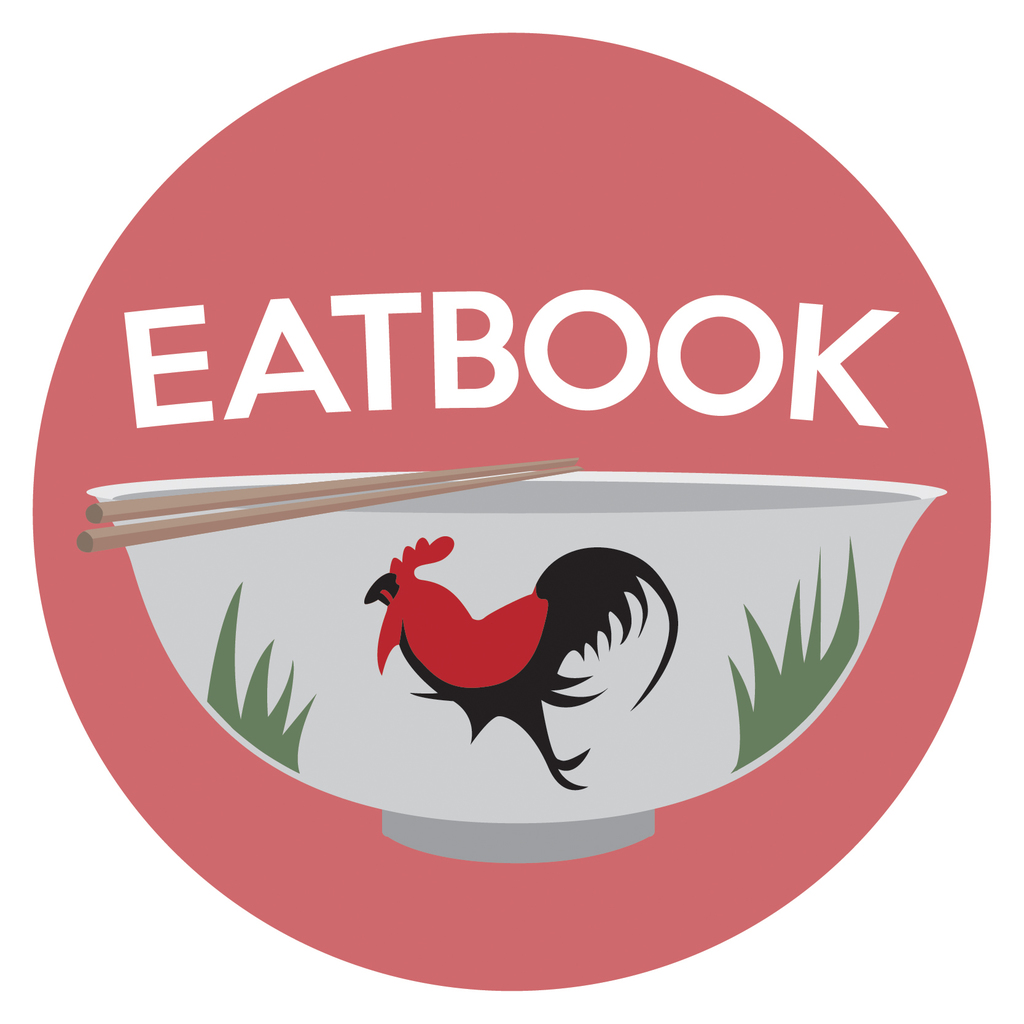 Drop us your email so you won't miss the latest news.