---
Clementi 448 Food Centre near Clementi MRT Station
---
Found in between The Clementi Mall and 321 Clementi is Clementi 448 Food Centre. This place is easily accessible as it is just a five-minute walk away from Clementi MRT Station and Clementi Bus Interchange. It is easy to spot this food centre as it always has a huge crowd. With a good number of stalls serving a variety of cheap food, a trip down to Clementi 448 Food Centre will definitely leave you with no regrets.
---
1. Boon Kee Wanton Noodle
---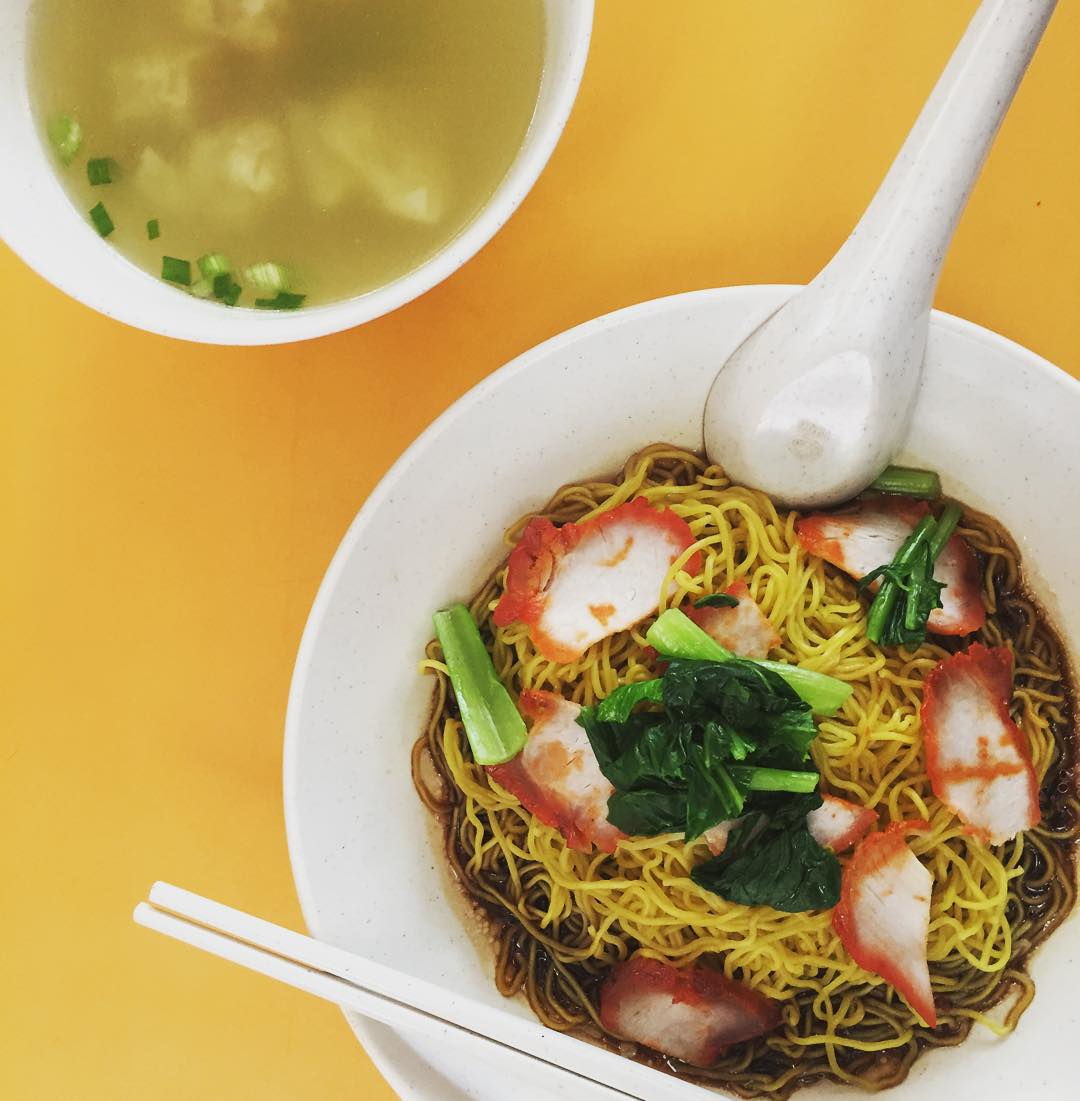 Image credit: @jjrraamm
Boon Kee Wanton Noodle is an immensely popular stall that got me queueing up for 15 minutes to try their Wanton Mee ($3). Just like any regular wonton mee, this dish comes with slices of char siew, deep fried wonton, vegetables, and a bowl of wonton soup at the side. The dark sauce that is mixed together with the springy noodles has a taste leaning towards the sweeter side. Although the char siew is dry and has no charred edges, it is flavourful enough to make up for its flaws. The wontons are filled with an ample amount of meat unlike some other wonton noodle stalls that offer more skin than filling in their dumplings. The 15 minutes spent on queueing was definitely worth it.
Unit number: #01-40
Opening hours: Mon-Sat 6:30am to 4pm
---
2. Fong's Dee Curry Puff
---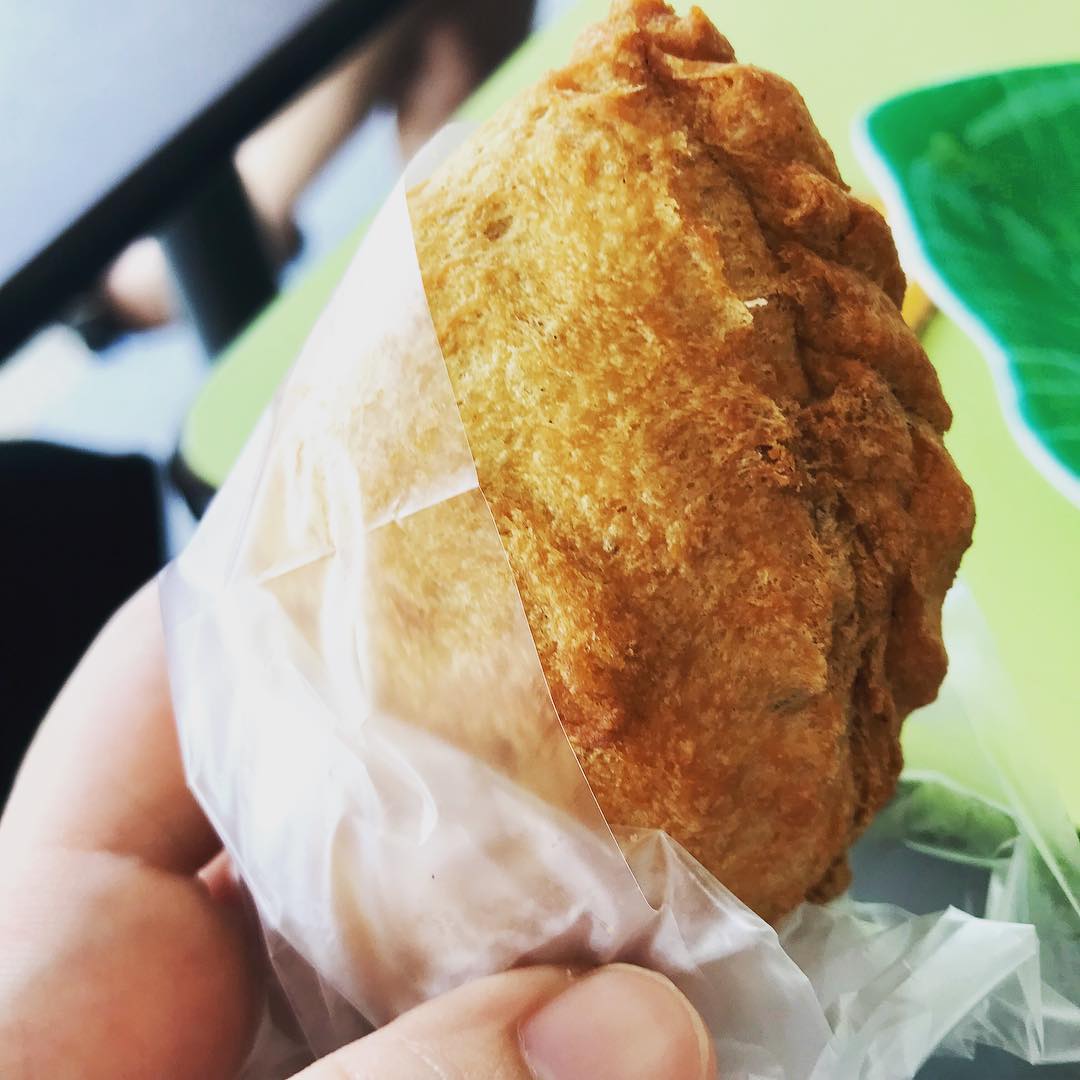 Image credit: @livinglikeanangela
Fong's Dee Curry Puff is a stall my grandmother often buys Curry Puffs ($1.10 each) from. I remember eating three at one go and this stall immediately became my go-to for curry puffs. Though the curry puff is small in size, it manages to house a whole lot of filling. The inside is moist, containing potatoes, chicken, egg, and curry leaves. The crust is thick but that's not much of a problem as flavours continuously burst in your mouth as you savour the curry puff. In terms of spiciness, it is suitable even for those who are not that good at eating spicy food. Make your way down as early as possible as this delicious snack tends to get sold out pretty early!

Unit number: #01-31
Opening hours: Daily 6am to 6pm, or until everything is sold out.
---
3. Soon Lee Porridge
---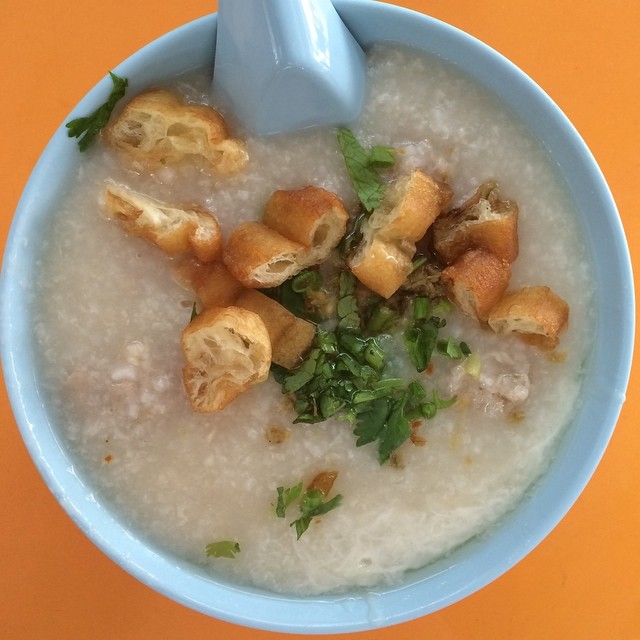 Image credit: @bulaianbryan
Porridge is a dish I usually eat for breakfast. But when it comes to Soon Lee Porridge, I am more than willing to eat it at any time of the day. At an affordable price of $2.80, I ordered their Pork Porridge. It was smooth and soothing to the throat, just like how I like my porridge to be. The pork slices were both tender and flavourful. And of course, a good bowl of porridge needs some you tiao. The you tiao at Soon Lee Porridge is soft and goes well with the flavour and thickness of the porridge.
Unit number: #01-50
Opening hours: Mon-Sat 6am to 5pm
Website
---
4. Kee Hock
---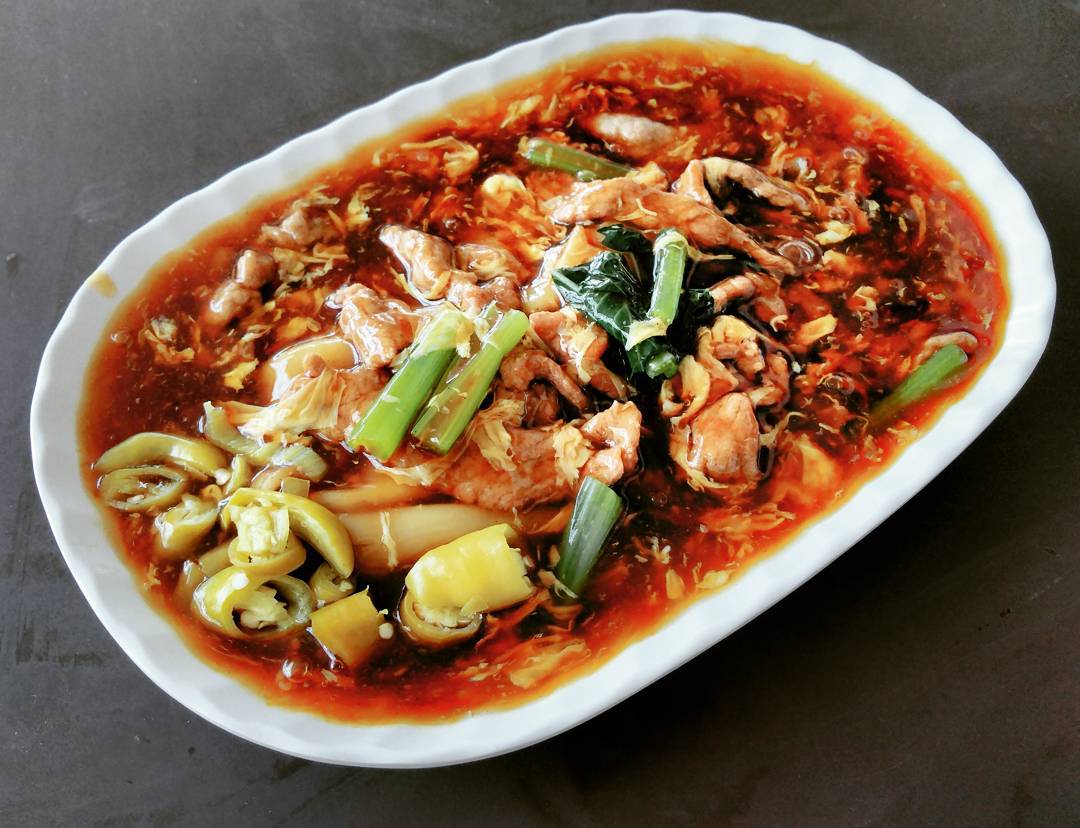 Image credit: @mosmos88
Those who have been following my articles might have noticed that I am not a fan of beef. However, an exception is made when it comes to beef hor fun. There was a period of time when I went crazy for beef hor fun and Kee Hock was not let off the hook. Their Beef Hor Fun ($4.50) has a strong wok hei that makes me want to wipe out the entire plate. The chewy beef slices and slippery hor fun are coated in a thick and flavourful gravy.
Unit number: #01-43
Opening hours: Fri-Mon 11am to 8:30pm
---
5. Song Fish Soup
---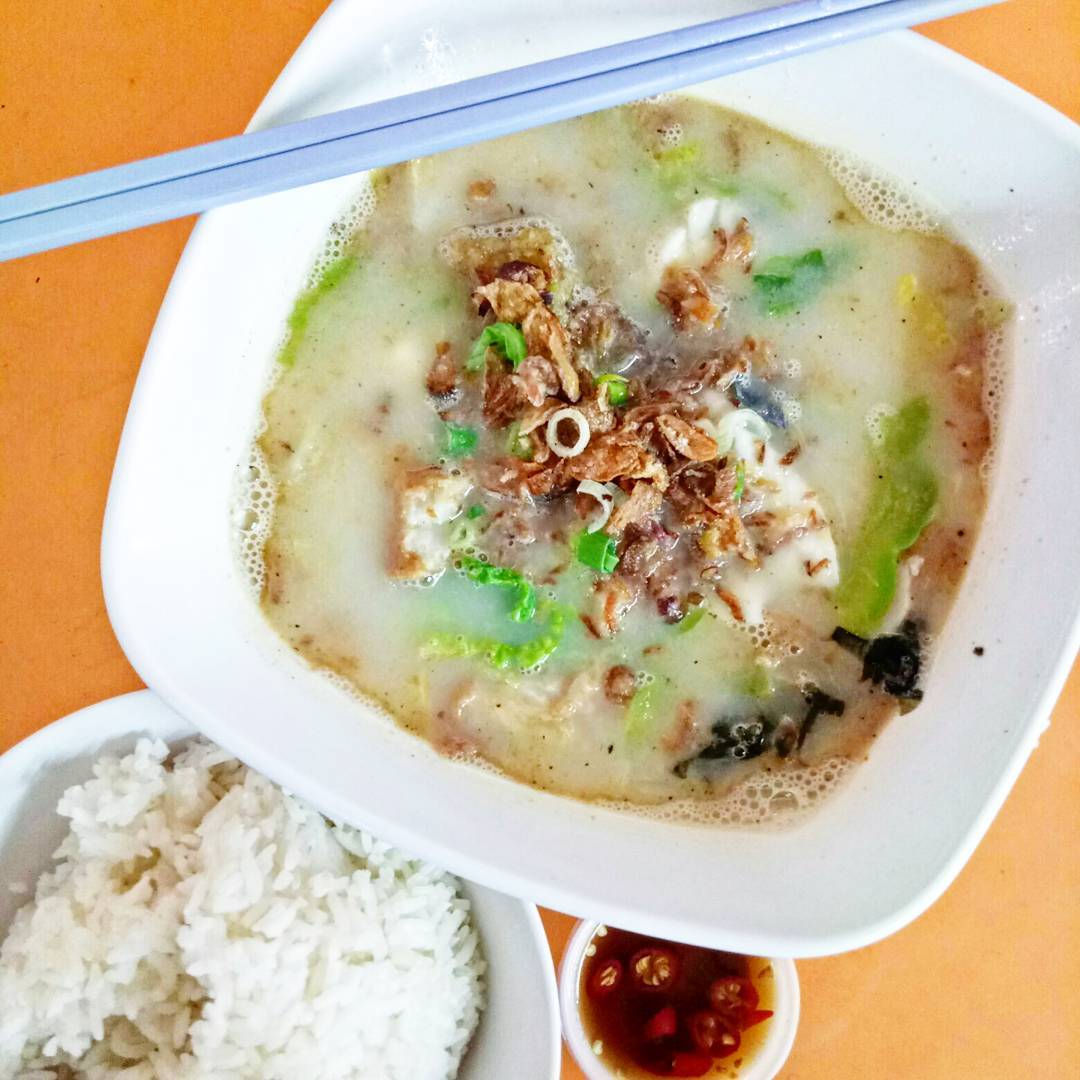 Image credit: @muttonbelly
I've never been a fan of fish soup, but the one at Song Fish Soup is a game changer. Their Sliced Fish Soup ($4) is absolutely flavourful and milk is added into it to give it a further boost in flavour. The stall owners are really generous with the vegetables and fresh sliced fish that are cooked just right.
Unit number: #01-38
Opening hours: Wed-Mon 10am to 8:30pm
---
6. Pondok Abang
---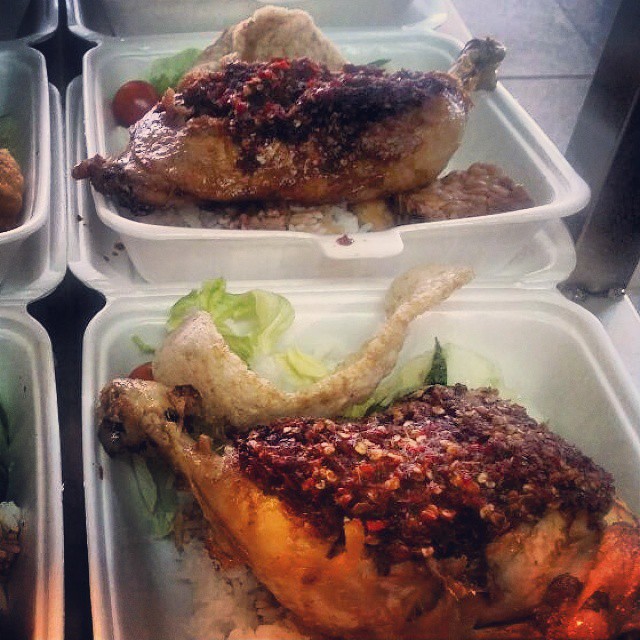 Image credit: @pondokabang
Pondok Abang is more than just a stall selling halal food at Clementi 448 Food Centre. They provide other services such as wedding catering and packed meals. What's stunning about their Ayam Penyet ($5) is the juicy and tender chicken drumstick that's gigantic enough to cover the rice. It was so well-marinated that I did not leave a single bit of meat untouched. On the side, you'll find lettuce, cherry tomatoes, fried tofu, cucumber slices, a piece of fish cracker, and chilli.
Unit number: #01-03
Opening hours: Daily 10am to 8:30pm
Tel: 6265 8300
Website
---
7. Yong Fa Hainanese Curry Rice & Curry Fish Head
---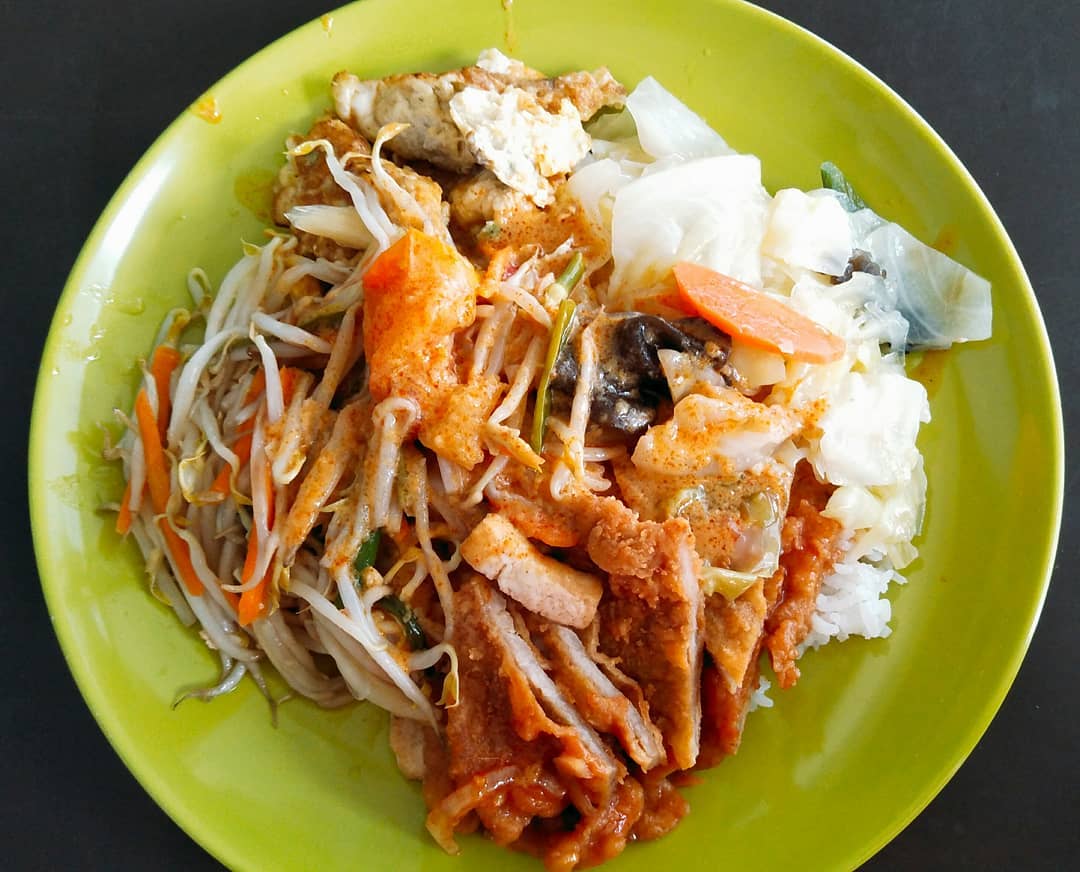 Image credit: @skhaitae
Like most places, the price of the curry rice at Yong Fa Hainanese Curry Rice depends on what ingredients you pick. A typical plate of Curry Rice with pork cutlet and cabbage sets you back $3. What is special about this stall is that you get to choose between chicken and fish curry. The pork cutlet may be a tad tough but it is well-marinated. The curry is not too spicy so no worries about having to down many cups of water afterwards.
For more cheap and good curry rice stalls in Singapore, check out our list of famous curry rice spots!
Unit number: #01-23
Opening hours: Daily 4pm till sold out
---
8. Snow Mount Char Kway Teow
---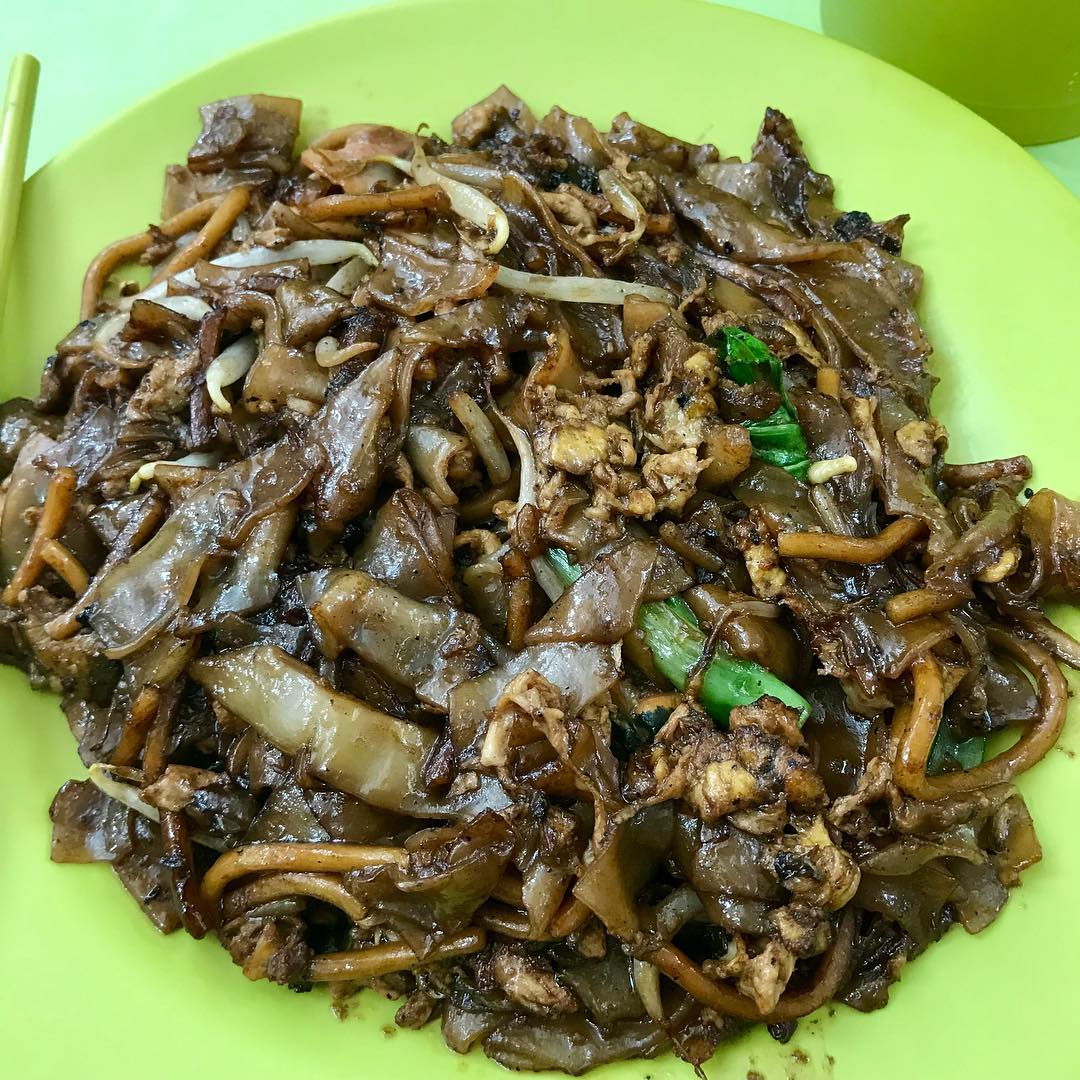 Image credit: @livinglikeanangela
For those who dislike their char kway teow being spammed with dark soya sauce, Snow Mount Char Kway Teow is the stall for you. The stall owners add in a precise amount of dark soya sauce to give their plate of Char Kway Teow ($3.50) flavour, but not to the point where it becomes extra salty. A generous amount of lup cheong, hum, fishcakes, vegetables, and eggs are then stir fried together with the kway teow to complete the dish. What's lacking is the "char" that creates wok hei, but this dish is still delicious enough to satisfy.
Unit number: #01-17
Opening hours: Daily 10am to 8:30pm
---
9. Fried Carrot Cake
---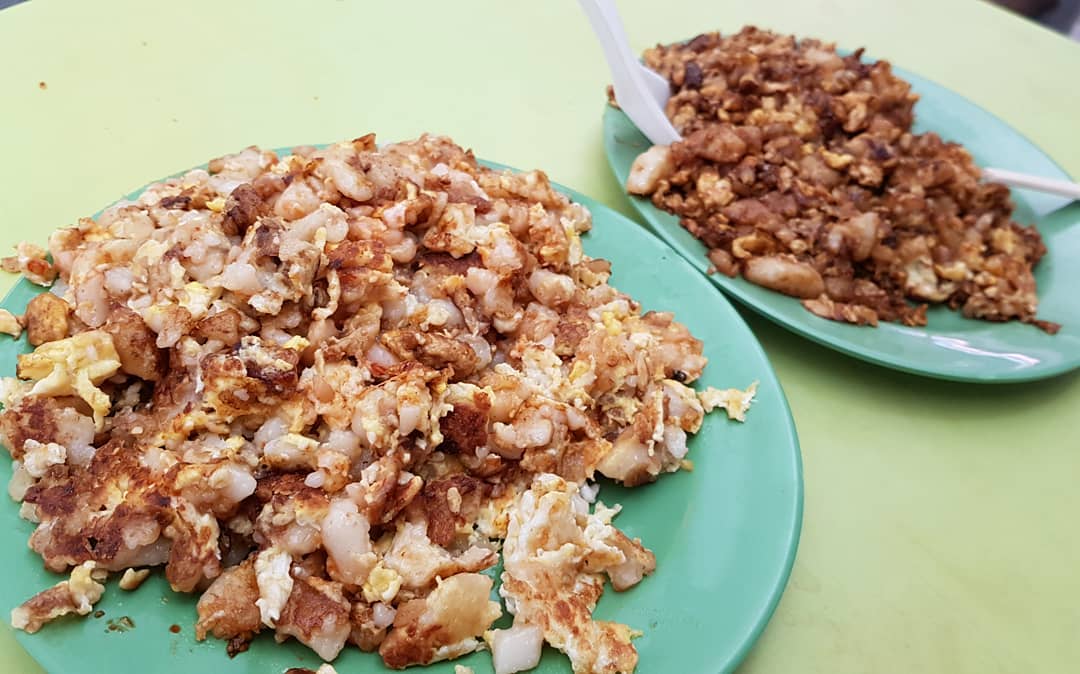 Image credit: @missychernie
Out of the few carrot cake stalls stationed at Clementi 448 Food Centre, Fried Carrot Cake is the stall that garners the longest queue. Just like its stall name, the carrot cakes sold there are simple, yet pleasing to the taste buds. Both the white and black carrot cakes are sold at $2.50 per plate. The former has a crispy exterior but a soft interior, and you can taste the chye poh that is stir fried with it. The latter has a mushy texture from the dark sweet sauce added into it. Taste-wise, it is a little too sweet for me to taste the wok hei.
Unit number: #01-45
Opening hours: Tue-Sun 7am till sold out
---
Head down to Clementi 448 Food Centre!
---
If you find yourself on the left end of the East-West Line, remember to mark Clementi as one of your pit stops! Test your patience as the nine stalls recommended tend to attract long queues. For more affordable and satisfying food places to try out in Clementi, check out our review on Natsu, a customisable tempura don kiosk, and our list of Clementi hawker gems that are both cheap and good. 
Address: 448 Clementi Avenue 3, Singapore 120448
Nearest MRT Station: Clementi (EW23)
---
Feature image adapted from Instagram user @mosmos88's post.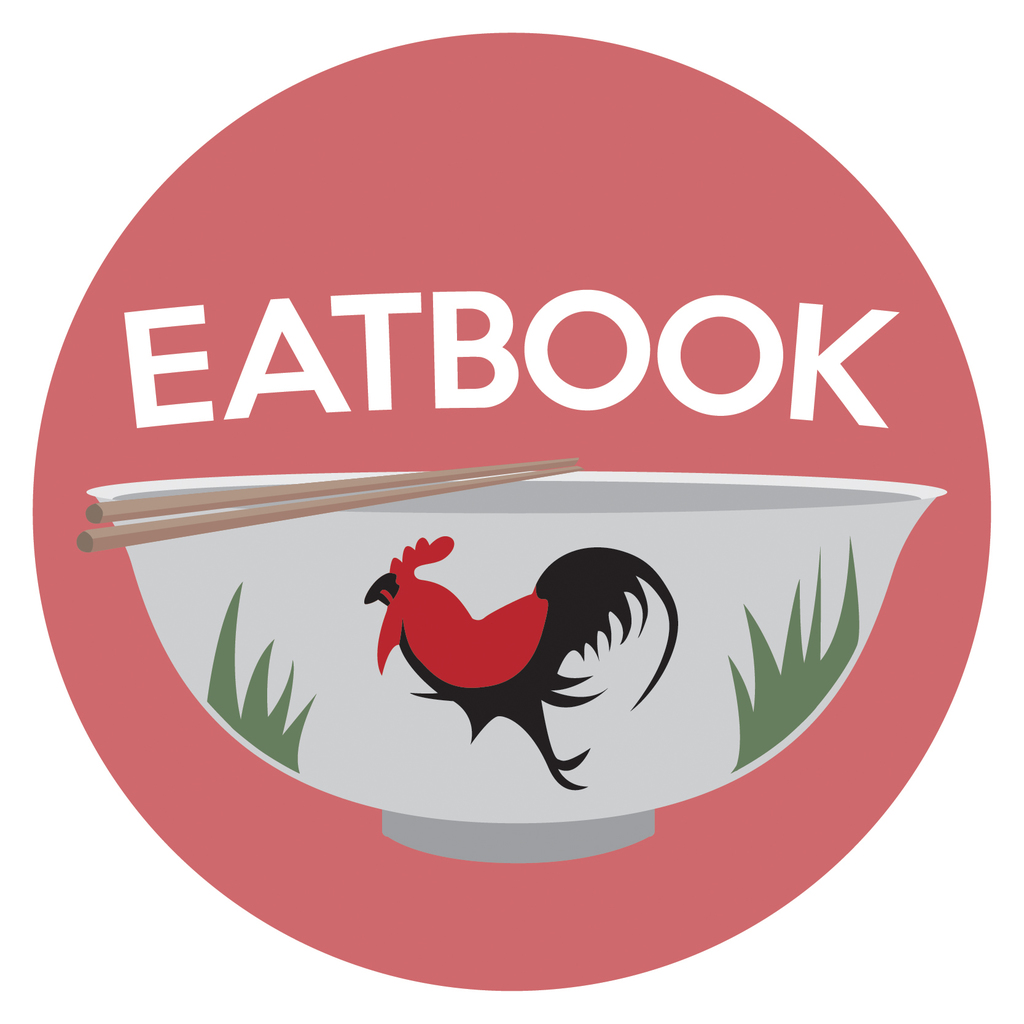 Drop us your email so you won't miss the latest news.