Basque burnt cheesecakes promotion at Coffee Bean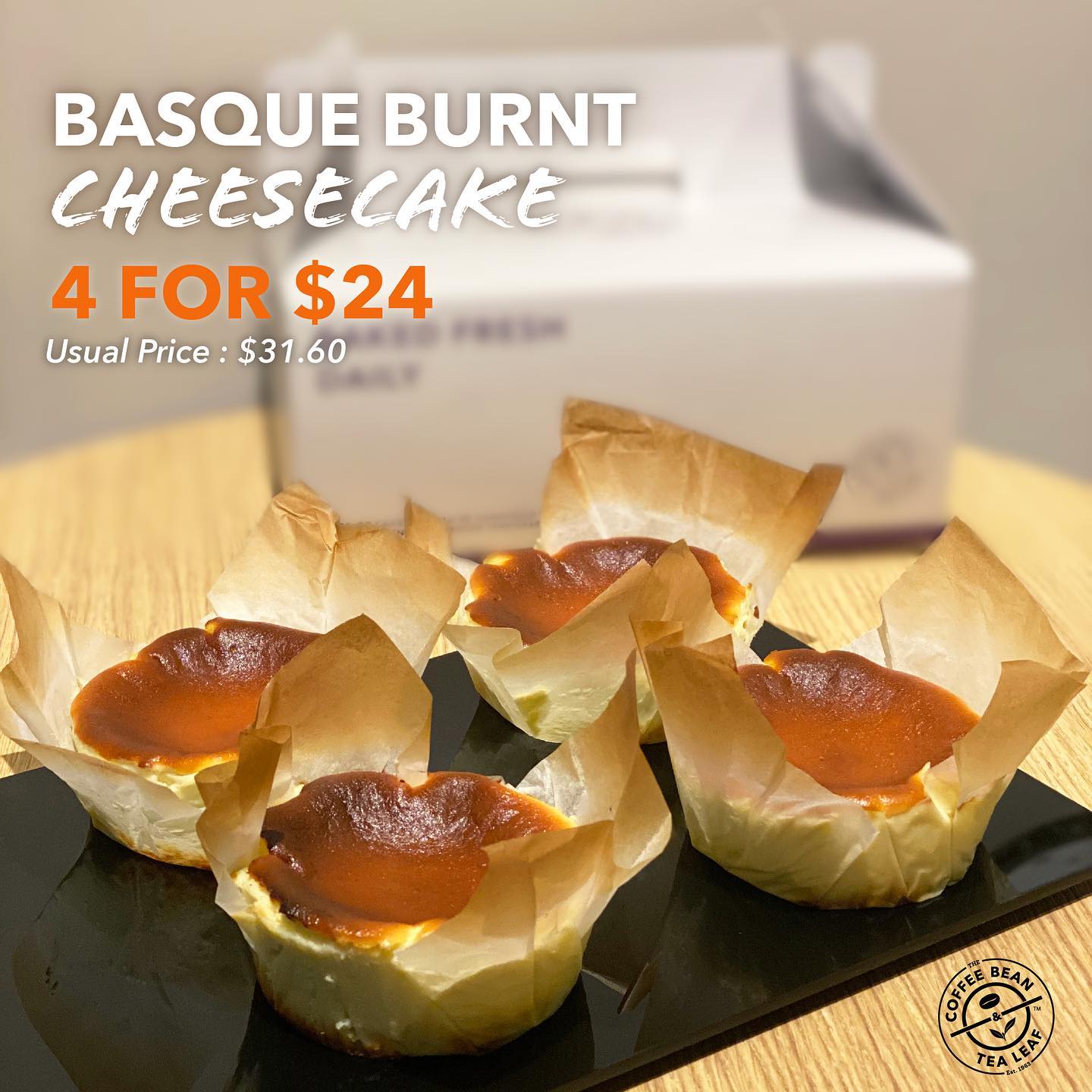 Image credit: The Coffee Bean & Tea Leaf
The Coffee Bean & Tea Leaf recently added individually-portioned Basque Burnt Cheesecake to their menu, and have launched a new promotion offering four for just $24! 
Their mini portion of this trendy dessert is made with a base of their classic New York cheesecake and a duo of cheeses. It is then baked at a high temperature for a shorter time than regular cheesecakes to give it the signature oozy, creamy centre, cracked edges and a slightly burnt, caramelised top. Made with copious amounts of cream cheese, the Basque burnt cheesecake is truly an indulgent treat.
7 Burnt Cheesecake For An Oozy, Flowy Basque Cheesecake Experience
Compared to its usual price of $31.60, that means you get to enjoy almost 25% savings! This deal will only be available in-stores for a limited time, while stocks last.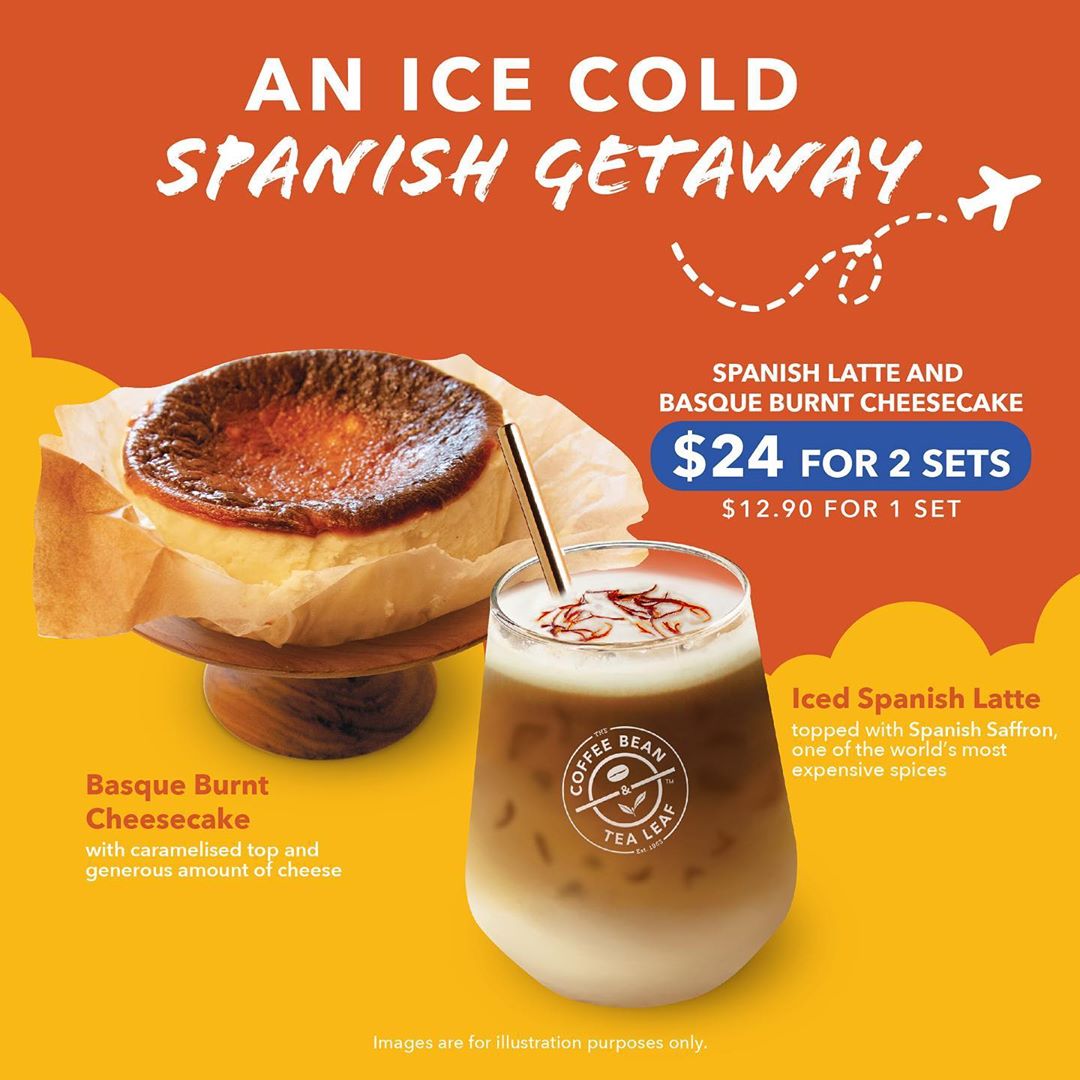 Image credit: The Coffee Bean & Tea Leaf
Opt for Coffee Bean's Spanish Getaway Set at $12.90, which gets you a mini Basque burnt cheesecake paired with their new iced Spanish latte. This latte, handcrafted with Coffee Bean's signature espresso shot and condensed milk, is garnished with one of the world's most expensive spices – saffron. The rare spice adds a slightly smokey and floral fragrance to the cuppa. What's more, you can also bring a friend along to enjoy an even better deal of $24 for two sets. This promotion will be available in-stores and on Grab Food and Deliveroo while stocks last.
Beverly Hills Cheesecake Review: Famous Cheesecake Factory's Desserts At City Hall
If you prefer to make your own Basque burnt cheesecake at home, check out our tutorial to bake this jiggly, molten IG favourite with just eight ingredients.
For more decadent cheesecakes, check out our review on Beverly Hills Cheesecake as well as Kiroi Freshly Baked Cheesecake. 
Kiroi Freshly Baked Cheesecake Review: Made-To-Order Japanese Cheesecake At Queensway
Featured image credit: Coffee Bean Singapore and @jianzhongthegreat