Japanese cheesecake at Kiroi Freshly Baked Cheesecake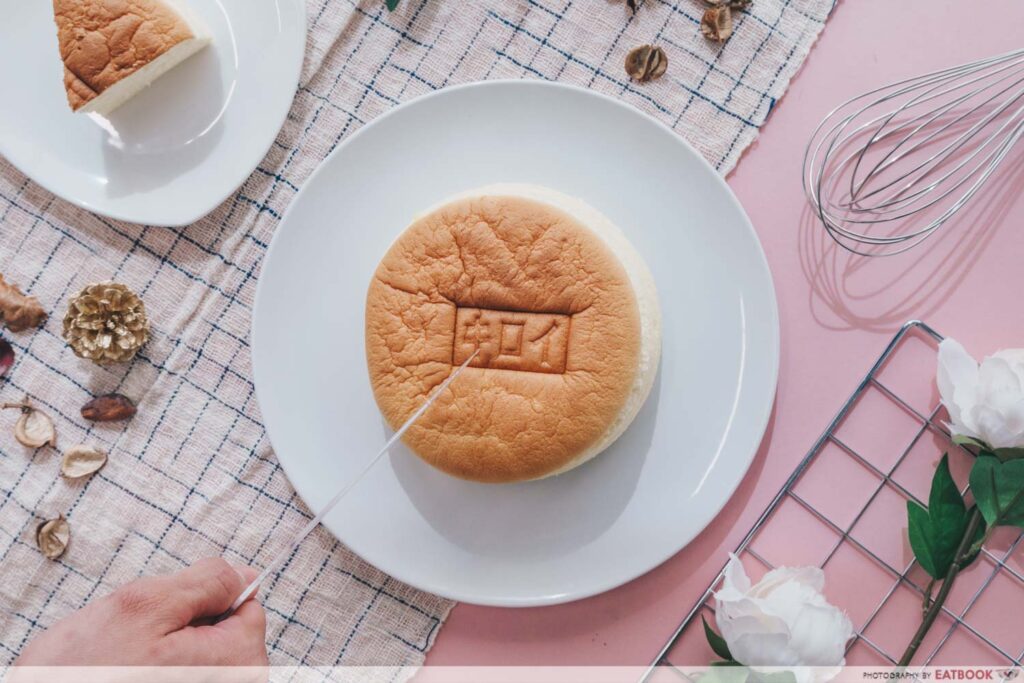 Small-scale HDB bakeries are fading out fast. These days, bakeshops tend to compete with each other on who can bake the fastest and in the most cost-effective way. Going against this movement is Kiroi Freshly Baked Cheesecake, which has been quietly churning out Japanese souffle cheesecakes at the foot of an HDB block in Alexandra Village.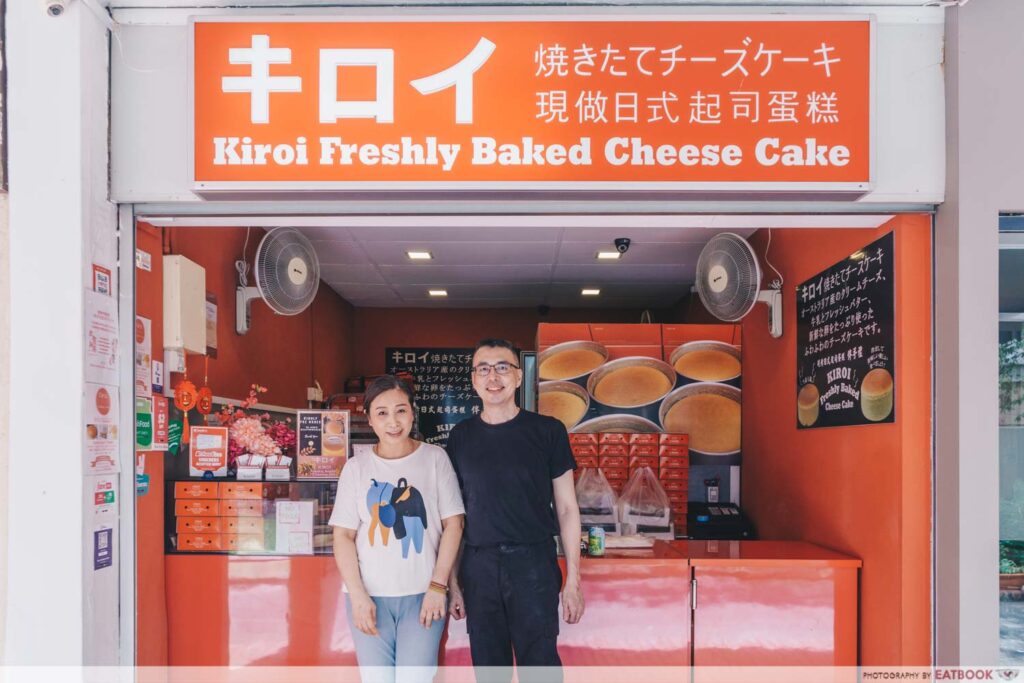 The store is helmed by former property agents, Donald and Joanne. At the time, due to the nature of their jobs, the middle-aged husband-and-wife duo could not find much time for themselves. Thanks to Joanne's love for eating cheesecake, and also their need for more free time in the evenings, they became cheesecake bakers.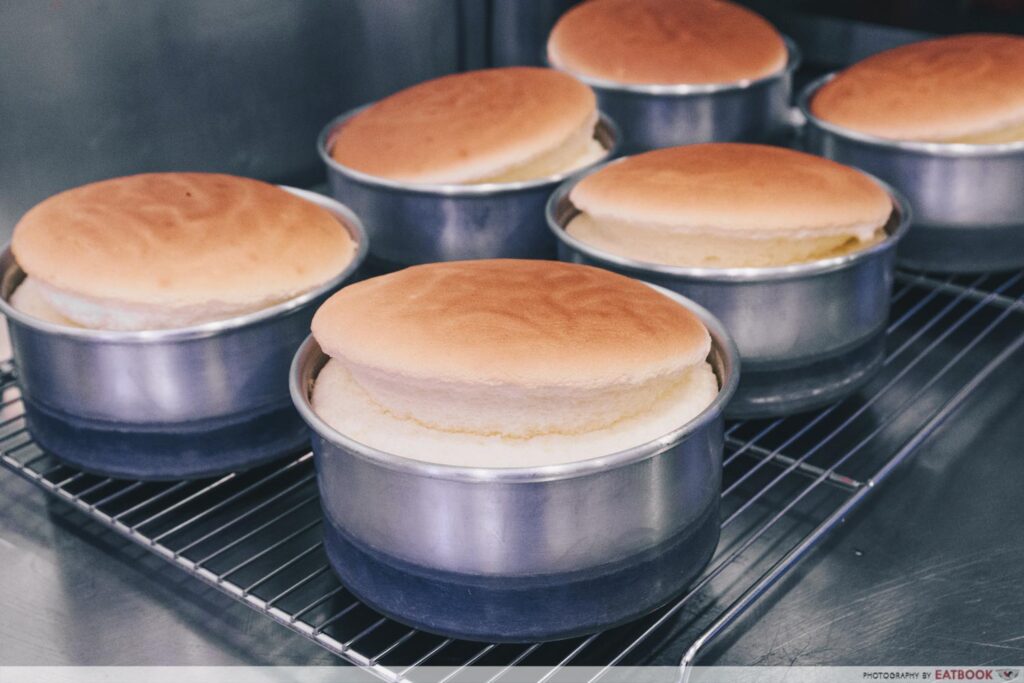 The little bakeshop operates on a bake-to-order system. They bake six cheesecake at any given time, and customers can collect them fresh on the spot during designated time slots. Any unsold cheesecakes will then be available for walk-in customers. I visited without making a reservation but was lucky enough to snag the last piece.  
Food at Kiroi Freshly Baked Cheesecake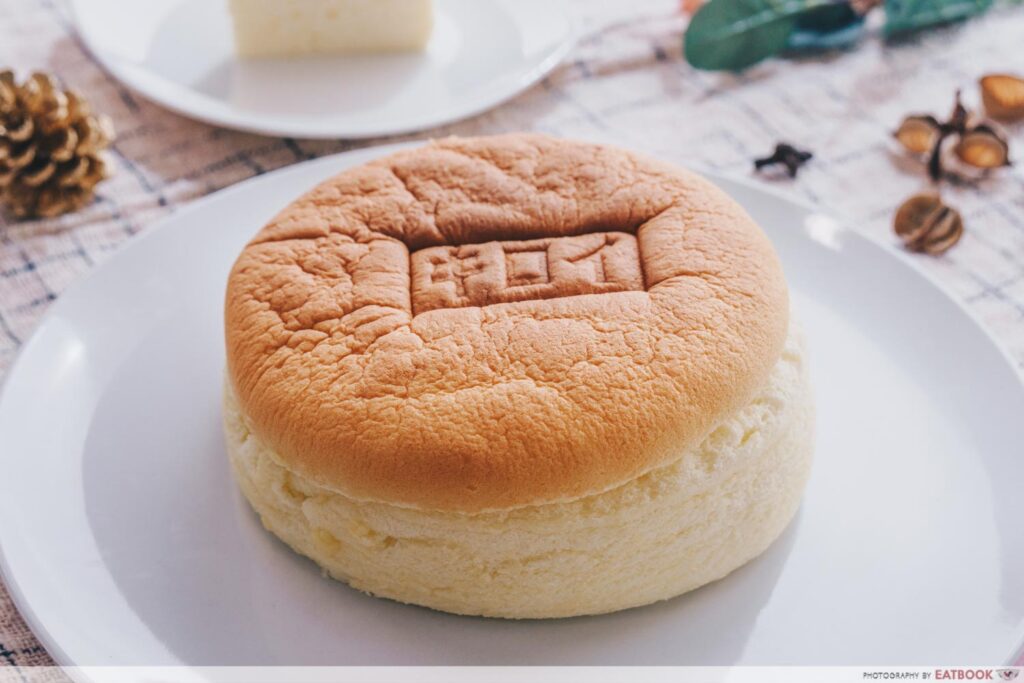 Each cake costs $8 and is six-inch in diameter. This should be enough for eight people, or six if everyone is feeling hungry. Original, durian, mocha, and pandan are the four flavours available, with the original flavour being the most popular. 
Baking a cheesecake requires a certain level of finesse, as well as a keen eye to detail. The former property agents did not have any formal culinary training before their cake venture. Instead, Donald and Joanne learned directly from a Japanese baker and have since put efforts into perfecting their craft.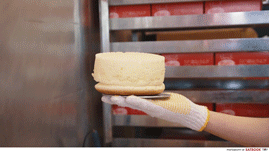 We managed to get a peek of the cake when it was fresh out of the oven. Removing them from the mould is a delicate process, and Donald cleanly swipes each one out with a deft touch. He checks for the doneness by giving them a jiggle, and I have to admit that watching the cake bounce on its own was quite an interesting sight. 
Olivia Restaurant & Lounge Review: New Must-Try Suckling Pork Belly And Burnt Cheesecake At Keong Saik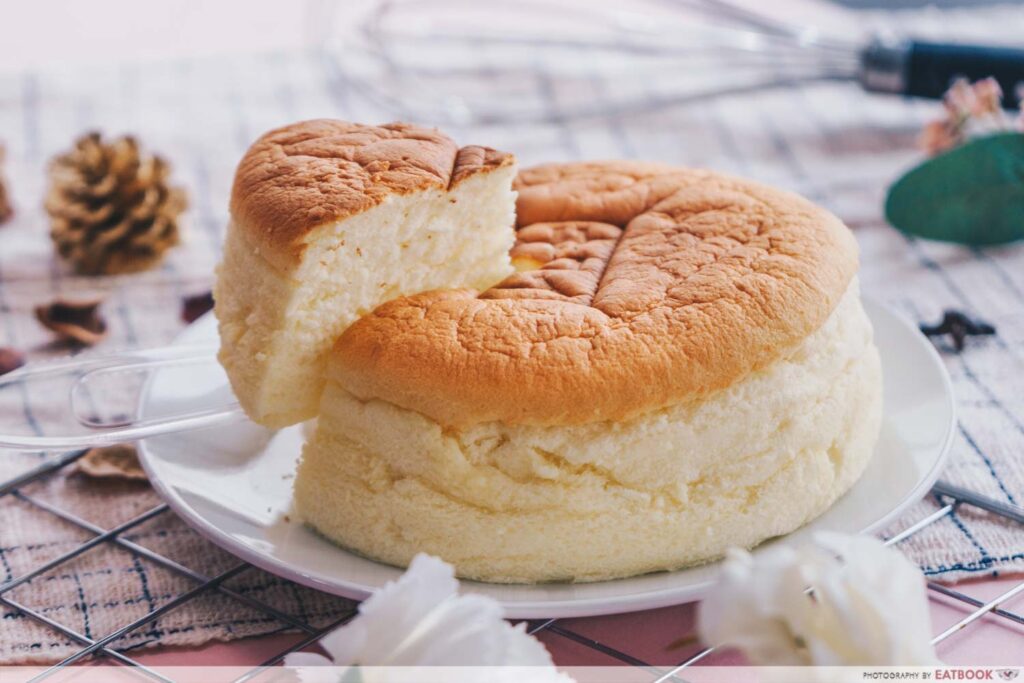 The two-tone cake has its top part slightly caramelised to a pleasant golden-brown colour. Not only does that give the cake an attractive appearance, but it also provides another layer of flavour.

The insides were pillowy soft but not too airy. It wasn't overly light like a chiffon cake but it did maintain a certain level of bounciness that gave a velvety smooth mouthfeel. I also appreciated how it wasn't too crumbly, which would have otherwise made for quite an unpleasant experience cleaning up.  
In terms of taste, the cheesecake was mild in flavour. It came with a light touch of cream and was of the right sweetness level for me. There's also a nice bit of egginess that reminded me of a mild custard. However, a few of my colleagues who tried it thought that it was too light tasting.
The cheesecake does not come with any preservatives, and Jane tells me that they can only last for 12 hours when kept at room temperature. If you're looking to keep them even longer, the cheesecakes can also be popped in the fridge. They taste slightly different when chilled, rocking a slightly firmer texture. It still packs a bit of sponginess, albeit lesser.
The verdict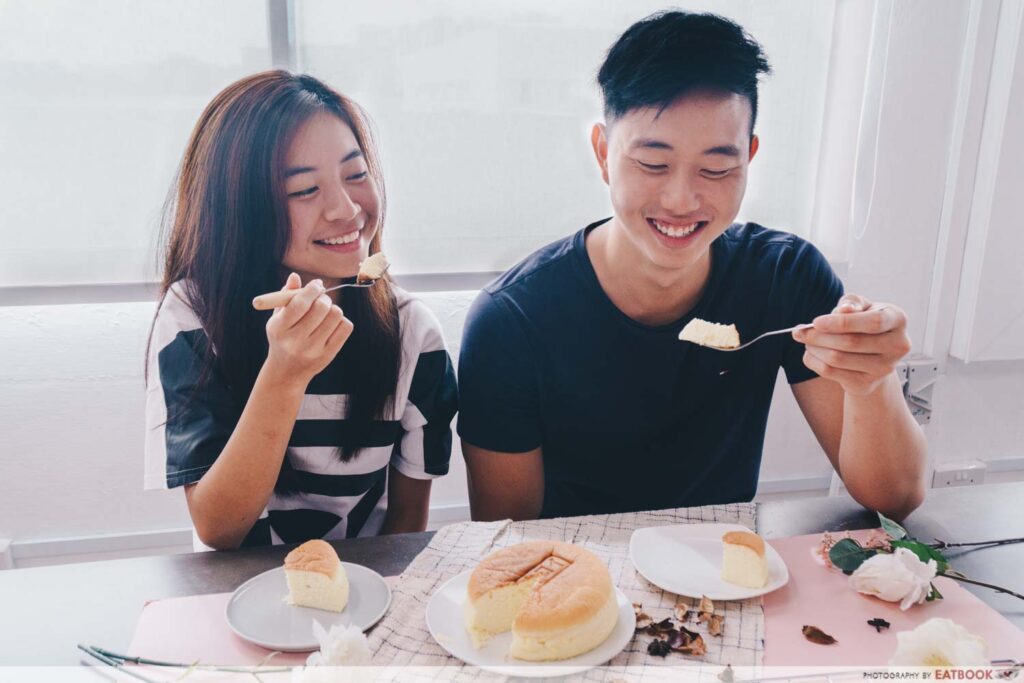 During my short time with Donald and Joanne, I observed their keen attention to detail, knowledge in baking, and most importantly steadfast passion for their craft. Everything was made with precision, and these artisan bakers take their cheesecakes very seriously. 
One gripe I have about the cakes is its accessibility. They can only be picked up from their outlet at Bukit Merah, and must be ordered in advance if you want to guarantee a piece. However, its affordable price and addictive pillowy texture should be more than enough to keep the crowds coming in. 
If you're around the area, be sure to check out the giant fried platter at Project Penyek and also the handmade muffins from AJ Delights that are just across the street! 
AJ Delights Review: Freshly Baked Apple Streusel And Green Tea Muffins at Alexandra Village Food Centre
Address: Blk 123 Bukit Merah Lane 1, #01-118, Singapore 150123
Opening hours: Tue-Sun 10am to 6:30pm
Tel: 9845 9845
Website
Kiroir Freshly Baked Cheesecake is not a halal-certified eatery
Photos taken by Huang Xiao.
This is an independent review by Eatbook.sg.
Summary
Pros
– Affordable artisan cheesecake
– Pillowy soft texture 
Cons
– Need to order in advance
– Flavours might be mild for some
Recommended dishes: Cheesecake ($8)
Opening hours: Tue-Sun 10am to 6:30pm
Address: Blk 123 Bukit Merah Lane 1, #01-118, Singapore 150123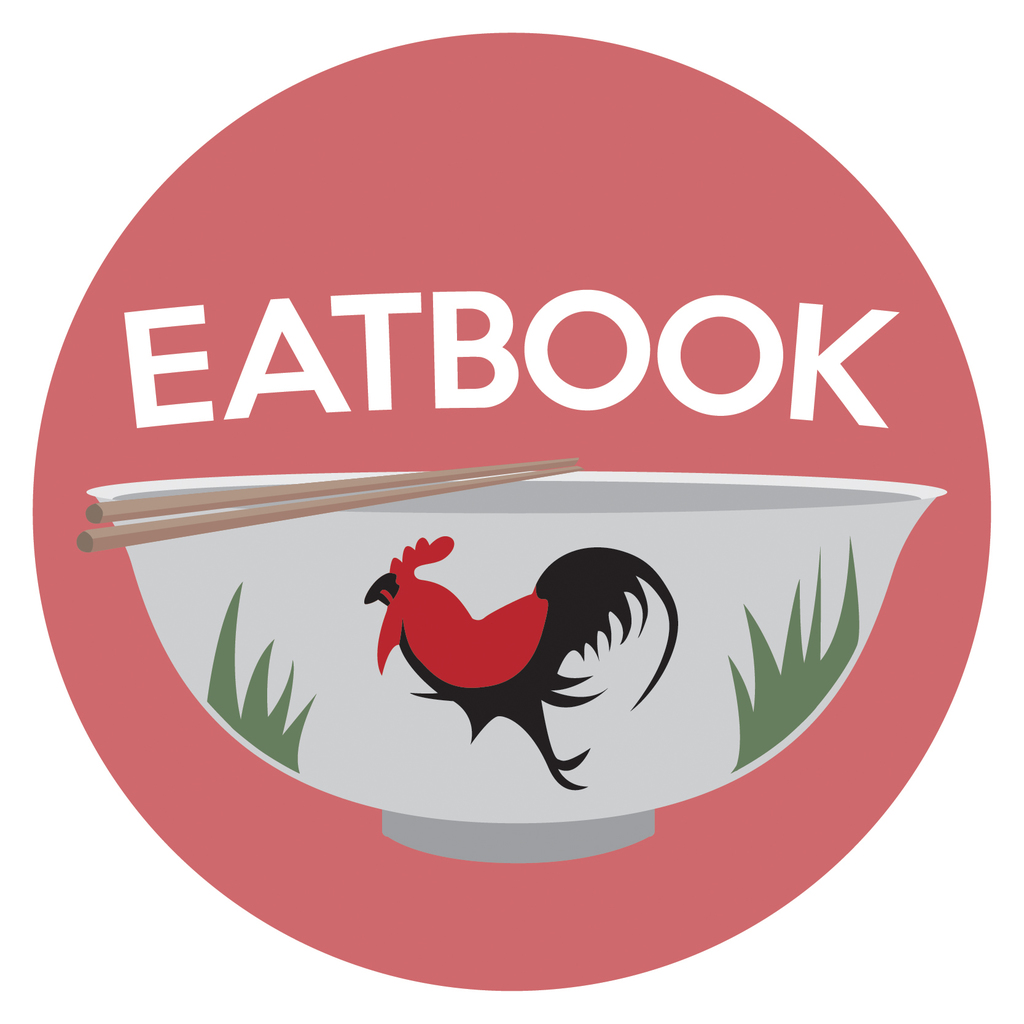 Drop us your email so you won't miss the latest news.