---
Coffee delivery for WFH
---
Dining-in may be back on the cards, but WFH is still going to be the default working option for many of us. Treat yourself to a good cuppa joe to get through the day with our list of 10 coffee delivery services in Singapore. Get your daily dose of caffeine delivered, whether you prefer whole beans, cold brews, or a regular flat white.
---
1. Mad Roaster
---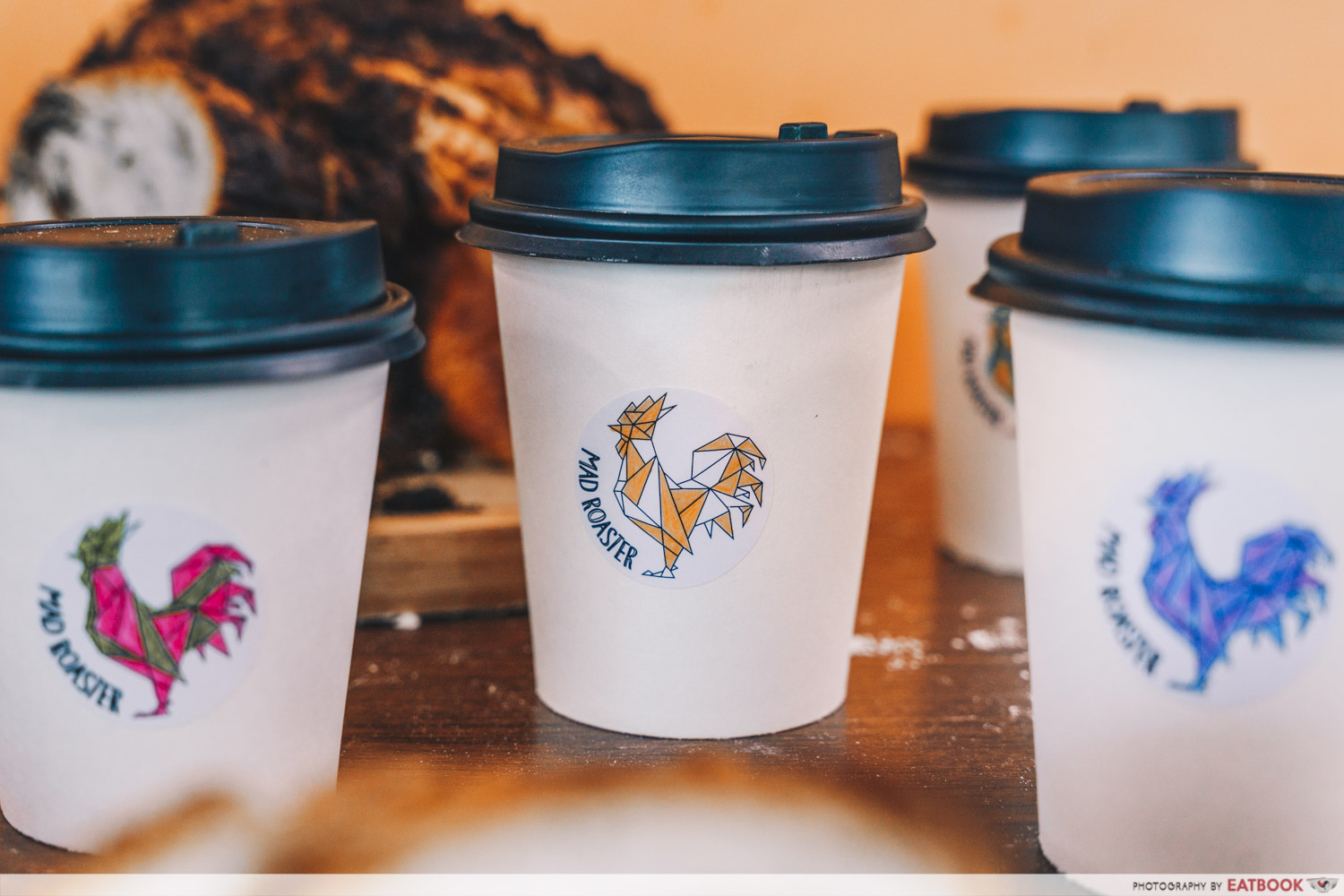 Have coffee for a cause when you order from Mad Roaster. The label on each coffee cup means $0.50 of income to a resettled refugee in Thailand, which goes towards helping them pay for rent, food, and so on. Choose from three available drinks: Black Cold Brew ($4.50), White Cold Brew ($5), and Cereal Milk Cold Brew ($5.50), alongside their signature brioche loaves.
Delivery is charged at $10, although you may pick up your order from their OG branch at Amoy Street Market, or their new location in Joo Chiat. They're also available on GrabFood.
Mad Roaster: Hawker Stall Has Chocolate Babka And Honey Butter Coffee At Amoy Street Food Centre
---
2. Bootstrap Cold Brew Coffee
---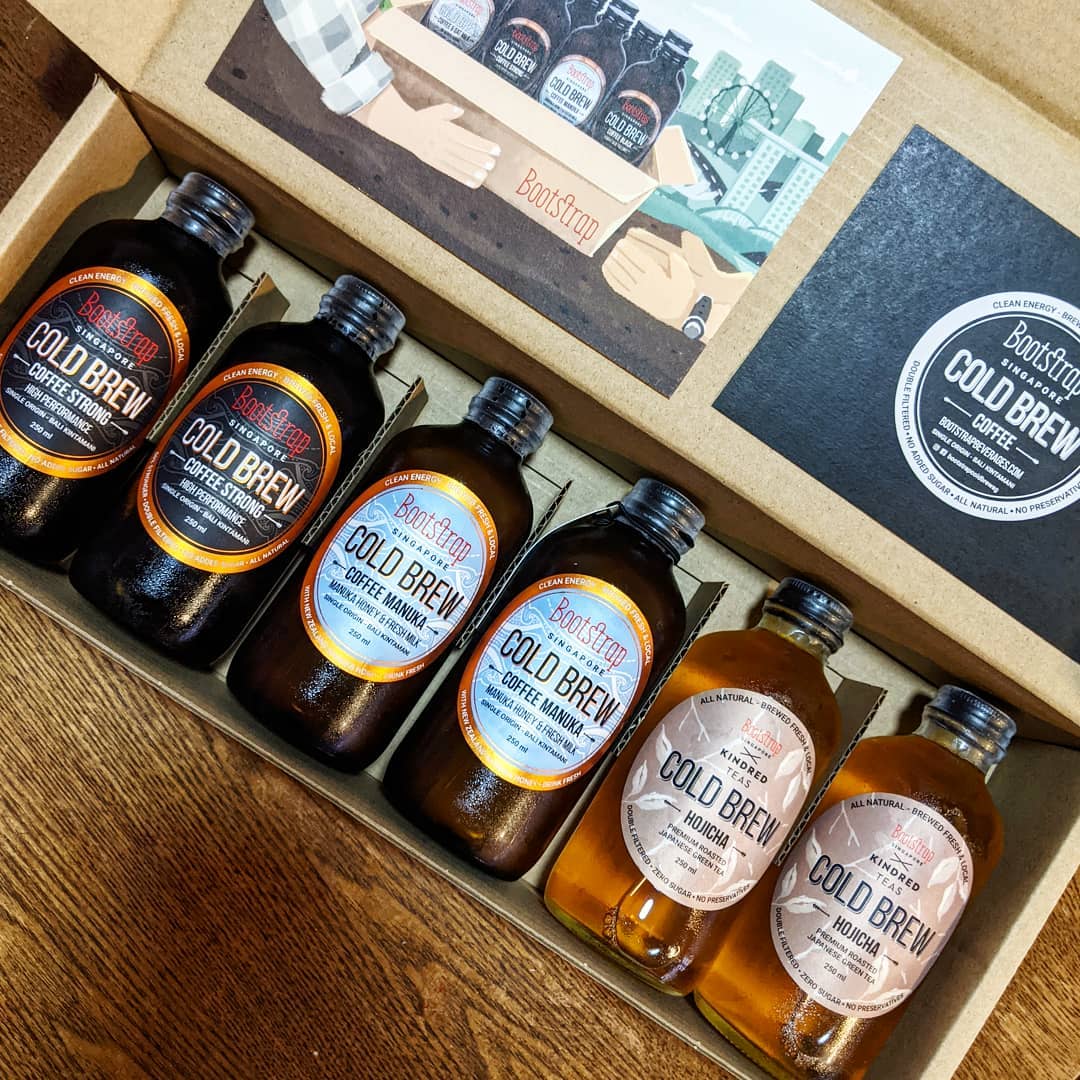 Image credit: @bokettokeeps
Manuka honey, known for its curative properties, features in the Milk & Manuka Honey Cold Brew Coffee (from $31.20 for six bottles) at Bootstrap Cold Brew. This cold brew is one of five cold brew coffees available, which you can mix and match in a subscription service. If you live with a tea lover, they've also got Rooibos Orange Cold Brew Tea, and Hojicha Cold Brew Tea, which you can include in your subscription.
Choose the number of bottles you'd like, and how frequently you'd like your subscription refilled. You can also customise your drink selection. Get free islandwide delivery with no minimum purchase if you order before 21 June! Use the code 'CHEERUP' at checkout to enjoy this promotion.
Order from Bootstrap Cold Brew here!
---
3. Old Hen Coffee
---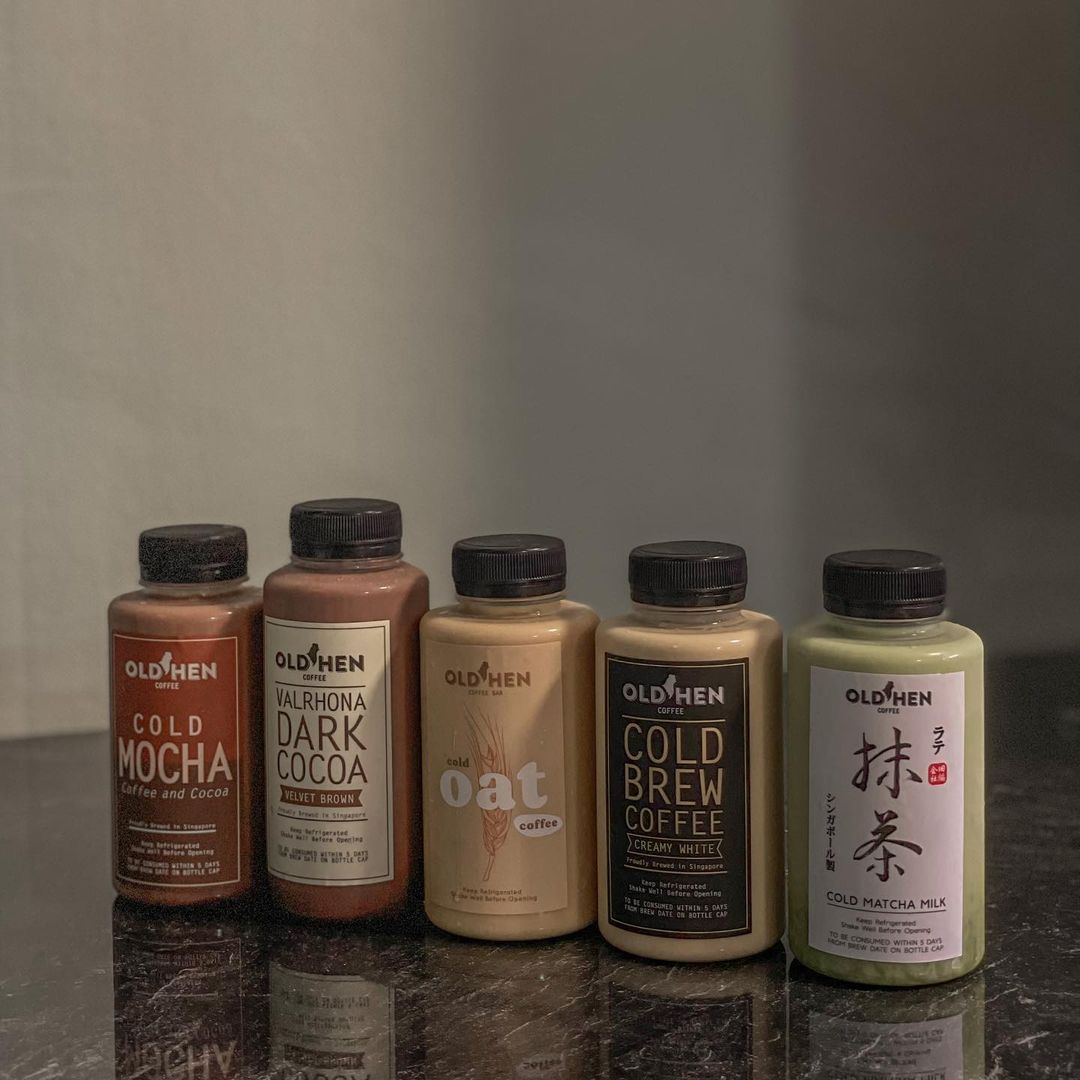 Image credit: @1ifeonisland
In pre-COVID days, the Old Hen Coffee cold brews were notoriously hard to secure online. Today, get your hands on any of the selection any time, or even with same-day delivery! There's also a Circuit Breaker special—a one-litre bottle of Cold Brew Coffee (White) ($19.90) that's perfect if you have a high consumption of this brew! For non-caffeinated options, the Cold Dark Cocoa ($6.90) is a popular choice, made with Valrhona dark chocolate, or Chai Soy Latte ($7.90) for a creamy, spicy beverage.
Delivery is charged at $5 for orders above $35, and free for orders above $55. Do note that they deliver to the North and East on Mondays, Wednesdays, Fridays, and Sundays, and East and South on the other days. If you place your order before 10am, you might be able to get your order on the same day.
Three-hour express islandwide delivery is $15 for orders less than $55, and $10 for orders greater than $55. Place these orders through WhatsApp at 8923 8874, or over the phone at 6341 5458.
Order from Old Hen Coffee here!
15 Cafe Delivery Options For Fried Chicken Waffles, Mentaiko Carbonara And More
---
4. Generation Coffee
---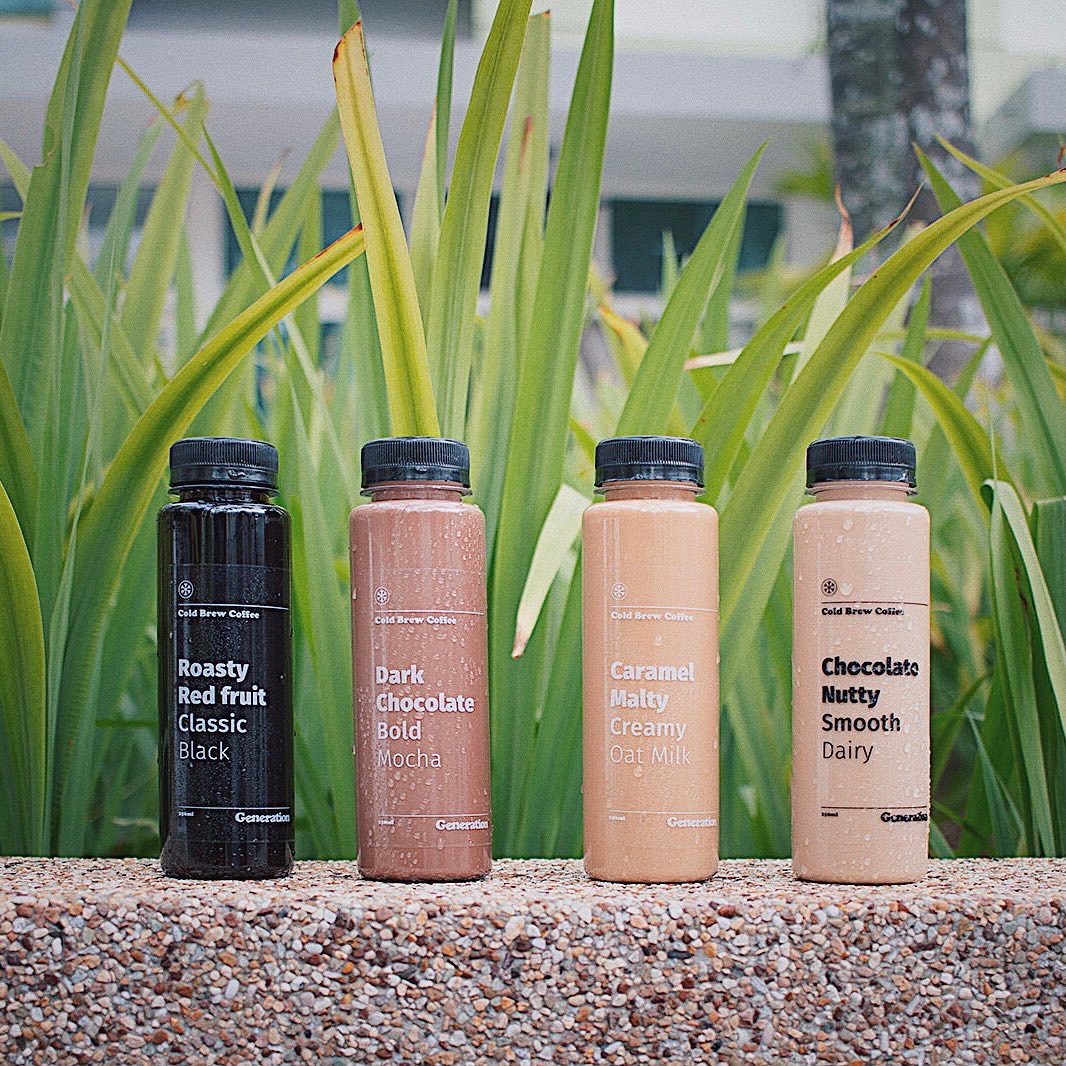 Image credit: @generationcoffeesg
Generation Coffee roasts, brews, and pours specialty coffees alongside kopi-o from their humble stall in Tekka Market. Get bottles of Iced Spanish Latte ($27.50 for five bottles), lightly sweetened with a touch of condensed milk. Get to choose between Meiji full cream milk, or Oatly, a dairy-free alternative. There's a 5% bulk discount if you purchase 10 bottles, and 10% off if you order 15 bottles. Then there is Iced Kopi ($22.50 for five bottles), recommended if you like strong coffee, and Iced Mocha ($27.50 for five bottles).
If you're looking for freshly roasted coffee beans, they start at $14 for 250g bags, available as whole beans, or in your choice of grind. Get a subscription and save 10% on each bag!
Bottled coffee is only delivered each Thursday, and you can make it for the week's delivery if you place your order on Thursday before 2pm. Delivery is charged at $4 for orders less than $40, and free for orders greater than $40. If you've ordered both beans, and cold brews, they may arrive together on Thursday, or separately, as Generation Coffee only delivers the cold brews themselves.
Order from Generation Coffee here!
---
5. Chye Seng Huat Hardware
---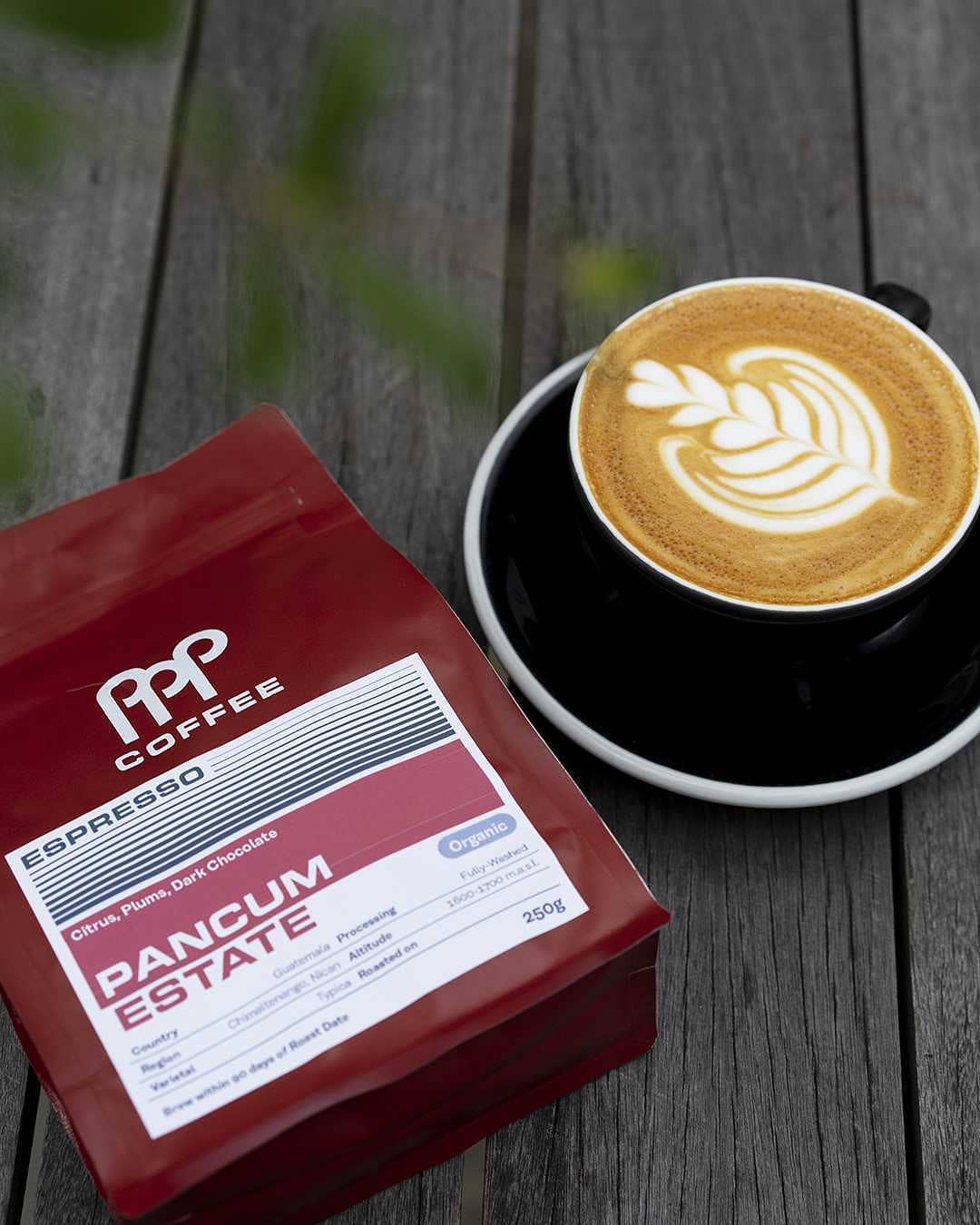 Image credit: @cshhcoffee
If Chye Seng Huat Hardware used to be your go-to coffee stop, get your fix of their cold brew in their six-pack sets (from $45), which come in your choice of one brew. Choose from options including Black, White, Red, which is a cold brew jasmine tea with cascara, Chocolate Original, and Chocolate Oat Milk. Otherwise, get their signature PPP Throwback coffee in drip bags ($25 for nine bags), or as a 250g bag of beans ($18).
Delivery is charged at $10, with no minimum spend.
Order from Chye Seng Huat Hardware here!
---
6. Equate Coffee
---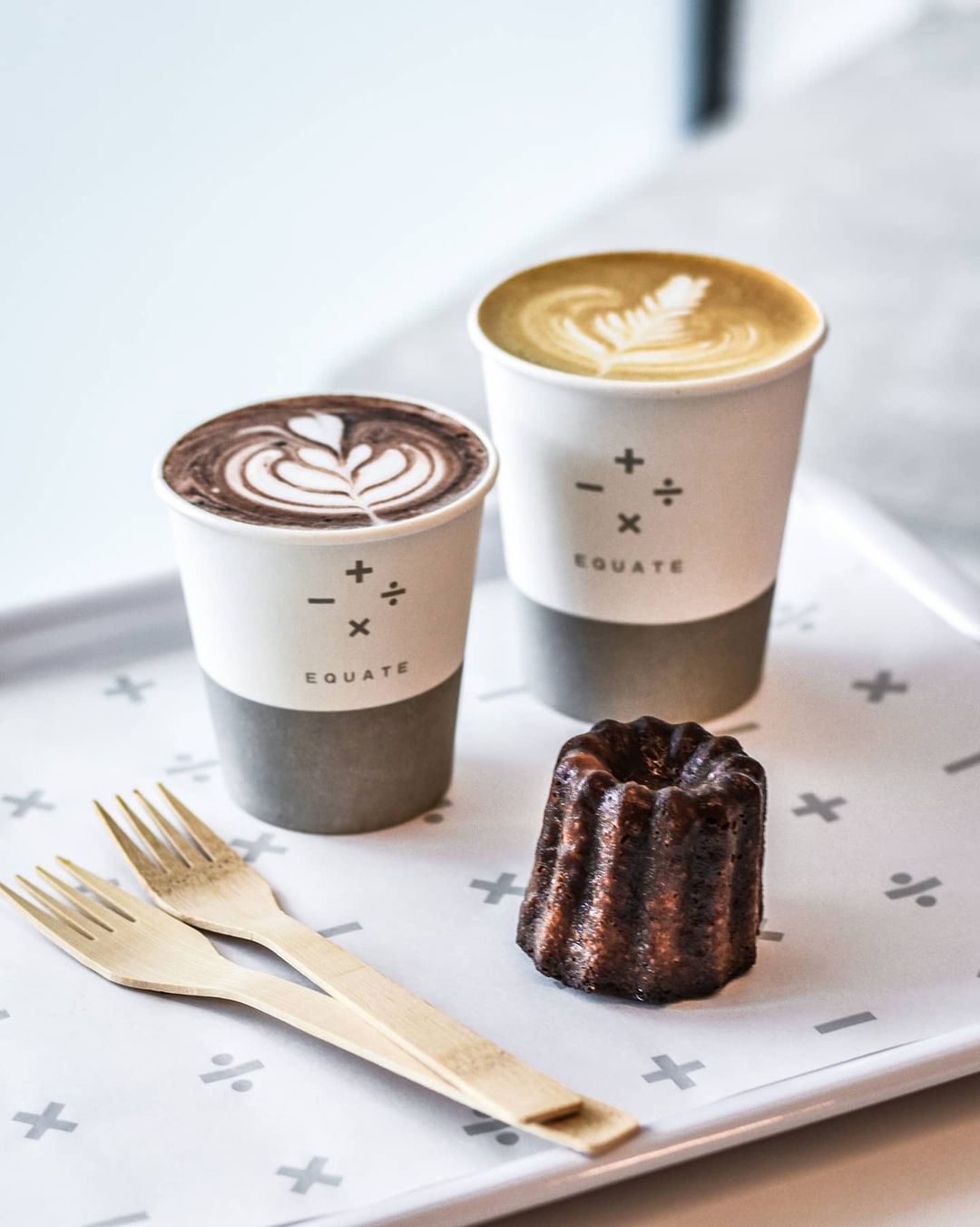 Image credit: @mr_qingz
New kid on the coffee block is Equate Coffee, which opened its doors just a couple of months ago. A Black Cold Brew is priced at $6.50, while a White Cold Brew is $7. A standard six-ounce Black Coffee starts from $4.50, with extra shots chargeable at $0.50 a shot. The house blend of beans is available for sale at $14 for a 250g bag, and if you're a pourover fan, you can order one of those too.
There's a standard delivery fee of $8, waived for orders above $50.
Order from Equate Coffee here!
---
7. Alchemist
---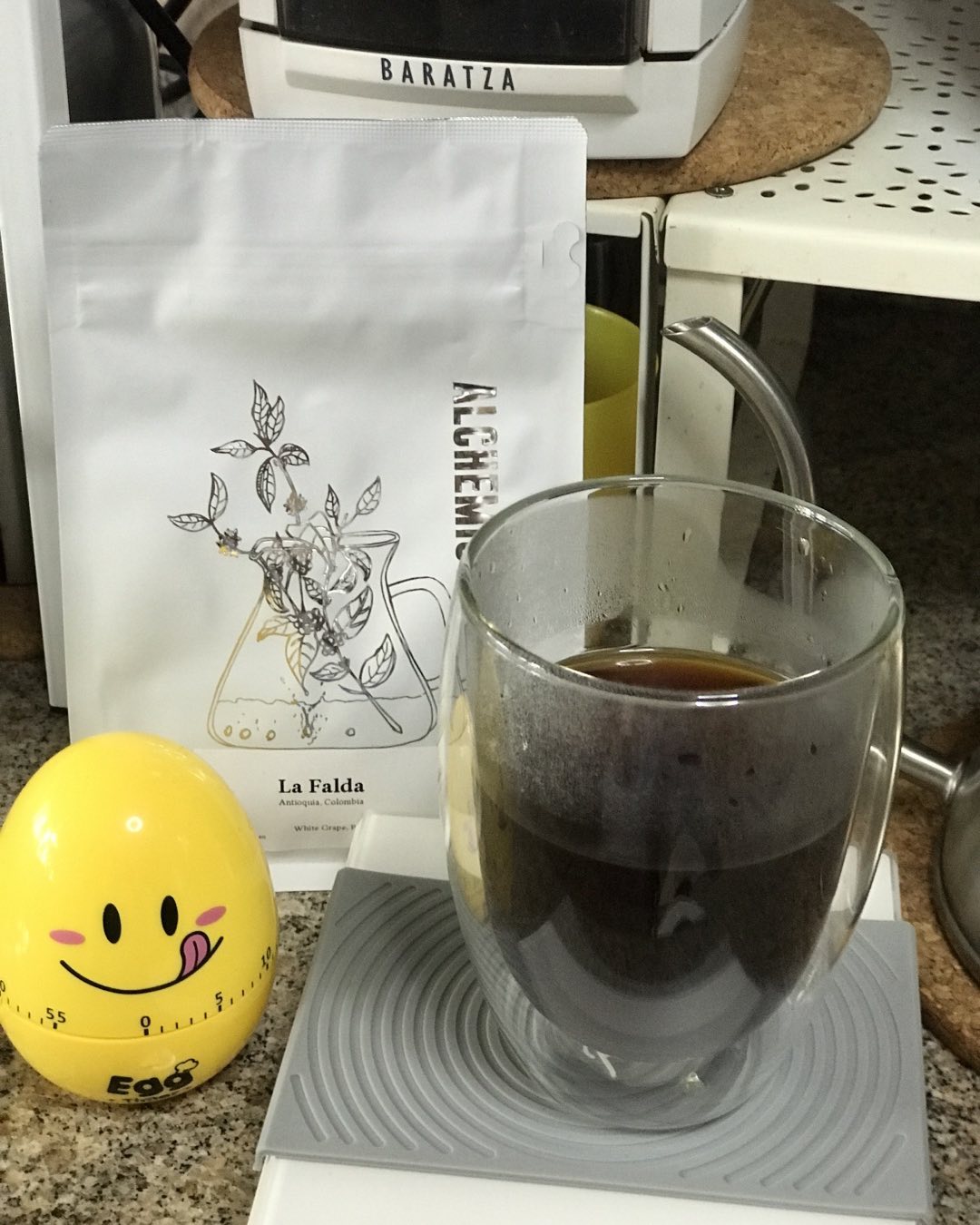 Image credit: @mike.ling
The cans of joe at Alchemist are not, contrary to expectation, cold-brewed coffee. The Another Coffee series here features freshly brewed espressos, canned for freshness. It's available in bundles of six ($36), 10 ($60), and six cans of Another Oat ($38), made with plant-based milk. Flavours include Another White, A Typical Mocha, and Frutti Pebbles, the last of which is a white coffee with fruity notes. Enjoy 10% off if you join one of their subscription plans.
Coffee beans, freshly roasted, are available in 200g bags on the online shop as well, with prices starting from $15.
Deliveries are scheduled for Tuesdays to Fridays each week, with orders taken two days before delivery. There's a flat rate of $5 for islandwide shipping.
---
8. Imperfect Drinks
---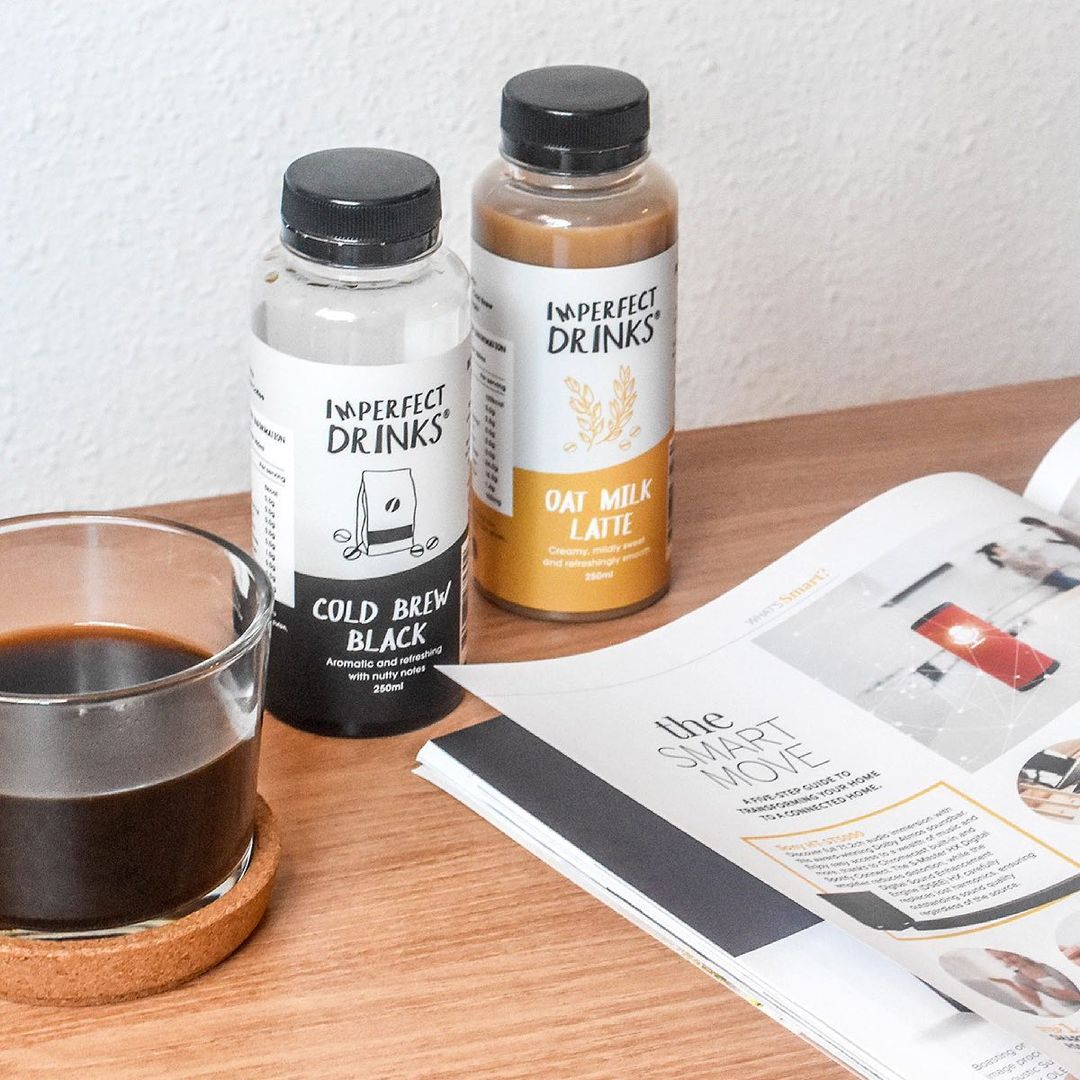 Image credit: @im_perfectdrinks
Here's another chance for you to make a difference with your order. The Imperfect Drinks workshop is a collaborative effort with Changi Prison Complex, which creates jobs for the rehabilitation journeys of more than 60 ex-offenders. The selection of drinks here run the gamut, from cold-pressed Apple & Veggie Juice ($5.90), to Manuka Apple Tea ($5.50), and Cold Brew ($5.90) coffees in black, white, and oat milk variations.
For orders less than $70, a $5 delivery charge applies. For orders above $70, delivery is free.
Order from Imperfect Drinks here!
12 One-Pot Italian Recipes, Including Stovetop Pizza And Easy Lasagna
---
9. Maxi Coffee Bar
---
Image credit: @irenesing_snippetsofmylife
If you're a fan of cereal milk, Maxi Coffee Bar is the other option you can turn to. A bottle of Cereal Milk Cold Brew ($8.20) gets you 250ml of their smooth cold brew, shaken up with their house special cereal milk. while The Dirty Cold Brew ($8.20) is an oat milk-based drink that's touched with spices. Think of it as the coffee version of a chai latte. If you're feeling adventurous, get yourself an E&T ($8.50), their version of a G&T, with espresso rather than gin.
Islandwide delivery is charged at $9 a location, with no minimum spend required.
Order from Maxi Coffee Bar here!
---
10. Bacha Coffee
---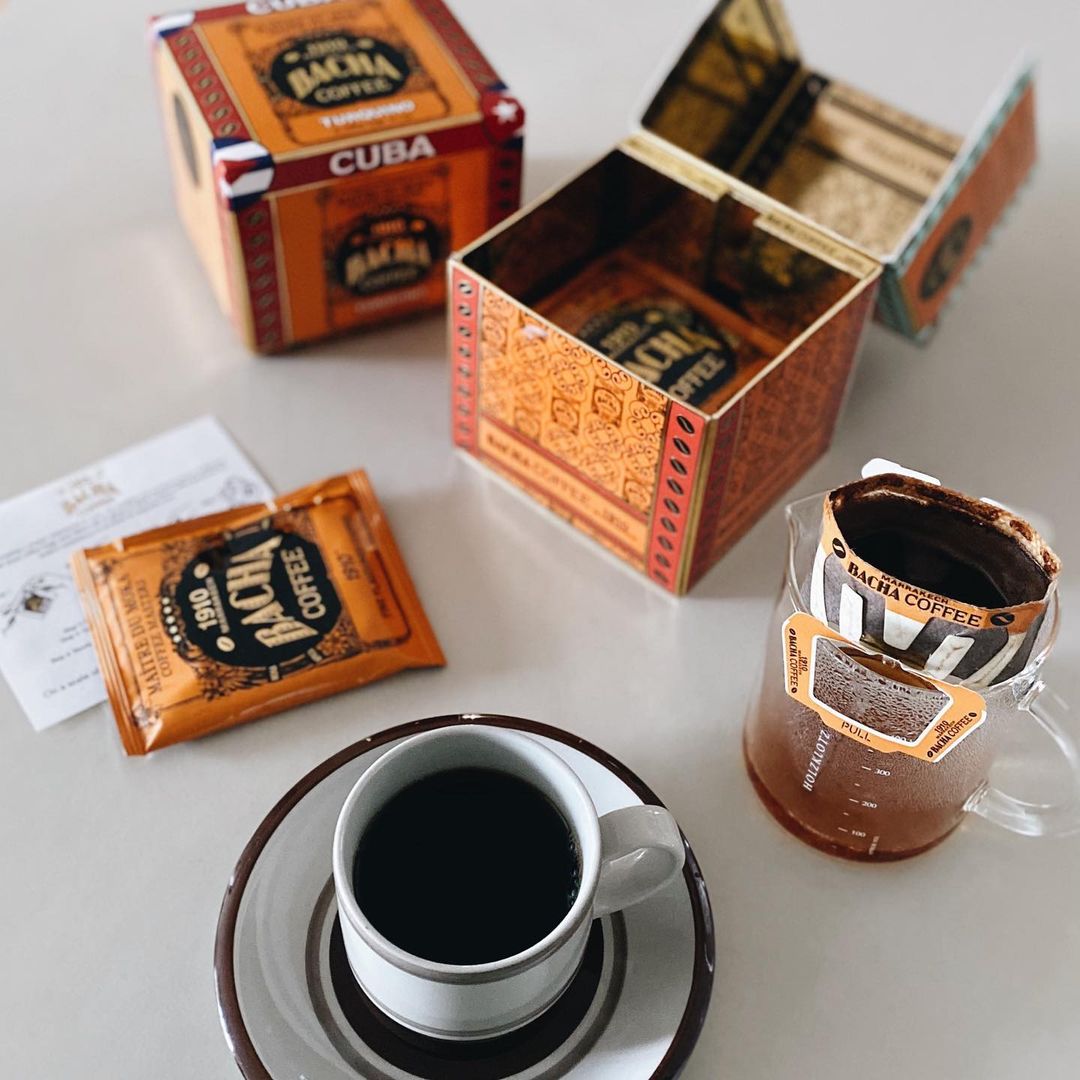 Image credit: @i_m_im_a
Travel the world in a cup with Bacha Coffee's 100% Arabica beans, sourced from more than 30 of the best coffee-producing countries globally. There are more than 200 varieties in-store, ranging from flavoured coffees to blended, and single-origin assortments. If gourmet coffee beans are what you're after, you can get them in convenient drip bags ($25 for 12 bags), or choose your grind and weight when you order via their webstore. Do note that if you're ordering through the webstore, prices are stated in USD.
Order Bacha Coffee on Lazada or through their webstore.
---
Coffee delivery in Singapore
---
Make your WFH days a little better with these coffee delivery options. Otherwise, send your bestie a gift of coffee delivery gift to help them get through the week!
To complete your cafe experience, check out our list of cafe deliveries so you can have all-day brunch at home, or whip up some one-pot Italian recipes!
15 Cafe Delivery Options For Fried Chicken Waffles, Mentaiko Carbonara And More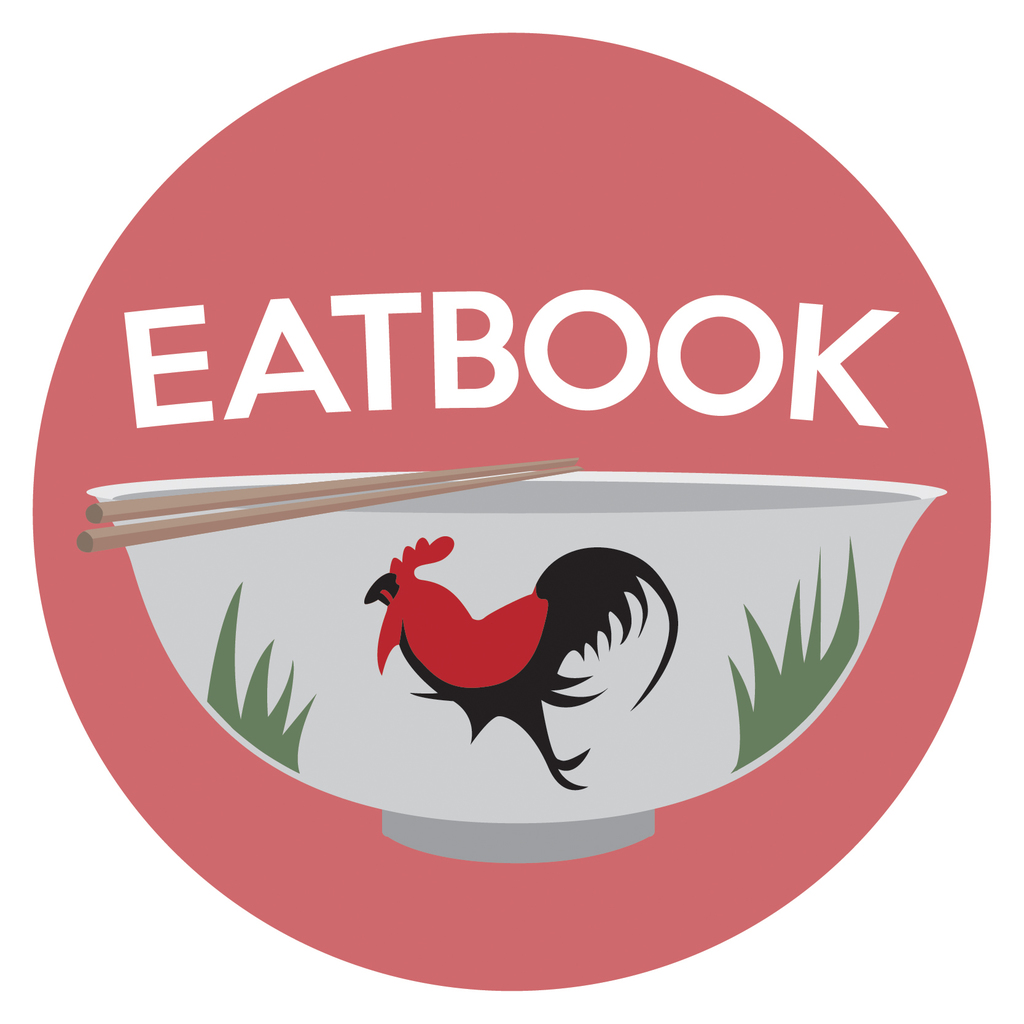 Drop us your email so you won't miss the latest news.