---
Cafe delivery in Singapore
---
We've had to take a break from cafe-hopping yet again, but having brunch isn't as distant a dream, thanks to cafes offering delivery on their brunches. Nom on the likes of avocado toasts, eggs ben, and more from the comfort of home with our list of 15 cafe delivery options, so you can have a stay-home brunch with your squad.
---
1. Symmetry
---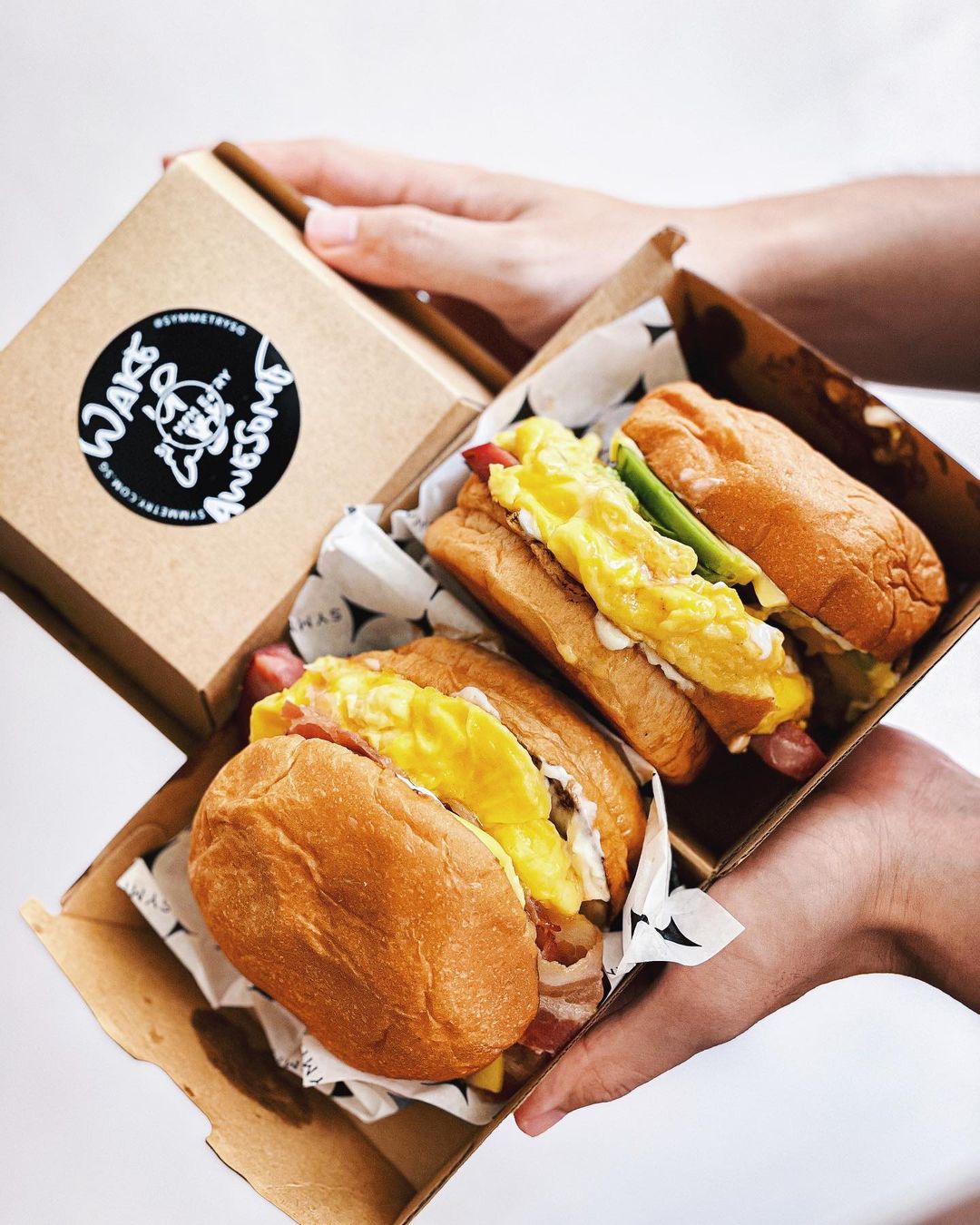 Image credit: @eatsjustafoodblog
Long-time brunch favourite Symmetry at Bugis does a mean scrambled egg. Get it in several ways: in a Truffle Eggs & Toast ($29+), Big Breakfast ($29+), or in an Egg Bomb ($27+), the last of which sees their signature scramble with maple bacon, mortadella ham, cheddar cheese, and a BBQ glaze in a brioche burger. There are pastas, smoothies, and bombolinis on the menu too!
Delivery is chargeable at $15, with a minimum order of $20.
---
2. Hathaway Dempsey
---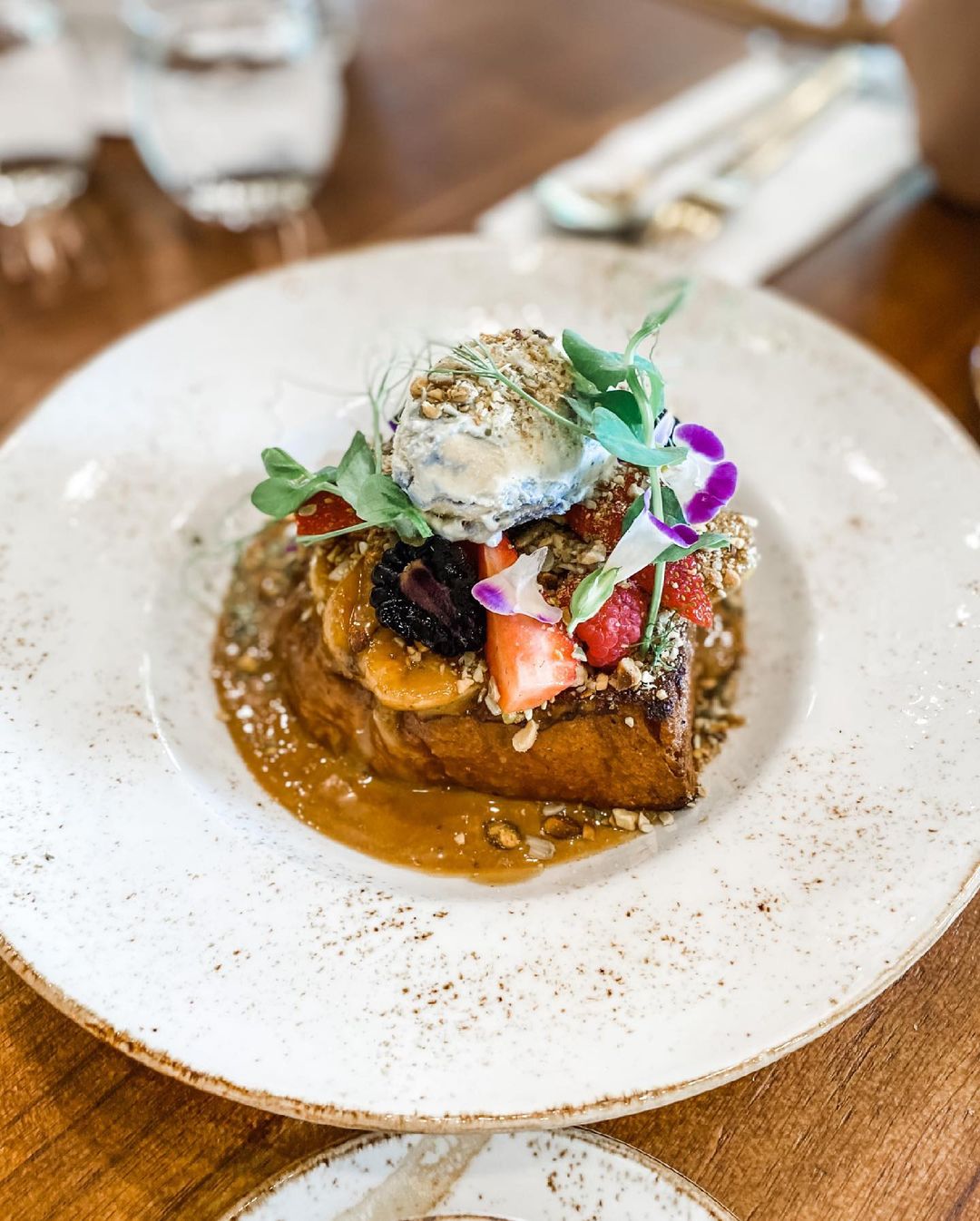 Image credit: @dearlala
It's brunch with a twist at newish cafe Hathaway, located in the posh Dempsey enclave. Their menu sees brunch staples taken on a mod-Asian spin, most notably in their rendition of the classic French toast. Here, the Pengat Pisang French Toast ($20) marries caramelised bananas with coconut milk to decadent ends, while the Bresaola Eggs Benedict ($28) features Italian cured beef, yuzu hollandaise, and shiso leaves.
Islandwide delivery is free for orders above $30.
---
3. Kings Cart Coffee
---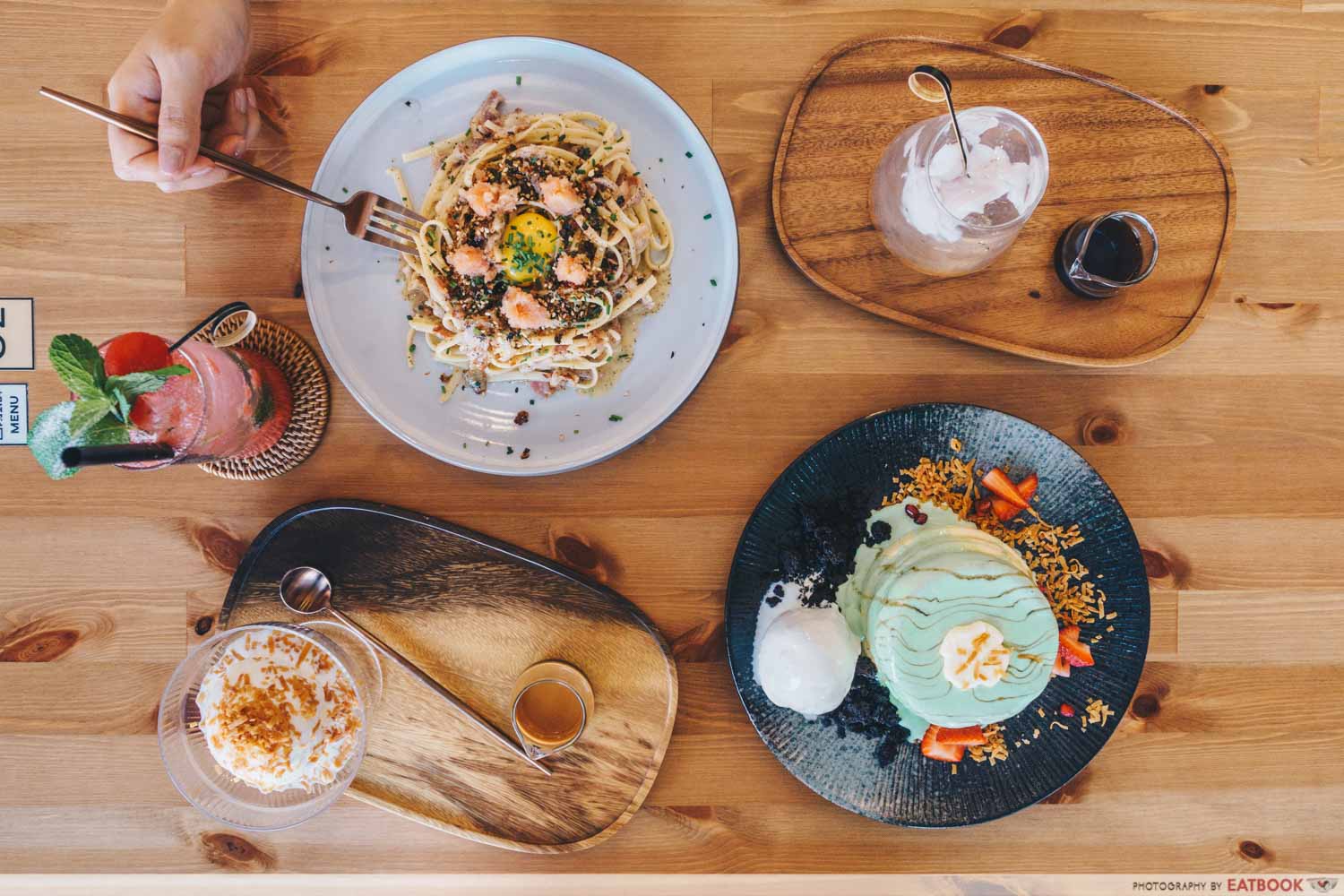 We enjoyed the Mentaiko Carbonara ($22) when we reviewed Kings Cart Coffee last year. You can now get it delivered, to enjoy in the comfort of home! We've also got our eye on the S'mores Toast ($14) that's got hazelnut chocolate, burnt marshmallows, and feuilletine on brioche, and the Smokey Grilled Chicken Bowl ($15) which comes with a whole chicken leg, avocado, tomatoes, corn, an onsen egg, and your choice of soba, or Japanese rice. Their extensive drinks menu is also available for delivery.
For orders above $80, delivery is free. Otherwise, it's $8 for islandwide delivery. Place your orders via WhatsApp at 8814 8445.
Click to see their food menu, drinks menu, and delivery bundles.
Kings Cart Coffee Factory Review: Kaya Souffle Pancakes And Coconut Affogato In Joo Chiat
---
4. The Chir Cafe + Bar
---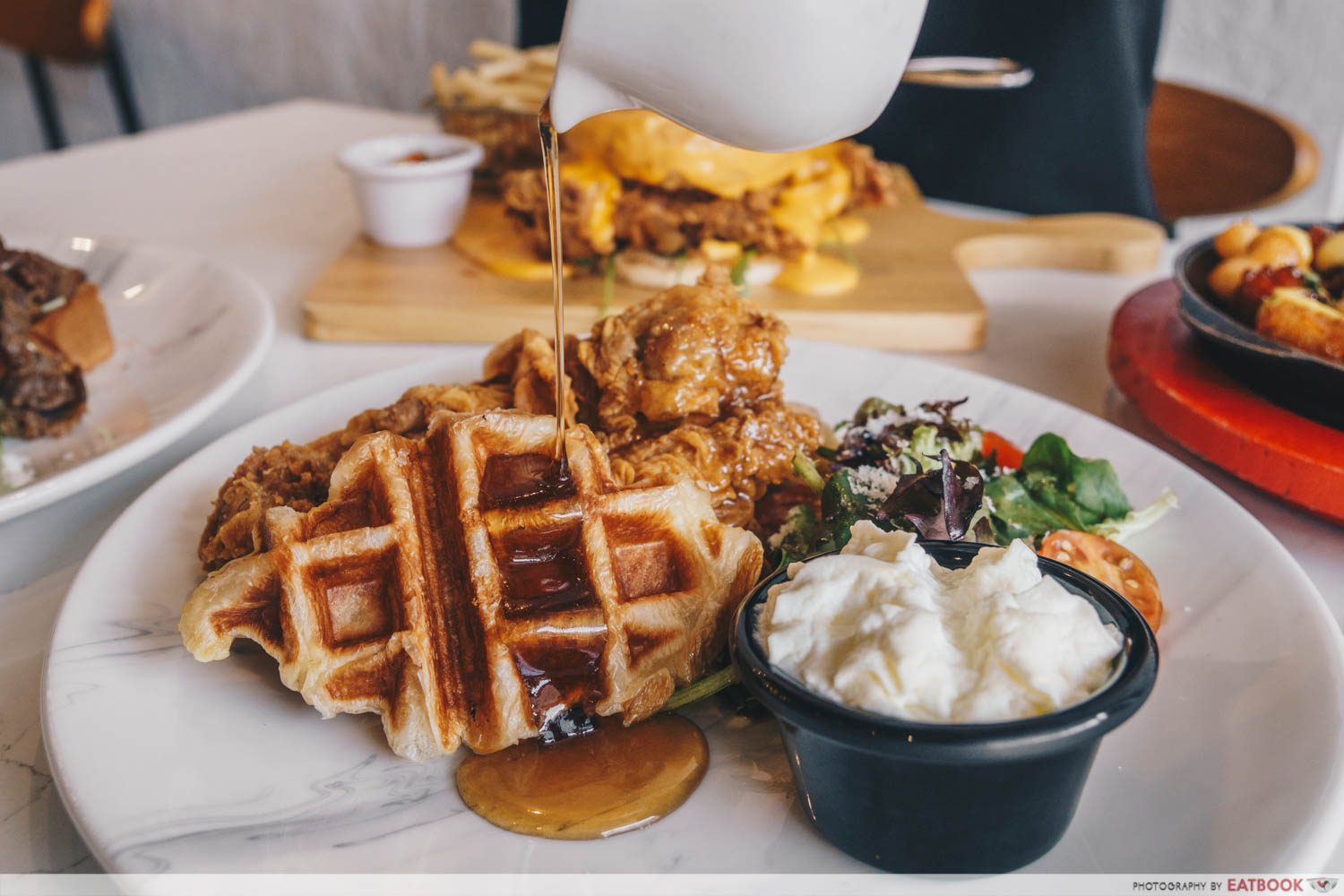 For a Korean take on brunch, consider The Chir Cafe + Bar, where we sampled the Chir Chicken Croffle ($20.97). If you like fried chicken and waffles, theirs come with croffles, or croissant waffles, accompanied with a whole fried chicken thigh, and a house-made butter maple syrup. Ordering your brunch from here means you can also get your fix of Korean fried chicken!
There's a minimum order of $50, and delivery is charged at $8. From now till 13 June 2021, get $5 off your delivery charge when you place an order of $100 or more.
Order from The Chir Cafe + Bar here! 
Chir Cafe + Bar Review: New IG-Worthy Korean Cafe With Cheese-Drenched Burger, Croffles And More
---
5. Gather
---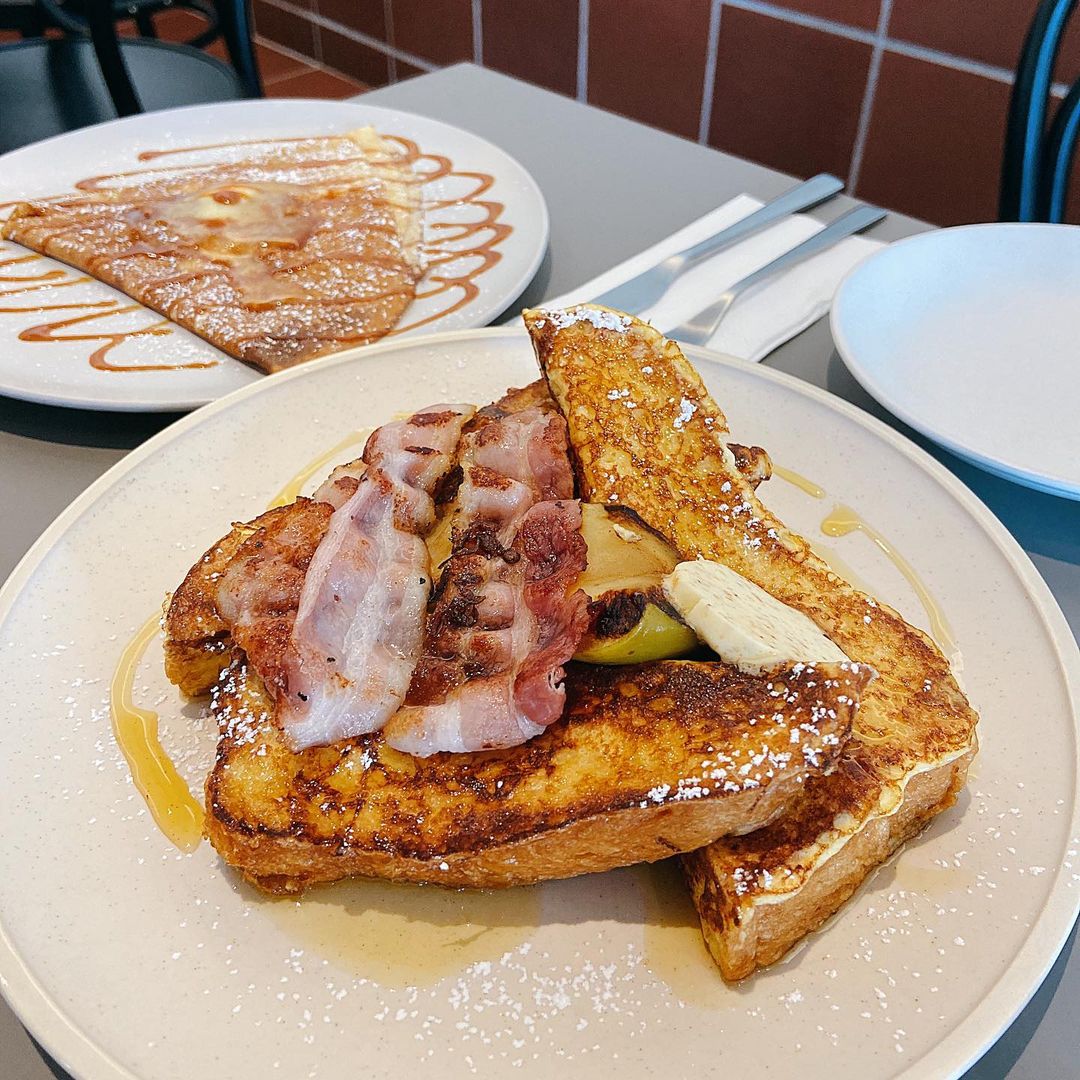 Image credit: @hungrinna
Fans of Ronin were devastated when the cafe ended its operations. Its new lease on life at Gather sees the return of fan favourites, such as the Ronin's Frenchie ($19), featuring brioche French toast, pancetta, stewed apples, and hazelnut butter. Another popular choice is their Grilled Cheese ($14) that sandwiches four different cheeses between seeded bread. Of course, you can also get Gather's crepes and galettes, such as the classic Off The Bone ($18), with ham, gruyere, cheddar, and egg, or go heavier with the Bolognese ($19), for ragu on galette.
Gather is available for delivery on GrabFood, or via WhatsApp at 8462 2050. There's a minimum order of $30, and $10 delivery charge if you're located within a 10km radius of their cafe at Raffles Hotel. For the same distance, it's free if you order more than $80 worth of food. If you live outside of the 10km radius, drop them a text to get a delivery fee quote.
If you opt for self pick-up, there's a 25% off your total order. Do note that this is not stackable with their ongoing promotion that's applicable for delivery as well, where your item of lowest value will be free, with any order of four mains. You'll get a complimentary drink, too!
Check out the Gather menu here.
30 Japanese Food Delivery Places With Delivery Fees Below $10 For Sushi, Unagi And More
---
6. Homeground Coffee Roasters
---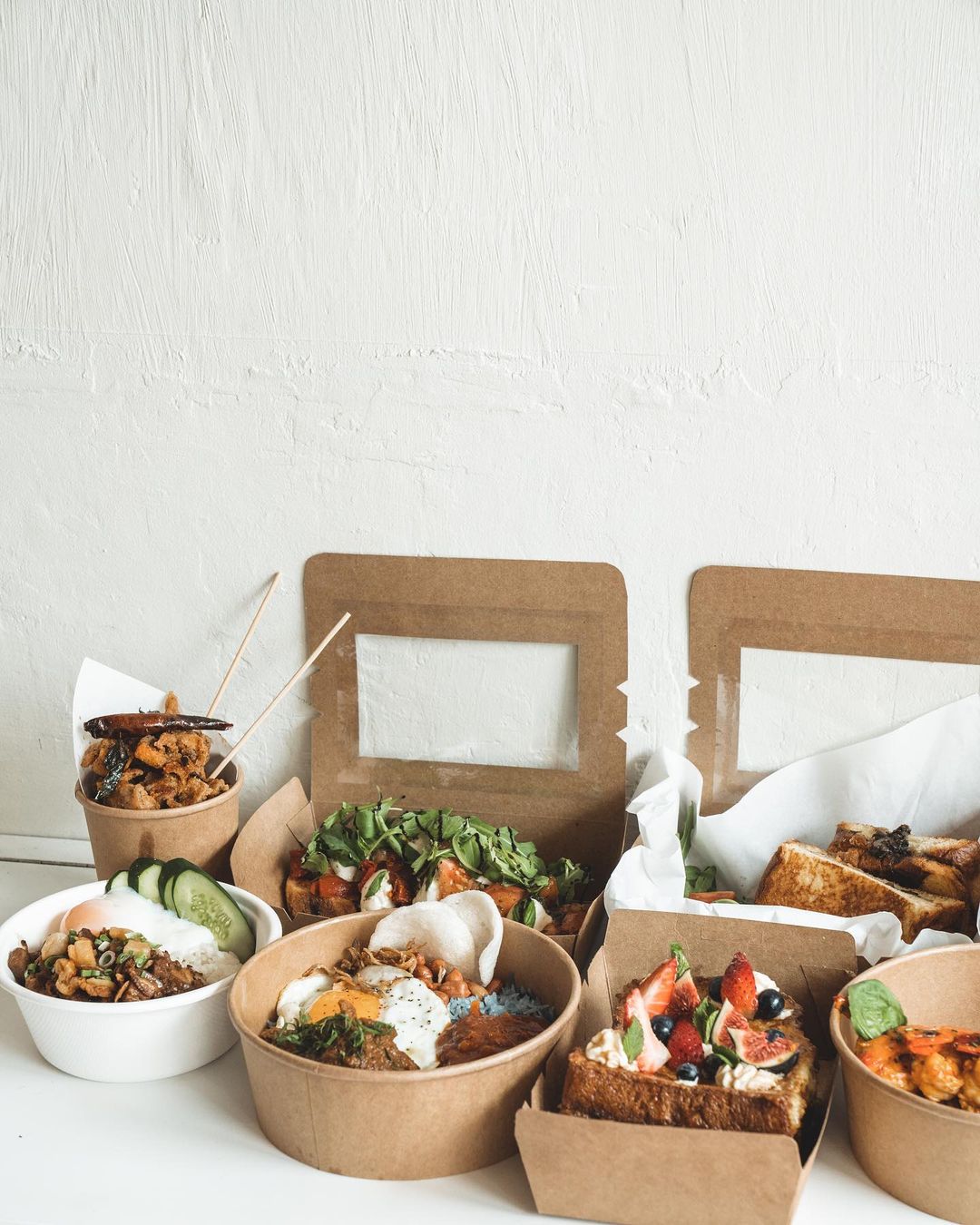 Image credit: @homeground.coffee
Whether you're after traditional brunch staples, or Asian fare, Homeground Coffee Roasters has got you covered. This cafe delivers a Triple Cheese Portobello Melt ($15), or Avocado Caviar Toast ($18) if you're feeling a smidge millennial-fancy, as well as lu rou fan-inspired Braised Pork Rice ($13), and Blue Pea Nasi Lemak With Beef Rendang ($16).
Delivery rates range from $6 to $10, varying based on postal code. Otherwise, delivery is free for orders above $80.
Get your Homeground Coffee Roasters here!
Homeground Coffee Roasters Review: Cafe With Milk Tea Souffle Pancakes And Hei Mee Pasta In Katong
---
7. Kream & Kensho
---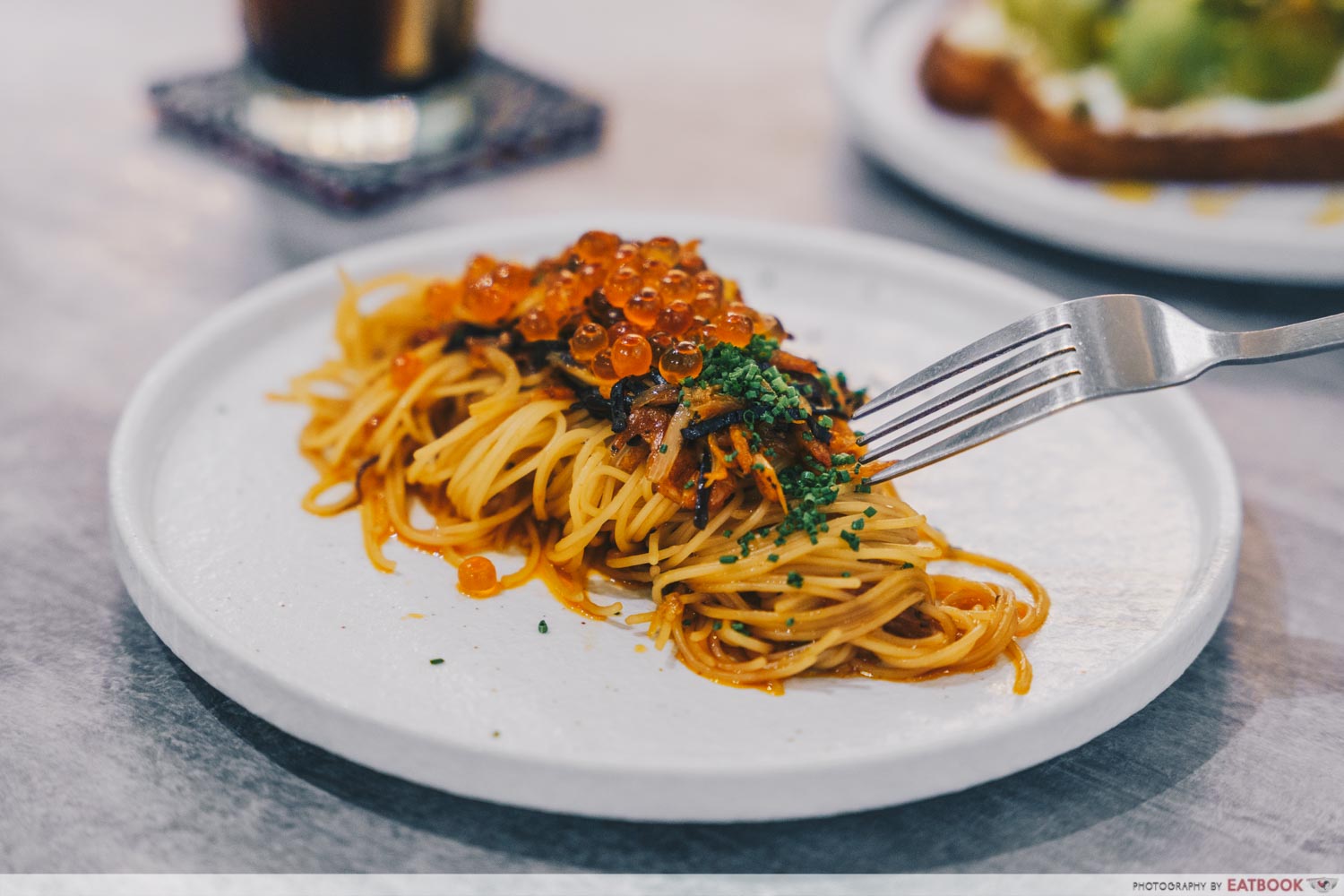 When we visited Kream & Kensho, we were sold on the cafe's Sakura Ebi Capellini ($19.80), and Ricotta Matcha Brioche ($$14.30). Here's the good news—both of these items are available on their delivery menu! What's more, they've partnered with Haengbok Cakeyo to offer a select range of desserts, including a Macaron Cake (from $15.30), and Korean Fatfatcarons ($24), absolutely cute, chonky macarons in candied shades.
There's a $10 delivery fee, with a minimum order of $50. Delivery is free for orders above $100.
Order from Kream & Kensho here!
Kream & Kensho Review: Ikura Pasta And Grape Matcha Toast In Outram Park
---
8. Curious Palette
---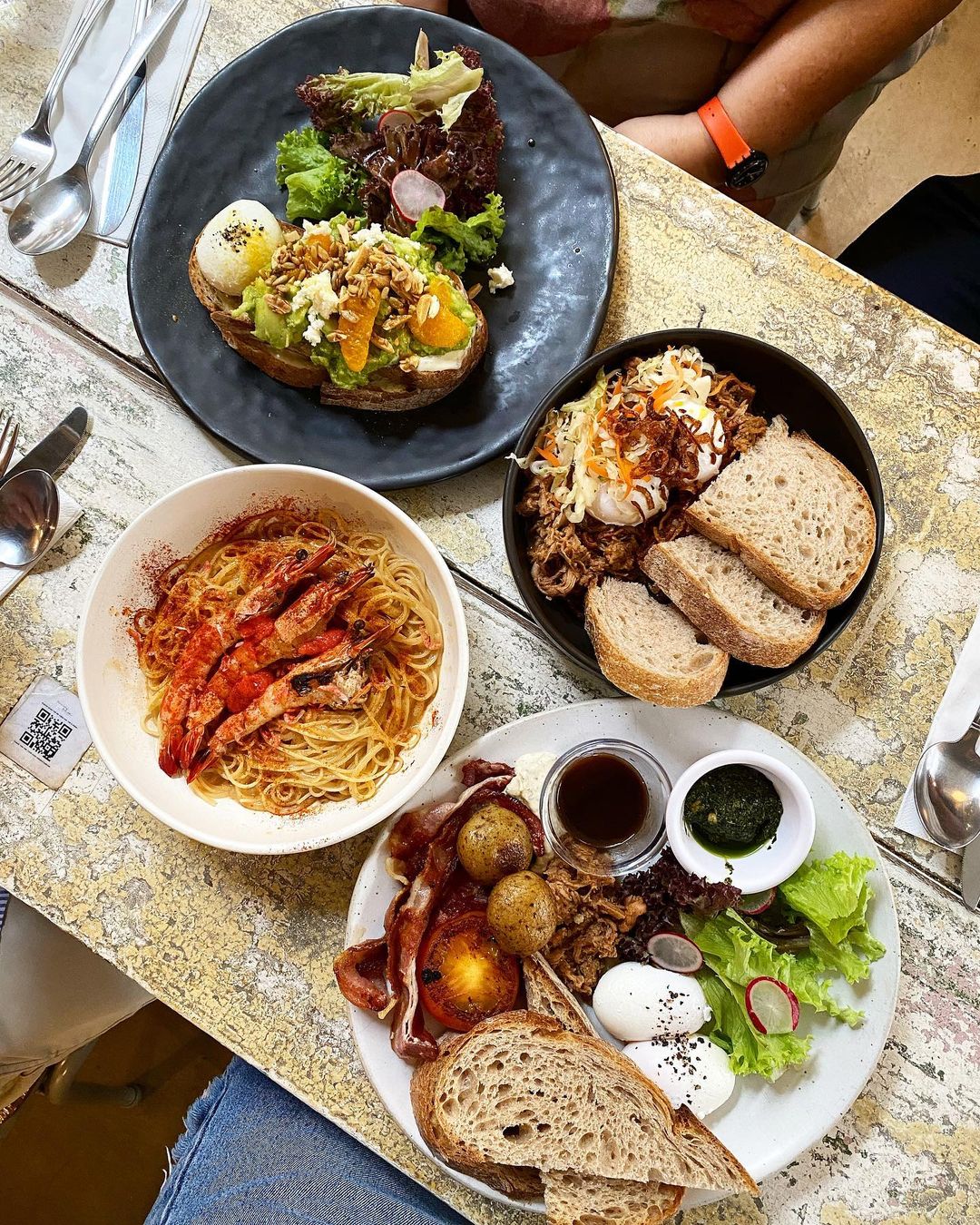 Image credit: @happyplates_sg
Curious Palette falls under the Strangers' Reunion group, together with their sister cafes Strangers' Reunion, and Wakey Wakey. Their cafe delivery menu is extensive, with favourites such as the Prawn, Mentaiko Belacan Pasta ($21.90), and Hotcakes ($16.90) up for order, alongside their signature bottled drinks (from $6.90). They've got kid-friendly options available too!
Delivery is charged at $10 for orders below $30, or $6 if your order is below $50. Delivery is free for orders more than $50.
Order from Curious Palette here!
---
9. The Bravery
---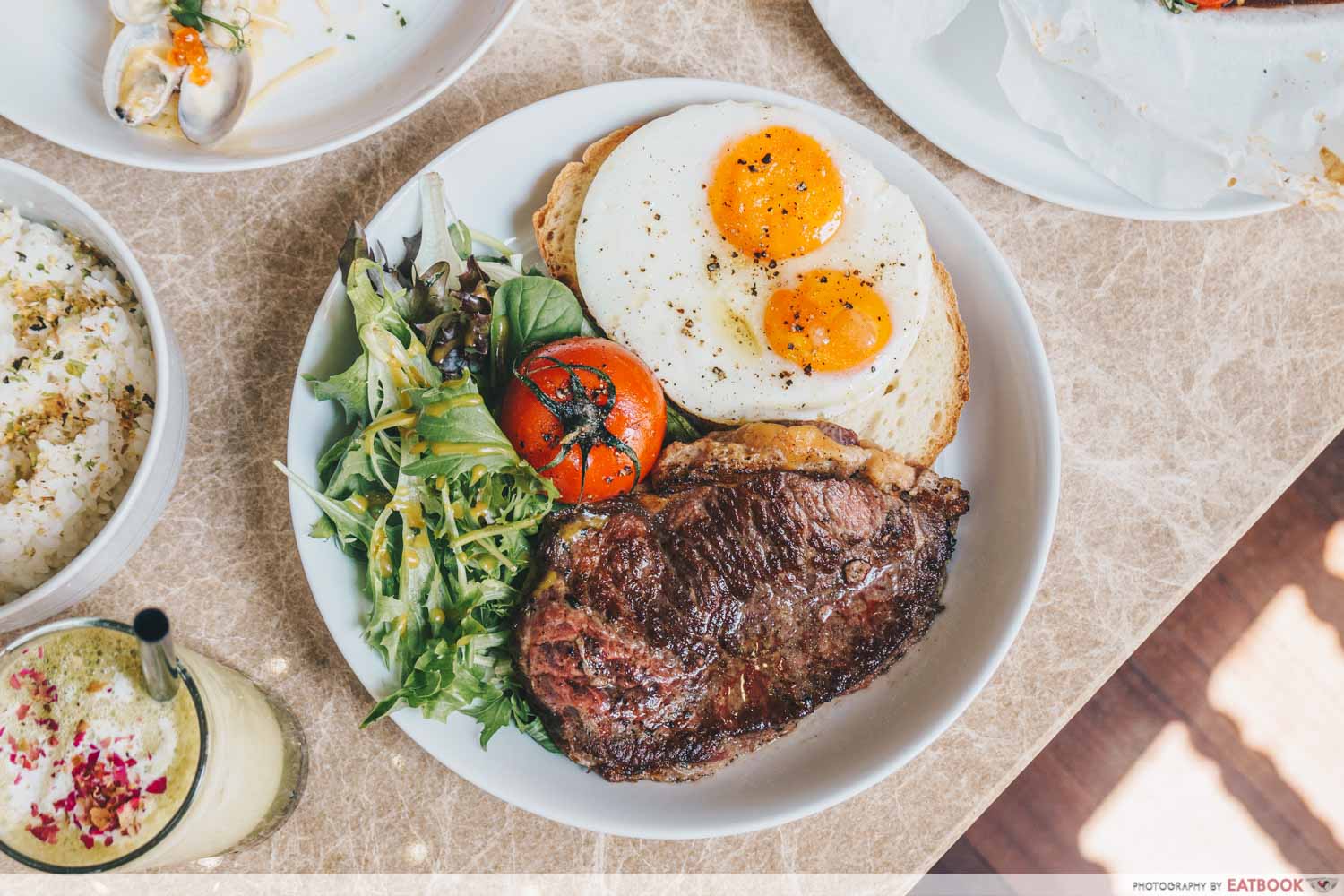 Muslim-owned The Bravery gives you the option for an extra hearty breakfast, with Steak & Eggs ($23) being one of the menu options here. Besides breakfast staples including Pancake Stack ($14), they've also got a Seafood Alfredo ($20) and Teriyaki Beef Rice Bowl ($22) that you can choose from.
Delivery is $5, with a minimum order of $50.
Get brunch from The Bravery here!
The Bravery Review: Muslim-Owned Cafe With Seafood Alfredo And Breakfast Steak
---
10. Little Farms Cafe
---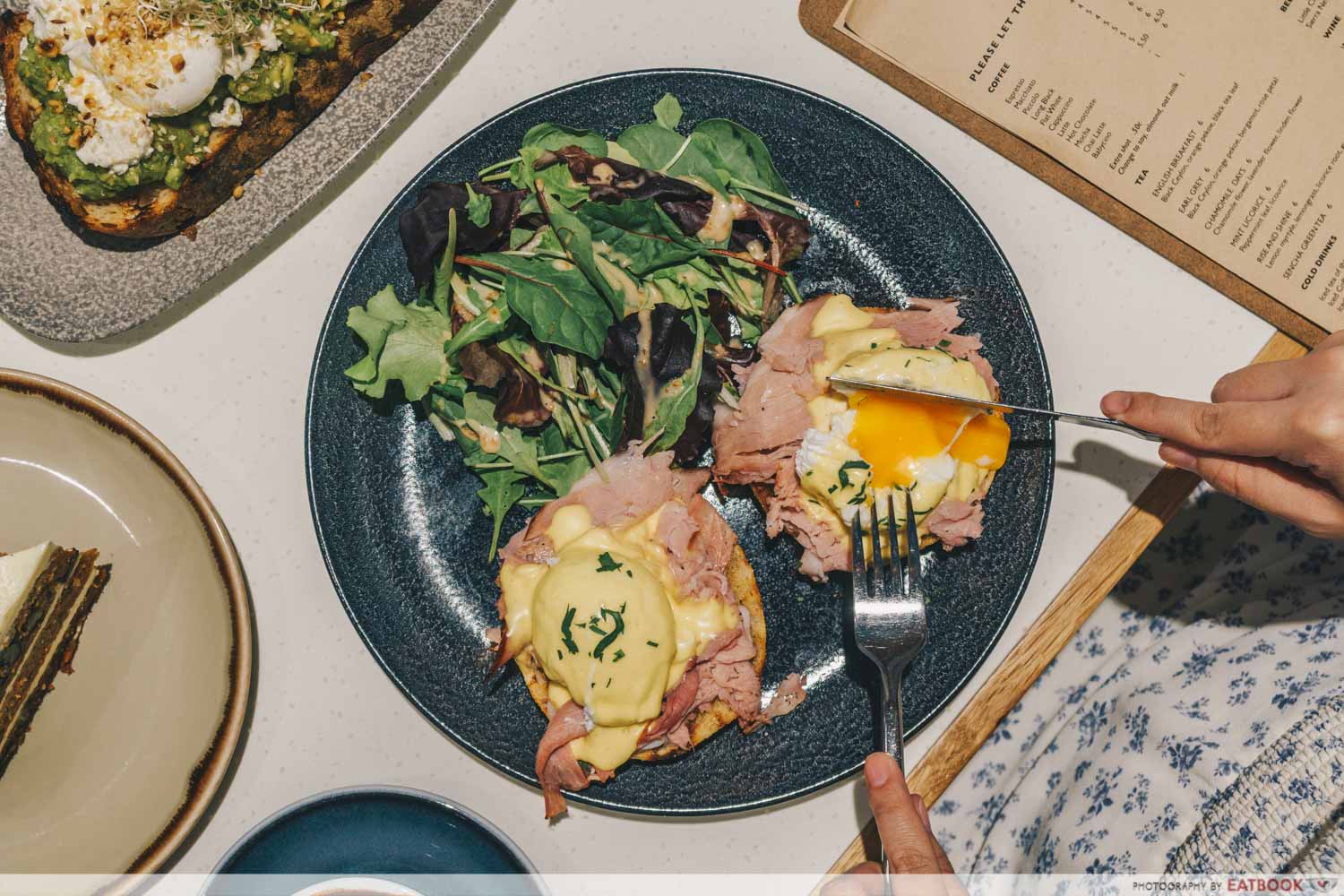 Little Farms is well known for their fresh produce, sourced from all over the world. Their dining offshoot, Little Farm Cafe, features the same high-quality ingredients in their dishes, for wholesome meals at reasonable prices. Their Australian Wagyu Beef Burger ($24+) gives you the option of having a burger for brunch, or you can go basic and have Australian Cage-Free Eggs Served With Sourdough Toast ($10+). If you're a fan of baked beans, they've got a house-made version, served with poached eggs and smoked ham hock in Little Farms Baked Beans With Ham ($18+).
Islandwide delivery is free for orders above $100. It's charged at $12.50+ with a minimum order of $30.
Order from Little Farms Cafe here!
---
11. Bee's Knees
---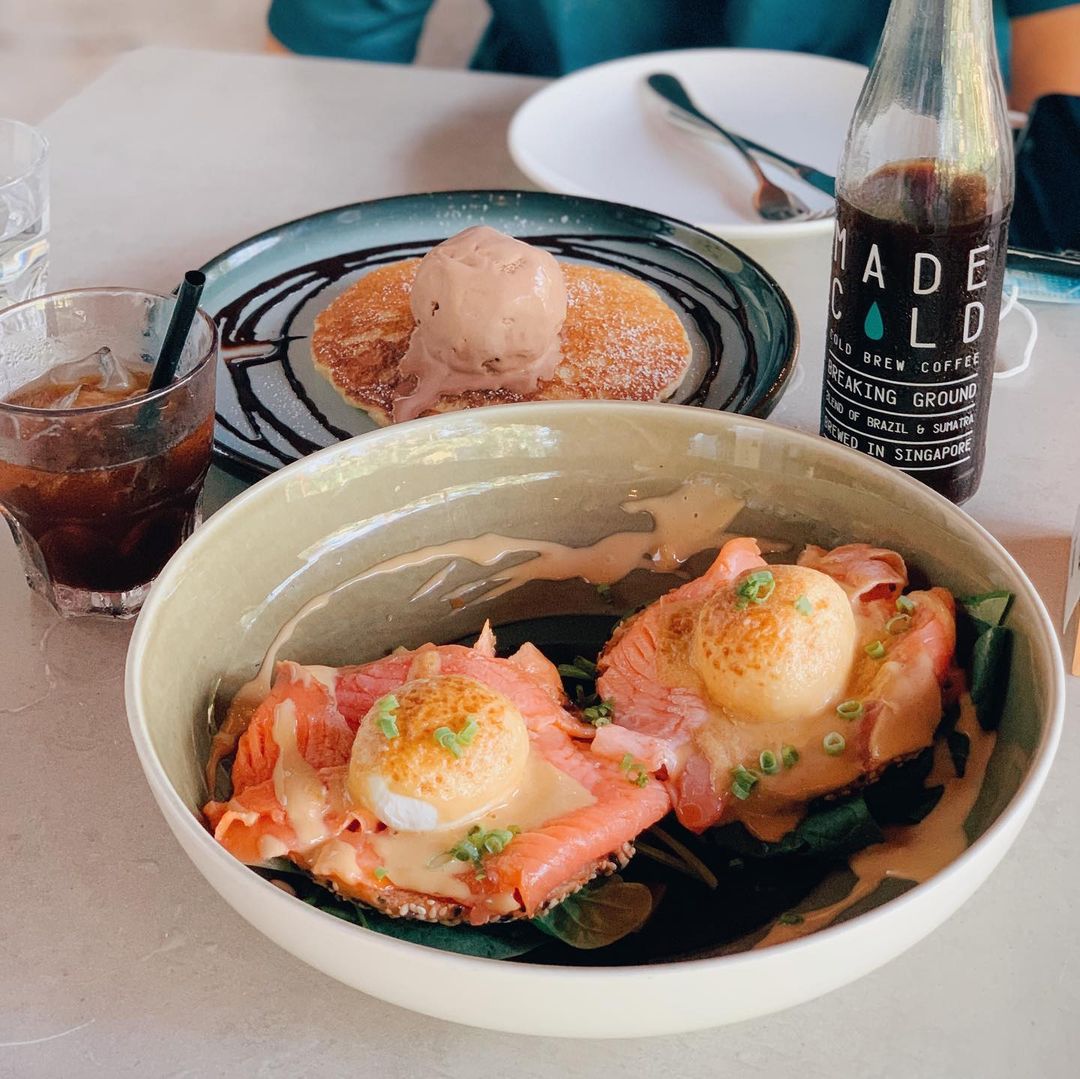 Image credit: @hooyeats
If you haven't been to Bee's Knees at Botanic Gardens, put them on the list when dining-in is permitted again. In the meantime, get your dose of Salmon Bagel Eggs Benny ($16), or Bee's Knees Big Breakfast ($25) delivered to your doorstep. From 11am, they've got pasta and other mains too.
Delivery fees are $10, with a minimum order of $40, free with orders above $110.
---
12. Atlas Coffeehouse
---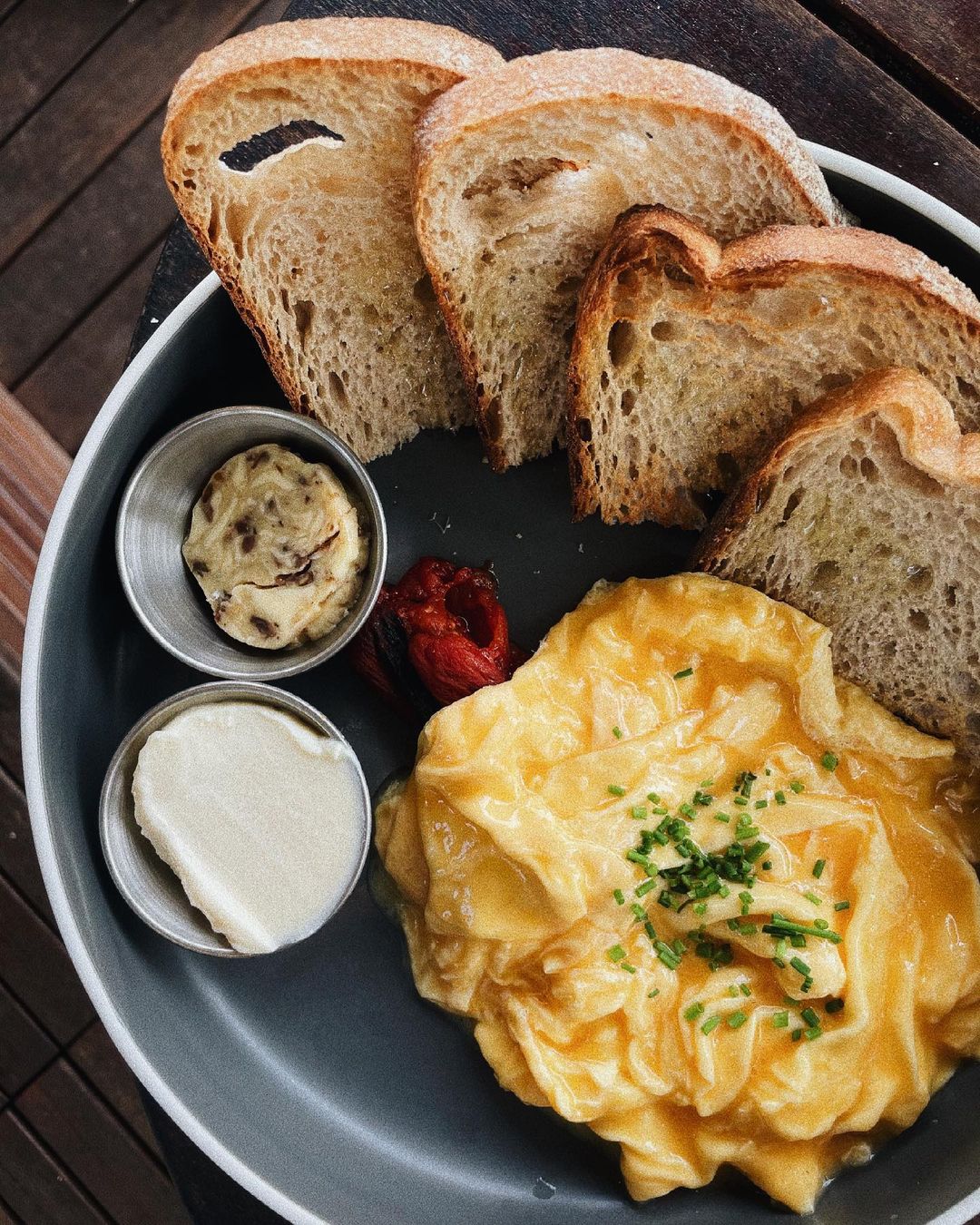 Image credit: @gwensfoodrave
Silky smooth scrambled eggs with charred San Marzano tomatoes, compound butter, and honey mascarpone are the name of the game when you order The Gentleman's Relish ($17.70) at Atlas Coffeehouse. Another popular choice here is the Butterscotch Banana Pancake ($19.80), followed closely by the Summer Chicken Stew ($19.30), a slow-roasted chicken thigh in sun-dried tomato cream broth, accented with roasted root vegetables.
There's a minimum order of $5, with a $10 delivery fee. This is waived for orders exceeding $80.
Get brunch from Atlas Coffeehouse here!
---
13. The Neptune
---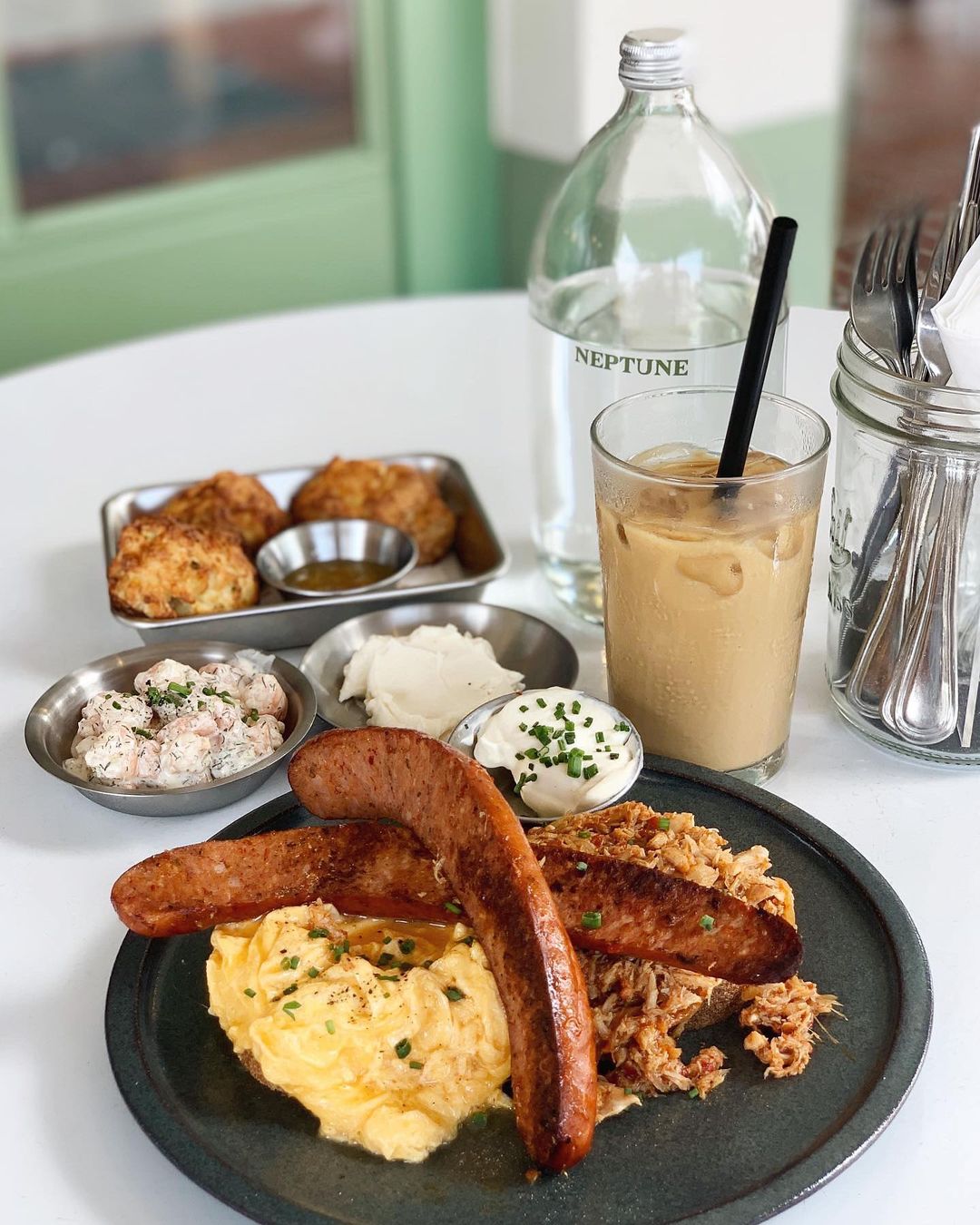 Image credit: @celiachangchi
From the folks behind Atlas Coffeehouse come The Neptune, one of this year's new cafe openings in the East. Try Big In Japan ($16.90), a set of Grana Padano scones with yuzu jam, honey mascarpone, and cold shrimp and salmon in dill sauce, or go for Chilli Crab & Chorizo ($22.50), that sees harissa chilli crab and a whole chorizo on scrambled eggs and toast, with sour cream on the side. If you're an Eastie, FOMO-ing because Atlas is too far away, the popular Summer Chicken Stew ($19.30) is available here too.
Delivery is $10 with a minimum order of $5, and free with orders above $80.
---
14. Knots Cafe & Living
---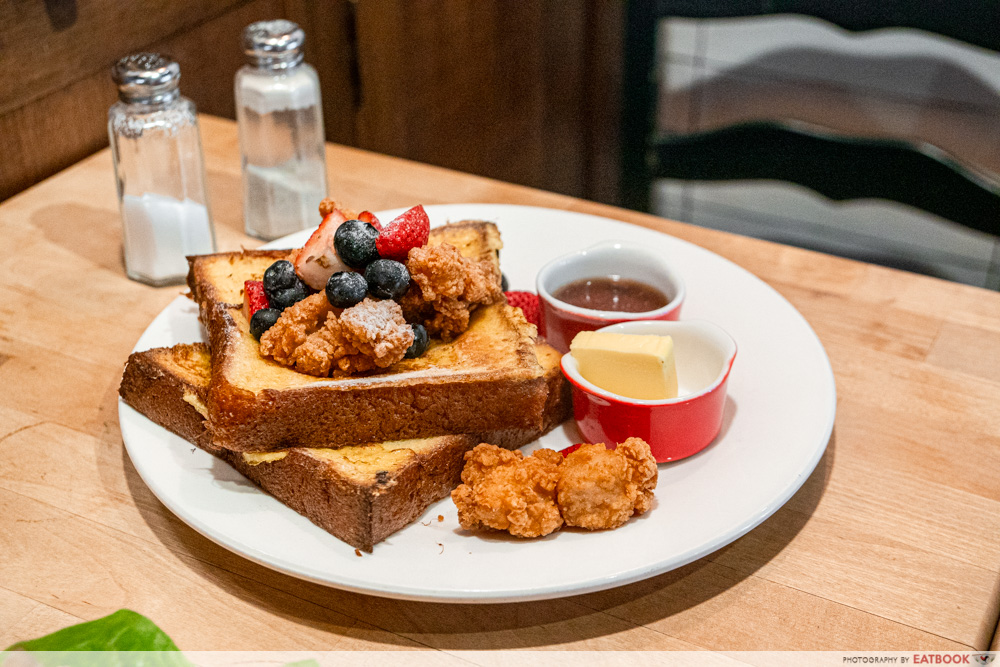 French Toast ($15.90) at Knots Cafe & Living comes with popcorn chicken, and a smoked strawberry maple syrup. Alternatively, the Knots Waffle Brekkie ($23.90) has the full works—buttermilk waffle, smoked beef sausage, baked tomato, streaky bacon, sauteed mushrooms, and scrambled eggs. These are on the breakfast menu, which is available all day till 6pm.
Delivery is charged at $8.56, with a minimum order of $20.
Get food delivered from Knots Cafe & Living here!
Knots Cafe And Living Review: Popular Cafe With Bali Vibes Serves Brunch In MacPherson
---
15. Seng Coffee Bar
---
Image credit: @brainkoh
Seng Coffee Bar doesn't serve just your average cafe fare. The menu here features a Salted Egg Chicken Burger ($15) that comes with truffle fries, and a brioche burger bun that's perfect for soaking up all that salted egg sauce, and Mentaiko Mac & Cheese ($17) that's topped with charred, melted mozzarella. Sides-wise, there's Grilled Baby Squid ($13), and Fried Nan Lu Chicken ($11) which sees chicken marinated in the red-hued fermented tofu, and served with house-made chilli.
Consider their delivery bundles, ranging from $30 for a Bundle For Two that includes a burger, pasta, and side, to $58 for the Family Bundle, inclusive of a burger and rice bowl, two kinds of pasta, and two sides. Do note that some options require top-ups.
Order via phone or WhatsApp at 8921 1862. Delivery is charged at $10, or free with orders above $80.
Check out the Seng Coffee Bar menu here!
---
Cafe delivery options
---
Every day can be weekend brunch date day with these cafe delivery options that we've collated. Some of these cafes will no longer continue with deliveries when dining-in resumes, but do consider checking them out in person thereafter!
For other sorts of food delivery, check out our lists of Japanese food deliveries, or dim sum deliveries.
23 Dim Sum Places Offering Delivery And Self-Collection During This Stay-Home Period
This article was originally written on 18 June 2020.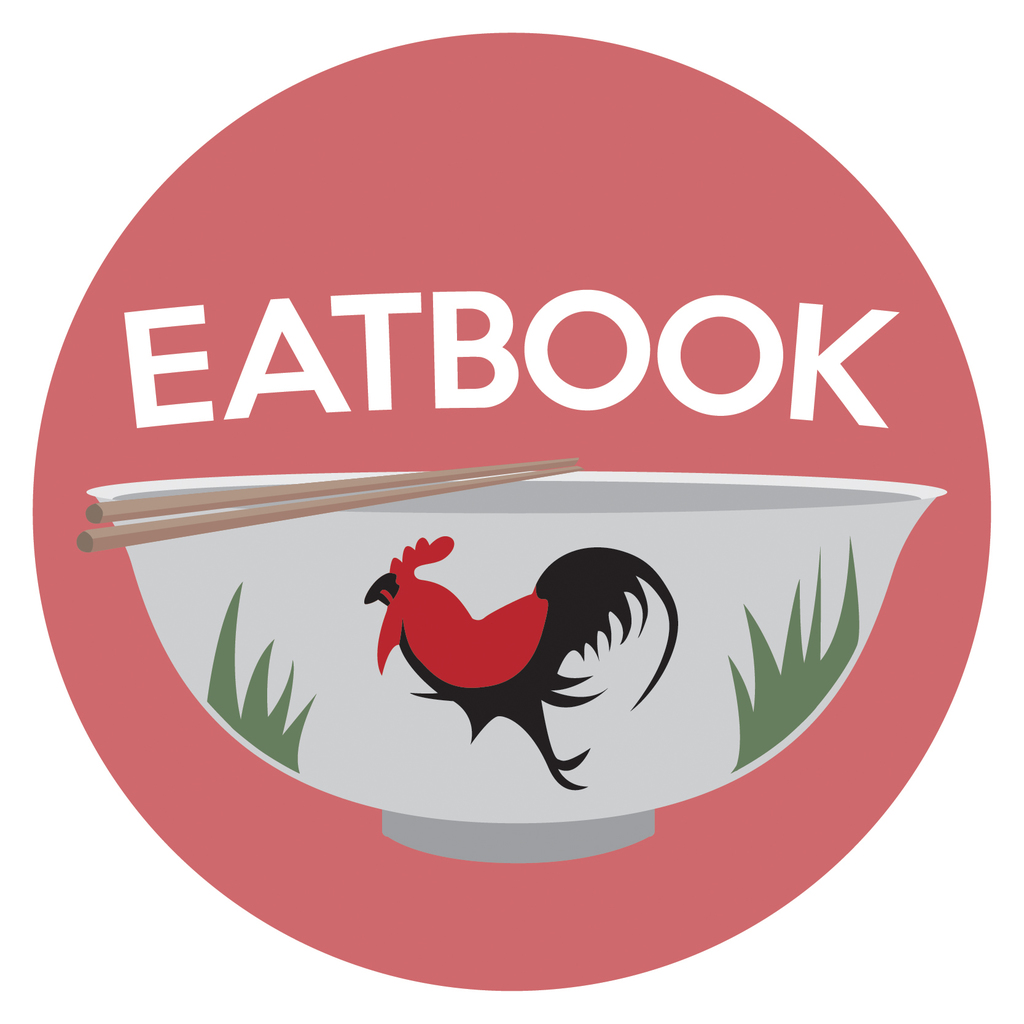 Drop us your email so you won't miss the latest news.