Columbus Coffee Co. at Upper Thomson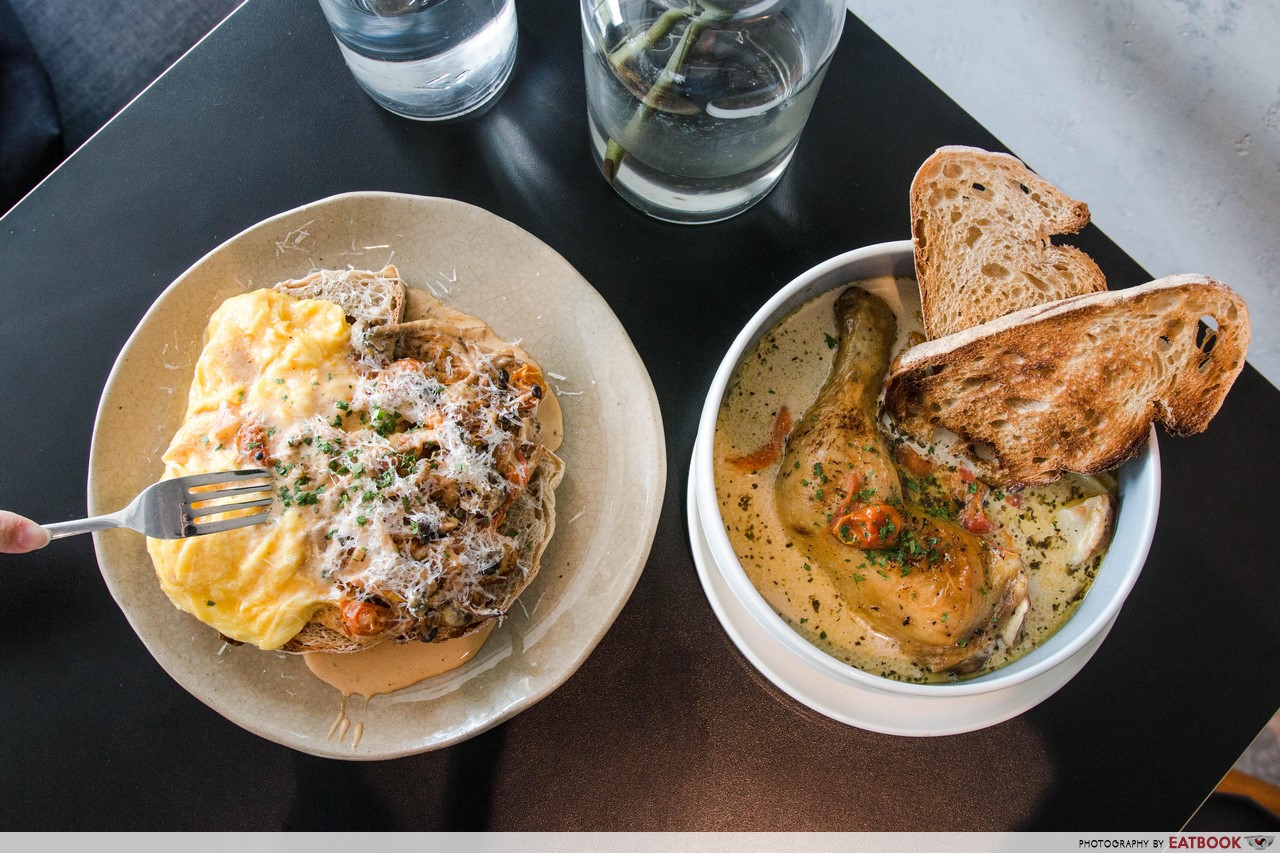 Opened earlier this year, Columbus Coffee Co. first got on my radar when I realised it's run by the people behind Atlas Coffeehouse. I'd been wanting to visit Atlas Coffeehouse for months, but was always turned off by the crowd. A friend told me Columbus Coffee Co. serves similar dishes, including their popular pancakes, so I thought I'd pay it a visit.
Food at Columbus Coffee Co.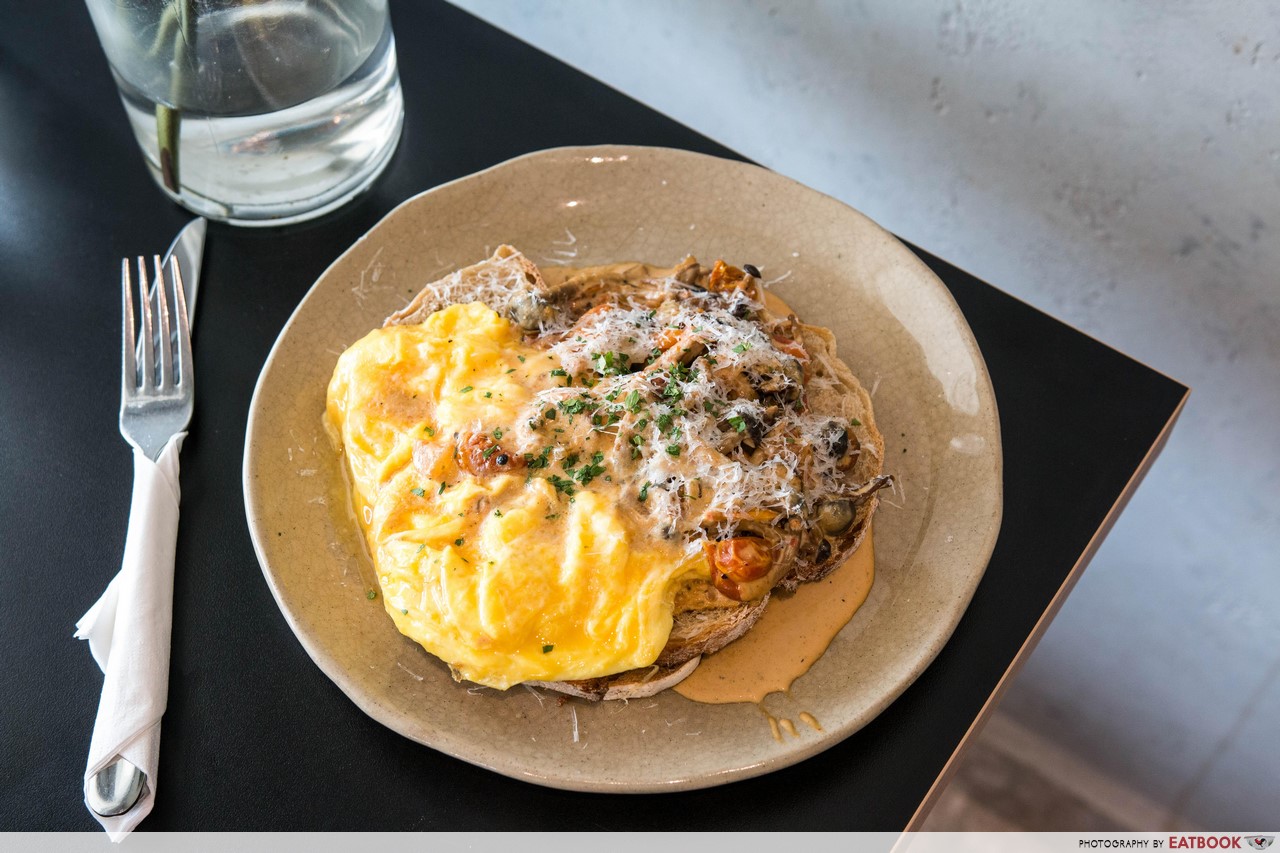 Compared to new cafes like Grids and Circles and Five Oars Coffee Roasters, Columbus Coffee Co. serves up relatively typical brunch plates. We got their Creamy Mushrooms on Toasted Sourdough ($14+), with an add-on of Scrambled Eggs (additional $3+).
The creamy eggs and toast were good, but it was the mushrooms that stood out most. Soaked in a herby, umami cream sauce, the sauteed shimeji mushrooms created an explosion of flavours on my taste buds – it was impossible to not finish everything at once. Just the mushrooms and toast would have been enough to make a good meal, so there really wasn't a need for us to add eggs to the mix.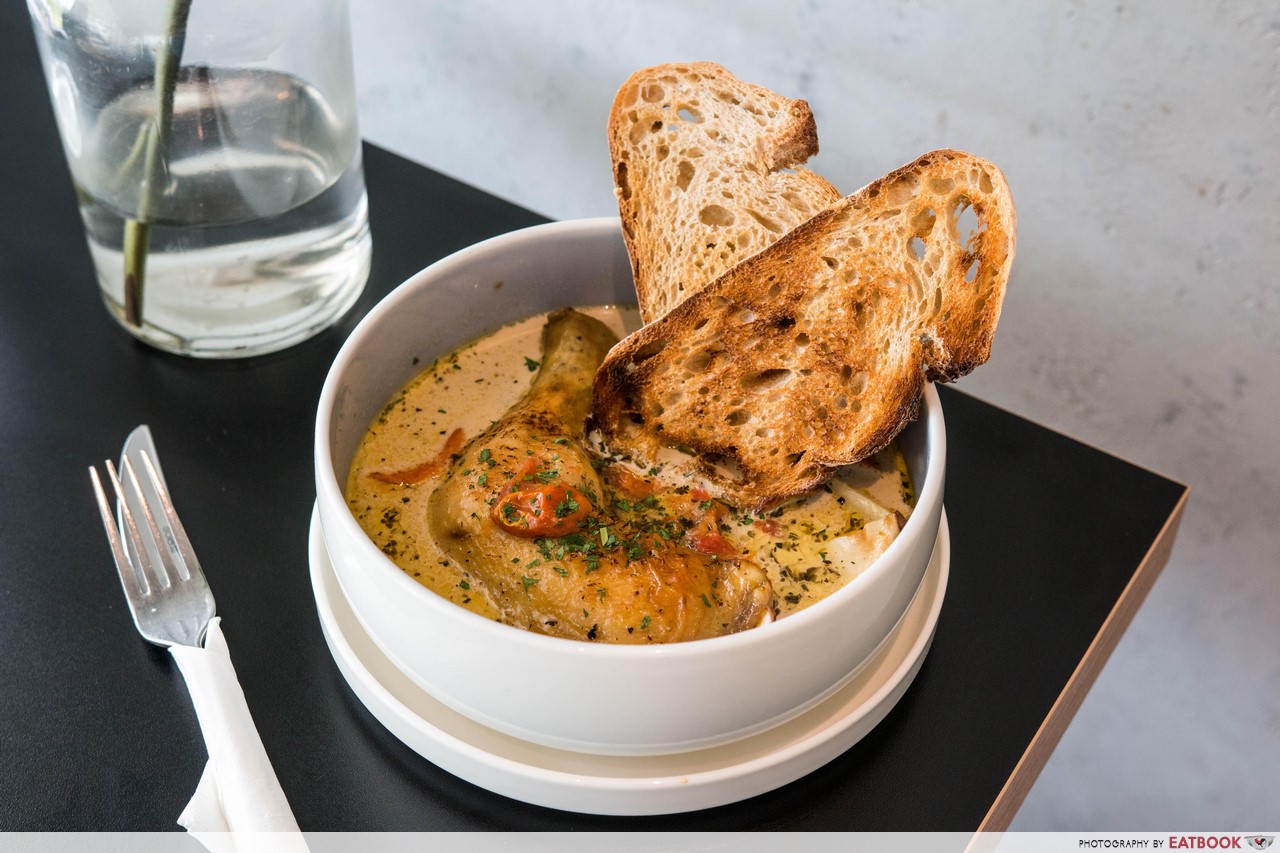 Next up was this huge bowl of Summer Chicken Stew ($18+). It comes with an entire slow-roasted chicken thigh, making this enough for two to share. The sun-dried tomato cream broth hides chunks of roasted potato and carrots as well.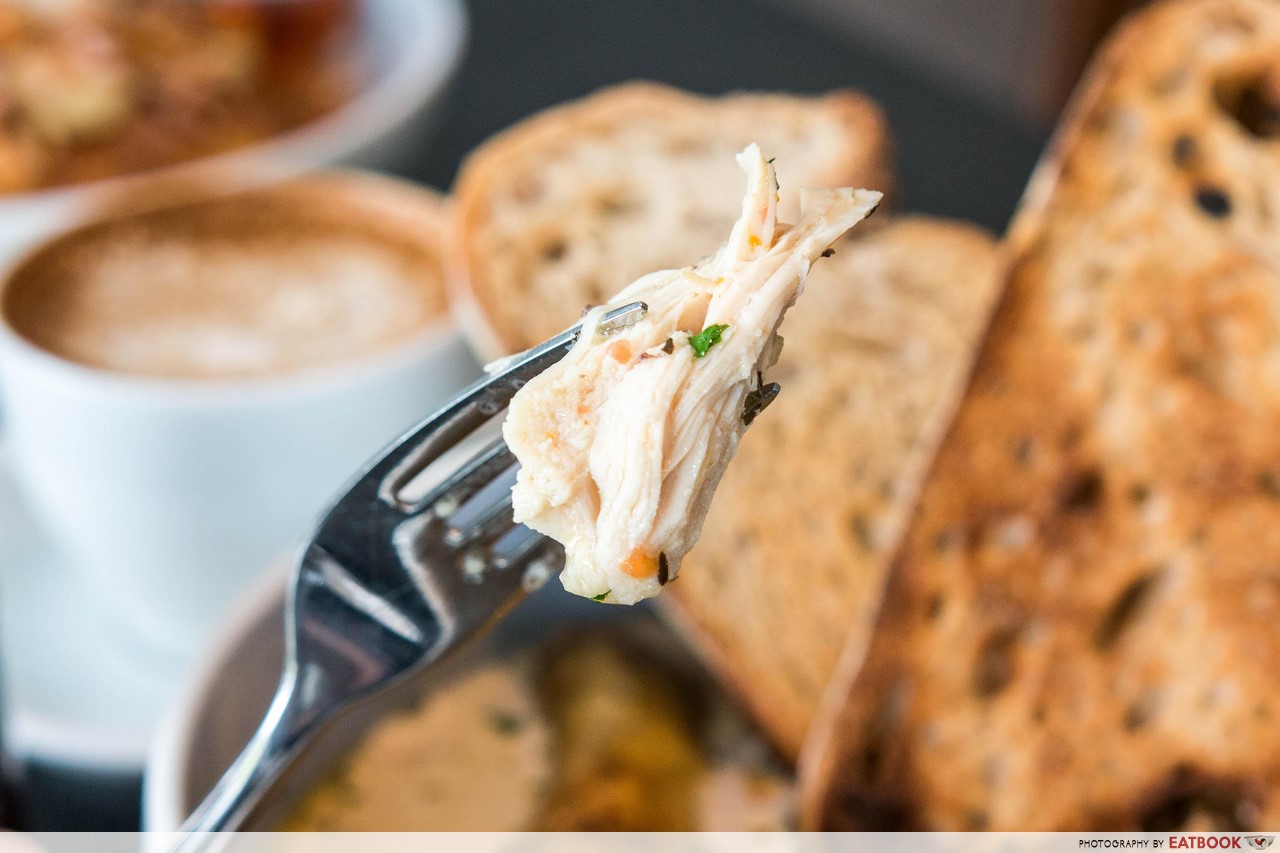 The robust broth was teeming with the fragrance and taste of rosemary, whetting our appetites the moment this was served. Taste-wise, it was similar to the sauce in the previous dish. Despite being more watery than the sauce, the stew was able to sufficiently flavour the succulent chicken. The potatoes were soft and the carrots sweet, completing the hearty dish wonderfully.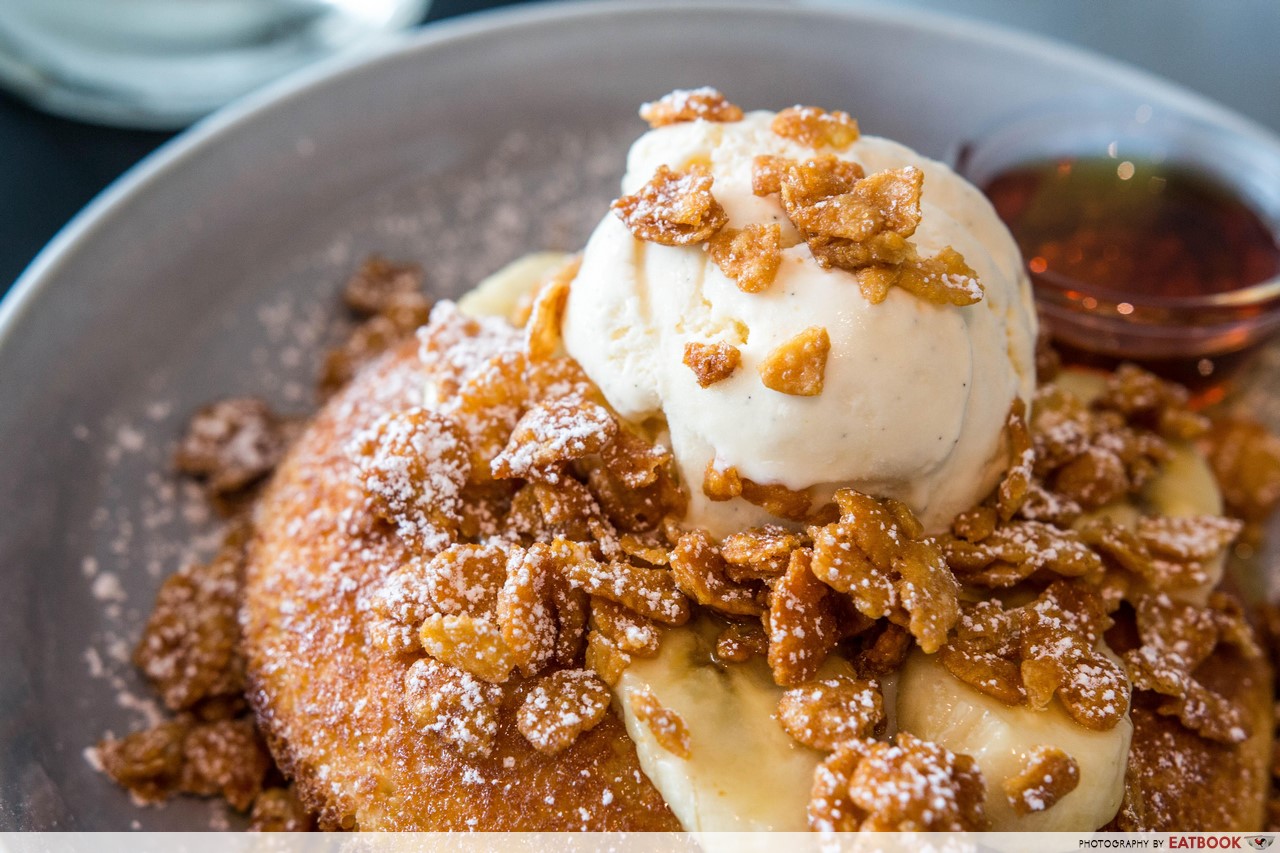 I've always wanted to try Atlas Coffeehouse's famous Butterscotch Banana Pancake ($18.50+), so of course I had to order it here. Looking exactly like all the photos I saw on Instagram, this beauty is topped with maple-glazed cornflakes and vanilla ice-cream.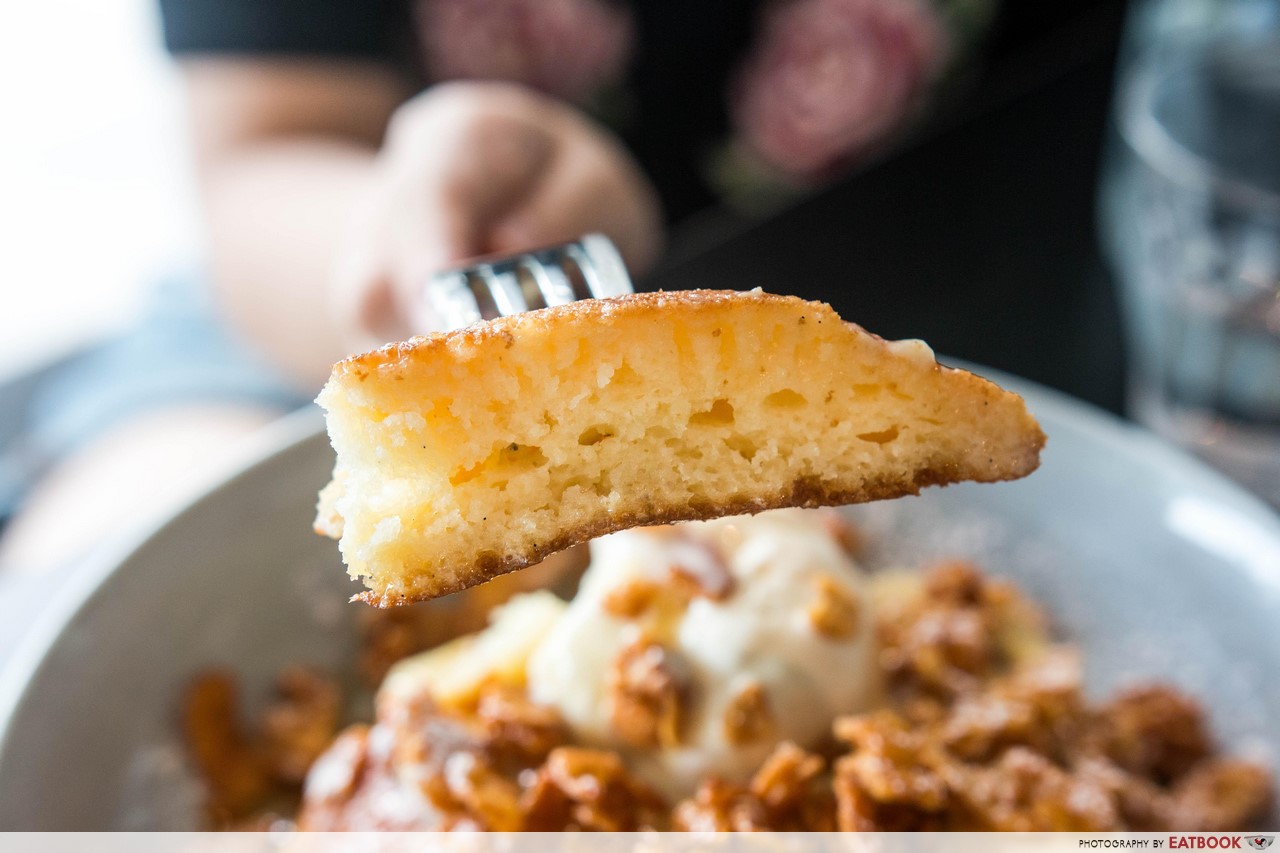 The thick, fluffy butterscotch pancake was delicious, especially if you have it with a little bit of everything. The crunch from the cornflakes, cold creamy sweetness from the ice-cream, and soft bananas made a wonderful combination, the kind that you could easily stuff yourself with without even realising.
Ambience at Columbus Coffee Co.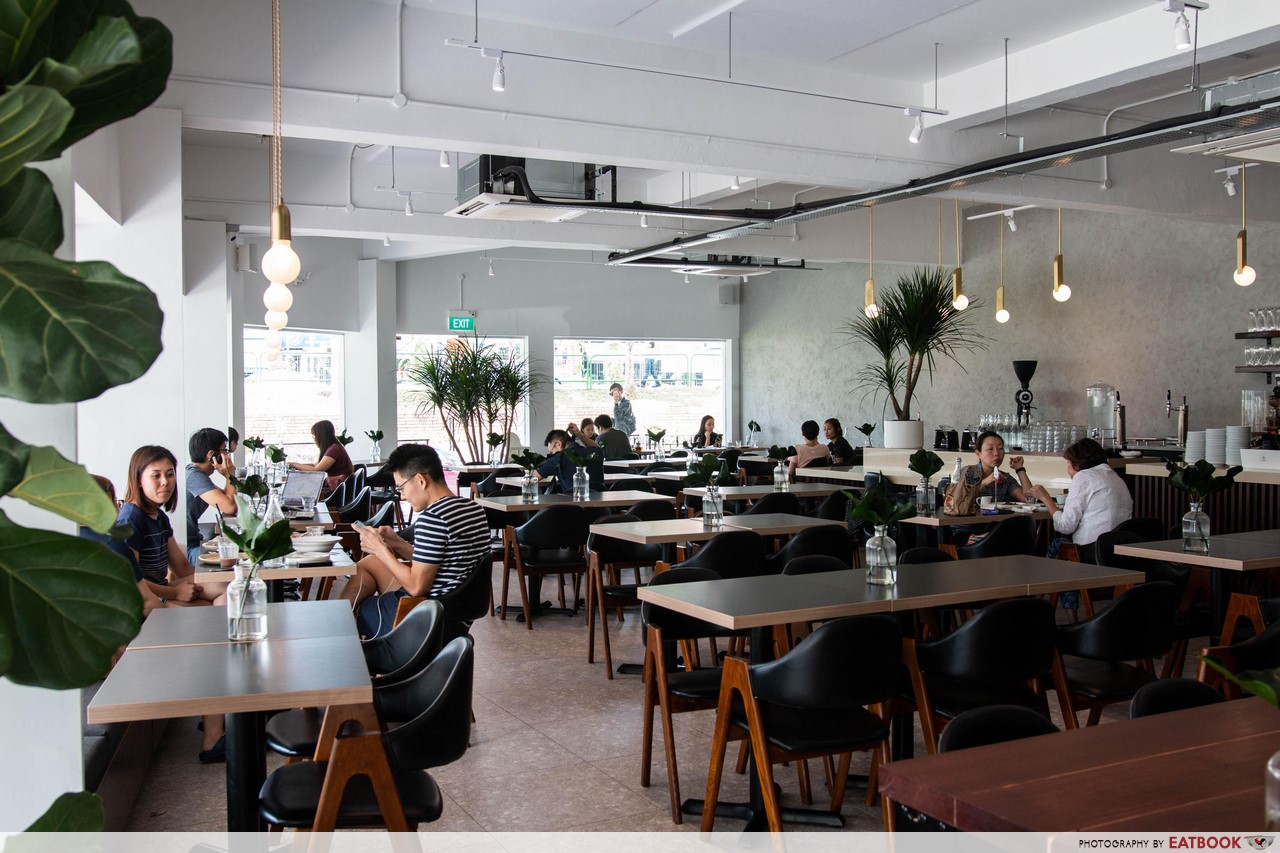 Columbus Coffee Co. is a corner cafe at Upper Thomson Road, just opposite One Man Coffee. It's a huge space inside with plenty of large tables that are great for groups. Place your orders at the counter and a staff member will serve your food to your table. It gets packed on weekends, so drop by on weekday nights if you can.
The verdict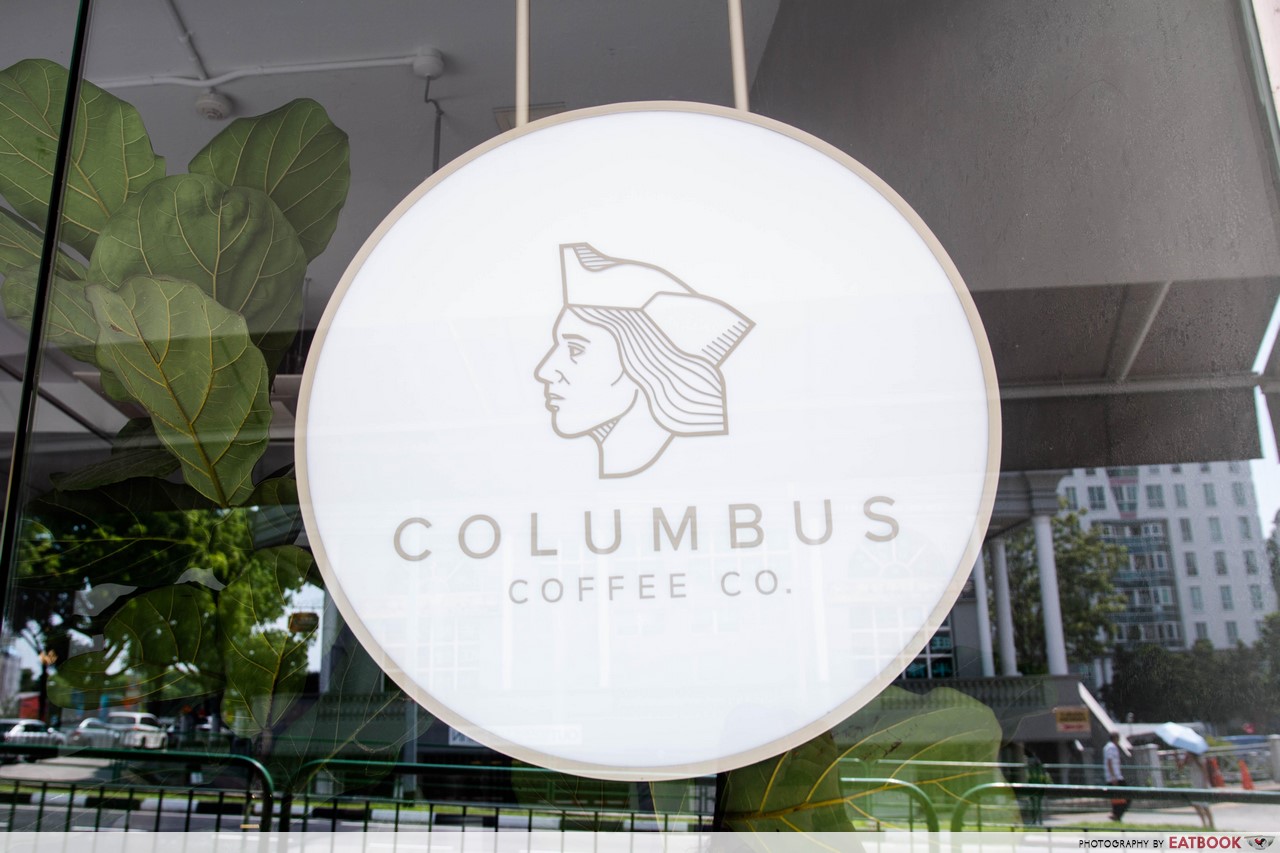 With so many popular cafes rooted in Upper Thomson, you've got to be pretty ballsy to start another one in the area. With such delicious food and a strong fan base, however, I can see why the team behind Atlas Coffeehouse went straight for it. Columbus Coffee Co.'s menu has all of Atlas Coffeehouse's signatures, so head down if you haven't gotten a chance to try them. If you're looking for novel dishes, however, you'll get a better chance at Daily Affairs or Two Hana.
Address: 220 Upper Thomson Road, Thomson Garden Estate, Singapore 574352
Opening hours: Tue-Sat 9am to 10pm, Sun 9am to 7pm
Tel: 6253 6024
Website
Columbus Coffee Co. is not a halal cafe.
Photos taken by Yeo Yuanning.
This is an independent review by Eatbook.
Summary
Pros
– Well-executed brunch classics
– Spacious
Cons
– Expensive
– Inconvenient location
Recommended dishes: Creamy Mushrooms on Toasted Sourdough ($14+), Summer Chicken Stew ($18+), Butterscotch Banana Pancake ($18.50+)
Opening hours: Tue-Sat 9am to 10pm, Sun 9am to 7pm
Address: 220 Upper Thomson Road, Thomson Garden Estate, Singapore 574352