---
Dempsey restaurants worth heading to
---
Over the years, Dempsey has earned itself a reputation for being a gastronomic corner of quality restaurants. Yet as one helluva foodie, I never got the chance to explore this hood given its slightly inaccessible location. This year, however, things are about to change. Having just earned my driving license, I now know where to take my folks to for family dinners – one of these Dempsey restaurants!  
---
1. Candlenut
---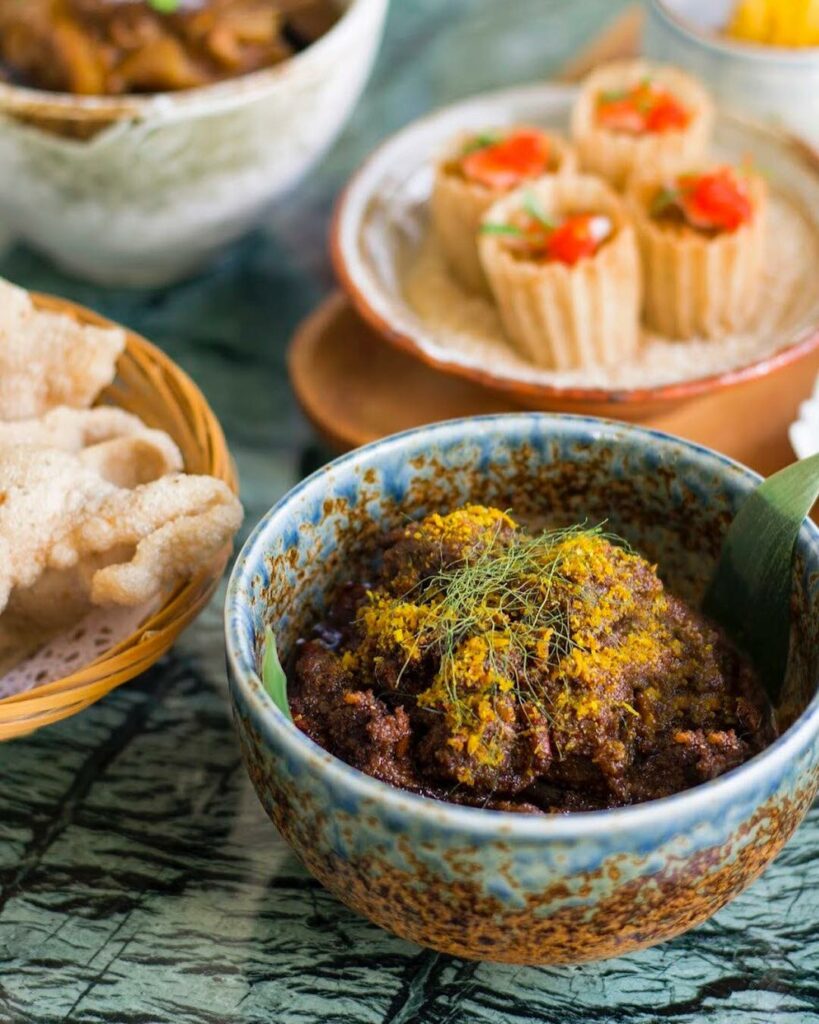 Image credit: @candlenutsg
Michelin-starred Peranakan restaurant Candlenut jazzes up traditional Peranakan dishes while still retaining the essence of the dish. A must-try Nyonya specialty here is Buah Keluak ($20++), which has tender chicken braised in a rich lemongrass and kaffir lime gravy, accentuated by the star of the dish – black nut sambal. End the meal with one of Candlenut's modern rendition of Peranakan kueh, our recommendation being Homemade Kueh Salat ($14++), served alongside coconut sorbet and crumbled kueh bangit.   
7 Modern Peranakan Kueh Shops That Make Traditional Nyonya Kueh Cool Again
Address: 17A Dempsey Road, Singapore 249676
Opening hours: Daily 12pm to 3pm, 6pm to 10pm
Tel: 1800 304 2288
Website | Menus
---
2. The White Rabbit
---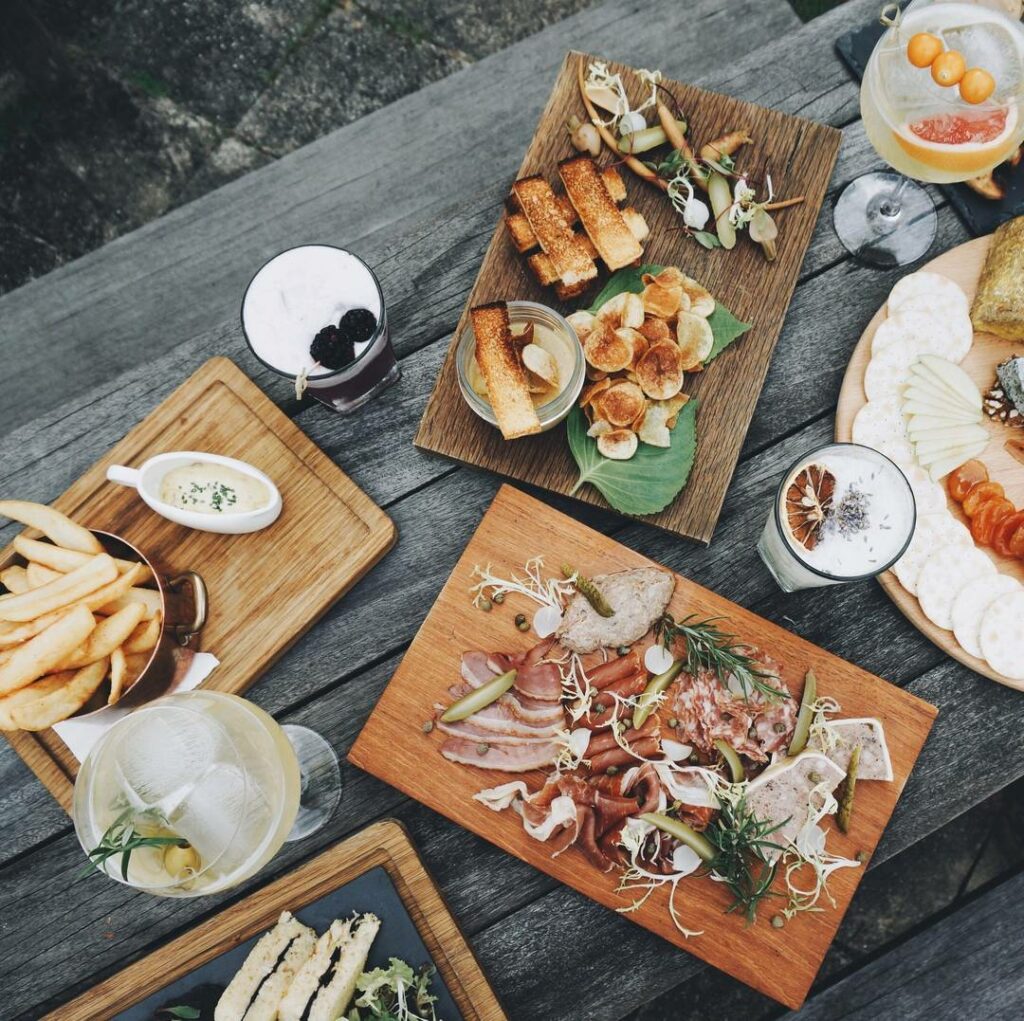 Image credit: @thewhiterabbitsg
Tucked inside the restored Ebenezer Chapel, The White Rabbit is filled with elegance and charm. A classic dish would be Crepes Suzette ($18++) – thin crepes made a la minute with some flambe action, doused in a zesty orange syrup and served alongside vanilla ice-cream. For sharing platters, Charcuterie ($20++) comes with sourdough bread and five meats of your choice, such as duck rillettes, chorizo iberico, and spicy pepperoni salami.    
Address: 39C Harding Road, Singapore 249541
Opening hours: Tue-Thur 6pm to 11:30pm, Fri-Sat 6pm to 12:30am, Sun 6pm to 11:30pm
Tel: 6473 9965
Website | Menus
---
3. Blu Kouzina
---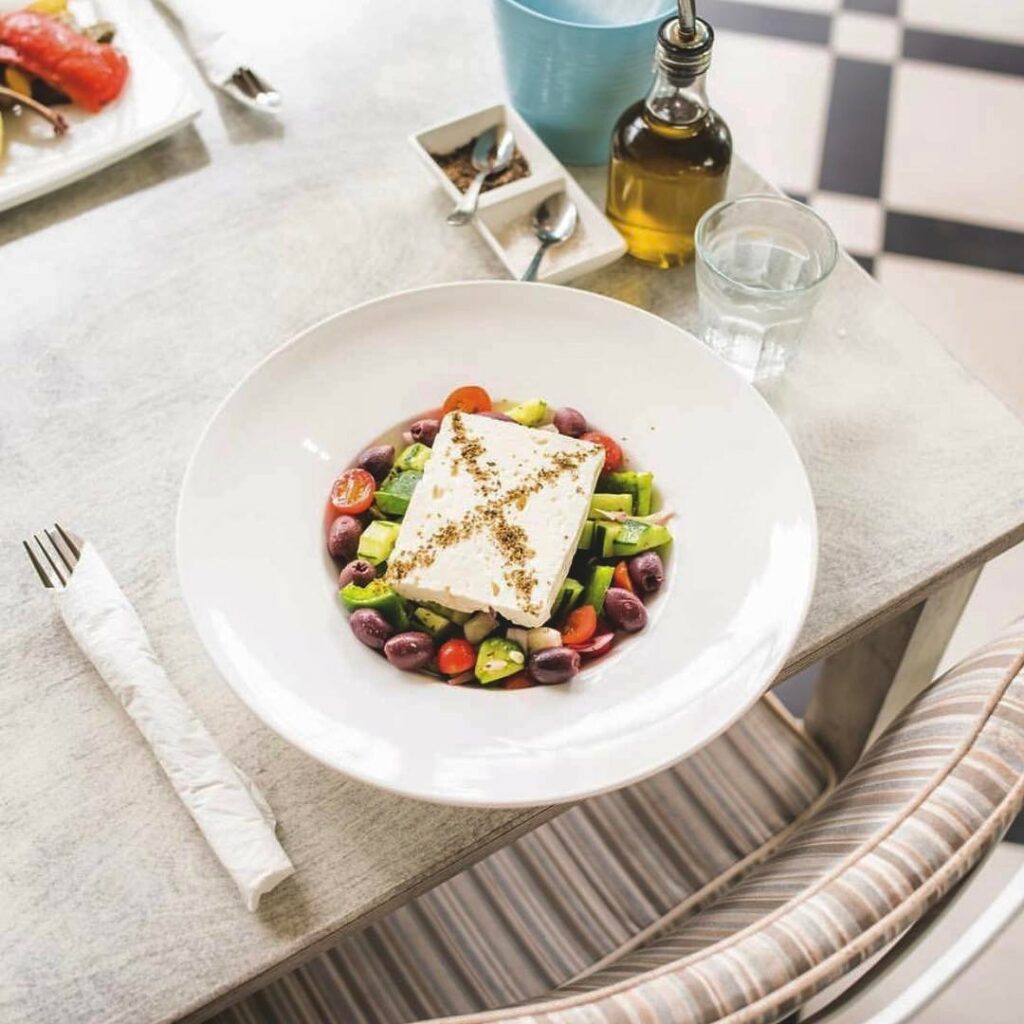 Image credit: @blukouzina
Blu Kouzina serves up quality and traditional Greek cuisine. Their simple yet flavourful Horiatiki ($22.80++/$13.80++) comprises diced tomatoes, crunchy cucumbers, briny olives, feta cheese and extra virgin olive oil. If you're craving for something more filling, the baked Mousaka ($29.80++) is a heartier alternative made up of eggplants, potatoes and minced beef topped with bechamel sauce.  
Address: 10 Dempsey Road, #01-21, Dempsey Hill, Singapore 247700
Opening hours: Daily 12pm to 2:30pm, 6pm to 10pm
Tel: 6875 0872
Website
Menu
---
4. Chopsuey Cafe
---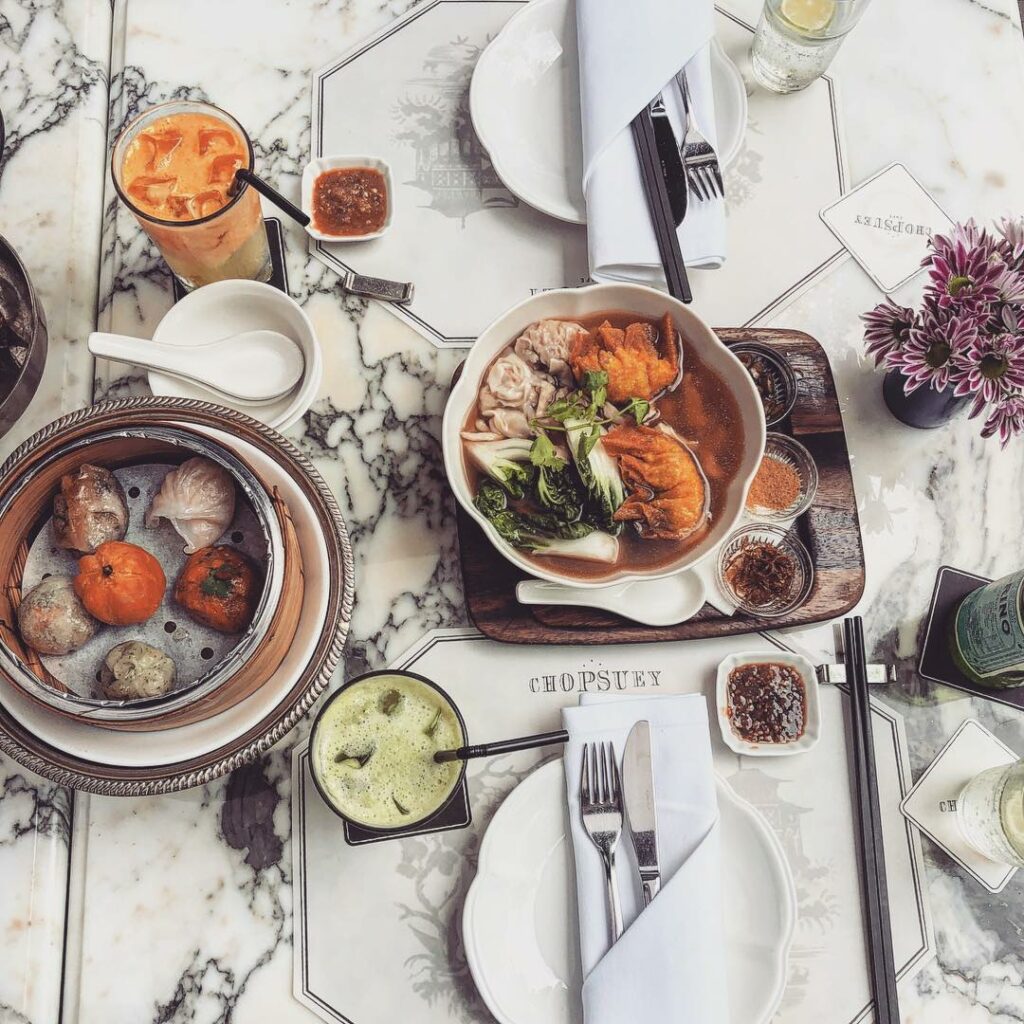 Image credit: @no_regretos
Led by the same team behind PS. Cafe, Chopsuey Cafe explores modern Asian cuisine instead of the former's Western plates. Dive straight into their mains with Cooky's Pork Chop With Chips & Edamame ($24++), which has Hainanese-style pork chops and crispy french fries drenched in a velvety smooth sweet and sour sauce. For a refreshing kick, Crispy Orange Beef (A.K.A Rusty Nails) ($24++) comprises caramelised strips of short rib tossed in a zesty orange sauce that will tingle your taste buds.

Address: Block 10 Dempsey Road, #01-23, Singapore 247700
Opening hours: Mon-Fri 11:30am to 11pm, Sat-Sun & PH 10:30am to 11pm
Tel: 9224 6611
Website | Menus | Full list of outlets
---
5. The Dempsey Cookhouse & Bar
---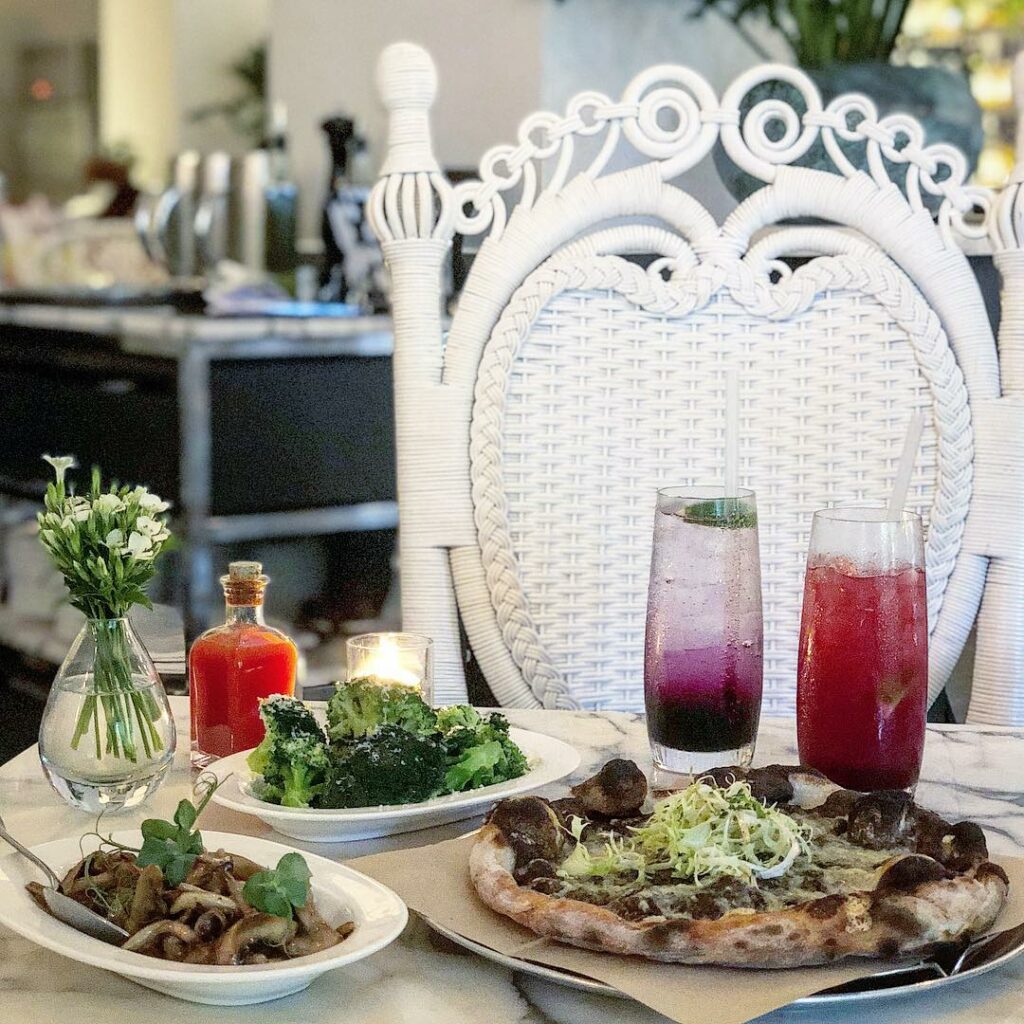 Image credit: @lareinabelle
The Dempsey Cookhouse & Bar is owned by Michelin-starred chef Jean-Georges Vongerichten, and it boasts a sophisticated interior complete with white marble tables and beautiful pillars. The star on the menu, Black Truffle and Fontina Cheese Pizza ($34++), has a chewy yet thin pizza crust topped with a generous serving of umami black truffle and savoury fontina cheese. Their Burrata ($24++) makes for an excellent appetiser – think pillowy and creamy buffalo milk cheese topped with Meyer lemon jam, basil and served with toasted ciabatta.   
Address: 17D Dempsey Road, Singapore 249676
Opening hours: Mon-Thur 12pm to 3pm, 6pm to 12am, Fri 12pm to 3pm, 6pm to 1am, Sat 11:30am to 4pm, 6pm to 1am, Sun 11:30am to 4pm, 6pm to 12am
Tel: 1800 304 5588
Website | Menus
---
6. Roadhouse
---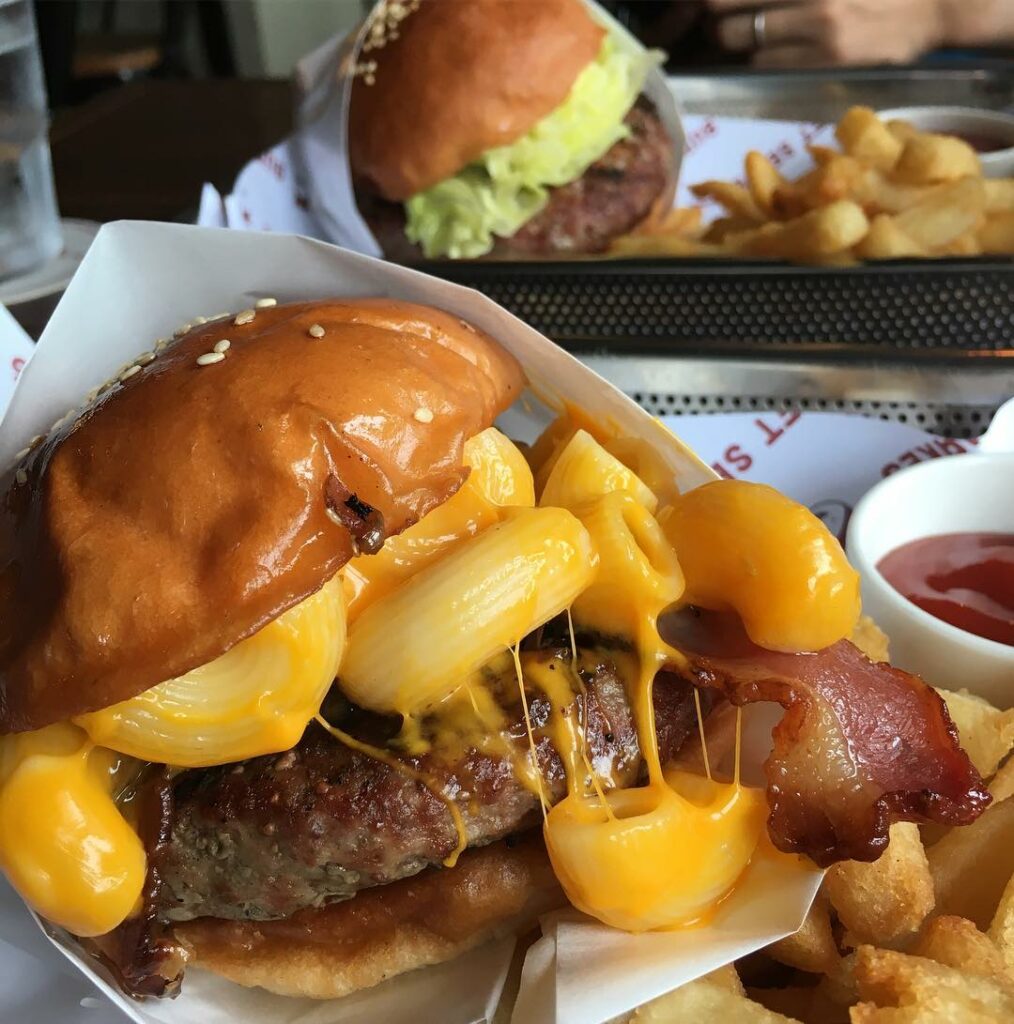 Image credit: @moka.stella36
For classic American diner grub, head straight to Roadhouse, which serves up breakfast with all the works, OTT milkshakes and indulgent burgers. Mac Daddy ($15++ for classic beef patty, $23++ for wagyu patty) is an all-time favourite and comprises a well-done beef patty topped with streaky bacon, creamy mac and cheese, sweet caramelised onions and Roadhouse's secret sauce sandwiched between buttered sesame buns. Dessert lovers will be delighted to know that they offer a wide range of decadent milkshakes, including unique flavours such as Sticky Date Pudding ($13++).
Address: 13 Dempsey Road, Singapore 249674
Opening hours: Wed-Fri 5pm to 10pm, Sat-Sun 10am to 10pm
Tel: 6776 0777
Website
Menus
---
7. Don Quijote Spanish Restaurant
---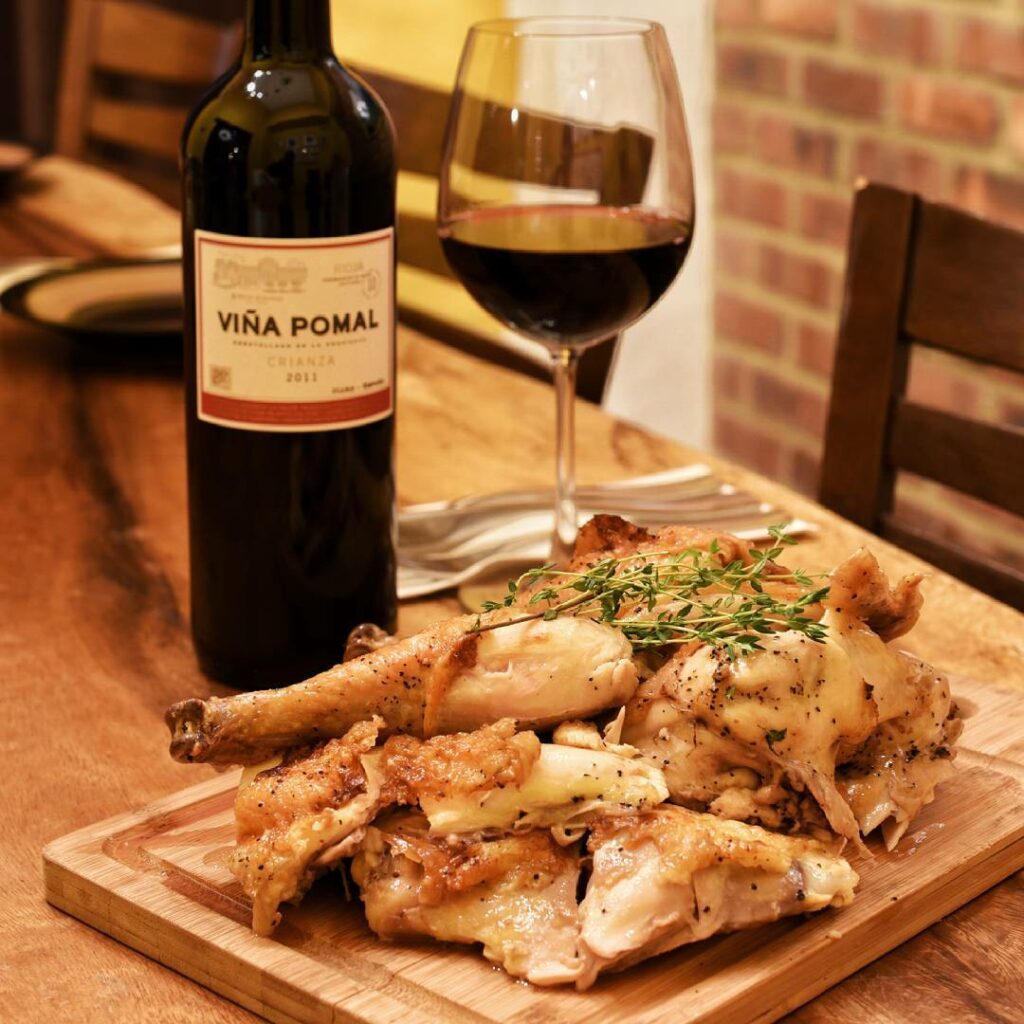 Image credit: @donquijotesg
The delicious Spanish tapas and mains served up at Don Quijote Spanish Restaurant earned this restaurant a loyal crowd. Rabo de Toro ($16++) is one of the more popular tapas here; it's oxtail slow-cooked in a braising liquid till the meat becomes fall-off-the-bone tender. And don't leave without having a taste of their paella. The crowd's favourite is Paella Valenciana ($33++/$48++/$65++), which has tomatoes, mussels, squid, shrimp and chicken mixed with Arborio rice and cooked in a saffron-infused stock to produce a fragrant waft with every bite.
Address: 7 Dempsey Road, #01-02, Singapore 249671
Opening hours: Mon-Wed 4pm to 10:30pm, Thur-Fri 4pm till late, Sat 11am till late, Sun 11am to 10:30pm
Tel: 6476 2811
Website
Menus
---
8. Jones The Grocer
---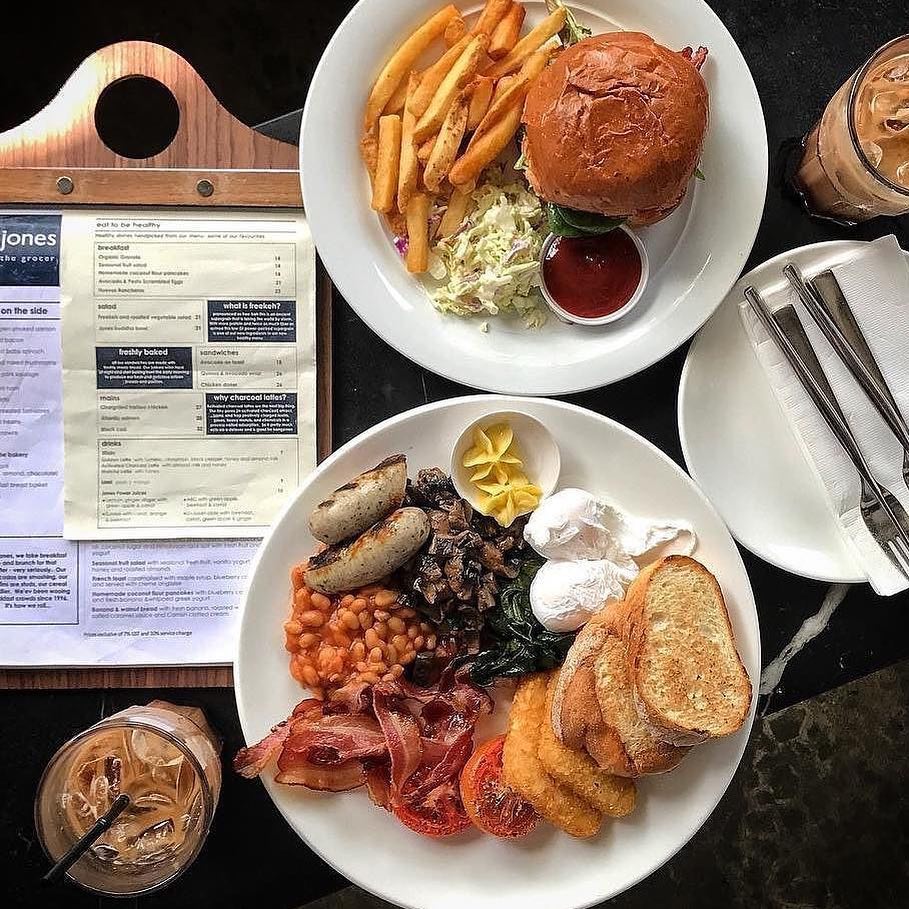 Image credit: @jonesthegrocersingapore
Housing both a cafe and grocery store, along with a menu that offers a wide variety of dishes, it is no wonder Jones The Grocer is such a popular brunch spot. Go all out with Jones Big Breakfast ($28++) – a classic brunch dish comprising pork sausages, eggs, bacon, sauteed mushrooms, roasted tomatoes, baked beans, spinach and hash browns with sourdough toast. If you're on an #eatclean streak, Quinoa & Avocado Salad ($18++) is a filling alternative that has feta cheese, lentils, pomegranate, avocado and beans tossed in a mint and parsley dressing.  
10 Popular Cafes That Are Easy To Park At For Weekend Brunches With Bae
Address: 9 Dempsey Road, Singapore 247697
Opening hours: Daily 8am to 11pm
Tel: 6476 1518
Website
---
9. Long Beach Seafood Restaurant
---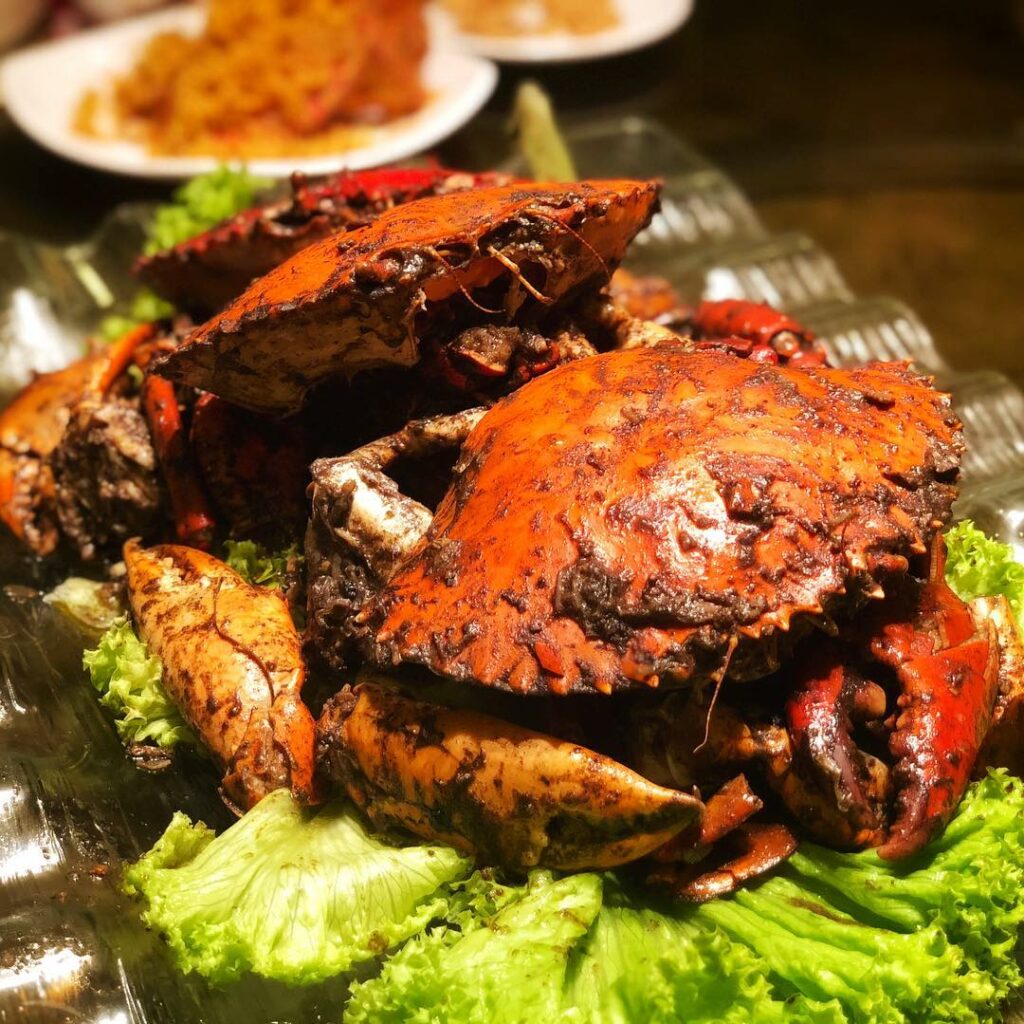 Image credit: @nookrajeab
Long Beach Seafood Restaurant prides themselves in being the brains behind Singapore's black pepper crab, and for dishing out quality zi char dishes. Spotted on almost every table at their restaurant, Famous Black Pepper Crab (seasonal price) is served piping hot and coated in a thick layer of fragrant black pepper sauce. For a dish with a spicy kick, Popular Chilli Crab (seasonal price) has a spicy, tangy and sweet gravy. It's a tad spicier than other restaurants' chilli crab, and goes perfectly well with deep-fried mantou.

Address: 25 Dempsey Road, Singapore 249670
Opening hours: Daily 11am to 3pm, 5pm to 1am
Tel: 6323 2222
Website | Full list of outlets
---
10. Huber's Butchery & Bistro
---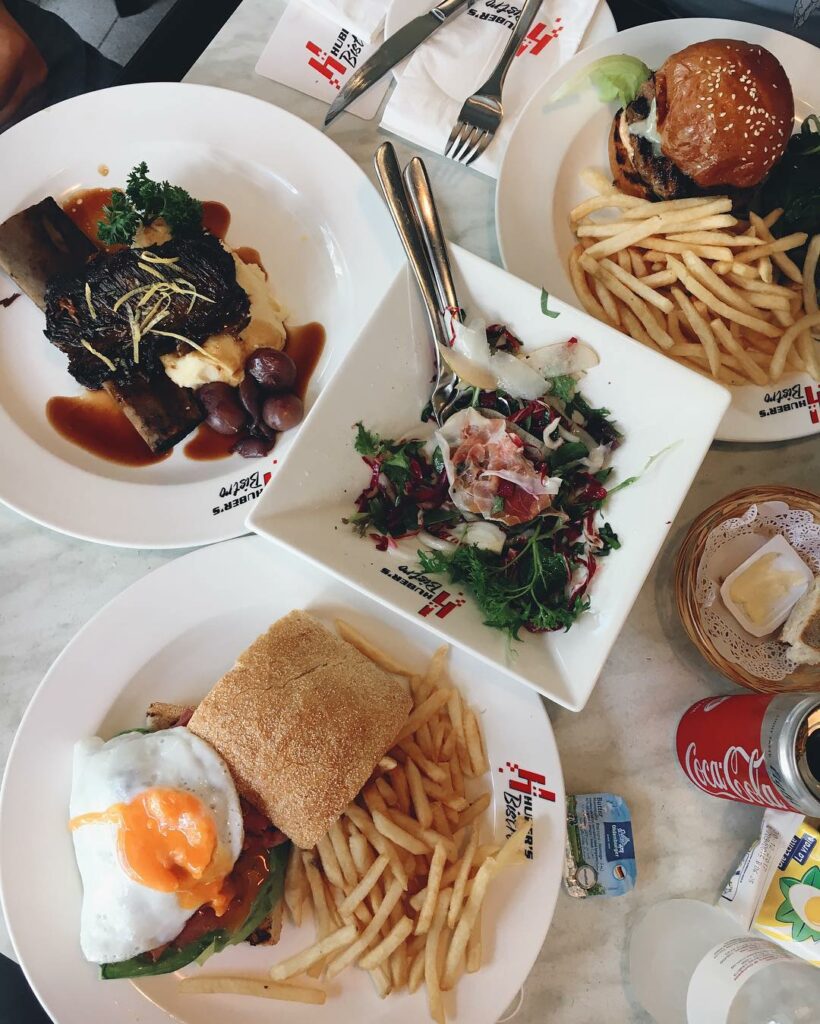 Image credit: @ynes.t
Huber's Butchery and Bistro is known for selling and using only fresh cuts of quality meats in their dishes. If you're a carnivore at heart, U.S. Prime Sirloin Steak ($28++) will satisfy your cravings. It's got 220g of steak grilled to your choice of doneness, topped with a herb butter brown sauce and served alongside fries and vegetables. If brunch is more of your thing, Huber also offers a special breakfast menu, available only on weekends and public holidays from 9:30am to 12pm. A simple yet lip-smacking dish from their breakfast special would be their Freshly Baked Croissant ($8.50++), which is served with house-cured ham and your choice of coffee.   
Address: 22 Dempsey Road, Singapore 249679
Opening hours: Tue-Fri 11am to 10pm, Sat-Sun & PH 9:30am to 10pm
Tel: 6737 1488
Website
Menus
---
Head over to Dempsey for brunch this weekend!
---
With its picturesque ambience, Dempsey truly makes for a good spot for dates and meals with the squad. Head over this weekend with your gang, and if you know of other Dempsey restaurants worth a try, leave us a comment down below!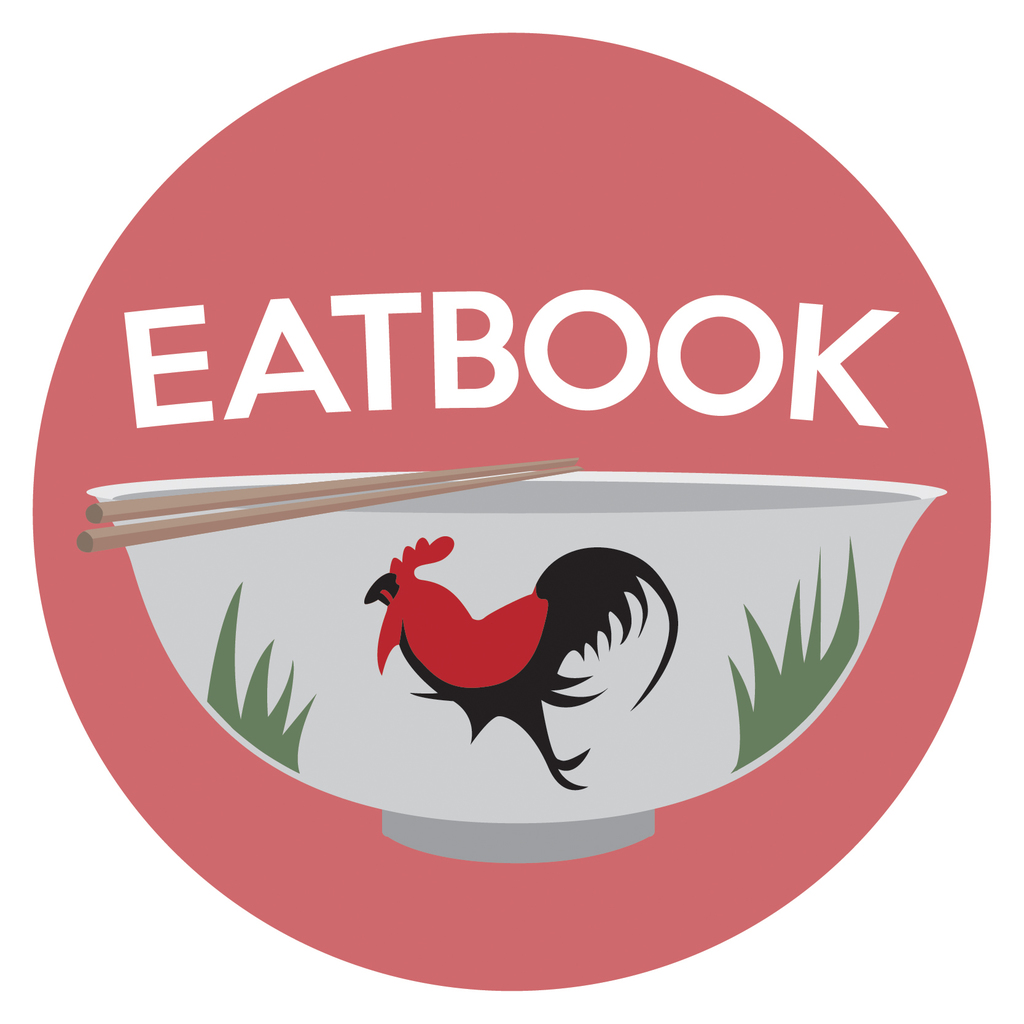 Drop us your email so you won't miss the latest news.