---
Durian buffets with unlimited portions of the king of fruits
---
My family was never one that would surround the dining table, armed with jugs of water and a chopper, just to feast on durian. In fact, the first time I tried durian was when I was a teenager and a family friend bought a durian crepe for me while we were out. From then on, I was hooked to this pungent and – let's be real – ugly fruit, as well as its soft, creamy flesh. For those who can't get enough of this king of fruits, there are a handful of durian buffets around that can help satisfy your craving. But remember to drink loads of water during and after, to prevent this heaty fruit from giving you a sore throat!
---
1. Mao Shan Wang buffet at Majestic Durian

---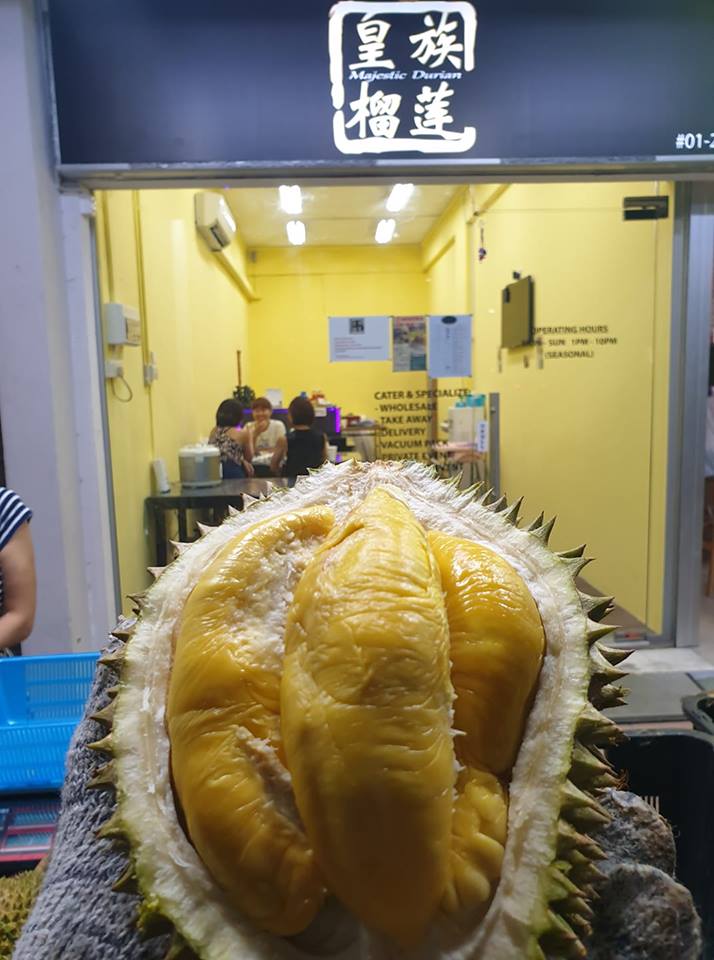 Image credit: Majestic Durian's Facebook page
If you're all about the King of Fruits, go for this Mao Shan Wang buffet at Majestic Durian. Found at an unassuming neighbourhood shop, the buffet is priced at $38 and lets you feast on as many Mao Shan Wang, D13 and D101 durians as you want in 90 minutes. As if that's not good enough, children below 12 years old and senior citizens above 55 years old get to eat for free! Wastage is charged at a la carte prices, so remember to only order what you'll eat.
$38 Mao Shan Wang Durian Buffet At Bedok – Free For Those Above 55 Years Old
Address: 84 Bedok North Street 4, #01-29, Singapore 460084
Buffet dates: 29 May 2019 onwards, with no fixed end date
Buffet hours: Daily 2pm to 10pm
Buffet price: $38
Tel: 8630 7351
Website
---
2. Durian Fiesta at Coffee Lounge
---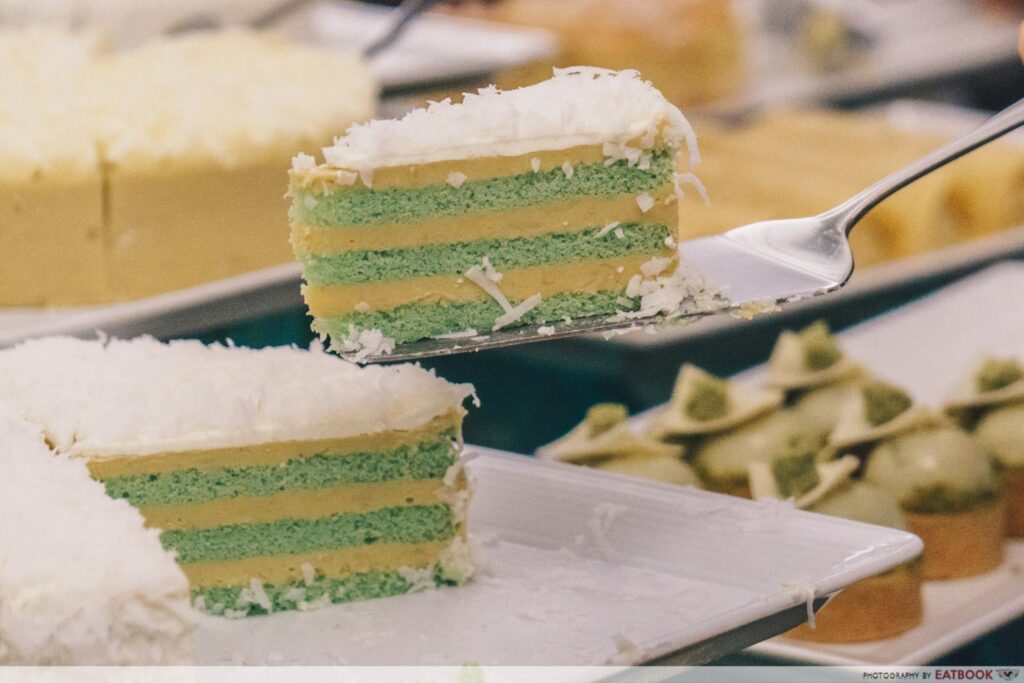 Goodwood Park has long been known for their annual Durian Fiesta, and this year's dessert buffet at Coffee Lounge is worth a visit. There are plenty of additions to the lineup every year and this year's must-try is the D24 Pandan Lapis Coconut Cake ($16 per slice, $88 for 1.2kg whole cake). This addictive cake combines rich durian mousse with fluffy layers of pandan sponge that is then topped with a generous serving of shredded coconut flakes.
The Goodwood Park Durian Buffet 2019 Includes New Desserts Such As D24 Pandan Cake
Address: 22 Scotts Road, Goodwood Park Hotel, Singapore 228221
Buffet dates: 4 May to 14 July 2019
Buffet hours: Daily 12pm to 2:30pm, 6pm to 10:30pm
Buffet price: from $39.80++, click for full list of prices
Tel: 6730 1746
Website
---
3. Durian High Tea Buffet at Marriott Cafe
---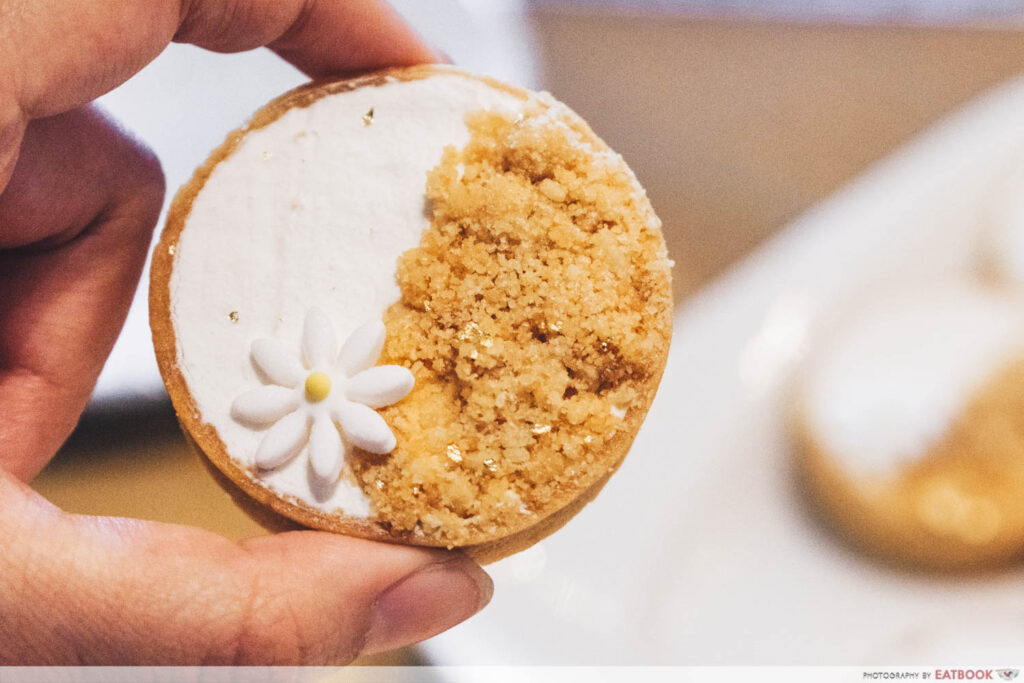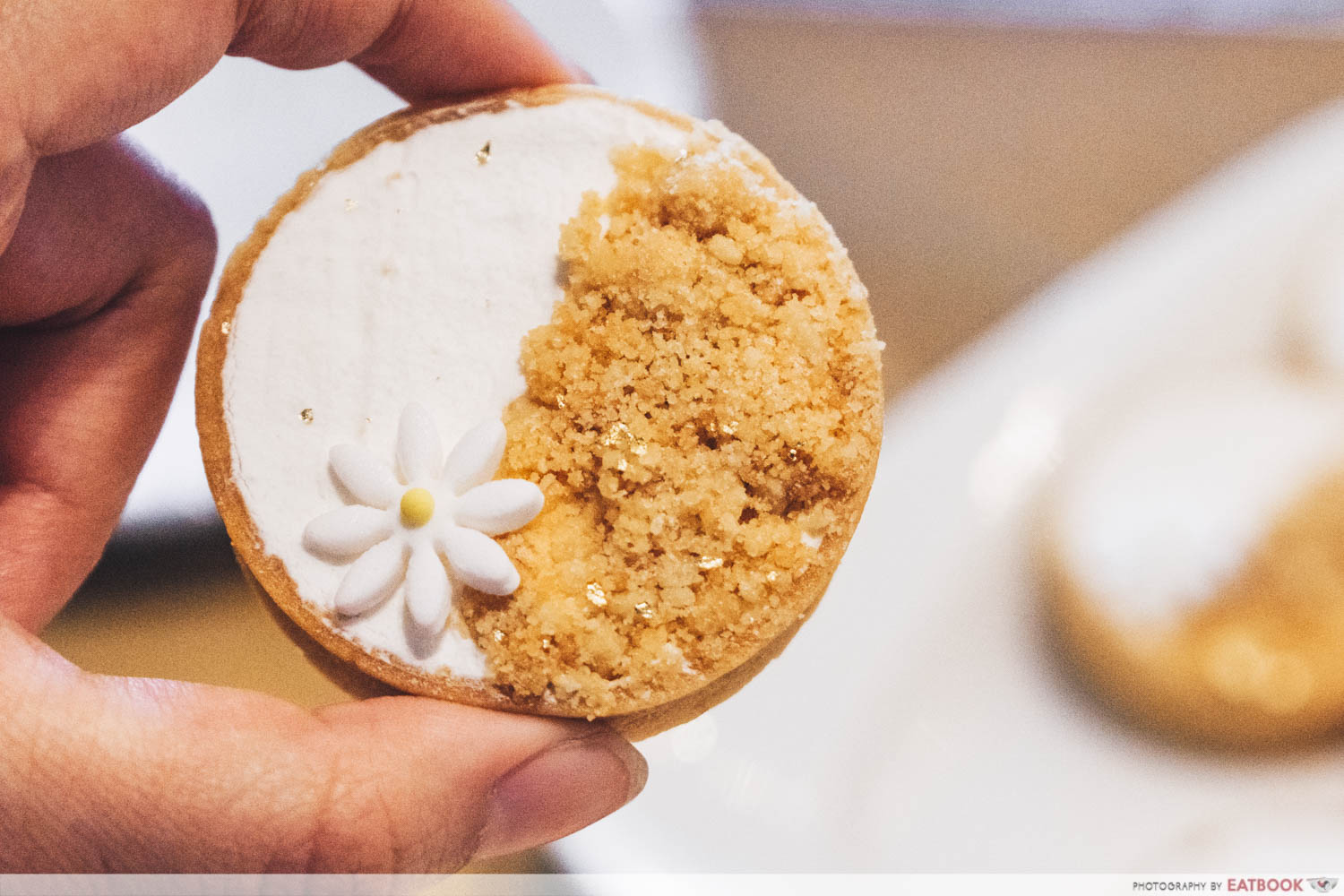 If you have an incurable sweet tooth, check out Marriott Cafe's Durian High Tea Buffet ($45++). Aside from classic treats such as durian cream puffs and strudels, they also offer unique sweets including their durian coconut custard crepe and durian red bean puddings. The treats are all made using Mao Shan Wang durians. Aside from the durian pastries, you can also feast on more than 50 dishes at their high tea buffet!
Marriott Cafe Durian High Tea Buffet 2019 Has DIY Durian Rojak, Pizza & Durian Pandan Milkshake
Address: 320 Orchard Road, Singapore Marriott Tang Plaza Hotel, Singapore 238865
Buffet dates: 3 June to 31 July 2019
Buffet hours: Daily 3pm to 5:30pm
Buffet prices: from $45++, click for full list of prices
Tel: 6831 4605
Website
---
4. 45 Mins Durian Buffet at Plaza Singapura
---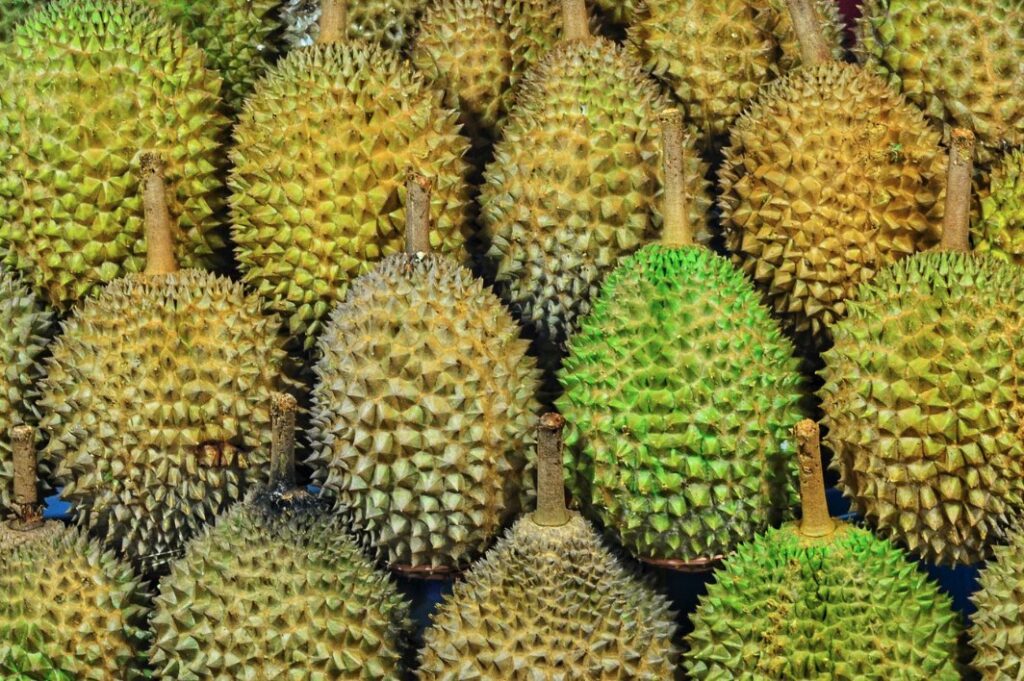 The most value-for-money durian buffet in this entire list has got to be Plaza Singapura's 45 Mins Durian Buffet. At just $4.50, this buffet offers 45 minutes of non-stop Mao Shan Wang, D24, and more. There's a catch though – you have to spend a minimum of $45 in a single receipt at Plaza Singapura to purchase a ticket to the durian buffet, and you can only buy a maximum of 2 tickets per day. The buffet will be held from 21 to 23 June 2019, so get your hands on those tickets fast!
Address: 68 Orchard Road, Level 1, Outdoor Front Plaza, Plaza Singapura, Singapore 238839
Buffet dates: 21 June to 23 June 2019
Buffet hours: 11am to 9pm
Buffet price: $4.50, with a minimum of $45 spent in a single receipt from Plaza Singapura
Website
---
5. Durian buffet by Just Durian

---

Image credit: Just Durian's Facebook page
The best part about Just Durian is that they'll help you organise a durian buffet just for you and your crew. The company is a supplier that offers several types of durians, including Green Bamboo, XO, and the usual Mao Shan Wang. Drop them a call or email with a date and budget and they'll be able to plan a customised durian buffet with the types of durian you want. If just the fruit itself is too boring, you can add desserts such as durian crepe, durian cheesecake, and even durian coffee to your durian party!
Tel: 6850 5451
Website
---
6. Good Ol' Days at Resorts World Sentosa

---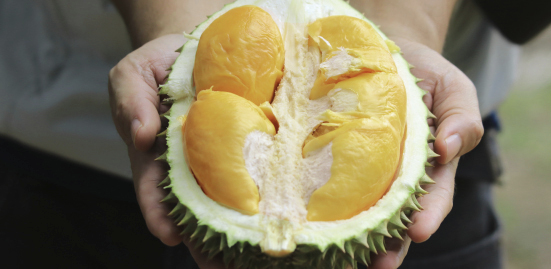 Image credit: Resorts World Sentosa
If you want to enjoy free-flow durians at a more atas environment, check out Resorts World Sentosa's durian buffet. Named Good Ol' Days, this 90-minute event offers unlimited durians including Mao Shan Wang, Black Pearl and Red Prawn. Aside from durians, you can also get savoury dishes such as laksa and ngoh hiang. A range of drinks including coconut water and house-made barley drink will also be available for you to cool yourself down as you feast. This is a ticketed event, so be sure to book your ticket online before heading down.
Address: 8 Sentosa Gateway, The Coliseum, Hard Rock Hotel Singapore, Singapore 098269
Buffet date: 12 July 2019
Buffet hours: 6pm to 7:30pm
Buffet price: $98 for the public, $88 for RWS Invites members
Website
---
7. The Flavours of Singapore at The Line
---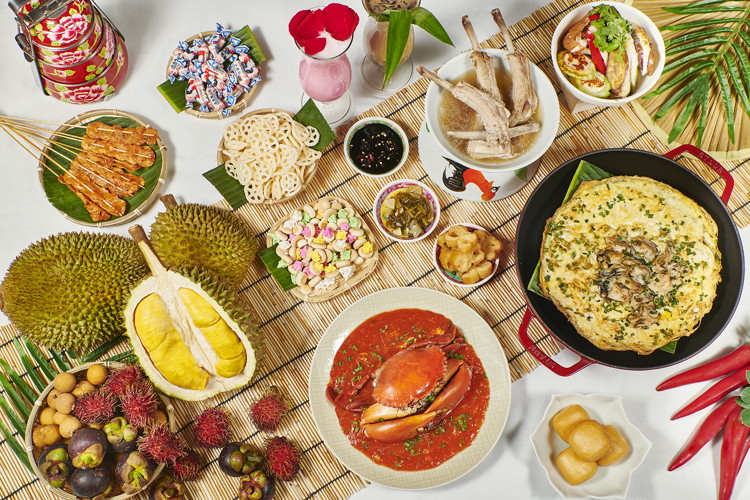 If you've been to The Line at Shangri-La Hotel, you will know that their international dinner buffet is every gourmand's dream, thanks to its impressive line-up of dishes. From 18 July to 10 August 2019, they'll be having a special The Flavours of Singapore buffet, which offers familiar local dishes as well as free-flow Golden Phoenix, Red Prawn and D13 durians. Other tropical fruits such as rambutan and jackfruit will also be available. While you're there, be sure to pile your plate with their classic bak kut teh and oyster omelette too!
Address: 22 Orange Grove Road, Lower Lobby, Tower Wing, Shangri-La Hotel Singapore, Singapore 258350
Buffet dates: 18 July to 10 August 2019, available only on Thursdays, Fridays and Saturdays.
Buffet hours: 6pm to 10pm
Buffet prices: $118++ on Fridays and Saturdays, $128++ on Thursdays and National Day
---
8. Durian Feast Buffet at Makan@Jen
---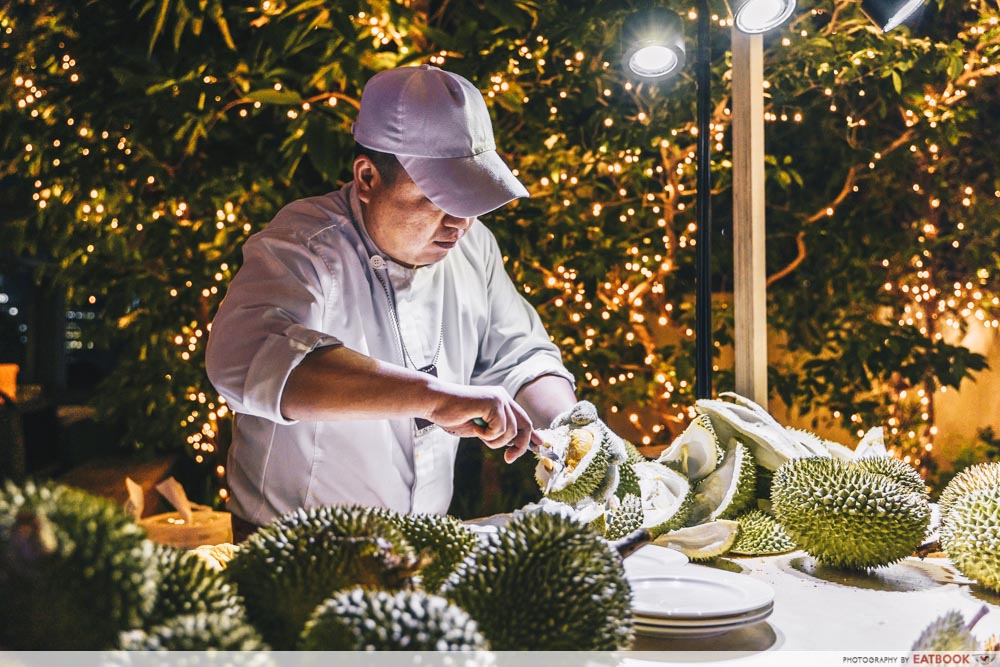 Instead of sweating it out on the streets of Geylang, why not indulge in free-flowing durian at a swanky al fresco terrace instead? Happening every Thursday from 4 to 25 July 2019, between 6:30pm and 10pm, Durian Feast Buffet at Makan@Jen is worth splurging $58++ on, as it not only comes with fresh durian and durian desserts, but seafood grub as well. Savour plump prawns and mussels, before loading up on a spread of local dishes. Then, end it all with a durian feast comprising durian pengat, durian bubur cha cha and Mao Shan Wang durians!
Address: 277 Orchard Road, Level 10 Hotel Jen Orchardgateway, Singapore 238858
Buffet dates: 4 July to 25 July 2019, available only on Thursdays.
Buffet hours: 6:30pm to 10pm
Tel: 6708 8899
Website
---
Durian buffets for hardcore durian lovers
---
Whether you're a fan of just the fruit itself or everything related to it, these buffets can help satisfy your cravings. Let us know if we missed out any durian buffets in Singapore this year!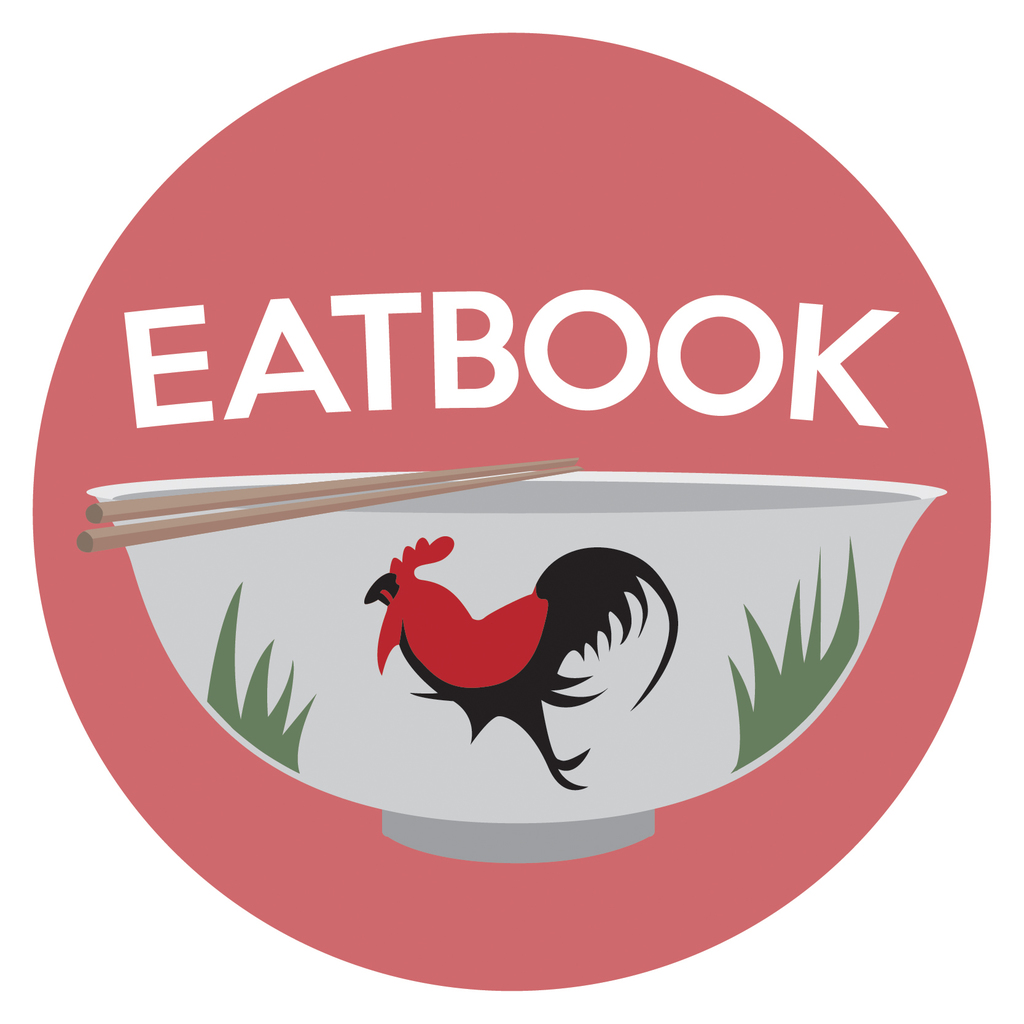 Drop us your email so you won't miss the latest news.