---
East Coast Lagoon Food Village offers good grub by the beach
---
One thing that I absolutely miss about being in the army was the proximity of my camp to East Coast Lagoon Food Village. Whenever I felt extremely motivated, I'd go for a run during my nights out and drop by there for a good cup of freshly made sugar cane juice. I would always add a slice of lemon as it makes the drink super refreshing. Whenever I'm there, my nose would be attacked by a myriad of tantalising aromas, as if they were fighting for my attention. I would be clueless, trying to trace and figure out which stall it was coming from. To help those like me out, here is a list of the must-tries so you'll know what to get the next time you're there.
---
1. Lagoon Carrot Cake
---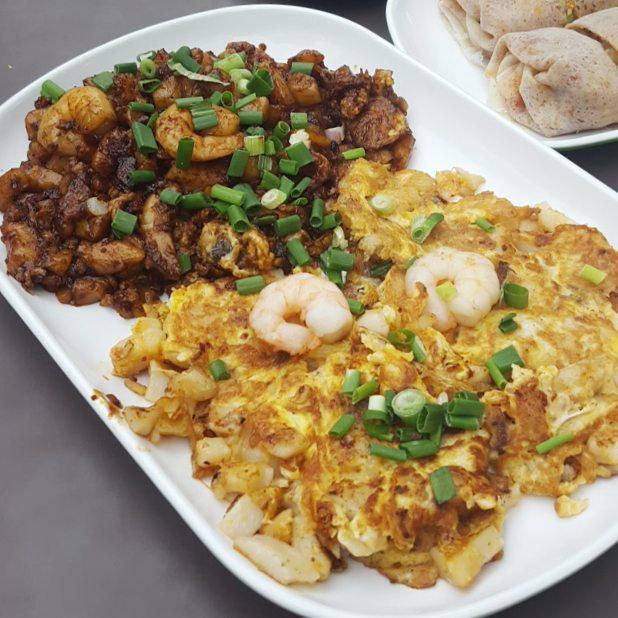 Image credit: @huitingsfoodtrail
Fried carrot cakes are easy to make, but takes time to master. Get the best of both worlds with Lagoon Carrot Cake's Black & White Carrot Cake ($6). This fragrant dish is stir-fried on a flat grill and filled with wok hei. Their soft and spongy pieces of radish cakes are encased in egg that is nicely charred, doused in soy sauce, and accompanied by pieces of shrimp.
Address: #01-44
Opening hours: Mon & Wed-Fri 12pm to 10pm, Sat-Sun 8:30am to 10pm
---
2. Stingray Forever BBQ Seafood
---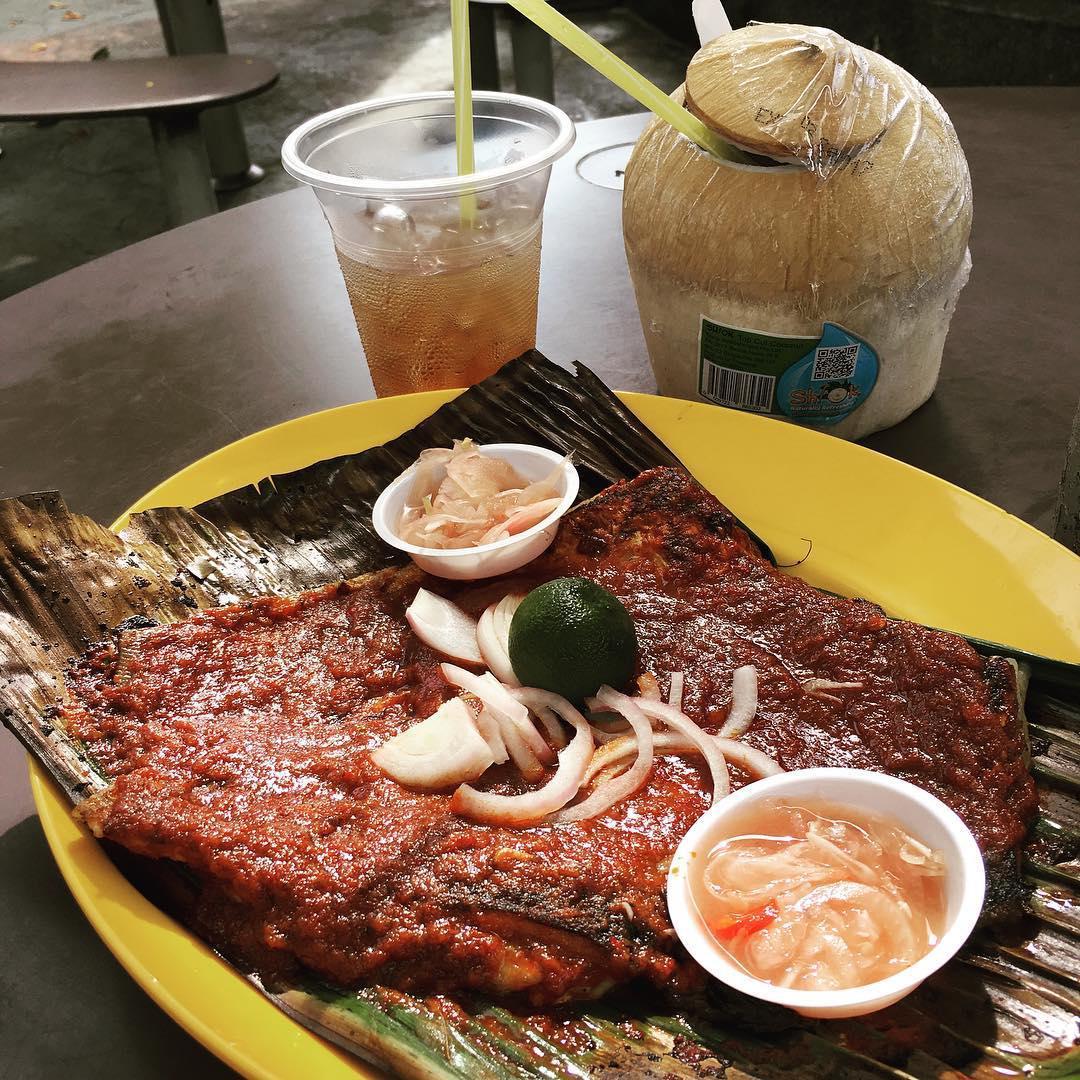 Image credit: @paperleecious
Your meal is not complete without seafood if you're at the beach. Check out Stingray Forever BBQ Seafood. Their Sambal Stingray ($12/15/20) will not disappoint you. Wrapped in banana leaf and barbecued, the stingray retains its moisture, making its meat very juicy and succulent. The stingray is coated in a sweet and fiery sambal that adds a flavourful punch to each bite. If you're brave enough, dip it into cincalok, which is fermented shrimp sauce.
Address: #01-43
Opening hours: Daily 4pm to 11:30pm
Tel: 6245 2828
Website
---
3. Haron Satay 55
---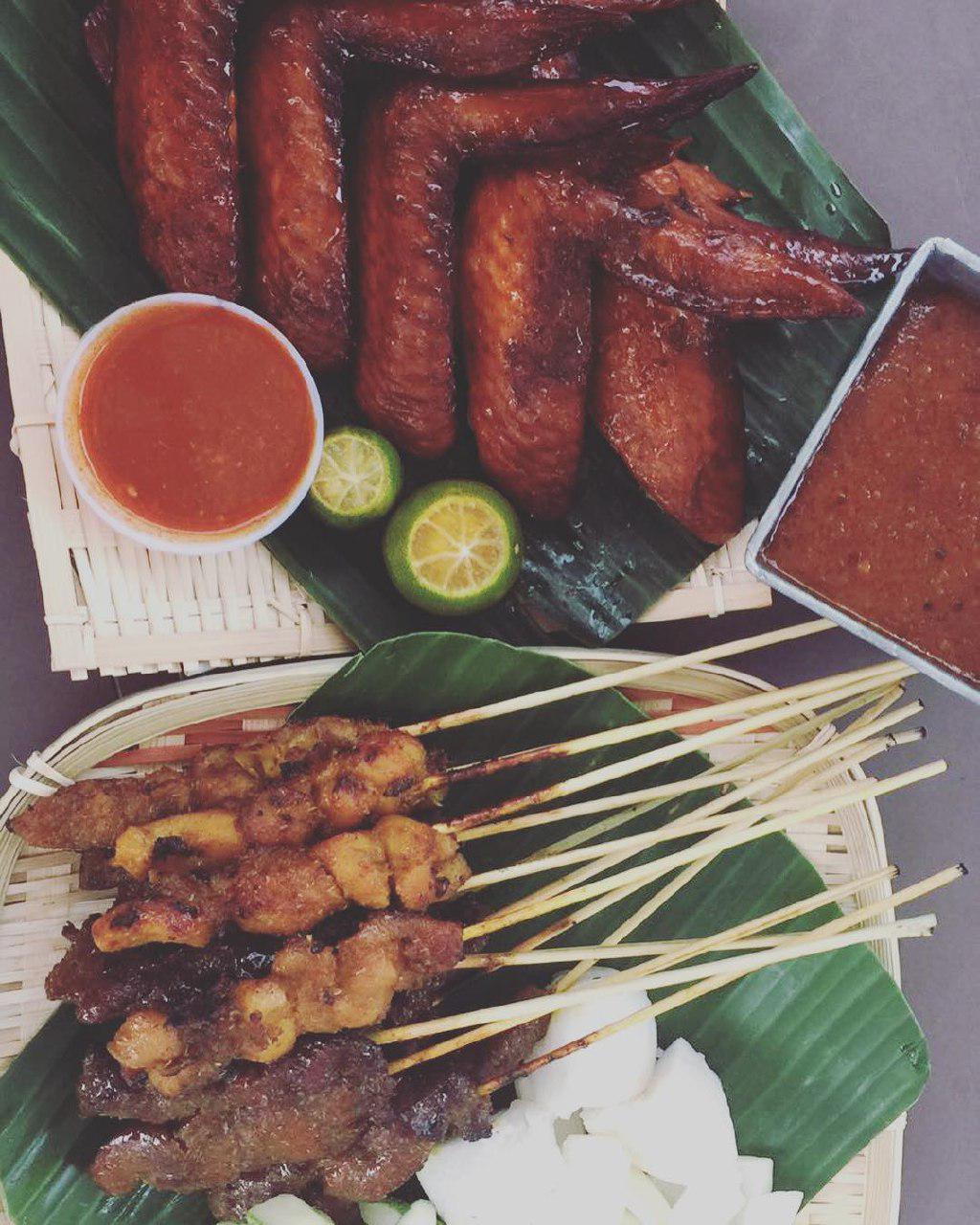 Image credit: @haronsatay55
Whenever I'm here, I can never give Haron Satay 55 a miss. You can choose to get chicken, beef, or mutton satay ($0.70 per stick) here. As each stick is barbecued over a bed of glowy red charcoal, the meat is very smoky and tender. Its tasty marinade and peanut sauce make a great combination; you'll be left with just sticks before you know it. Also, their BBQ Chicken Wings ($1.50 per piece) are a must-have. The chicken is marinated well, with flavour seeping through the skin and meat, making every bite a finger lickin' good one. Dip the wings into chilli sauce for an addictive fiery kick. Just thinking about it makes me salivate.
Address: #01-55
Opening hours: Tue-Sun 2pm to 11pm
---
4. Cheok Kee Duck Rice
---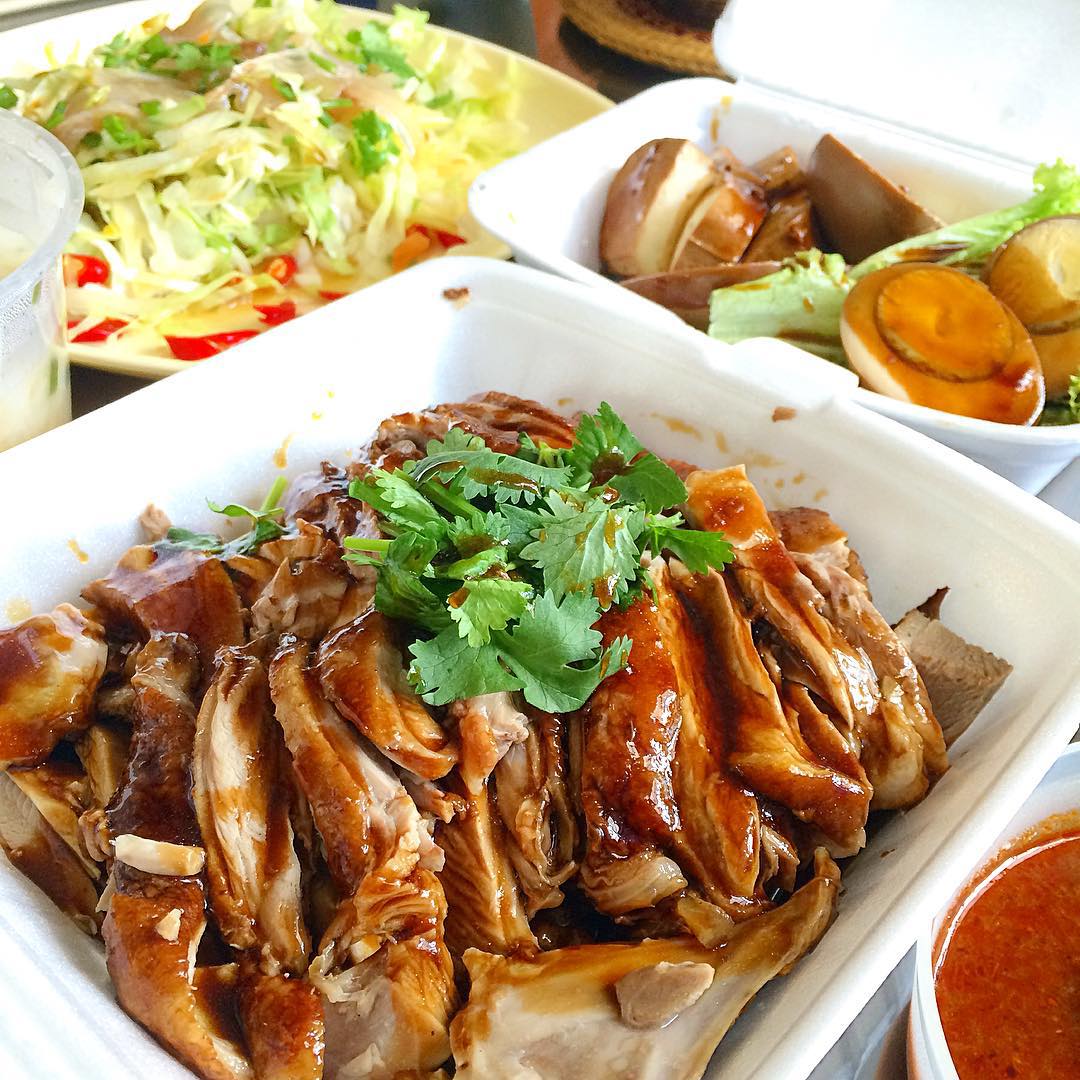 Image credit: @justeefat
If you're looking for some good braised duck, you're in luck. Cheok Kee Duck Rice serves a plate of Braised Duck Rice at $4. The plate comes with slices of cucumber, rice, and a generous amount of duck meat. If you like yours with lots of sauce, this will do the job. The sweet and savoury sauce matches the tender duck meat really well. If you find the flavours too overpowering, add some chilli to your dish as its spiciness will help to cut through the sauce. Add another $1.90 for tofu and taupok if you're bulking up. 
Address: #01-29
Opening hours: Daily 11am to 10pm
Tel: 6445 4222
---
5. Choon Hiang
---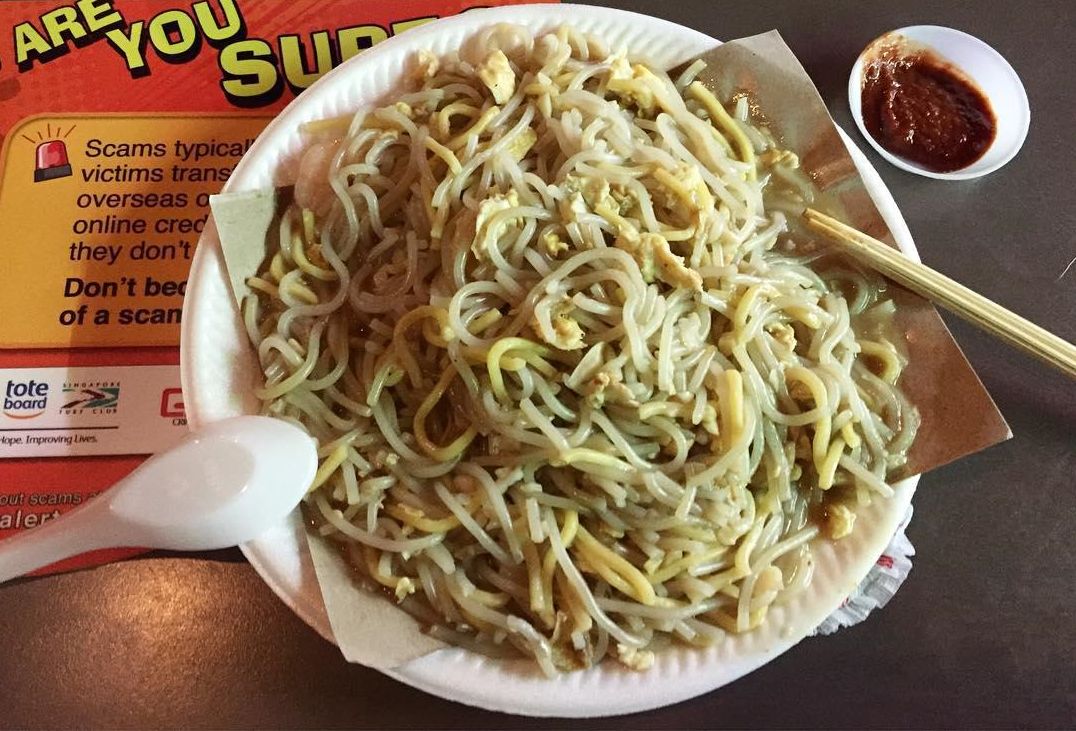 Image credit: @felala
Choon Hiang is the place to go to if you're craving for a plate of good Hokkien mee ($4/$5/$8). The stall is now run by the owner's daughter, making her the second-generation hawker of this stall. Their Hokkien mee is well-balanced, and has enough zhup for those who like it extra flavourful. The sambal makes every mouthful extra good – ask for more if you need it.  
Address: #01-46
Opening hours: Daily 12pm to 10:30pm
---
6. Ah Hwee BBQ Chicken
---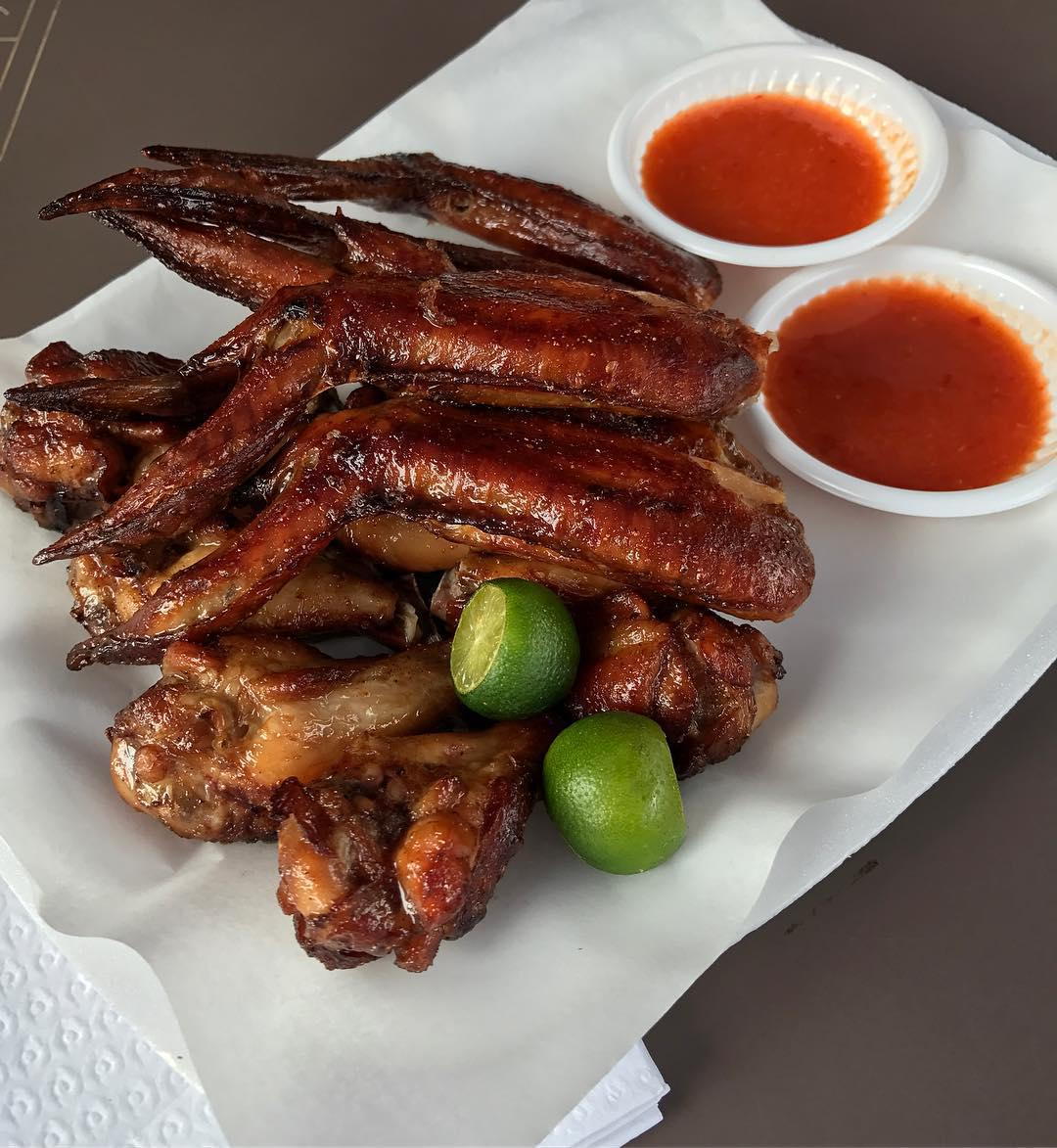 Image credit: @eggfoodgi
Besides its outlet at Changi Village Hawker Centre, Ah Hwee BBQ Chicken also has a stall here. Their Charcoal BBQ Wings ($1.30 per piece) are served fresh out of the fire. The skin is barbecued to perfection – thin, crispy, and slightly charred, pairing really well with the juicy and tender meat. Squeeze the lime all over it and dip the wing into their piquant chilli sauce for some magic. Have it on top of your main meal and you're all set for a food coma afterwards.
Address: #01-14
Opening hours: Mon-Fri 4:30pm to 12am, Sat-Sun 3pm to 1am
---
7. Han Jia Bak Kut Teh

---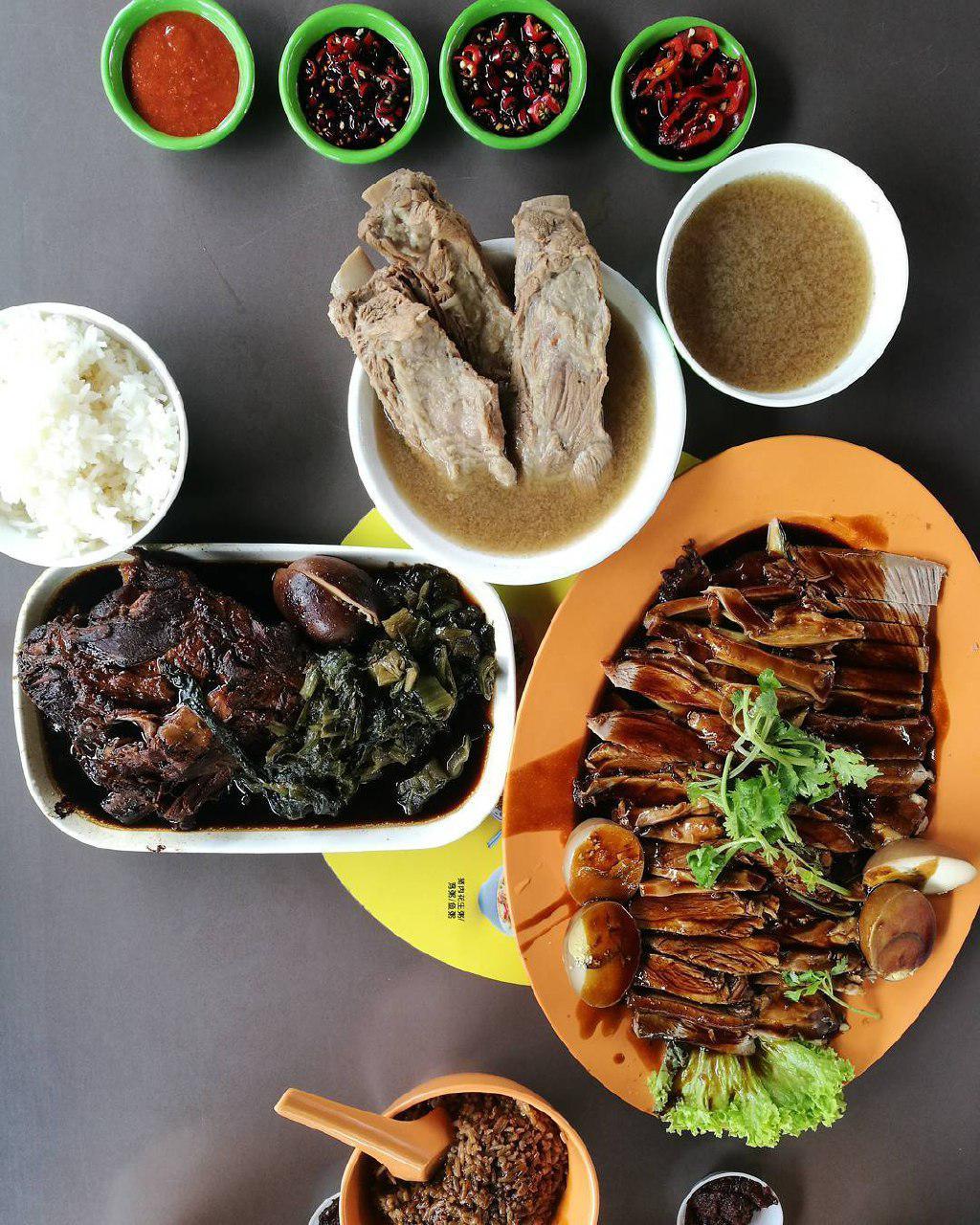 Image credit: @tuk_kae_hoi_hua
Head over to Han Jia Bak Kut Teh for a bowl of piping hot Bak Kut Teh ($6). Each portion comes with three pieces of ribs in a bowl of peppery white soup. Its meat is fork-tender and juicy due to hours of preparation. They are also known for their Braised Trotters ($6) that are big, meaty, and fatty. This collagen-packed dish is a favourite among customers. Imagine having this for dinner, with the cool night breeze blowing into your face – shiok.   
Address: #01-42
Opening hours: Daily 11:30am to 8pm
---
8. Song Kee Fried Oyster

---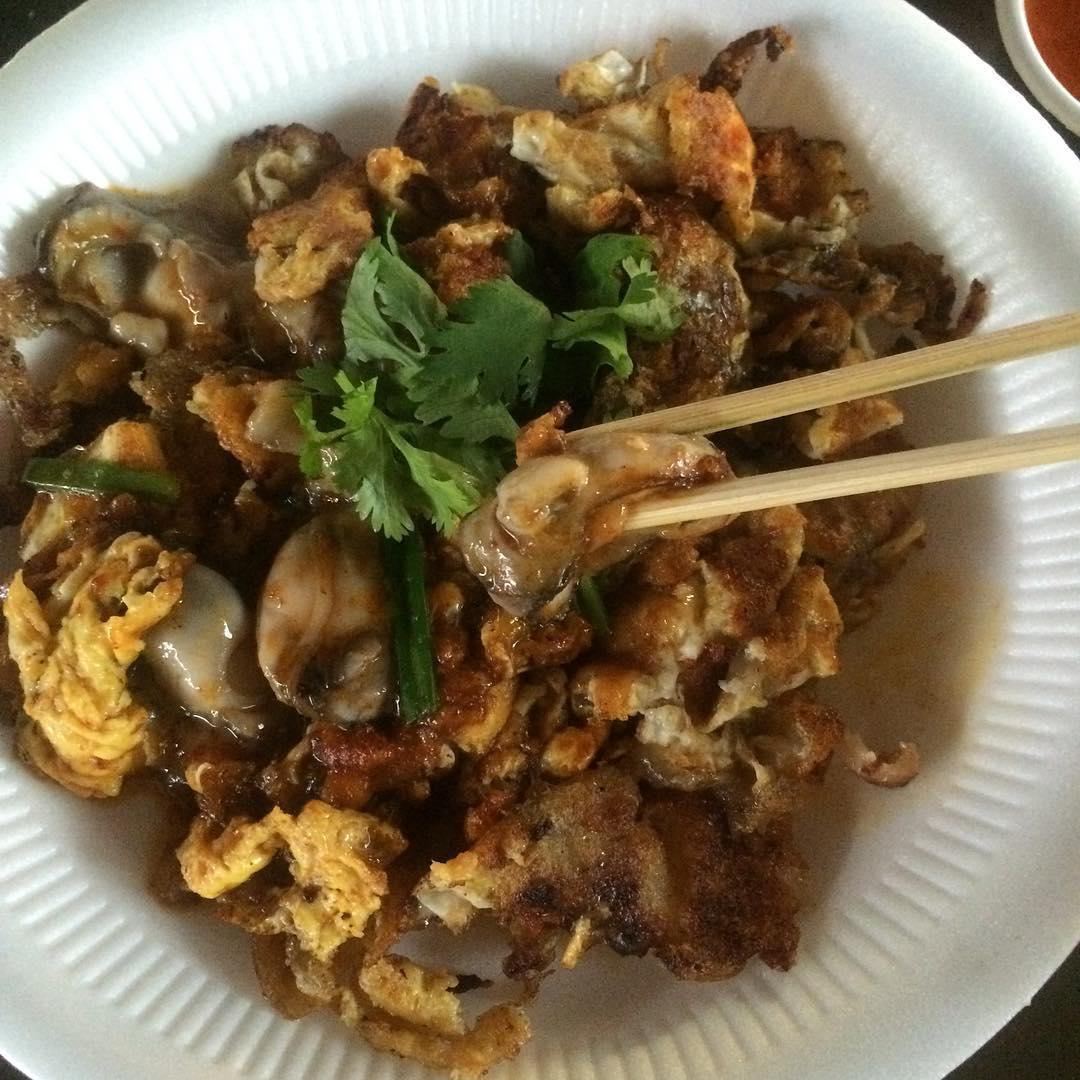 Image credit: @shanieweng
Song Kee Fried Oyster does the job well when it comes to serving oyster omelette, or what some of us know as orh luak. One bite into this stir-fried dish and you'll understand why their Fried Oyster ($5/$8/$10) garners long queues every day. Their omelette isn't as gooey as the regular ones, which is good as it lets the taste of the oysters come through. 
Address: #01-15
Opening hours: Daily 1pm to 1am
---
Enjoy good food with a view
---
With this list, I hope you won't have to pick your brain and waste time deciding on what to have the next time you drop by. Not only is the food here great, the fact that it's by the beach makes it more enjoyable to dine here. After a heavy meal, get yourself a refreshing coconut drink and take a walk by the beach to end off your relaxing night.
Address: 1220 East Coast Parkway, Singapore 468960
Nearest MRT Station: Bedok MRT Station
---
Featured image taken from Instagram user @tuk_kae_hoi_hua's post.