Edge at Pan Pacific Singapore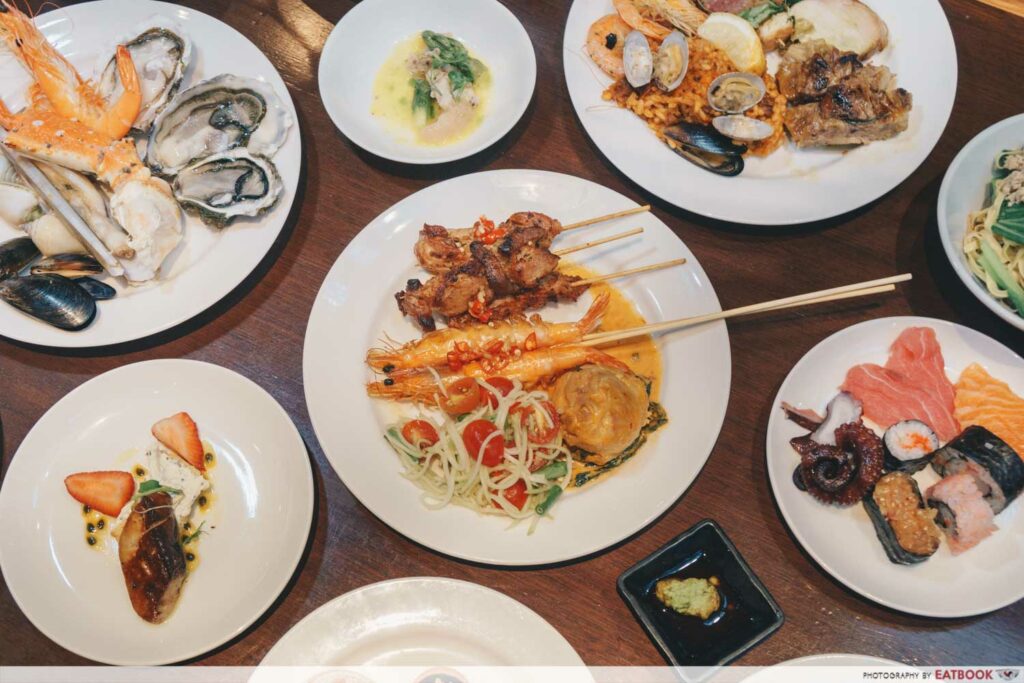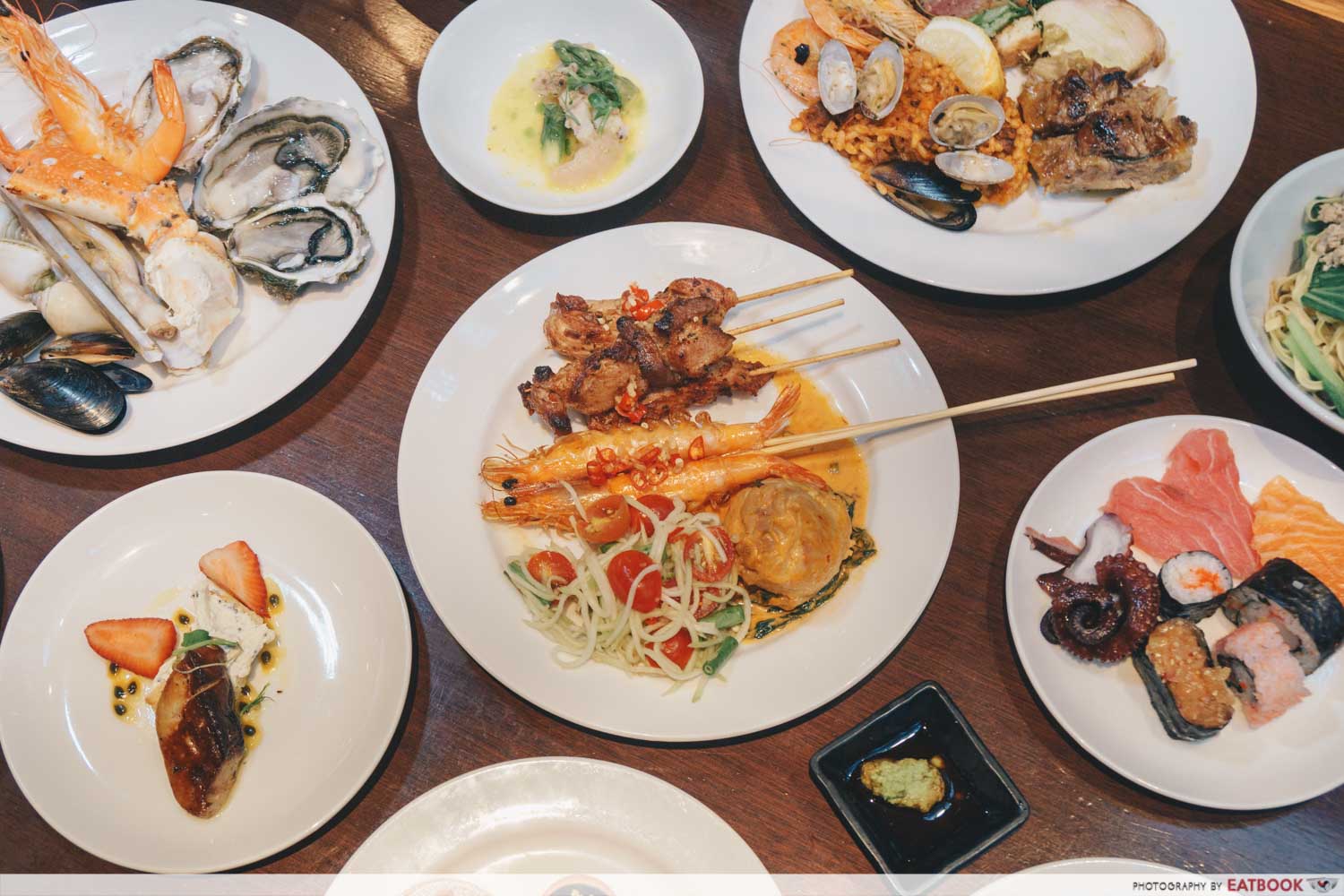 My first Sunday brunch buffet experience was at Edge. That was four years ago when I first started my career as a food writer. My pleb taste buds went on overdrive, and I was amazed by how a hotel buffet could marry such high quality and quantity of dishes to perfection. I went back again this year as they revamped their entire menu, expecting to be less impressed but that was far from the truth. 
Food at Edge Sunday Brunch Buffet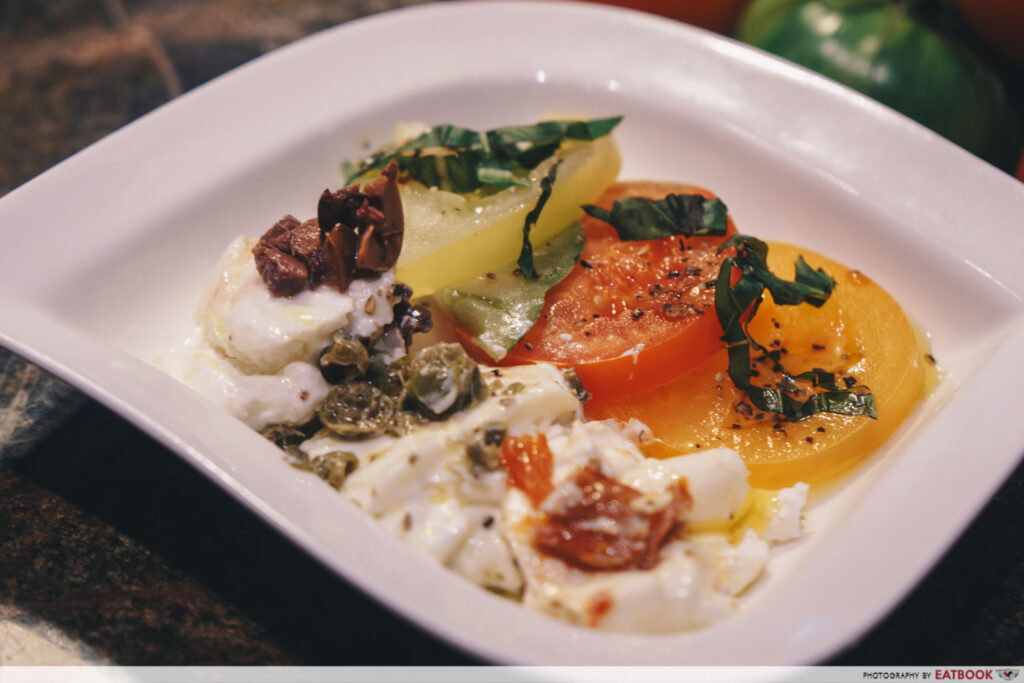 $128++ might sound a bit much for a meal, but with 180 high-quality dishes to feast on, disappointment won't be on the menu here. In fact, I expected my buffet companion to say the age-old line "The food is good, but I won't pay for it." Instead, I was surprised when she kept exclaiming throughout the meal that she will bring her mom here.
Salads are a great way to start your meal, and Edge shake things up at their salad bar with heirloom tomatoes and six types of burrata flavours, including truffle and wine! This is alongside the usual greens and antipasti dishes.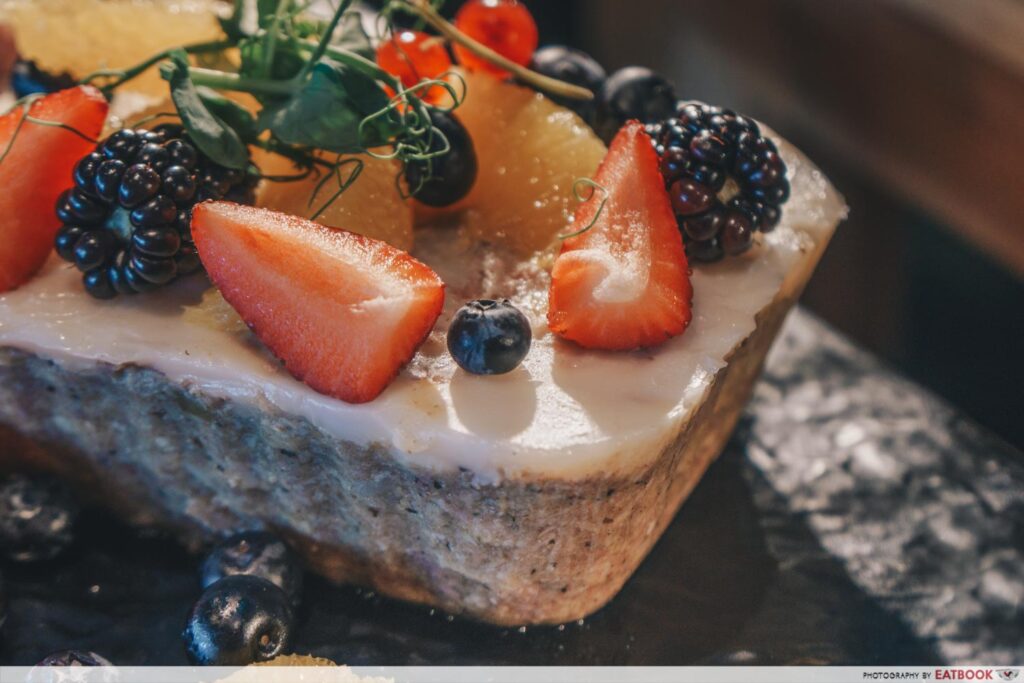 They also have an entire counter dedicated to Pan Pacific's house-made charcuterie. We skipped the usual prosciutto ham and Spanish chorizo, and went for their Rillette de Canard and Foie Gras Torchon that are dotted with berries instead. The fruits were a clever addition, as they helped cut away any gaminess of the fatty meat.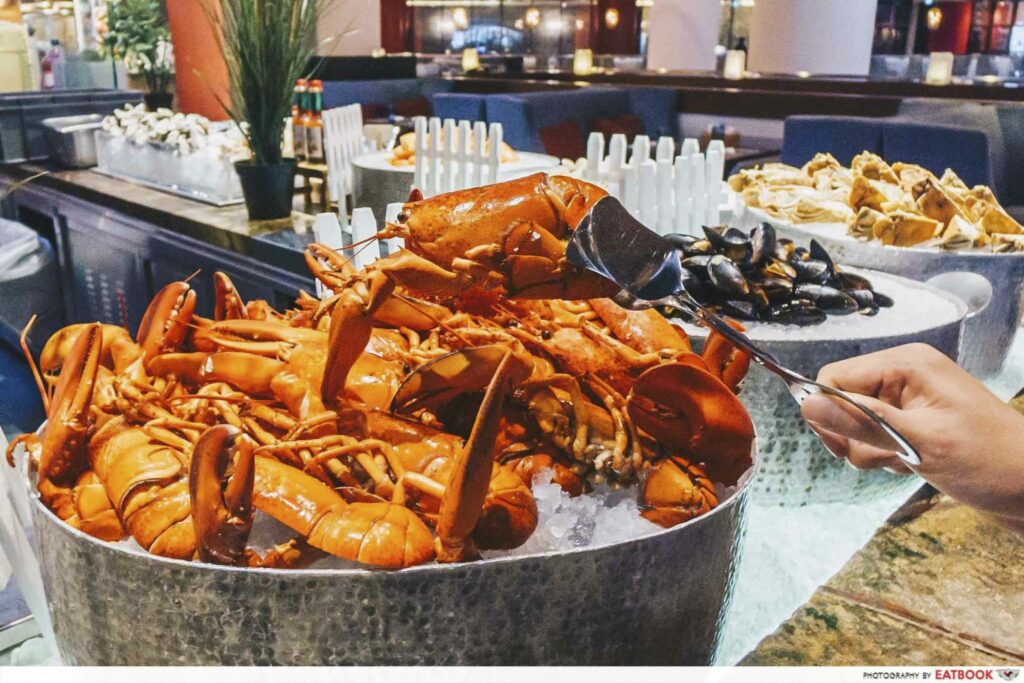 Even the most novice buffet-goer will know that one of the first few stations to whack is the Seafood On Ice. Given how much praise I gave Edge at the start, it goes without saying that all the seafood displayed were as fresh as they could get, with each boasting sweet, juicy flesh. Aside from the usual snow crabs, prawns, and Boston lobsters, you will find a selection of oysters. 
That's right, they have three variants of oysters, namely Fine De Claire, Irish, and New Zealand oysters. This is great as each oyster boasts a different flavour profile. 
I prefer the Fine de Claire over the New Zealand oyster, as it was less fleshy, with a subtle briny kick. The NZ one, on the other hand, was too creamy for my liking.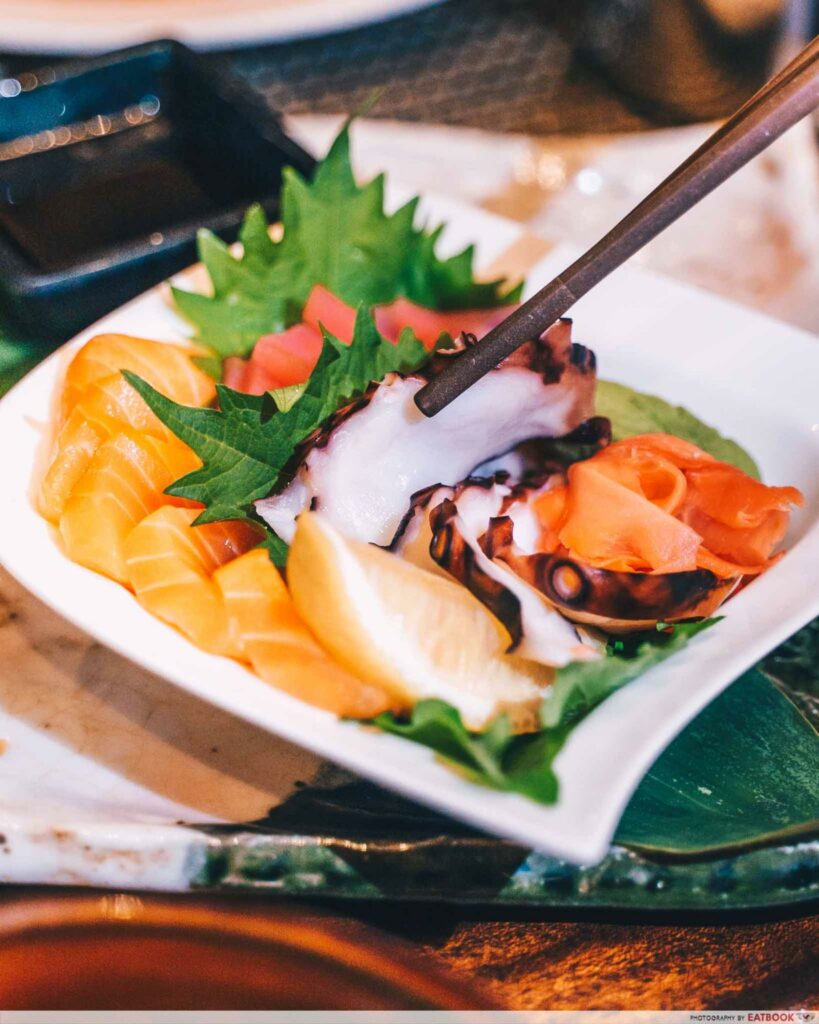 The beauty about Edge is that they always have a one-up against regular buffets. While most buffets have sushi and sashimi, Edge shows off with the same lineup and a DIY chirashi station. There, you will find a range of ingredients to build your own bowl, including jellyfish, salmon crudo, tamago cubes, and tuna crudo. The sashimi cubes were lightly seasoned and came topped with fresh herbs for a zing. 
My favourite thing about this Sunday brunch buffet are the la minute dishes that get served to your table; you won't need to stand around waiting for your food. Ordering is easy. You just need to pass the wooden sticks to the chef and you're all set.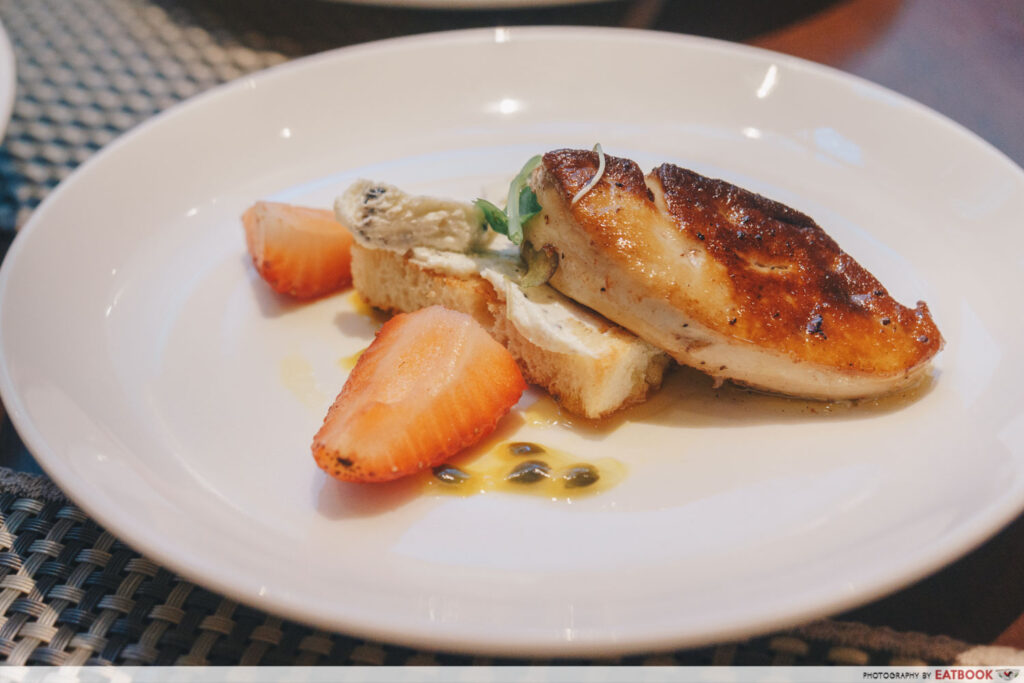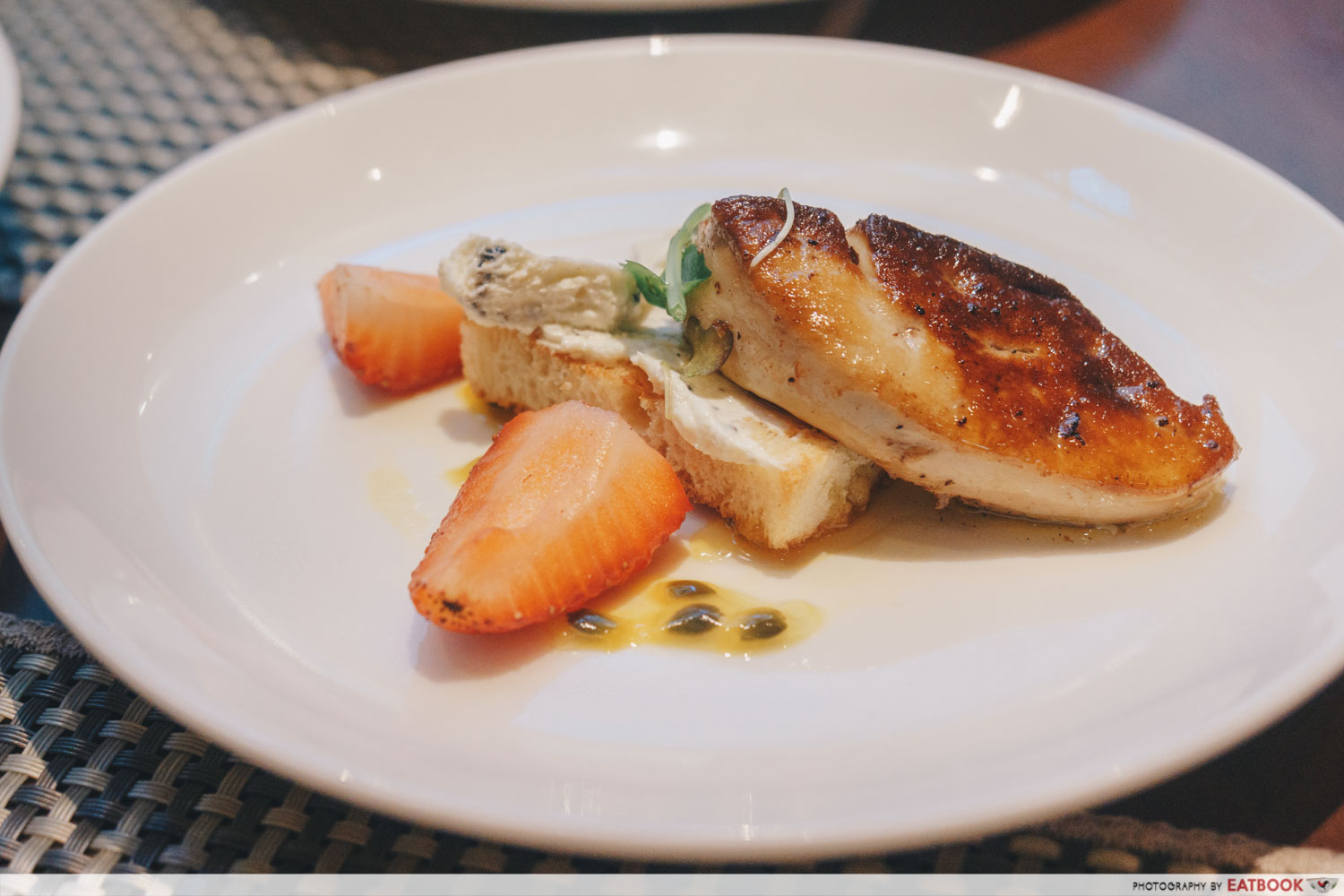 The must-have dish to order is the Pan Seared "Tograshi Foie Gras" with passion fruit and apple chutney topped on a brioche bun. 
The tartness from the chutney helped to cut through the fatty foie gras, while the bun provided a nice texture contrast. We tasted a hint of truffle oil too, which elevated the decadence of this beautifully plated dish. It was so good, my dining partner ordered five plates.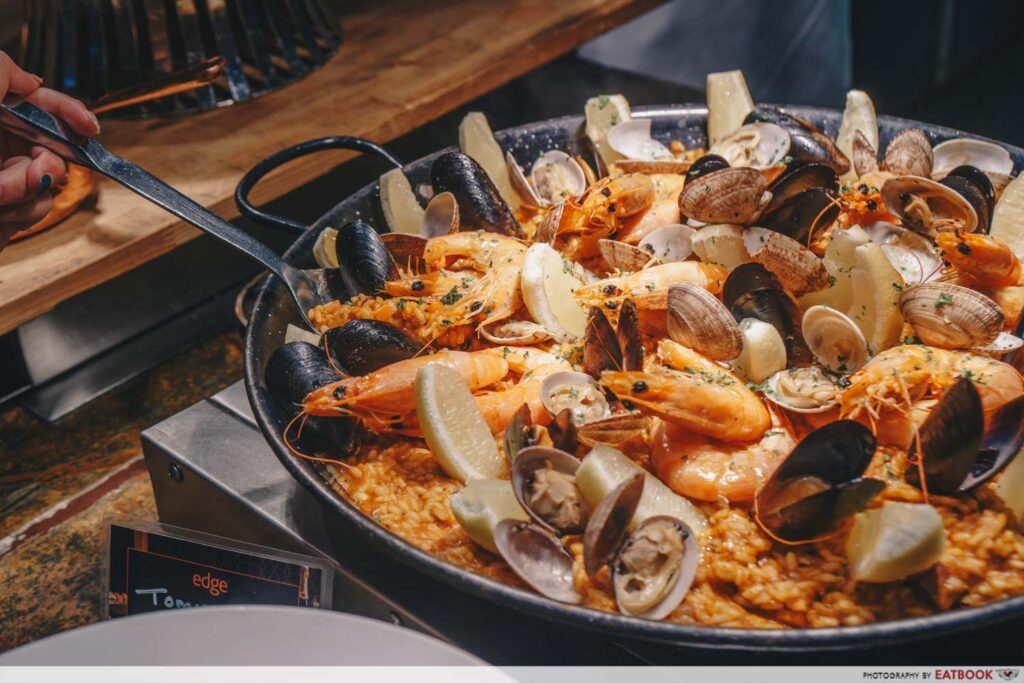 If you want to load up on more carbs, they have a massive seafood paella at their Western Delights corner. A good paella is defined by the socarrat, which is essentially the caramelised crust of rice that sticks to the pan. While the paella at Edge did not make the mark of a good paella, the rice still absorbed all the briny and sweet seafood goodness from the prawns, clams, and mussels.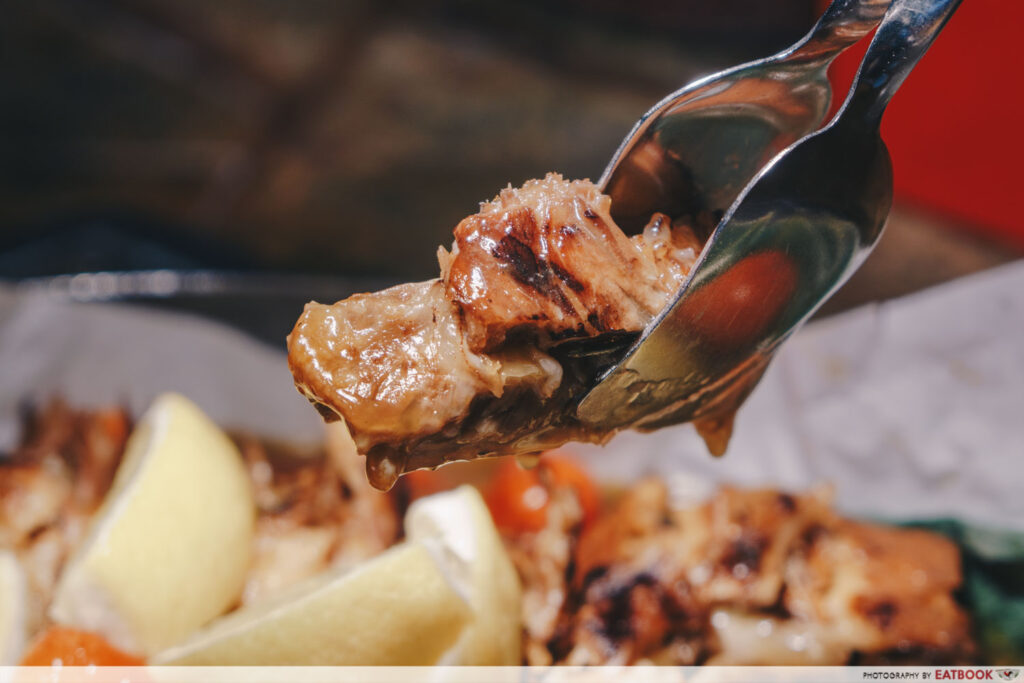 Load up on their Sous Vide Kurobuta Cheeks. The tender pieces of pork were glazed in honey-lemon sauce that was treacly with a subtle lemon zing. No knife is needed to slice through this baby, as the meat falls off with a simple pull from the fork.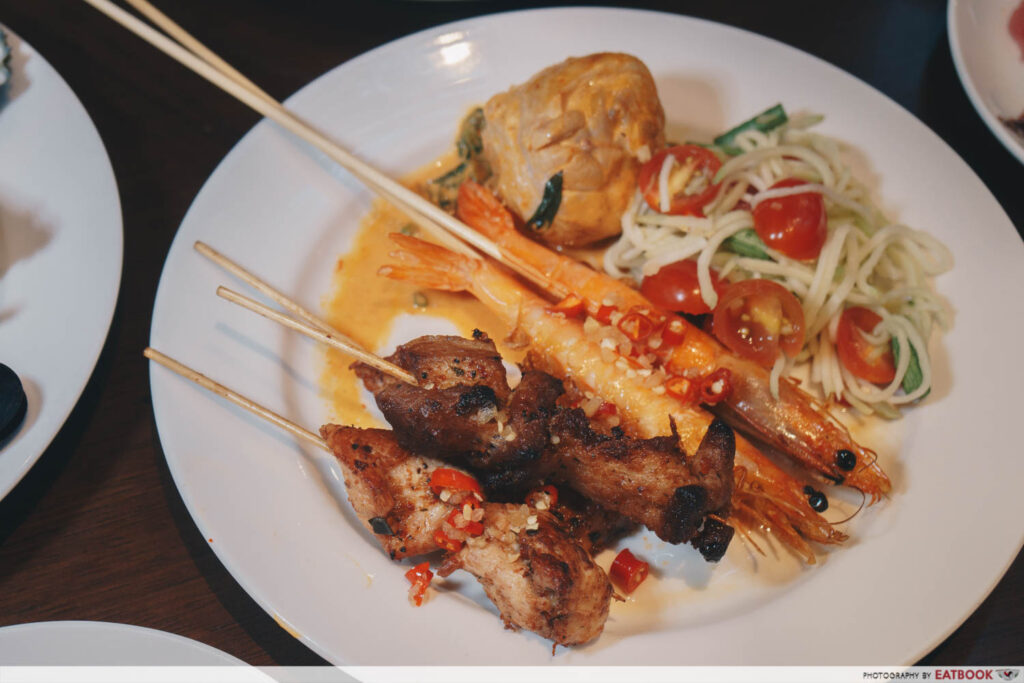 There is also plenty of Asian food at Edge, from local grub to Indian fare, but never have I ever seen a Thai-food lineup at a buffet. There, you will find dishes such as Panang Gai, Seafood Pad Thai, and grilled skewered meat with accompanying nam pla (fish sauce) and nam jim (dipping sauce).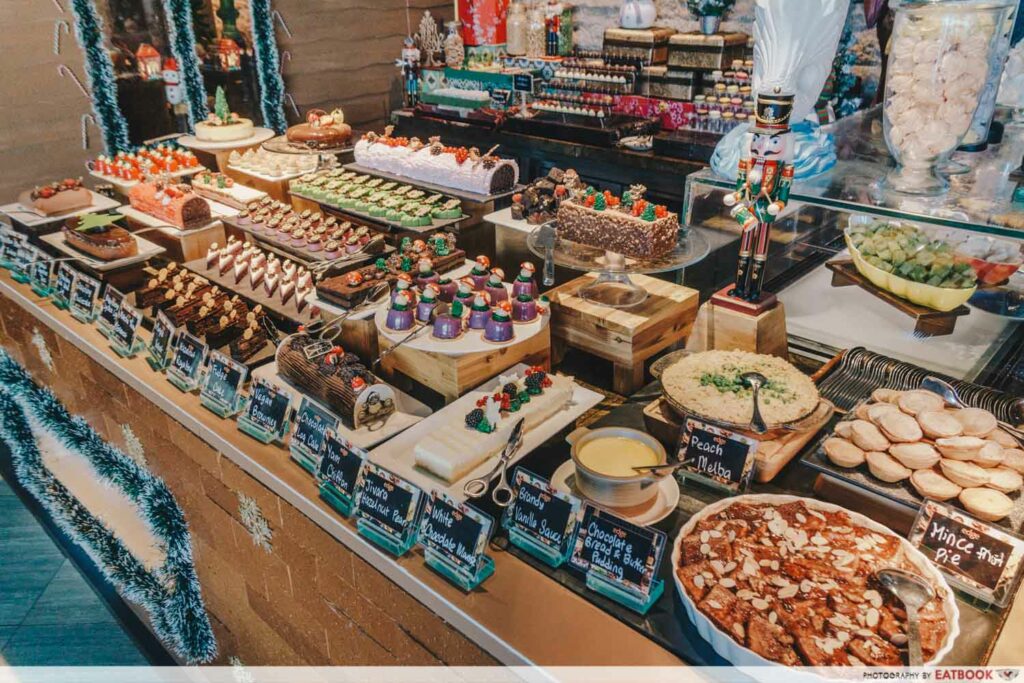 If you've got a sweet tooth, the dessert lineup will have you drooling. There are four counters of toothsome treats in total. They even have an a la minute chocolate lava cake!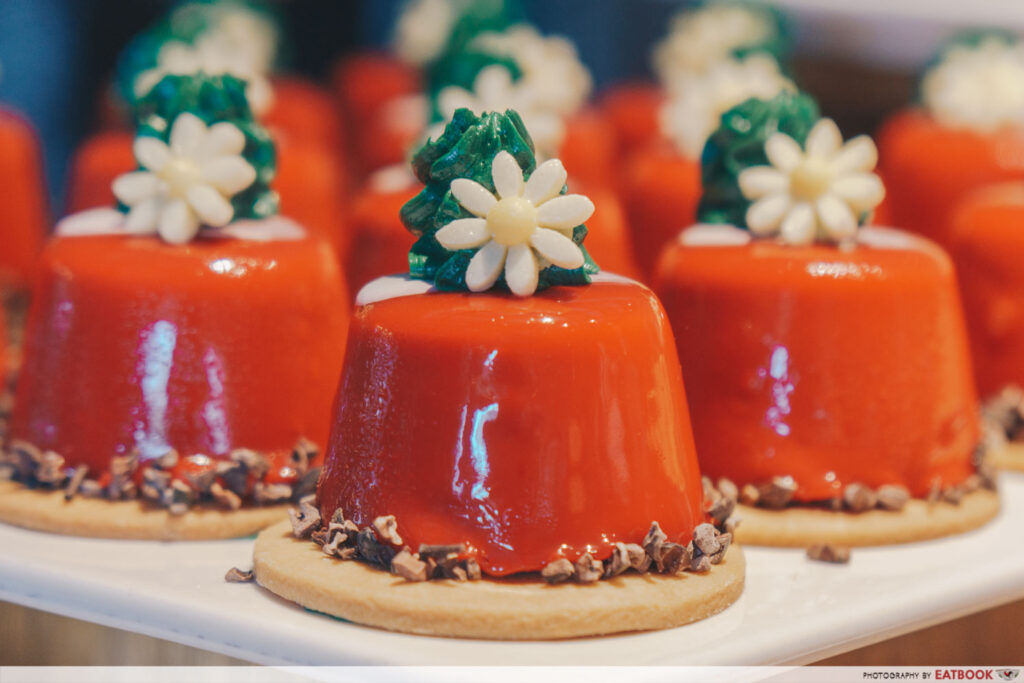 Their desserts here aren't any run-of-the-mill treats, and the effort shines through the beautiful creations. For instance, this cute treat is actually a Red Velvet Cake, which comes with a sticky glaze containing a rich and moist chocolate centre. The crumbly biscuit provides a good contrast in texture and I happily had more than two servings.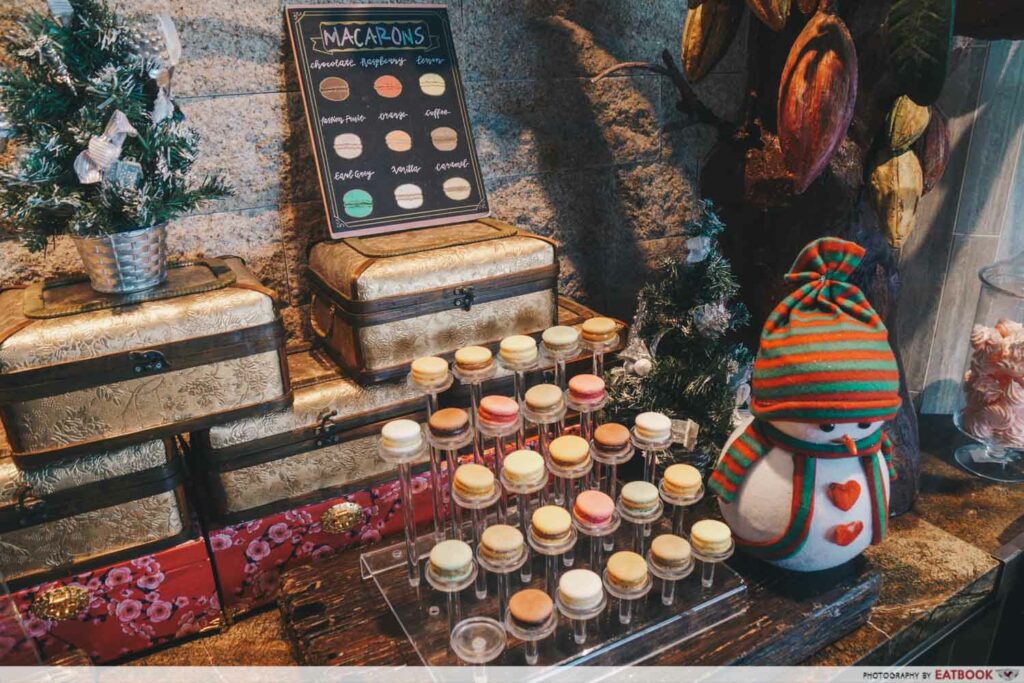 You will also find good macarons here, all boasting a soft, slightly chewy crust that was not too under or overcooked. There are nine flavours in total, namely chocolate, raspberry, lemon, passion fruit, orange, coffee, Earl Grey, vanilla, and caramel—all of which were not saccharine sweet. 
My personal favourite was the passion fruit and the Earl Grey, with its refreshing flavour and floral notes respectively. I wasn't a big fan of the caramel, due to the sticky texture against the soft macaron shell. It was also a little too sweet for my liking.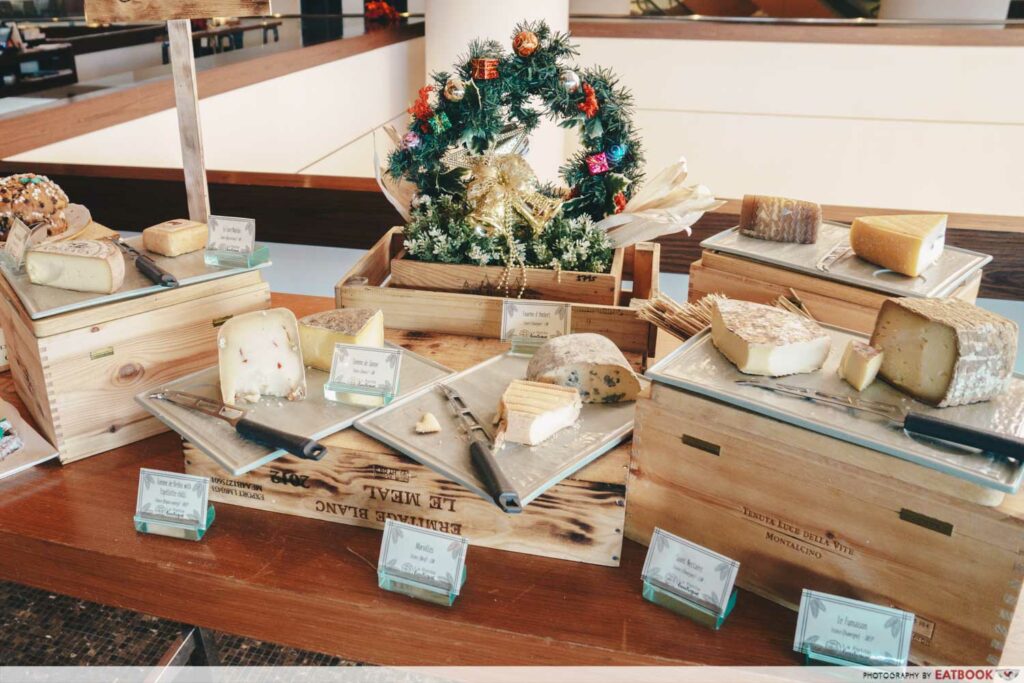 Edge also has a wide selection of French cheeses from Le Petite Boutique. Along with it are plenty of biscuits, bread, and unique dried fruits such as kiwi. I like my cheese pungent, and enjoyed the Sainted Maure de Touraine, which is a soft cheese made from goat's milk. The dried fruit balanced out the richness with its sweetness, so it's recommended you pair the cheeses with them.
At the cheese bar, you will also find a range of dainty doughnuts. Despite being put out for so long, the doughnuts were not stale, and were soft and moist. The flavours were pretty stock standard though, with chocolate and vanilla icing the fried doughnuts.
Ambience at Edge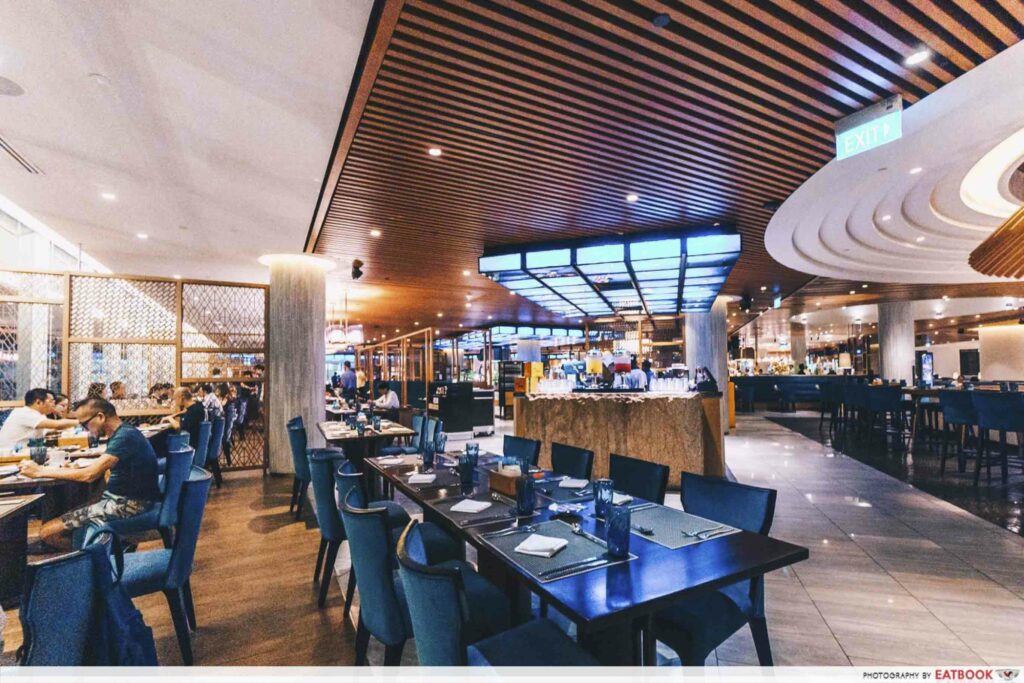 Like most hotel buffets, Edge has plenty of seats to host big parties as well as intimate dates. During brunch, there will be a live band to serenade you while you feast. Little ones will enjoy their time here too, as there is a roving balloon sculptor who can create just about any balloon figure, from the usual doggy to Spider-Man. 
I suggest grabbing a seat away from the floor-to-ceiling windows, as the afternoon sun can be quite harsh from 12pm to 1pm. As my dining partner says, "You want to sun tan then you sit there."
The verdict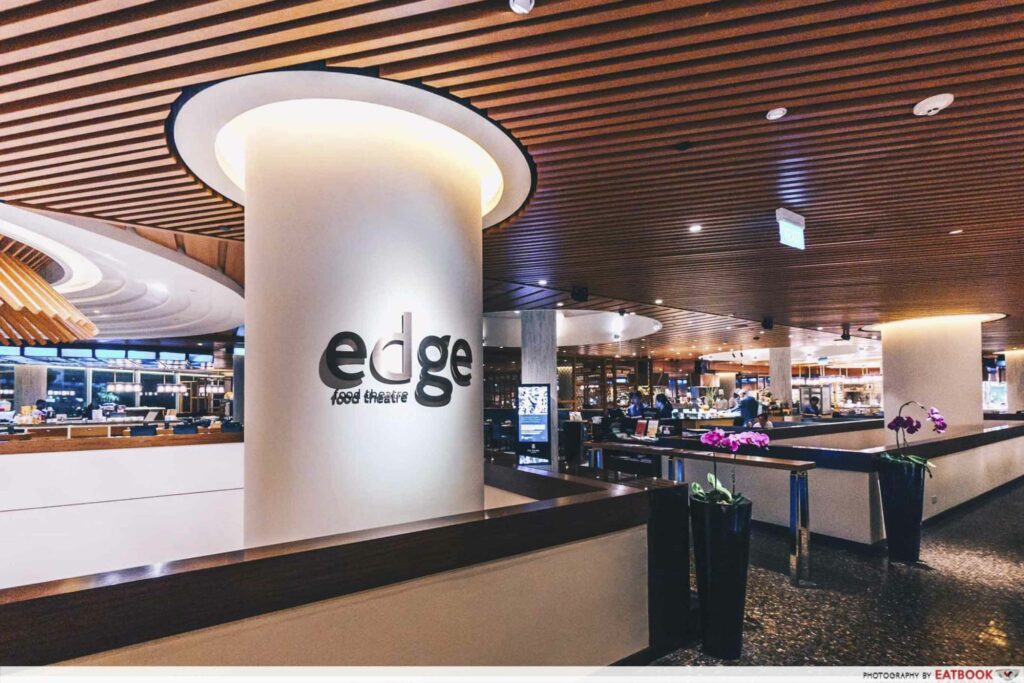 Edge's Sunday brunch buffet has since been revamped since I first visited it four years ago, but it still manages to be my favourite buffet in Singapore. I'm not even adding "one of" in this statement, because nothing has come close to the quality and variety of the spread. The prices may be very steep and you might cry after seeing the bill, but I promise you, it is a treat you should give yourself at least once in your lifetime. 
Address: 7 Raffles Boulevard, Level 3, Pan Pacific Singapore, Singapore 039595
Buffet hours: Sun 12pm to 3:30pm
Tel: 6826 8240
Website
Edge is not a halal-certified eatery.
Photos taken by Koh Hui Qing.
This is an independent review by Eatbook.
Summary
Pros
– Good variety
– Quality food
– Plenty of a la minute dishes
Cons
– Very expensive
Recommended dishes: Assorted macarons, Pan Seared "Tograshi Foie Gras", Red Velvet Cake, Sous Vide Kurobuta Cheeks.
Buffet hours: Sun 12pm to 4pm
Address: 7 Raffles Boulevard, Level 3, Pan Pacific Singapore, Singapore 039595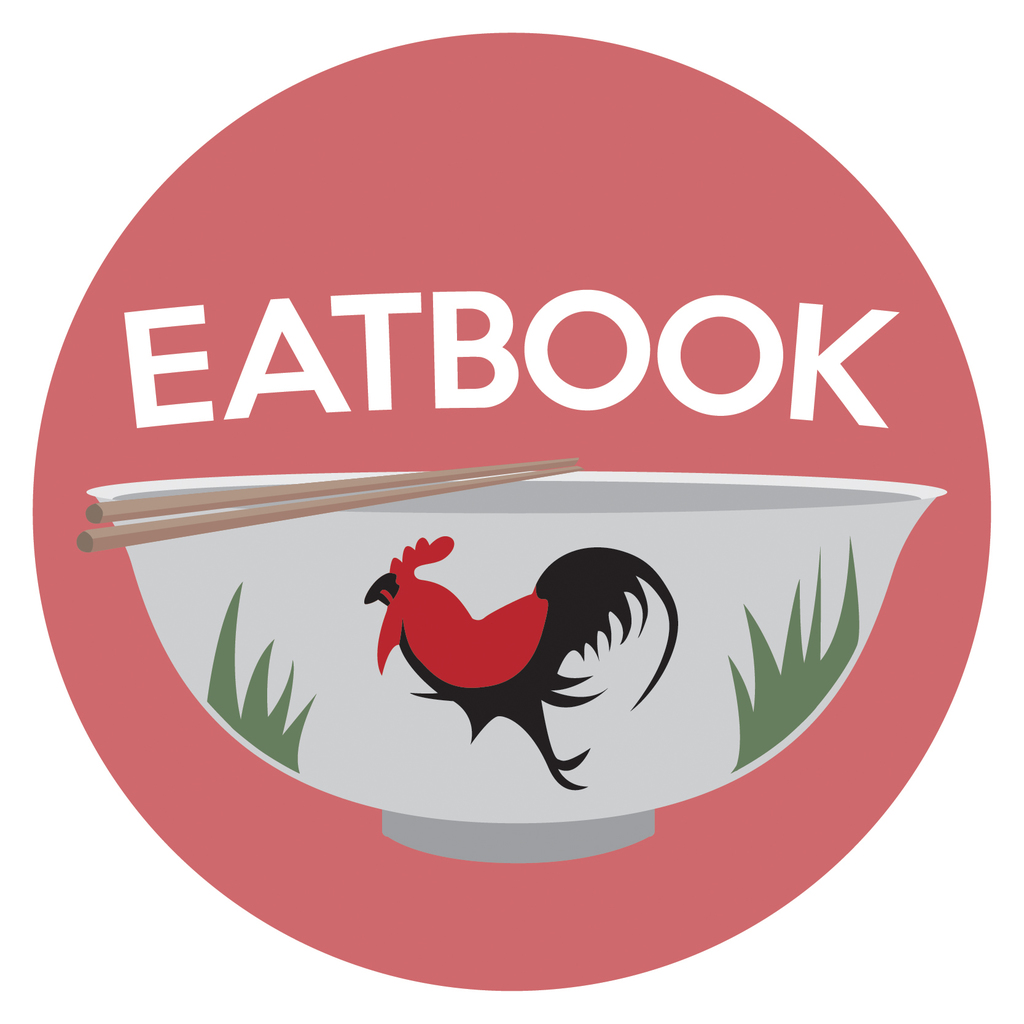 Drop us your email so you won't miss the latest news.