---
Make the most of your weekend brunch with UOB YOLO

---
While my fitspo friends spend their weekend mornings hiking at MacRitchie Reservoir Park or Bukit Timah Nature Reserve, I spend mine going on café-hopping adventures with my foodie squad. That's right, #thefatlifechoseus.
Most of my pals are tied-up with work on weekdays, so the weekends are all we've got. And let's be real, chilling with your closest group of friends and gossiping over good food is possibly one of the best ways to kick-start those two precious days at the end of the week.
Since my gang and I café-hop pretty frequently, we've decided to take it to the next level with UOB YOLO, which offers Cardmembers 8% rebate on dining out on weekends. This is vital to us given that we are hardcore café-goers, and having that extra savings from the rebate means we can now cover more places!
---
1. Art Ovas

---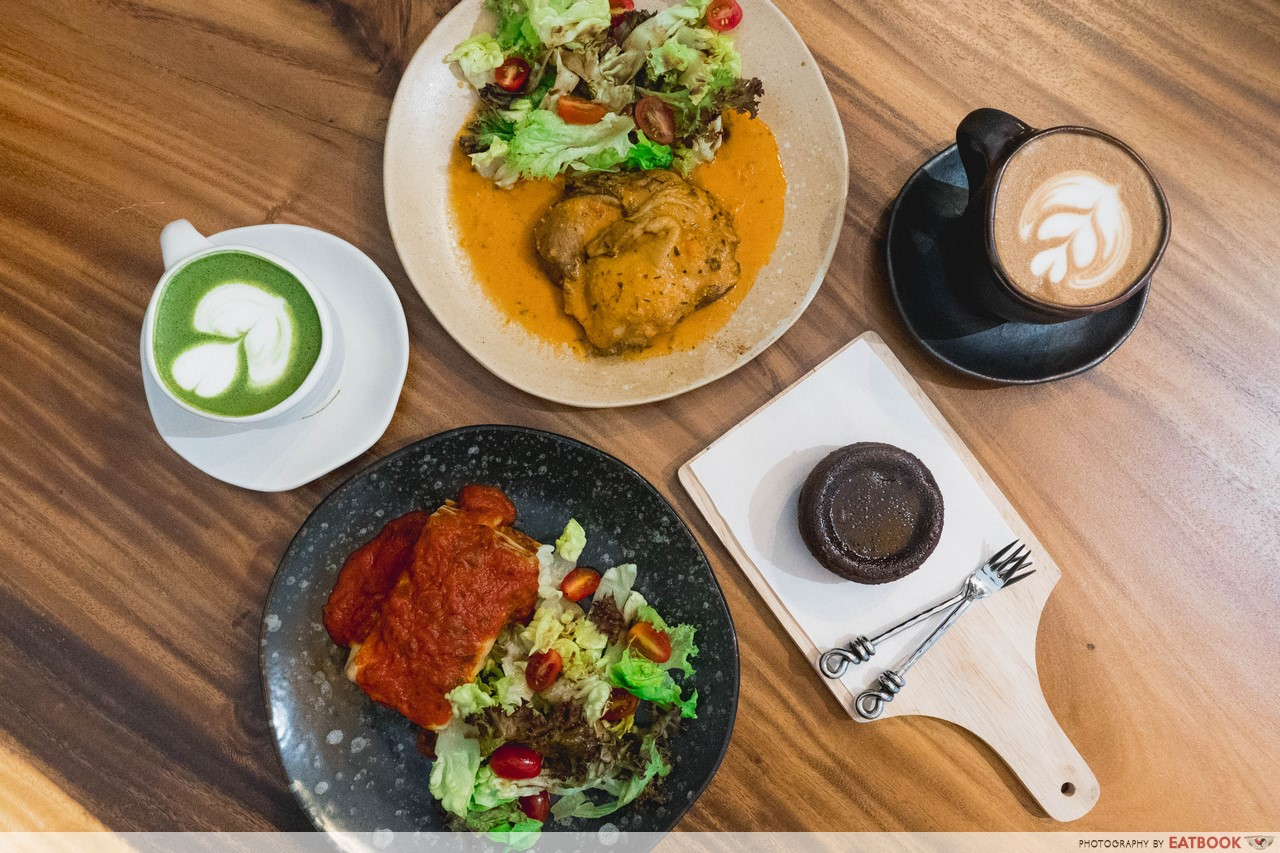 Make the most of your time at Art Ovas by browsing through their art pieces or snapping some Instagram shots within their minimalist interior, which also serves as a furniture showroom. Beef Lasagna ($9) and Cajun Chicken Leg ($9) are two mains to get while you're here. The former features layers of minced beef and pasta sheets, stringy mozzarella, and tomato marinara, while the latter has a tender, succulent chicken thigh doused in a cream sauce. The cups and plates used here are handmade from clay, so expect to see a variety of shapes and sizes on your table!   
Check out our full review of Art Ovas!
Address: 1 Kaki Bukit Road 1, #01-11, Enterprise One, Singapore 415934
Opening hours: Mon-Sat 10:30am to 7:30pm, Sun 10:30am to 7pm
Tel: 6749 9232
Website
---
2. Free The Robot  
---
Free The Robot radiates a quirky vibe, even more so when you step inside to be greeted by cute robot doodlings on the wall. Their menu changes often, so come expecting to have something different from your last visit. They usually offer a small range of sides and mains, with options such as French Toast ($6+). This is a sweet-savoury combo of pillowy bread soaked in egg custard before being fried till golden brown. Topped with crispy bacon strips, berries, and maple syrup, this is one dish to cross your fingers for when you check out their menu of the day. Don't be alarmed if you catch a tiny dog in the café, 'cause that would be Baileys, their adorable pup who usually pops by on Saturdays!  
Check out other sweet and savoury toast creations in Singapore!
Address: 118 Telok Ayer Street, Singapore 068587
Opening hours: Tue-Sat 8:30am to 4:30pm
Tel: 6438 1836
Website
---
3. Bread Yard  
---
Bread Yard is a Japanese-European fusion café, and might just be a carb lover's heaven. Other than serving up a variety of sandwiches made with freshly baked bread, they also offer pancakes and brunch dishes from 8am to 4pm. Poached Eggs ($6) won me over with two poached eggs that peek out under hollandaise sauce, and set atop fluffy Hokkaido bread. While this dish sounds simple, each component is executed well and the dish itself is filling enough. Maple & Butter Pancakes ($6) is another fuss-free breakfast dish that features a stack of warm and pillowy pancakes doused in maple syrup and topped with butter.   
Check out our full review of Bread Yard!
Address: 1 Fusionopolis Place, #01-23/24, Singapore 138522
Opening hours: Mon-Fri 8am to 7:30pm, Sat 9am to 2:30pm
Tel: 9773 5318
Website
Menu
---
4. PocoLoco

---
Found in Ang Mo Kio, PocoLoco makes having Italian fare a fuss-free affair. Barbabietola Rossa ($9) may sound like a mouthful, but it is a simple dish comprising spaghetti tossed in pink beetroot sauce. For those who cannot do without meat, check out the classic Bolognese ($10), which has penne pasta coated in a minced tenderloin beef ragu and topped with grated parmesan cheese. A minimum spending of $50 is required before you can pay with your UOB YOLO or any other credit card, so be sure to head down in a group!  
Address: 408 Ang Mo Kio Avenue 10, #01-779, Singapore 560408
Opening hours: Daily 12pm to 3pm, 6pm to 10pm
Tel: 8436 3363
Website
Menu
Full list of outlets
---
5. Burp Kitchen & Bar

---
If Western comfort food is your thing, Burp Kitchen & Bar has got your back with a wide selection of mains and finger food. A relatively light option for brunch would be Pulled Chicken Quesadilla ($9), which has soft tortilla wrapped around tender chicken thigh. If you woke up with a rumbling belly, Mushroom Carbonara ($10) will fill you up with its hearty portion of spaghetti tossed in a rich mushroom cream sauce. You can add truffle oil ($3) and bacon ($2) if you're feeling indulgent!
Address: 740 Bedok Reservoir Road, #01-3165, Singapore 470740
Opening hours: Tue-Fri 4pm to 12am, Sat-Sun 12pm to 12am
Tel: 8428 4722
Website | Full list of outlets
Menu
---
6. Time Table Café

---
If you have friends who claim there aren't any cafés in Jurong worth a visit, shut their trap by bringing them to Time Table Café. With a spacious and quiet interior, it is common to spot students chiong-ing their assignments here while eating. Bianca ($7.90) is an eight-inch pizza topped with shredded chicken, alfredo sauce, garlic, and stringy mozzarella cheese – great if you're going halfsies with bae. If you're not one who likes to get your hands dirty while eating, Smoked Salmon Baked Rice ($5.90) has cream sauce, mozzarella cheese, and smoked salmon slices that'll satisfy your tummy.
Check out other eateries in Jurong worth a visit!
Address: 456 Jurong West Street 41, #01-726, Singapore 640456
Opening hours: Daily 11am to 11pm
Tel: 6566 5088
Website
Menu
Info on East Village outlet 
---
7. Food For Thought

---
Food For Thought at Singapore Botanic Gardens boasts a relaxing interior, with eco-friendly furniture and open areas to accommodate the entire fambam. Kick-start your weekend on a sweet note with their Apple Bacon Caramel (ABC) French Toast ($9), which consists of light and airy French toasts crowned with caramelised apples, crispy bacons strips, and whipped cream. If you are looking to keep that sugar intake in check, try Beef Cheese Burger ($9) instead. This filling dish has a juicy beef patty, caramelised onions, and scallion sesame mayo sandwiched between fluffy buns.  
Address: 1 Cluny Road, Tanglin Gate, #B1-00, Singapore 259569
Opening hours: Daily 8am to 9pm (last order at 8:30pm)
Tel: 6338 4848
Website | Full list of outlets
Menu 
---
8. Wimbly Lu

---
Wimbly Lu may be known for their Waffle w. Ice Cream ($8.50+), but this cafe at Serangoon dishes out hearty mains as well. Smoked Salmon & Scrambled Eggs on Toast ($6+/$11+) has crisp, toasted bread topped with creamy scrambled eggs and smoked salmon. Another savoury hit would be Garlic Mushroom & Mozzarella Crepe ($9+), which comprises a crepe that encases sautéed mushrooms and heaps of mozzarella for that #cheeseporn.      
Address: 15-2 Jalan Riang, Singapore 358987
Opening hours: Mon, Wed-Thur 12pm to 10:30pm, Fri 12pm to 11pm, Sat 9am to 11pm, Sun 9am to 10:30pm
Tel: 6289 1489
Website
Menu
Full list of outlets
---
9. Café & Meal MUJI  
---
Those who prefer a Japanese meal over a plate of eggs Benny can pop by Café & Meal MUJI. Dishes are displayed before your eyes here, and you'll get to choose from a variety of Hot Deli ($4.80) options such as Baked Salmon with Miso Sauce, and Spicy Yuzu Pork. Choices for Cold Deli ($2.80) include Prawn Couscous Salad with Yuzu-sesame Dressing, as well as Strawberry Salad with Plum Dressing. For a complete meal, go for their Basic Set 1 – Japanese Style ($8.80), which consists of white rice, onsen egg, miso soup, minced chicken, and your choice of cold deli. Replace the white rice with 10 Grain Rice (+$1) for a healthier meal.   
Address: 252 North Bridge Road, #02-020/22, Raffles City Shopping Centre, Singapore 179103
Opening hours: Daily 10am to 10pm (last order at 9:15pm)
Tel: 6264 4189
Website
Menu
Full list of outlets 
---
10. Sunny Choice Café   
---
While most associate brunch with bacon and eggs, Sunny Choice Café makes things #ezpz for vegetarians and vegans. A must-have here is Thunder Tea ($8.50), which has brown rice topped with a colourful array of vegetables such as shredded carrots and mushroom 'ikan bilis'. For the noobs, the right way to eat this is to pour in the green 'soup' and mix everything together to savour every element of this dish in one bite. Their Abacus ($7) is a healthier alternative to traditional Hakka abacus seed, and features springy and smooth button-like yam balls tossed with ingredients such as carrots and black fungus. A minimum spending of $30 is required for those paying with a credit card, so order some sides to share if you're coming with just bae.   
Address: 434 Upper Bukit Timah Road, The Rail Mall, Singapore 678060
Opening hours: Daily 10:30am to 9pm (last order 8:30pm)
Tel: 6892 2383
Website | Menu
Full list of outlets
---
Eat, drink, play and repeat with UOB YOLO
---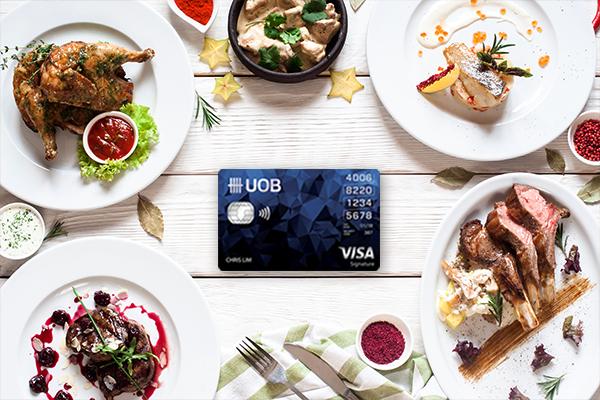 Other than offering an 8% rebate* on dining and entertainment spend on weekends to help you make the most of your food and fun budget, UOB YOLO also offers a variety of 1-for-1 hotel buffet deals, and over 80 1-for-1 dining deals all around Singapore so you'll never go hungry!
Best of all, once you put any weekday dining or entertainment spend on UOB YOLO, you'll get a free weekend Grab ride* every week, so you can cab straight to your next cafe-hopping destination!
For those who don't have UOB YOLO, sign up online from now till 30 June 2017 to get up to $80 cash credit*!
Click here to find out more about the UOB YOLO card
This post is brought to you by UOB YOLO. You can follow their food adventures on Instagram at @iwannayolo.
*Terms and conditions apply, visit uob.com.sg/YOLO for more details.
---
Featured image adapted from Instagram user duckyllwin's post.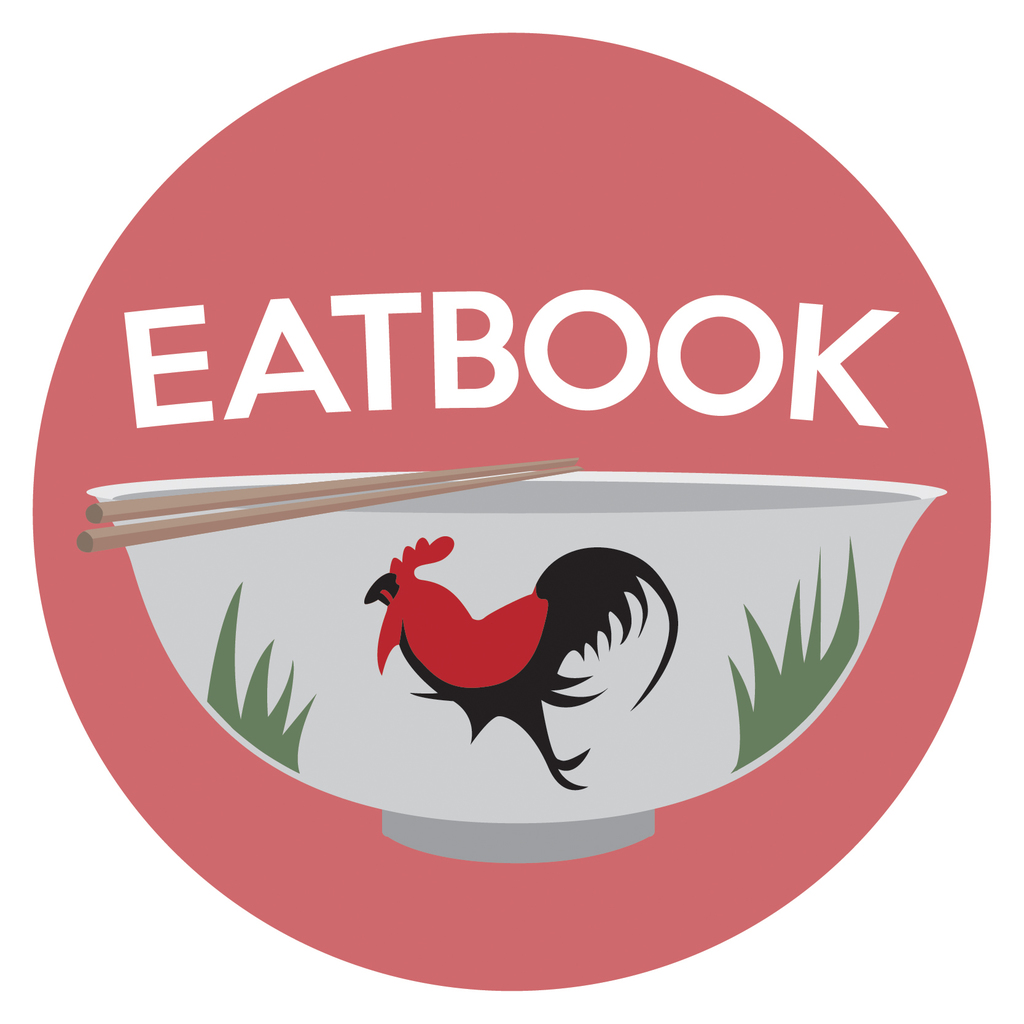 Drop us your email so you won't miss the latest news.