---
Sweet and savoury toast toss-ups
---
In our carb-loving city of Singapore, bread is a staple most of us can't go a day without. It forms the base of many well-loved dishes, from fancy French toasts dressed to the nines, to a midnight anything-in-the-fridge sandwich. A slice of toast is light and crunchy on the outside, warm and soft on the inside, with an unbeatable buttery bouquet spread on it that'll send you straight to bread heaven.
Here are 10 sweet and savoury toast dishes that take this simple staple to the next level. With creative twists on savoury brunch classics and eye-popping dessert creations, you'll never see toast in the same light again.
---
1. Nutella-stuffed French toast
---
The Little Diner's Nutella-Stuffed Cereal Crusted French Toast ($16.50++) is a sweet brunch classic dialed up all the way to 11. Huge wedges of pillow-like brioche are generously stuffed with Nutella, before being dressed in a crunchy cloak of sweet cereal crunch. Whipped cream, powdered sugar and piping-hot fritters of deep-fried banana add the finishing touches to this French toast switch up.
Address: 789 Bukit Timah Road, Singapore 269763
Opening hours: Tue-Thur 11:30am to 3:30pm, 6pm to 10pm, Fri 11:30am to 3:30pm, 6pm to 10:30pm, Sat 11am to 3:30pm, 6pm to 10:30pm, Sun 11am to 3:30pm, 6pm to 10pm (last order one hour before closing time)
Tel: 6466 4088
Website
Menu
---
2. Raclette cheese thick toast
---
Toast expert Meet & Melt features on this list for their Molten Lava Toasts. Several cafes have since come up with their own takes on lava toast, but Meet & Melt's stand out in terms of taste and creativity. Raclette Cheese Thick Toast ($18.90) features a buttery thick toast transformed into a cradle for a pool of gooey, freshly melted raclette cheese. They even have a savoury Mentaiko Lava Toast ($14.90), which hides a river of creamy mentaiko-spiked filling.  
Check out more raclette dishes or other cafes at Tampines!
Address: 915 Tampines Street 91, #01-49, Singapore 520915
Opening hours: Tue-Fri 3pm to 11pm, Sat-Sun 2pm to 11pm
Tel: 9185 8173
Website
---
3. French toast with spinach cheese souffle and bacon
---
With a name like Boulevard St. Michel ($22++), you can already tell that this dish is going to be fancy. Wild Honey's savoury rendition of French toast takes the standard cafe dish to the next level. A double-baked spinach-cheese souffle and parmesan-crusted poached egg add a luxurious touch to the thick slice of brioche, with crisp slices of grilled back bacon and bright tomato chutney completing this immensely satisfying savoury brunch plate.
Address: 6 Scotts Road, #03-01, Scotts Square, Singapore 228209
Opening hours: Sun-Thur 9am to 9pm, Fri-Sat 9am to 10pm
Tel: 6636 1816
Website
Menu
Full list of Wild Honey outlets
---
4. Bacon and braised apple French toast
---
One of the biggest dilemmas of brunch has got to be deciding on whether you want something savoury, or something that satisfies your sweet tooth. Ronin Cafe's French Toast with Braised Apples, Bacon and Hazelnut Butter ($15++) resolves that problem right away. Smokey bacon and eggy French toast are already a match made in heaven, but dish them up with some caramelised, slightly-tart braised apples and rich, earthy hazelnut butter, and you've got yourself a killer combo.
Address: 17 Hongkong Street, Singapore 059660
Opening hours: Mon-Fri 8am to 6pm, Sat-Sun 8am to 7:30pm
Website
---
5. Gashouse eggs

---
At first glance, this looks like a slice of toasted bread topped with melted cheese. But don't be fooled by One Man Coffee's Gashouse Eggs ($10). Underneath all that golden-brown molten goodness lies a sneaky surprise. Slice down the middle, and you'll find that the thick wedge of brioche has been hollowed out to make space for a lava-yolked egg. The runny egg lends another layer of richness to the already lavish combination of buttery brioche and sexy cheese.
Address: 215R Upper Thomson Road, Singapore 574349
Opening hours: Daily 9am to 5pm
Tel: 9658 1685
Website
Full list of One Man Coffee outlets
---
6. Cheddar cheese toast
---
The towering stacks of Dazzling Honey Toasts may have propelled Dazzling Cafe to Instagram-fame, but save some space for their lesser-known Cheddar Cheese Danish Honey Toast ($17.90++) when you pay them a visit. A different base is used for the toast, as opposed to the usual loaf of bread. The buttery Danish toast has an almost croissant-like quality, made up of feather-light pastry layers that flake beautifully, with a soft centre to contrast with the crispy outer edges. On top, melted cheddar cheese melds with generous lashings of honey and powdered sugar to create the perfect collision of sweet, savoury and creamy.
Address: 15 Stamford Road, #01-85, Capitol Piazza, Singapore 178906
Opening hours: Sun-Thur 12pm to 9:30pm, Fri-Sat 12pm to 10pm
Tel: 6384 3310
Website
Menu
---
7. Japanese-style French toast pillows

---
Japanese cafes love all things fuwa-fuwa (fluffy), with this texture being incorporated into everything from sweet, wobbly cheesecakes to sky-high souffle pancake stacks. Hoshino Coffee captures this gratifying quality to a T, especially with their French Toast with Whipped Cream ($9.80++). Custard-soaked sweet brioche bread is cut into bite-sized cubes before being piled in a stack, which is then topped with a giant scoop of chilled, pristine-white whipped cream. Dressed simply in maple syrup and icing sugar, this melt-in-your-mouth dessert needs nothing else.
Address: 2 Orchard Turn, #B3-25/26, ION Orchard, Singapore 238801
Opening hours: Mon-Thur 11:30am to 10pm, Fri 11:30am to 10:30pm, Sat 11am to 10:30pm, Sun 11am to 10pm
Tel: 6509 8638
Website
Menu
Full list of outlets
---
8. Rainbow cheese toast

---
A list about fabulous toast has got to include this unicorn-esque creation. Epicurious Cafe's Rainbow Cheese Toastie ($9++) made waves on social media, with its array of eye-popping colours and mouth-watering cheese-pull potential. The vibrant hues in this mozzarella and Parmesan cheese toastie come from natural ingredients such as beetroot and butterfly pea flowers, setting itself apart from the other food colouring-filled rainbow toasts.
Check out other gimmicky food trends in 2016 that taste good!
Address: 81 Clemenceau Avenue, #01-03, UE Square, Singapore 239917
Opening hours: Wed-Mon 8:30am to 5pm
Tel: 6734 7720
Website
---
9. Berries French toast
---
French Toast ($18) from Botanist wins hands down in terms of looks. Made with rhubarb berry marmalade sandwiched between fluffy fried brioche, this brunch dish is surprisingly light on the palate. It's accompanied by a myriad of berries and pieces of poached pear, as well as vanilla ice-cream to give it that cold, creamy contrast. There were only two servings of this left when I visited them at around 2:30pm on a Sunday, so head down early if you don't want a wasted trip.
Address: 74A Neil Road, Singapore 088839
Opening hours: Tue-Sun 11am to 6pm
Tel: 9188 9191
Website
Menu
---
10. Triple-toasted kaya toast
---
Tong Ah Eating House has a special version of old-school kaya toast like nothing I've had before. When you order your kaya toast extra crispy ($1.80), the bread will be charcoal-grilled thrice, transforming each fluffy slice into an airy-light biscuit crisp. Sandwiched between them is a winning combination of thick, aromatic house-made kaya and generous slabs of butter. At $1.80, these beautiful, crunchy sticks of kaya-and-butter goodness will hardly make a dent in your wallet.
Check out other old-school restaurants your grandparents might have dated at.
Address: 35 Keong Saik Road, Singapore 089142
Opening hours: Daily 7am to 10pm
Tel: 6223 5083
---
Step up your toast game
---
Bread is truly one of the most versatile culinary canvases on Earth. It's fragrant and substantial on its own, and can take on a whole range of textures, which range from ultra-crispy to melt-in-your-mouth fluffy. How gratifying to know that us toast lovers will never go unfulfilled, with all these sweet and savoury toast creations to try!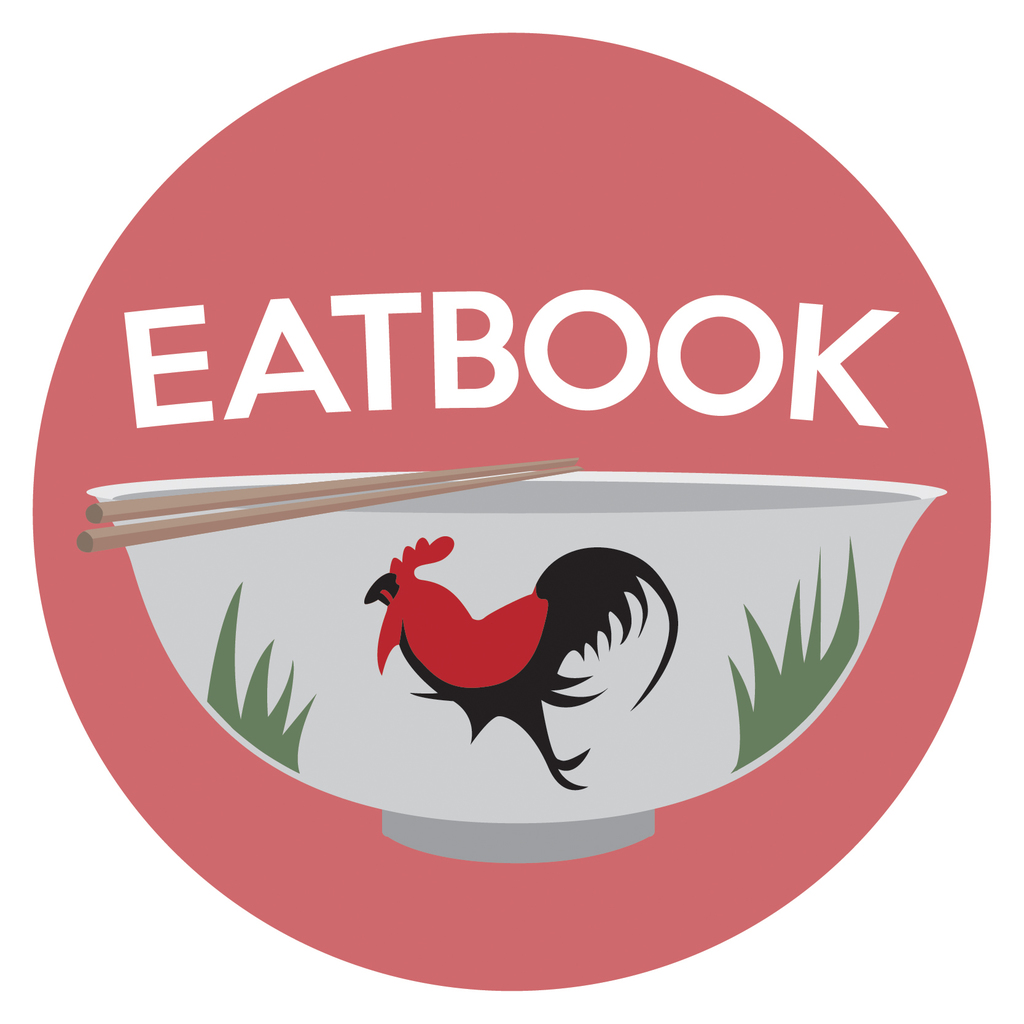 Drop us your email so you won't miss the latest news.