---
Farrer Park cafes that make this Purple Line station cool
---
As someone who has been living at Bendemeer Road since 2011, I've seen Farrer Park grow from being an unassuming part of Little India to become a hipster's weekly brunch haunt in the last few years. In particular, Rangoon Road has been drawing crowds thanks to the handful of new and old cafes found along it. So if you've never alighted at Farrer Park MRT Station, this weekend would be a good time to finally check out all the Farrer Park cafes this underrated trove holds.
---
1. SIXBYSERA
---
Famous for their croissants and savoury donuts, SIXBYSERA is a relatively new spot along Rangoon Road. Order Chilli Crab Sauce ($11.90), which is only available on weekends, and you'll find yourself with a plate of delicious chilli crab sauce and a buttery croissant that has been cut in half. If a savoury brunch is not your thing, their Milo Dinosaur Croissant ($5.90) and Cheesecake Croissant ($6.60) are worth getting too.
Check out our full review of SIXBYSERA!
Address: 89 Rangoon Road, #01-03, Urban Loft, Singapore 218375
Opening hours: Tue-Sun 10am to 9am
Tel: 9652 8141
Website
---
2. Enchanted Cafe
---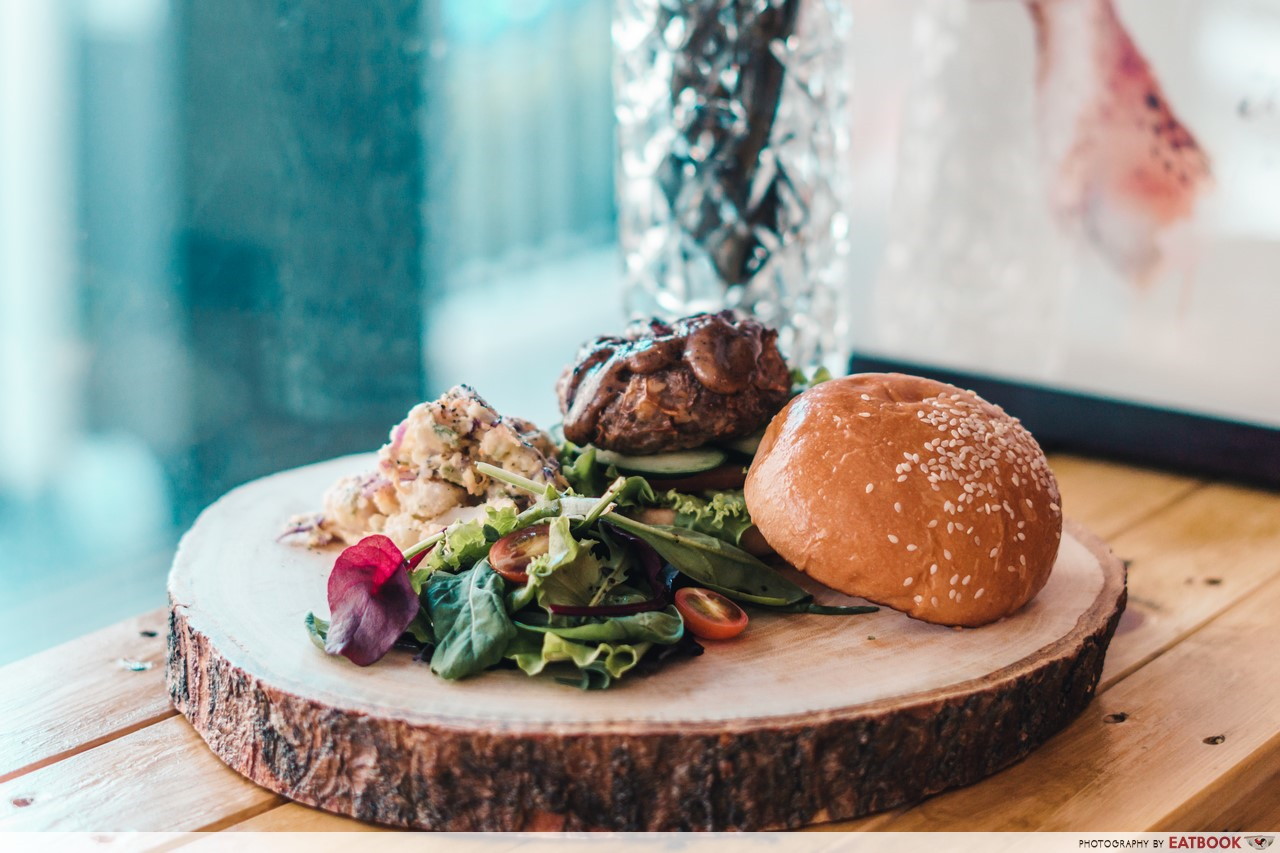 Enchanted Cafe looks like something that stepped right out of Pinterest. With flowers, mismatched chairs, and fairy lights all around the interior, this cafe can instantly brighten up a dull mood. The food here is equally appealing. Ngoh Hiang Burger ($18.90) features a thick pork patty that has been marinated in five-spice seasoning. Bits of water chestnut add crunch to the soft patty, making every mouthful a party.
Check out our full review of Enchanted Cafe!
Address: 88 Rangoon Road, #01-04, Singapore 218374
Opening hours: Tue 10am to 10pm, Wed-Thur 12pm to 10pm, Fri 11am to 11pm, Sat 10am to 11pm, Sun 9am to 8pm
Tel: 8813 1086
Website
---
3. Old Hen Coffee Bar
---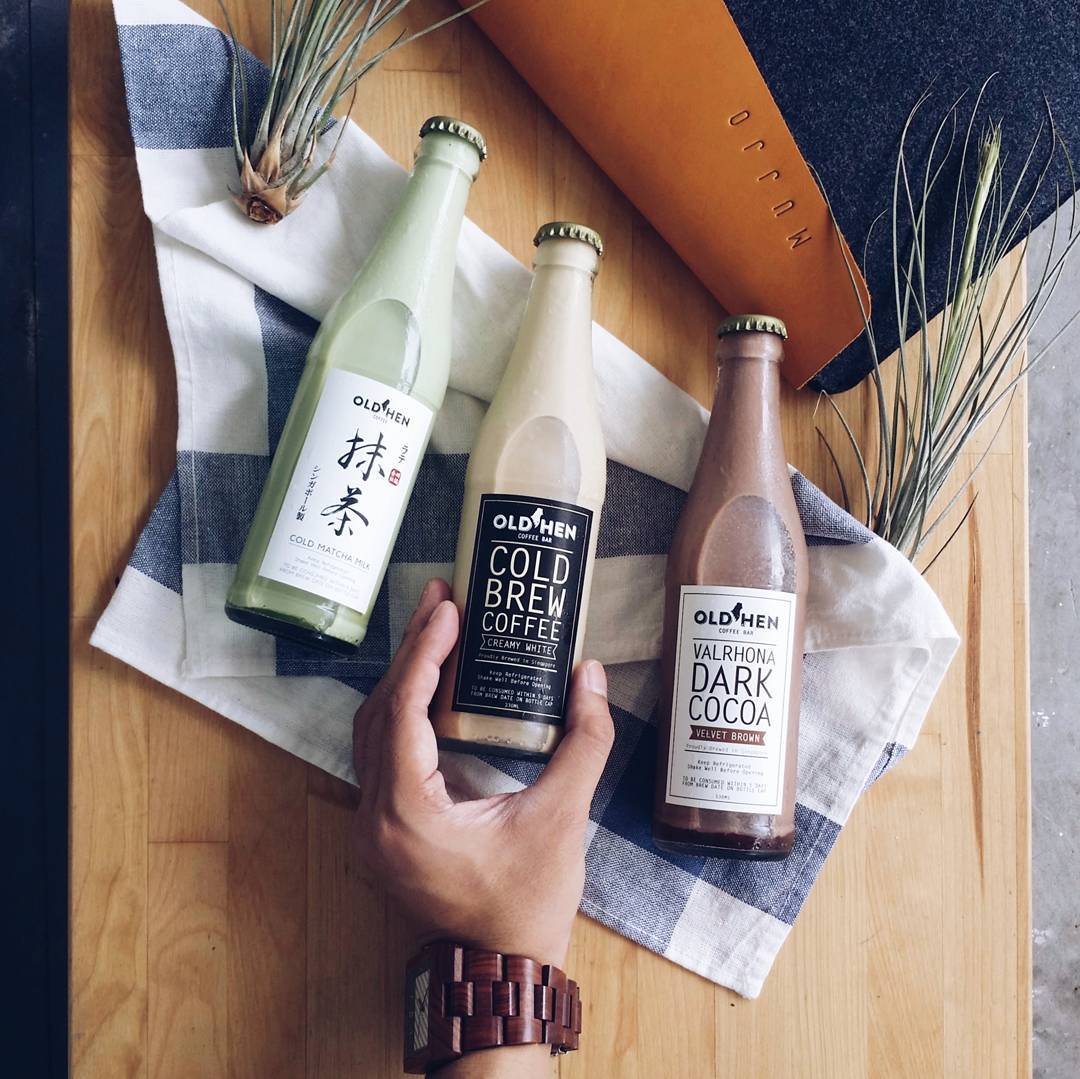 Image credit: @psylancer
For really good cold brews, head down to Old Hen Coffee Bar. Even though they own a tiny space that barely sits anyone, just taking a bottle of their cold brew to go is worth the five-minute walk from Farrer Park MRT Station. Their popular White Cold Brew Coffee ($6.50) is smooth and strong, and matcha lovers must have a go at their Cold Matcha Milk ($7).
Address: 88 Rangoon Road, #01-03, Singapore 218374
Opening hours: Mon, Wed-Fri 12pm to 10pm, Sat 10am to 6:30pm, Sun 10am to 10pm
Tel: 6341 5458
Website
Menu
---
4. Old Hen Kitchen
---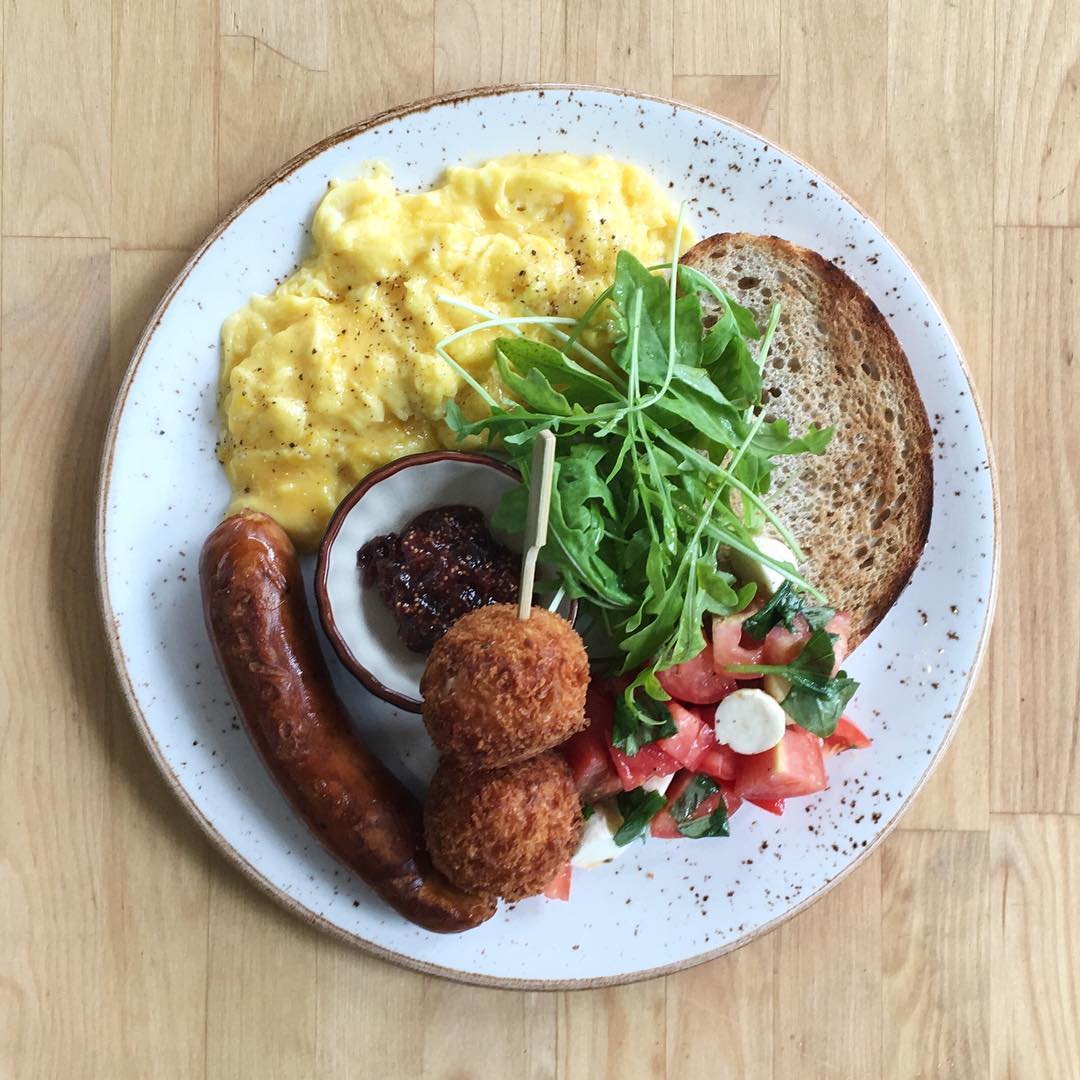 Image credit: @oldhencoffee
If Old Hen Coffee Bar is too crowded, walk over to Owen Road for Old Hen Kitchen. You'll have a better chance at snagging a seat at this newer outlet, and their food menu is wider than the Coffee Bar's. Start your day right with a Breakfast Plate ($18.50), which comes with eggs, bacon croquettes, a slice of toast, salad, and a chorizo pork sausage. For something sweet, Mochi Pancake Stack ($13.50) or Mixed Berry Smoothie Bowl ($12) can satisfy.
Address: 127 Owen Road, Singapore 218931
Opening hours: Mon, Wed-Fri 12pm to 9pm, Sat-Sat 10am to 6:30pm
Tel: 6291 0632
Website
Menus
---
5. Jewel Cafe and Bar

---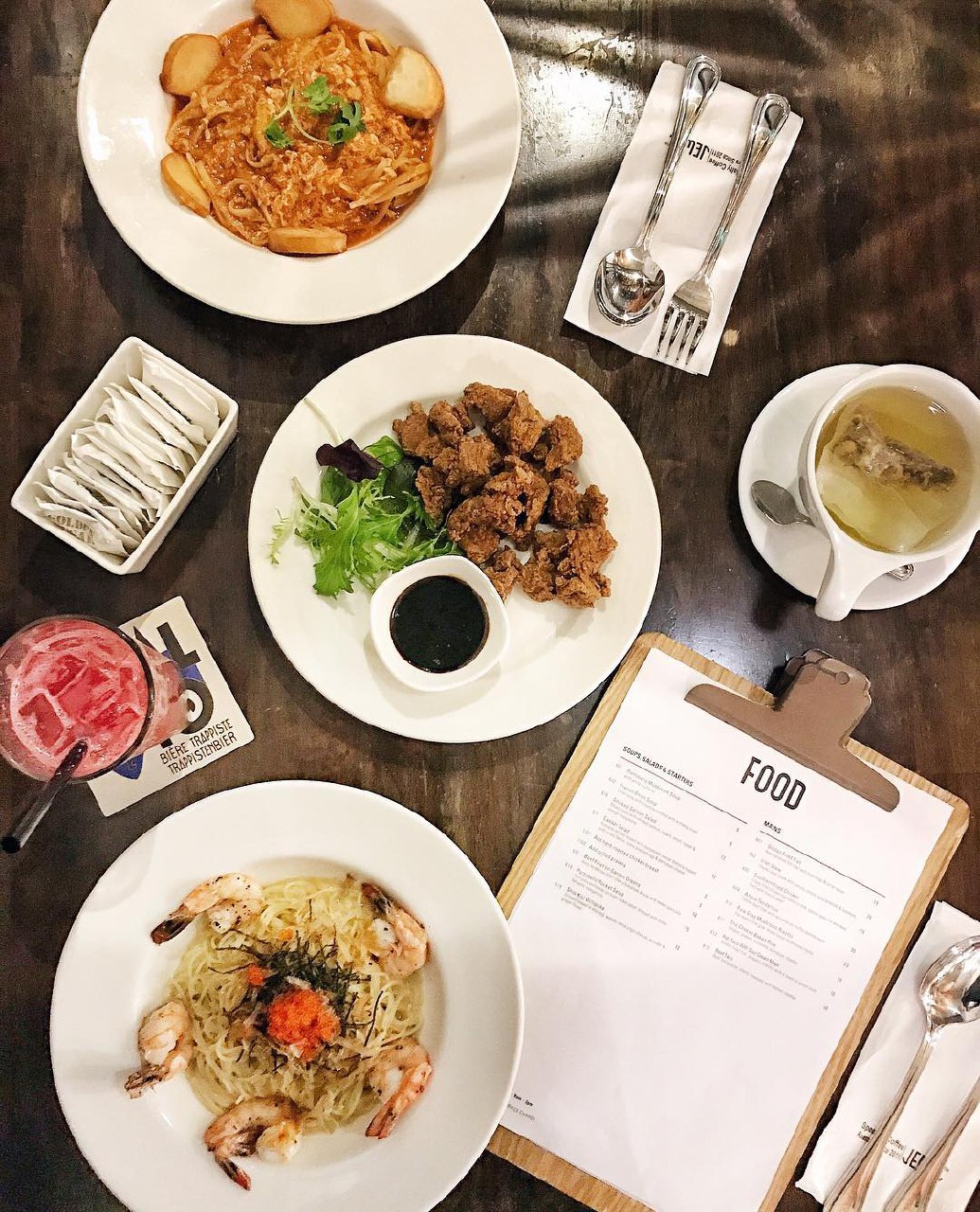 Image credit: @wson
Jewel Cafe and Bar is good for a catch-up with your squad. The cafe is spacious, the coffee is great, and there's enough on the menu to please the whole gang. Umami Prawn Capellini ($20++) is packed full of flavour, and comes with five grilled prawns. For something classic, grab their Golden Fried Fish ($18++), which is essentially beer-battered fish and chips. Even though it sounds simple, the crispy fish is fried well and doesn't leave an oily aftertaste in your mouth.
Address: 129 Rangoon Road, Singapore 218407
Opening hours: Tue-Thur 9am to 10pm, Fri-Sat 9am to 11pm
Tel: 6298 9216
Website
---
6. Non Entree Desserts
---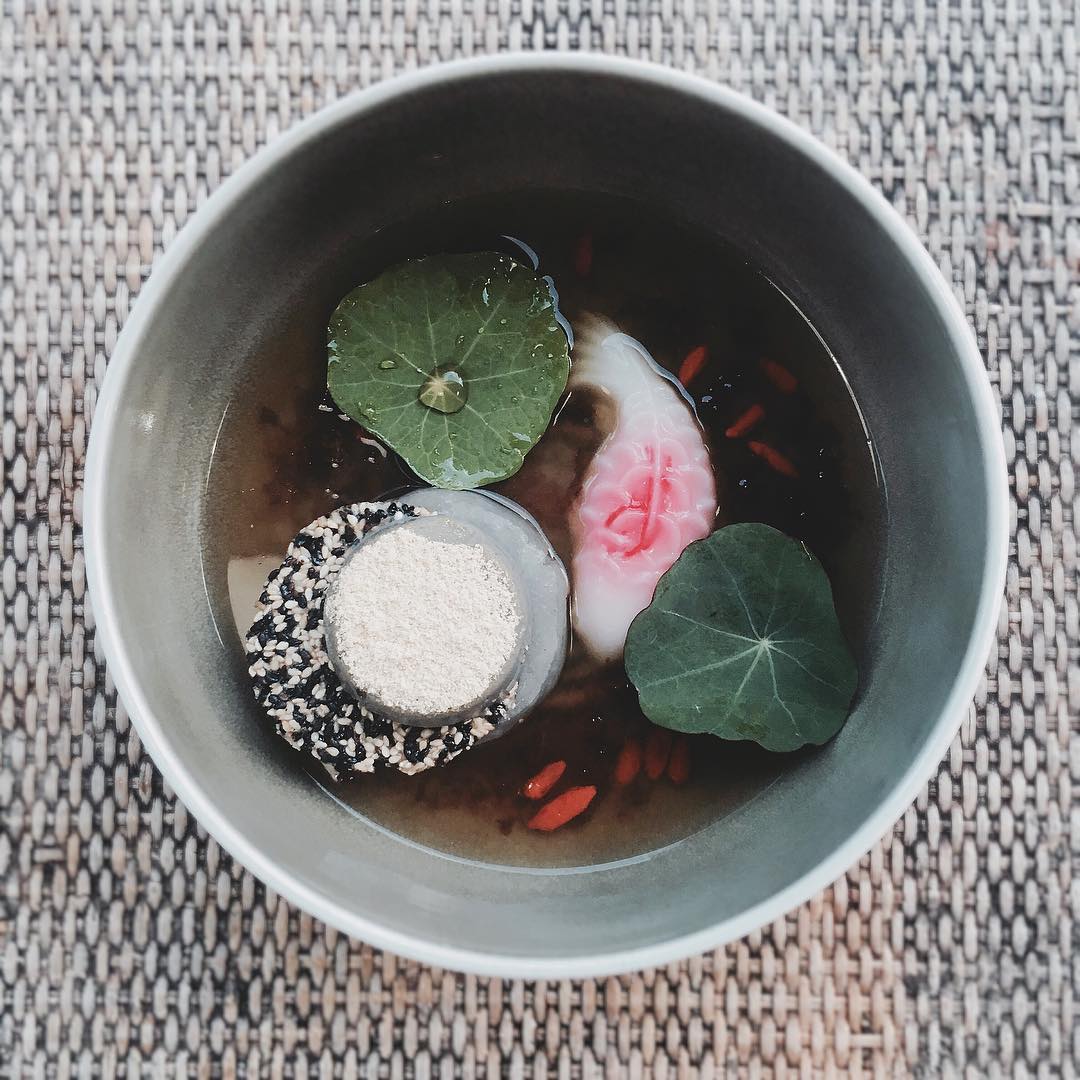 Image credit: @nonentreedesserts
If an award exists for the most creative dessert parlour in Singapore, Non Entree Desserts would deserve it. This ice-cream and dessert cafe comes up with seasonal items once every few months, and every creation of theirs never fails to impress. Their latest is Ike ($17.90++), which is meant to resemble a pond with a koi. The "koi" is made with Japanese plum wine, and it's placed right beside a matcha pebble. A scoop of black sesame gelato and a teapot filled with sencha completes this work of edible art.
Check out our full review of Non Entree Desserts!
Address: 204 Rangoon Road, Singapore 218451
Opening hours: Tue-Thur 2pm to 10pm, Fri 2pm to 11pm, Sat 12pm to 11pm, Sun 12pm to 10pm
Tel: 9878 6543
Website
---
7. The Cold Pantry

---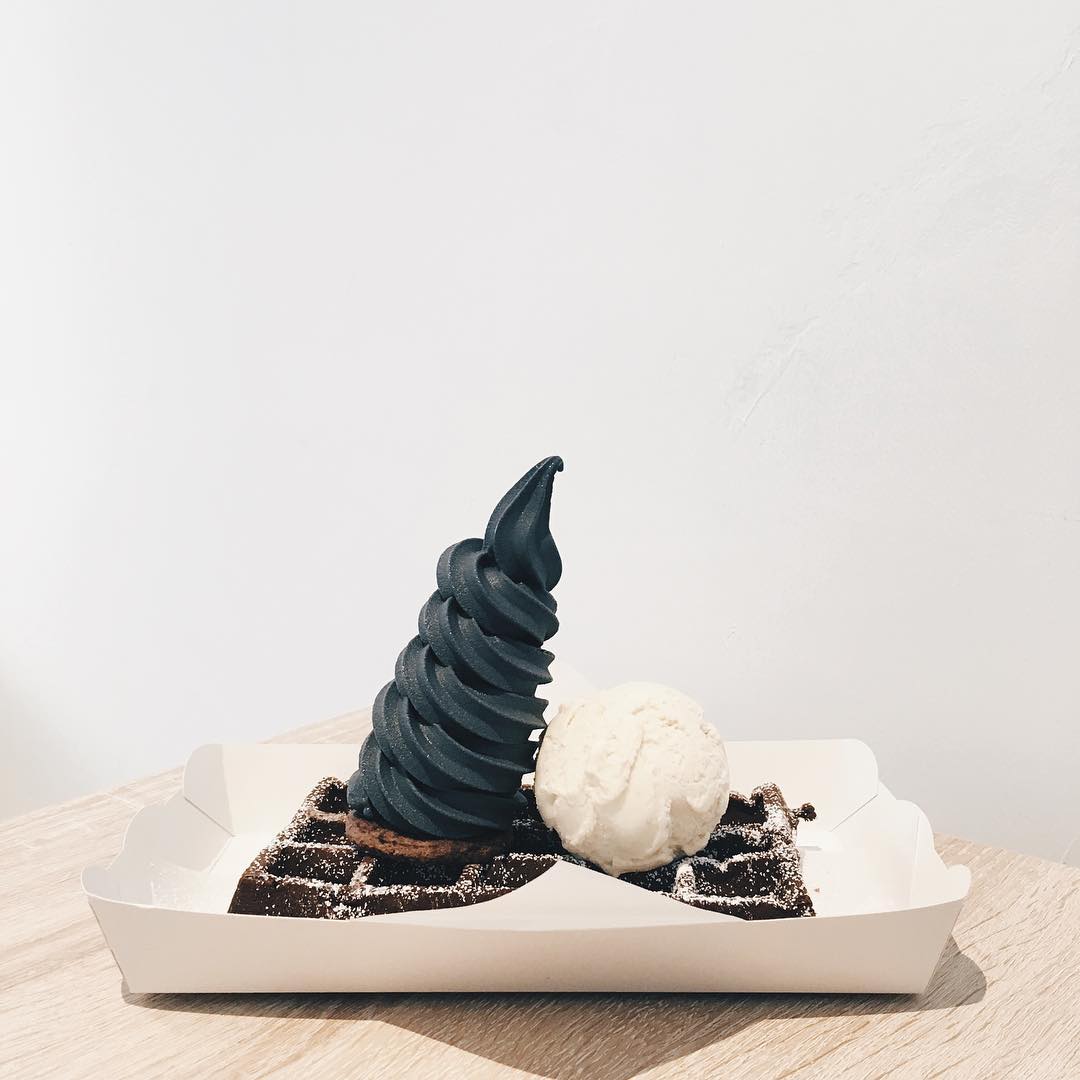 Image credit: @helloiamdoreen
For those who prefer good ol' ice-cream and waffles, check out The Cold Pantry. This cosy shop is famous for their Chocolate Root Beer Waffle with Charcoal Vanilla Soft Serve ($12.50). Even though the soft serve tastes like regular vanilla ice-cream, its smooth and creamy texture complements the waffle wonderfully. The root beer taste is subtle in the waffle, but enough to render it a unique dessert.
Address: 88 Rangoon Road, #01-01, Singapore 218374
Opening hours: Mon-Fri 4pm to 10pm, Sat-Sun 12pm to 10pm
Website
---
8. L'Etoile Cafe

---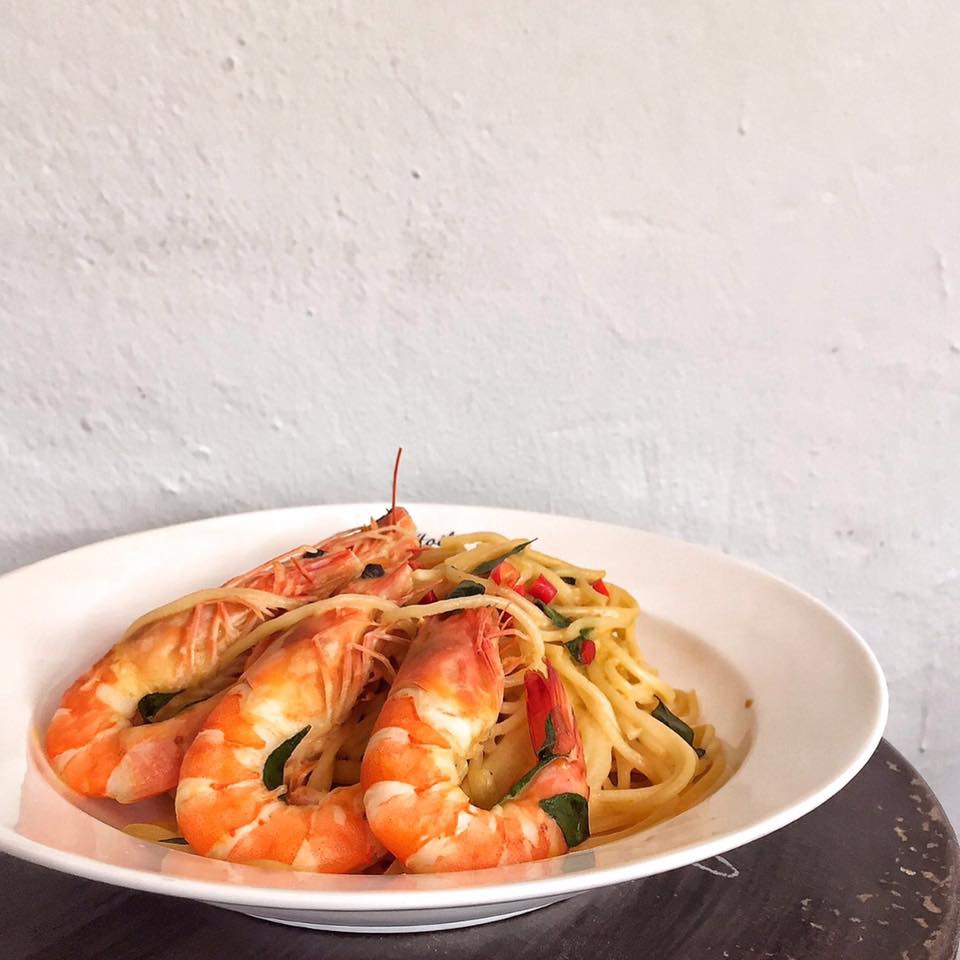 Image credit: L'Etoile Cafe
L'Etoile Cafe has quirky decor, and their menu consists of classic Western dishes. Fill your tummy with Steak & Eggs ($26+), Aglio Olio ($22+), or Baked White Fish ($26+). They also have Singapore Laksa ($10+) and Chicken Curry ($12+) if you're more interested in hawker food. Their mains are rather expensive, so if you're on a budget, come here for coffee and dessert. Having a slice of Strawberry Shortcake ($6.60++) and a shot of Espresso ($4++) by their huge glass windows can help you recharge on a weekend afternoon.
Address: 160 Owen Road, Singapore 218953
Opening hours: Daily 11am to 11pm
Tel: 6298 2872
Website
---
9. Brunches Cafe
---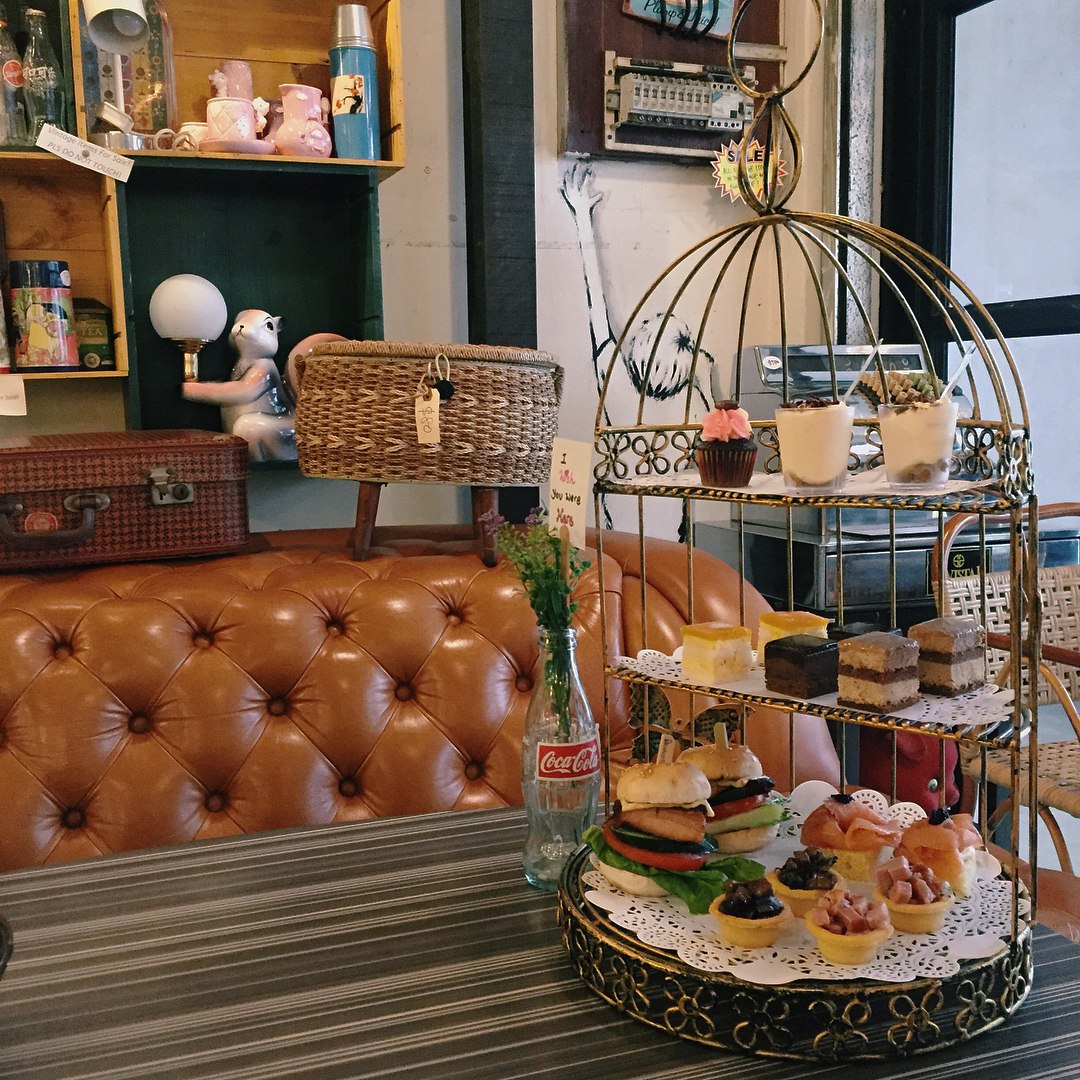 Image credit: @kuangzhiyi
Those who love anything vintage will adore Brunches Cafe. This cafe is littered with old-school knick-knacks, and they even have countless little birdhouses that contain light bulbs hanging down from the ceiling. Nosh-wise, they've got a wide range of Western dishes, including a handful of vegetarian options. If you're feeling fancy, go for their Brunches High Tea Set ($32++), which is able to feed two. It comes with both sweet and savoury snacks, as well as a pot of tea. It's limited to 10 sets a day, so remember to call before heading down!
Address: 96 Rangoon Road, Singapore 218381
Opening hours: Mon, Wed-Fri 10:30am to 9pm, Sat-Sun 9:30am to 9pm
Tel: 8685 8488
Website
Menu
---
#purplelinepride
---
As someone who has an undying love for her neighbourhood, I can't help but feel proud of what Farrer Park has become. Let us know if you know of any other cafes around this area!