Feng Zhen Lor Mee has old-school lor mee in Jurong
When it comes to hawker food in Singapore, more specifically Hokkien noodle dishes, I feel like lor mee's kind of the middle child. It's not a dish that springs immediately to mind—such as Hokkien mee or mee hoon kueh—but you'll still find people out there with a soft spot for the dish. Just go to any hawker centre with popular lor mee stalls such as Feng Zhen Lor Mee, and you'll find noodle lovers queuing around the block for a hearty bowl to start off their day.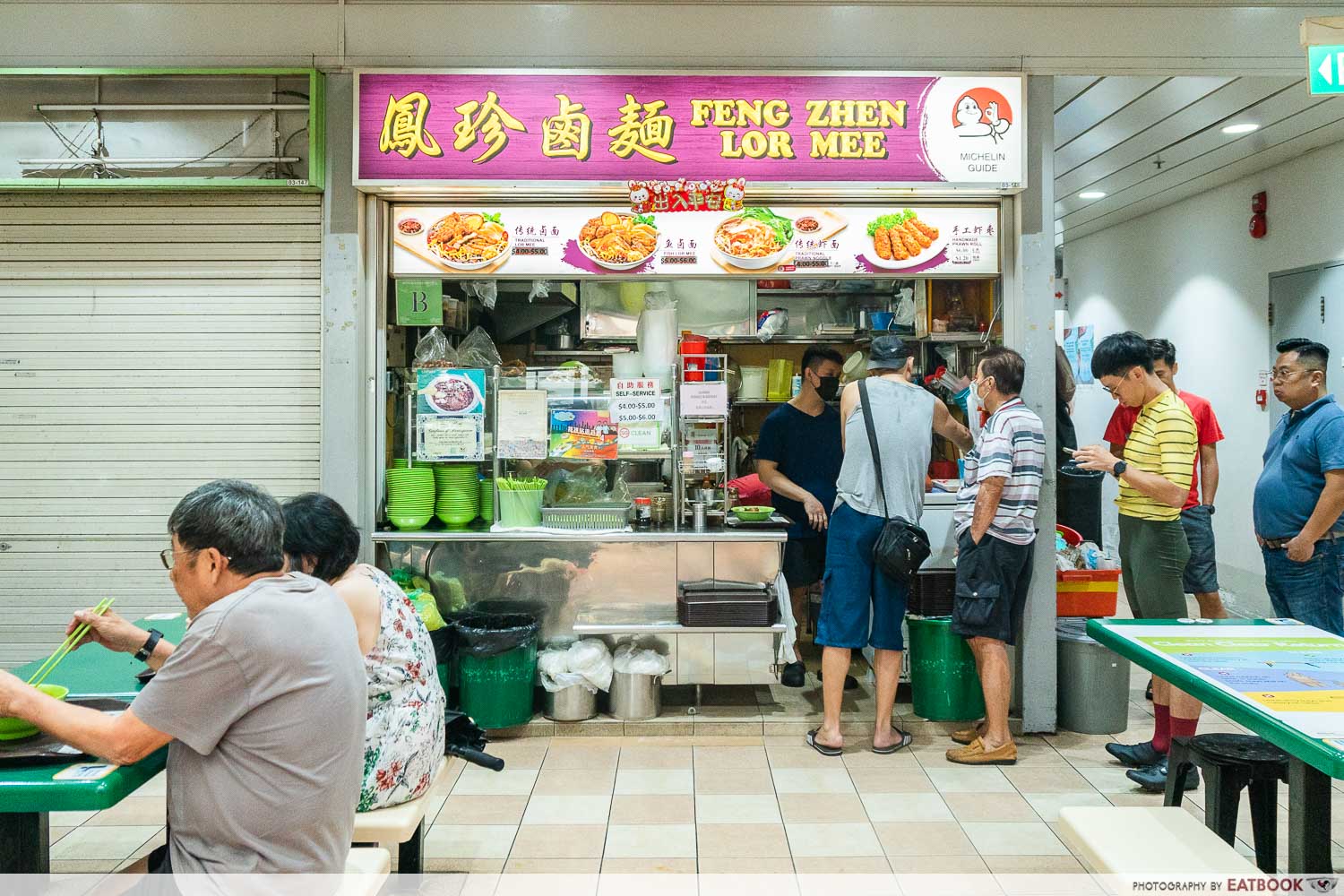 The original Feng Zhen Lor Mee stall is arguably the most ulu of the five outlets around Singapore. But, as someone who happens to live in said ulu region of Singapore, it was a simple bus ride to Taman Jurong Food Centre for some warm and comforting lor mee on a rainy morning. After all, they've been awarded the Michelin Plate—even more reason to head down.
Feng Zhen Lor Mee Opens At Yishun, Bringing Its $4 Michelin-Approved Noodles To The North
Food at Feng Zhen Lor Mee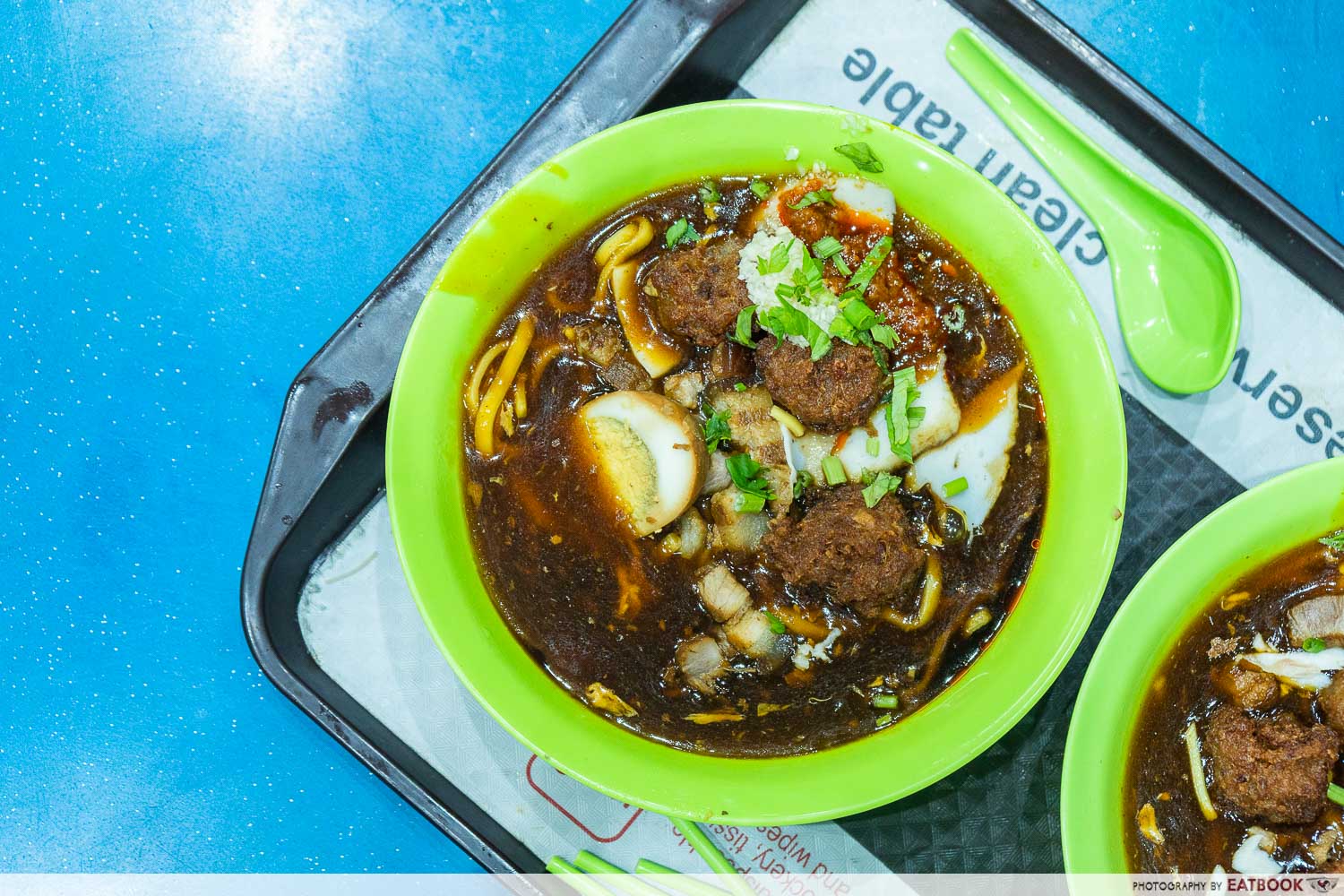 As a third-generation stall that's been around since 1988, Feng Zhen's menu has seen some changes over the years, but one thing that has remained is their Traditional Lor Mee ($4/$5). Thick, dark gravy is poured over a heaping amount of yellow noodles, which are buried under a huge pile of fishcake, fried meatballs, braised egg, fried fish, and chunks of pork belly.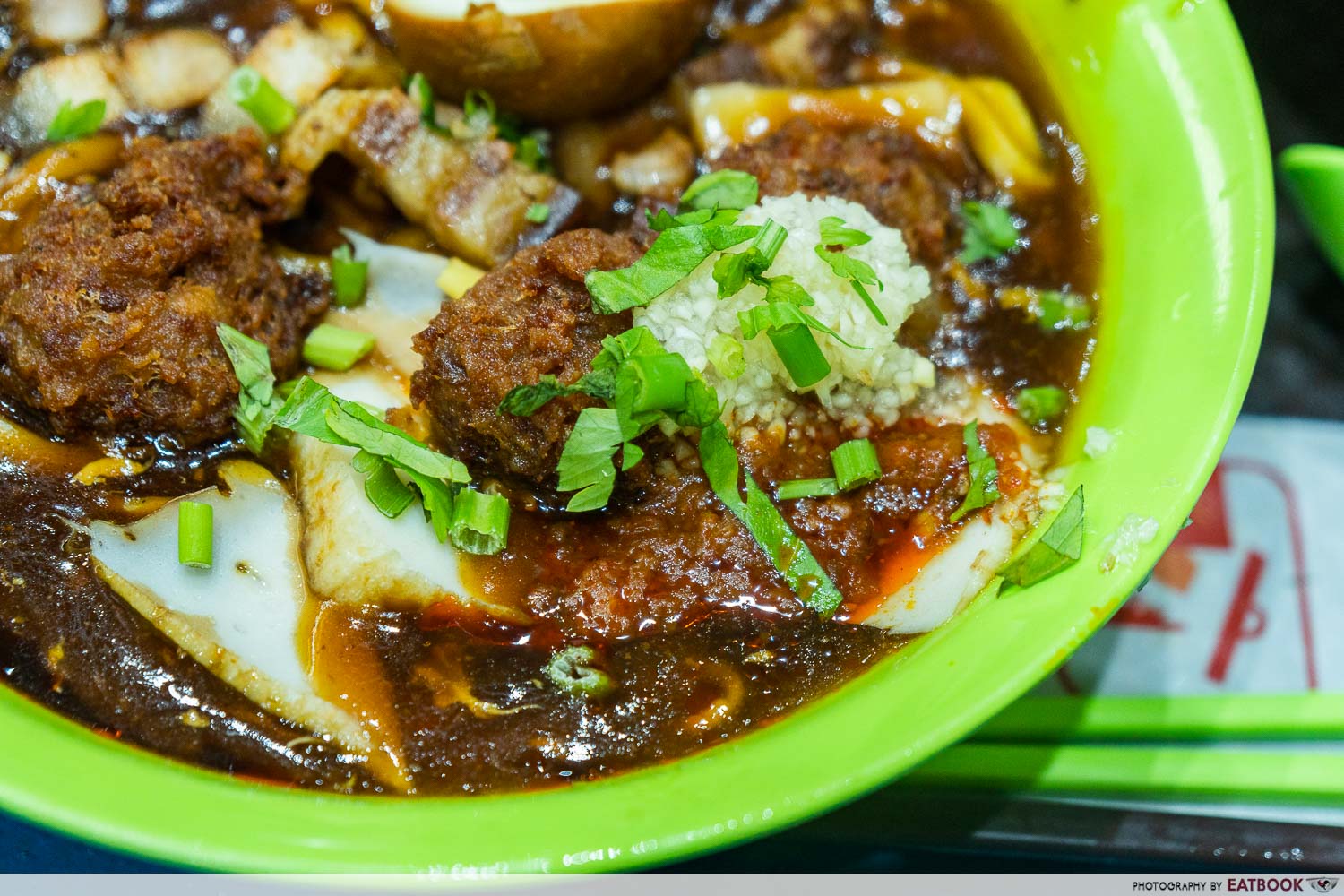 When the hawker asked me what condiments I wanted with my lor mee, naturally, I went for every condiment available, accepting whatever amount that he added on my behalf. This resulted in a bowl with healthy amounts of sambal chilli, spring onions, vinegar,and shredded coriander on the side. It was far less minced garlic than I would prefer, but I've been told that not everyone willingly adds enough garlic to their bowl to knock out a horde of vampires.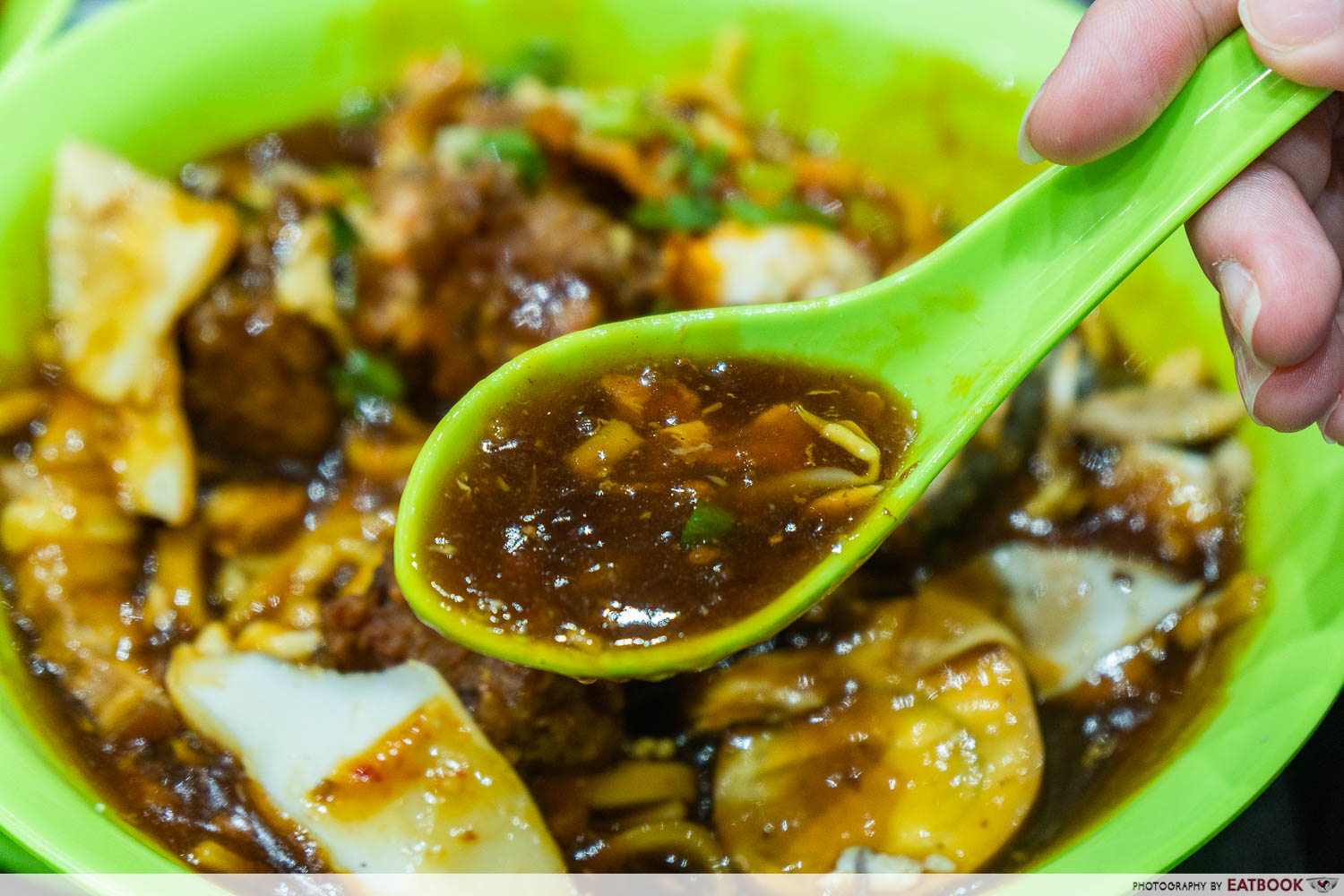 Interestingly, Feng Zhen's official Instagram account recommends mixing up your lor mee less than five times to prevent it from becoming watery. I'm not too sure about the science behind this, but following their instructions allowed the originally clumpy and viscous lor to evenly coat every ingredient. With all the condiments mixed into the sauce, it had a rich, full-bodied flavour that was slightly herbal, tangy from the vinegar, and not too salty.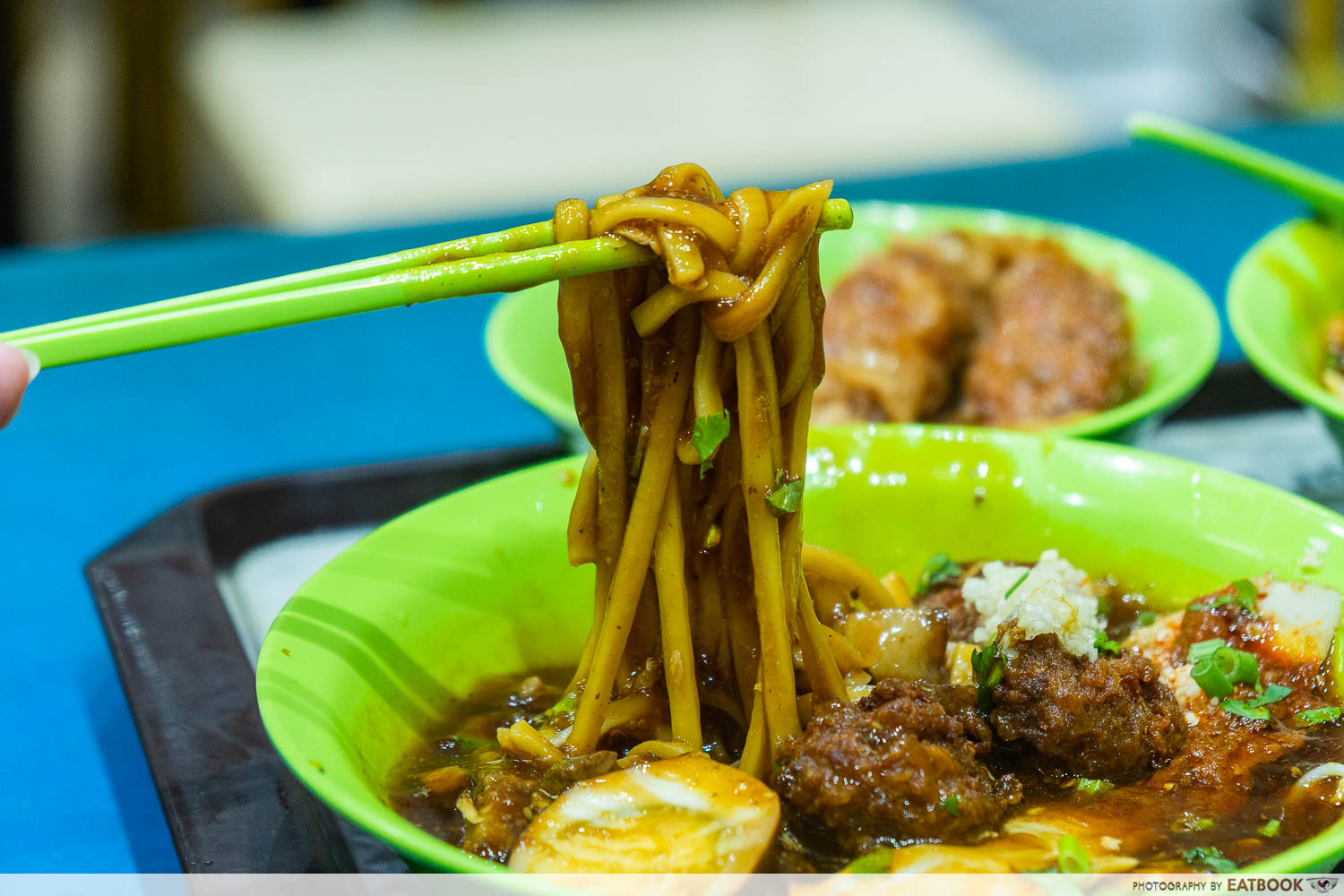 It was easy to see how someone could finish a whole bowl in minutes by slurping down the slippery yellow noodles. Personally, I could only bear a few mouthfuls before taking a break as the gravy got a bit too jelak for me.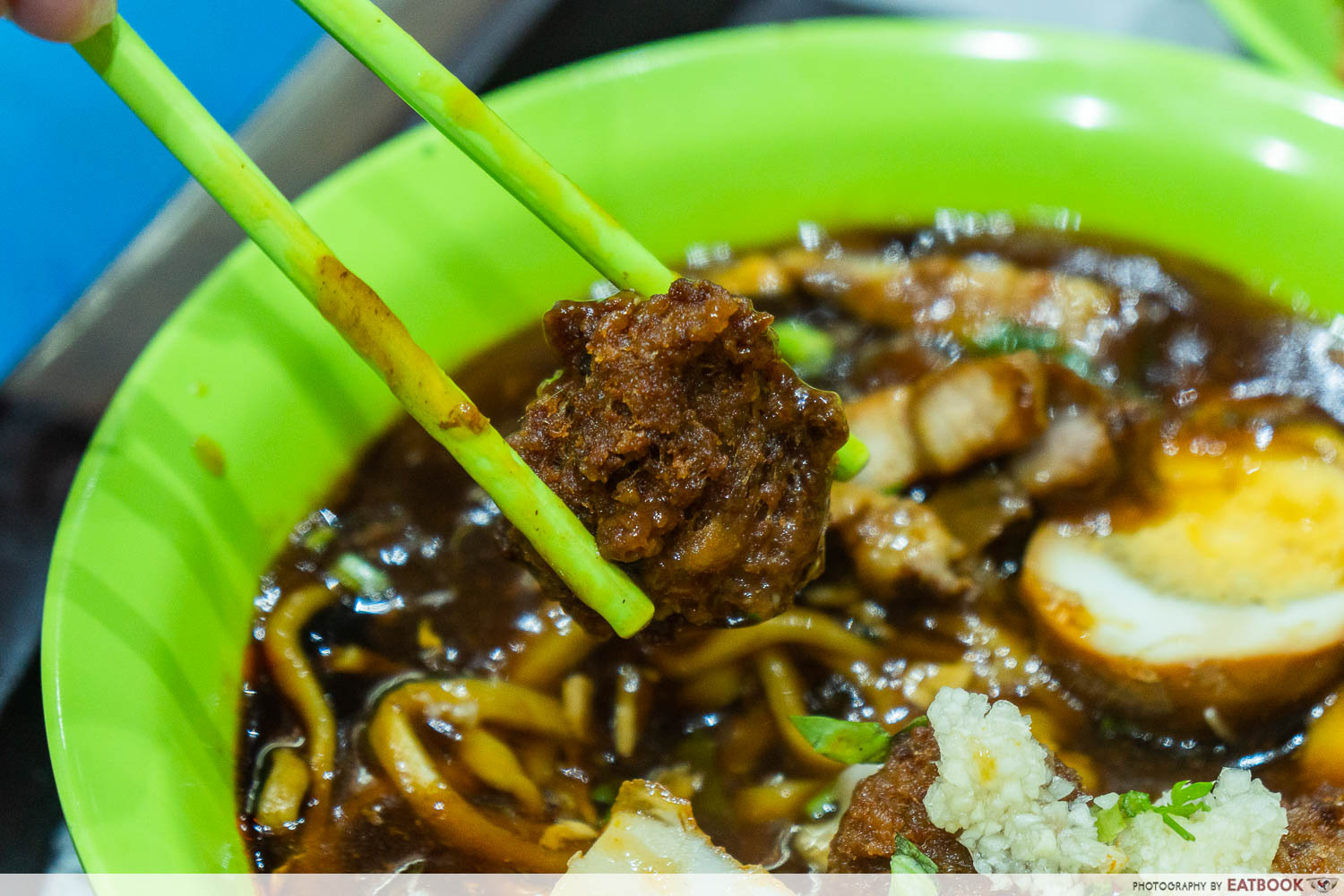 Feng Zhen's pork meatballs were my favourite part of the dish. Handmade and freshly fried, they were endearingly shaped with a crunchy exterior and a warm, savoury filling. Be sure to eat them quickly though, as the lor might render them soggy if you leave the best for last.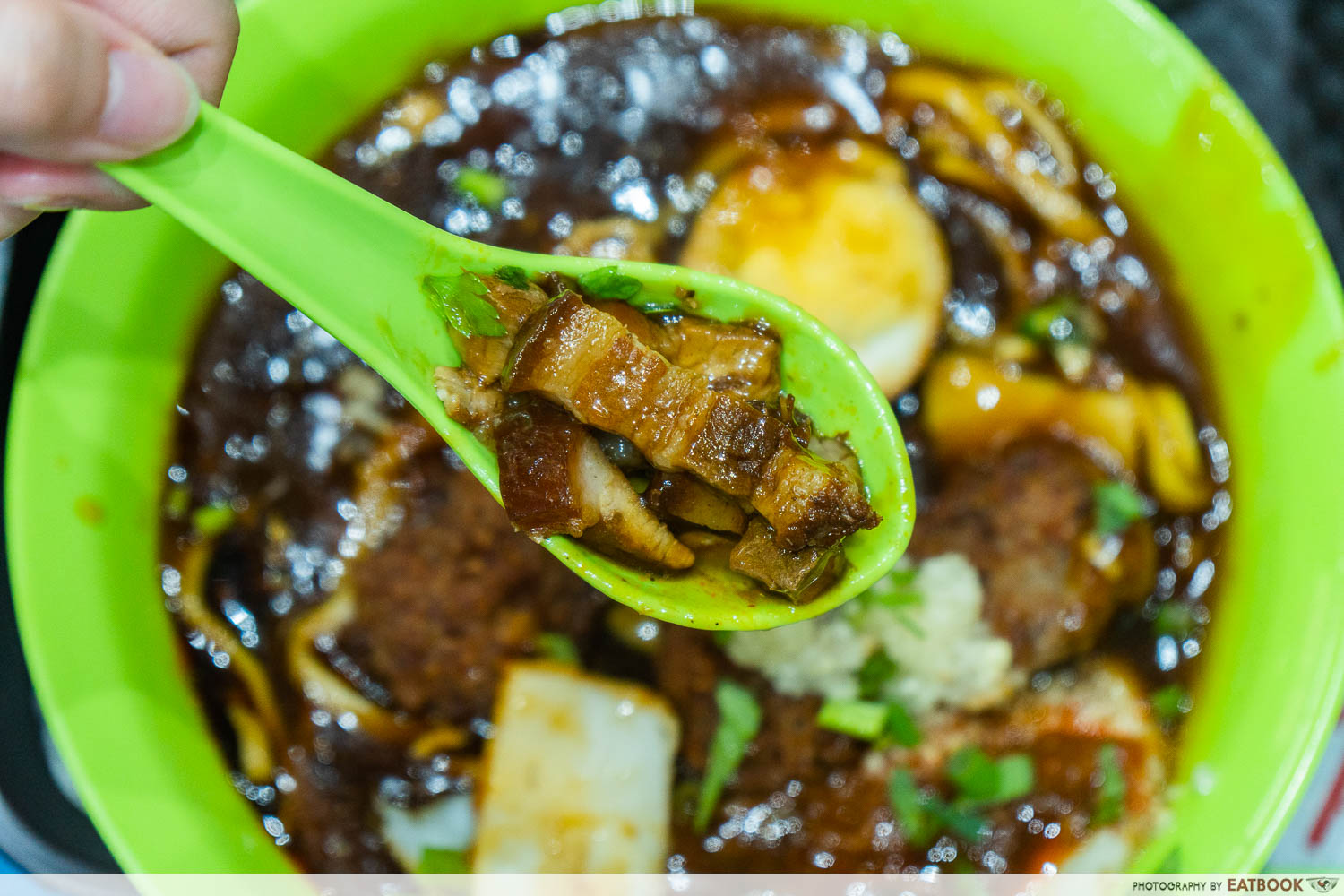 For the rest of the bowl, I felt that the chunks of pork belly were a little tough to chew, though the gravy helped add back some moisture.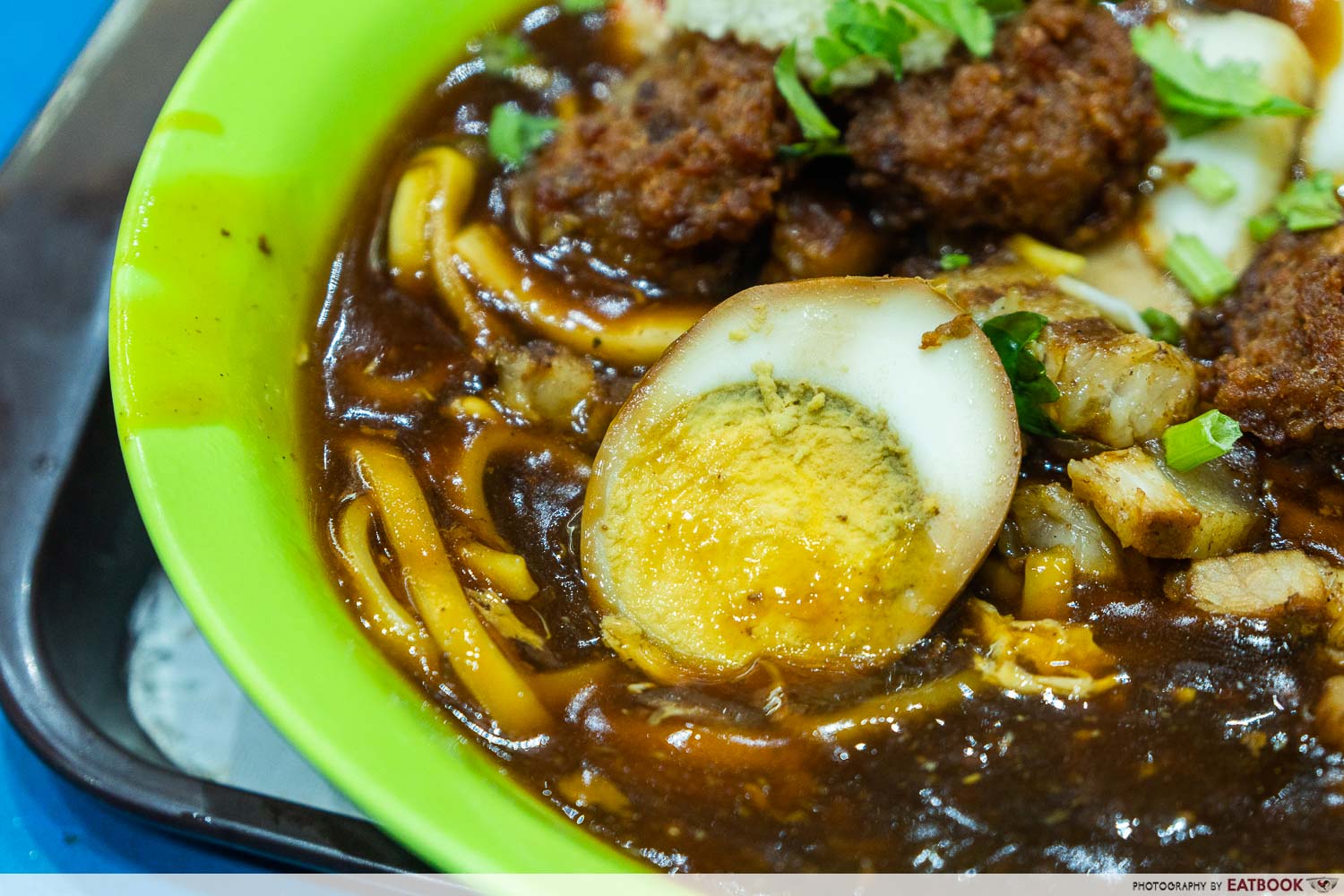 The slices of fishcake, on the other hand, were soft and clearly fresh, with a mild taste that was a welcome reprieve from the richness of the gravy. I also liked the braised egg, which was allowed to marinate long enough to soak up the flavours of the sauce.
Overall, it was a solid, hearty bowl of lor mee. Although it was a little too rich for my taste, I can see why Feng Zhen has gotten the reputation it has from their lor mee alone.
This Popular Lor Mee Stall Has Been Around For More Than 50 Years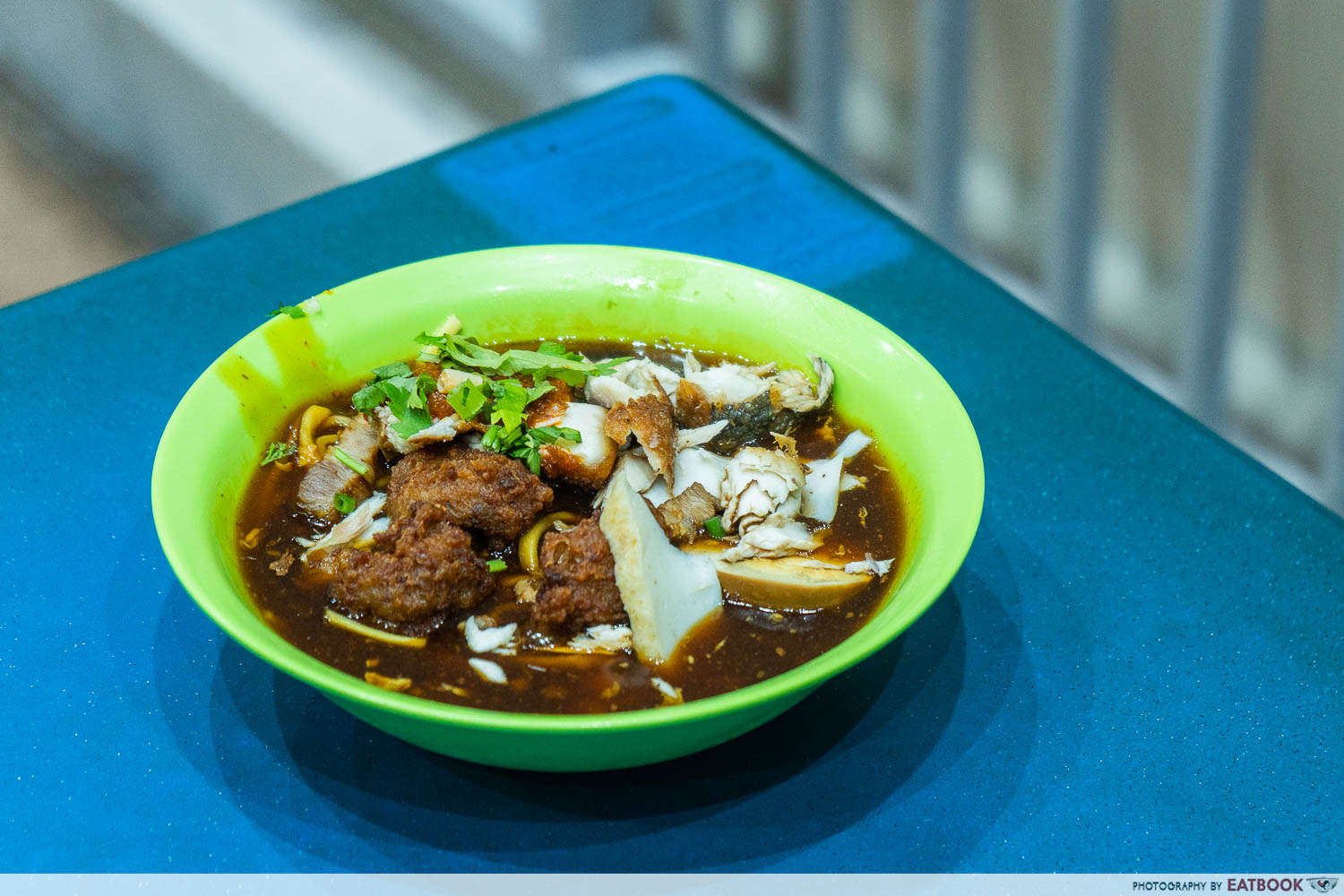 The other mainstay on their menu, the Fish Lor Mee ($5/$6), has the same ingredients as the traditional lor mee, but switches out the pork belly for even more fried fish. These days, deep-fried battered fish seems to be the norm for most lor mee stalls, but Feng Zhen still serves the traditional version that is fried without any batter.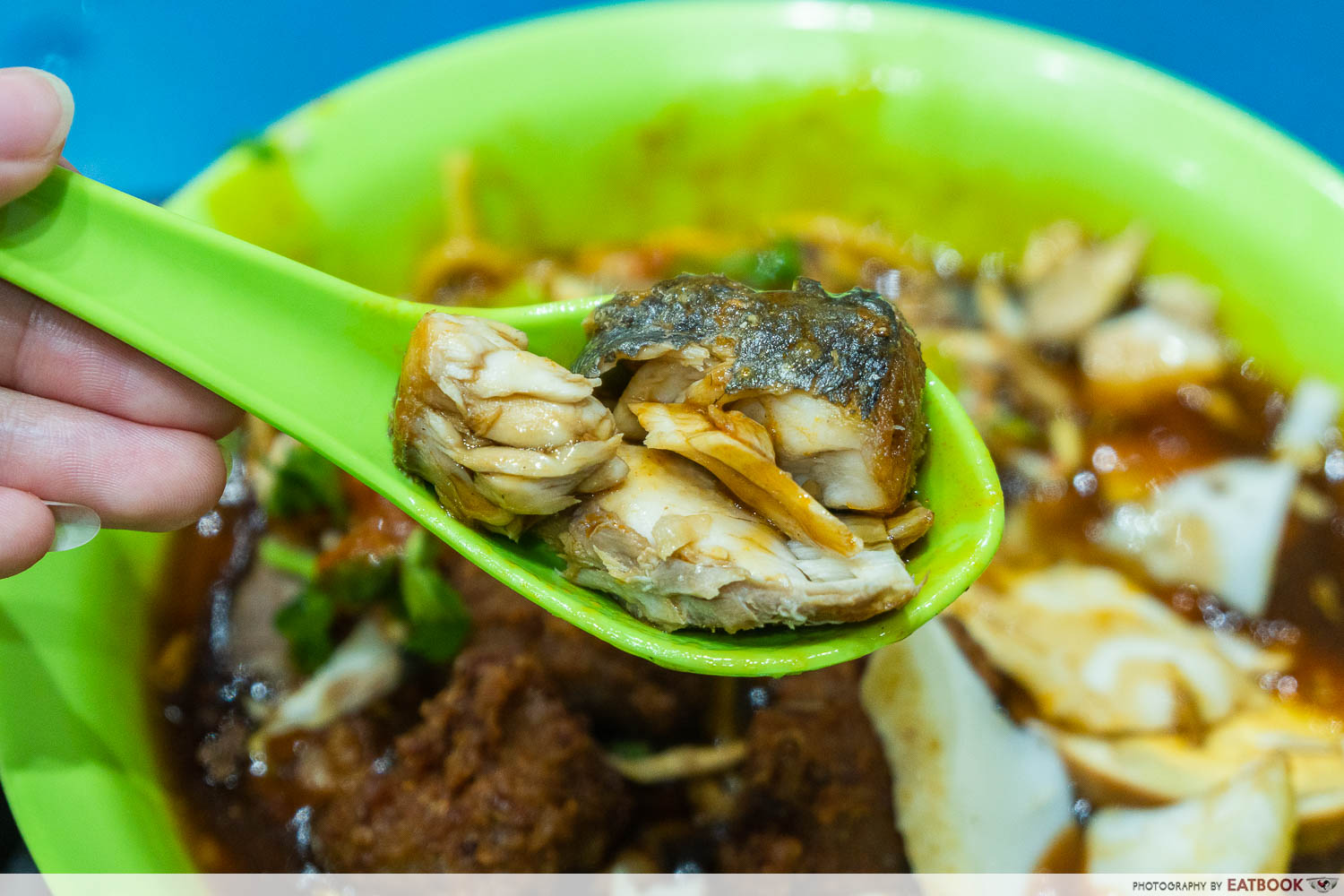 The batang fish used in their lor mee is prepared and cooked fresh daily. Also known as Spanish mackerel, you might find the taste of this fish familiar if you are a fan of otah. While I couldn't really taste the sweetness that fresh mackerel should have, deep-frying the fish gave it a dry, slightly crisp texture that was perfect when soaked in the gooey lor.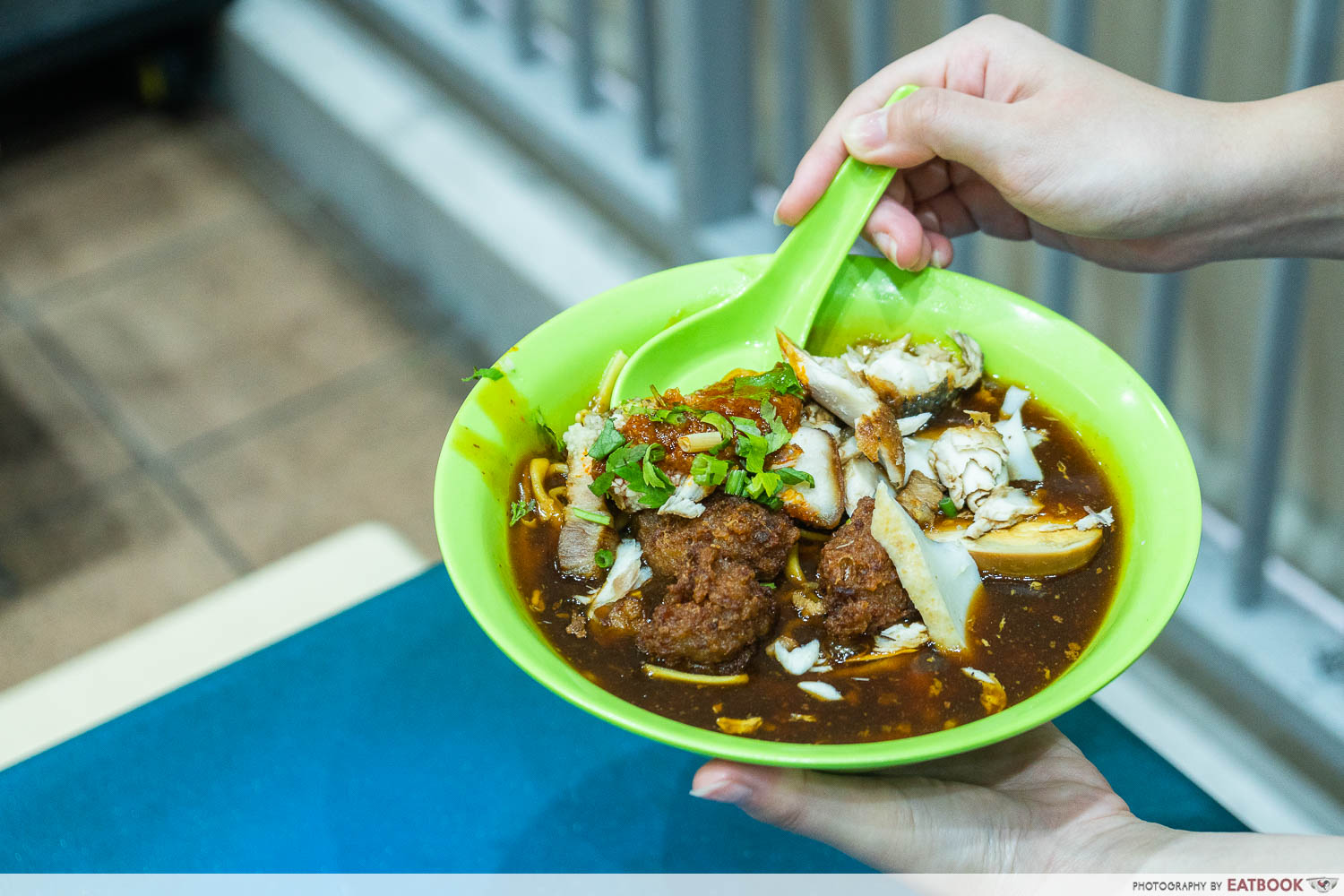 On the subject of fish, there was also an oddly large piece of salted fish in the bowl, hidden by all the other condiments. I didn't realise what it was and so put the whole thing in my mouth to my instant regret. Perhaps the salted fish could have been shredded into smaller bits to be better incorporated into the bowl.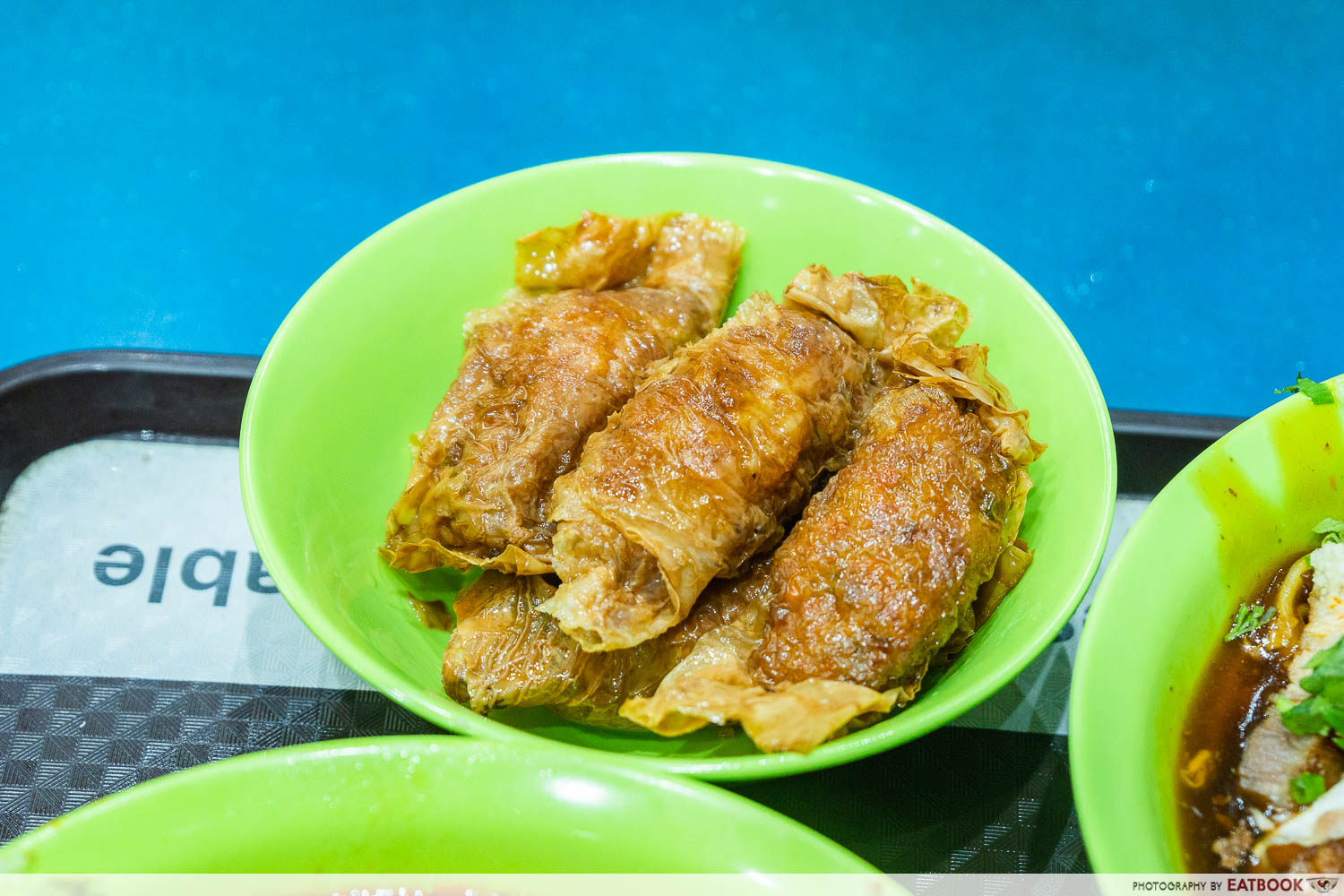 As a side, I got a bowl of Feng Zhen's handmade Prawn Rolls ($6). Unlike the bowls of lor mee that came relatively quickly, I had to wait a little longer for these prawn rolls as they're freshly fried to order.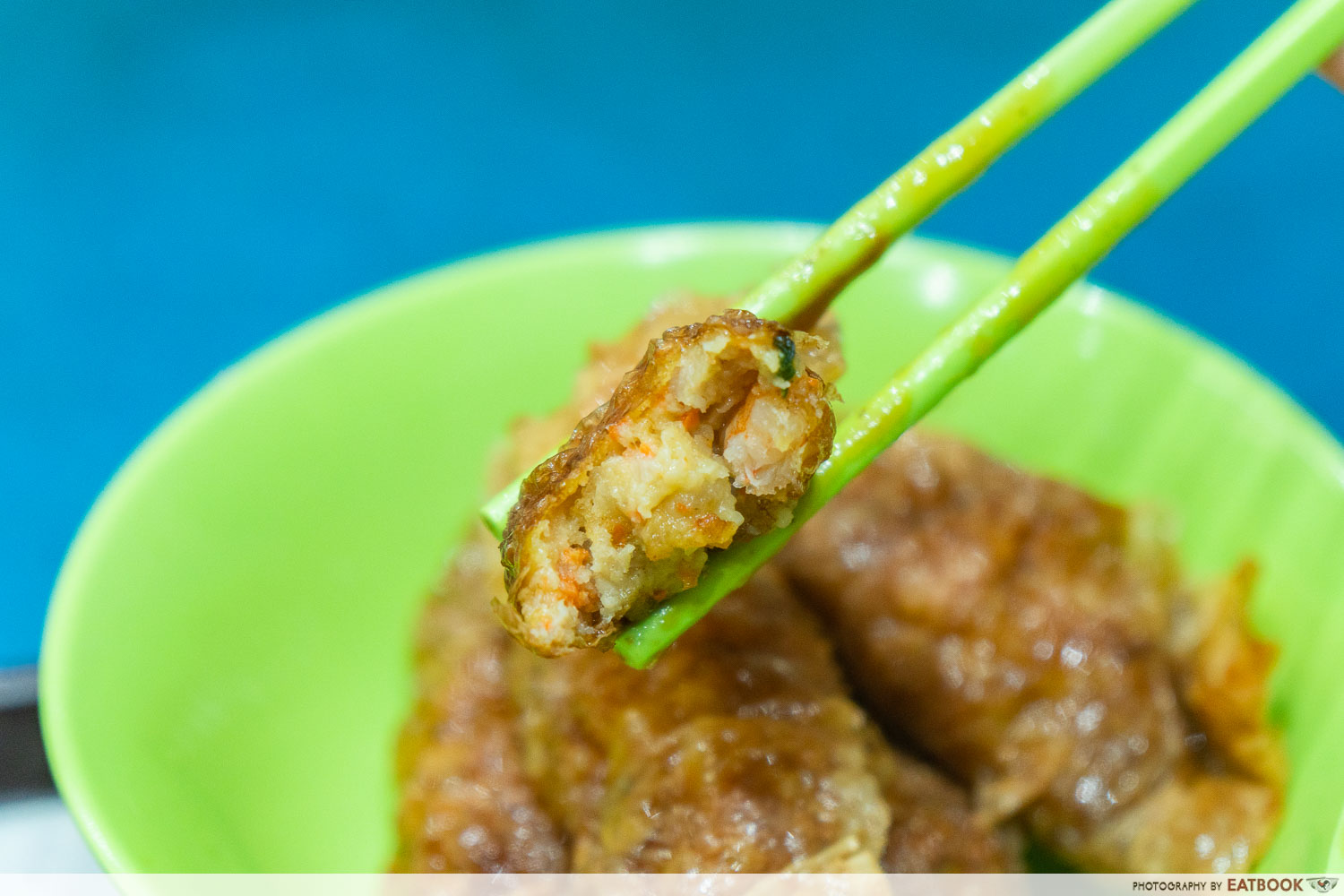 Hearing the crisp crackle of the deep-fried beancurd skin was a delight, though I felt that the meaty filling was a little mushy and could use a bit more texture. Five handmade rolls for $6 was reasonable, but I would rather buy their meatballs at that price if they were available a la carte. 
Ambience at Feng Zhen Lor Mee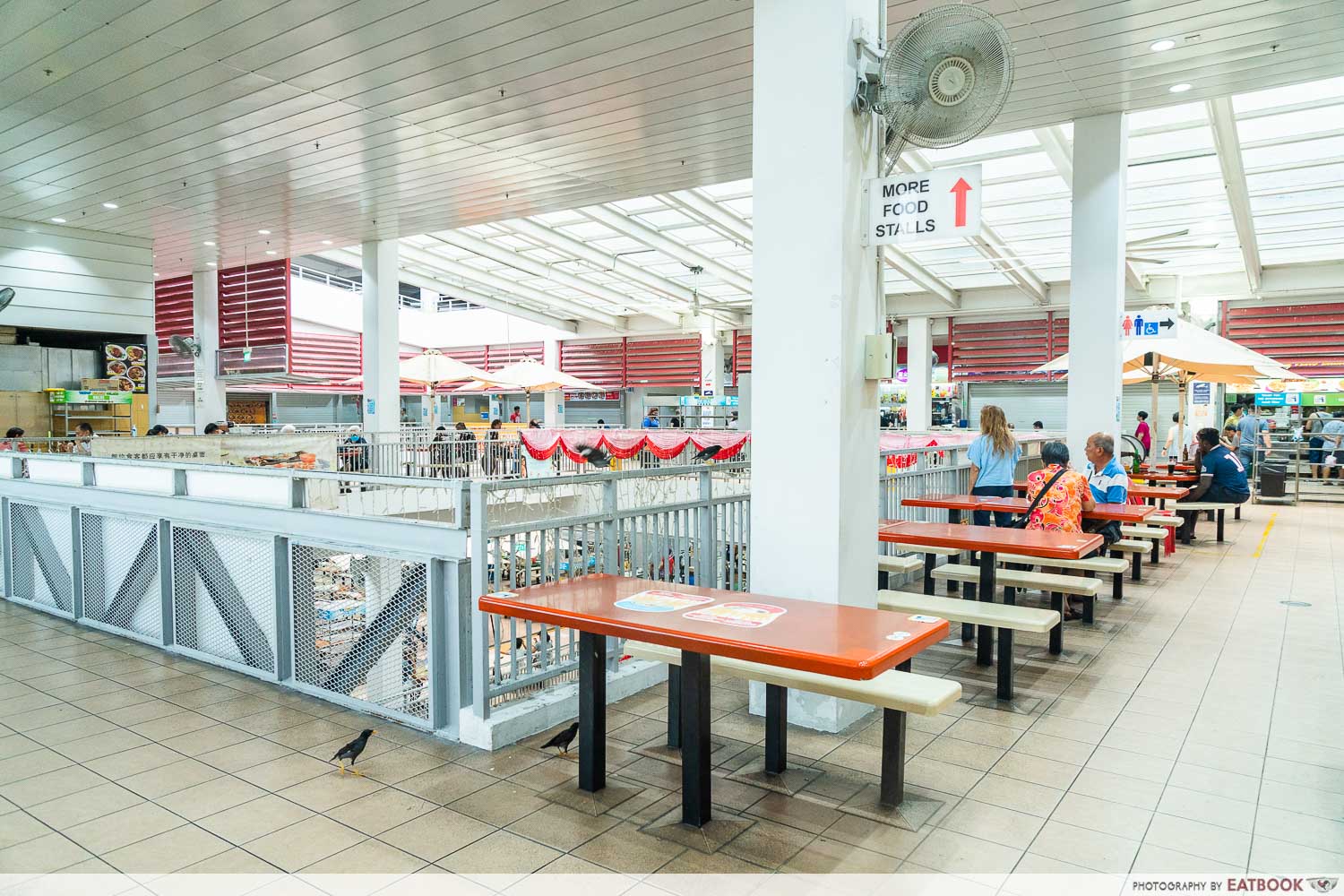 Feng Zhen Lor Mee is located on the third floor of Taman Jurong Food Centre, which is easier to get to than the distance on Google Maps might have you think. From Lakeside MRT Station, it's a 10-minute bus ride to the bus stop right outside the hawker centre, with two buses that come about every six minutes. Still, unless you live in the West, you might be better off visiting another of Feng Zhen's many branches for convenience's sake. 
At the time I arrived in the early morning, there was a small queue of three people ahead of me, though the fast service meant that I was done with ordering and returning to my table with food in less than ten minutes. But when I returned for my prawn rolls that queue had curved around the block, so I recommend that you either come when the stall opens or a little later in the morning if you don't want to be caught in line for over half an hour.
The food centre itself is in a multi-storey, well-ventilated building. Even outside of a rainy day, I doubt that you'll find the place particularly stuffy and hot, nor so crowded you'd struggle to find a seat.
The verdict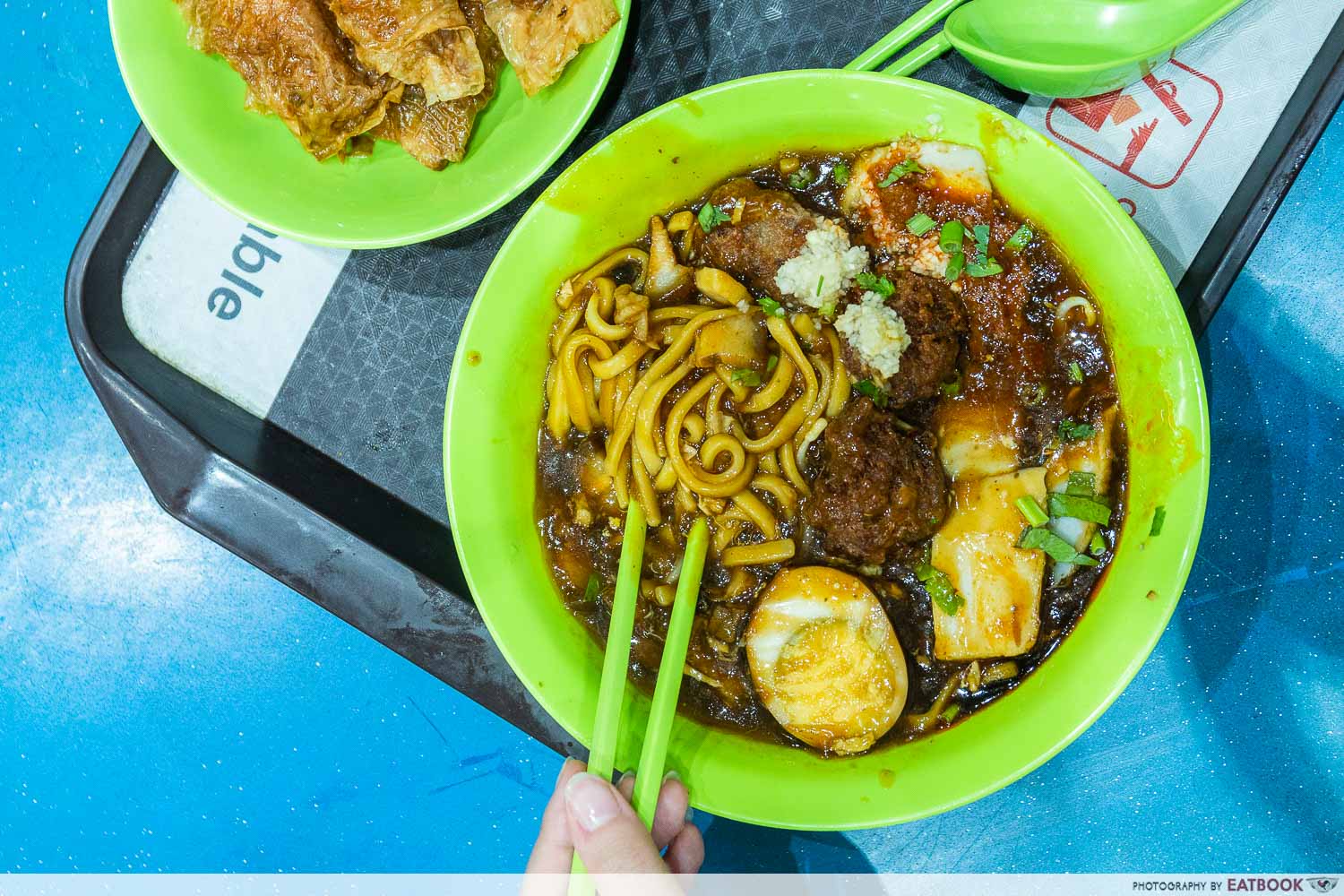 As one of Singapore's most famous lor mee stalls, Feng Zhen has mastered the art of making a great bowl of old-school lor mee, down to knowing exactly how many times you should mix the bowl before taking a bite. Both the lor and the mee were well-executed, but of the huge amount of sides added, there were some that the dish would have been better without. 
Nonetheless, even though I struggled to finish the bowl on account of how rich lor mee tends to be, I can see how someone with a better appetite would make Feng Zhen their go-to place for a good meal to power through the day with. 
Check out our full lor mee guide for lor mee priced from just $2.80. Otherwise, read our  Xin Mei Xiang Lor Mee review for another Michelin-awarded lor mee stall with over 50 years of history.
Address: 3 Yung Sheng Road, #03-146, Taman Jurong Food Centre, Singapore 618499
Opening hours: Tues-Sat 6am to 2pm
Website | Full list of outlets
Feng Zhen Lor Mee is not a halal-certified eatery.
Xin Mei Xiang Lor Mee Review: Michelin-Approved Lor Mee By YouTube Personality Ryan Tan With Over 50 Years Of History
Photos taken by John Lery Villenueva
This was an independent review by Eatbook.sg
Feng Zhen Lor Mee Review: Famous Old-School Lor Mee Since 1988 In Jurong
Feng Zhen Lor Mee Review: Famous Old-School Lor Mee In Jurong Since 1988 -

7/10
Summary
Pros
– Generous amount of sides
– Great pork meatballs
Cons
– The gravy gets very jelak after a while, making it hard to finish
Recommended Dishes: Lor Mee ($4), Fish Lor Mee ($5)
Opening hours: Tues-Sat 6am to 2pm
Address: 3 Yung Sheng Road, #03-146, Taman Jurong Food Centre, Singapore 618499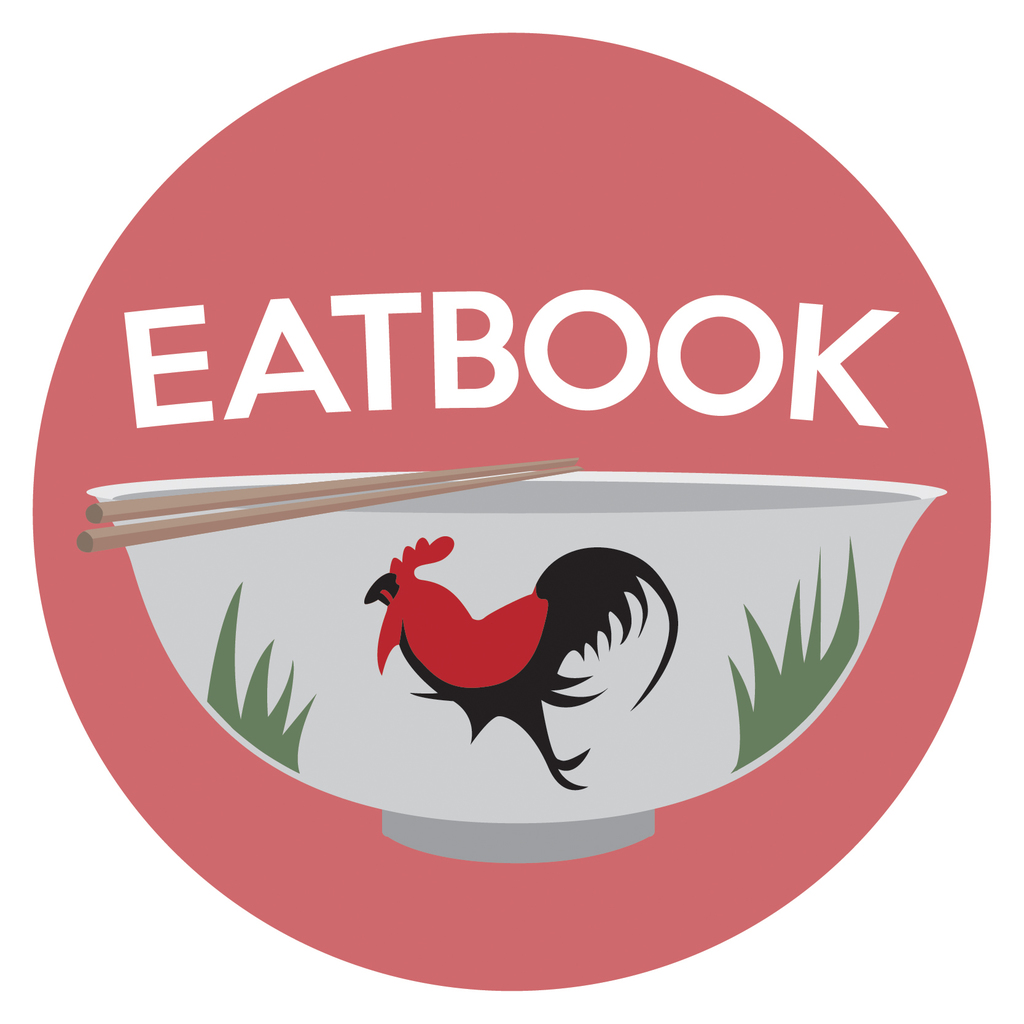 Drop us your email so you won't miss the latest news.