Fish Village has cheap miso salmon fish head and steamed soon hock in Maxwell Food Centre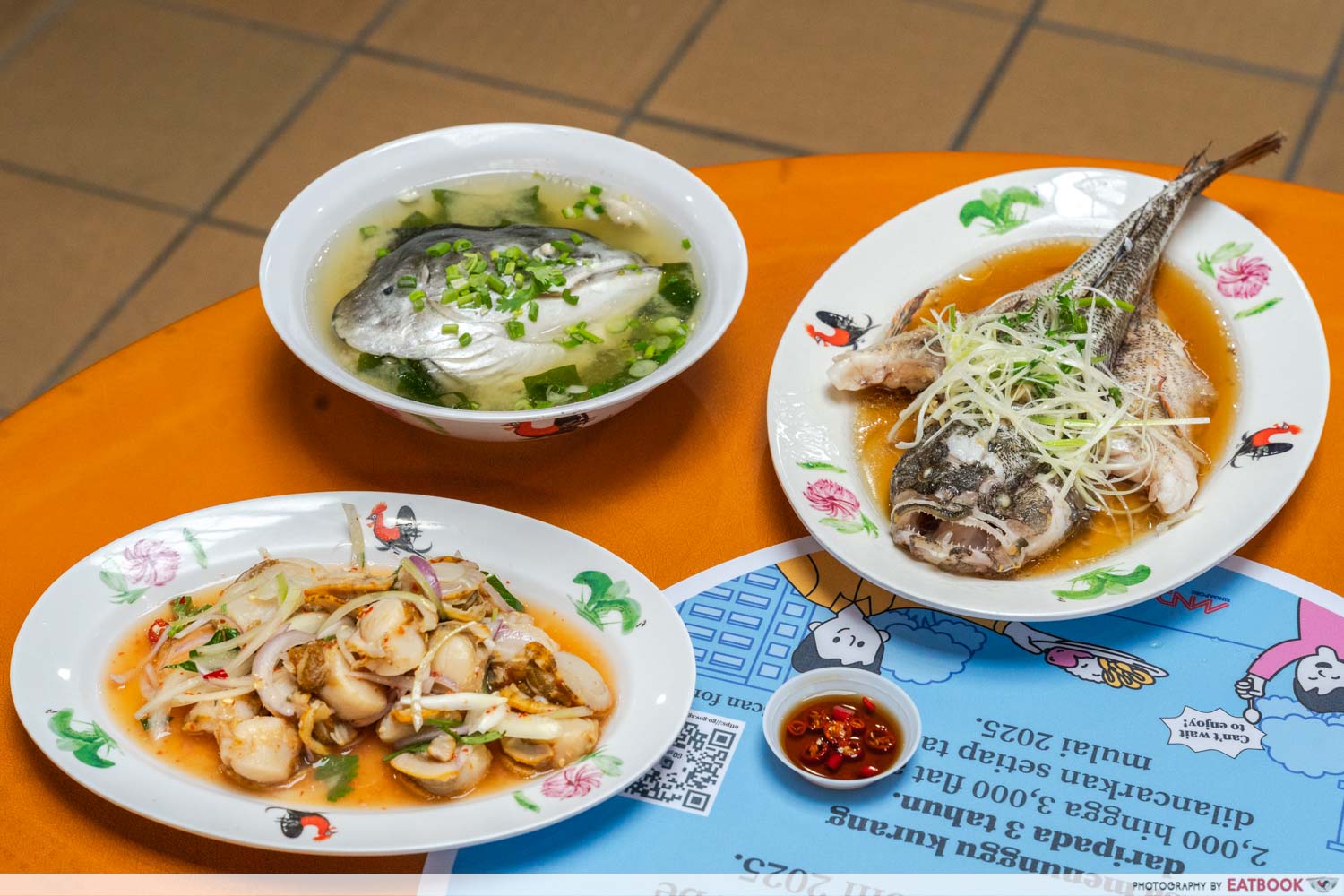 Fish is expensive. Singapore may have once been just a collection of little fishing villages, but importing most of our seafood means that fresh, affordable fish is pretty hard to find under a certain budget. As it turns out, there is a Fish Village hidden in Maxwell Food Centre that does just that!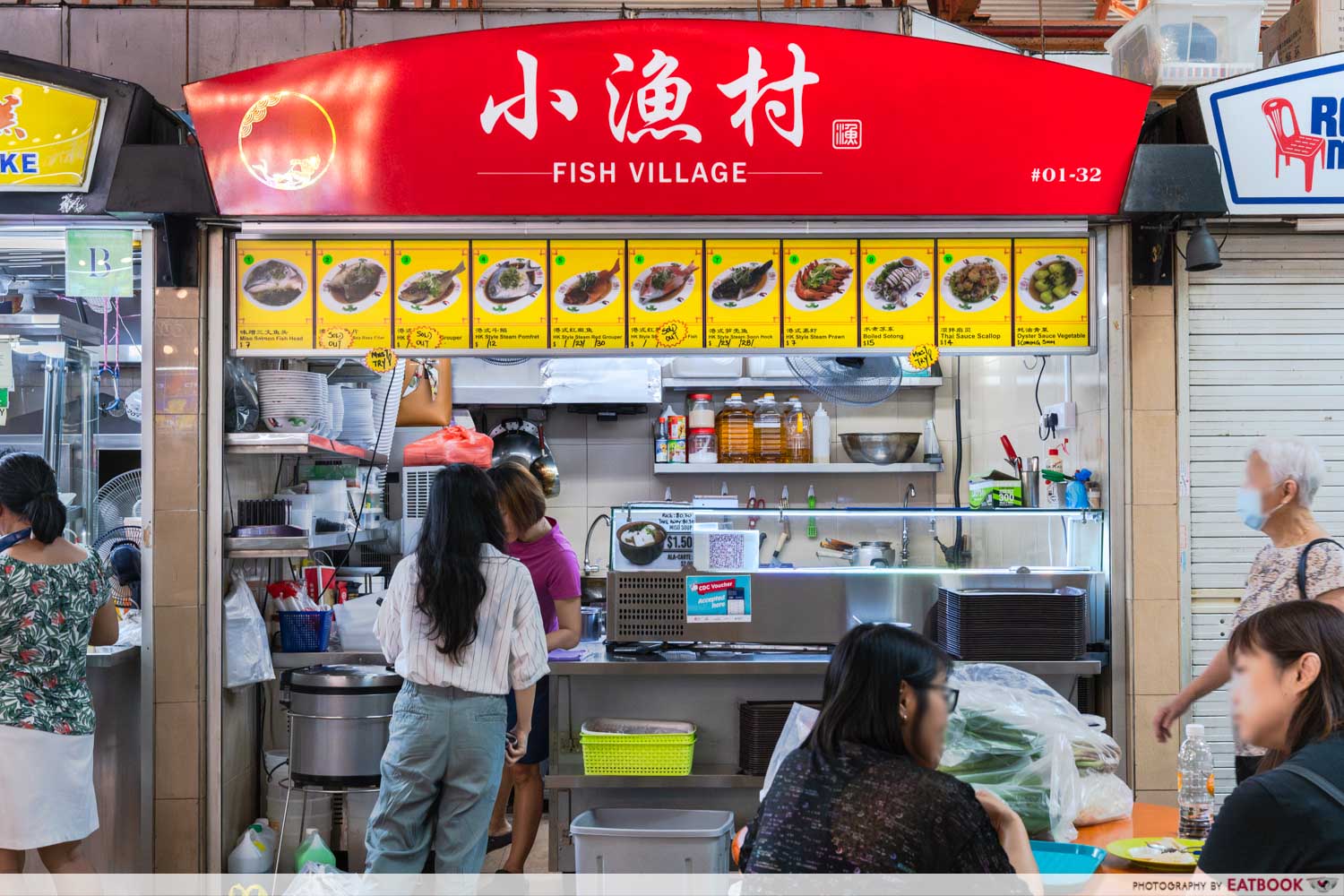 With well-known steamed fish stall Nian Nian You Yu quietly closing shop a few months ago, Fish Village has swam up to occupy the empty niche in Maxwell. Along with a range of whole steamed fishes at prices that are super value-for-money, they also offer a small selection of other seafood, such as prawns, sotong, and scallops.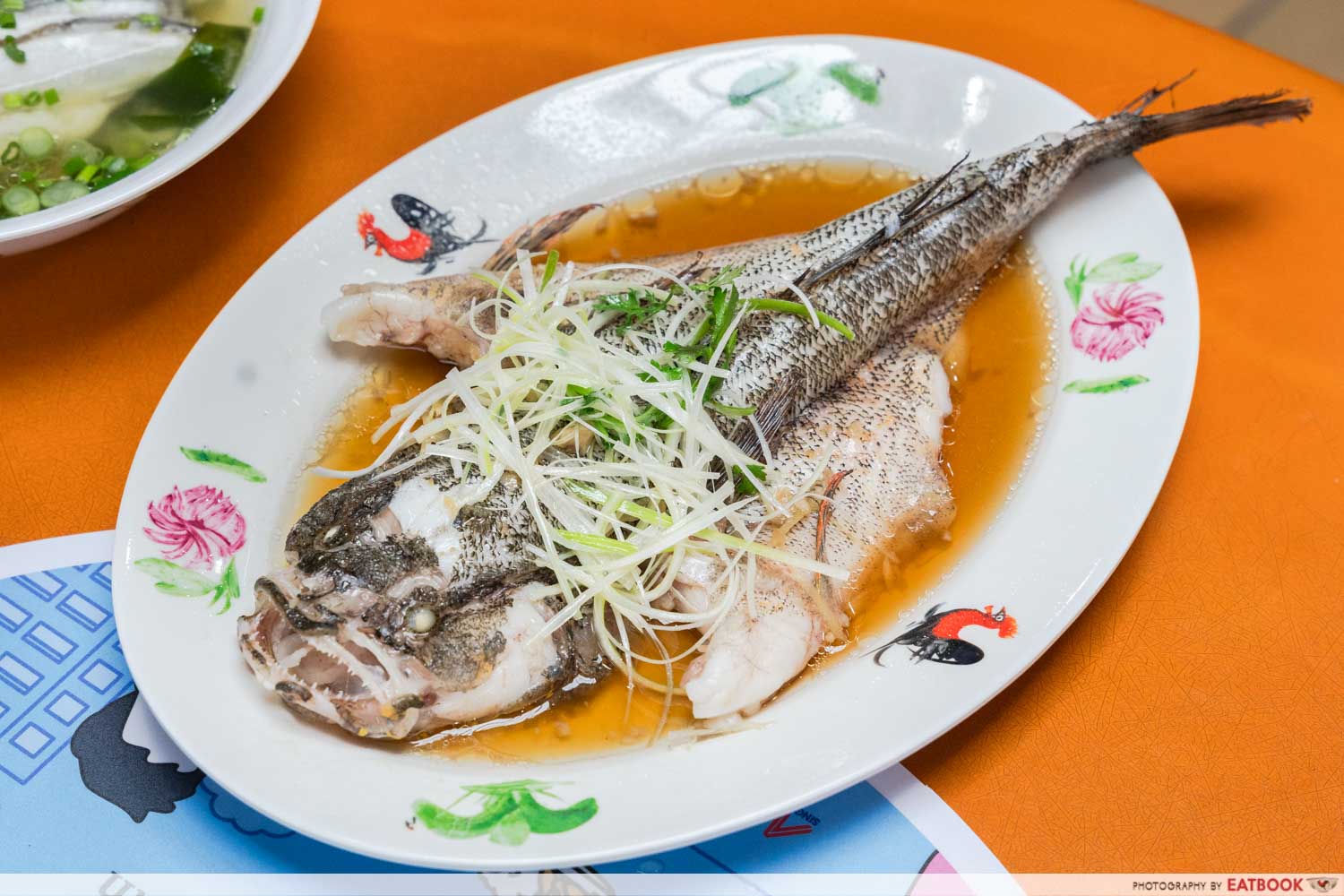 Firstly, this HK-Style Steamed Soon Hock was just $23. As I told my colleague, that's ridiculous! The lady manning the stall kindly showed us the fish for our approval, and it was very generously sized for the price it was offered at.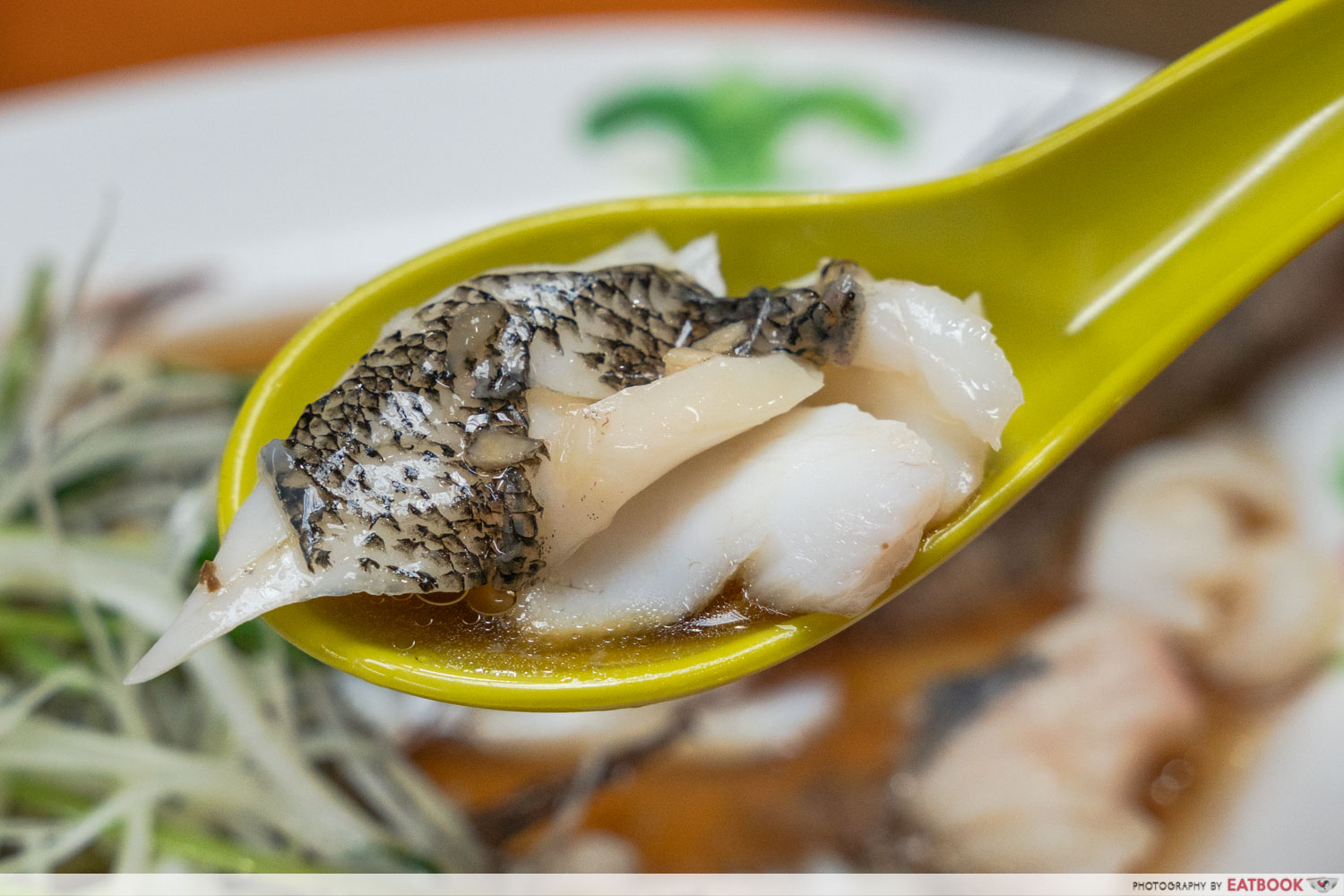 Served steaming hot in a light soya sauce dressing and cut up butterfly-style, each morsel of delicate white flesh off the soon hock was sweet, buttery-soft and extremely succulent. We ended up stripping this fish right down to the bones, and it was definitely $23 well spent.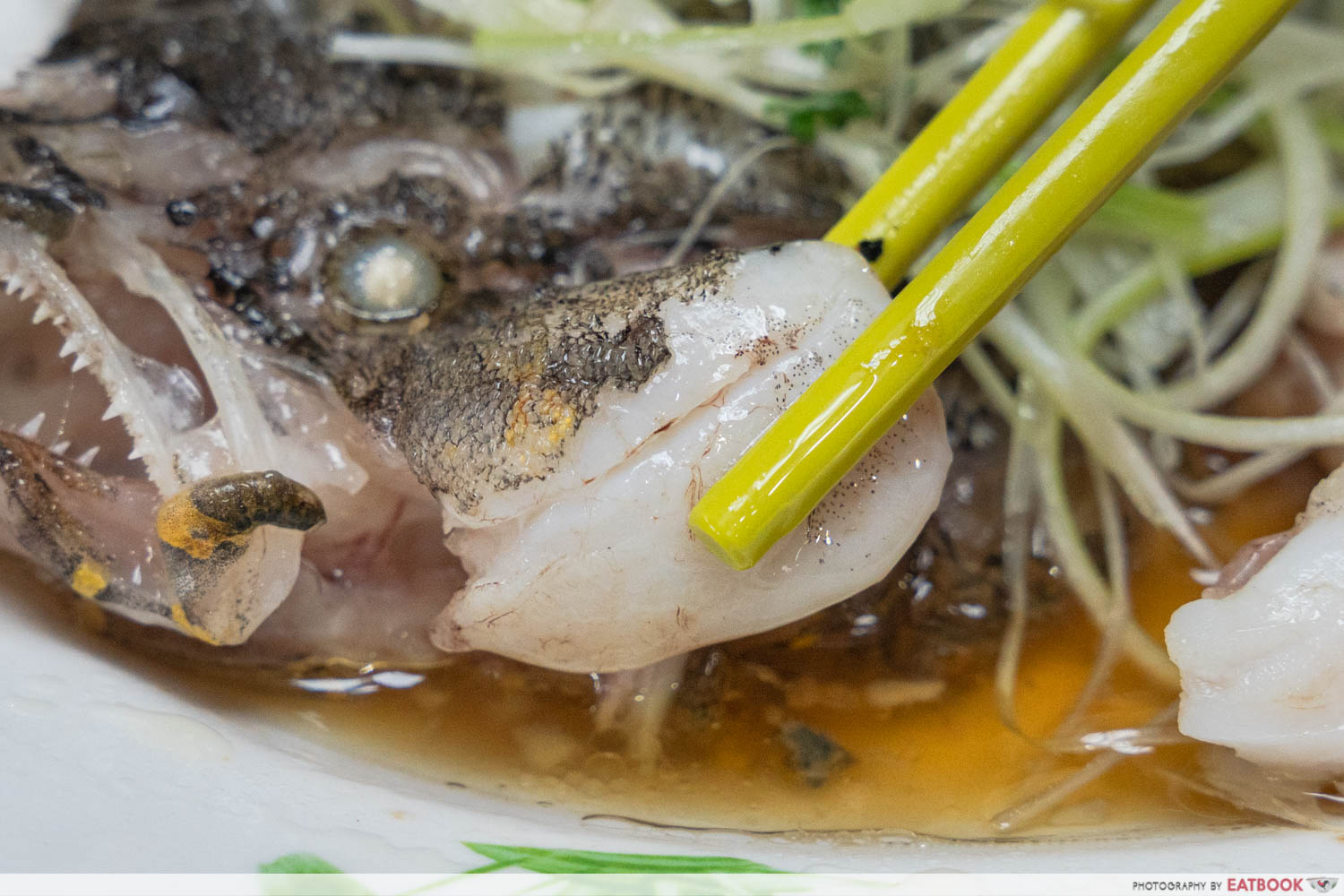 We had absolutely no complaints about this fish, though do note that like any whole fish served in this style, it has many small bones which could pose a choking hazard. Be careful when you tuck in!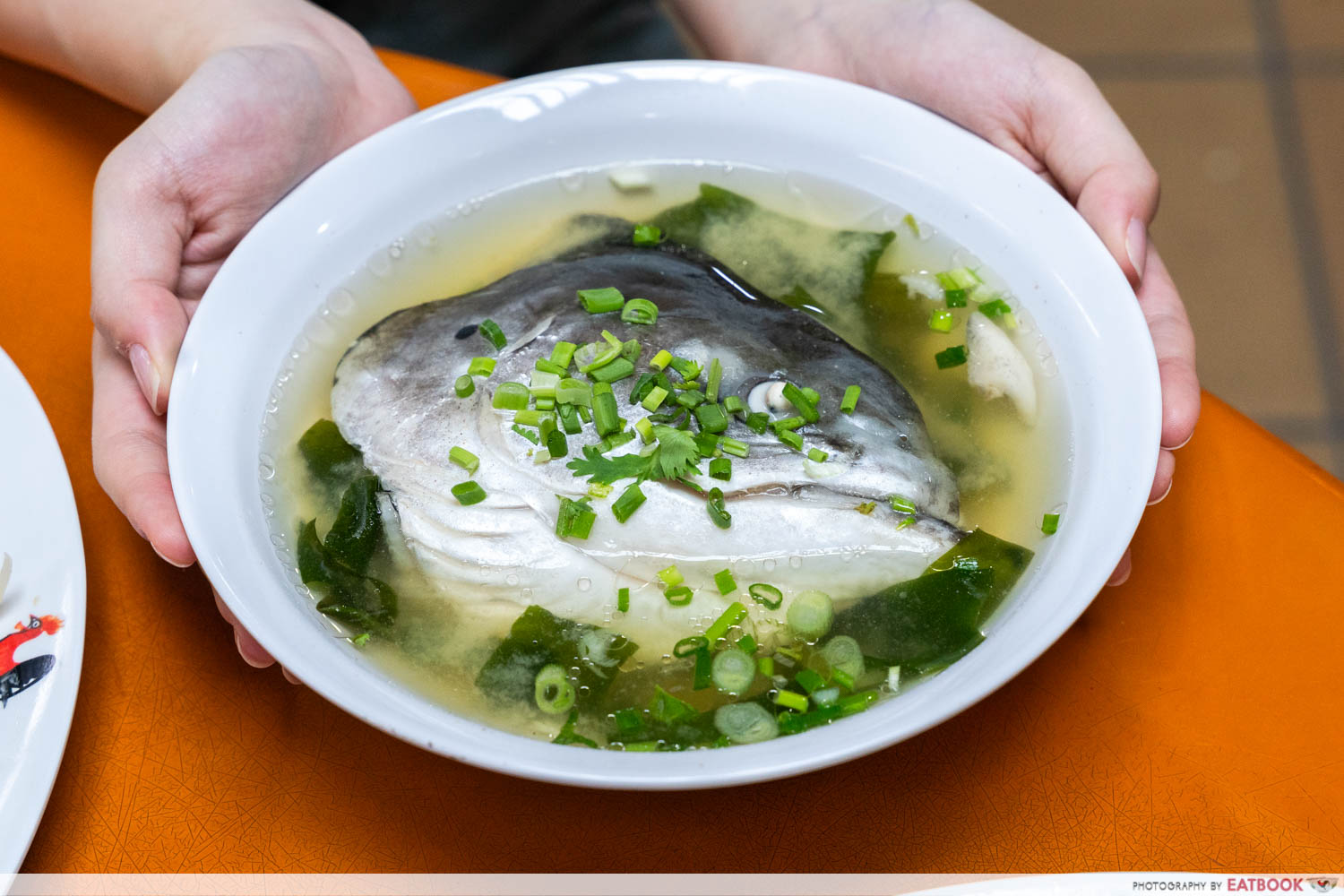 Along with the traditional steamed fishes, Fish Village offers a more unusual Miso Salmon Fish Head ($7). While the salmon head is large, do be aware you're only getting half-a-head, which is fair considering it's priced under $10. 
House of Seafood To Launch Insect Dishes, Add Crickets To Your Crabs Here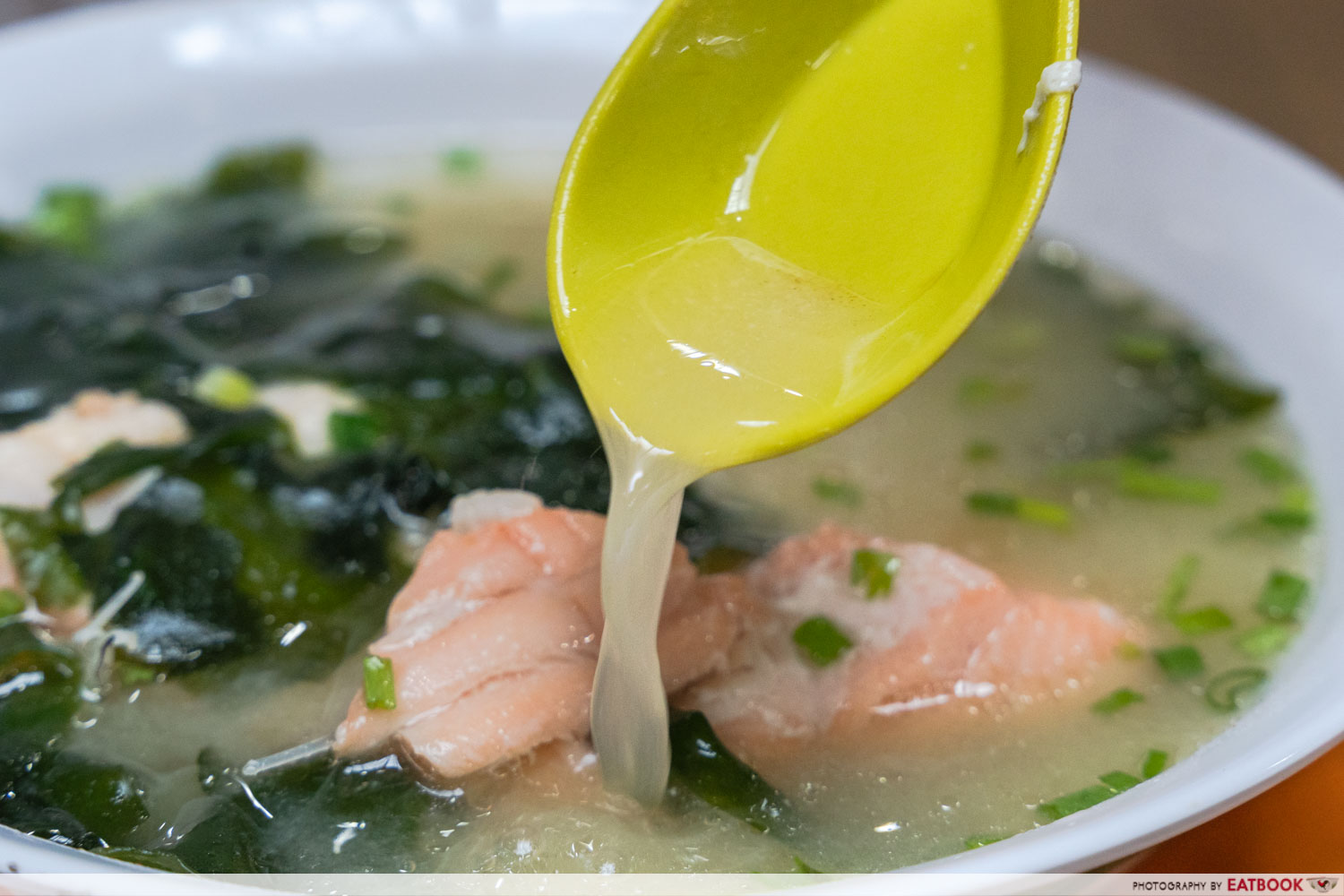 Miso and salmon is a classic combo, and I liked that Fish Village's rendition was not overly salty while still being packed with flavour. The bowl also came with a generous helping of thick Japanese seaweed to make the dish more filling and colourful.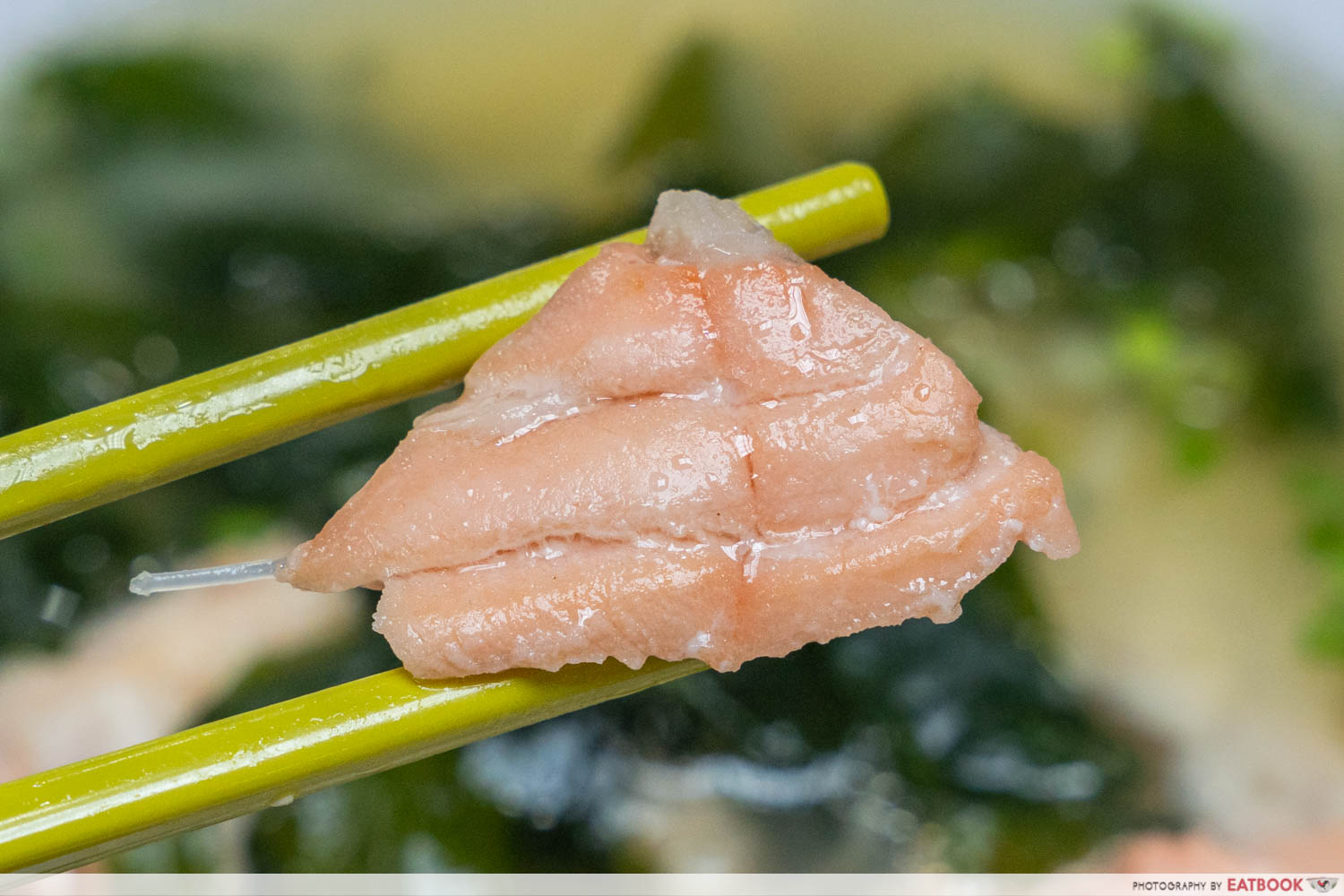 For the salmon itself, the head had some sizable chunks of pale pink salmon flesh attached, with a thick fatty layer under the silvery skin that positively melts in your mouth. Plus, there wasn't any strong, fishy salmon smell lingering behind.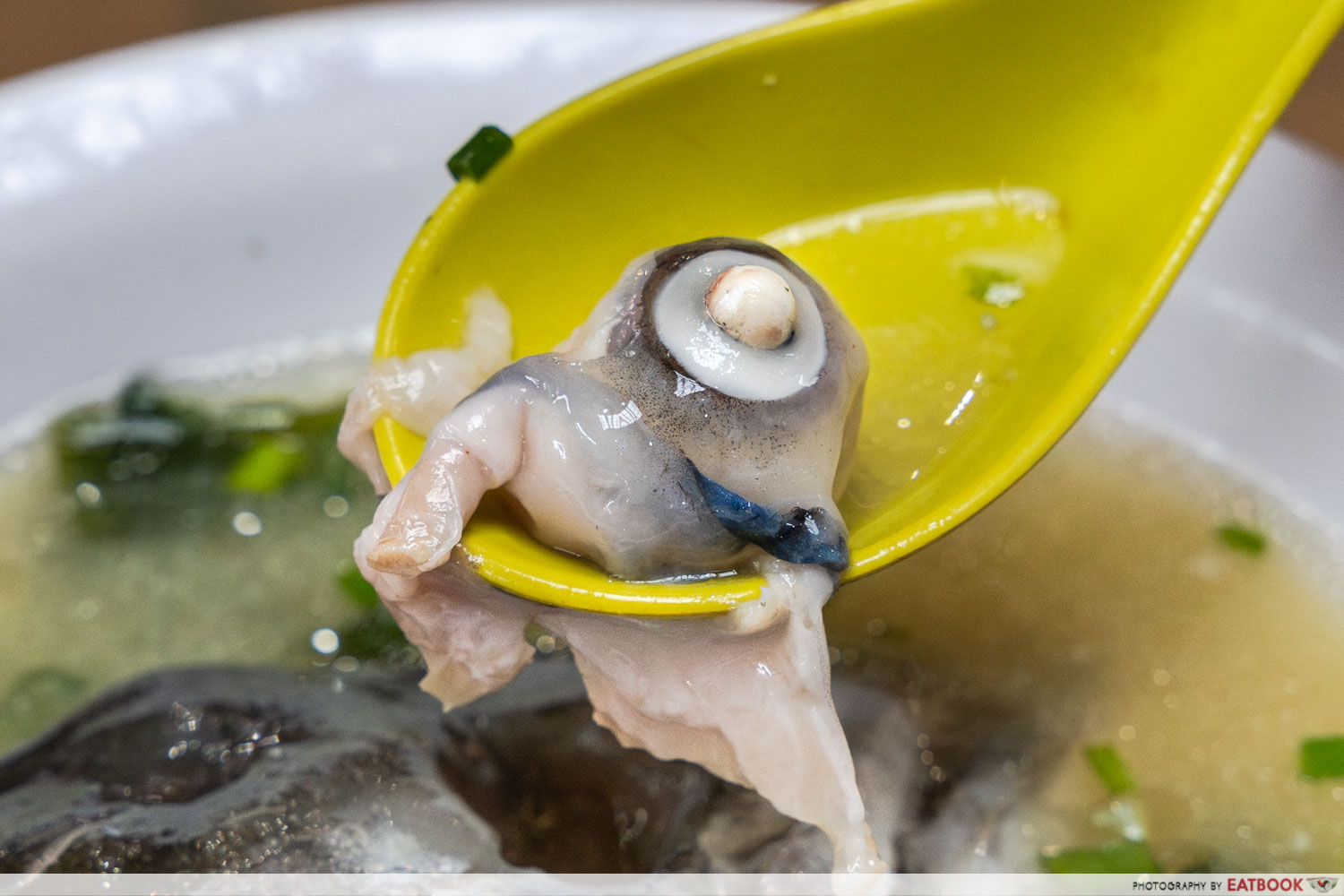 Because the fish was so fresh, the large, firm eye of the salmon looked ripe for the picking. Popping it into my mouth, the jelly-like inside of the eye melted into a delicate mouthful of collagen-heavy, umami goodness.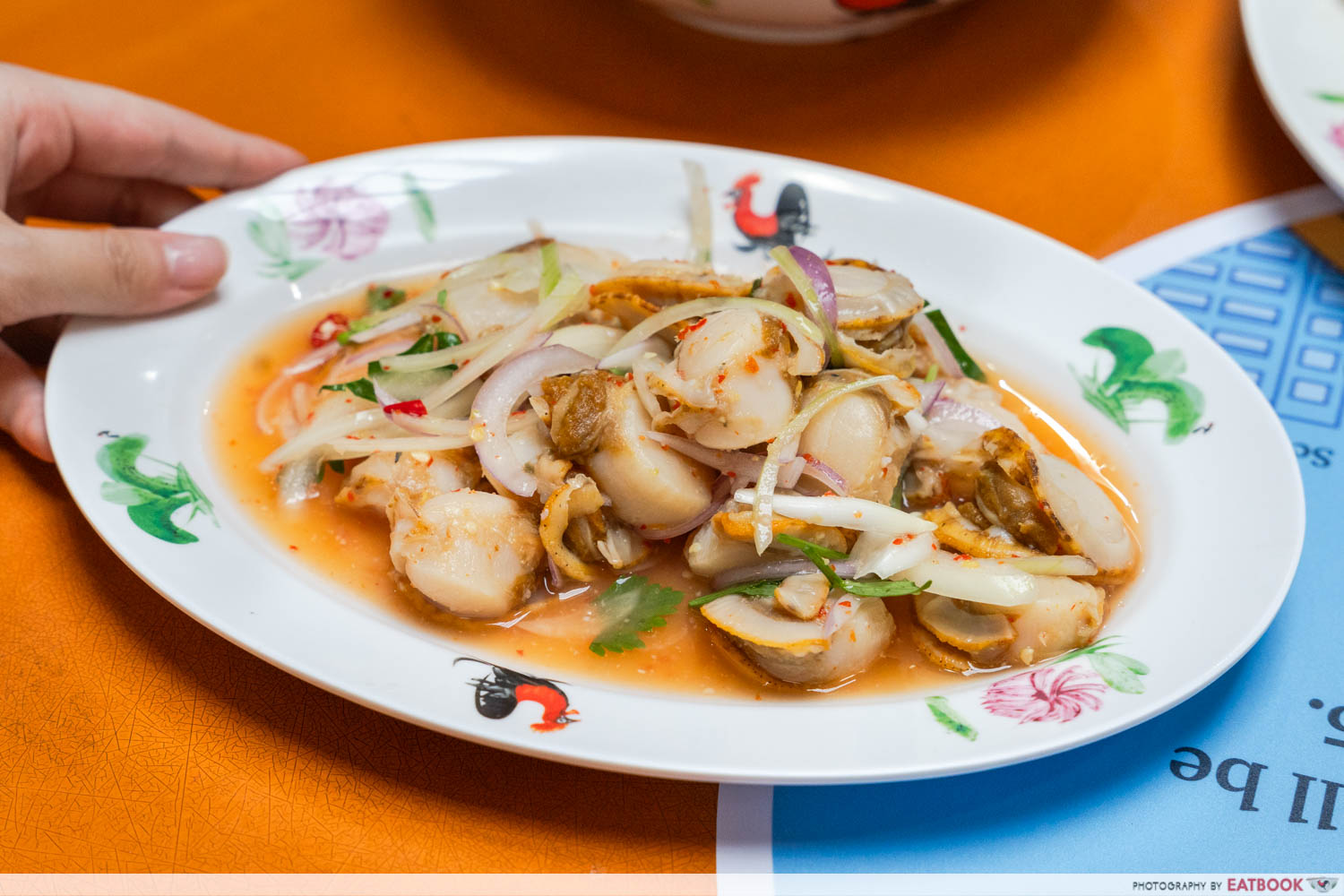 The Thai Sauce Scallops ($14) were another unique dish on offer. These were a bunch of whole scallops dressed in a sour and spicy Thai-inspired sauce for that extra kick.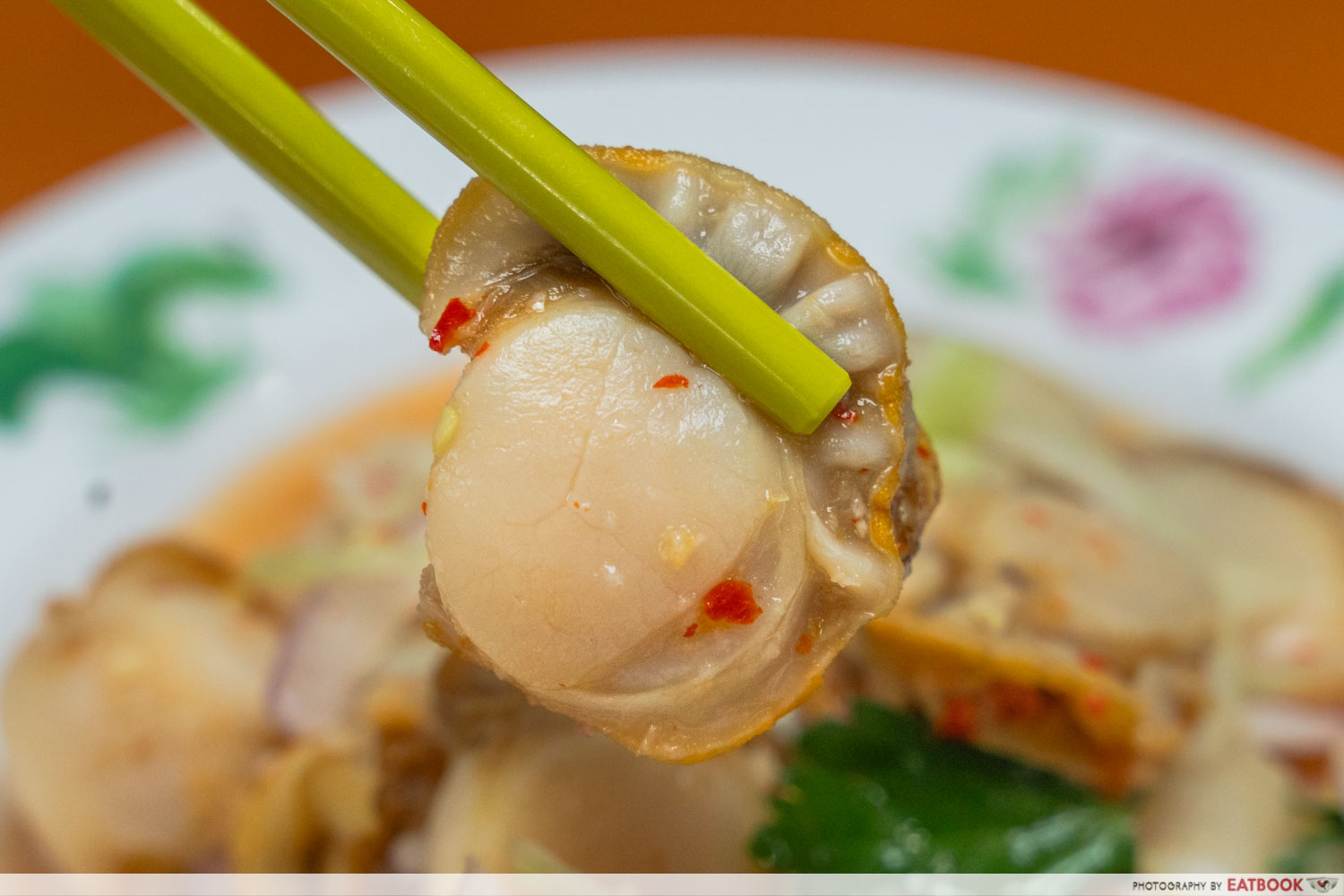 Like the fish, these scallops were fresh, juicy, and simply bursting with flavour.
There's plenty of fish in the sea, and plenty of stalls selling fish dishes in Singapore. I don't often find one that offers good seafood at even these prices, so Fish Village is definitely a great catch for those who come across it!
In other seafood news, check out House of Seafood, which will soon offer bugs as an exciting new source of protein on top of your classic seafood dishes! Otherwise, read our Zai Shun Curry Fish Head review for my personal favourite affordable steamed fish haunt in Singapore. 
Address: 1 Kadayanallur St, #01-32, Maxwell Food Centre, Singapore 069184
Opening hours: Wed-Sun 10am to 8pm, Mon-Tue 10:30am to 8pm
Fish Village is not a halal-certified eatery.

Zai Shun Curry Fish Head Review: Michelin-Approved Curry Fish Head And Steamed Fish In Jurong
Photos taken by Tan Jia Hui
This was an independent visit by Eatbook.sg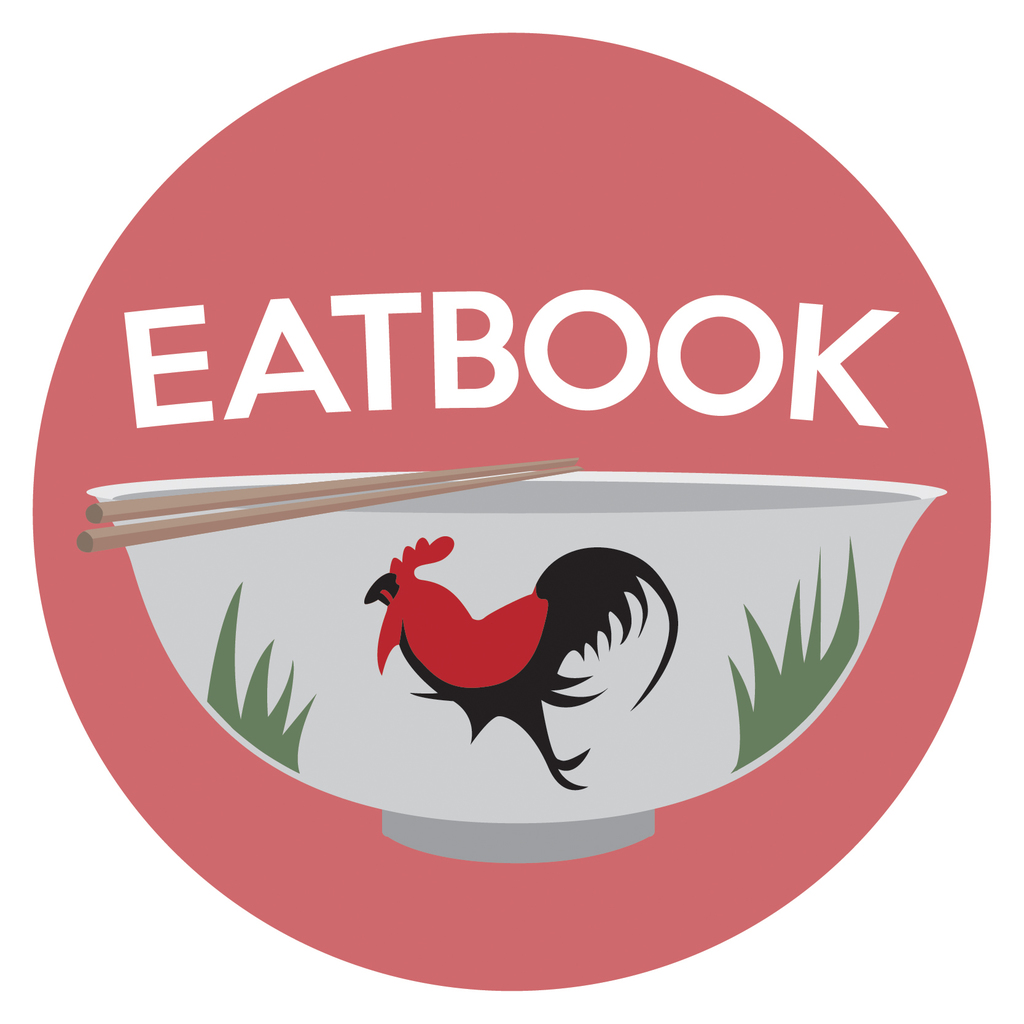 Drop us your email so you won't miss the latest news.