London Fat Duck has Ghost Pepper Fish Skin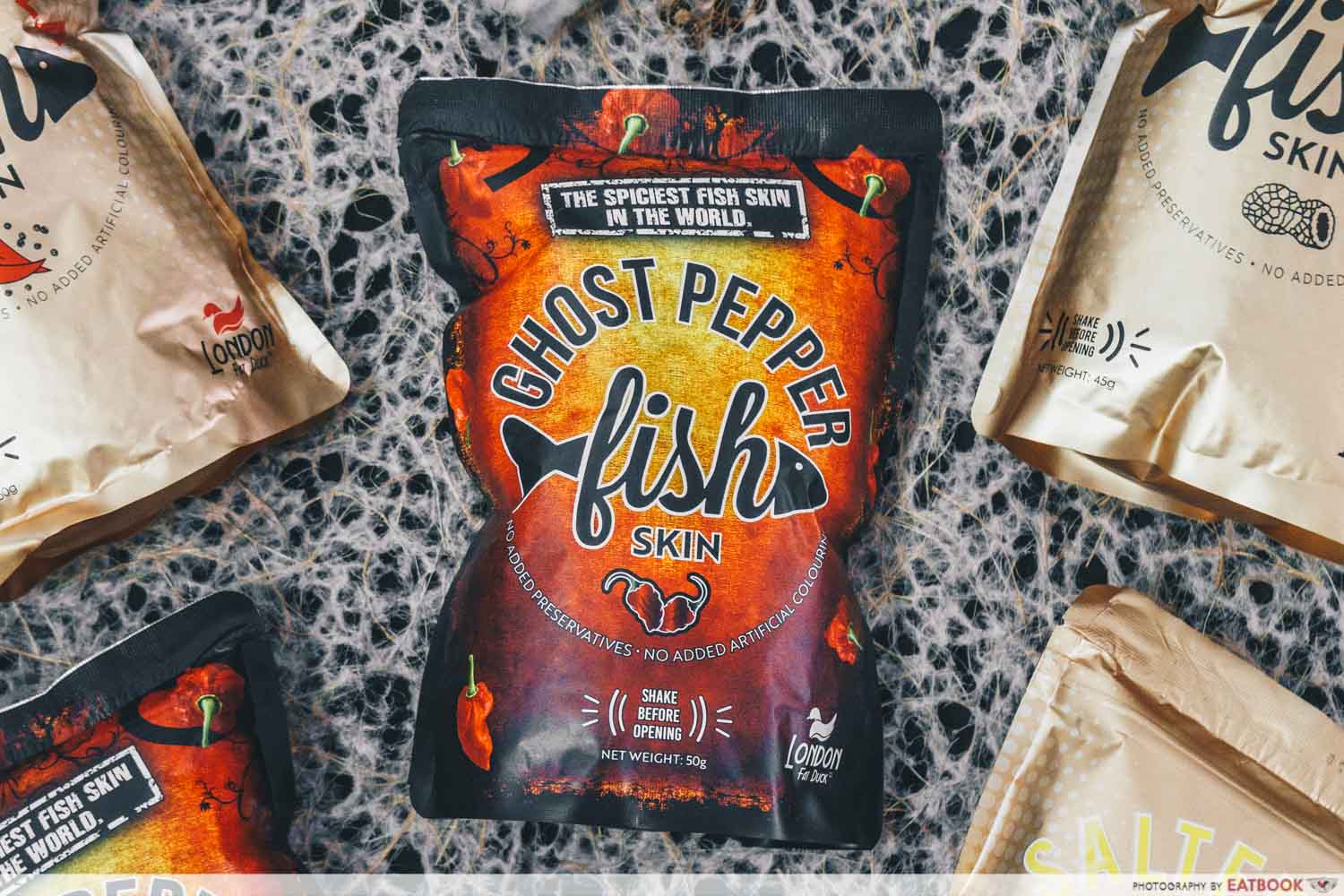 We've seen all sorts of ghost pepper foods, ranging from instant noodles to chips. Despite being notorious for its tear-inducing level of spice that causes one to scramble for the nearest glass of water or milk, there's still a growing appetite for ghost pepper grub. 
This time, roast duck restaurant London Fat Duck has just released a new snack to appease all you spicy challenge-craving fans. Their Ghost Pepper Fish Skin is touted as the spiciest fish skin snack in the world, going at $5.80 a packet. 
Mamee's Ghost Pepper Noodles Is Coming To Singapore This September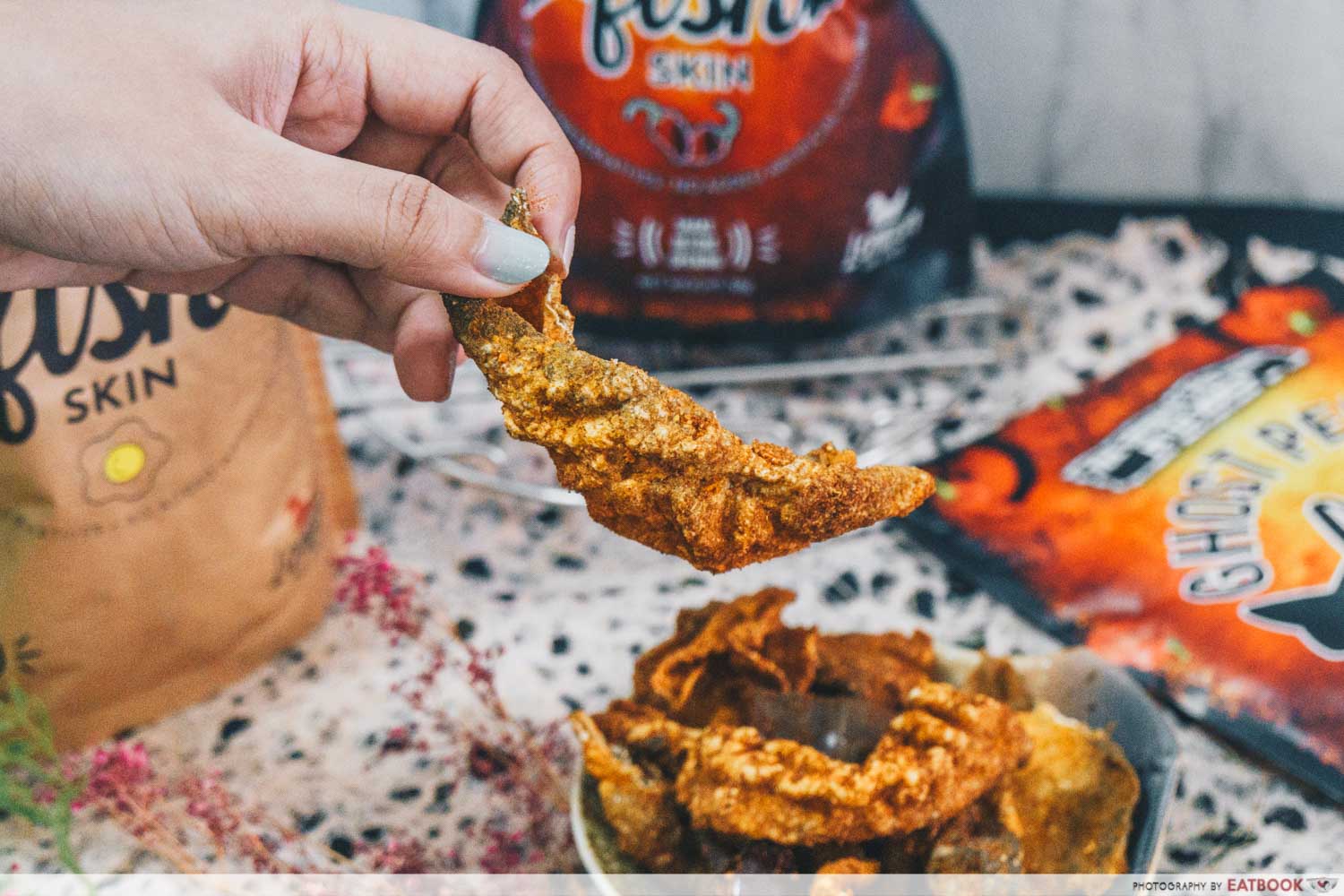 Just the scent of this snack was enough to cause my mouth to tingle and salivate. Heavily dredged in ghost pepper flakes, every piece took on an intimidating red hue. I took a deep breath, mustered my courage and popped one into my mouth. The runny nose, the tears and the numbing sensation on my lips, tongue and throat kicked in instantly.
I would like to think that my spice tolerance is pretty good but this has got me waving a white flag. This ghost pepper-lashed snack is clearly not for the fainthearted. Excruciating spice aside, the crunchy fish skin is peppery and savoury with a slight tanginess.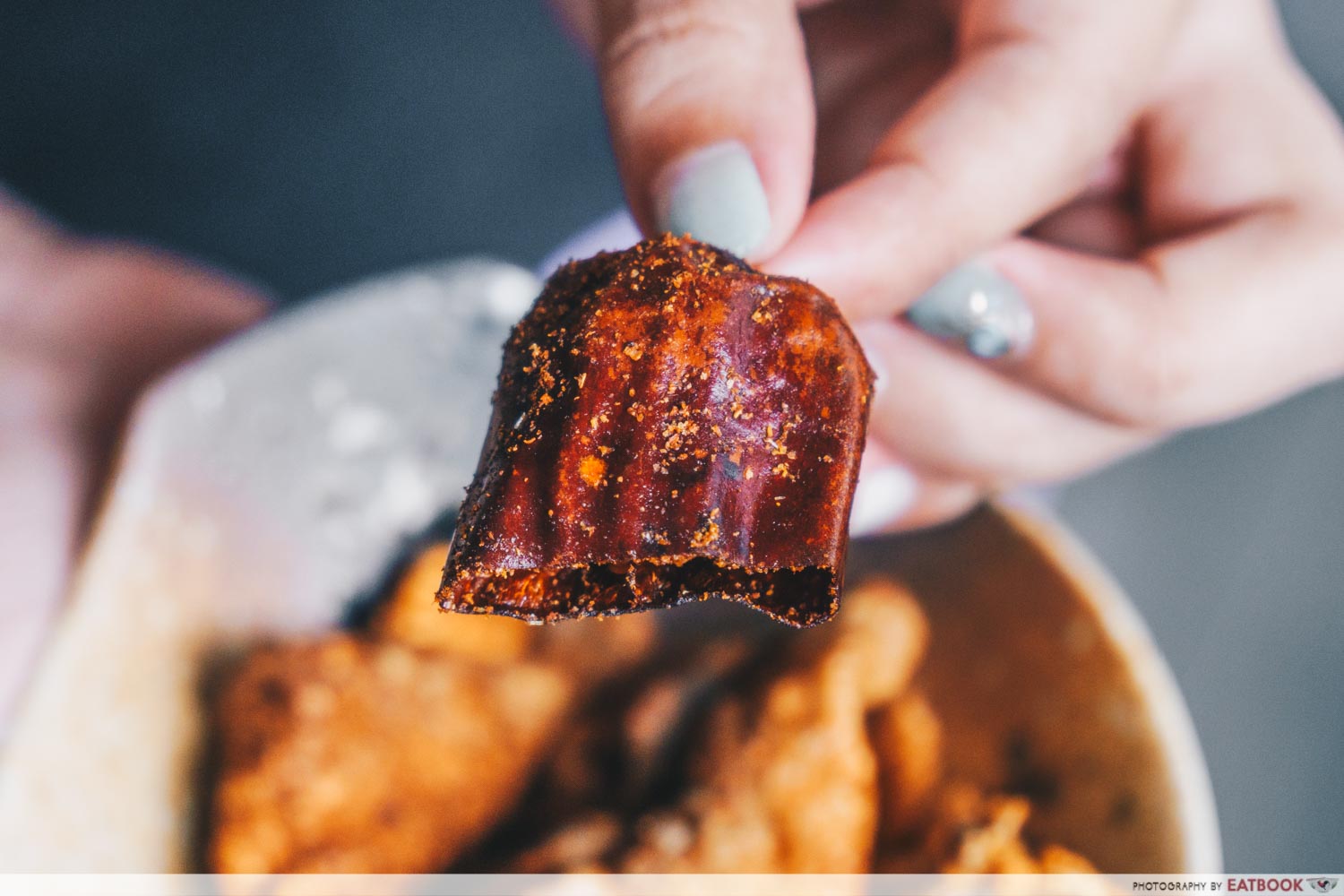 There were even large chunks of dried chilli inside the packet. In case you didn't know, the ghost pepper is one of the world's spiciest peppers, hitting over a million units on the Scoville Heat Scale.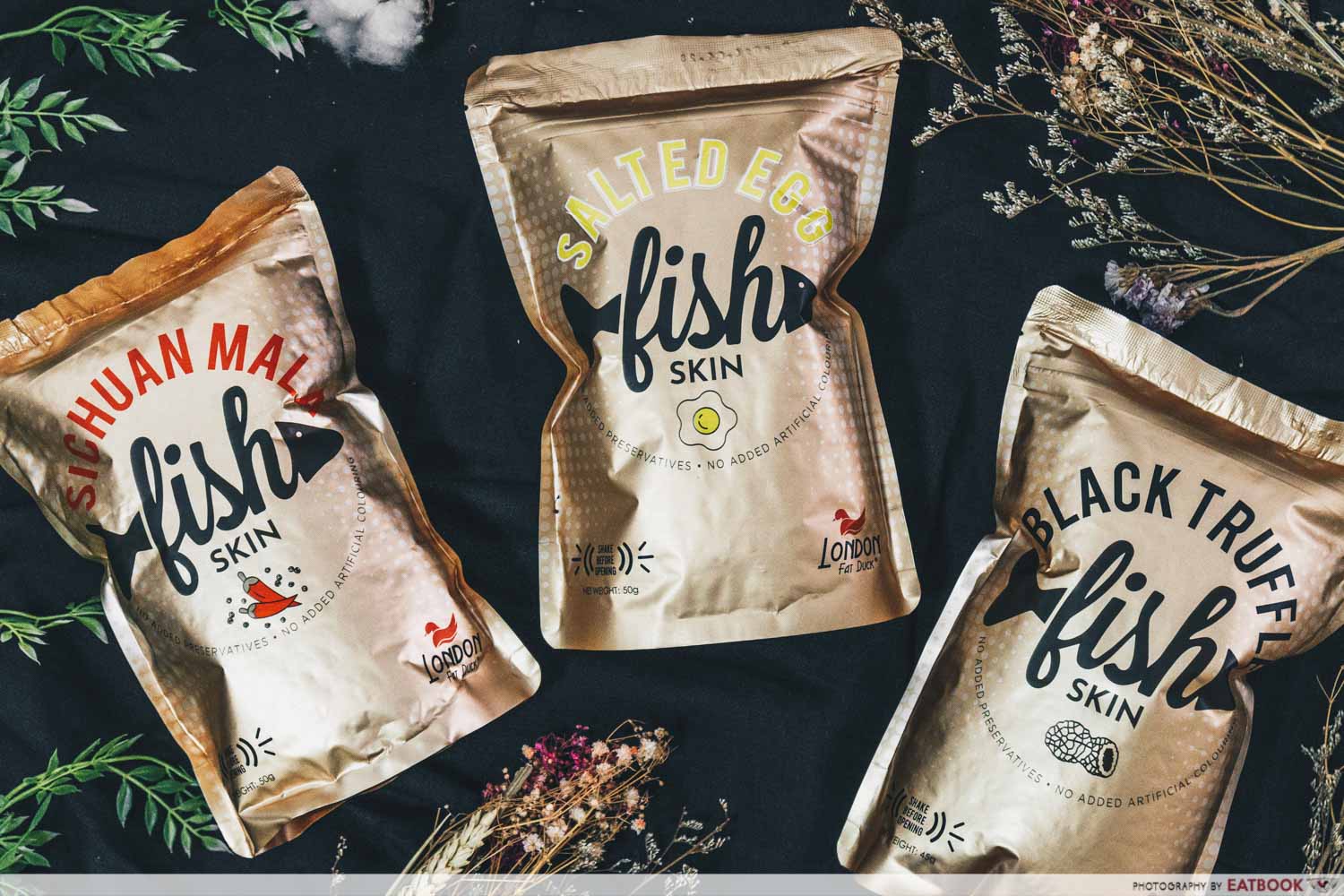 For those who aren't into spicy challenges, don't worry because the ghost pepper fish skin isn't all that London Fat Duck has to offer. Snack on their gourmet flavours such as Sichuan Mala ($8), Salted Egg ($8), as well as Black Truffle ($10).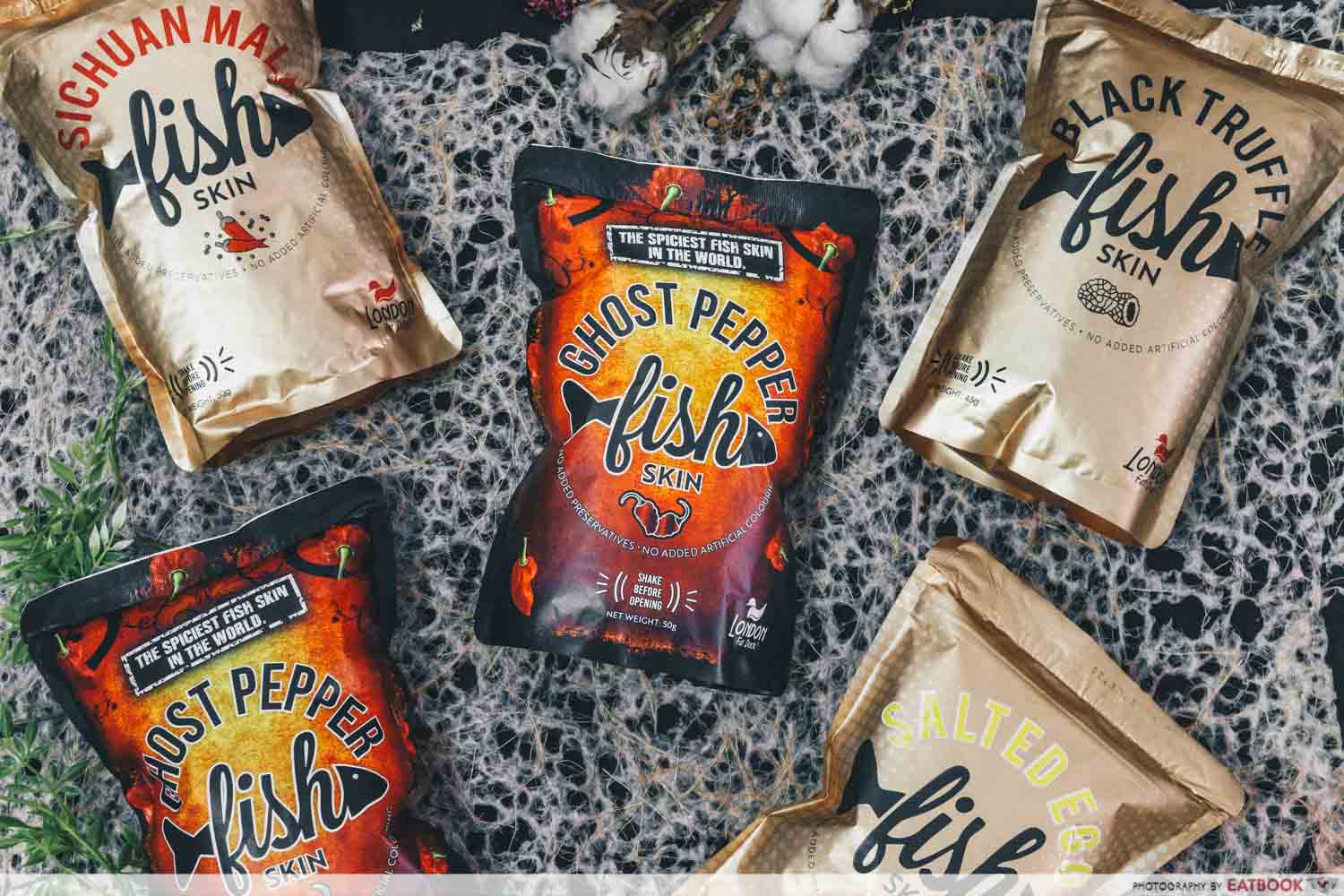 If you think you can survive the #hottestfishskinchallenge, grab a pack of the limited edition ghost pepper fish skin at your nearest NTUC Finest or online. Better yet, challenge your friends to see who can handle the heat of this insanely spicy snack. For their other flavours, purchase them via the same site or any Cheers and London Fat Duck outlets.
Korea's Bulmawang Devil Of Fire Ramen Goes Viral, Claims To Be Spiciest Instant Noodles On Earth
While you're here, check out the Bulmawang The Devil Of Fire Ramen, that claims to be the spiciest instant noodles on Earth. Otherwise, browse through our list of the spiciest dishes in Singapore if you're itching for more fiery fare.   
10 Spiciest Dishes In Singapore Including Level 27 Sambal Fried Chicken And Red Hell Ramen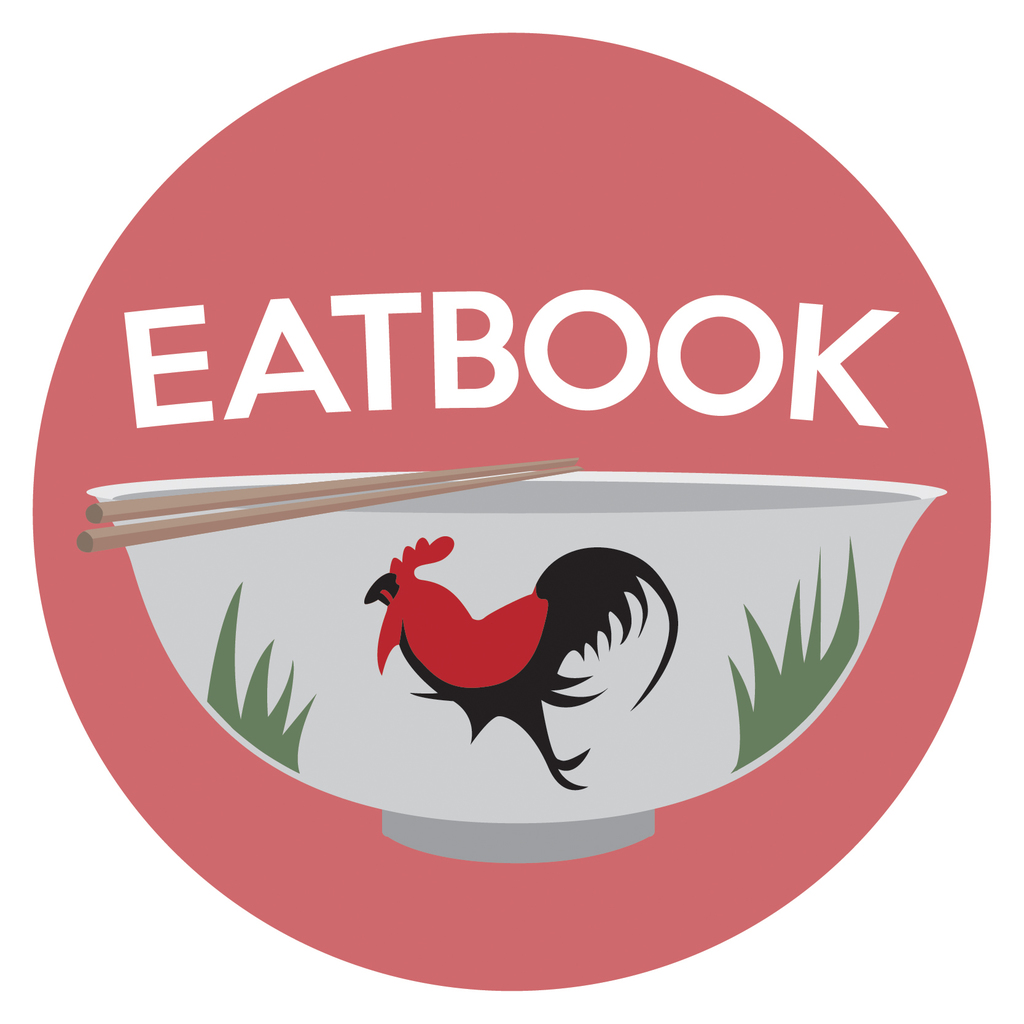 Drop us your email so you won't miss the latest news.