---
The best breads at Gokoku Japanese Bakery
---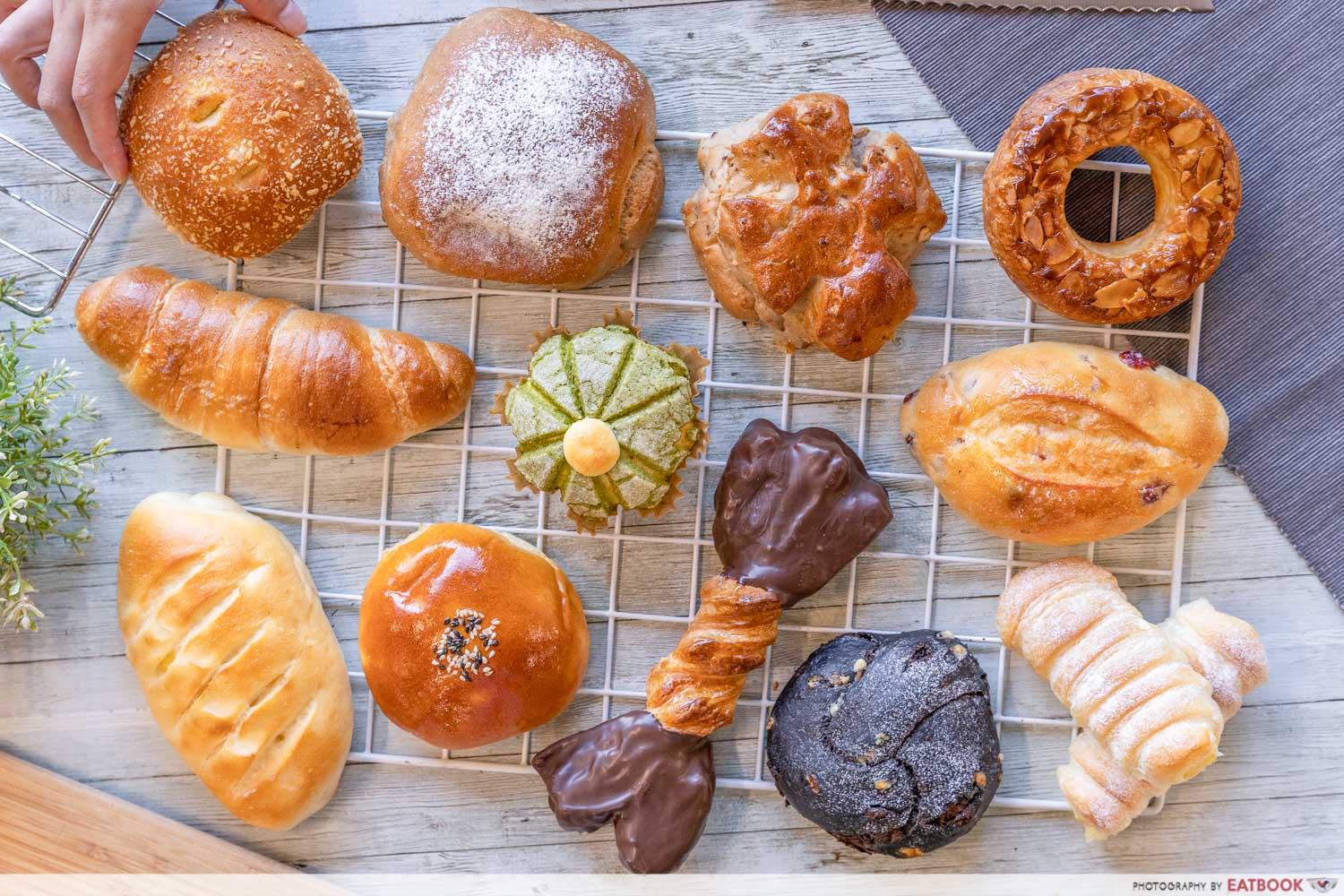 With Japan's further reopening looming just over the horizon, it's understandable if you're still holding back on your travel plans there. That's alright though, what with Japanese food streets and omakase experiences aplenty right here at home. It doesn't hurt too, that we have easy access to brands imported directly from Japan, including Gokoku Japanese Bakery—founded in Kobe back in 1961.
There are only four Gokoku outlets across Singapore, a scarcity that adds to the allure of what they term 'hearty buns'. Most of the breads here are simple with little to no frills, and are made with high-quality ingredients, allowing the natural flavours to shine.
If you're a first-time visitor to Gokoku Japanese Bakery, don't let the dizzying assortment of breads put you off. We've got your back with our list of the top five breads you should try from a shortlist of their bestselling and most popular items.
30 Omakase Restaurants In Singapore For Special Occasions, Including Those By Michelin-Starred Chefs
---
5. Shio Butter Pan ($1.70) & Baked Creamy Cheese Pork Curry ($2.30)
---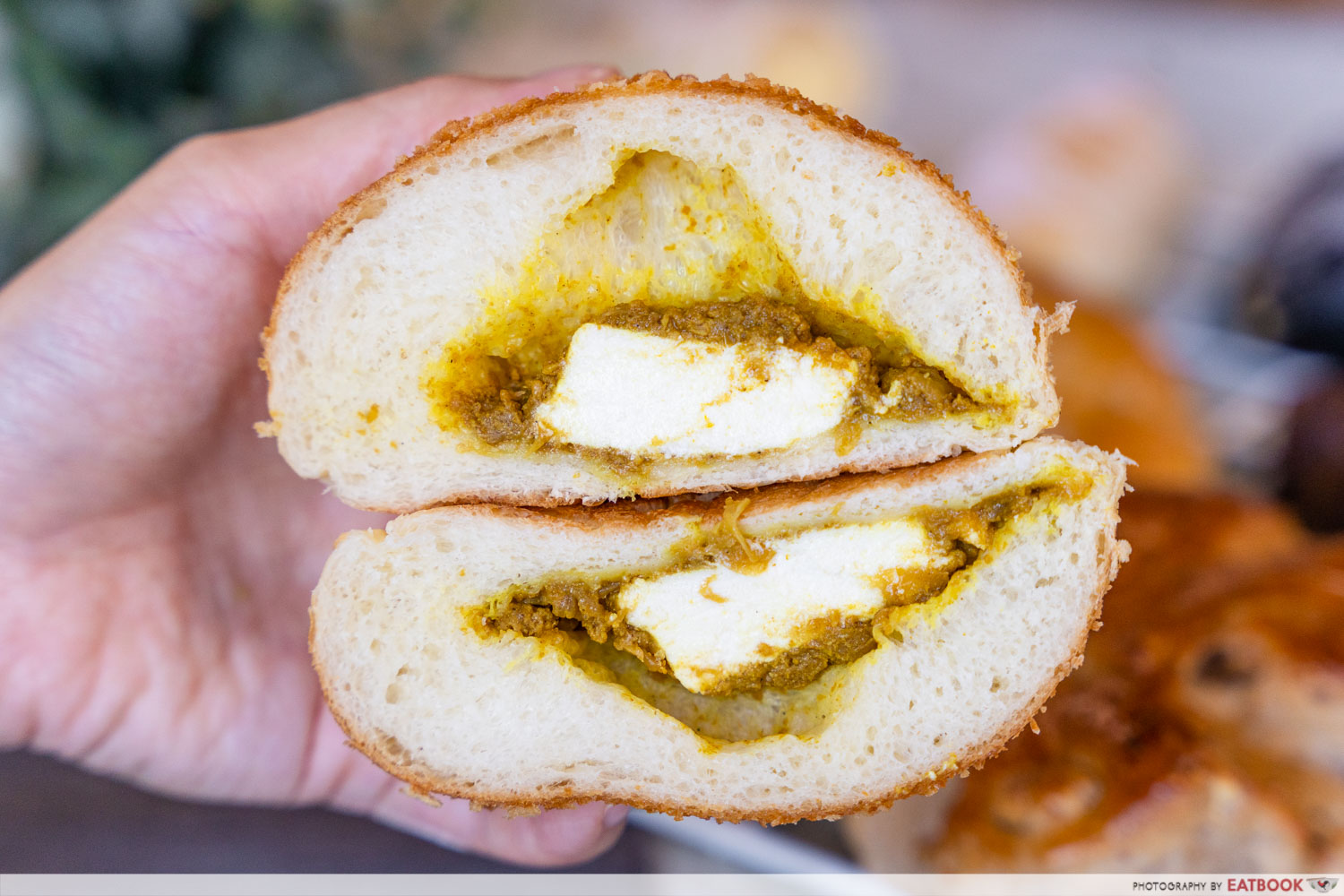 Tied in fifth place are two savoury buns: the Baked Creamy Cheese Pork Curry ($2.30) and Shio Butter Pan ($1.70).
Curry pan in Japan are typically deep-fried, but this version at Gokoku Japanese Bakery is baked. In a nod to the OG, it's dusted with panko. This kare pan had a signature Japanese-style chewy bun and a filling that was satisfyingly meaty and spiced, mellowed out with a huge lump of cream cheese. The combination of flavours and the bun were good, but there was just too much bread going on here.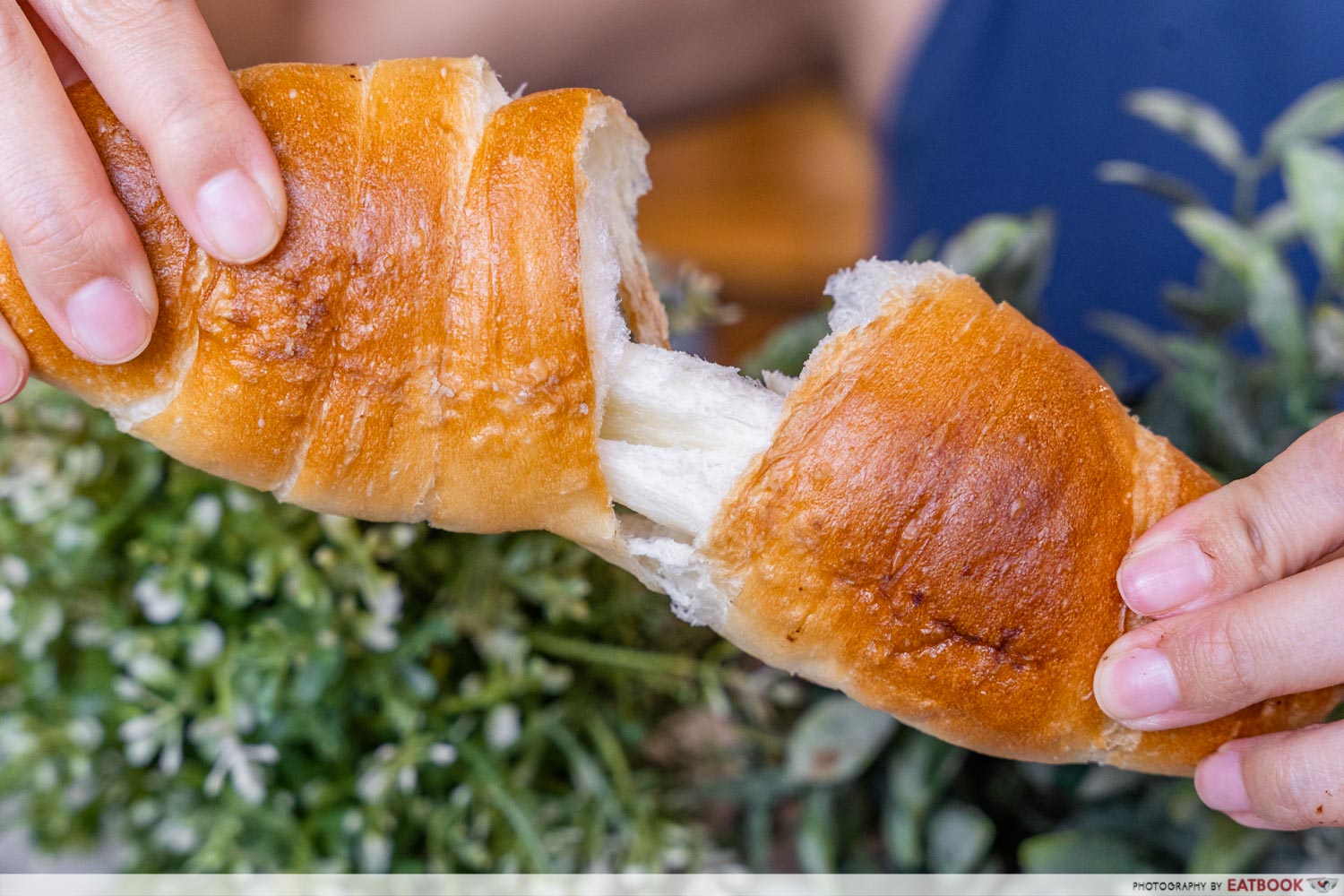 If you're not here for the filled buns, you won't go wrong with their classics for sure. The Butter Shio Pan was just the slightest touch of crusty, with pillowy-soft insides enriched with butter that leads to its characteristic layers. For extra oomph, these unassuming soft buns are topped with Guérande salt—so good you can have 'em plain.
If you prefer, there's Peanut Shio Butter Pan ($2) or Rennyu Shio Butter Pan ($2), the former filled with peanut butter paste, and the latter with a house-made condensed milk cream, AKA rennyu.
---
4. Signature Hokkaido Red Bean Anpan ($2.50)
---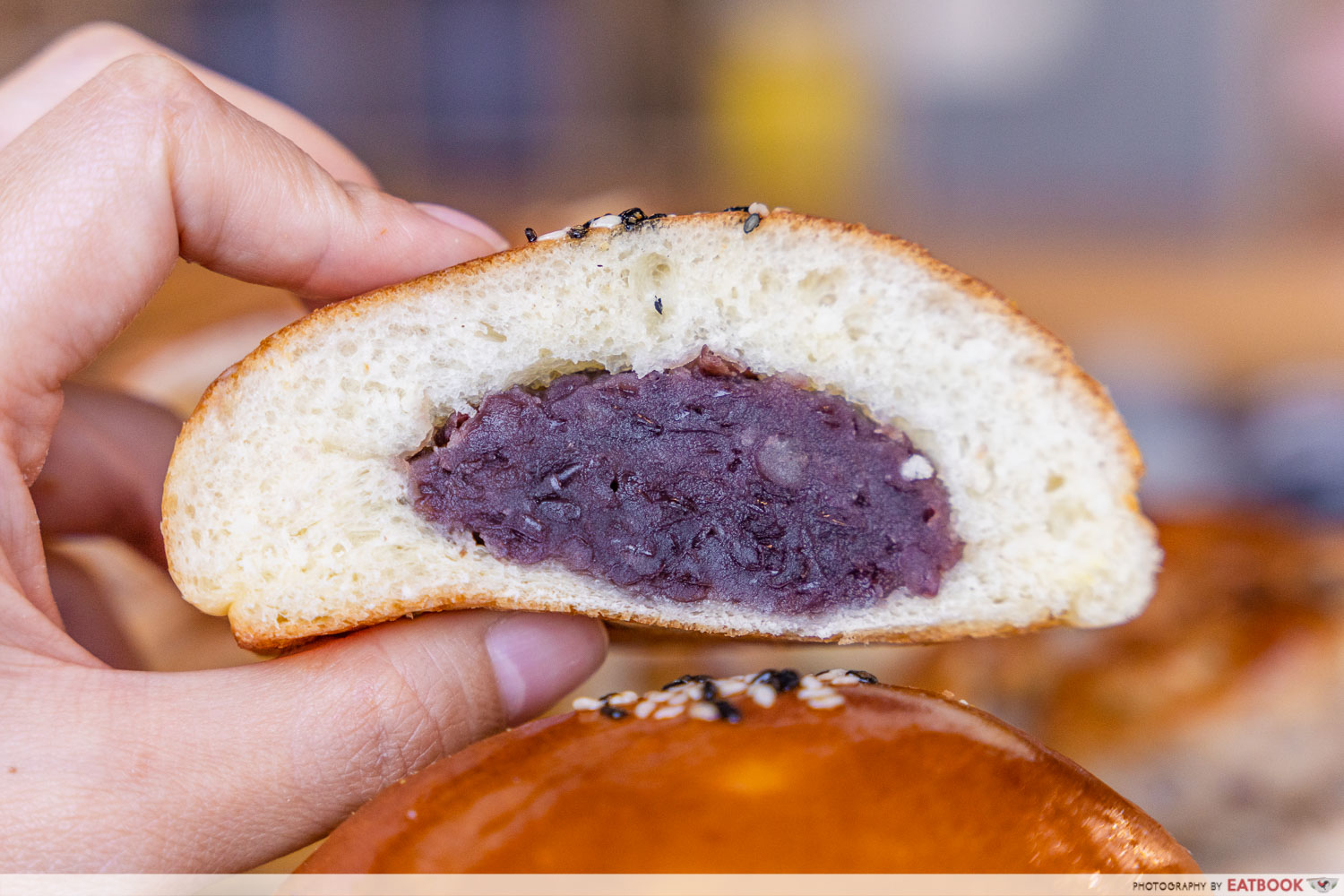 Gokoku prides themselves on the premium ingredients that go into all their breads, and the Signature Hokkaido Red Bean Anpan ($2.50) is yet another classic bun with a history that dates all the way back to Meiji-era Japan. It was first popularised by what is known today as the bakery Kimuraya Sohonten in Tokyo, and later by the Meiji emperor himself, who asked to be presented with anpan every day.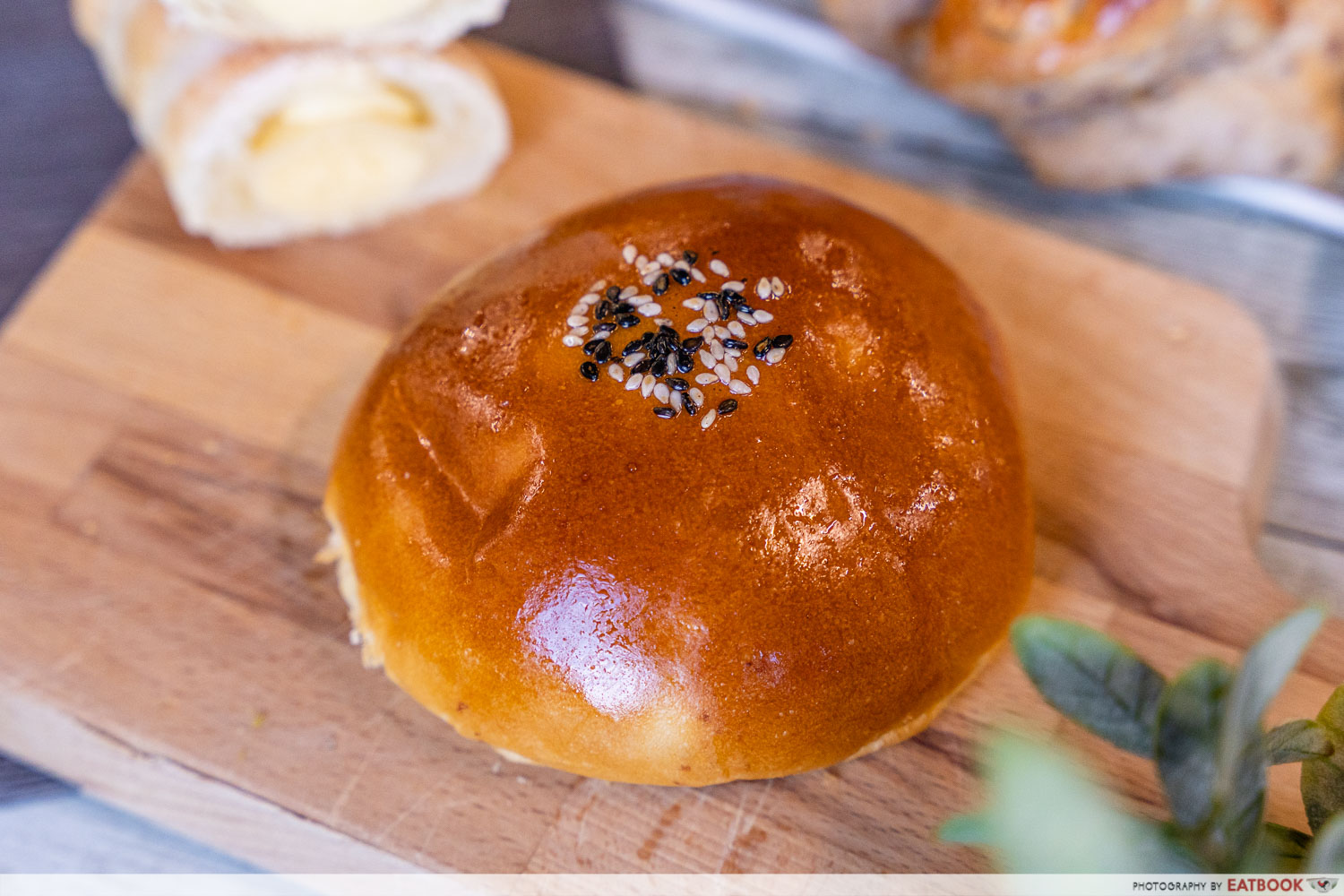 Unlike the kare pan we had, this anpan had a balanced ratio of red bean filling and soft, chewy bread. As its name specifies, the filling comprises azuki from Hokkaido, one of Japan's largest azuki-producing regions. It's beloved for its nutty sweetness and creamy finish, and we enjoyed how the filling in this anpan wasn't oversweetened, nor completely blended into a smooth paste.
---
3. Crispy Choco Pafu ($2.30)
---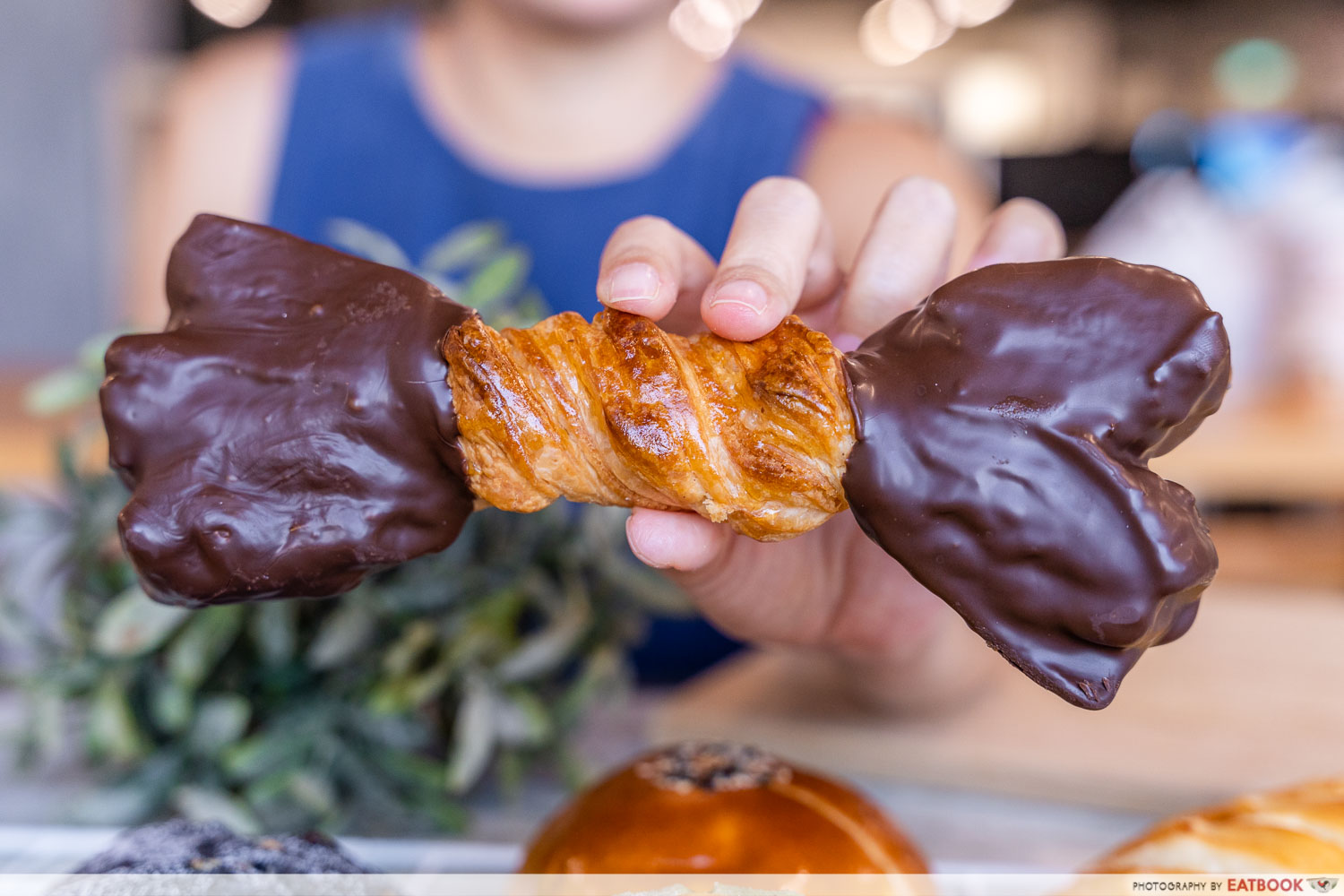 Unwieldy and chonky as it looked, the Crispy Choco Pafu ($2.30) was a surprise as to how light it was in the mouth—leading us to conclude that the 'pafu', or 'puff', in its name was no misnomer.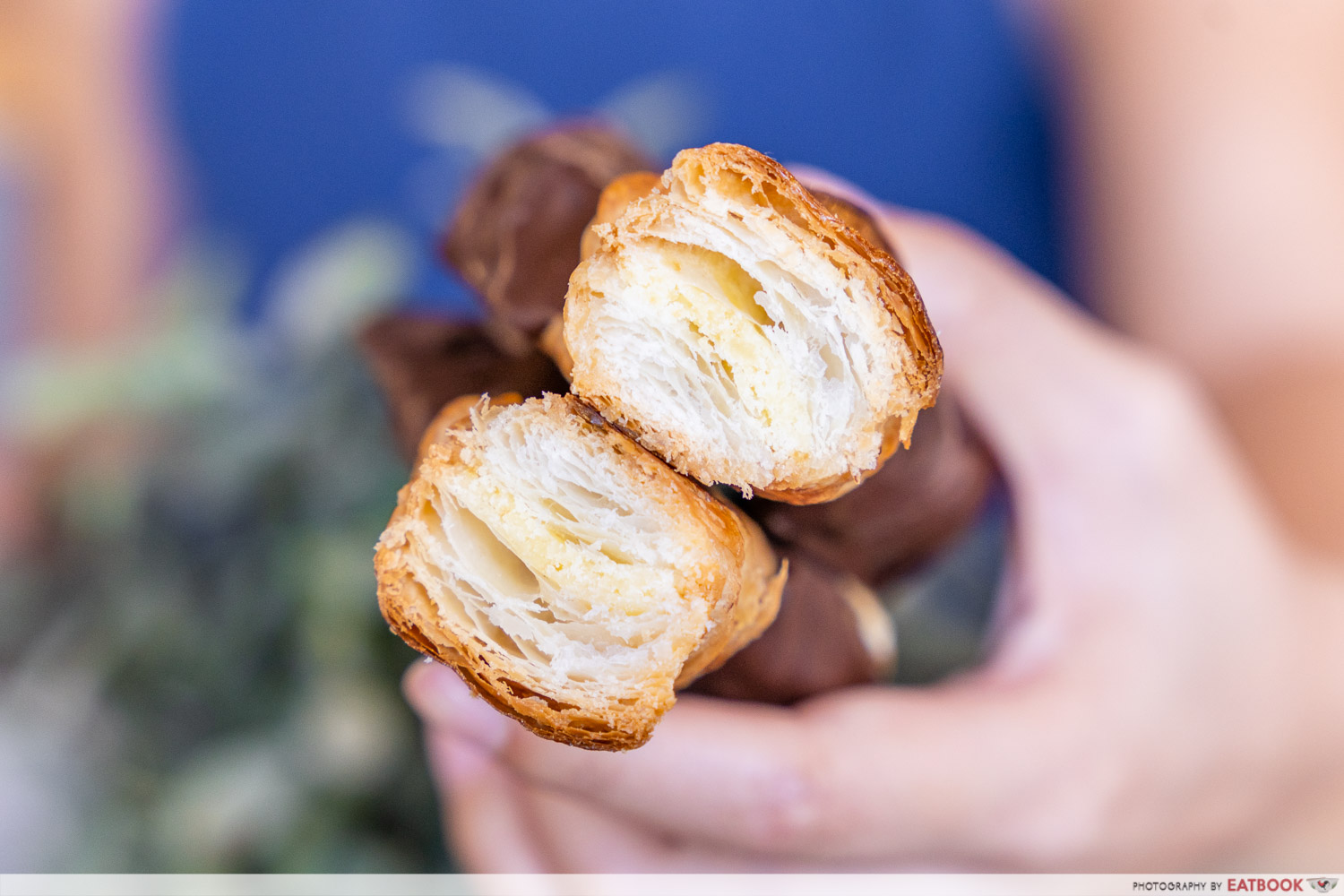 Both the ends of this bone-shaped pastry are thinly dipped in chocolate, which I was skeptical about since I mostly like my pastries unembellished. However, the crisp pastry held its own against the chocolate shell, that in turn was balanced with sweet apricot jam.
---
2. Mochi Mochi Cheese ($2.70)
---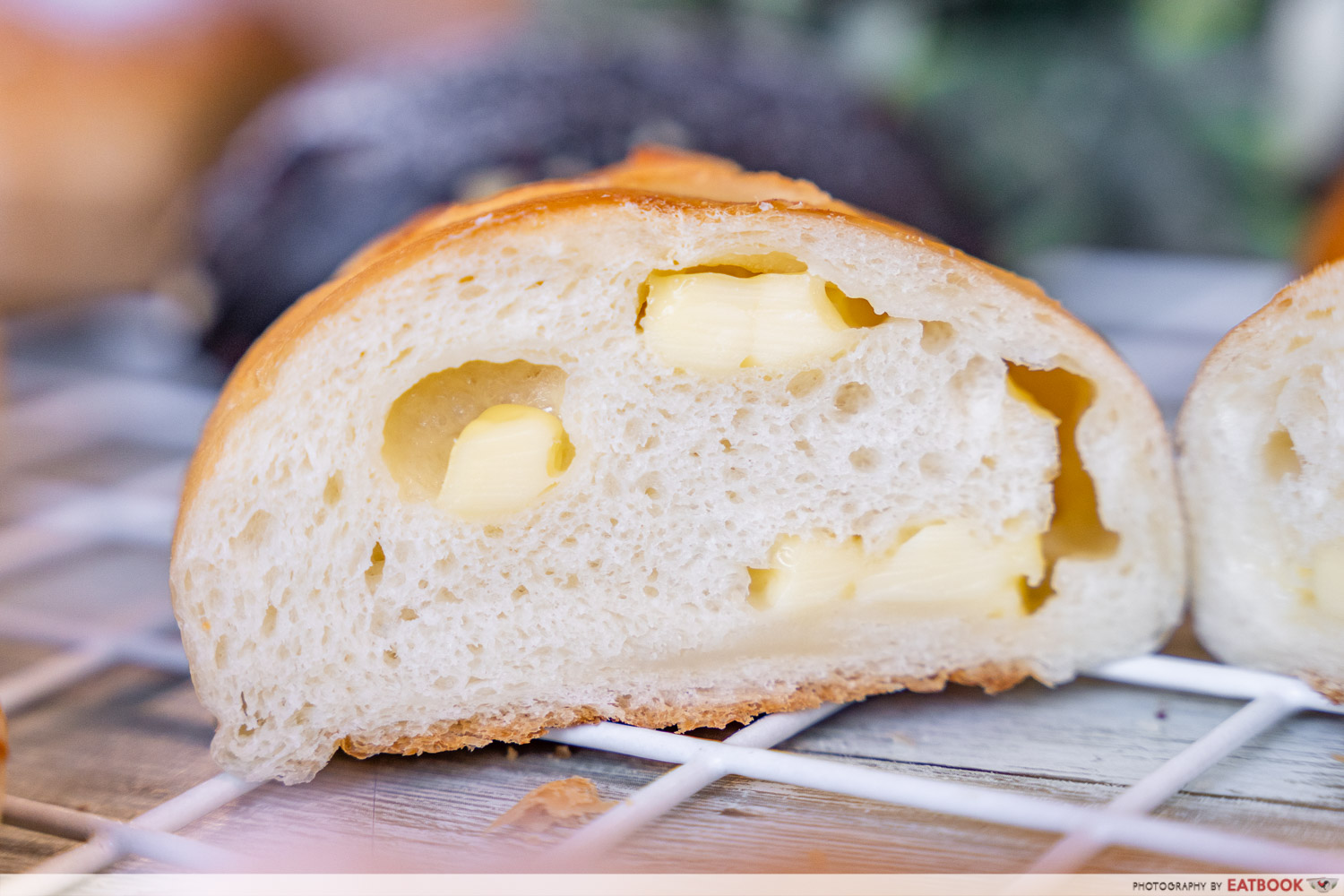 Enticingly lined up on top of the displays in Gokoku are loaves of bread, some of which are their super popular Meiho Toast ($3.40 for half, $4.80 for a full loaf). It stars an overnight-aged dough that bakes into a pleasantly chewy bread—also the base of their mochi buns, named for the soft, chewy glutinous rice ball.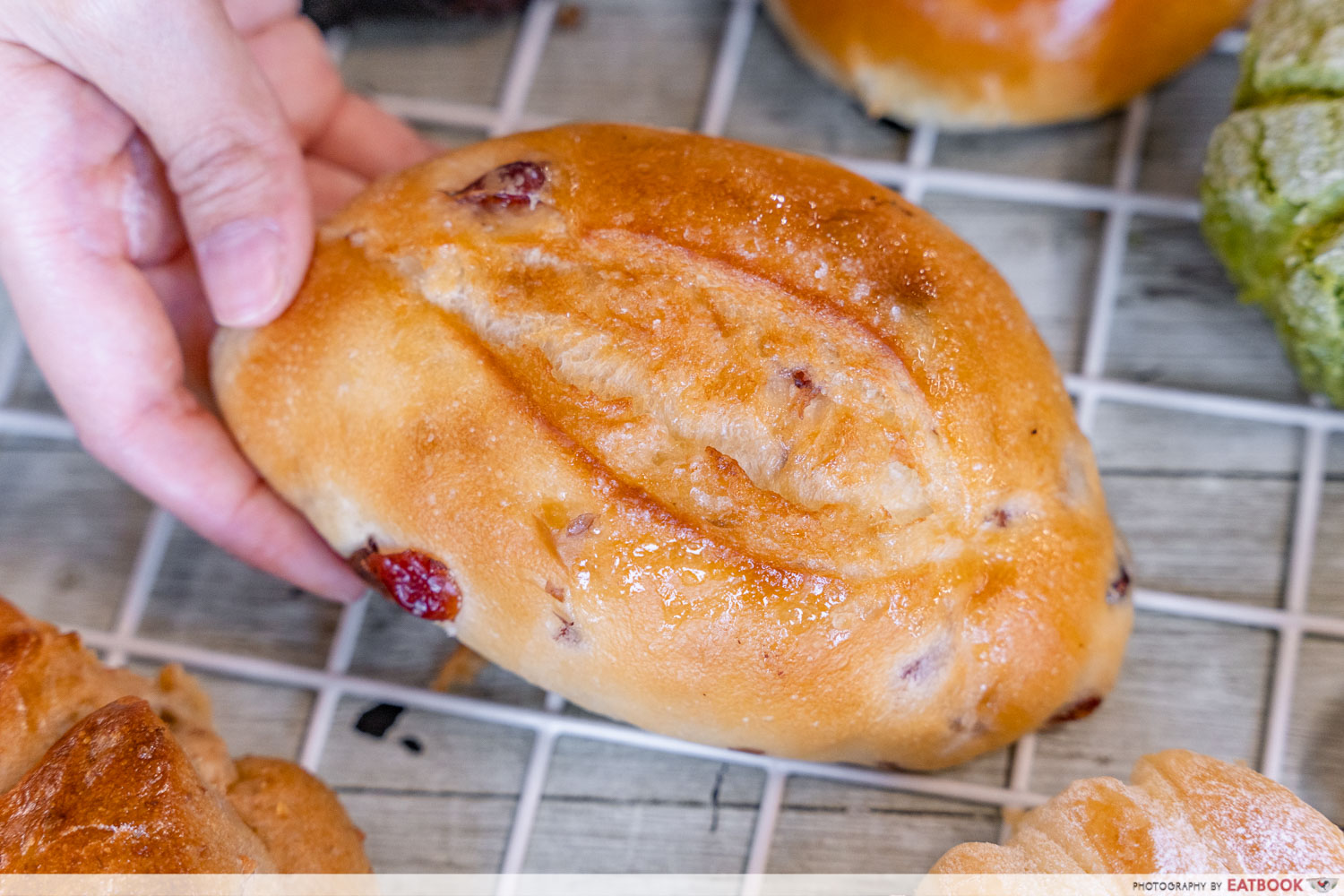 We tried their number three and four bestsellers, Mochi Mochi Cheese ($2.70) and Mochi Mochi Cranberry ($2.20) respectively, and found ourselves in agreement with the masses: that the cheese version was indeed superior.
Our first cut through the hefty bun didn't reveal very much of the mild, milky cheese cubes, but tearing it apart further revealed numerous more pots of this gold studded throughout. We found the smooth, mildly savoury cheese accentuated the natural sweetness of the wheat bun: no accompaniments necessary.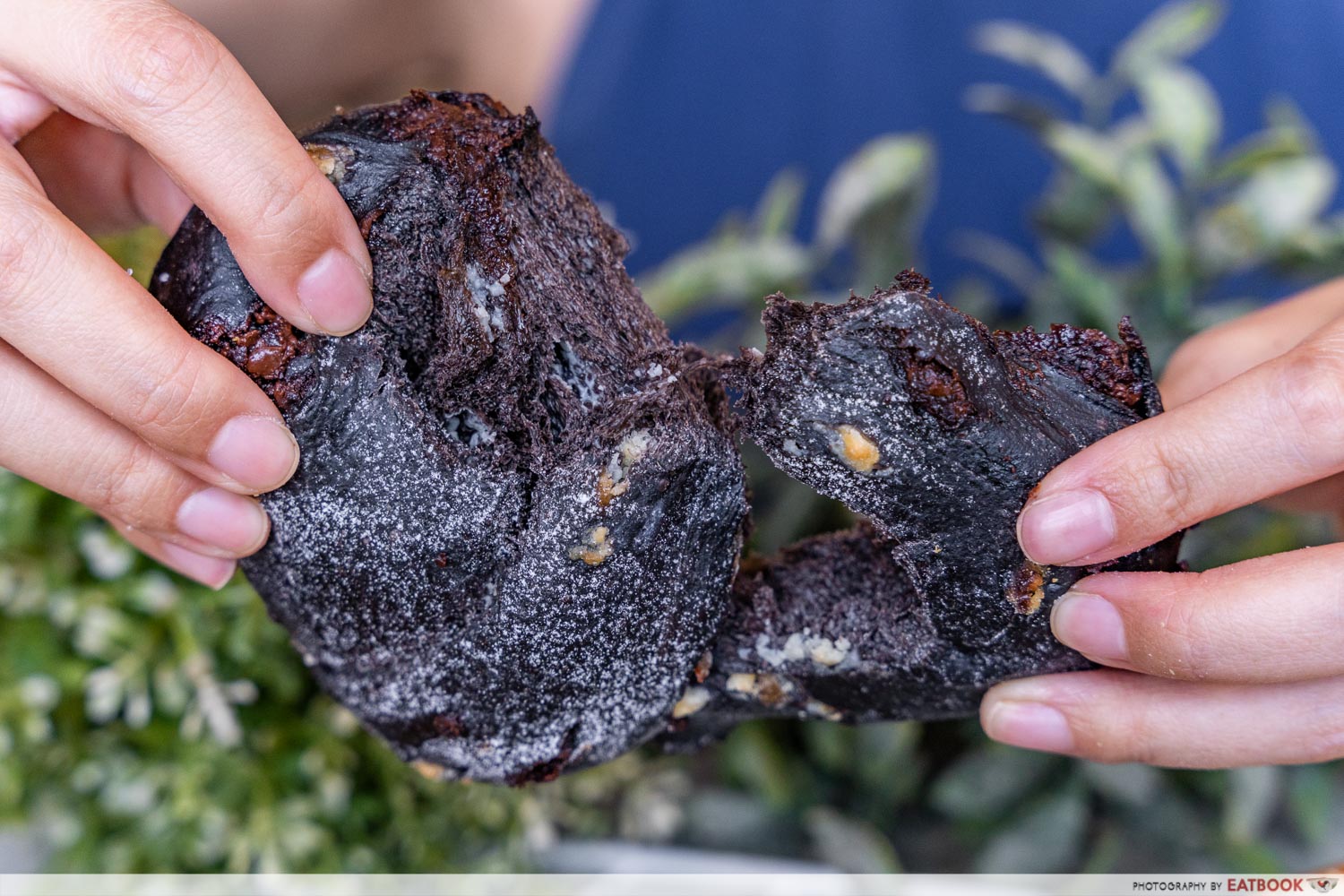 In the spirit of fairness, we also tried the Mochi Mochi Couverture Chocolate ($2.30). It sported the same chewy finish, dotted with couverture milk and white chocolate chips, as well as orange peel that brightened the flavours of this bun. It was unquestionably good, but we still preferred the simplicity of Mochi Mochi Cheese.
---
1. Fuji Apple & Caramel Kouign-Amann ($3)
---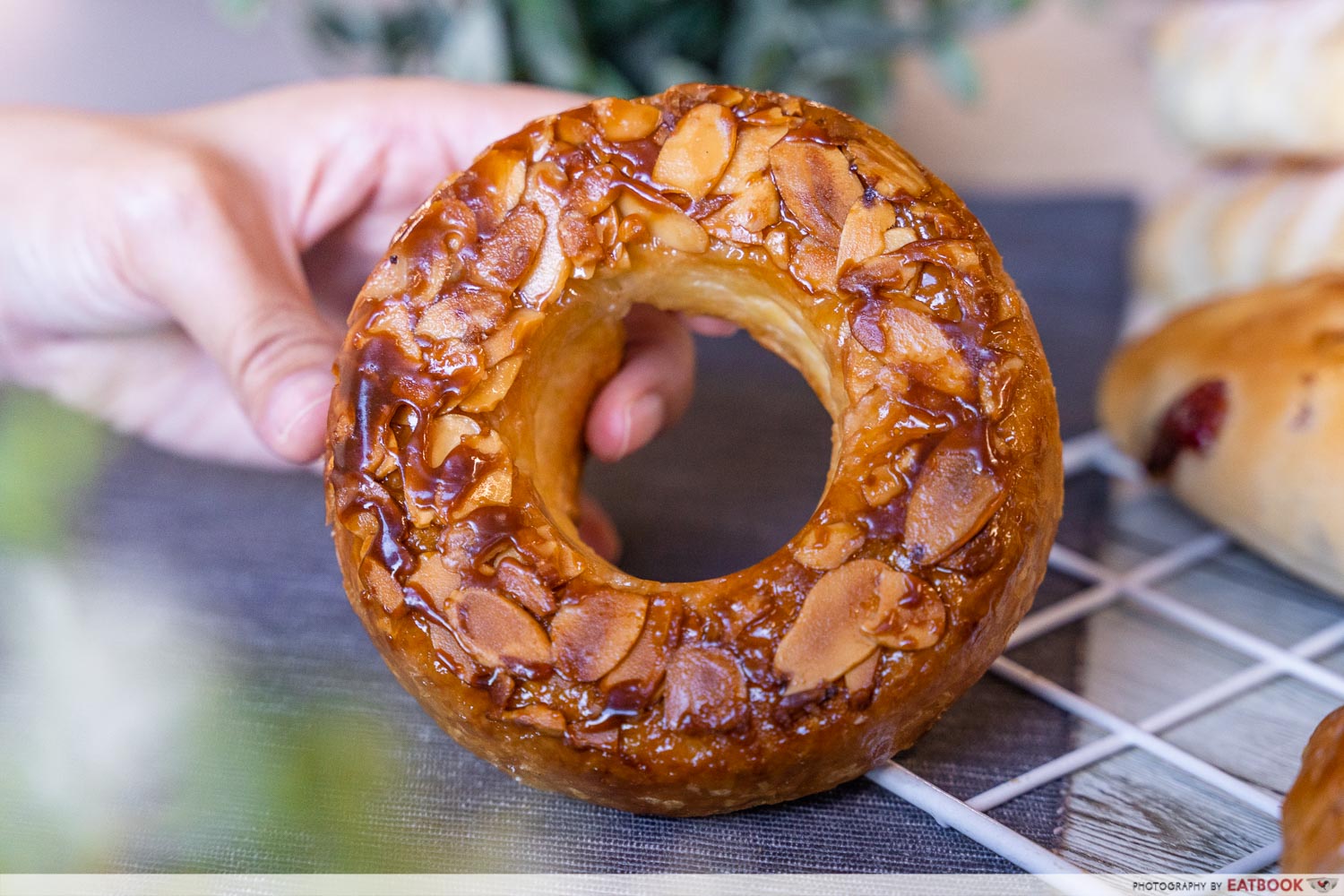 As much as we enjoyed the breads, our top spot easily went to the Fuji Apple & Caramel Kouign-Amann ($3). I personally am a massive fan of regular kouign-amann, but was reluctant to try this, which sounded like it might be too sweet. It was unique, however, so I gave it a shot, and didn't regret it.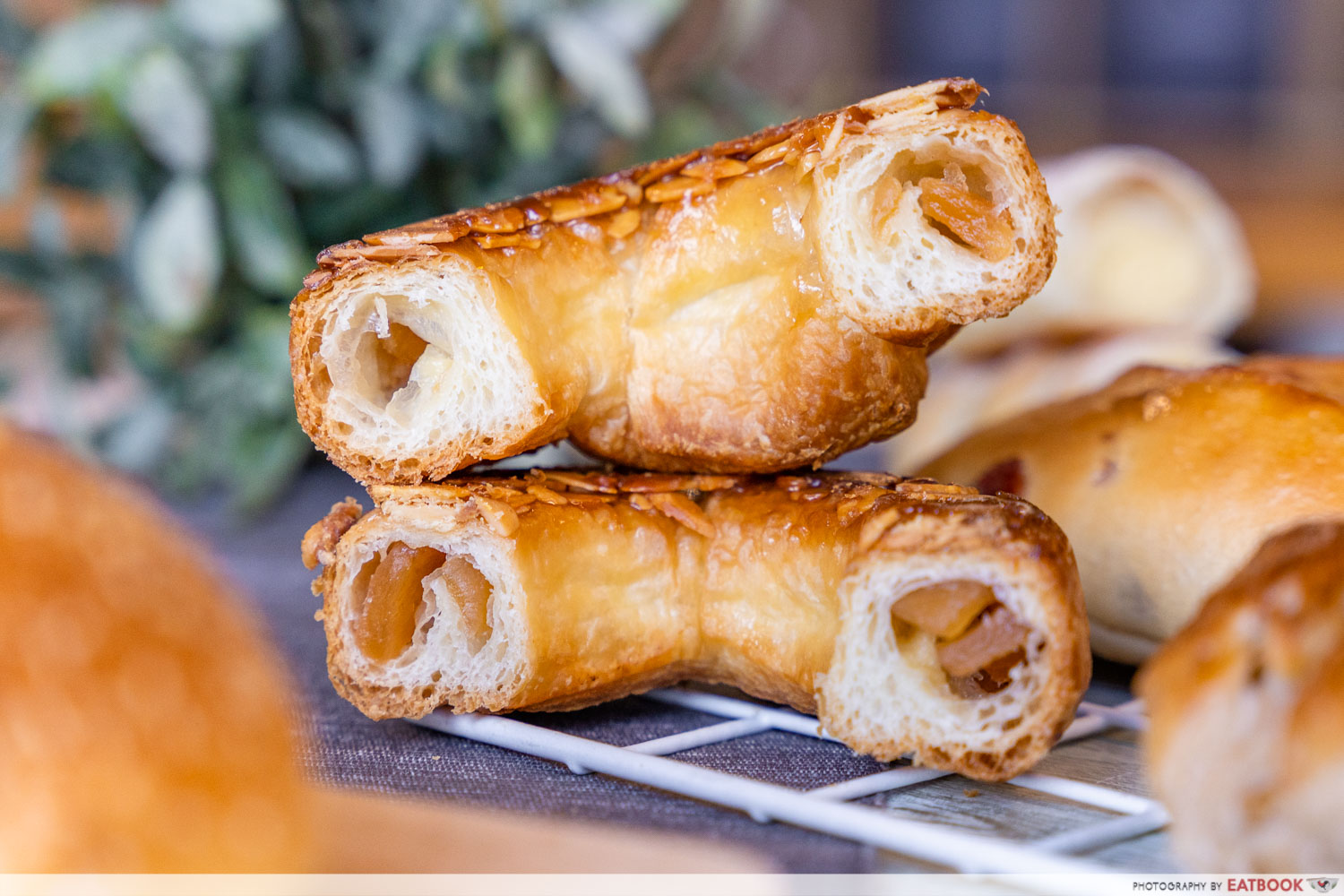 If you like apple pie, give this upgraded version a shot. Chunky slices of Fuji apple are stuffed within the ringed pastry that's topped with sliced almonds, glazed with caramel sauce, and then baked. Because the apples are in big pieces, there's a most satisfying bite to this. They aren't too tart nor sweet either, while the nutty notes of caramel and the toasted almonds add depth of flavour.
---
What to try at Gokoku Japanese Bakery
---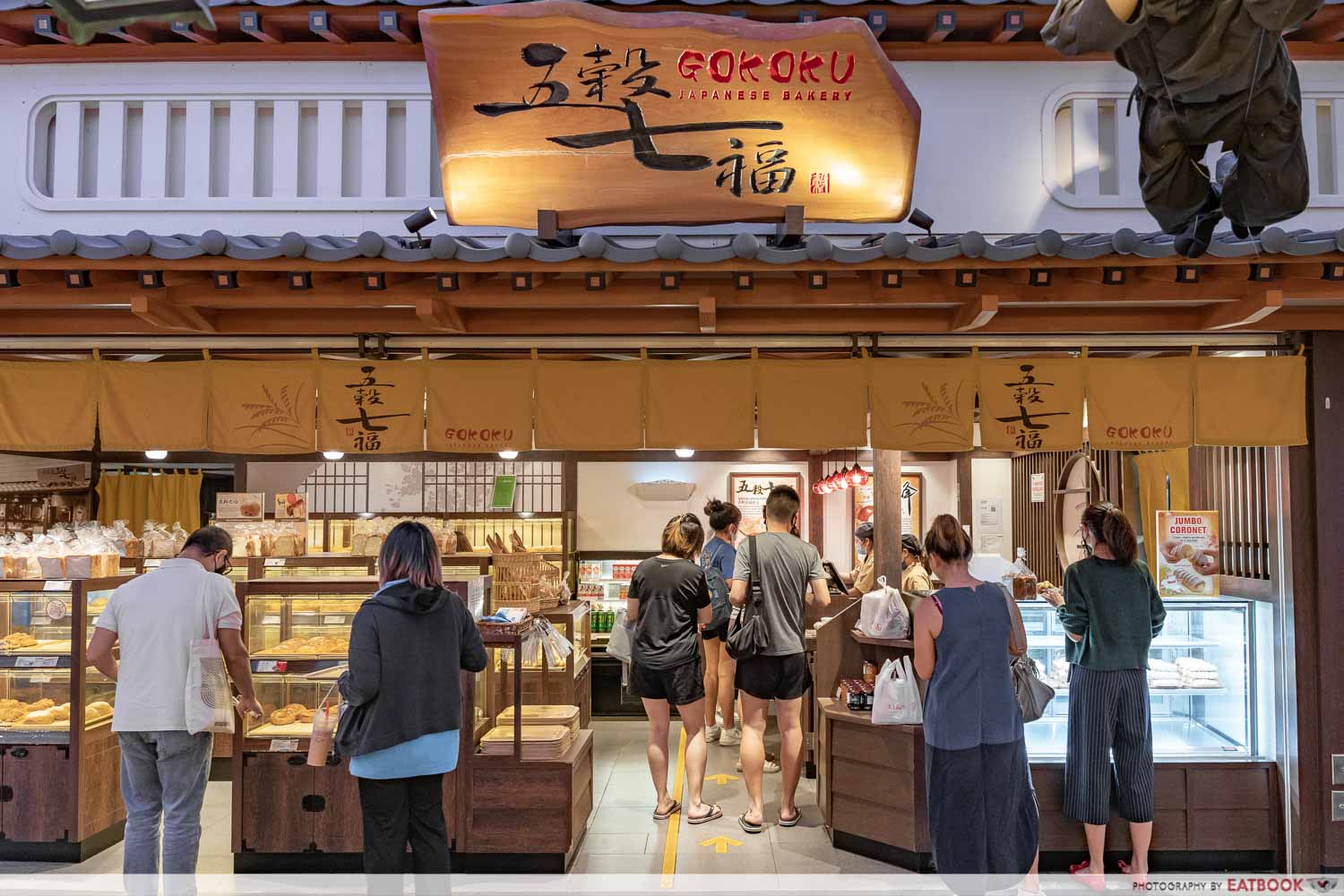 Crowded spots aren't always synonymous with good food, but I'd say they got it right with Gokoku Japanese Bakery. With more than 30 different breads and pastries on the menu, it would be a tall task to rank them all—they're all good, it's just that some are better, in our opinion, than the rest.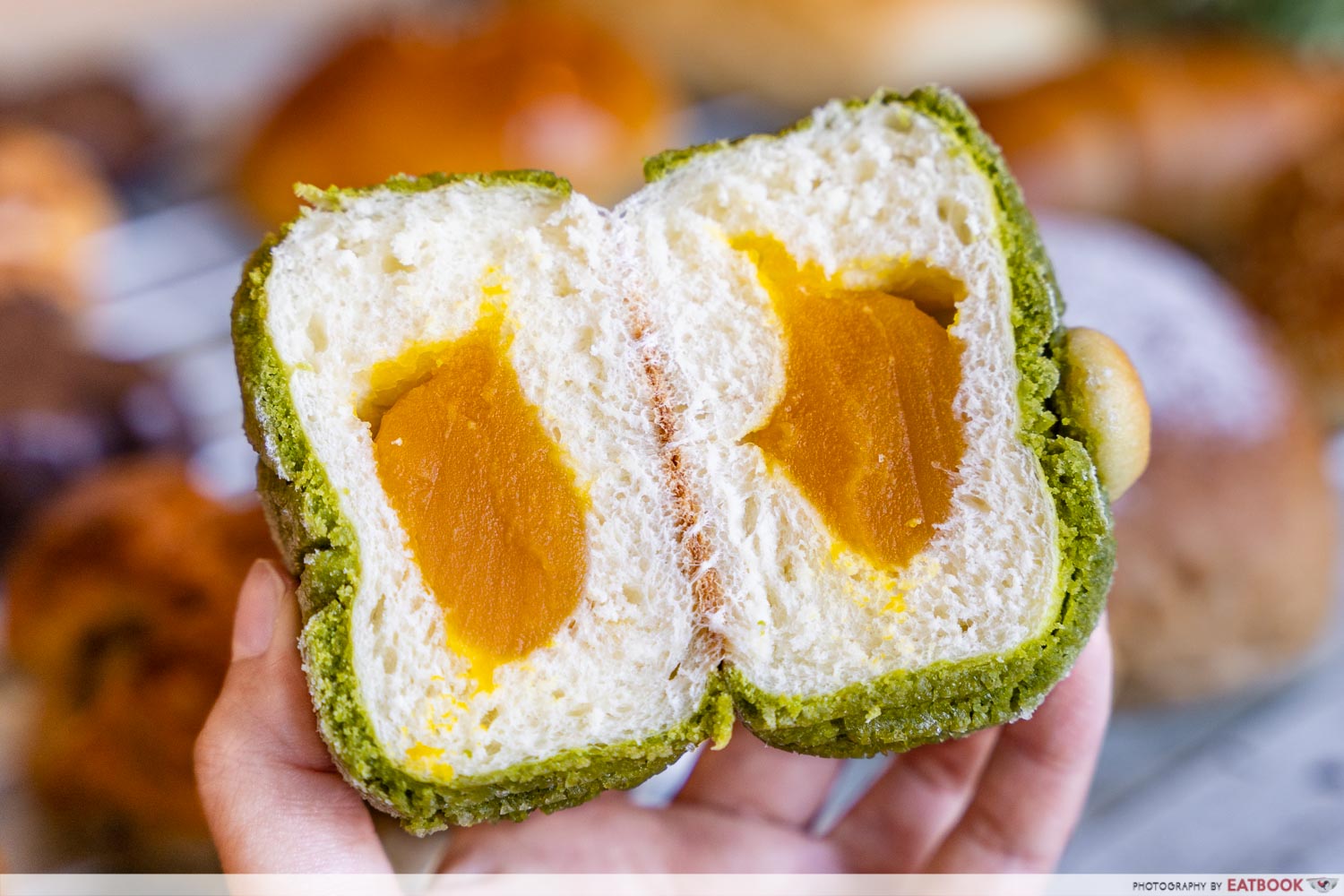 If there's anything that the top-selling breads at Gokoku have demonstrated, it's that simple is not always bad. The breads here aren't fanciful but they celebrate the ingredients and techniques that go into baking them.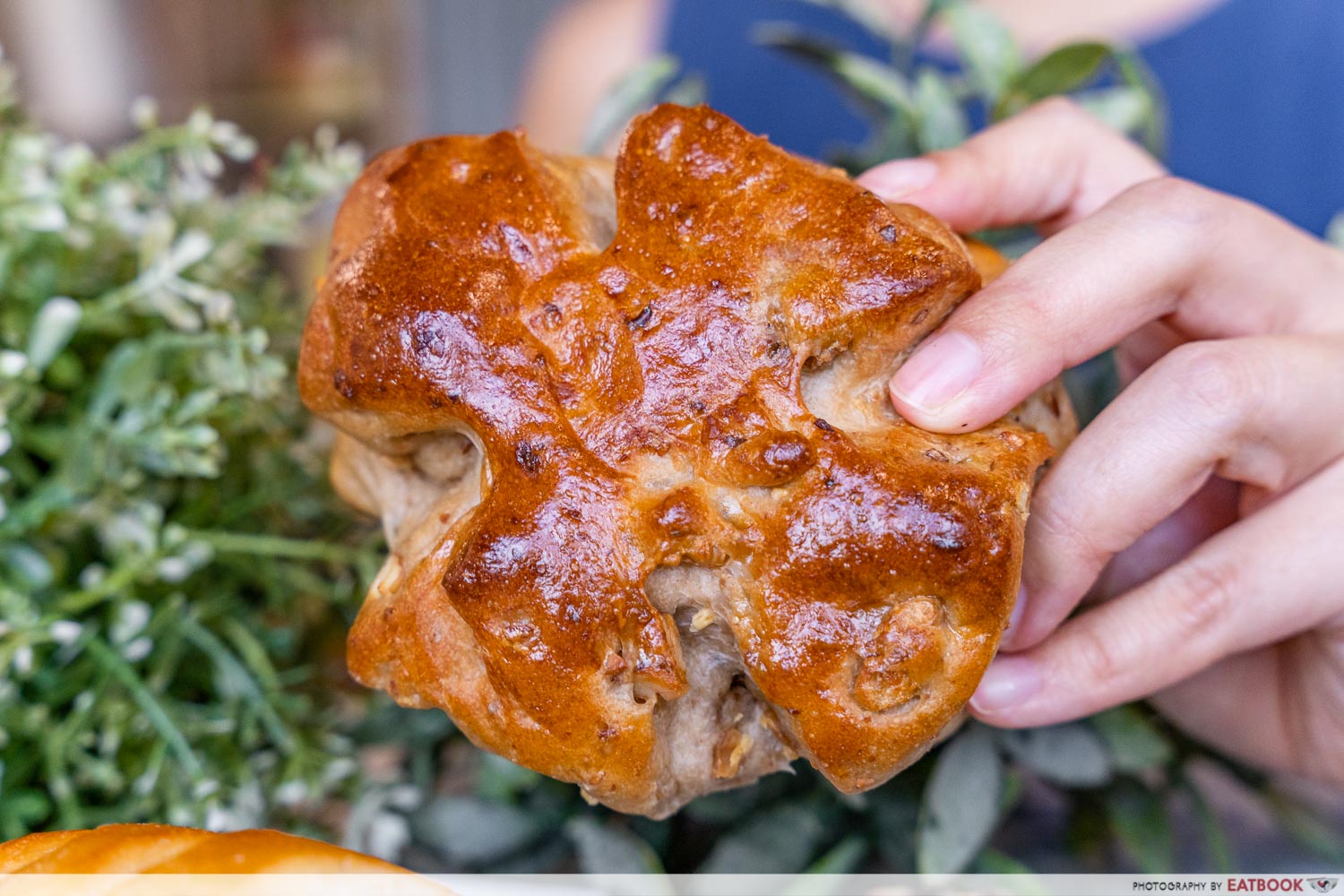 Other than the ones that made our top five, there's the quintessential Japanese melon pan, albeit stuffed with Hokkaido pumpkin paste. On the savoury front, you could go for Teriyaki Chicken ($2.30) or Potato Mentaiko Mayonnaise ($2.30), though we felt these were more run-of-the-mill. Another bun I personally like is the Malt Kurumi Pan ($2.40), with its earthy, nutty flavours.
If you like cutesy buns, we also made a list of what you should try at Asanoya Boulangerie, which was founded in Tokyo in 1933! Otherwise, Serangoon Gardens Bakery & Confectionery is an old-school bakery hawker stall that sells Singapore-style bread.
Website | Full list of outlets
Serangoon Gardens Bakery & Confectionery Review: 40-Year Old Bakery Sells Luncheon Meat Buns, Taro Bread And More
Photos taken by Melvin Mak
This was a media tasting at Gokoku Japanese Bakery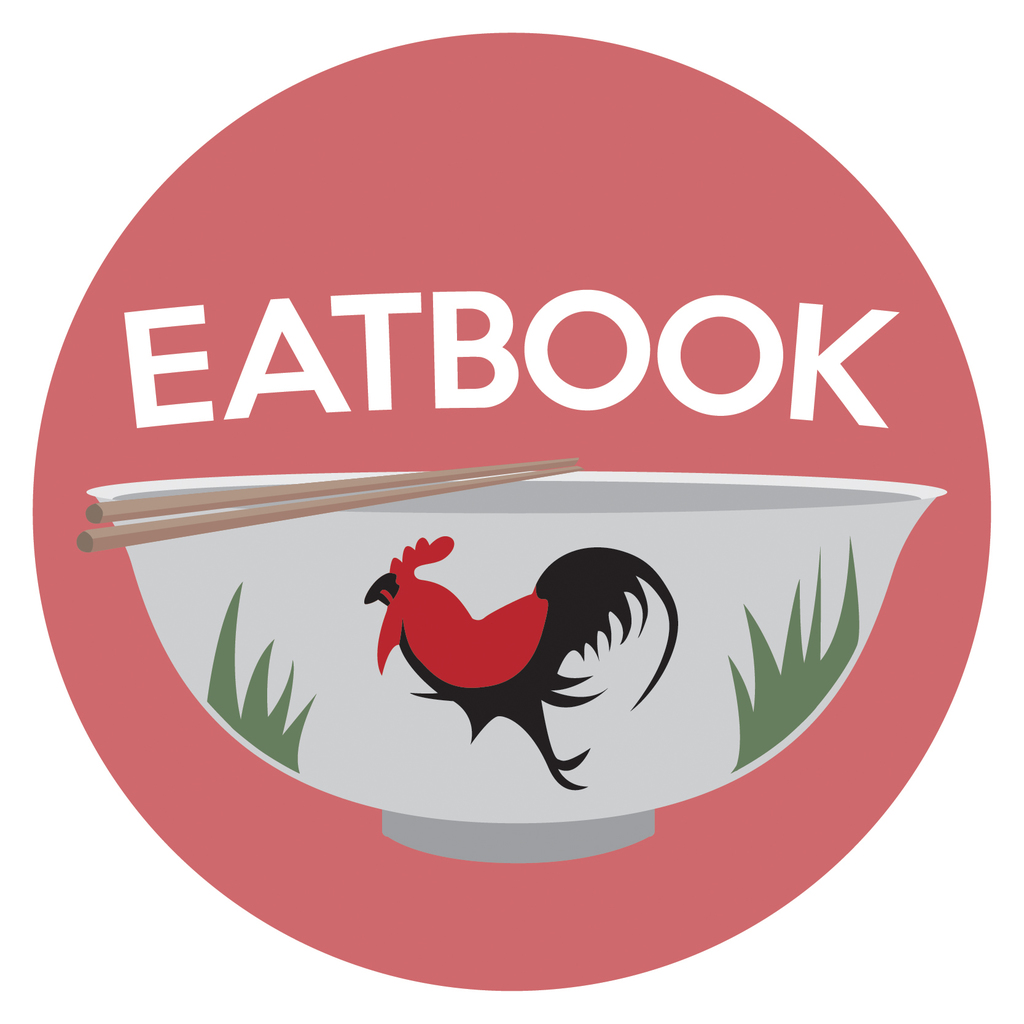 Drop us your email so you won't miss the latest news.