Delicious Green Chilli Chicken Rice in Aljunied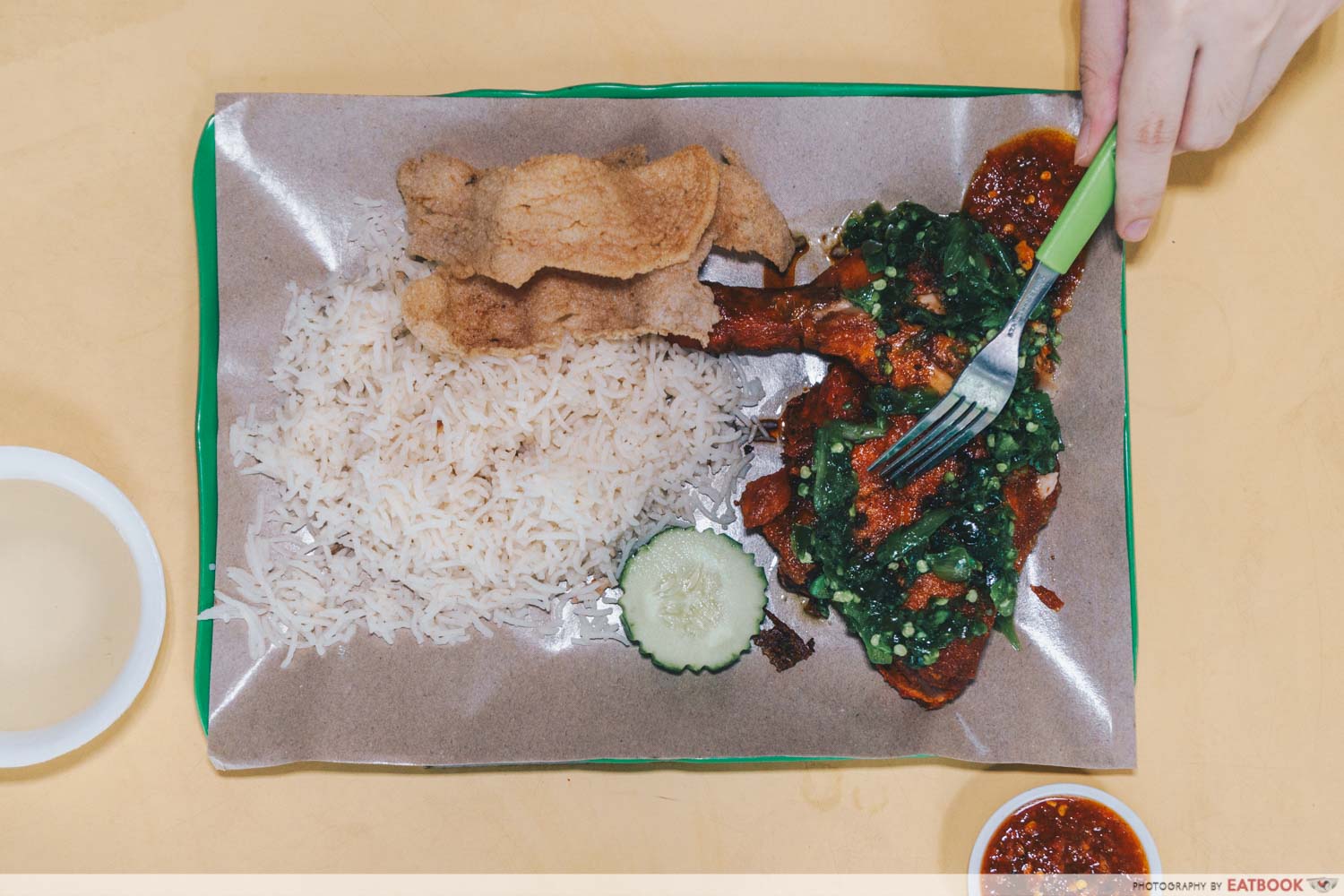 I was intrigued when Green Chilli Chicken Rice first popped onto my radar. I've seen all sorts of chicken rice, ranging from the classics to modernised chicken rice creations, but I've never heard of green chilli chicken rice. 
10 Best Chicken Rice In Singapore Ranked, Including Tian Tian And Boon Tong Kee
This humble stall in Aljunied takes on a simple yet unique approach of including green chilli sauce into their rendition of chicken rice─nothing too fanciful. In fact, they only have one item on the menu: Green Chilli Chicken Rice. Despite the simplicity of its name, a quick Google search will show you tons of positive feedback and comments about the ridiculous length of the queue. We decided to try it for ourselves to see if this green chilli chicken rice is worth the hype and the long queue.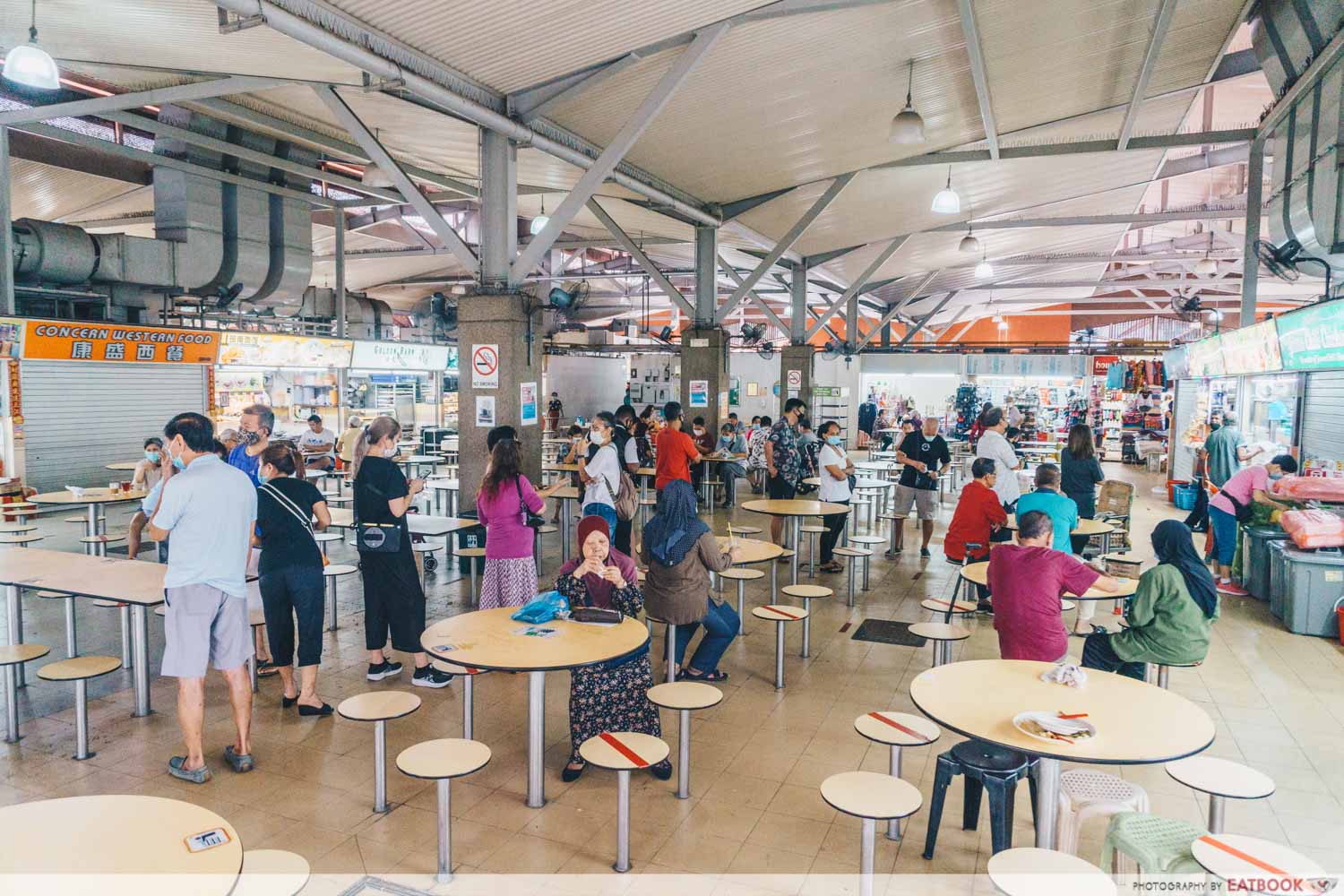 We arrived at about 10am on a Thursday as we wanted to get ahead of the queue. This was 30 minutes before the stall opened, and we noticed that there was already a handful of people sitting at the tables near the stall, instead of an actual line. With the pair of owners so focused on setting everything up, I remember wondering how they would know which of their customers were actually first. However, my question was answered when one of the loyal customers started numbering us and arranging the queue himself. We found ourselves to be seventh in line. 
As if there weren't enough signs to tell us how good this chicken rice was going to be, there was even a notice plastered on the front of the stall, stating that each person can only purchase a maximum of five plates. Interestingly, quite a number of customers did max out their quota of five packets. 
Food at Green Chilli Chicken Rice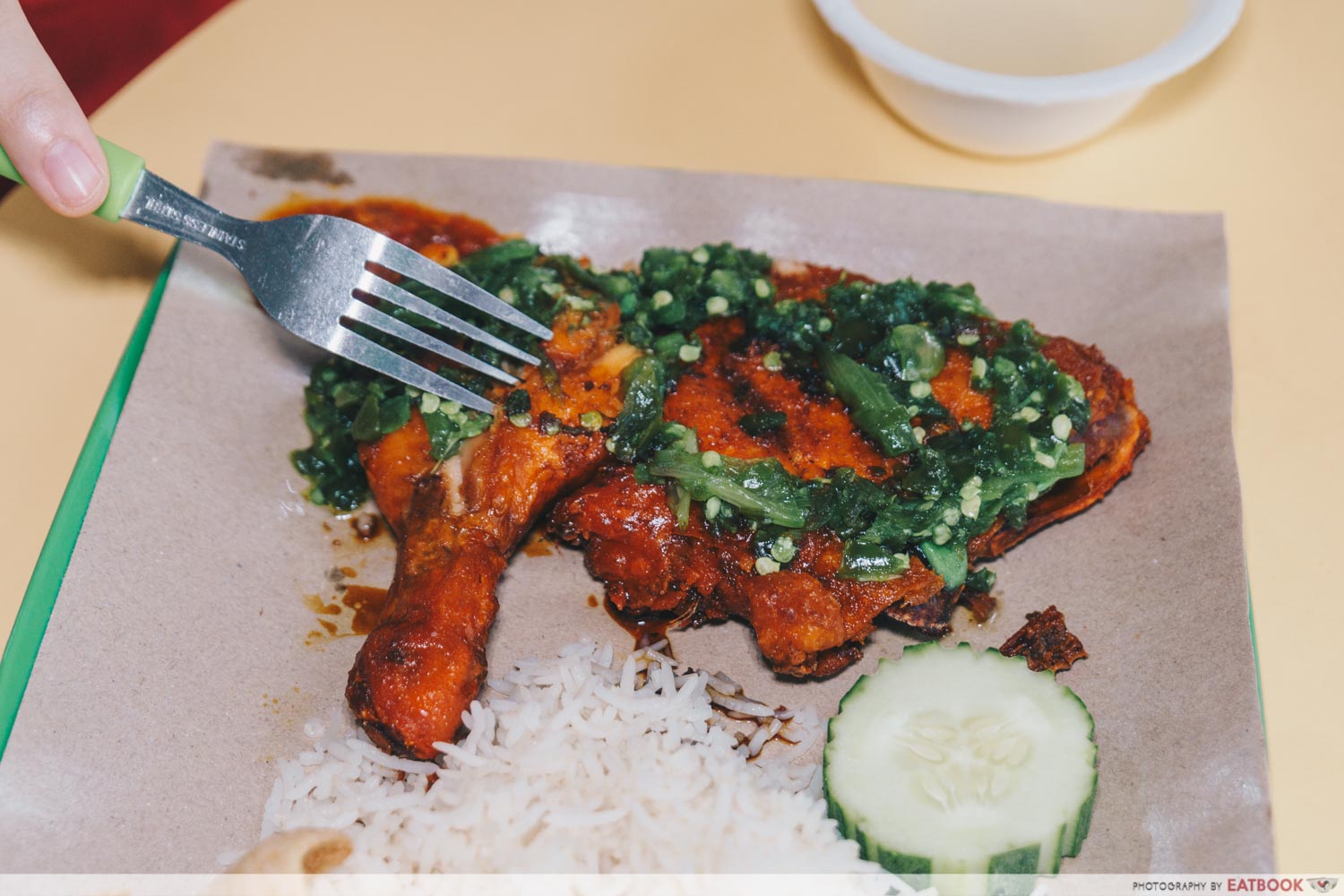 Similar to a plate of nasi ayam goreng kampung (Malay-style fried chicken rice), the Green Chilli Chicken Rice ($4.80) includes a palm-sized fried chicken leg, doused in their signature green chilli sauce and sweet sauce. It is accompanied with basmati rice, keropok and sambal chilli.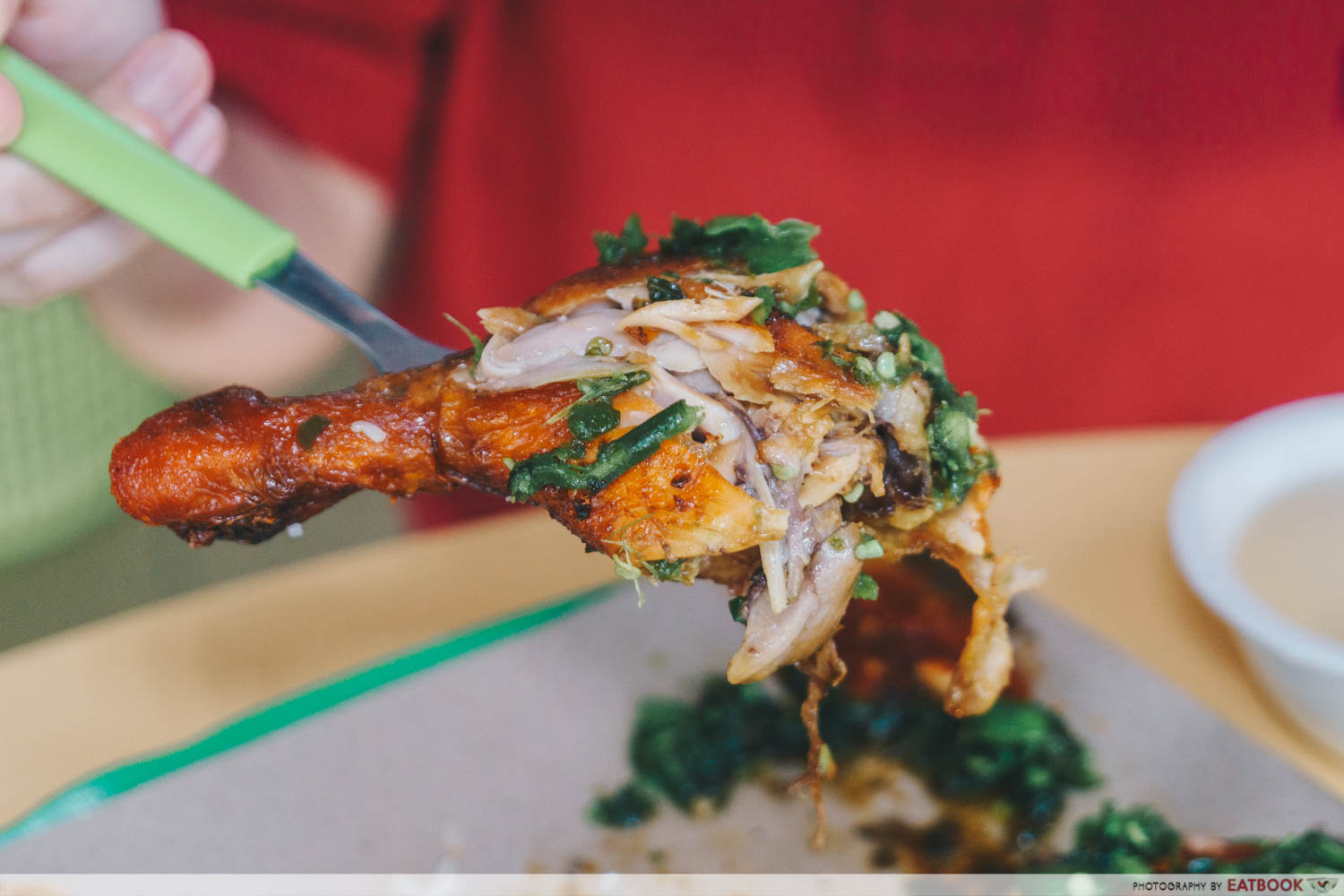 The marinated chicken leg is first simmered in a special gravy before it's deep-fried, giving it a light and crispy skin. The meat was fall-off-the-bone tender, to the point where I couldn't hold it up with a fork without the meat tearing apart. It was incredibly well-seasoned and juicy. The chicken was good on its own, but pairing it with the green chilli took it to the next level.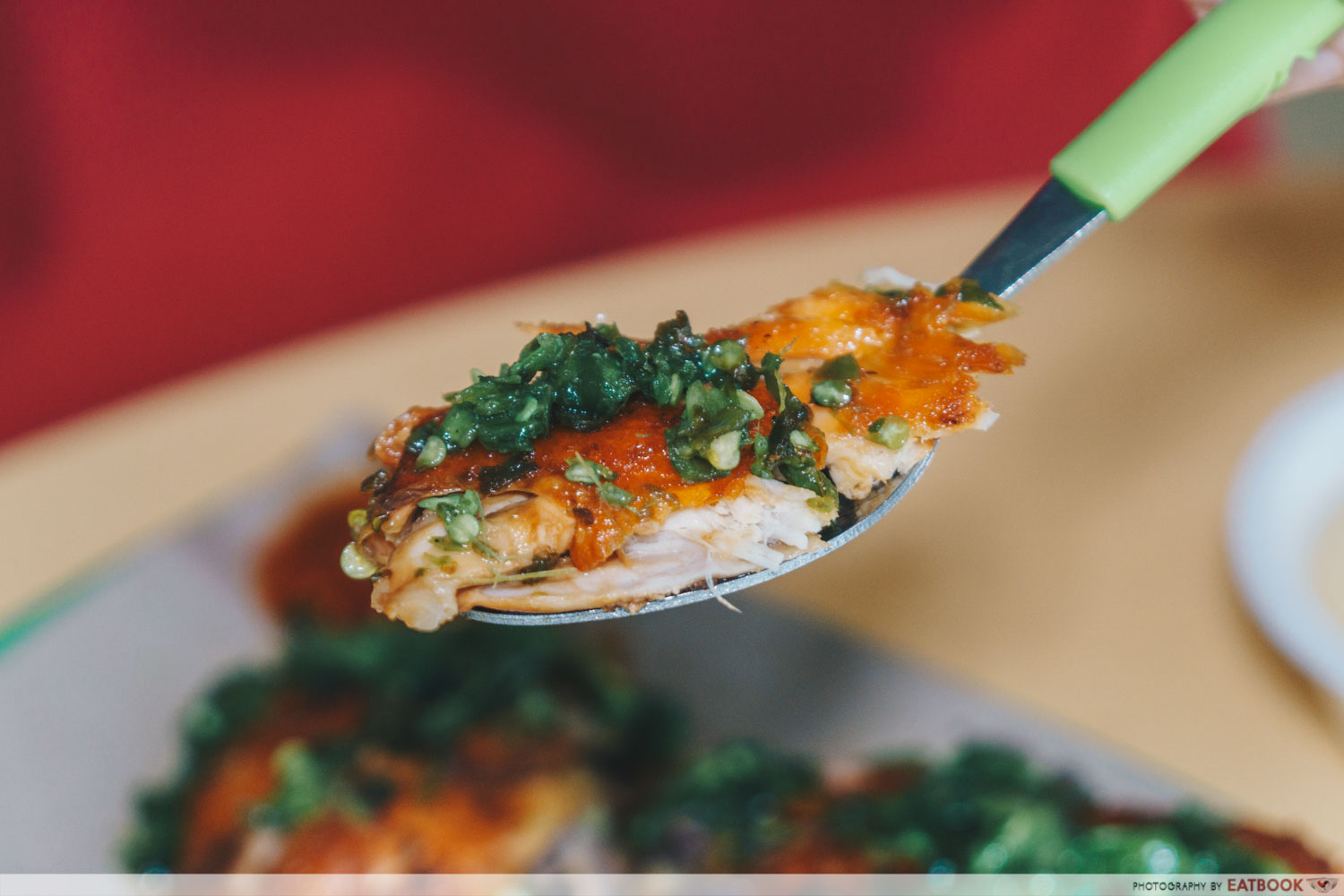 I was impressed with the green chilli dressing. In terms of its consistency, it was almost like a relish, with bits of onions and green chilli in it. There was a predominant flavour of capsicum and it was perfectly seasoned, with hints of sweetness and tanginess. It was truly a great complement to the chicken.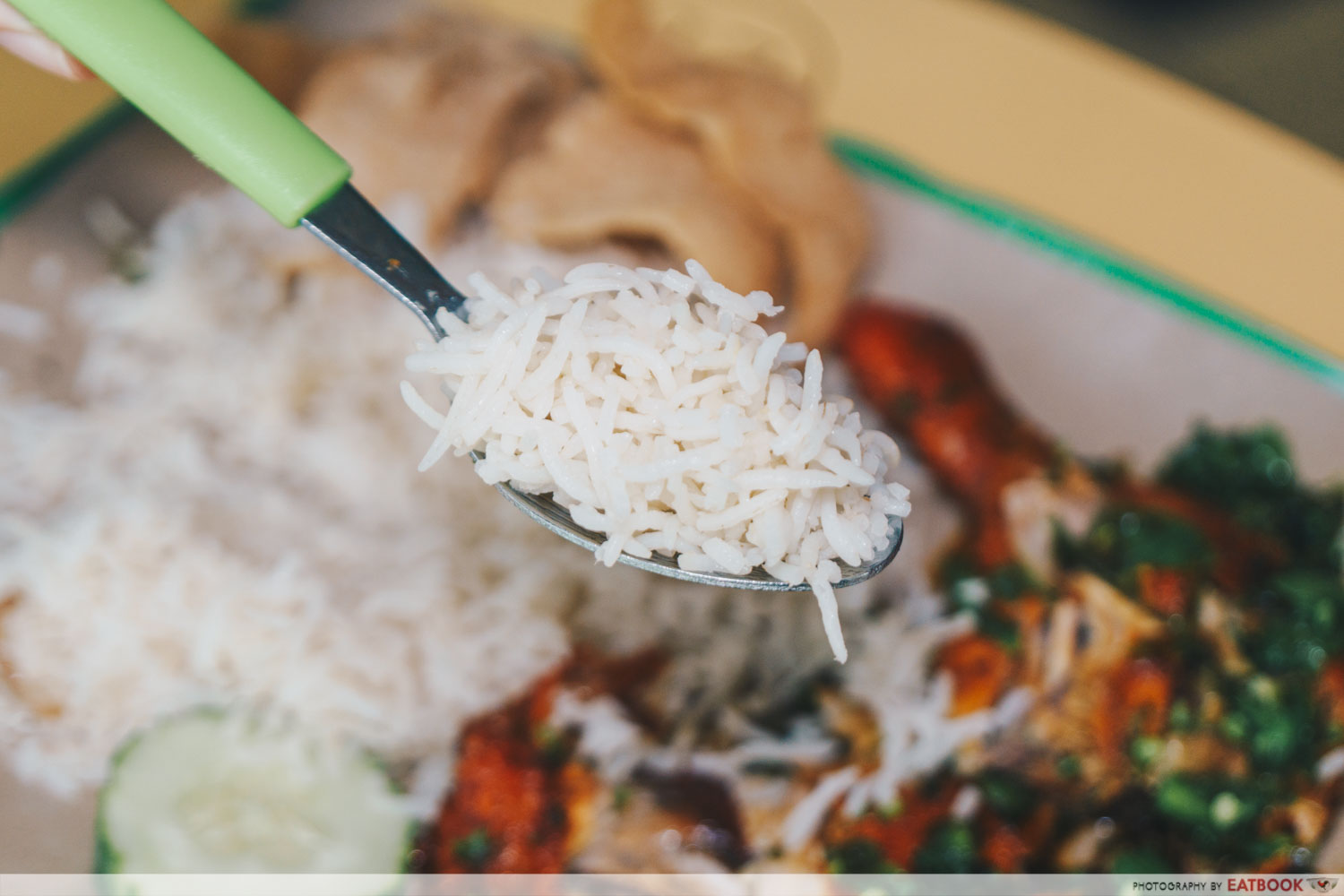 They also nailed the texture and flavour of their basmati rice. It wasn't greasy at all. The coconut-infused grains were fragrant, light and fluffy, with a good bite to it.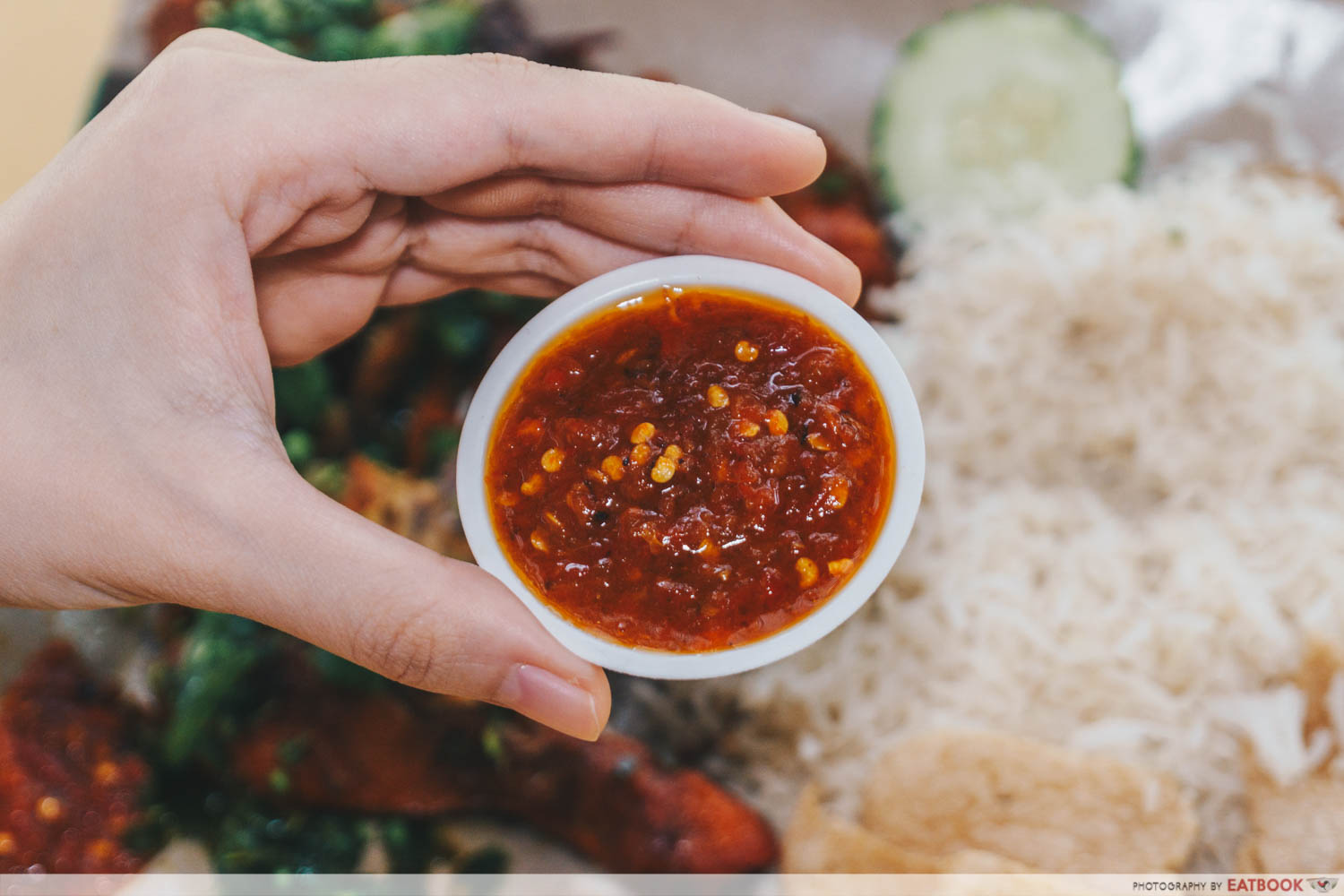 Most house-made sambal sauces are a hit-or-miss. The sambal here was on point, almost addictive, and packed a punch. It also had a good depth of flavour from all the aromatics and spices that go into making this chilli paste.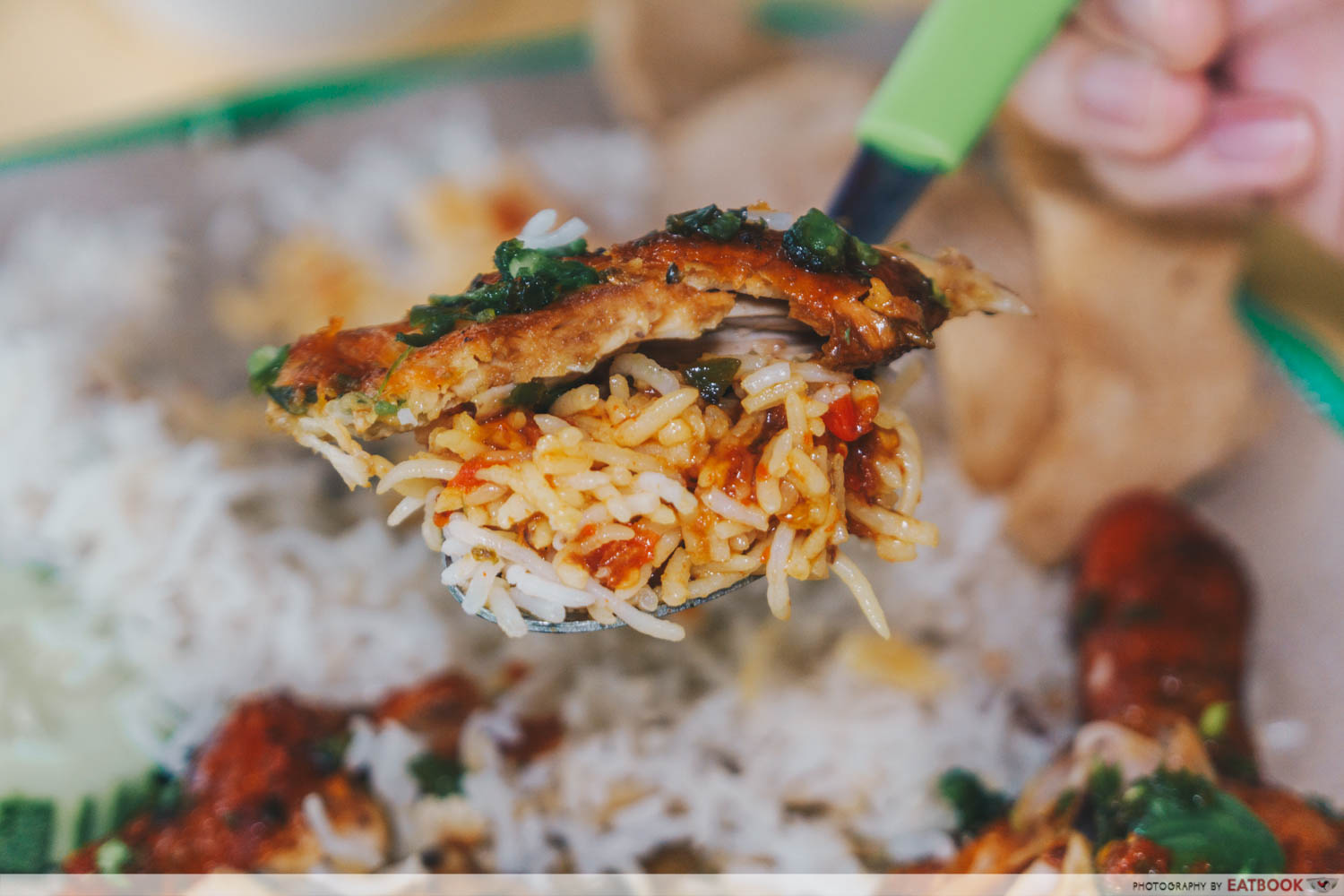 The sambal chilli is best enjoyed with the basmati rice, so be sure to mix it in.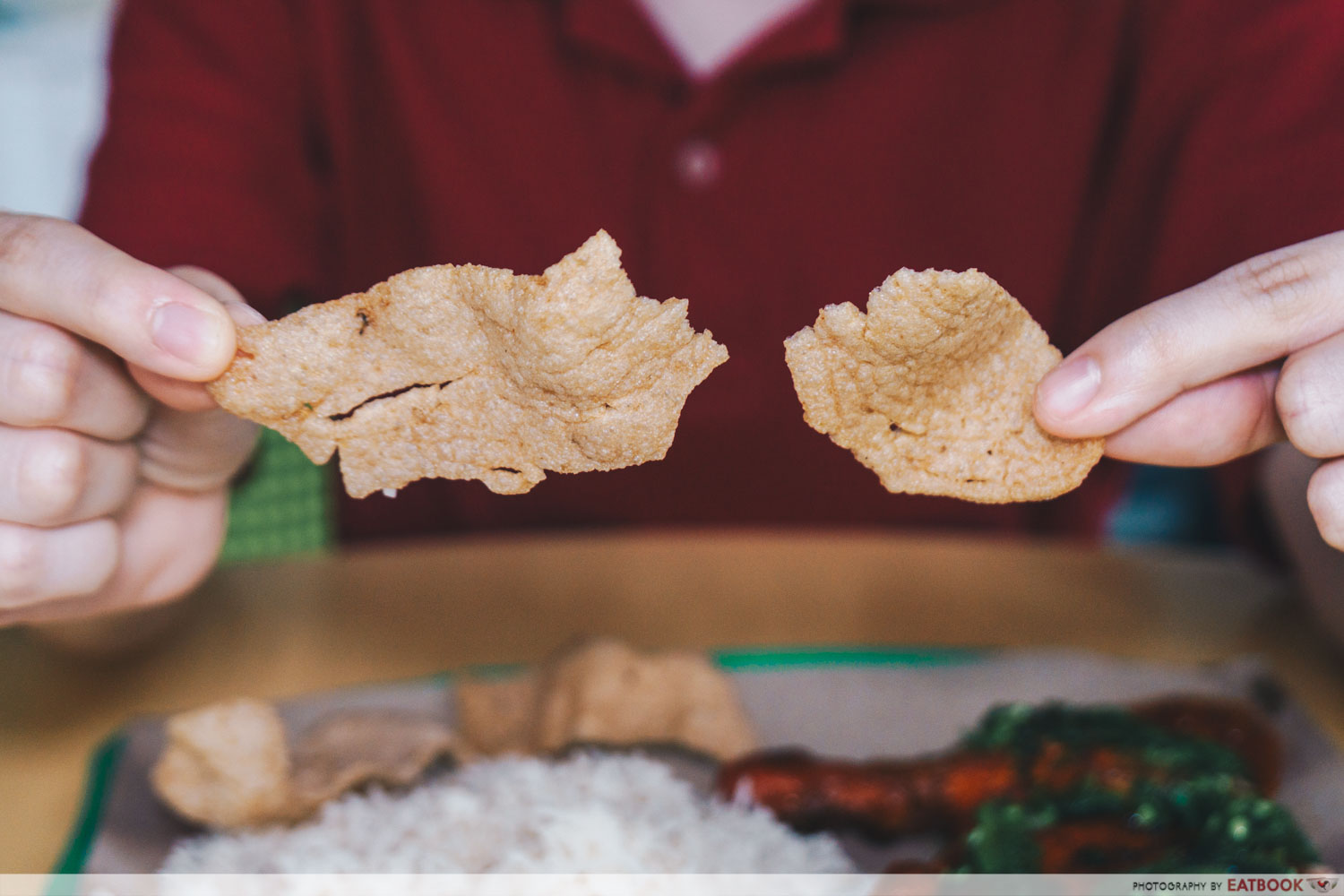 As with all keropok, you can expect it to be light, crispy and savoury. Do note that the keropok will not be included if you're planning to takeaway your chicken rice.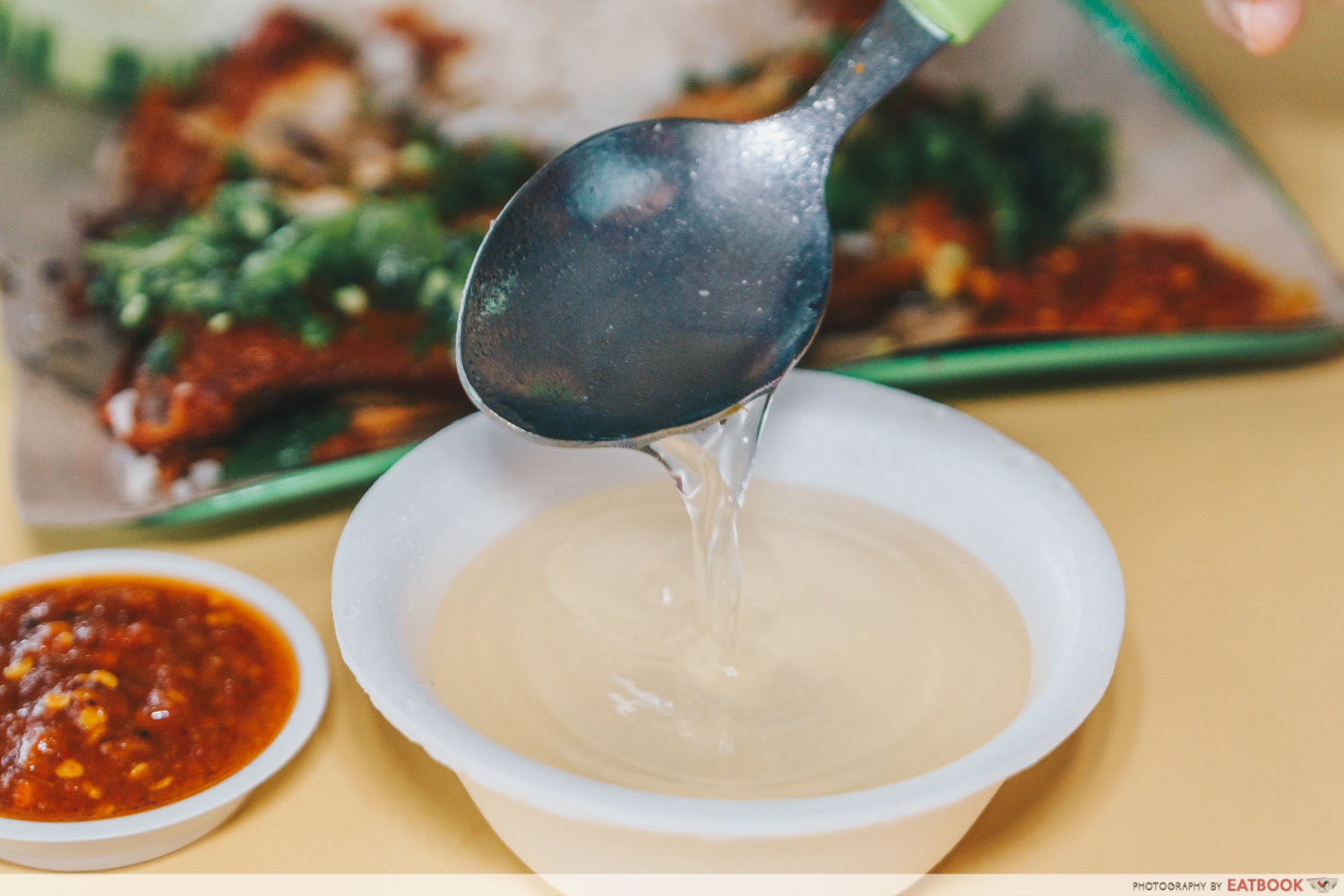 If you're eating there, help yourself to a bowl of ginger chicken soup at the counter. This clear broth had a strong ginger taste, which was slightly too overpowering for me. If you can't take the heat from the sambal sauce, the soup does the job of taking away the spiciness. 
Ambience at Green Chilli Chicken Rice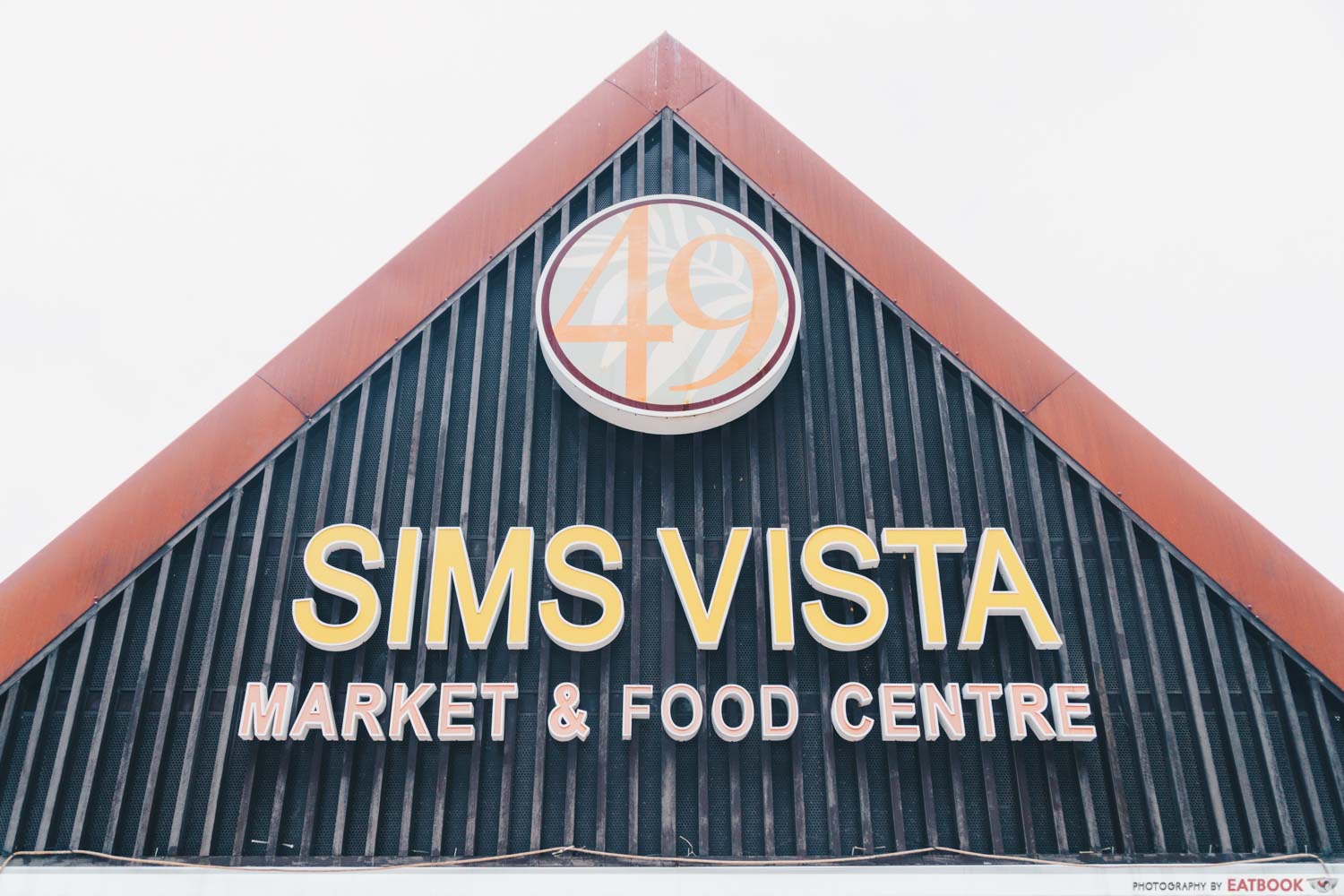 You should be able to get to Sims Vista Market & Food Centre with just a mere six minute- walk from Aljunied MRT Station. With sufficient vacant tables around, finding seats shouldn't be a problem. However, if you want to beat the queue, I suggest you come way before the stall opens. Otherwise, expect to wait more than an hour. 
The verdict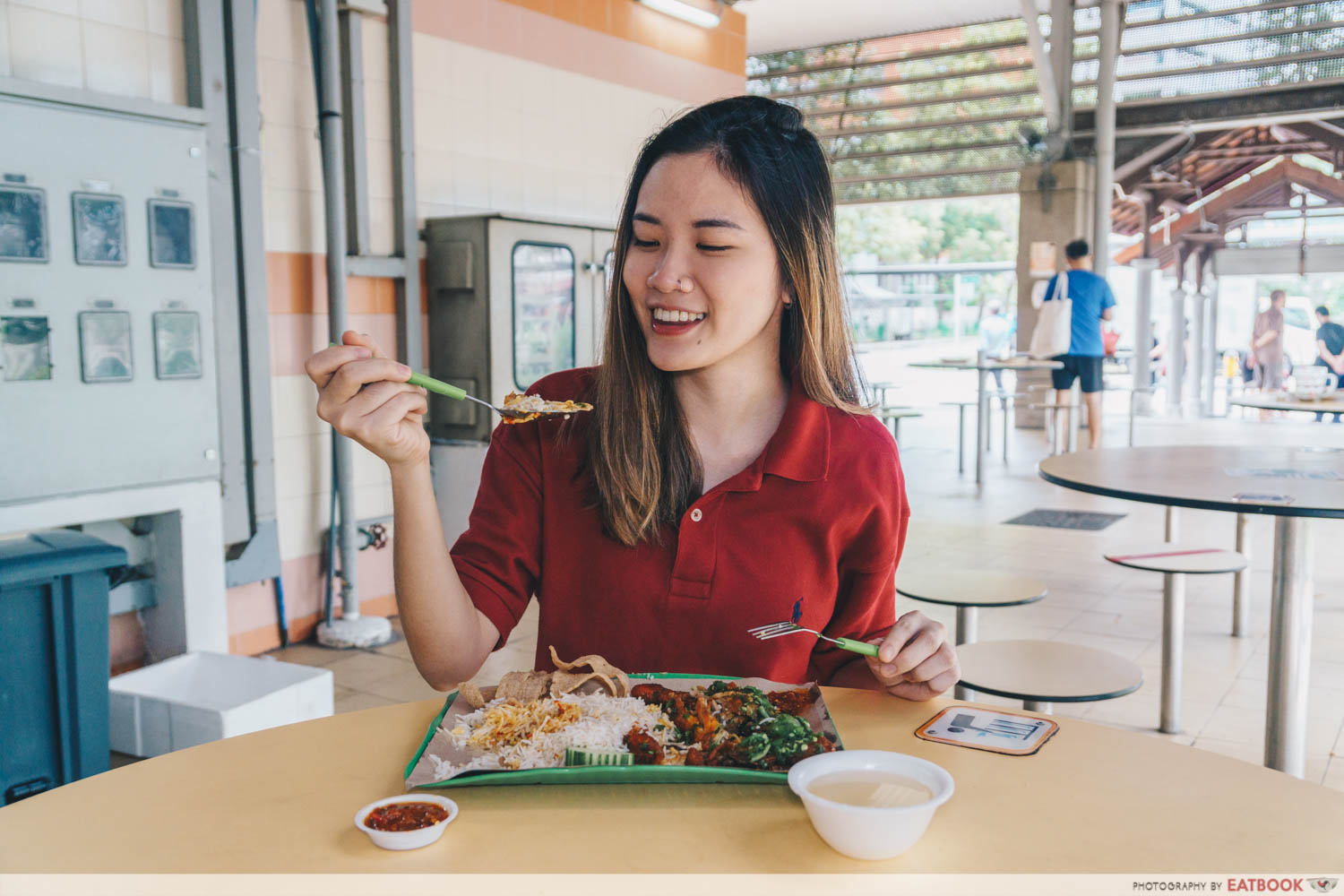 I can't help but tip my hat to their green chilli chicken rice. Besides the soup, every aspect of the dish was well-executed, especially the incredibly tender chicken and the fluffy basmati rice. Both the green chilli and sambal sauces were distinct in terms of flavour, but they were delicious in their own ways. They certainly lived up to the hype. 
Nine Spices Review: New 24-Hour Supper Spot For Nasi Rempah, Prata And More At Choa Chu Kang
Check out our review on Nine Spices, a new 24-hour supper spot you should try, especially if you're craving for nasi rempah or prata. Otherwise, read about Rahim Muslim Food and their sedap mee rebus.
Rahim Muslim Food Review: Famous Mee Rebus At Ang Mo Kio With Over 60 Years Of History
Address: 49 Sims Place, #01-09, Sims Vista Market & Food Centre, Singapore 380049
Opening hours: Sat-Thu 10:30am to 1:30pm
Green Chilli Chicken Rice is a halal-certified eatery.
Photos taken by Muhammad Hafiq.
This is an independent review by Eatbook.
Green Chilli Chicken Rice Review: Incredibly Tender Chicken With The Tastiest Green Chilli For $4.80
Summary
Pros
– Extremely tender and flavourful chicken leg
– Fluffy and light basmati rice
– Delicious green chilli sauce
– Addictive sambal chilli 
Cons
– Spices were a bit too overwhelming in the soup
– Long queue 
Recommended Dishes: Green Chilli Chicken Rice ($4.80)
Opening hours: Sat-Thu 10:30am to 1:30pm
Address: 49 Sims Place, #01-09, Sims Vista Market & Food Centre, Singapore 380049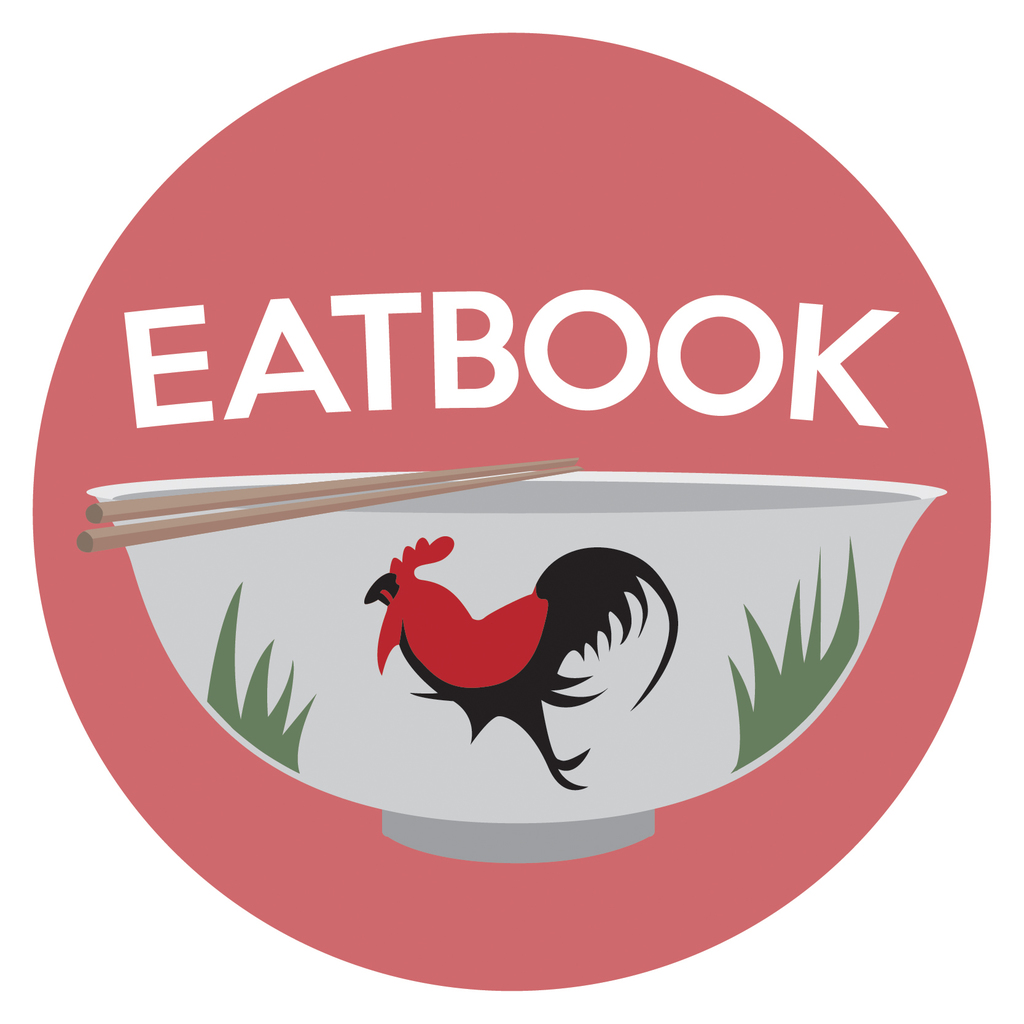 Drop us your email so you won't miss the latest news.