Hao Lai Wu offers the best of both worlds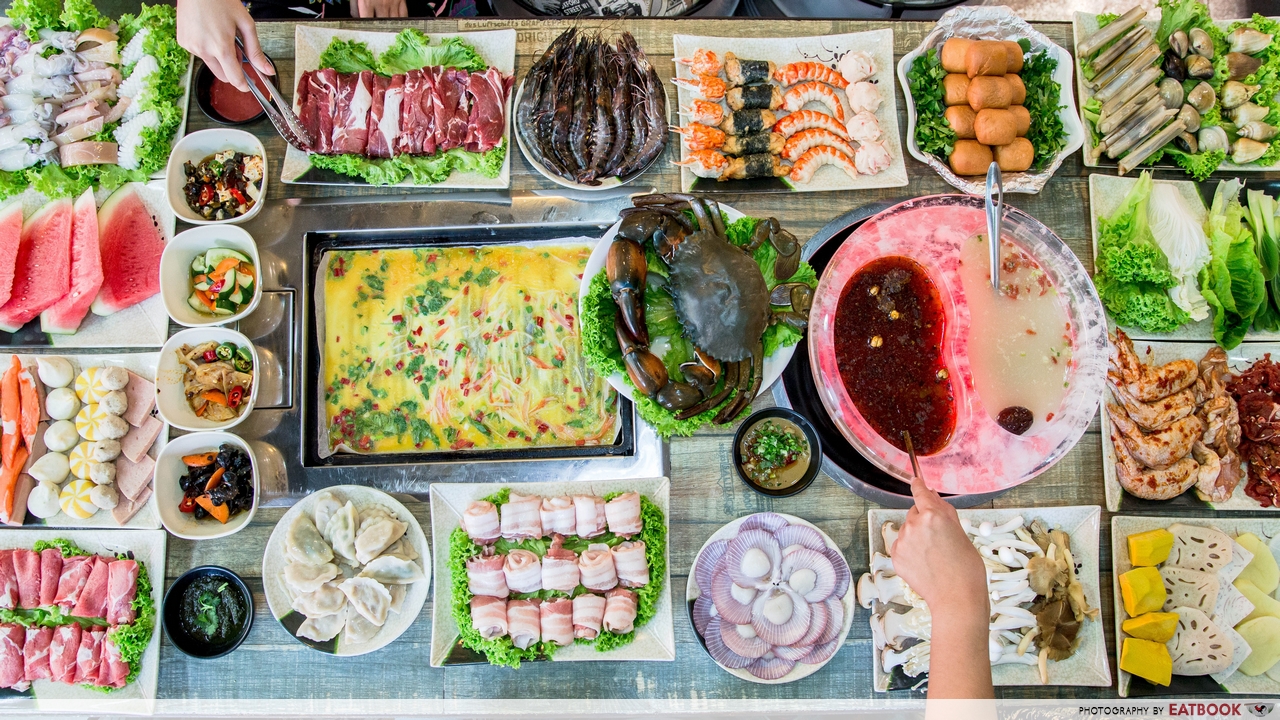 When it comes to dining out, my family takes an eternity to settle on just one place to eat at. My mum loves her soups, my dad, "Sui bian la (anything)". My sisters have a billion requests, and I'm always on the hunt for unique food places that everyone shakes their heads to. A decision will eventually be made amidst whines, groans, and compromise, but everything gets better once our bellies are filled with food.
So my first thought upon entering Hao Lai Wu was that I had found just the place my family could settle on minus the long faces. With a BBQ grill and a steamboat, my mum could gorge on her soups and my sisters could grill the life out of everything they fancied in the buffet line. Plus, they've got free-flow mantou, dumplings, and Sichuan dishes you can fill yourself with while waiting for your food to cook.
Steamboat at Hao Lai Wu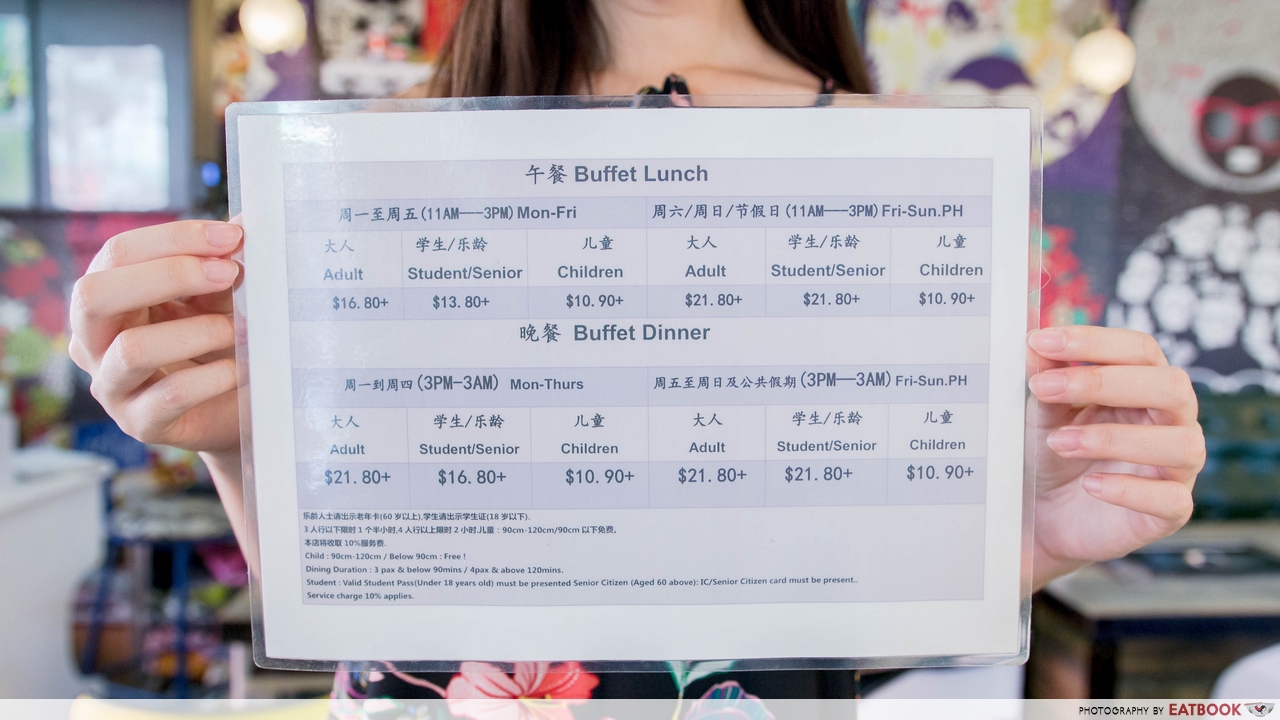 Hao Lai Wu serves buffet lunch (11am to 3pm) and dinner (3pm to 3am), and the price for the former is $16.80+ on a weekday. If you were to come for a weekend lunch, dinner, or weekday dinner, it would cost you $21.80+. At lunchtime, there generally isn't a time limit unless they're crowded. If you're coming for dinner, a group of three is allowed 90 minutes, and a group of four, 120 minutes. Reservations are needed for dinner service.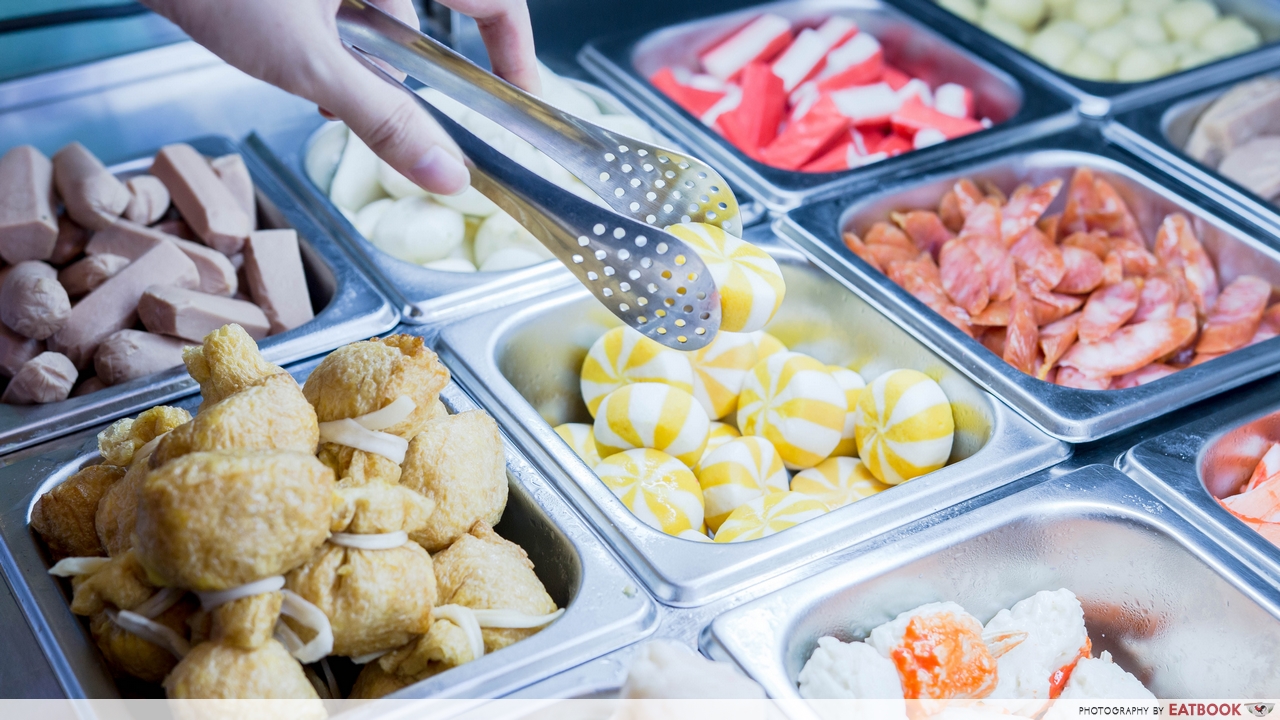 The buffet line here resembles a supermarket. You can find the usual processed food you'd pop into your steamboat, such as crab sticks and hot dogs, as well as vegetables, seafood – crab included – and a variety of marinated and plain meats.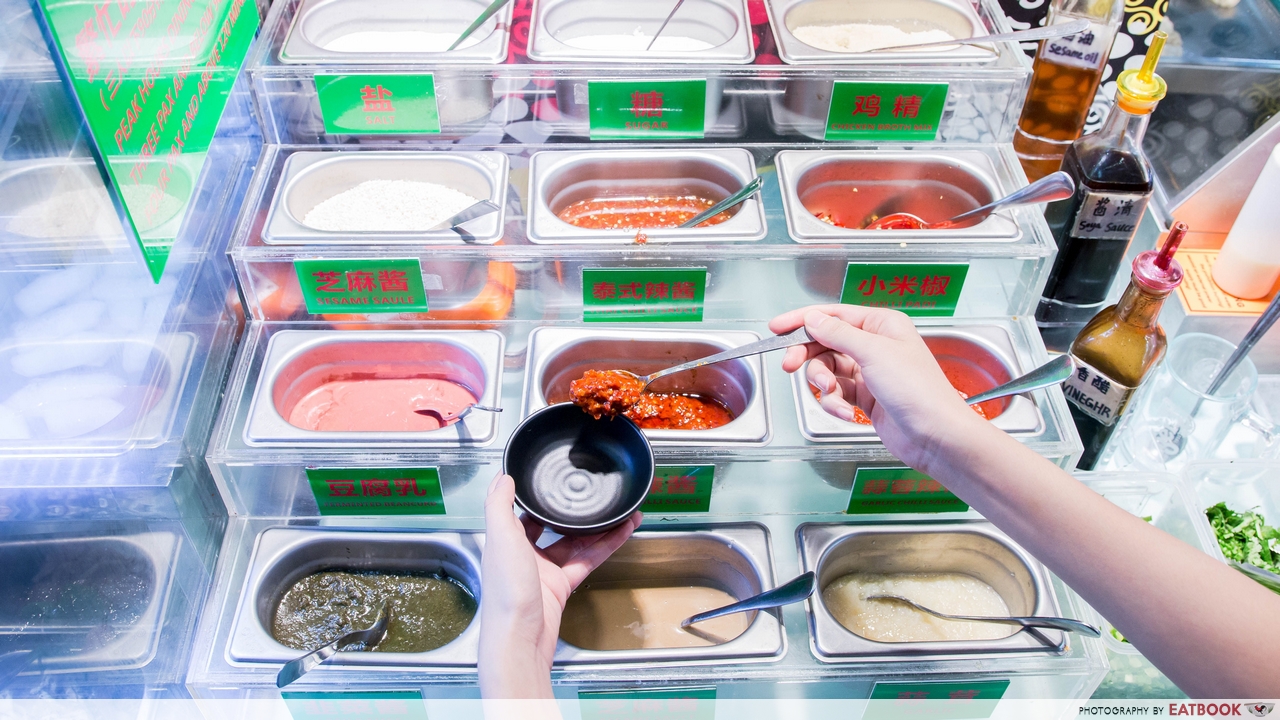 Before you dig in, get spoiled for choice at their DIY sauce-mixing station. I made my favourite combination: sesame sauce, chilli, minced garlic, a dash of sesame oil and a heap of spring onions. But I couldn't resist taking some of their leek sauce and fermented bean curd sauce, as they weren't sauces I usually see at other steamboat places.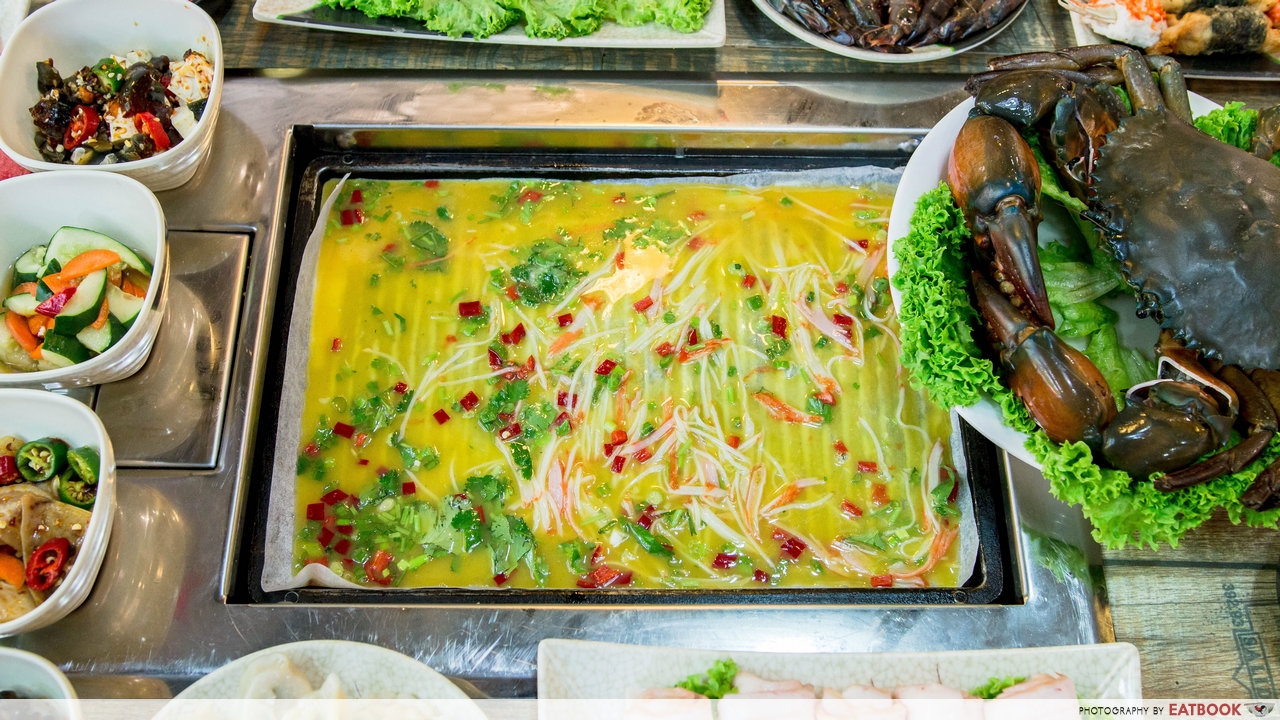 We started the meal with a special egg roll that is available upon request. The staff mixed eggs, chives, chillies and crab stick before pouring it onto the smokeless grill lined with a piece of parchment paper. A smokeless grill means you won't leave smelling just like the BBQ, nor will you have a film of oil on your face.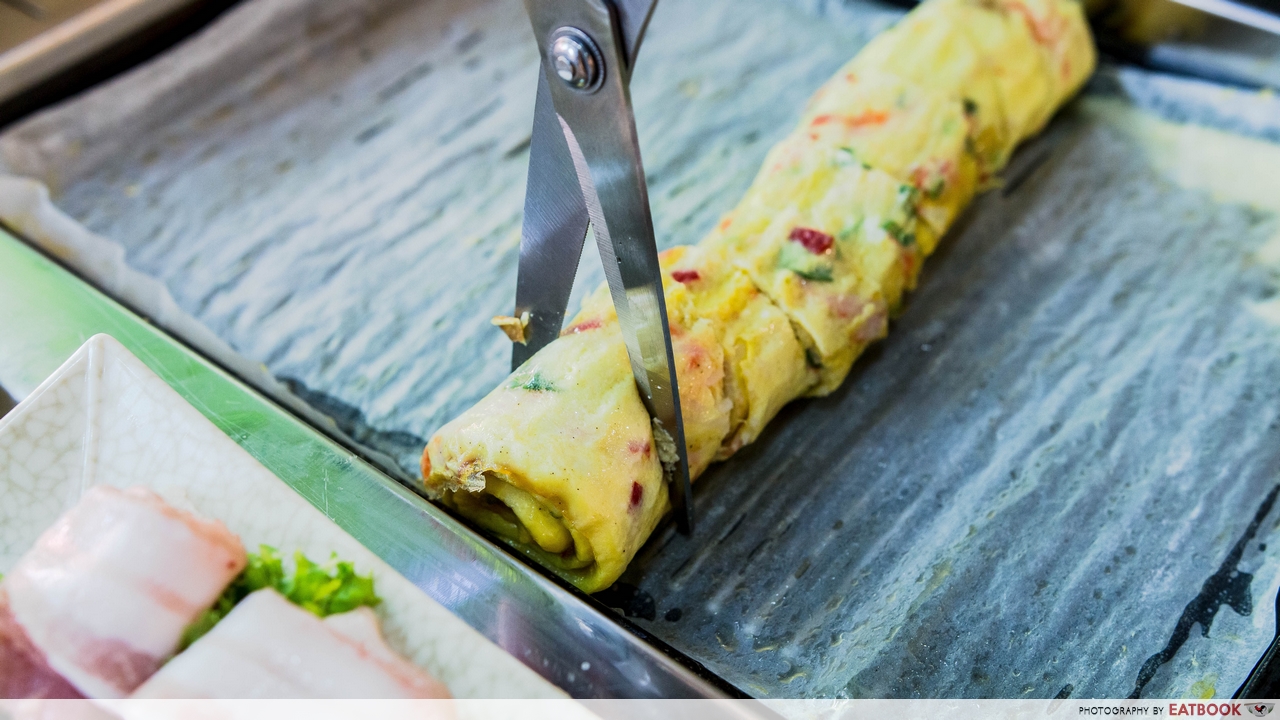 When it was just about done, the egg was rolled up using the parchment paper and snipped into tinier rolls. A bite into these and I was won over by the crisp ends and fluffy insides. There was a little sweetness from the shredded crab stick, a hint of spiciness from the chopped chillies, and the occasional crunch from the chives. You have to get this.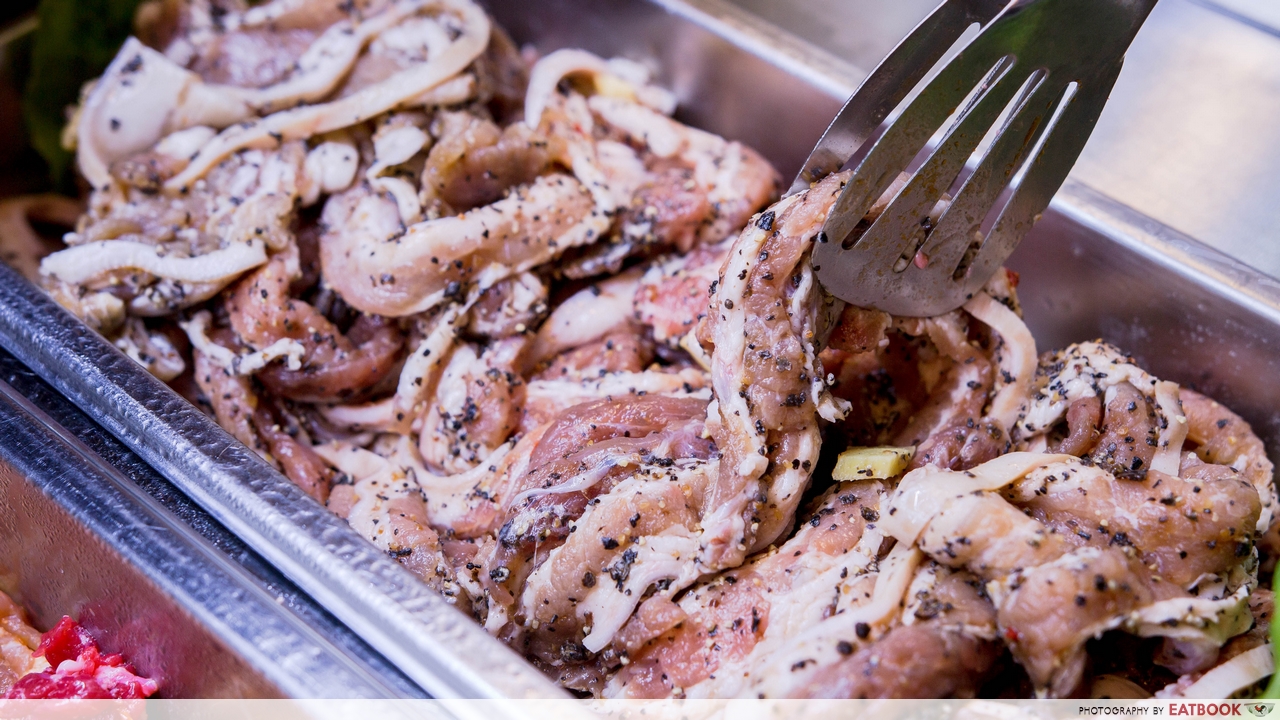 The staff recommended cooking the marinated meats on the grill, and some flavours they had were black pepper, char siew, and xiang la (hot and spicy) pork belly slices. Out of the three, we enjoyed the black pepper pork best as it was both savoury and peppery, and the fats imparted a creamy flavour.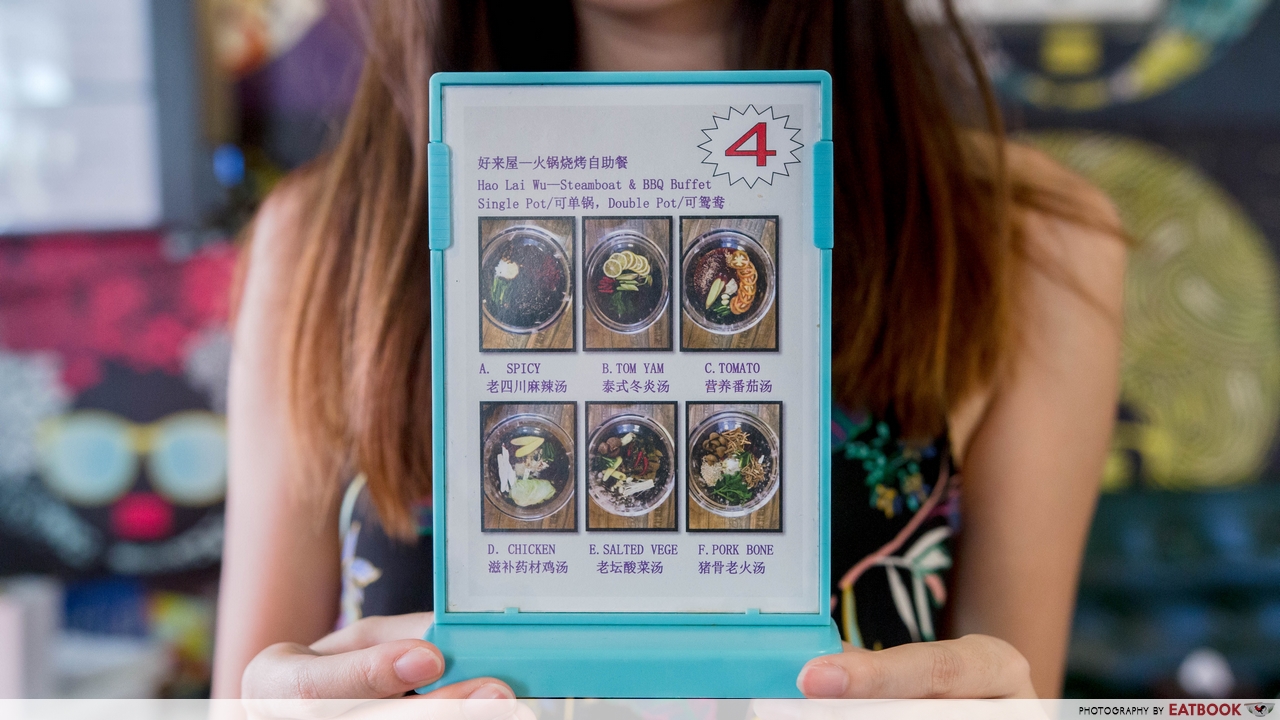 At this point, the soups were boiling and the aroma wafting from the pot made them a challenge to ignore. You get to choose between six soup bases: ma la, tom yum, tomato, chicken, salted vegetable and pork bone. We decided on their top two sellers, ma la and chicken.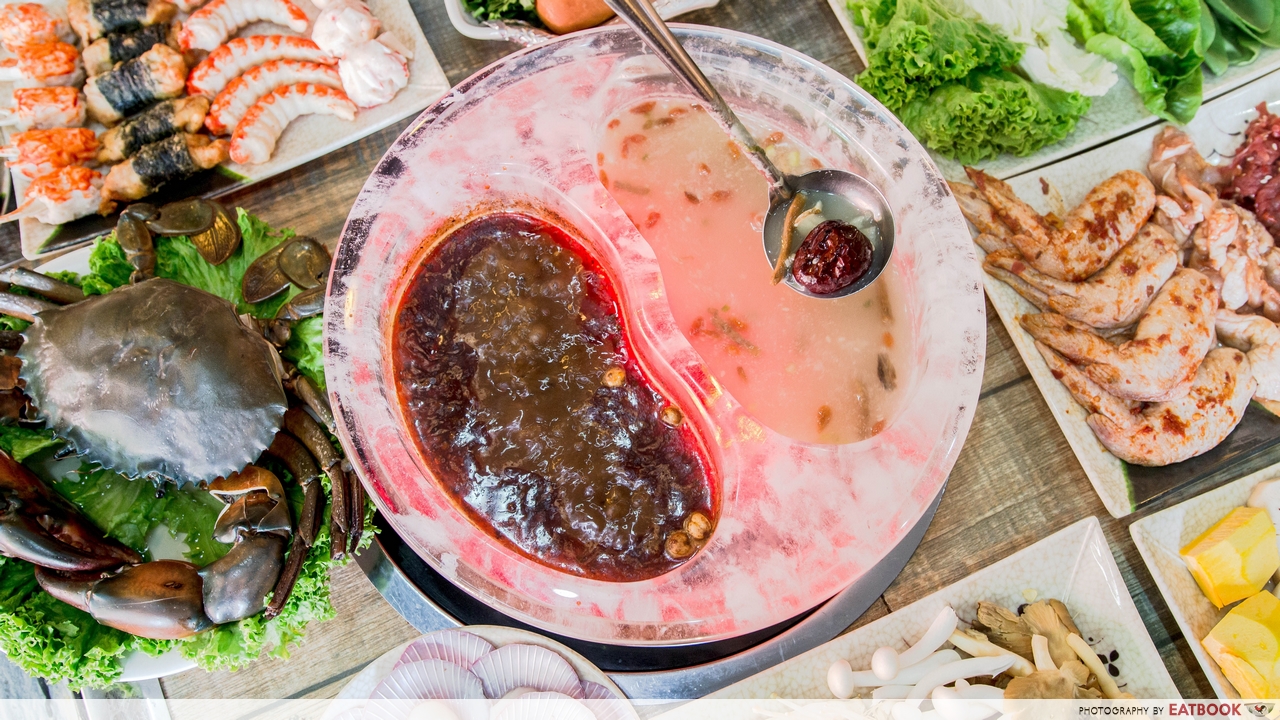 Made daily from scratch, the soup bases here are mixed with their respective ingredients only when an order has been placed. For example, the chilli that was added to our ma la soup base was fried beforehand with 20 different spices, allowing us to request for a specific level of spiciness.
Herbs such as goji berries are added into the chicken soup, and it's best to leave the soups till they come to a boil to allow the flavours to set in.
The steamboat comes in the form of a crystal pot that reduces the risk of you getting burned. To test it out, we placed our hands on the pot after it had been in use for two hours, and it was hot but not enough to scald. Families with young kids or a klutz like me would benefit from this.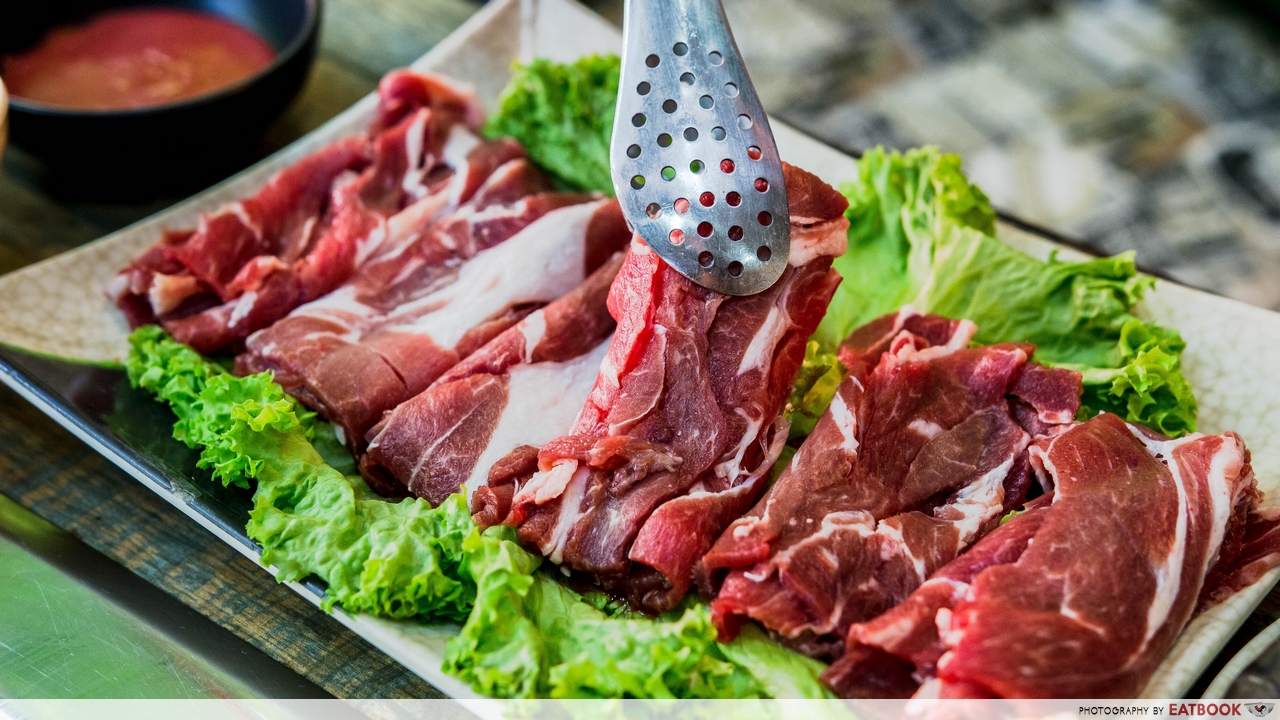 Non-marinated meats including mutton and beef slices were thrown into our broths, and we particularly enjoyed the beef in ma la. The soup imparted a savouriness that allowed us to have it right out of the pot, shabu-shabu style. There wasn't a need to dip them in the sauces provided. The mutton, while nothing to shout about, didn't have a strong stench that people usually steer clear from. Perhaps placing them in the soups helped.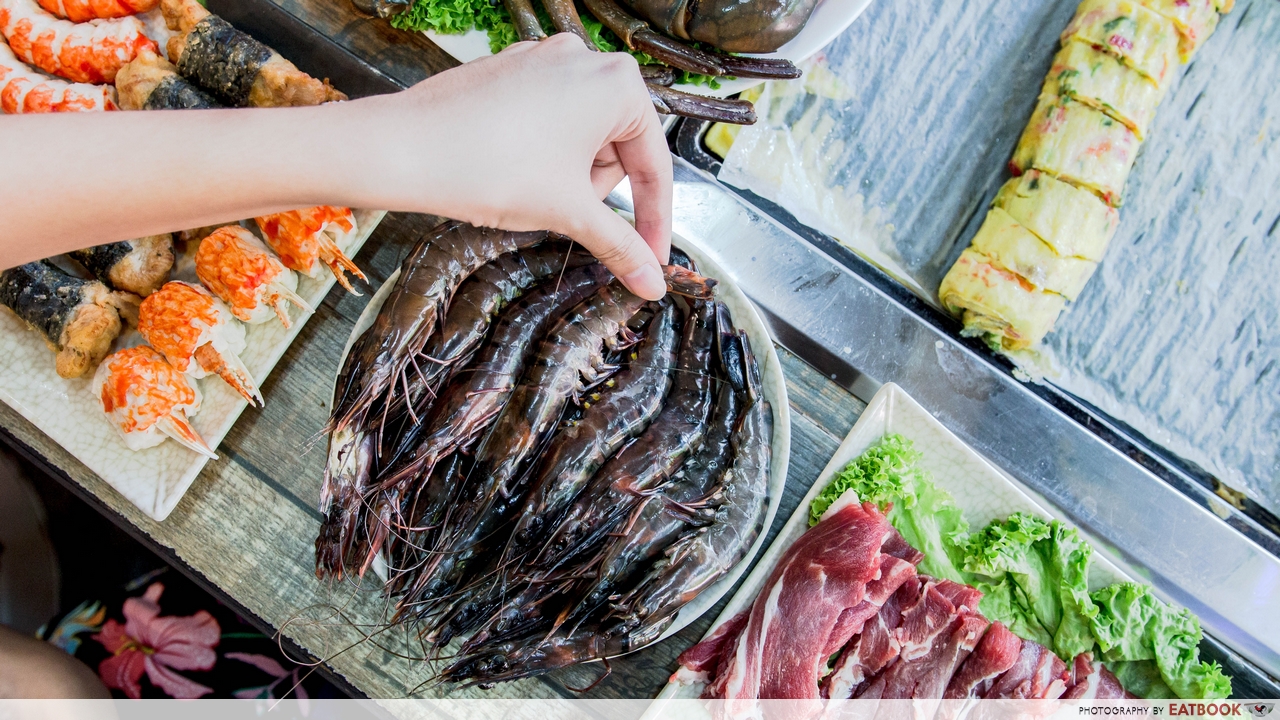 Although we were excited to dig into the tiger prawns, some were fresh and some had their flesh sticking to the shells. We liked them best dunked in the soup and then grilled for just a minute to create that BBQ smokiness.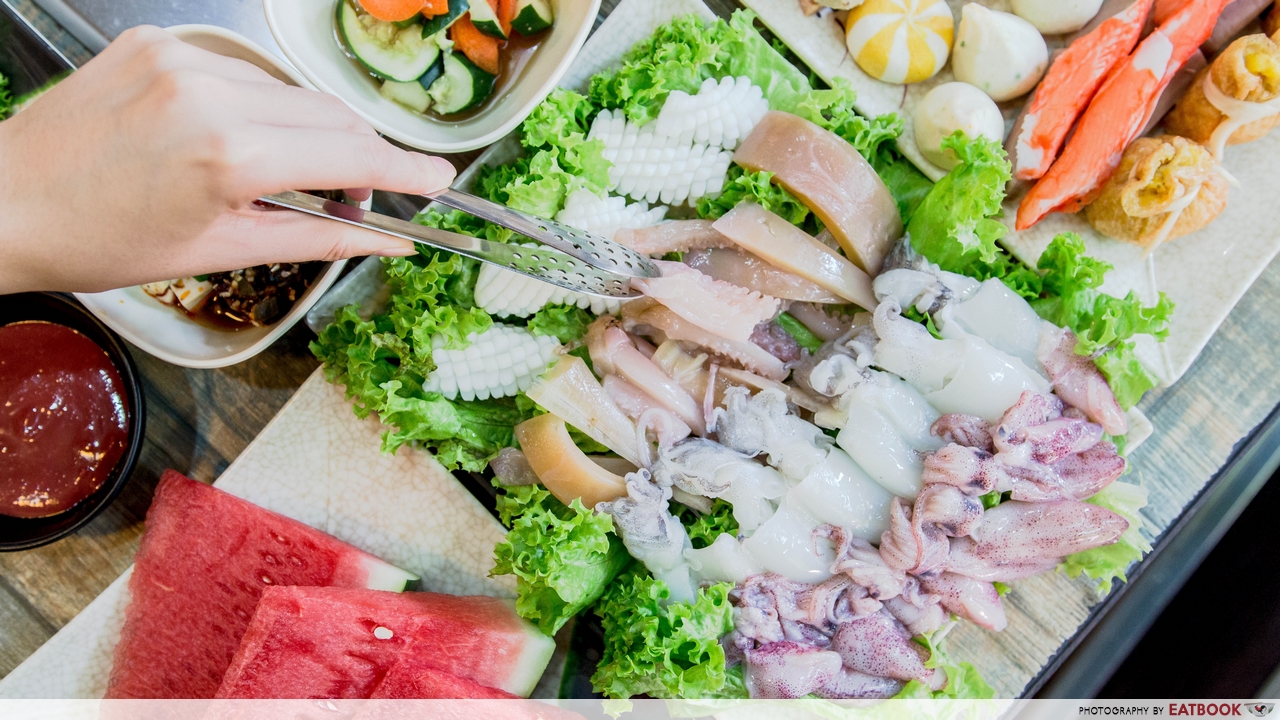 We made the mistake of cooking the raw squid and cuttlefish on the grill, since most of them turned out pretty bland. Still, the smoky taste that the squid took on whet our appetites, and we decided this would be a good time to put the sauces to the test.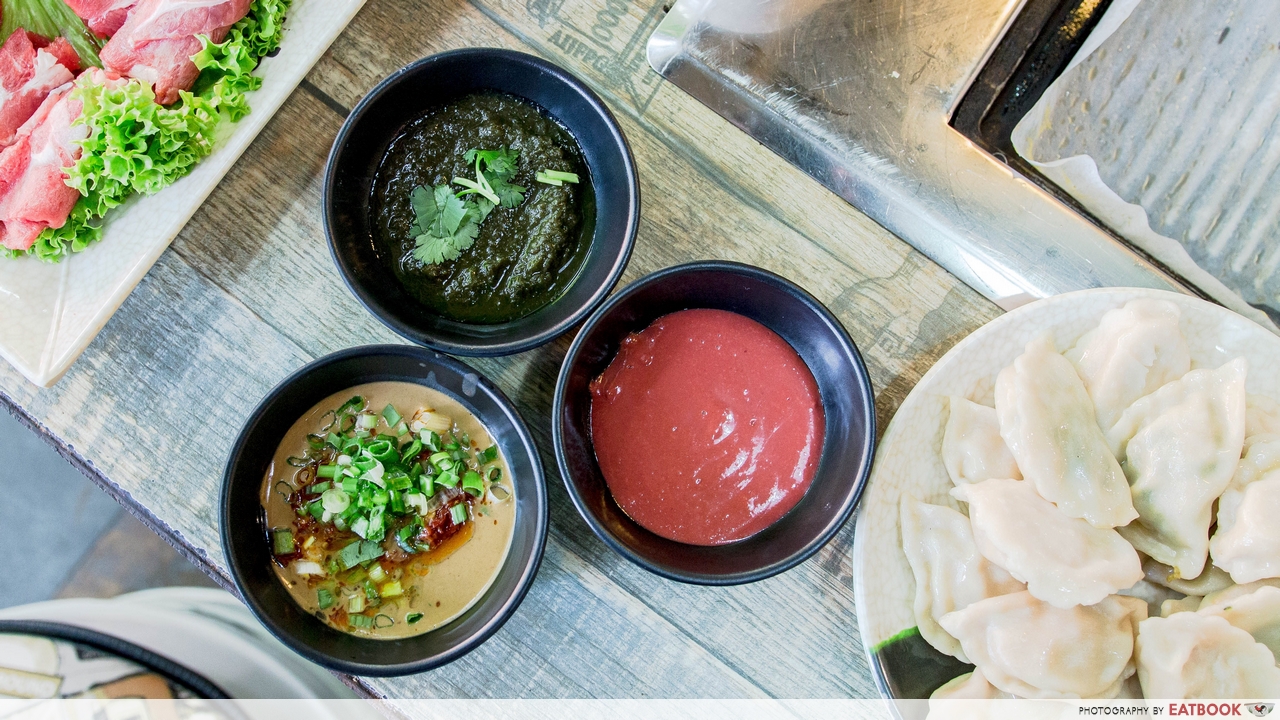 Dipping them into the leek sauce gave the seafood a slightly spicy and salty flavour, but there didn't seem to be anything special about it. The fermented bean curd sauce was a lot saltier than expected, and is definitely an acquired taste. We wouldn't recommend slathering on the sauces – they were generally really salty.
Cooked food at Hao Lao Wu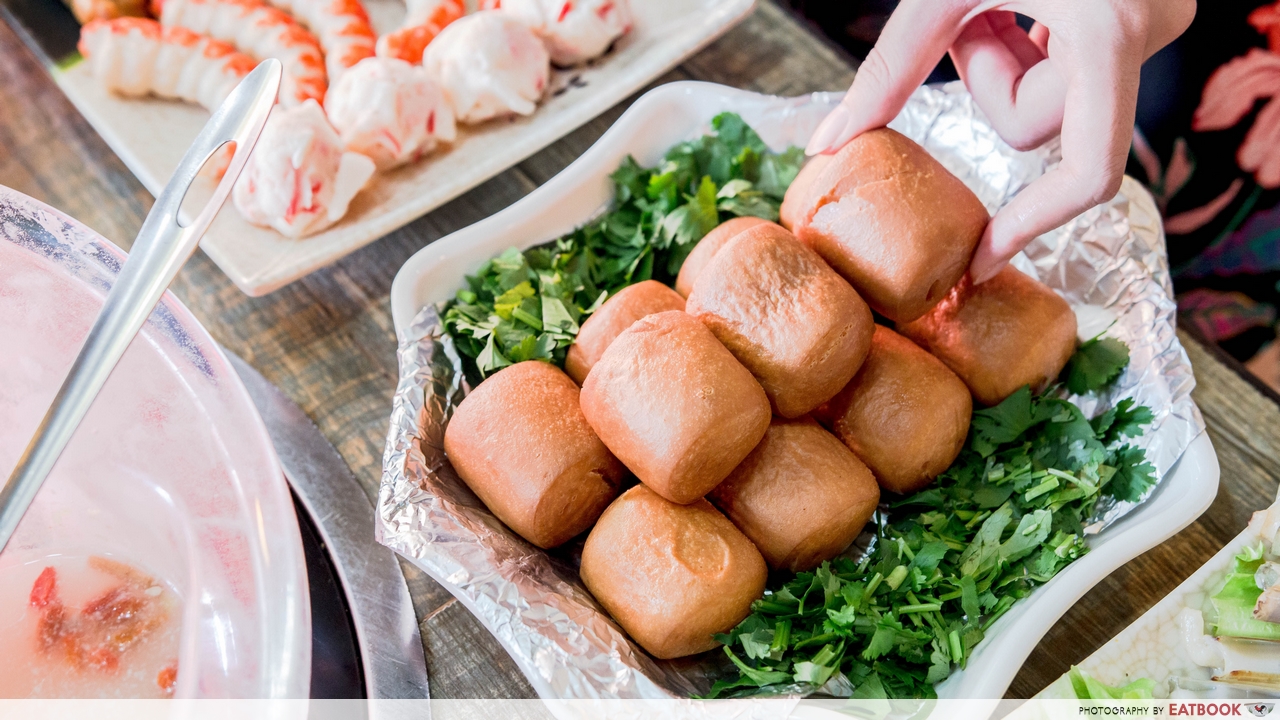 We stuffed ourselves with mantou while waiting for our food to cook. I was surprised by how well these were made – it was almost as if I was eating at a crab place. The exterior gave a fine crackle when I put pressure on it, and gave way to a pillowy inside. Sweet and savoury, we couldn't help ourselves from scarfing down more than three each.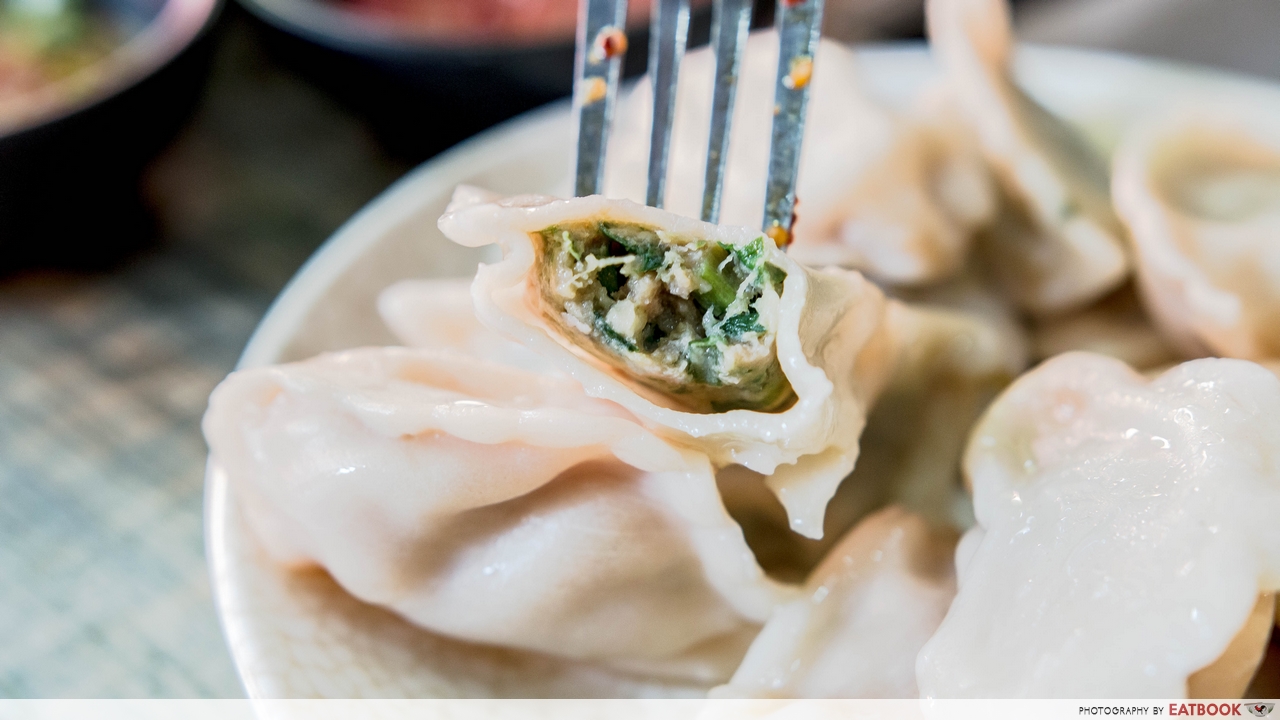 Dumplings were also offered on the side, and they were plump and juicy with a generous pork filling. We reheated some of them on the grill to give them a firmer case, but they're good either way. My only gripe was that they were a little greasy on the outside.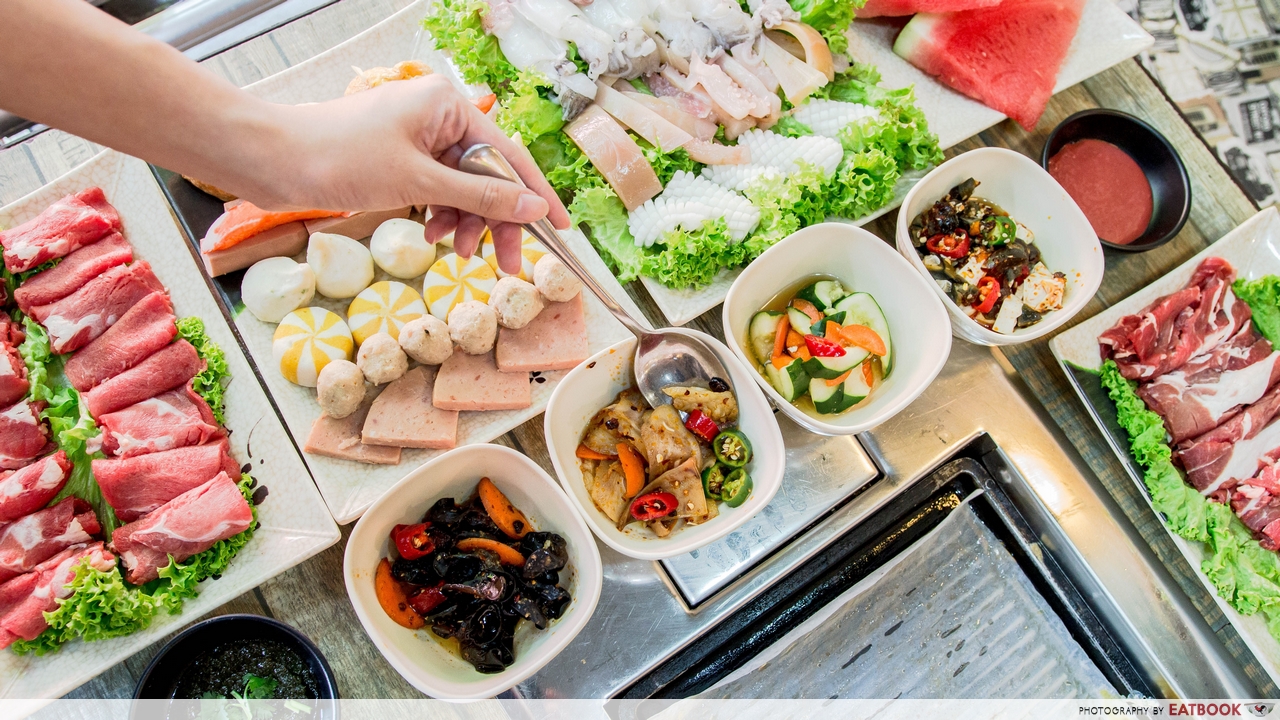 We also had Sichuan dishes such as Tofu with Pitan, Pigs Ears, Cucumber Salad, and Black Fungus. The black fungus was my personal favourite, since it was crunchy and held most of the spicy oil it was cooked in. It was almost like eating stir-fried ma la.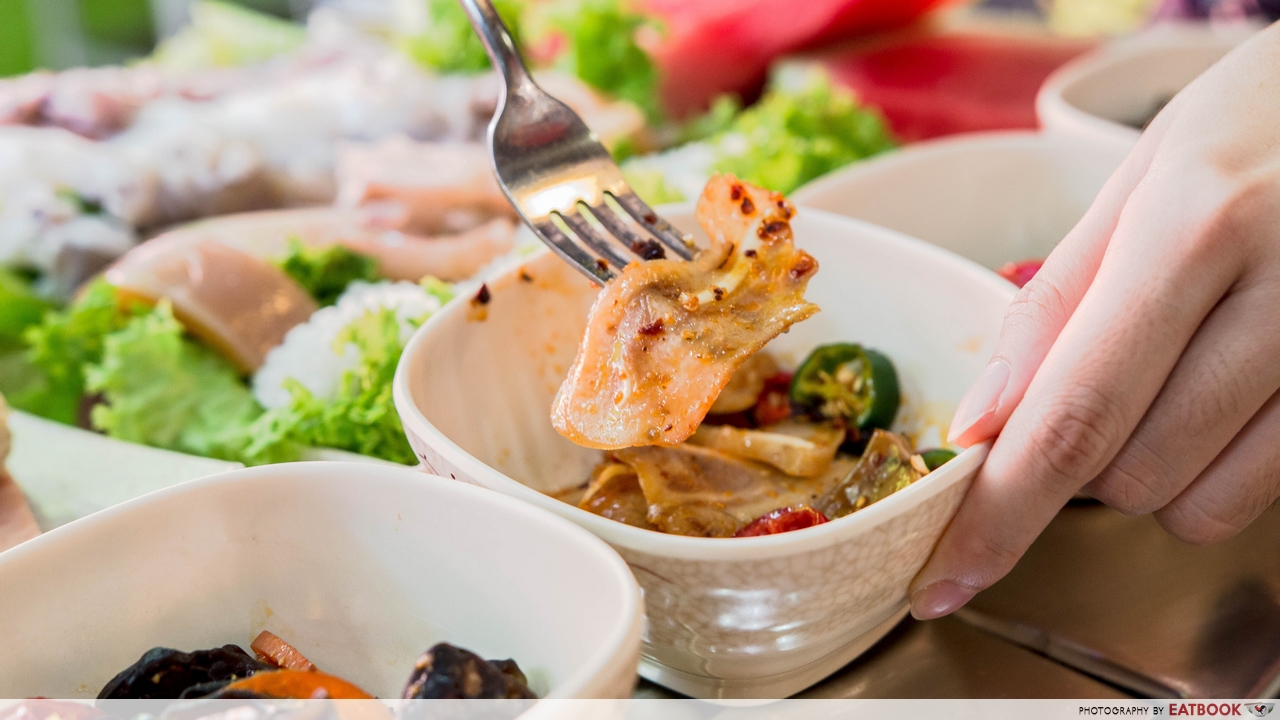 Being the adventurous one in our group, Stephanie's favourite was no doubt the pig's ears. I wasn't keen on trying them, but they turned out to be pretty good. If you can put past the fact that they're pig's ears, these were a little chewy and had a soft bone in them, which was addictive. As my first pig's ears experience, I'd say it went well.
One downside here is that water is not provided, so you might get really thirsty during your meal. Also, don't take more than you can finish because you will be charged for food wastage!
Ambience at Hao Lai Wu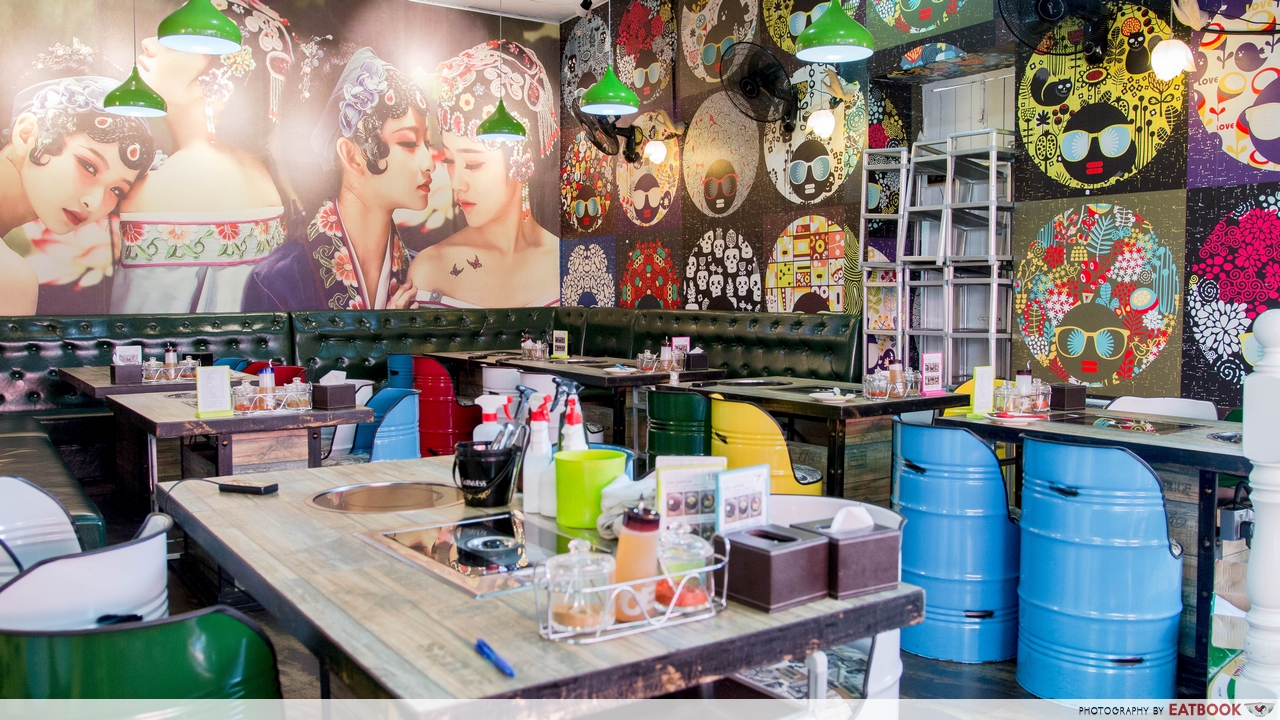 Situated just beside the Buddha Tooth Relic Temple, Hao Lai Wu is just a short walk away from both Chinatown and Telok Ayer MRT Stations. The interior of Hao Lai Wu is plastered with eye-catching wallpaper that is colourful and pop art-like. There are leather booths, and chairs made out of oil drums that open up to reveal a storage compartment for your bag. The place is well ventilated with both air-conditioning and fans, which kept us cool.
The verdict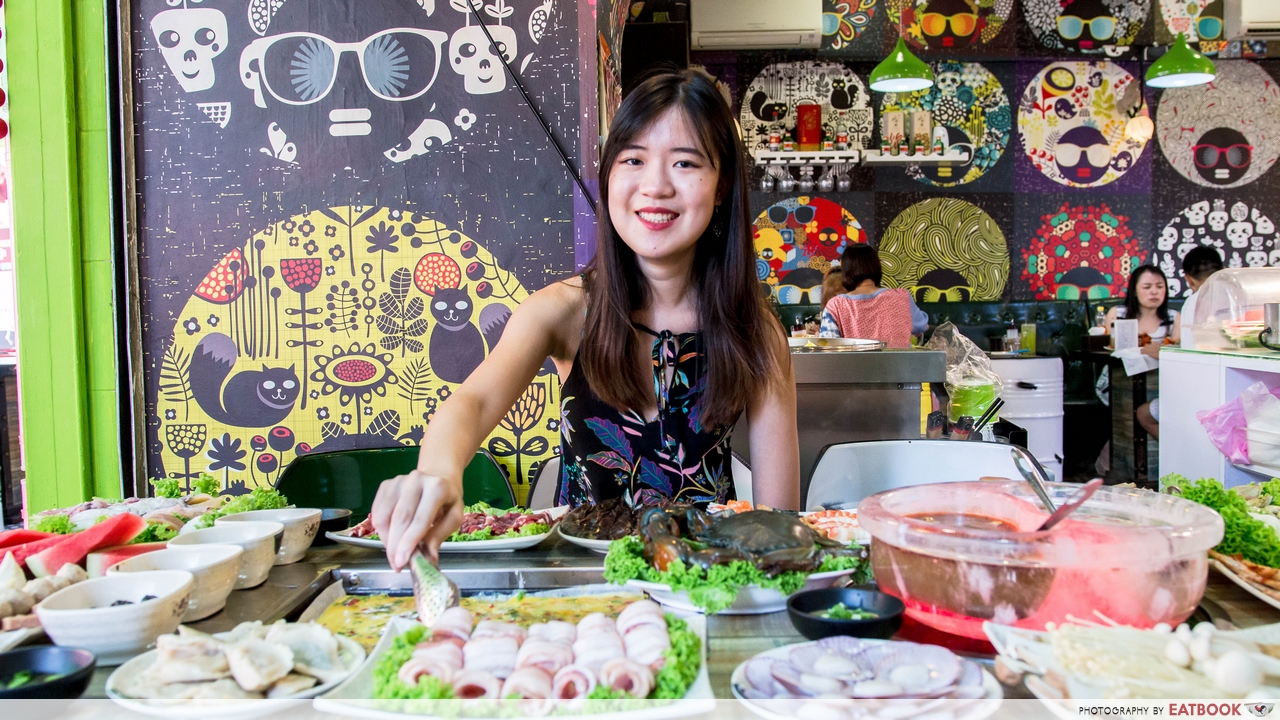 With such an extensive variety of ingredients and two cooking methods, you're bound to be satisfied. Tip: don't come till it's nearer to noon since they weren't done setting up when we popped by at 11:30am. That aside, I know I'll find myself back here if I'm in the area and in the mood for a feast! For another steamboat place around the area, check out Guo Fu Steamboat, which offers free-flow xiao long bao!
Address: 8 Sago Street, Singapore 059012
Opening hours: Daily 11am to 3am
Tel: 6221 0065
Website
This was a media tasting at Hao Lai Wu.
Summary
Pros
– Unique decor
– Wide variety of food
– Crystal pot and smokeless grill
Cons
– Environment might be uncomfortable for some
– No water is provided, so you might get really thirsty
Recommended Dishes: egg roll, pig's ears, mantou, spicy black fungus, ma la soup, chicken soup
Operating Hours:
Daily 11am to 3am
Tel:
6221 0065
Address: 8 Sago Street, Singapore 059012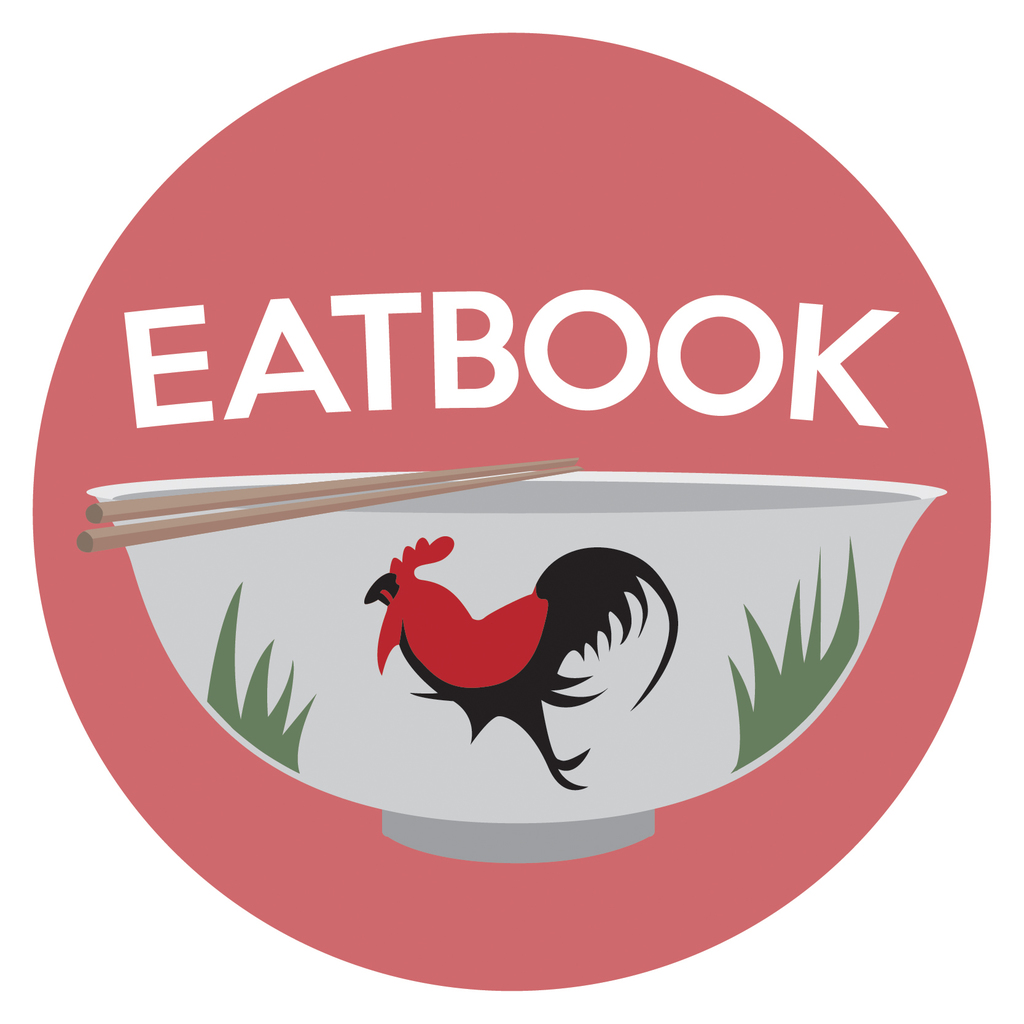 Drop us your email so you won't miss the latest news.