Three new chocolate bars from Hershey's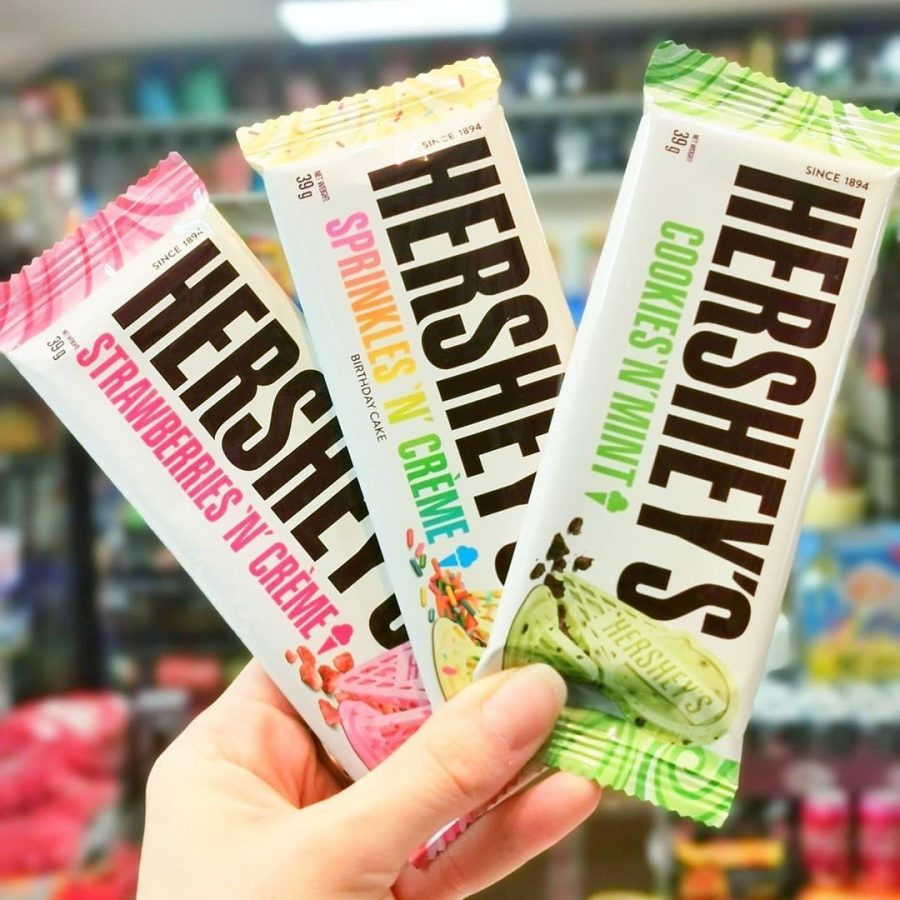 Photo credit: @imjustcandyuk
Hershey's combines what we love of ice cream with chocolates to deliver a double whammy in their latest line of sweet treats. These three new chocolate flavours were formerly only available in the United Kingdom, but have recently been brought to Singaporean stores.
Retailing at $1.80 each, the new Hershey's chocolate flavours include Strawberries 'N' Creme, Cookies 'N' Mint, as well as an ultra-adorable, Sprinkles 'N' Creme. The last one seems to be a crowd favourite so far, as it sees white chocolate studded with fun rainbow sprinkles. When it comes to taste, this is exactly like birthday cake. 
25 Home Bakers Selling Unique Bakes With Matcha Chiffon Cake, Pineapple Tarts, Choux Pastries And More
Cookies 'N' Mint is the next most popular bet, with Mint Chocolate Chip ice cream fans claiming it tastes just like the real thing. Strawberries 'N' Creme, on the other hand, is heavier on the combination of milk and fruit, which will definitely please strawberry ice cream lovers.
What's also unique is that all the flavours have been crowd-sourced, curated from 115 different ideas pooled from 18 countries to arrive at these ice cream ideas. To take the concept further, the bars have been created with a cooling agent, so when you bite into it, it feels cold and frozen, like ice cream straight from the freezer.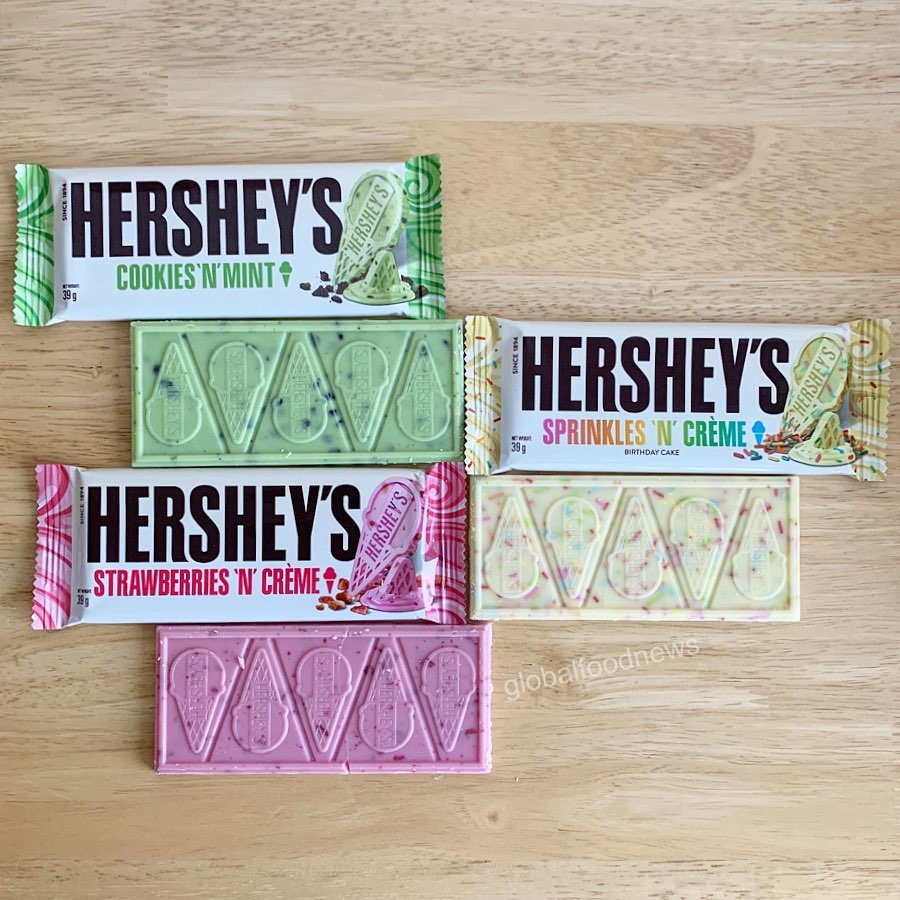 Photo credit: @globalfoodnews
The design of the bars are also different from your regular block of Hershey's. All come embossed with an ice cream pattern, and break into triangles, instead of rectangles, so it looks like you're holding a little cone in your hand.
Hershey's new chocolate flavours will retail at all FairPrice and 7-Eleven outlets, so head down to your nearest one to give it a try.
Curious to see how much further chocolate can be taken? Well, Cadbury has recently announced durian-flavoured chocolate for a limited time only, while Snickers popcorn is also available at FairPrice Finest.
Featured image credit: Pigeon and @imjustcandyuk