Limited-edition durian chocolate bars by Cadbury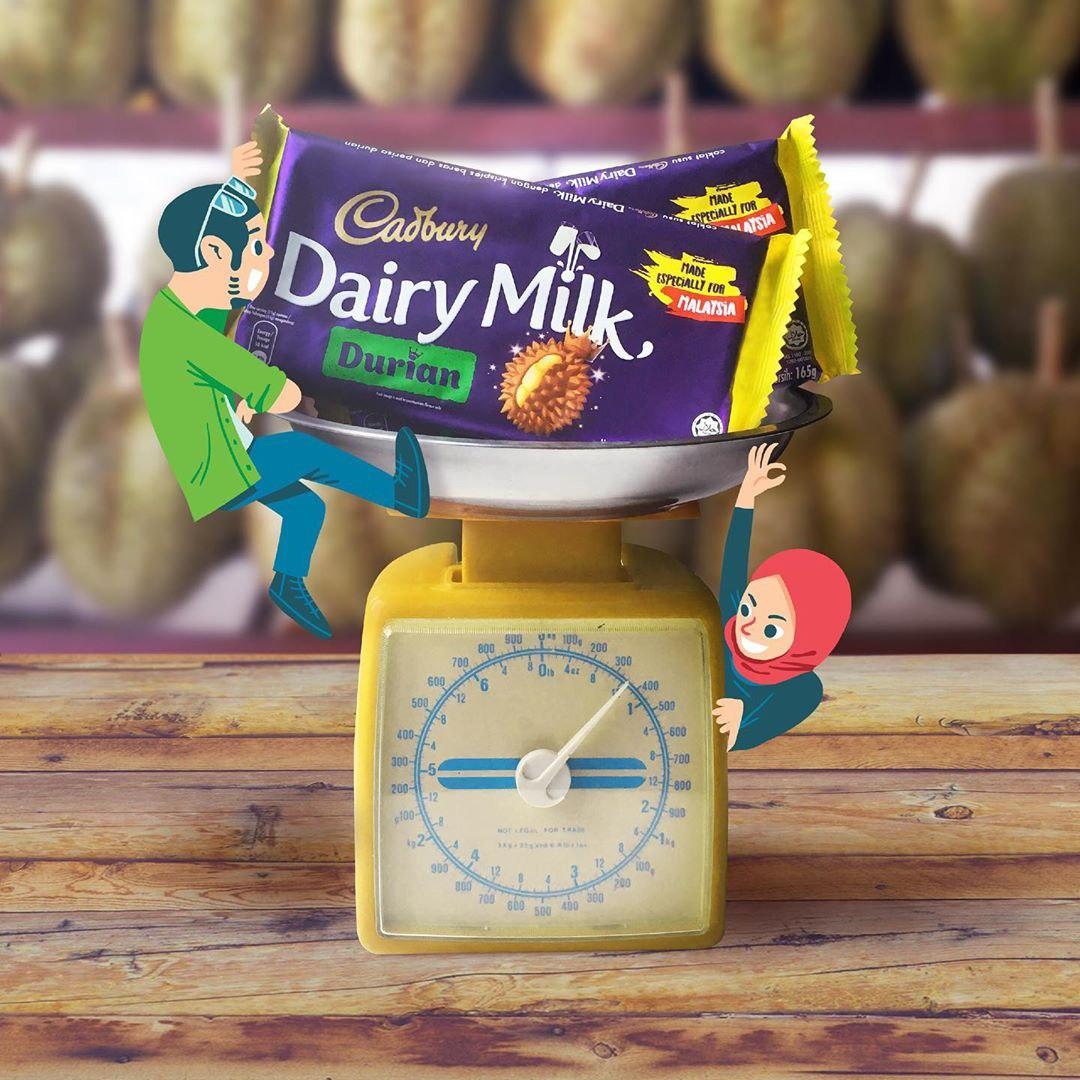 Image credit: @cadbury_my
Cadbury celebrated the "flavour of Malaysia" in 2019 by releasing a limited run of durian chocolate bars. This year, NTUC FairPrice has brought the durian-flavoured confectionery to selected outlets in Singapore for a limited time only.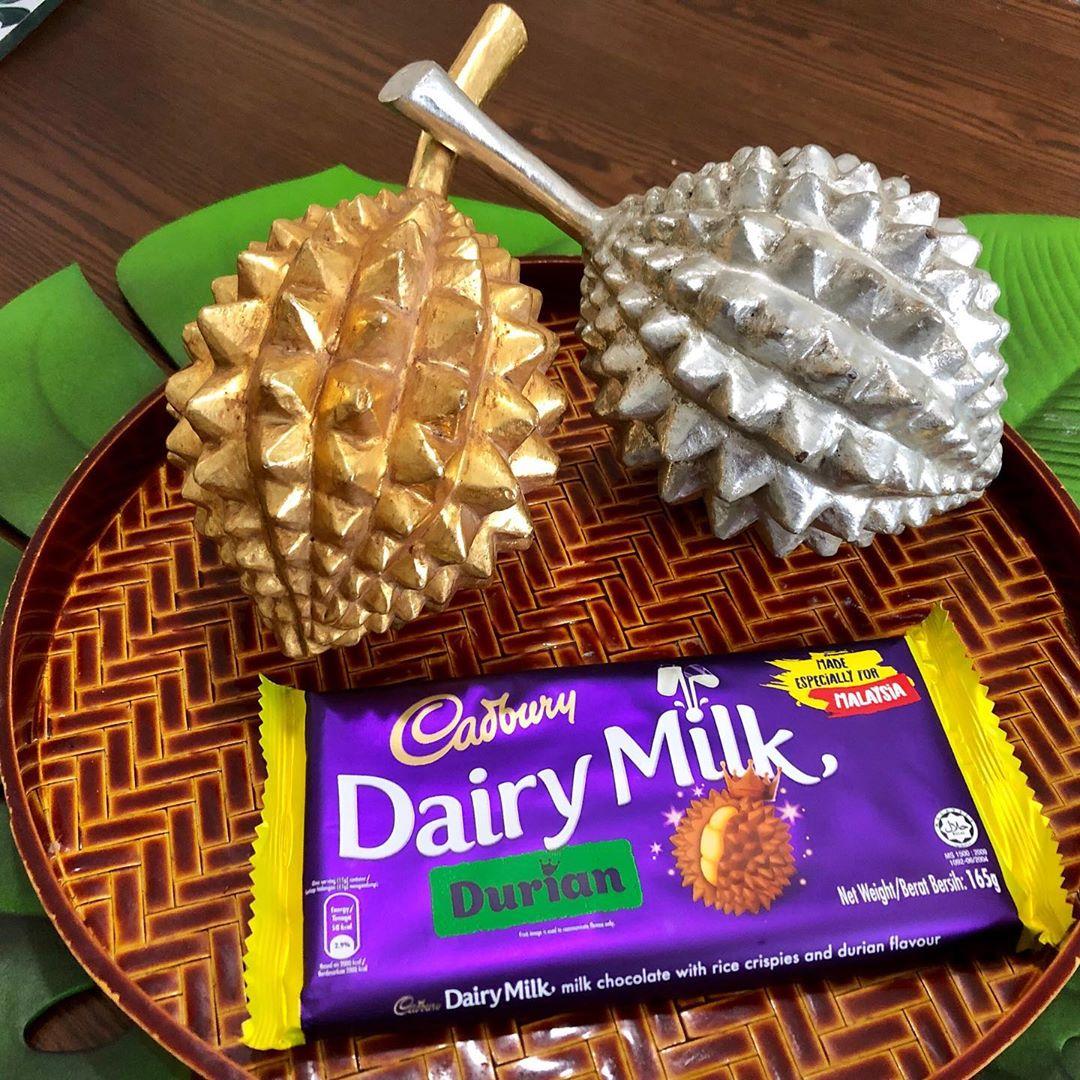 Image credit: @juneabduljamil
This chocolate bar, with its unconventional flavour pairing, is as contentious as it is curious. The iconic bar in its signature purple packaging is made with the same delicious, milky chocolate that we have all grown up loving, now infused with the familiar fragrance of durian─yet another time-tested and well-beloved food.
On tearing open the packaging, your senses will be assaulted by the recognisable scent of durian, but don't let this put you off. Bite into the chocolate bar and you'll find it's just a regular chocolate bar, just zhnged with the distinct aroma of durian. You'll be disappointed if you were expecting a centre of molten, custardy fruit in your bar of chocolate. 
The flavours are well-balanced, with neither the chocolate nor durian overpowering each other. Rather, they are surprisingly complementary.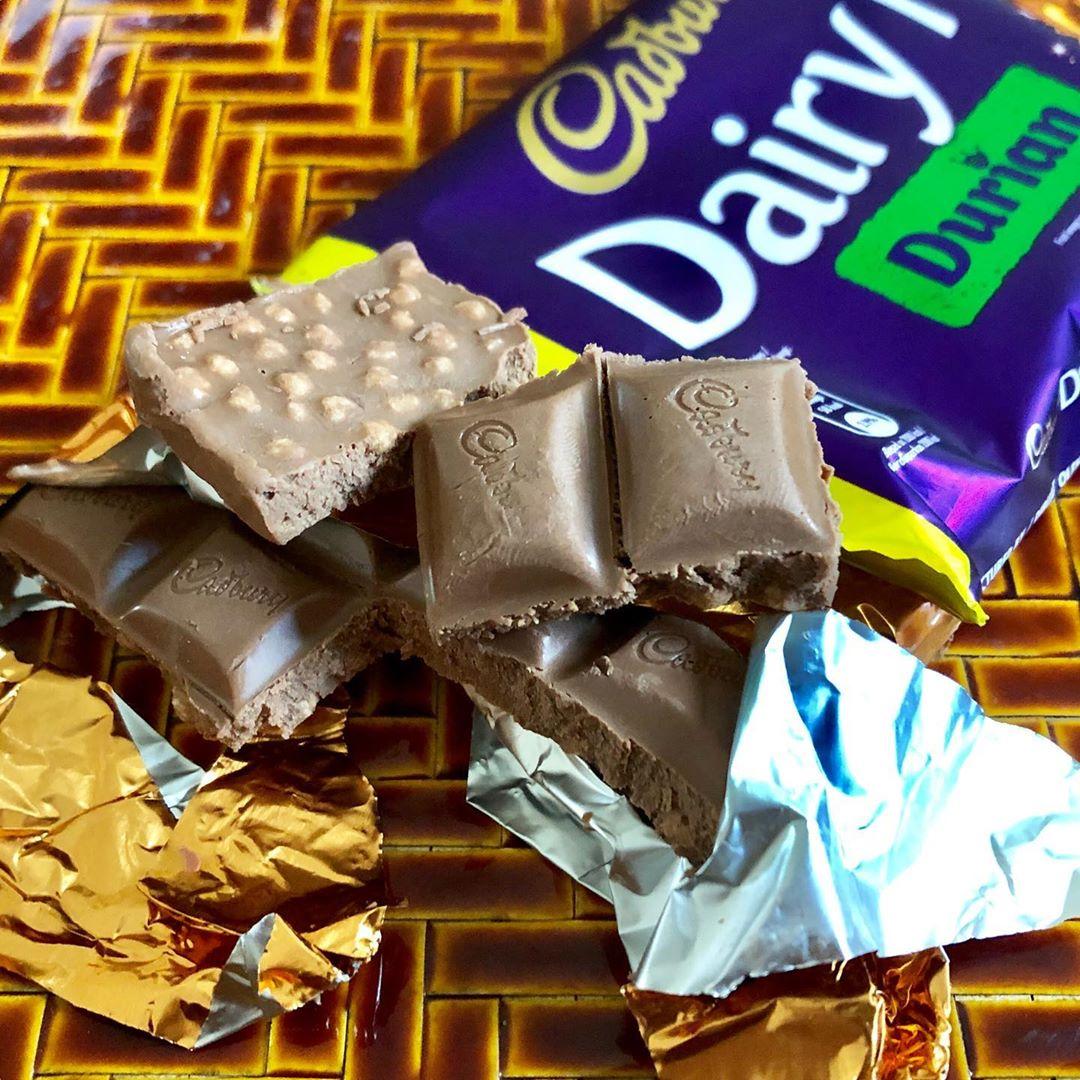 Image credit: @juneabduljamil
Tying it all together, and introducing a textural contrast, are wheat crispies that line the bottom of this Cadbury chocolate bar. They provide a welcome crunch to the eating experience as the milk chocolate melts in your mouth.
While most people often have a love-it-or-hate-it relationship with durian, Cadbury's durian chocolate bar is not as obnoxious-tasting as the actual fruit. Tempered with the taste of their signature milk chocolate, this bar could be the introduction to durian you never knew you needed.
This limited-edition treat is only available at selected NTUC FairPrice outlets for $2.50, while stocks last.
Keong Saik Bakery Review: Durian Burnt Cheesecake, Burnt Cheesecake Cruffins And More At Outram
The King of Fruits has found its way into other popular desserts like Basque Burnt Cheesecake. It has also made unexpected appearances in savoury dishes such as fried rice and even steamboat. 
10 Durian Delivery Services To Check Out Now That Durian Season Is Coming Again
If this pairing is a little too unconventional for you, try Jack 'n Jill's limited edition Chicken Satay Potato Chips or Old Chang Kee's chilli crab puffs this August, or check out our list of durian deliveries if you would still prefer the real deal!