Hor Fun Premium has popular hor fun in Alexandra Village Food Centre
There are many food gems to be found in Alexandra, and one of them is Hor Fun Premium, known for their large plates of hor fun that come loaded with an incredible amount of wok hei. If you like hor fun, this is a stall you don't want to miss in Alexandra Village Food Centre.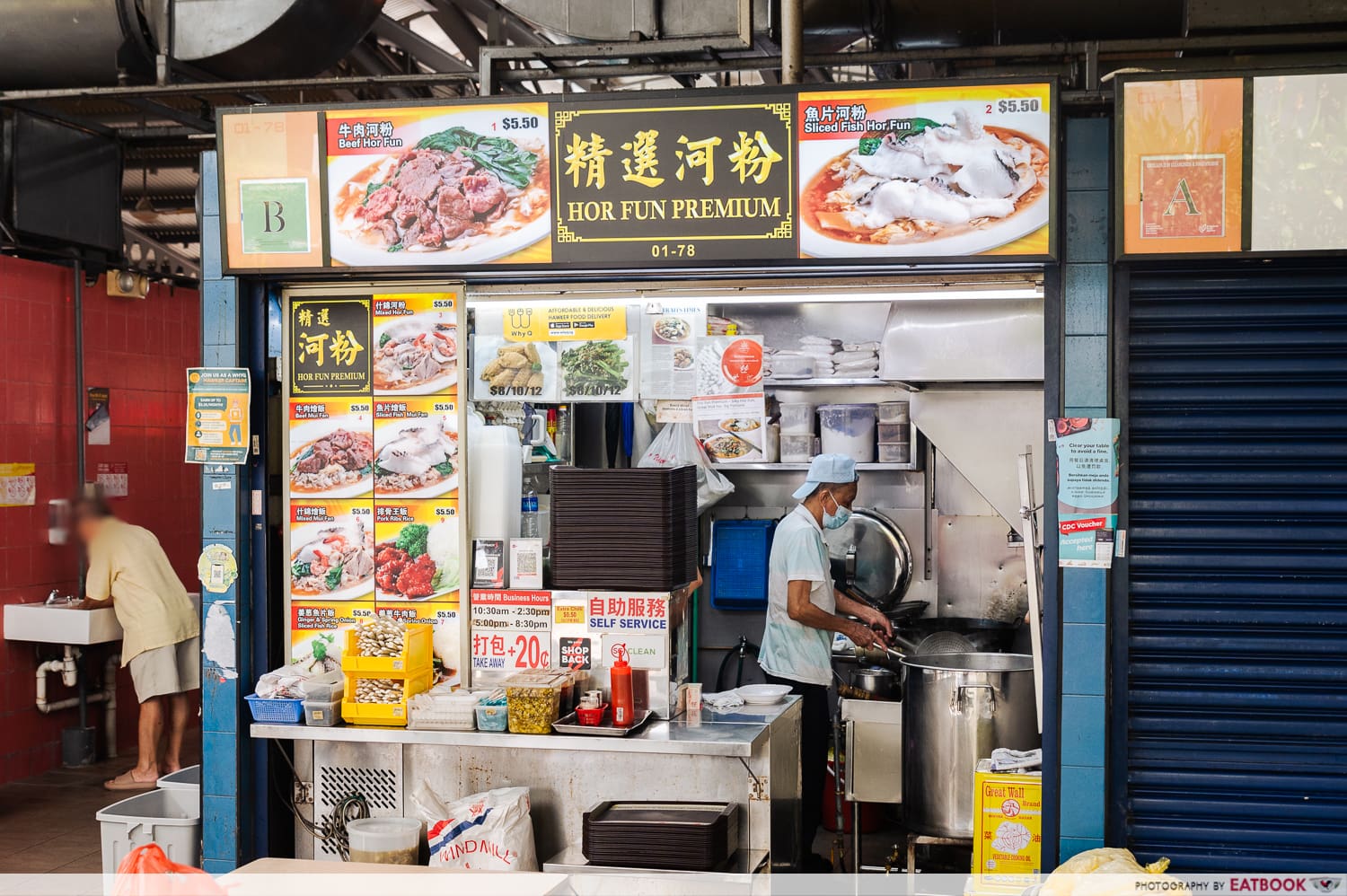 There's actually two Hor Fun Premiums, one in Alexandra Village Food Centre, and the other in Marine Terrace Hawker Centre. The Alexandra outlet is the OG stall that the hawker, Mr Leo, opened back in 2015 after a couple of years working for another zi char stall. 
Hor Fun King Review: SG's First Crispy Hor Fun With 36-Hour Iberico Pork Bone Seafood Broth In Novena
Food at Hor Fun Premium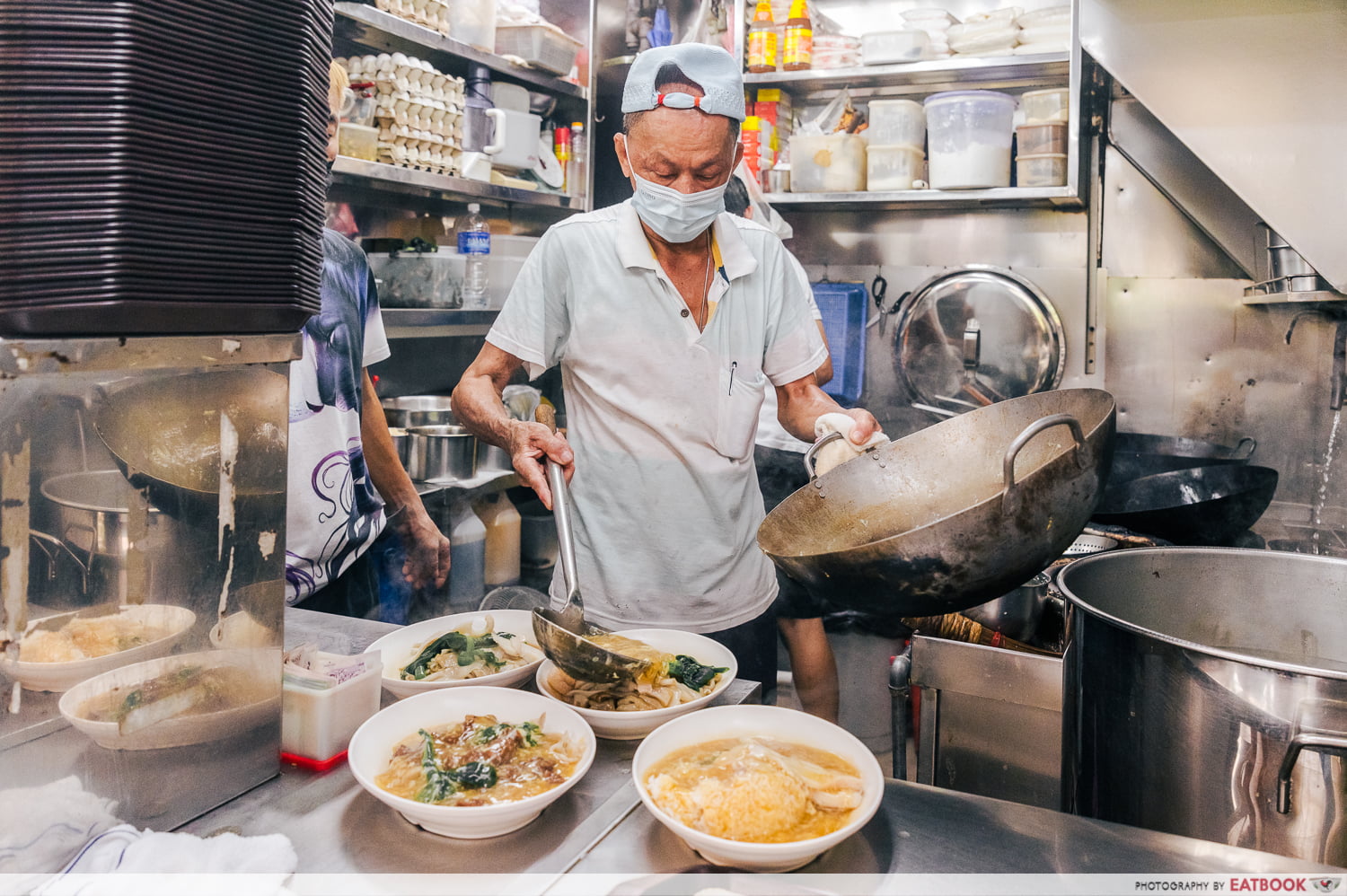 What makes Hor Fun Premium's hor fun so special is strong wok hei imbued into each plate of noodles. Watching the hawkers stir-fry the noodles in a wok to produce an absolutely mouth-watering smoky aroma, we knew were about to be in for a very good time.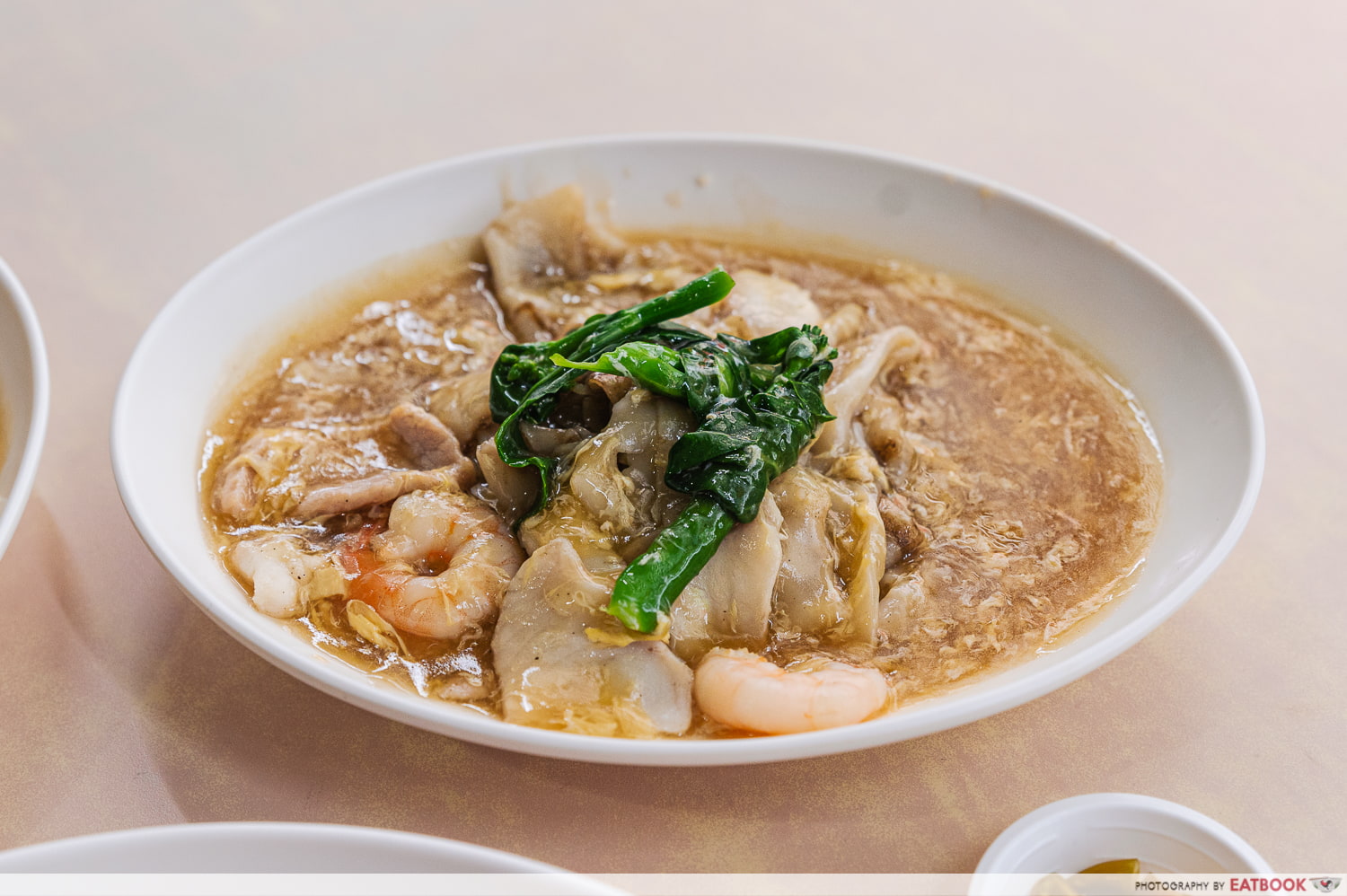 As a fan of sliced fish hor fun at zi char stalls, I got the Mixed Hor Fun ($5.50), a large plate of hor fun that had fish and pork slices, a few veggies, small prawns, and of course, broad, flat noodles in an eggy gravy.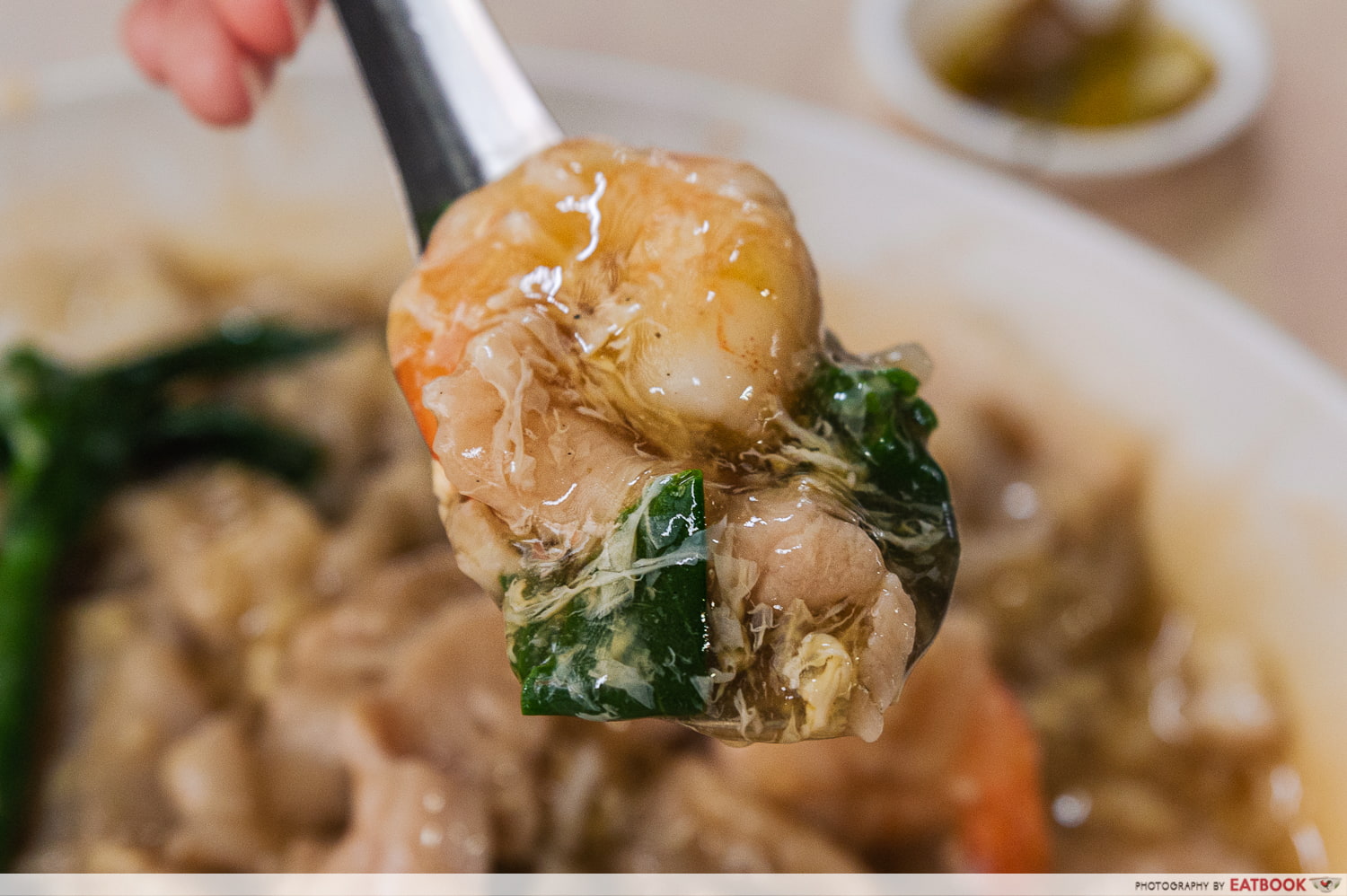 The amount of ingredients given in this dish was quite generous for the price. I particularly enjoyed the crunchy veggies and thinly cut pork slices, which were well-marinated and tender.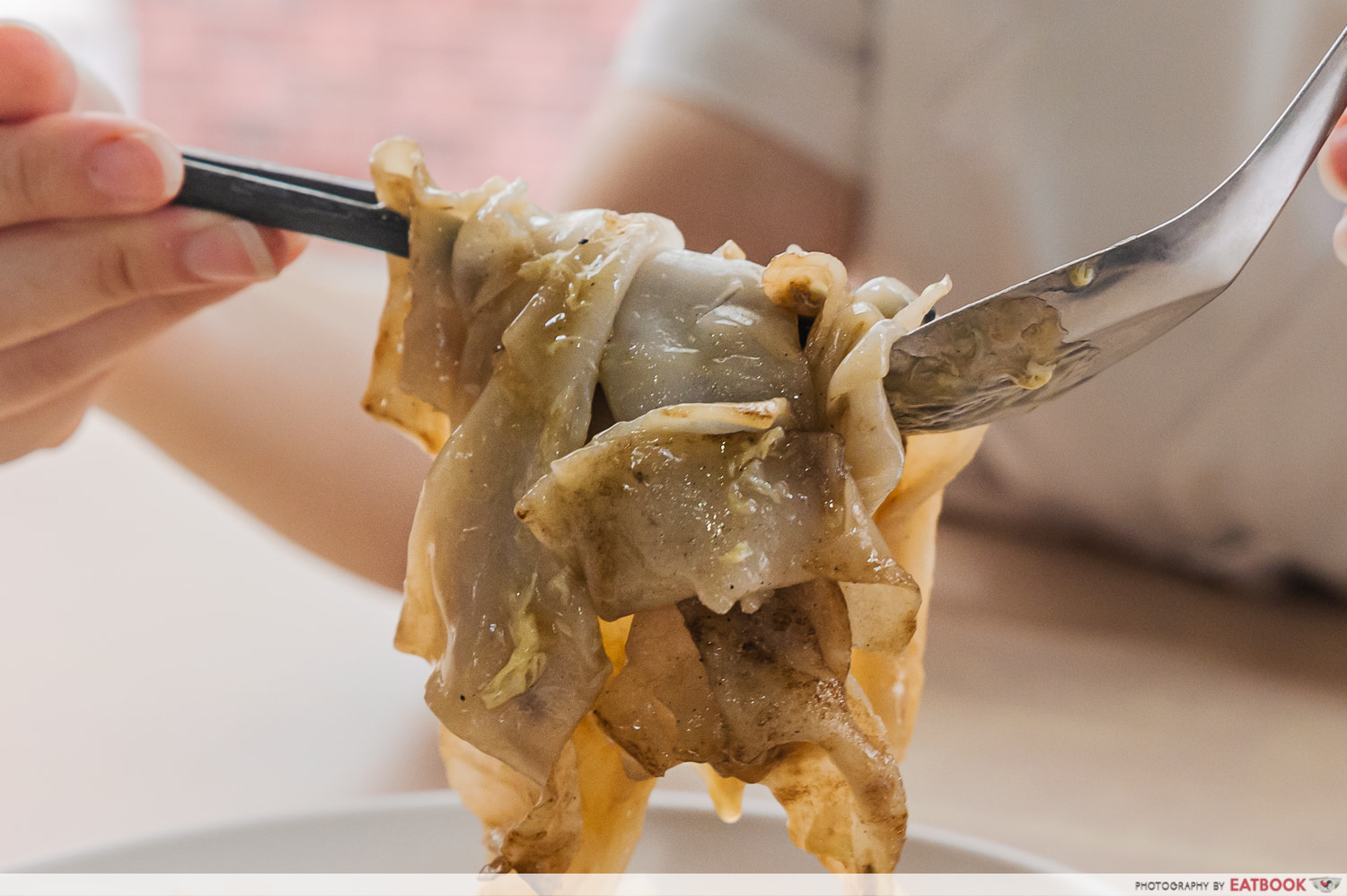 The hor fun noodles were of the large, flat variety, with noticeable char on the edges from being tossed about in the wok. They were delicious, with an amazing amount of wok hei and silky smooth.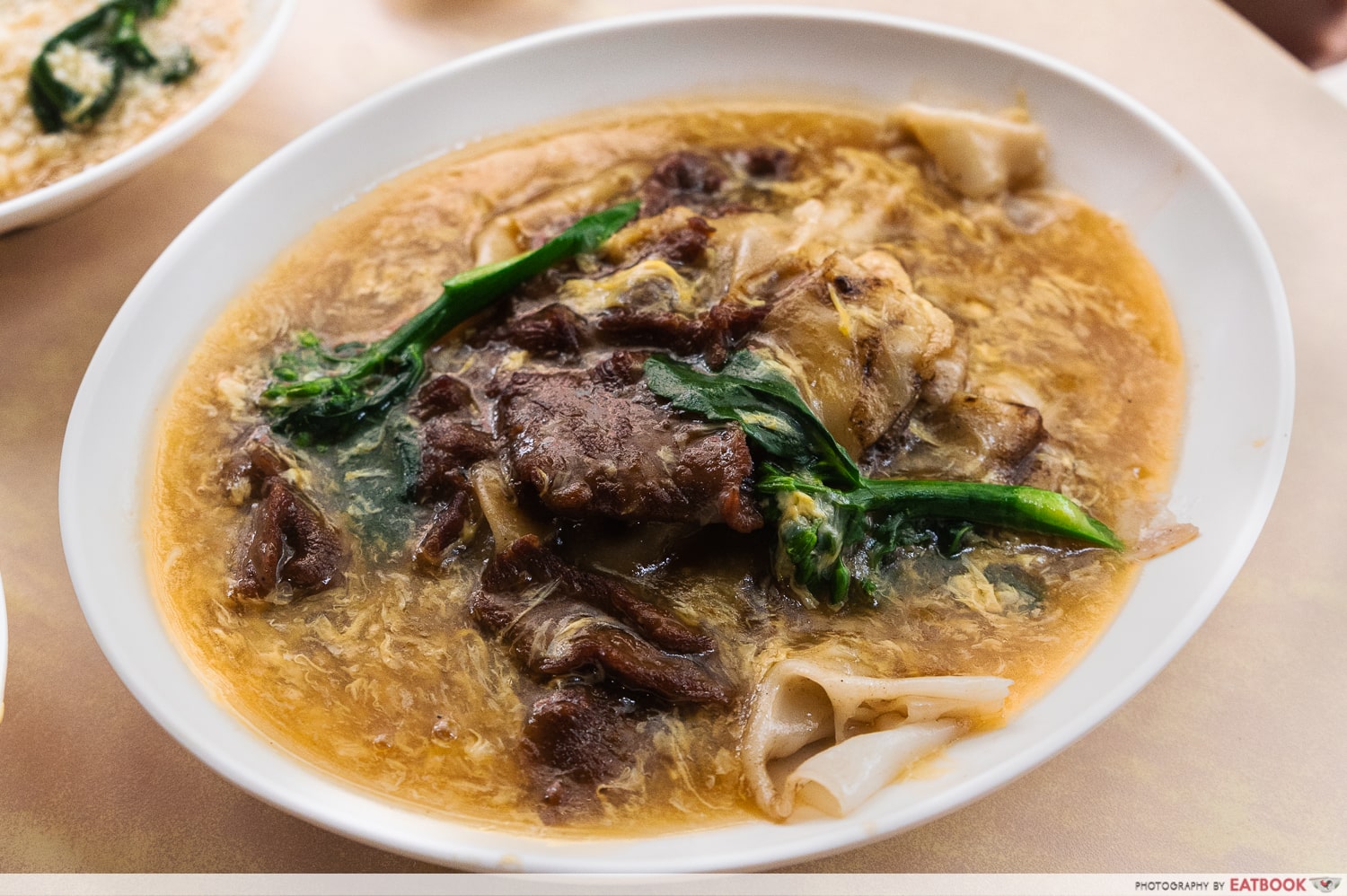 My colleague got the Beef Hor Fun ($5.50), which also happens to be the stall's most popular dish. Unlike the mixed hor fun, you only get a large amount of beef and veggies with your noodles.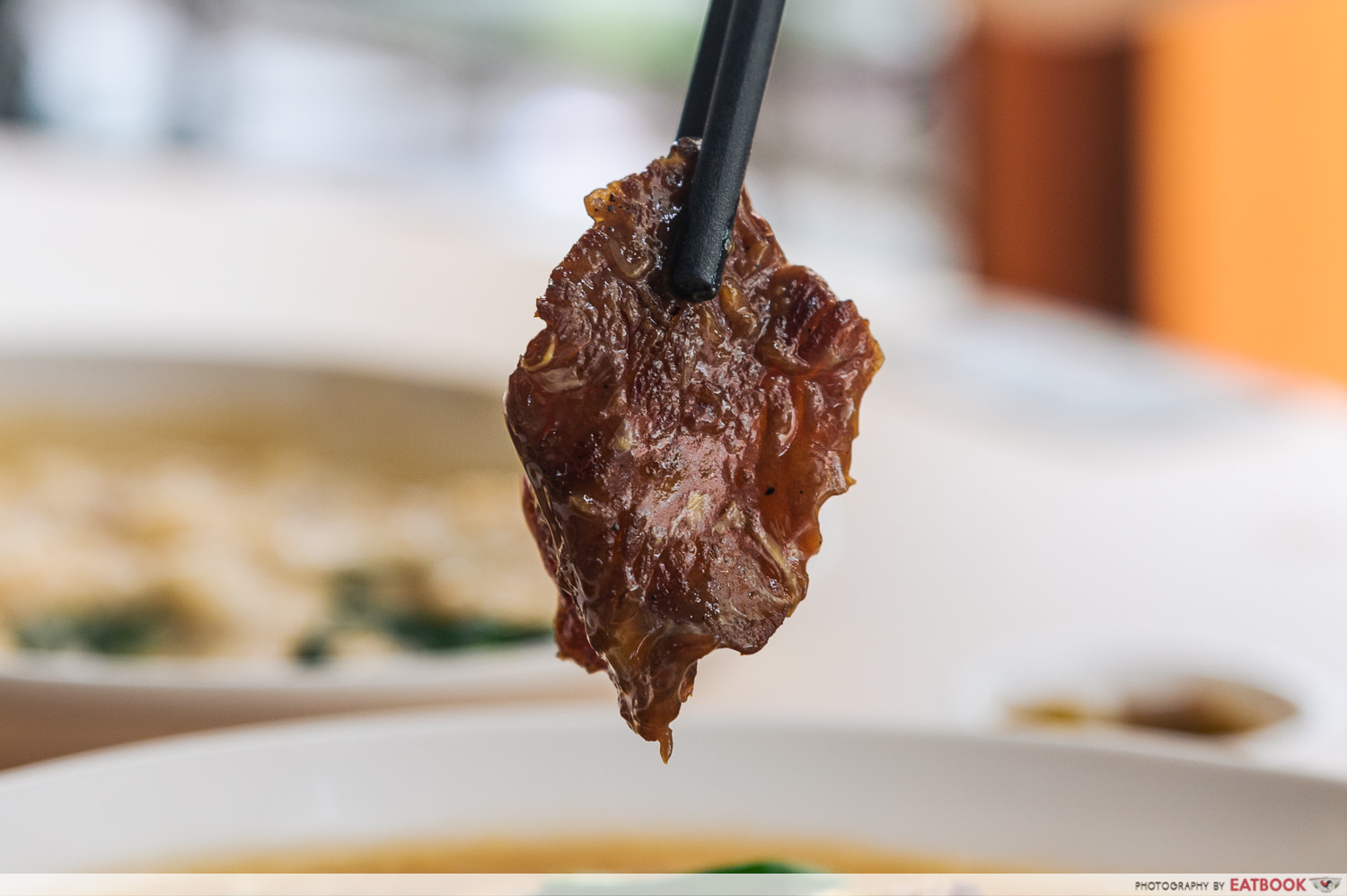 My colleague enjoyed this far more than the mixed hor fun, with the brown beef juices dripping from each slice elevating the flavour of this dish beyond all the ingredients in the mixed hor fun. Each slice of wok-fried beef was tender, and had its very own wok hei aroma.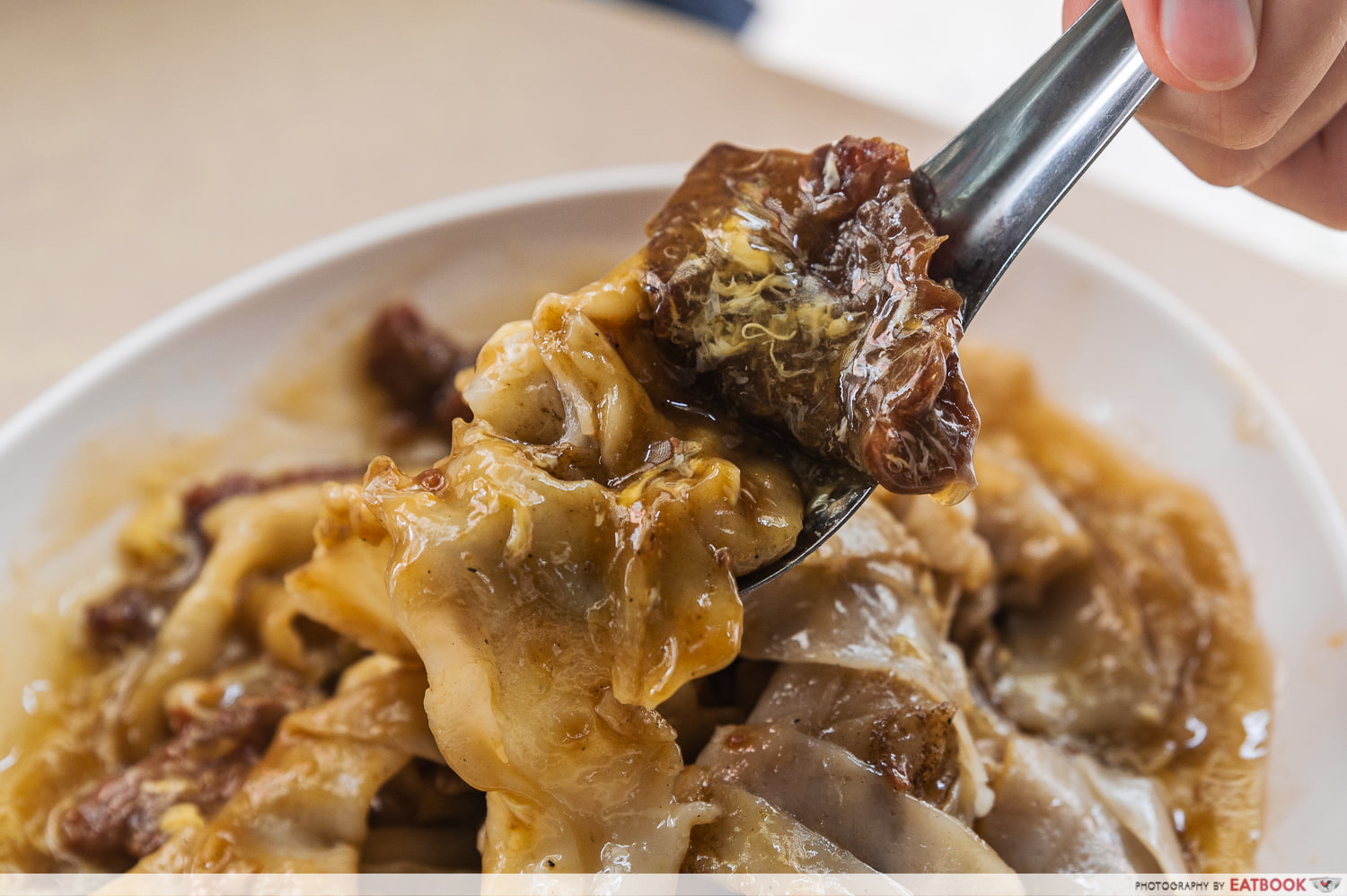 Interestingly, the noodles in the dish had a more noticeable char than the noodles in the mixed hor fun, which might have contributed to why this dish had the most wok hei flavour out of all the dishes we tried.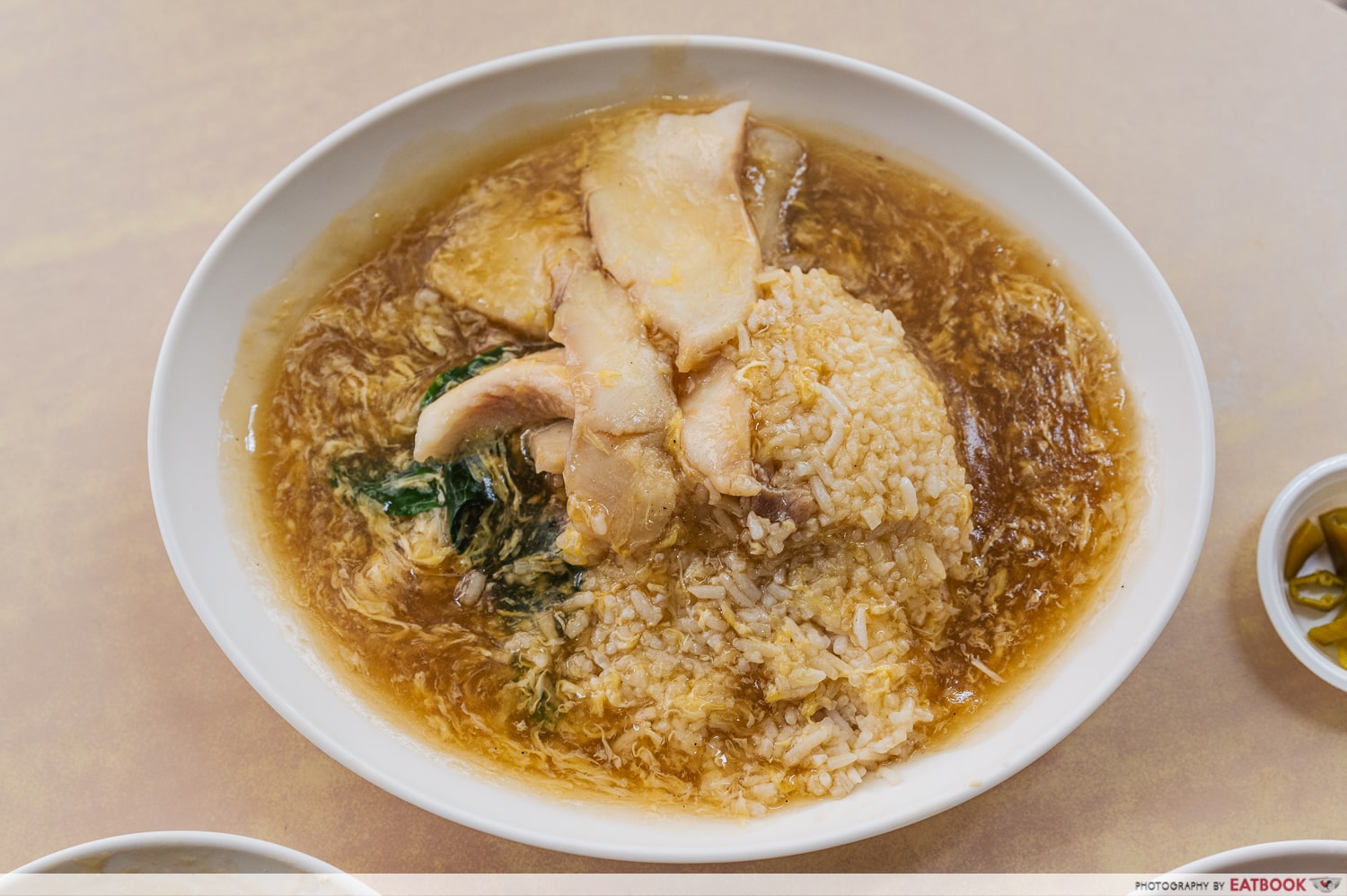 When I was younger, I was a huge fan of eating fried rice that was drenched in hor fun gravy, and after trying terrific rendition of hor fun here, I was excited to try the Sliced Fish Mui Fan ($5.50).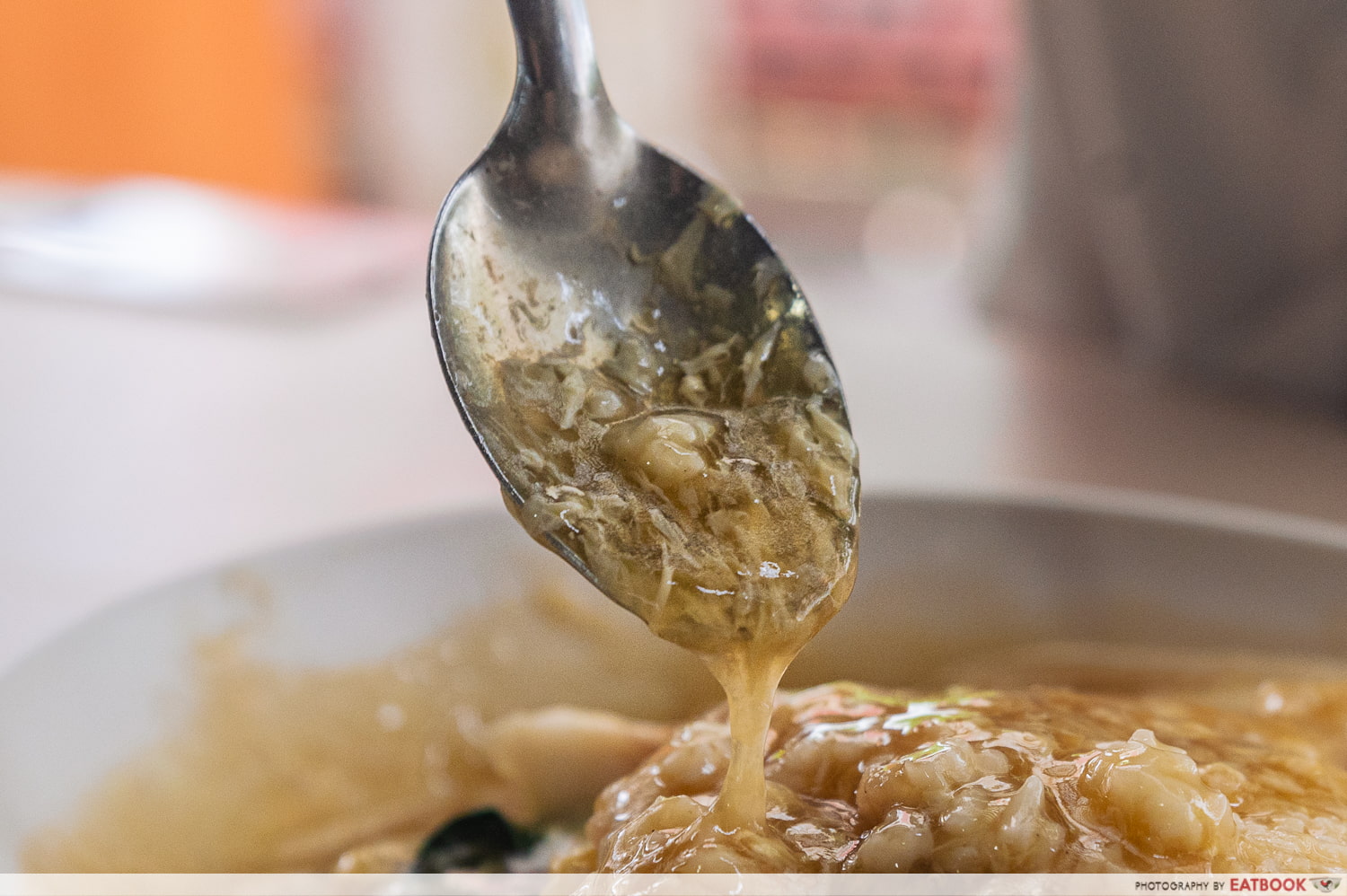 The gravy seems to be standard across all the dishes, with any difference being due to the ingredients added such as the beef. Eggy, savoury, and gooey, I did think that the mui fun seemed to have a bit more gravy added as compared to the hor fun.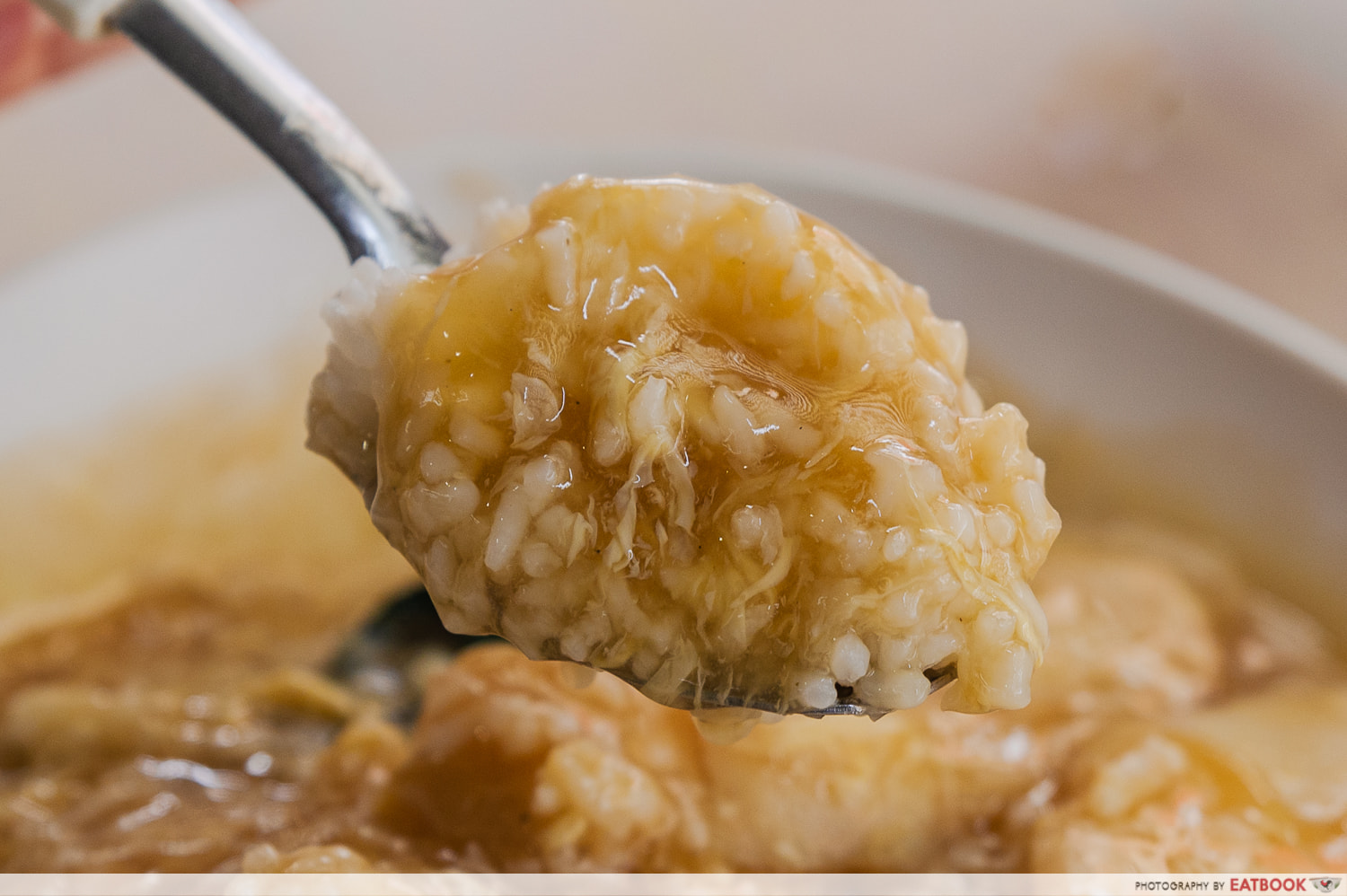 Unlike the hor fun where the noodles were stir-fried in the wok for that wok hei flavour, the rice here was just steamed, plain white rice. Mixed with the savoury gravy, the rice was still flavourful and morish, but minus the element that had wowed us in our respective plates of hor fun, we felt that it was a little underwhelming.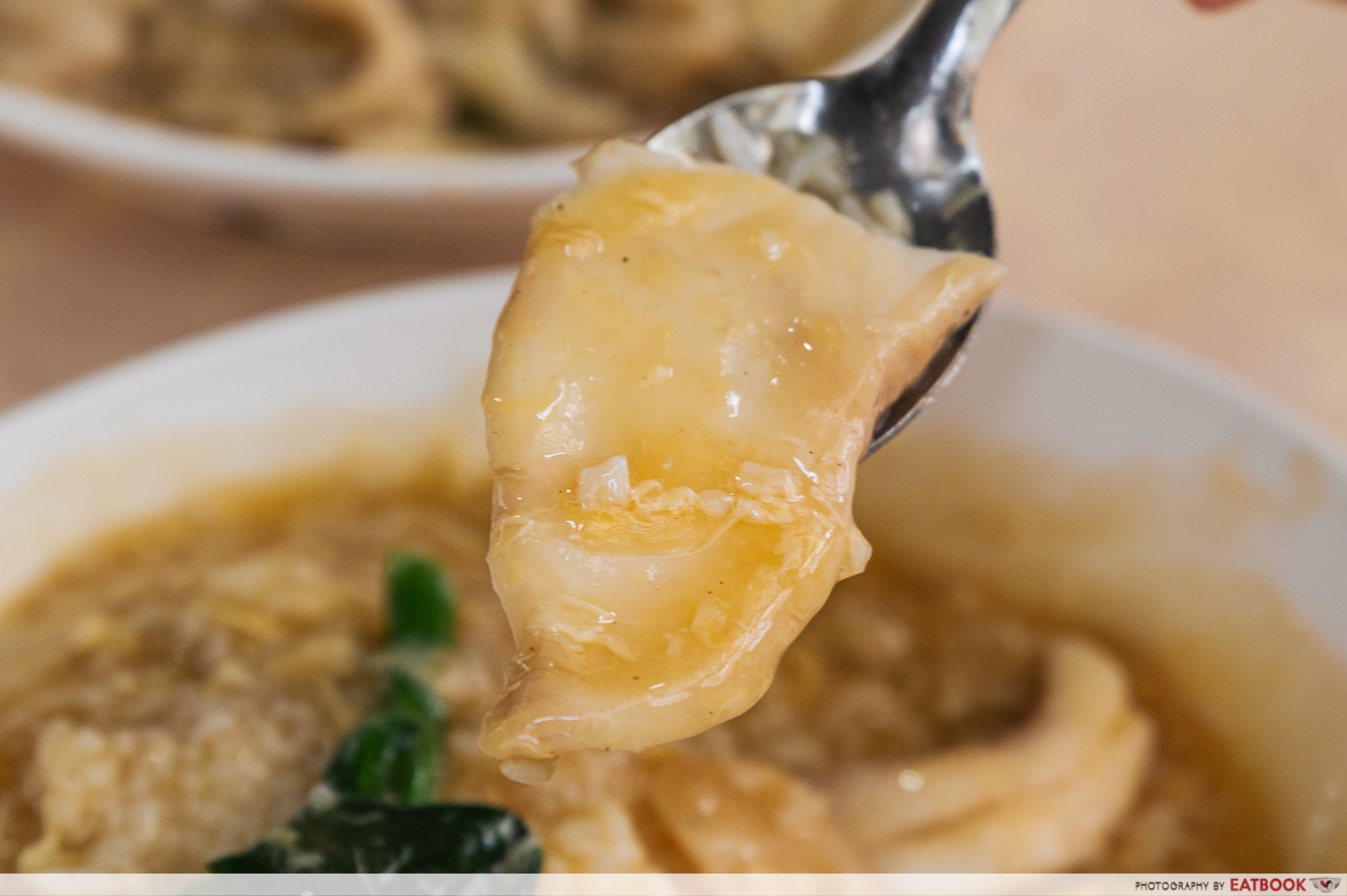 What I did like about the mui fun was the sliced fish pieces, which were large and cut neither too thin nor too thick. The snakehead fish slices here lack the skin shown in the display pictures, and the meat was fresh, tender, and sweet. 
Ambience at Hor Fun Premium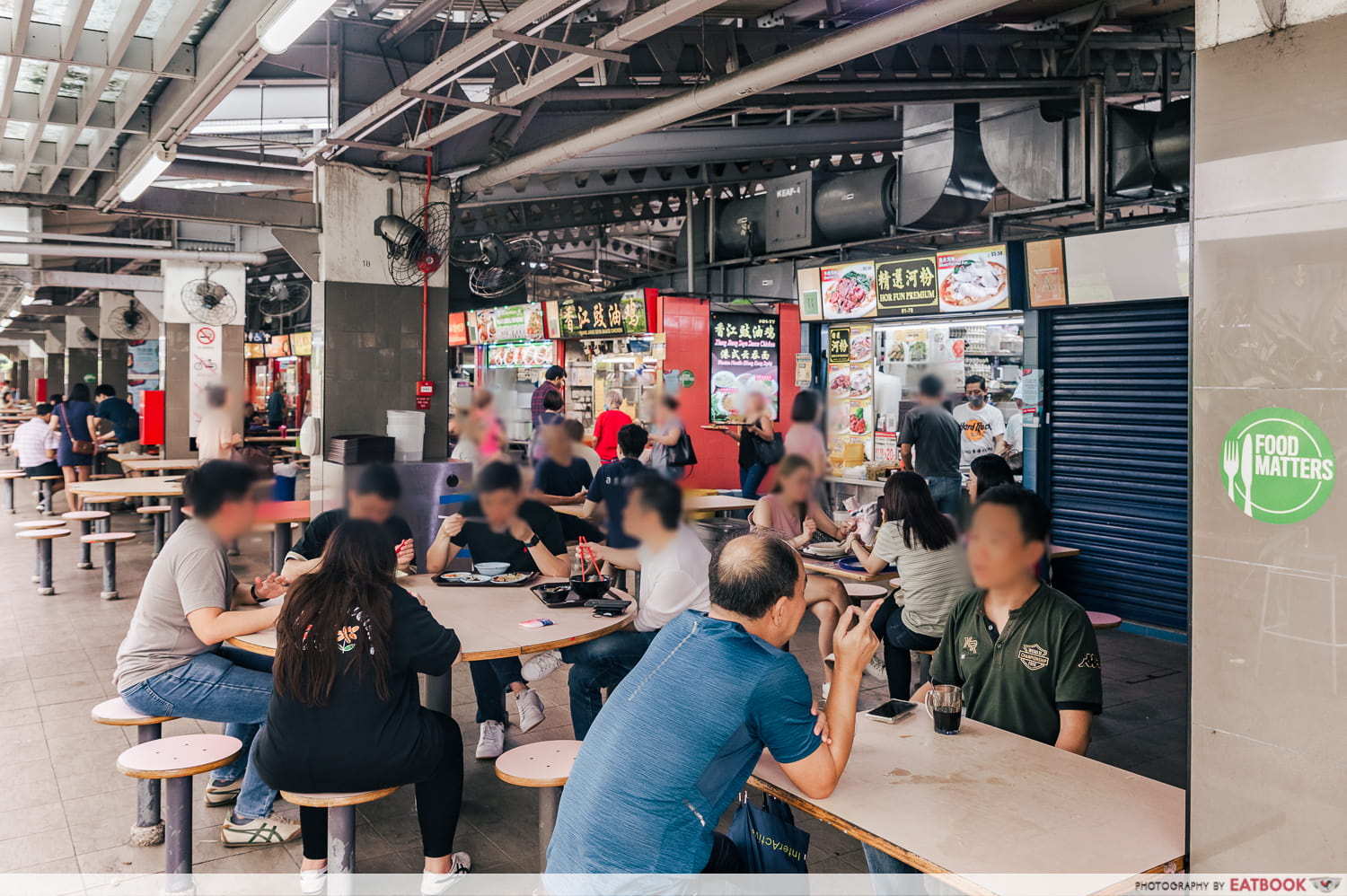 Hor Fun Premium is located in Alexandra Village Food Centre, along the same stretch of stalls as the long queue Xiang Jiang Soya Sauce Chicken and popular muffin stall AJ Delights. The place gets rather crowded around lunchtime, and you'll likely find yourself sharing tables with other hungry patrons. By the way, keep an eye out for the wild chickens who live in the nearby HDB estate; some of them are fearless enough to strut into the hawker centre.
Like most of Alexandra, it's not very accessible by MRT. The nearest MRT station, Queenstown MRT Station, is a 20-minute walk or a four-minute bus ride and a 12-minute walk away. 
The verdict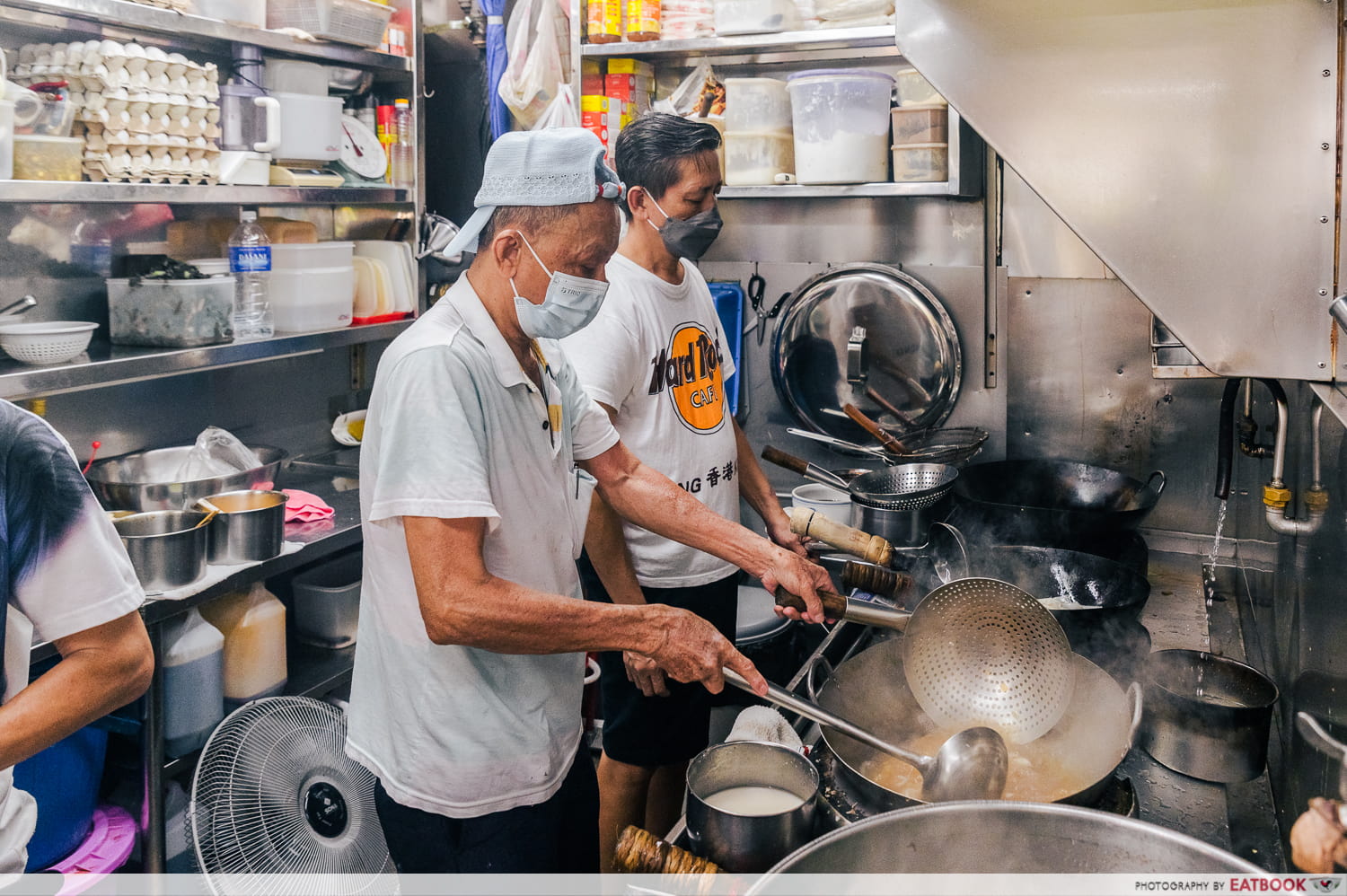 I'm rather fond of the Alexandra region due to the variety of good food to be found there, and Hor Fun Premium is one of many stalls that prove my point. They've clearly mastered the art of making a delicious plate of hor fun, and charge affordable prices for large portions. Both my colleague and I would come back, which is no small feat for him seeing as the poor guy lives on the other side of the island. 
For more delicious hor fun, check out Hor Fun King which sells a unique crispy hor fun in Novena. Otherwise, check out our Alexandra Central Mall food guide to more good food across the road. 
Opening hours: Wed-Mon 10:30 am to 2:30 pm, 5pm to 8:30 pm
Address: 320 Bukit Merah Lane 1, #01-78, Alexandra Village Food Centre, Singapore 150120
Hor Fun Premium is not a halal-certified eatery.
12 Alexandra Central Mall Food Places For Korean BBQ, Deep-Fried Crab Bao And More
Pictures taken by Ke-ian Leong
This was an independent visit by Eatbook.sg
Hor Fun Premium Review: Silky Wok Hei-Filled Hor Fun In Alexandra
Hor Fun Premium Review: Silky Wok Hei-Filled Hor Fun In Alexandra -

8/10
Summary
Pros: 
– Intense wok hei
– Affordable prices
Cons:
– Mui fun was unimpressive
– Not close to MRT stations
Recommended dishes: Beef Hor Fun ($5.50), Mixed Hor Fun ($5.50)
Address: 320 Bukit Merah Lane 1, #01-78, Alexandra Village Food Centre, Singapore 150120
Opening hours: Wed-Mon 10:30 am to 2:30 pm, 5pm to 8:30 pm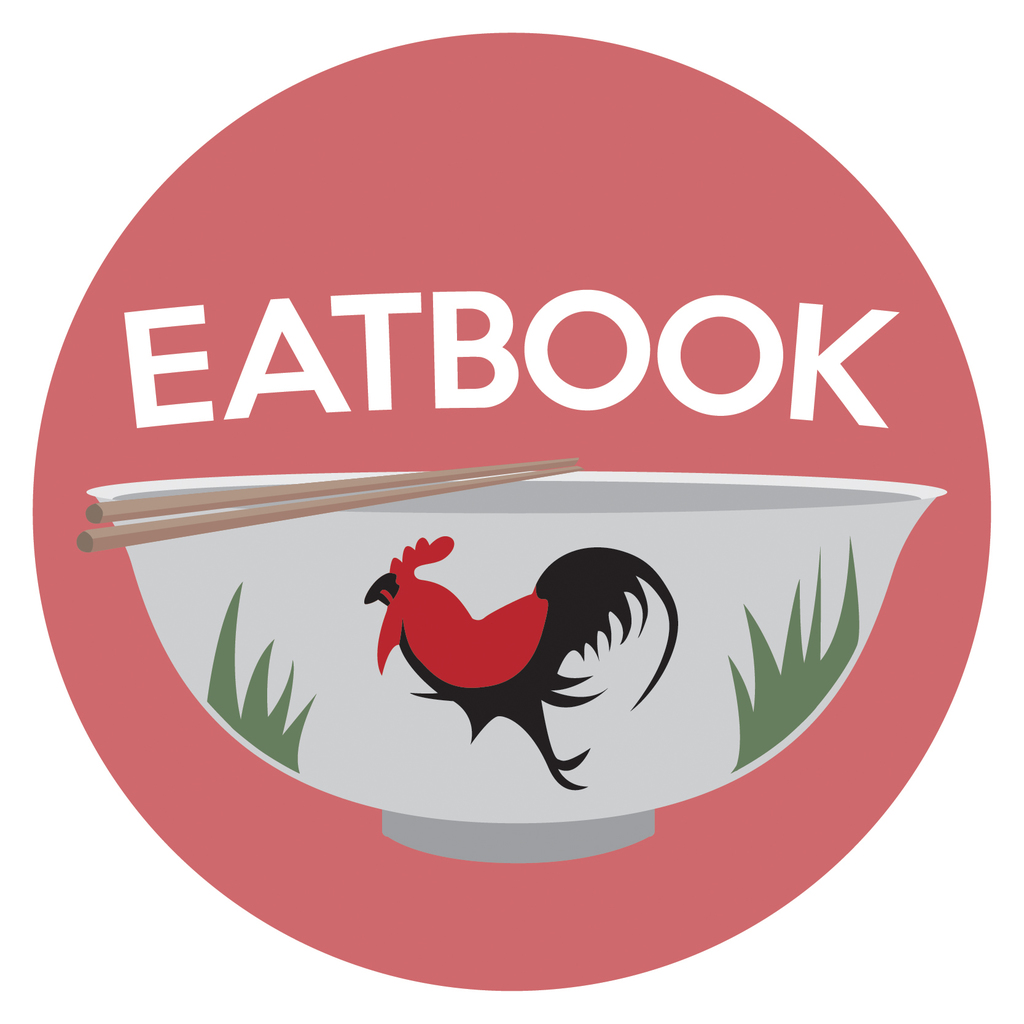 Drop us your email so you won't miss the latest news.