House of Bao has unique fusion bao in Bukit Merah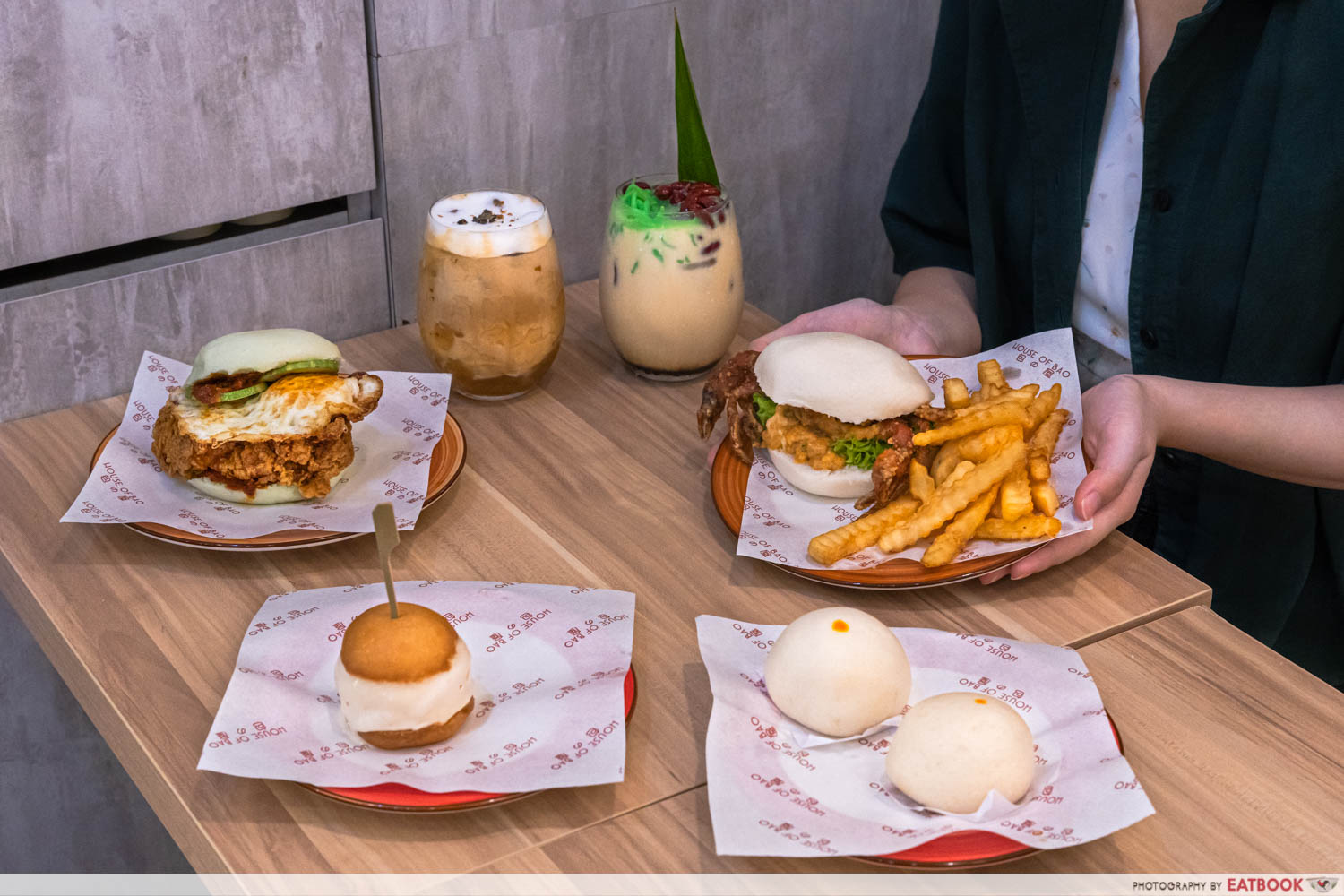 If I ever had to make a list of best malls for foodies in Singapore, Alexandra Central Mall would probably be my surprise pick: this quiet and unassuming mall next to IKEA Alexandra is a great place to try a diverse range of international cuisines. Recently, House of Bao became the latest addition to this food haven, the product of one enterprising Malaysian that sells handmade bao elevated with creative twists.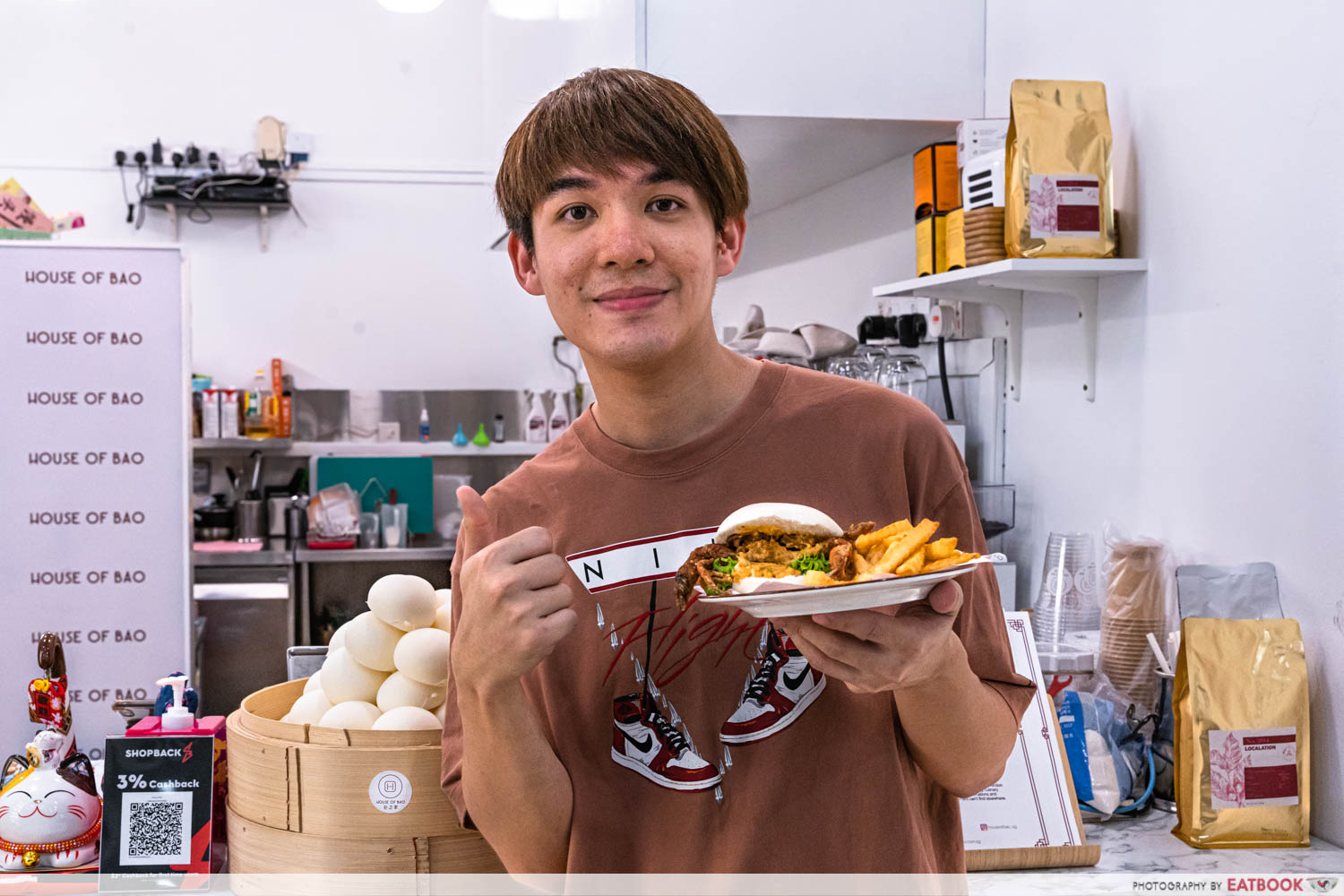 You can perhaps say that bao-making runs in the blood of Lee, the brains behind House of Bao. His family runs Taiping Bao in Malaysia and has been making extraordinarily soft and fluffy traditional bao since the 1970s. Nevertheless, most of the food offered at House of Bao is anything but traditional, such as the fun burger-bao fusions he invented named 'bao-gers'.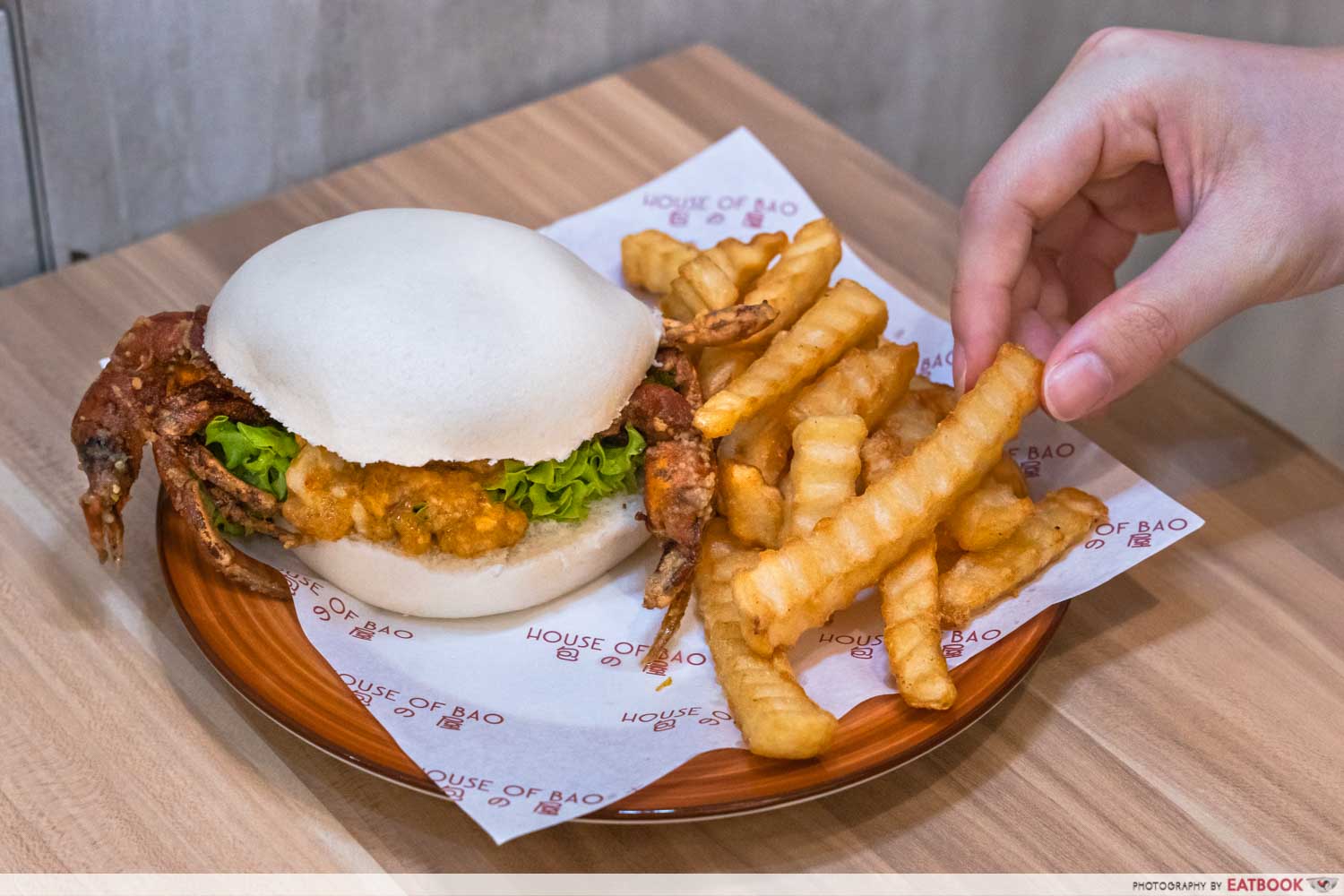 There's a Chicken Bao ($9.90) that would suit more conventional tastes, and a more indulgent Pork Belly Bao ($12.90), with the pork belly marinated using a recipe taught to Lee by his mother. But the most striking of them all is the Crab Krab Bao ($14.90), with crispy pincers and legs sticking out the sides, as if the bao was about to get up and walk away.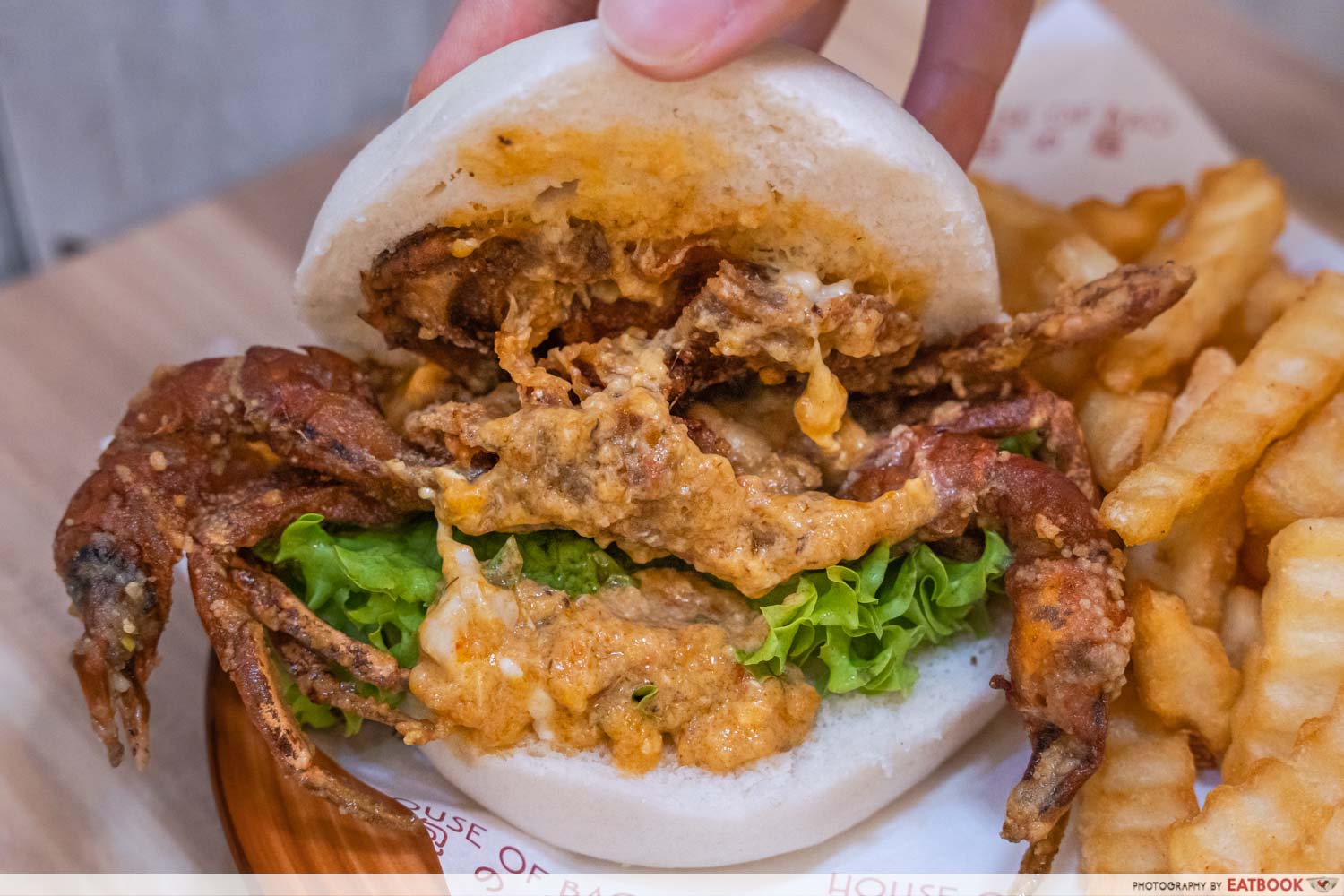 The secret formula to the Crab Krab bao is a whole premium soft shell crab that is deep fried, smeared with chilli crab sauce, and sandwiched between a giant white mantou with lettuce leaves for a splash of colour. Crunchy, savoury, and lightly spiced from the sweet chilli crab sauce, we definitely think that the delicious crabby patty here is a must-try if you're stopping by.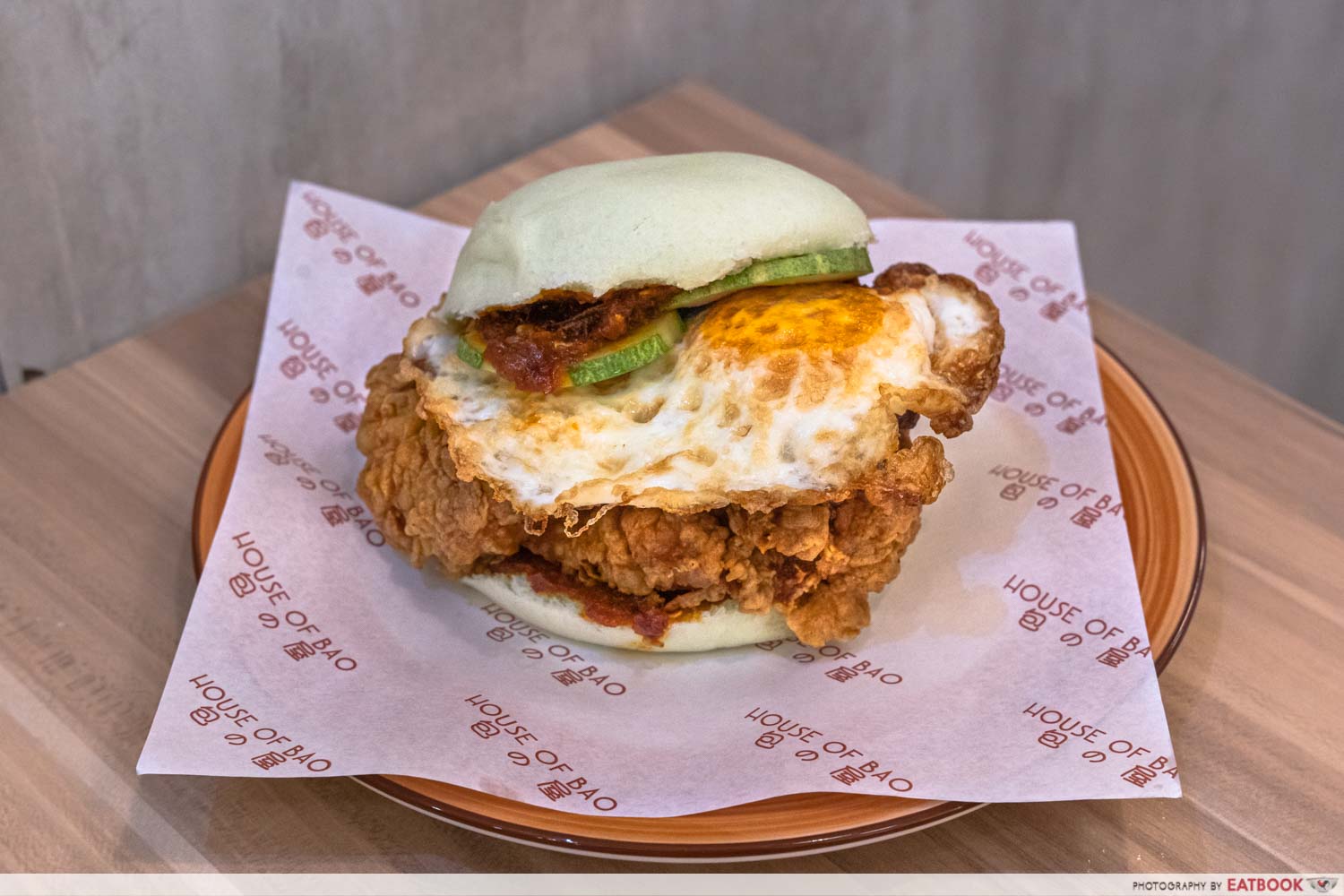 New on the menu is the Nasi Lemak Bao ($11.90), that stuffs everything you love about the iconic dish within halves of a pale green mantou. If you just want a regular ol' Nasi Lemak with coconut rice, that's also available for $9.90.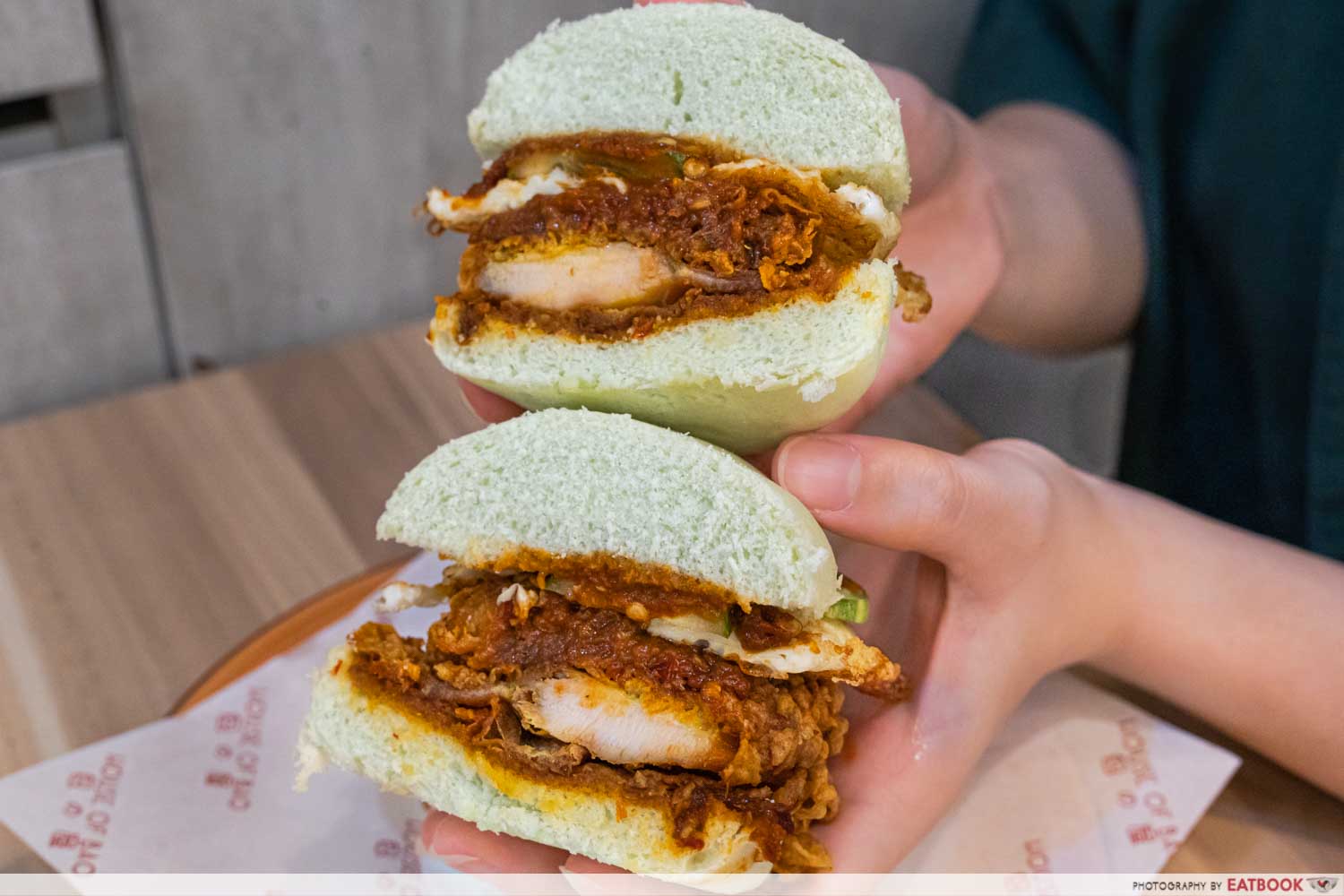 This unique take on nasi lemak features a large, tender, and meaty chicken patty with a crisp crumb, a whole fried egg, fresh cucumber slices, and an incredibly generous helping of house-made sambal to spice things up. 
12 Alexandra Central Mall Food Places For Korean BBQ, Deep-Fried Crab Bao And More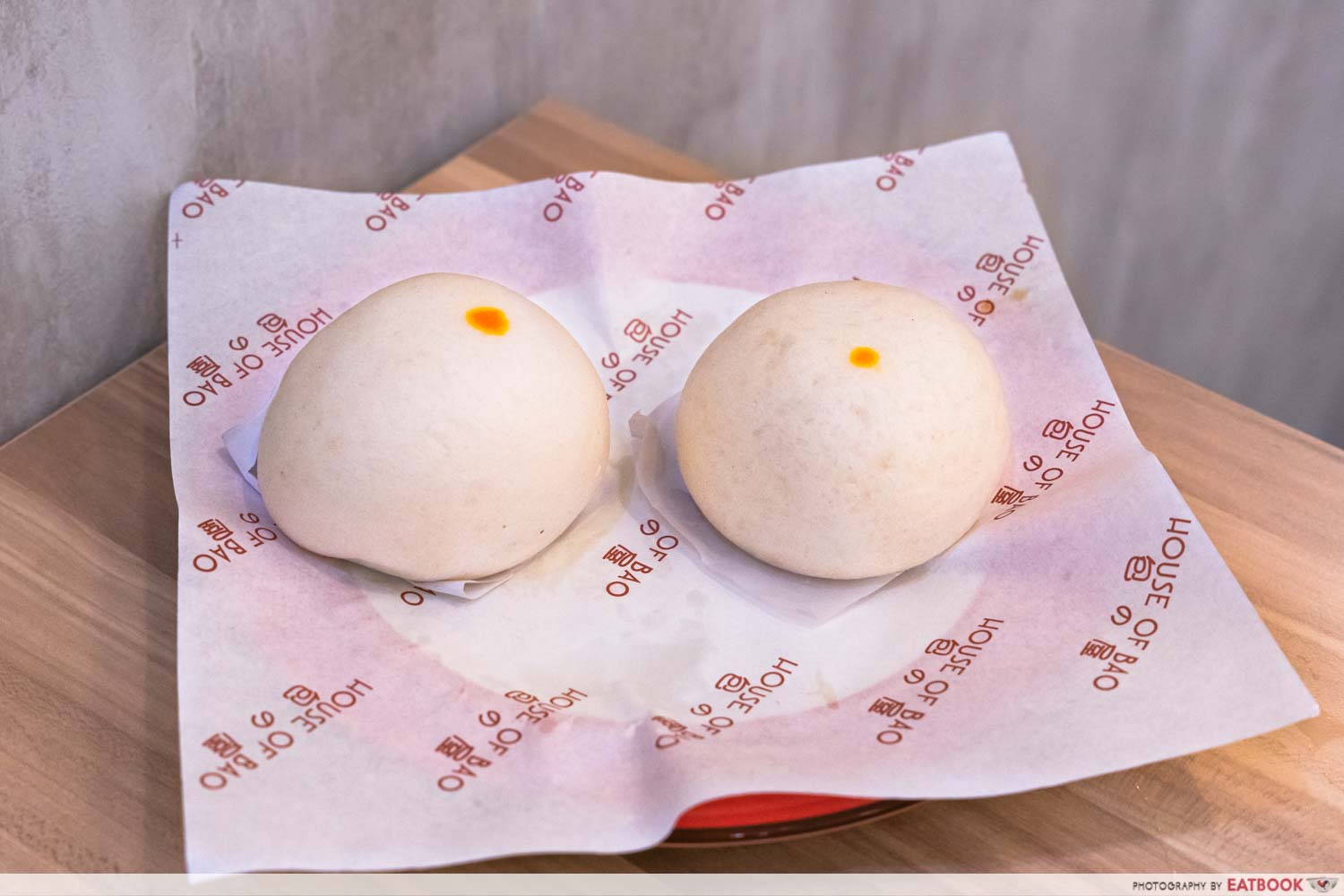 Other than Lee's creations, House of Bao offers traditional steamed bao which are popular with their older customers too. Handmade from scratch, the bao uses the Taiping Bao recipe invented by Lee's grandfather.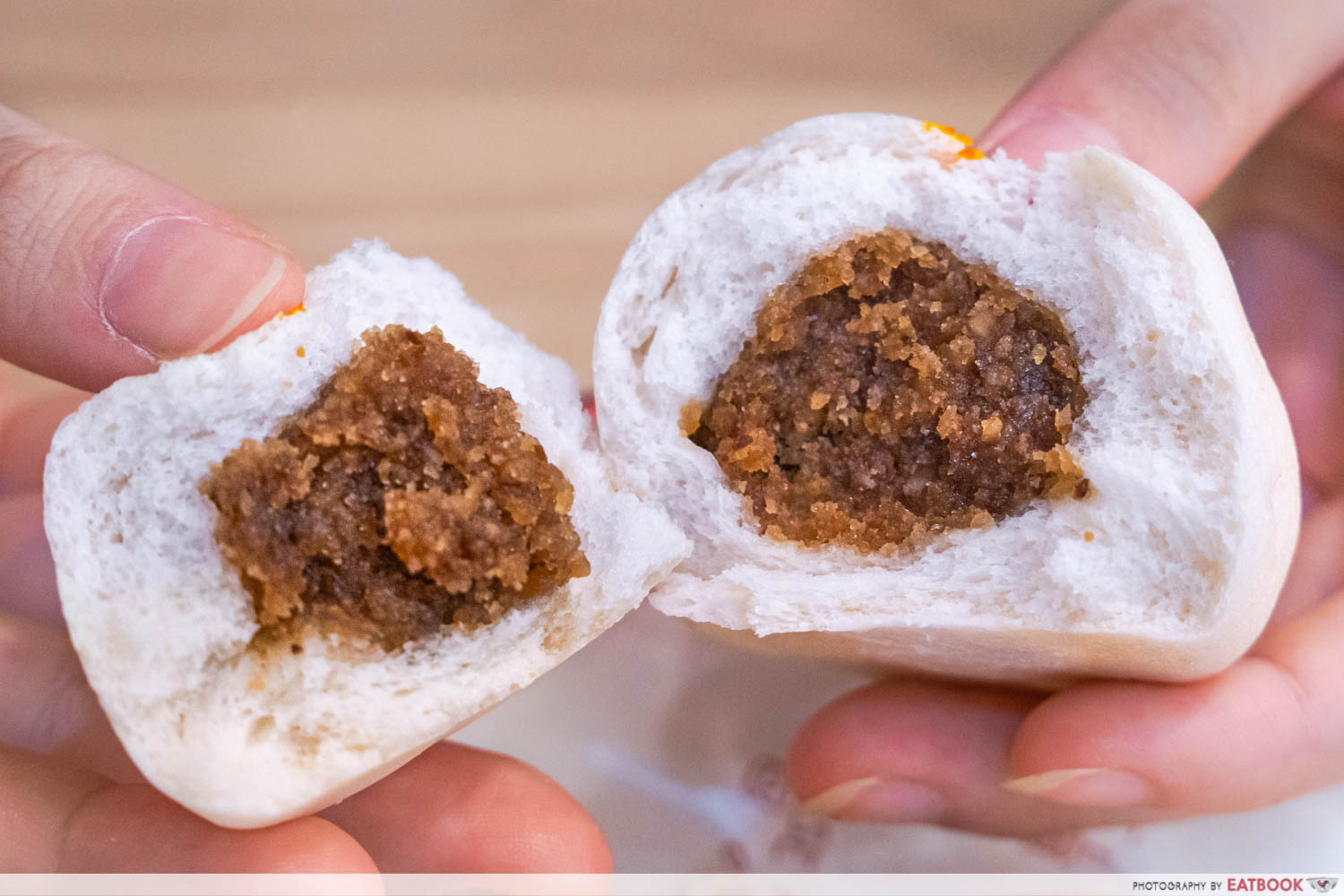 There are four flavours of traditional bao available: Pandan, Red Bean, White Lotus, and Sweet Peanut, all priced at $3 for two bao. Try the sweet peanut filling if you love ang ku kueh, where the nutty, gritty texture provides a wonderful contrast to the fluffy, soft bun.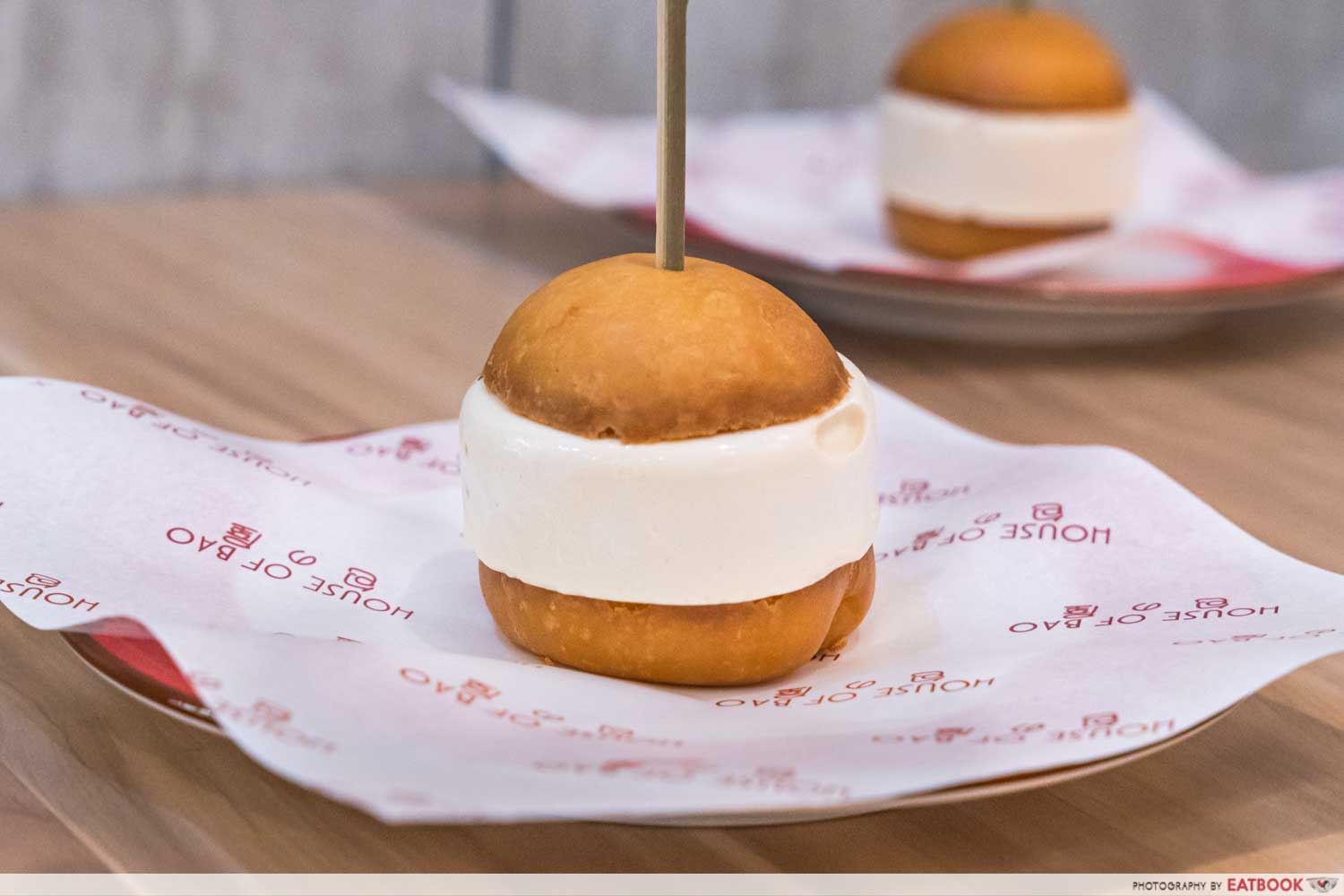 For dessert, try the ice cream bao, which are deep-fried mantous with a thicc disk of creamy artisanal ice cream from Juzscooop in the centre. Each ice cream bao costs $7.90, but there's an ongoing promotion that allows you to get two for the price of one!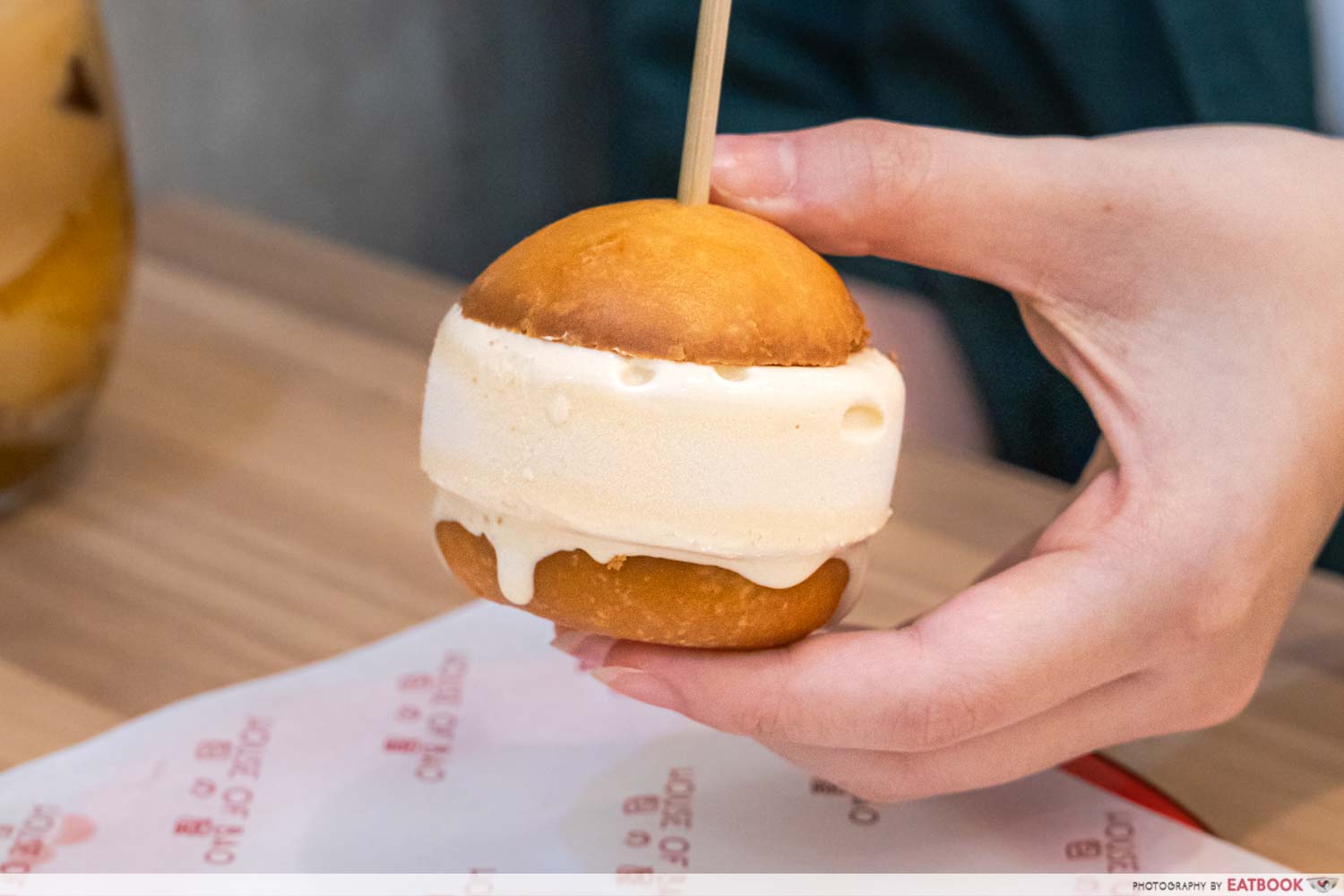 Small enough to fit in your hand, it's just the right size for a sweet treat after a long day of getting lost in IKEA. We recommend going for the more unique flavours available: Seasalt Caramel Almond for a salty-sweet treat, or Earl Grey & Fig, which has a fragrant, floral flavour interspaced by chewy, sweet fig bits.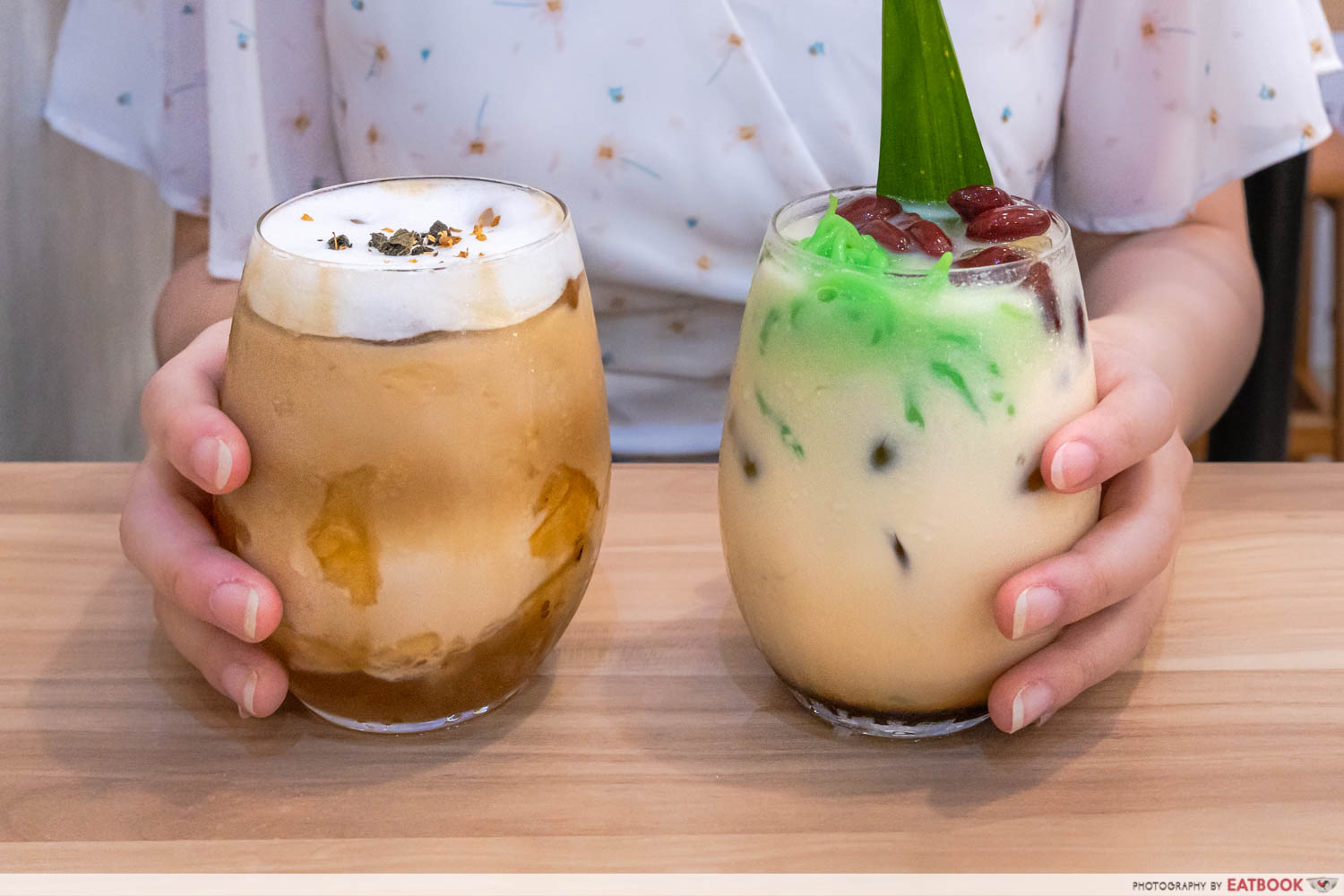 To quench your thirst, there's a range of interesting drinks available, such as tea-flavoured ales specially made for House of Bao. and available during happy hour from 2pm to 7pm. For the non-drinkers, try the new Cendol ($6), which you'll get $1 off on if you also buy the Nasi Lemak or Nasi Lemak Bao. Inspired by the chendol that Lee grew up with in his hometown of Taiping, it's sure to make you feel like you've balik kampung-ed with every sip. 
Personally, I loved the refreshing Ice Osmanthus Longan Latte ($7), brewed using a mix of beans from Guatemala and Brazil for nutty and chocolatey notes. Order it alongside a bao-ger or a main dish for a much more affordable $4. With the addition of creamy coconut milk and sweet, floral osmanthus longan jelly, you won't even realise that this tasteful drink has two shots of espresso in it!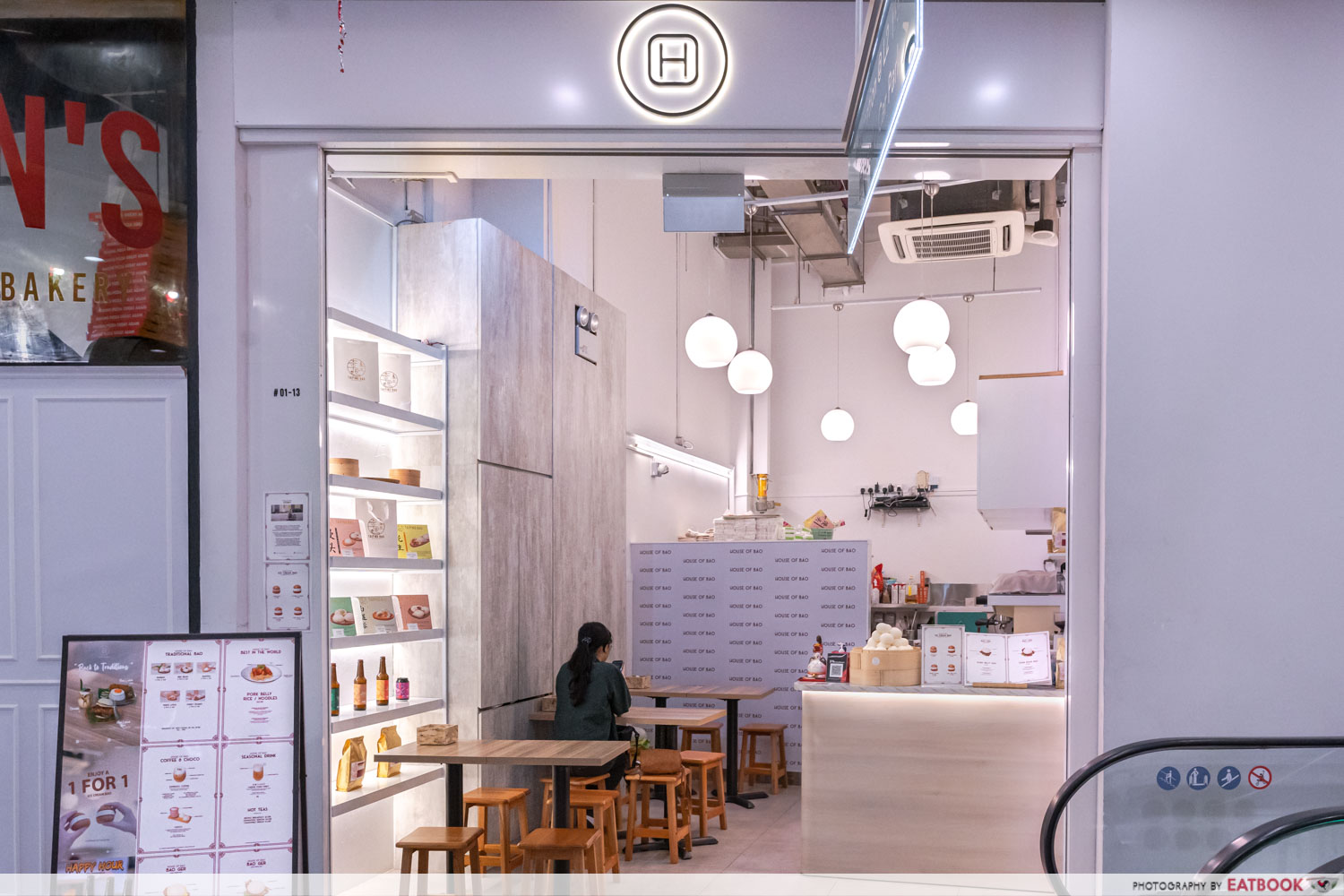 With over 11 years of experience in the F&B industry, Lee knows what he's doing when it comes to running a store in this day and age. Everything about the stall's layout, website, and menu design, down to the food and drinks served was conceptualised by him. He'd even made a colourful House of Bao game app for Android users to play and redeem delicious rewards while he prepares your order. 
While you could say that he has already realised his dream of striking out and creating something that is completely of his own design with House of Bao, Lee's ambitions don't end there. He's constantly dreaming up new additions to his menu, such as his own bao-ified take on beloved foods such as laksa and goreng pisang, so do go down and check out what surprises he has cooking in the kitchen when you're in the area!
For more eats in the mall, check out our 12 best Alexandra Central Mall food guide, or hop over to the kopitiam next door and try out Pang's Hakka Noodles for some of the best noodles I've ever had in my life. 
Address: 321 Alexandra Road, #01-13, Alexandra Central Mall, Singapore 159971
Opening hours: Tue-Sun 10am to 9:30pm
Website
House of Bao is not a halal-certified eatery.
Pang's Hakka Noodles Review: Springy Noodles With Crispy Lard, Abacus Seeds And More In Bukit Merah
Photos taken by Tan Jia Hui
This was an independent visit by Eatbook.sg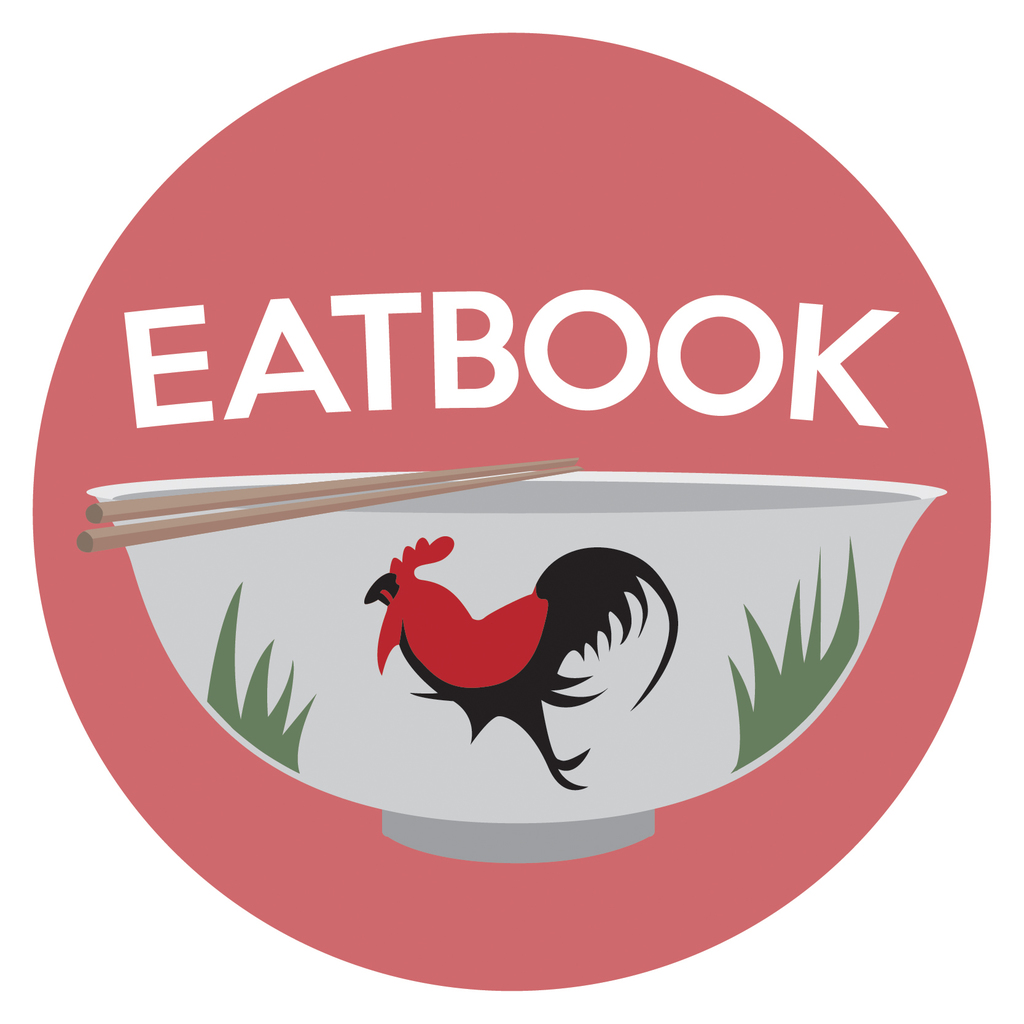 Drop us your email so you won't miss the latest news.