Bulgogi toast from Isaac Toast
Update: Isaac Toast is permanently closed. You can still order via GrabKitchen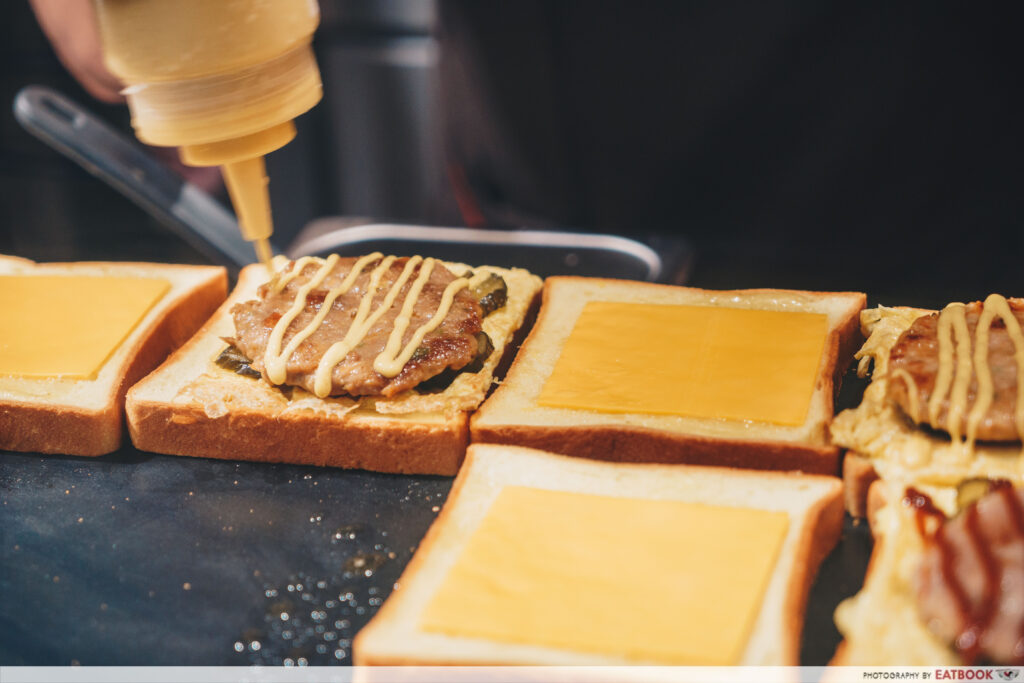 There's no longer a need to travel all the way to Bangkok to get their famous durian lava bun, or to Japan for Haritts' donuts. Now, you can also strike Isaac Toast off your must-visit food places during your next holiday to Seoul as they just opened a stall at Plaza Singapura! We braved the crowd and headed down to try some of their signature toasts.
Bangkok's Famous Durian Lava Bun From Phoenix Lava Is Here In Singapore
Food at Isaac Toast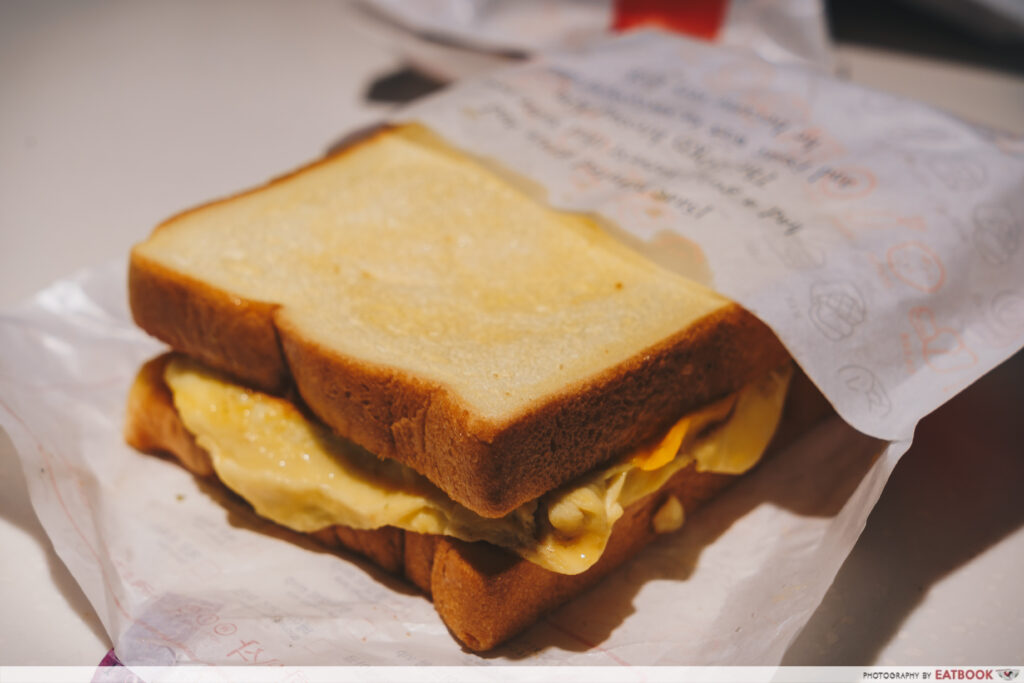 The most typical "Korean" flavour you'll find at Isaac Toast is Bulgogi MVP ($6.50). You have to try this at least once before you go on to the rest.
With every toast prepared upon order, we watched as they generously buttered the bread and slapped layers of chicken patty, cheese, omelette, and house sauce on it. Expecting the toast to come packed with strips of beef slices like MOS Burger's Yakiniku Rice Burger, I was surprised that the bulgogi here came in the form of a chicken patty.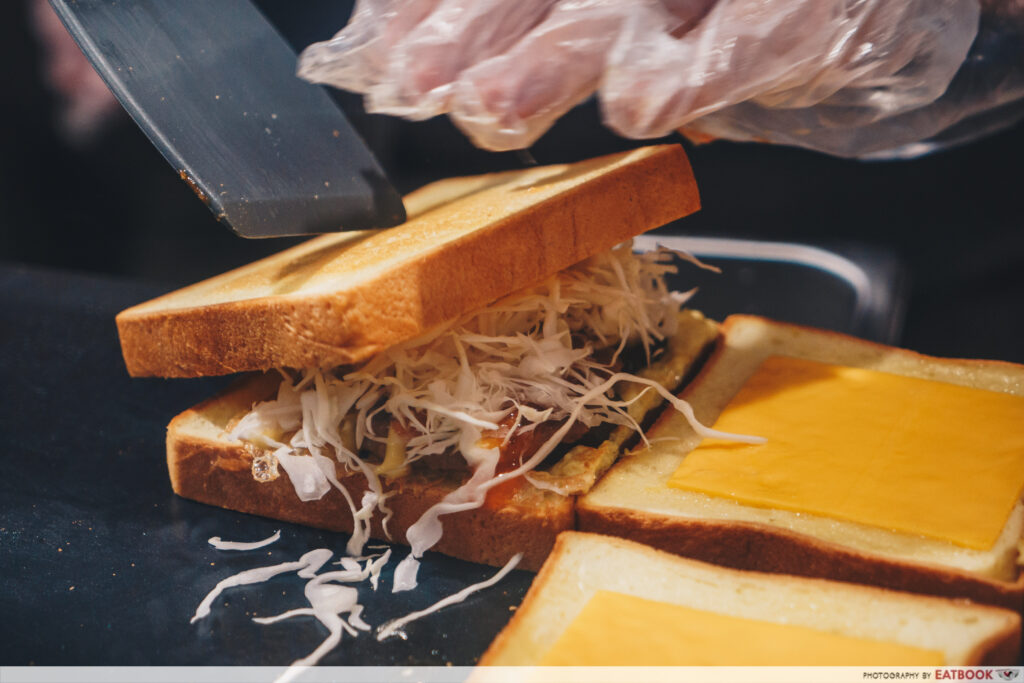 As the patty was relatively thin, the first tastes that hit the strongest were that of cabbage, pickles, and sweet sauce. The taste of the savoury patty became obvious only after a few bites. Though I would've liked the patty better if it was thicker and juicier, its chewy texture still made this an overall enjoyable toast.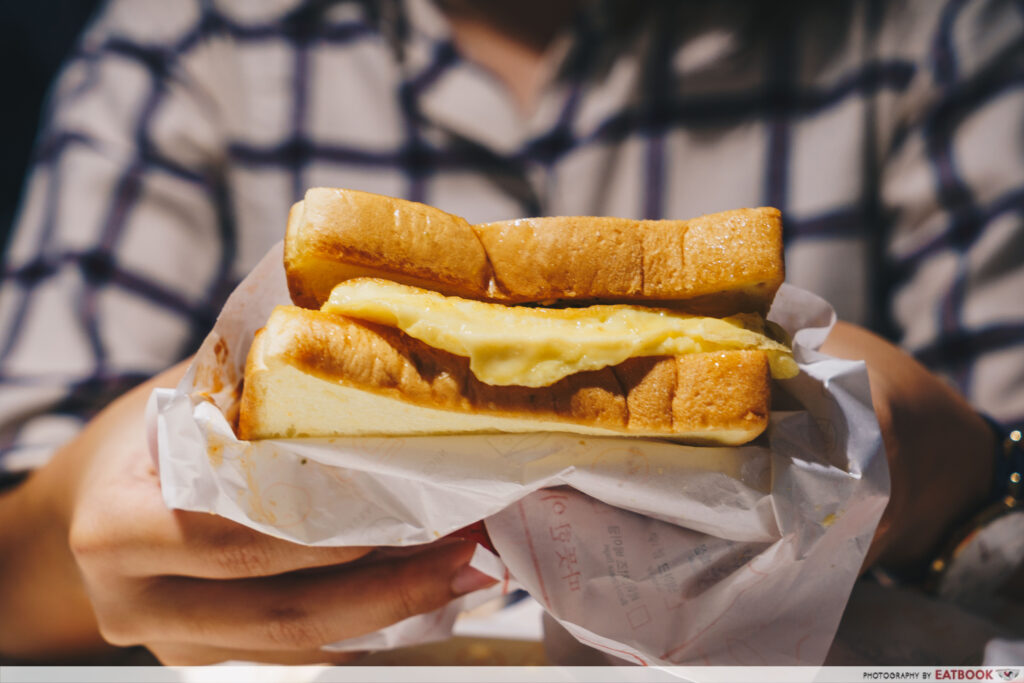 A highlight that was outshined by other stronger-tasting ingredients was the bread. Toasted with a thin layer of sauce made of tea extract and honey, the bread was buttery, fluffy, and slightly sweet. After munching on the bread for a while, I found myself enjoying the bread on its own a lot more!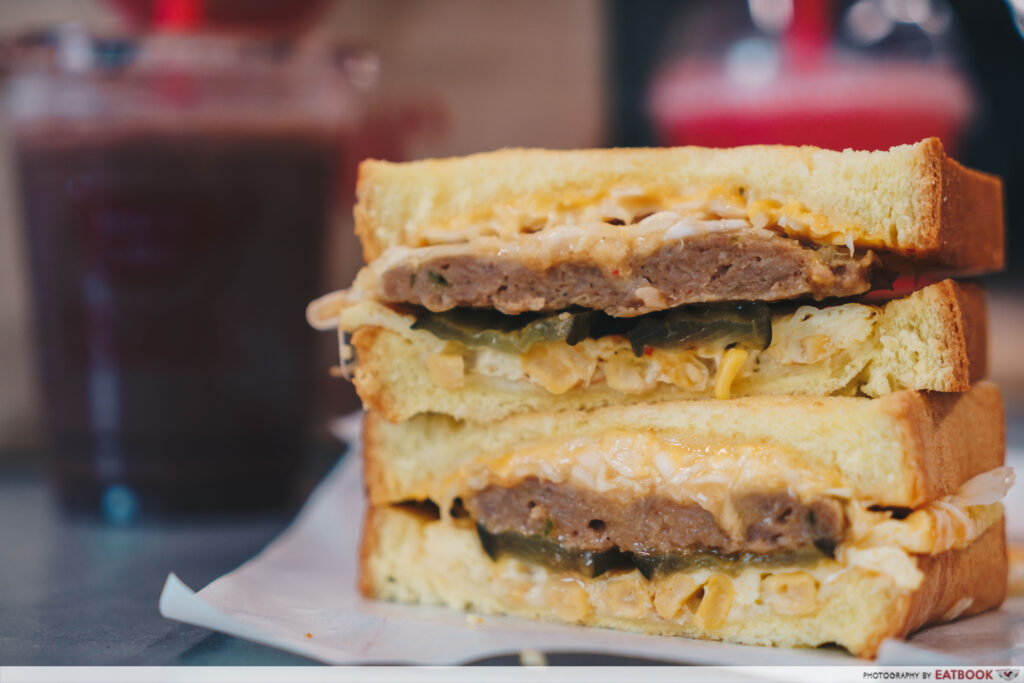 The other toast that we tried was Spicy Tteokgalbi ($6.50). Tteokgalbi is a Korean dish made with minced beef short ribs. This tasted almost similar to Bulgogi MVP, but with a strong taste of green chilli settling in after a few bites. It was also mildly spicy – enough to call it a spicy toast but not enough to give it much kick.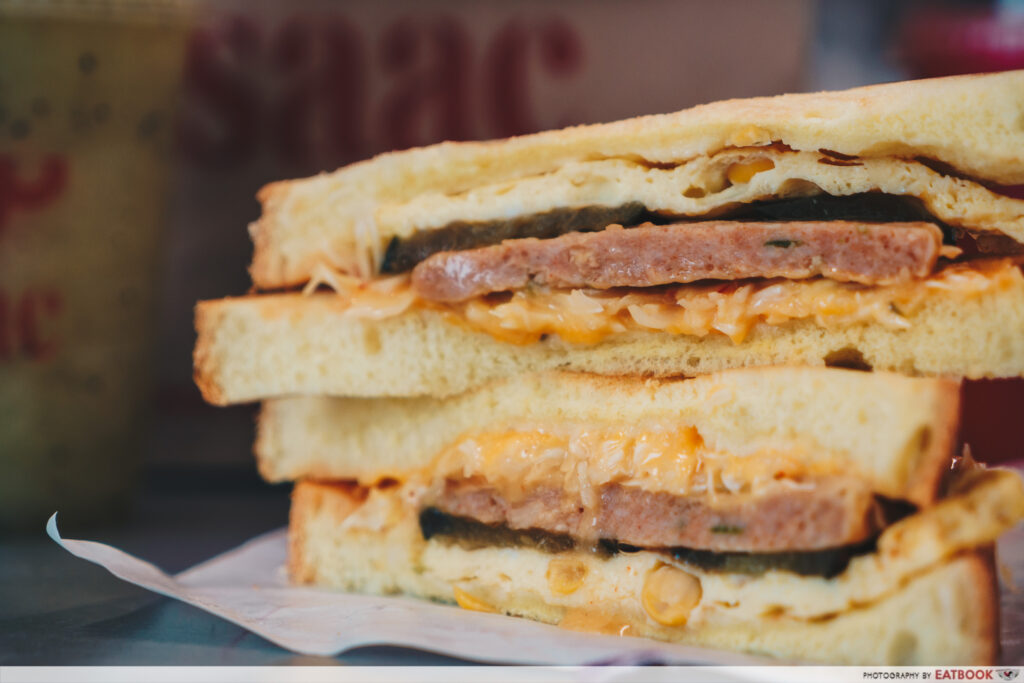 The last toast that we went for was Hot Chicken ($6.50). Compared to the patties from the first two toasts, the Hot Chicken patty was much softer and also subtler in terms of taste. This made the entire toast taste primarily of pickles and sweet chilli sauce. Those who are expecting a fiery and exciting time eating this will be disappointed as the spiciness was almost non-existent in this one. On its own, the patty was decently tasty and would have stood out more if they had gone easier on the sauces.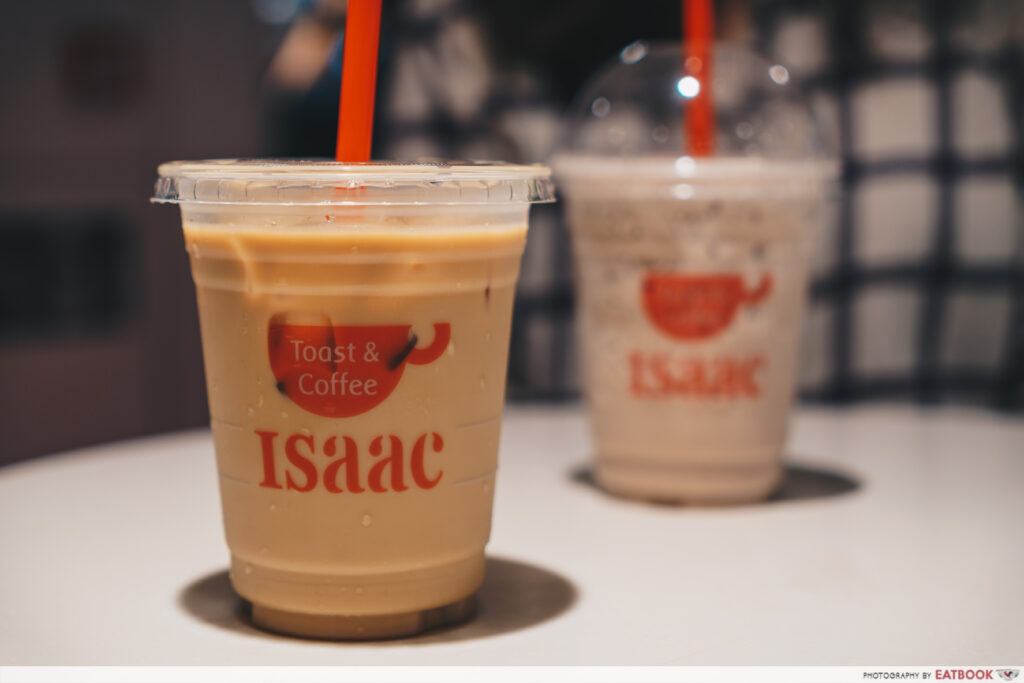 For something sweet to finish off our heavy mid-day snack time, we also ordered their Caramel Macchiato ($4.90) and Chocolate & Banana ($5.90) smoothie. Slightly sweet and milky with a strong coffee flavour, the Caramel Macchiato was as good as the ones at popular chain cafes. For the slightly cheaper price, I'd go to Isaac Toast for my coffee fix whenever I'm in town!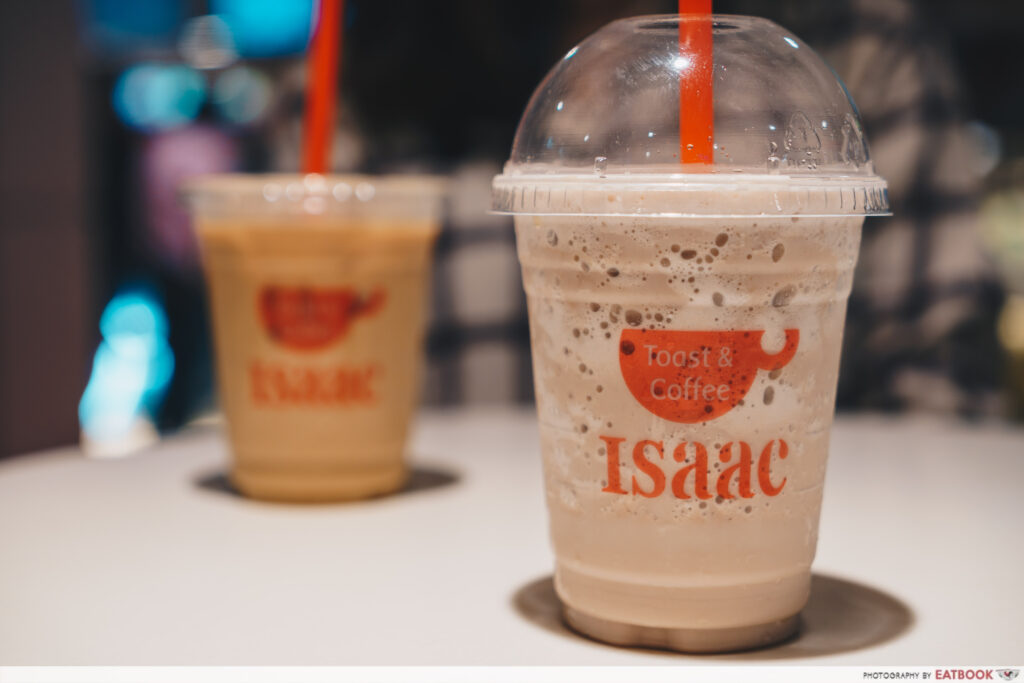 The smoothie, however, was a disappointment. Besides a light hint of banana taste, the drink was too diluted for my liking. If you are desperate for something sweet to go with your toast, but you don't want a decadent dessert, this is it.
Ambience at Isaac Toast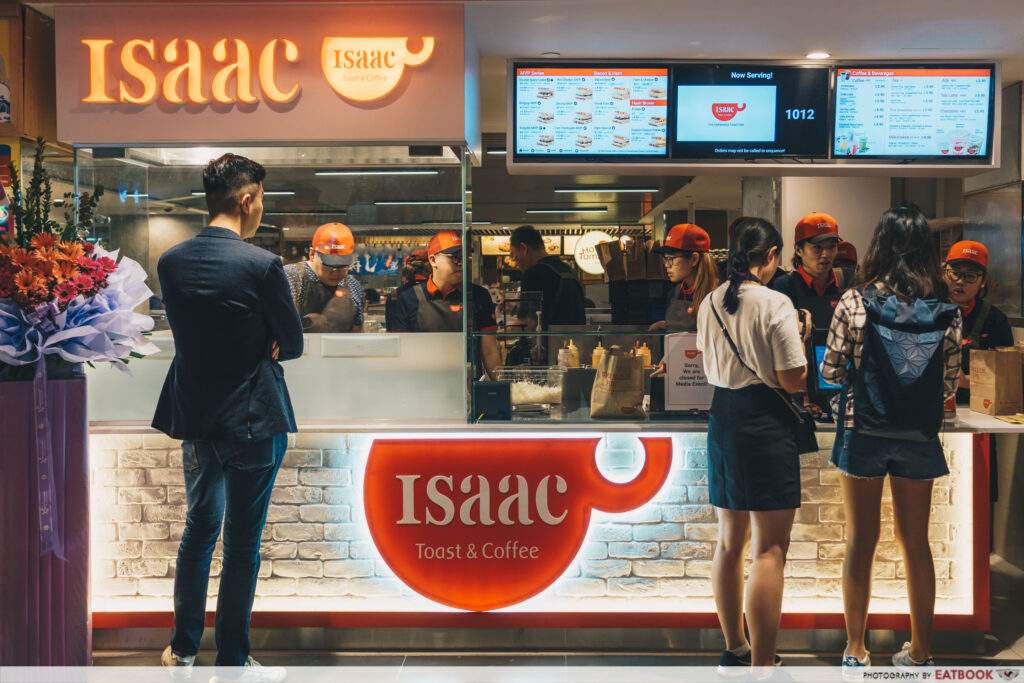 Located at basement two of Plaza Singapura, Isaac Toast occupies the space right opposite Patbingsoo Korean Dining House. Like all the other stalls there, Isaac Toast is a kiosk without any seats. Their toasts are served in convenient packages, so there'll be no problem munching on them on the go!
The verdict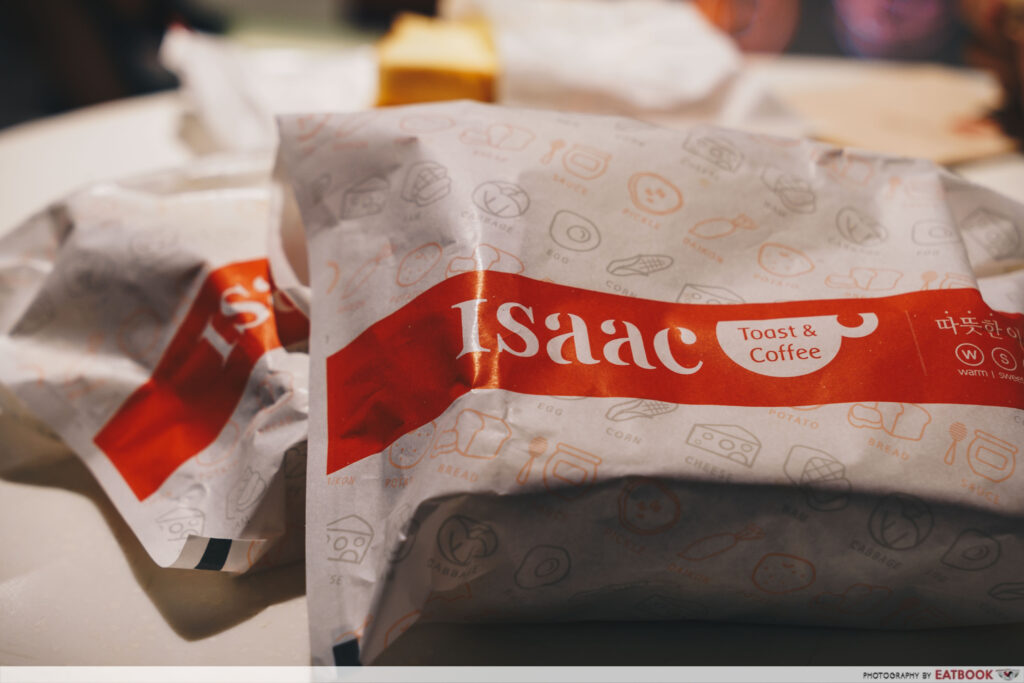 The toasts were overall tasty and made a hearty snack. They also scored points in terms of novelty, being one of the few eateries that specialise in toasts with Korean flavours. Other than that, nothing made the experience particularly memorable. Check them out if you're in the area, but don't spend an hour just queuing up for these. 
Address: 68 Orchard Road, #B2-42, Plaza Singapura, Singapore 238839
Opening hours: Daily 9am to 10pm
Website
Isaac Toast Review: Seoul's Famous Breakfast Toast Is Here At Plaza Singapura
Summary
Pros
– Convenient location
Cons
– No seats
– Expensive for sandwiches
Recommended Dish: Bulgogi MVP ($6.50)
Operating Hours:
Daily 9am to 10pm
Address: 68 Orchard Road, #B2-42, Plaza Singapura, Singapore 238839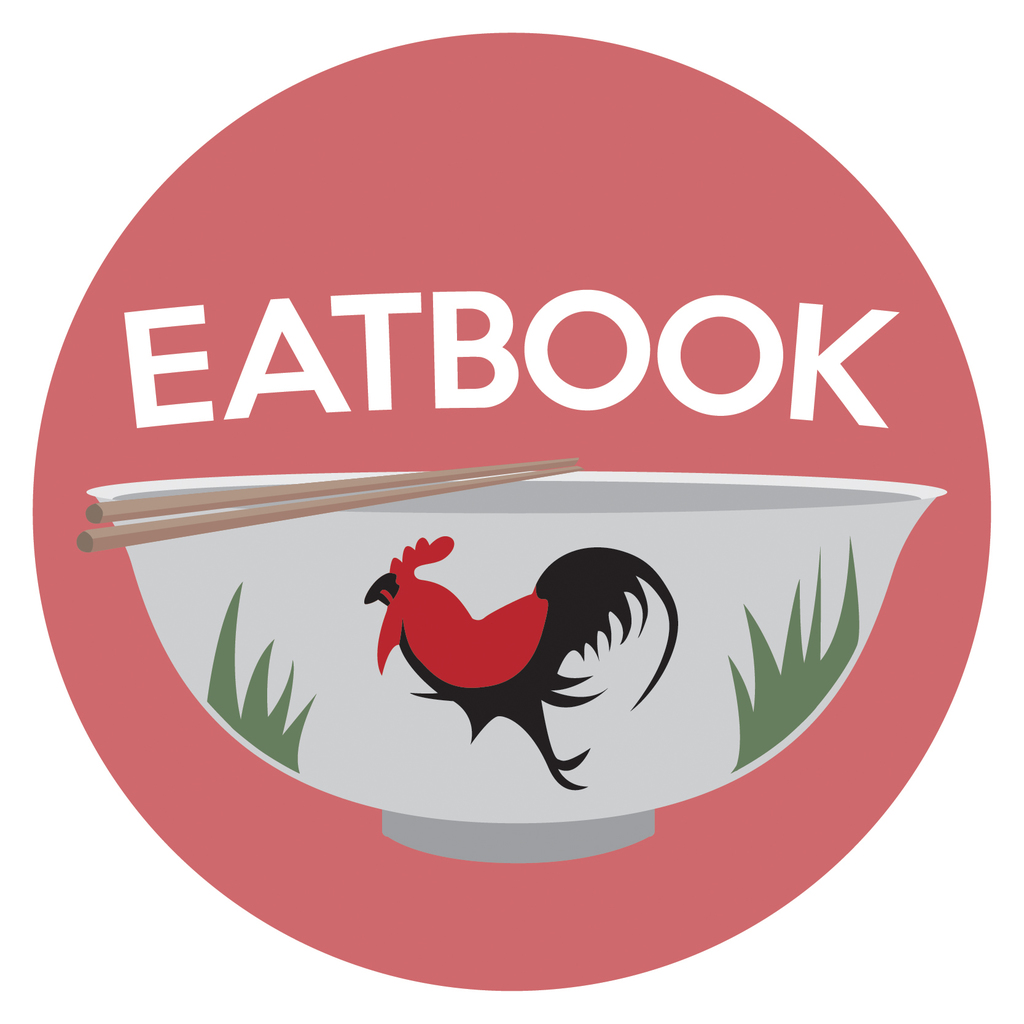 Drop us your email so you won't miss the latest news.